Nanoleaf's latest smart lights boast Matter support and learning automation
TV lightstrips, learning switches, a skylight, and updates to the essentials.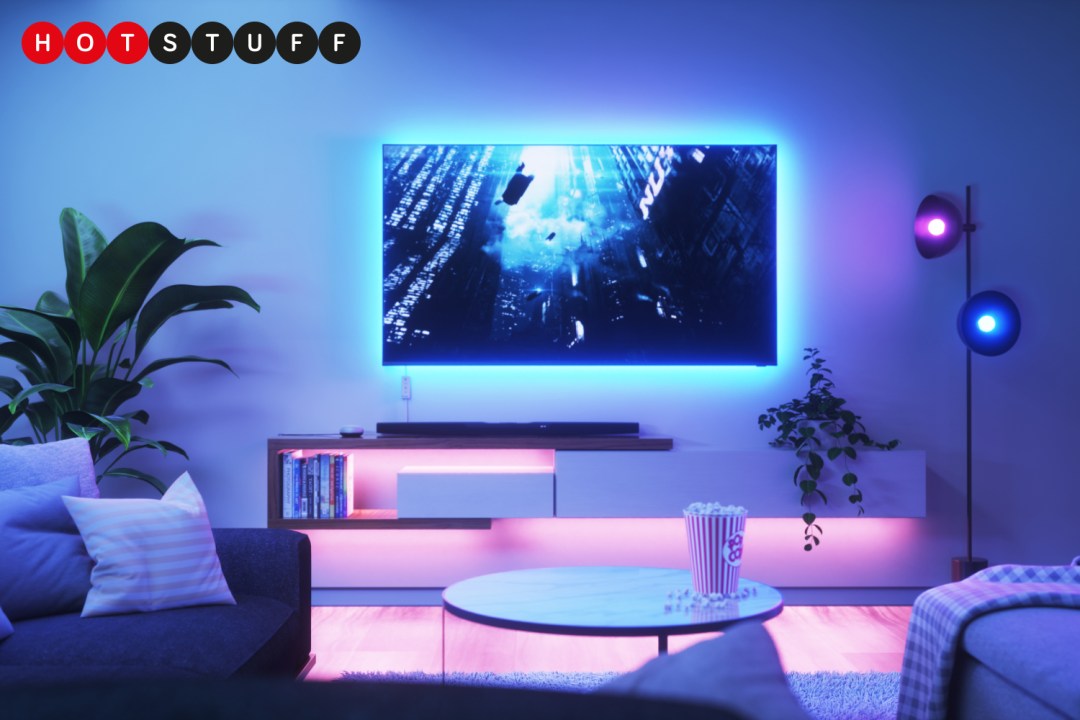 Nanoleaf's Matter-supporting Essentials range is now available for pre-order. The company has launched two new lights in the Essentials line – E27/B22 bulbs and a Lightstrip meaning they've beaten others such as Philips Hue to the punch in making the first-ever out-of-the-box Matter-ready smart lighting available to buy.
The lights work with Matter over Thread for more reliable connections to other Thread-enabled smart home products using a mesh network providing you have a Matter-compatible Smart Home Hub and Thread Border Router. Check out the Nanoleaf Essentials range.
Our original story about their announcement in January continues below.
Sitting as one of the top picks for smart lighting, Nanoleaf's range pretty much has you covered. But the brand is unveiling new lighting devices at CES 2023, all of which pack extra smarts for your home.
Starting off with the essentials (literally), Nanoleaf will launch updated versions of the A19, BR30, GU10 and recessed bulbs and lightstrips in its Essentials range. These updated lights will pack in support for Matter, the latest smart home standard. It'll make controlling Nanoleaf's lights easier than before. The brand's full range of modular lights will be upgradable later this year, too.
New to the line-up is the Nanoleaf 4D – a starter kit packing a Screen Mirror Camera and Matter-compatible lightstrip. The camera sits at the top or bottom of your TV, and mirrors what's on your telly using the lightstrip. There are four mirroring modes to choose from (including a dynamic one), and 50 zones on the included lightstrip. What's more, the Sync+ feature can mirror all of your Nanoleaf lights to the TV at once, creating a more immersive space. It's launching this spring with 55-65-inch and 65-85-inch configurations.
Taking another look up, Nanoleaf's new Skylight offers a modular panel system for your ceiling. You can connect the modular panels across your ceiling for a totally unique lighting fixture. The Matter-compatible panels support a range of whites, alongside 16 million colours. It packs all the smart features you've come to expect, including automation, Wi-Fi control, and lighting scenes. The Skylight will be available this late-summer.
And finally, we come to the star of the show – Nanoleaf's learning smart light switches. The Sense+ range offers a wired Smart Light Switch or a wireless one. In addition to control from your phone, the switches come with built-in motion and ambient lighting sensors. But the additional Nala Learning Bridge really kicks things into high gear.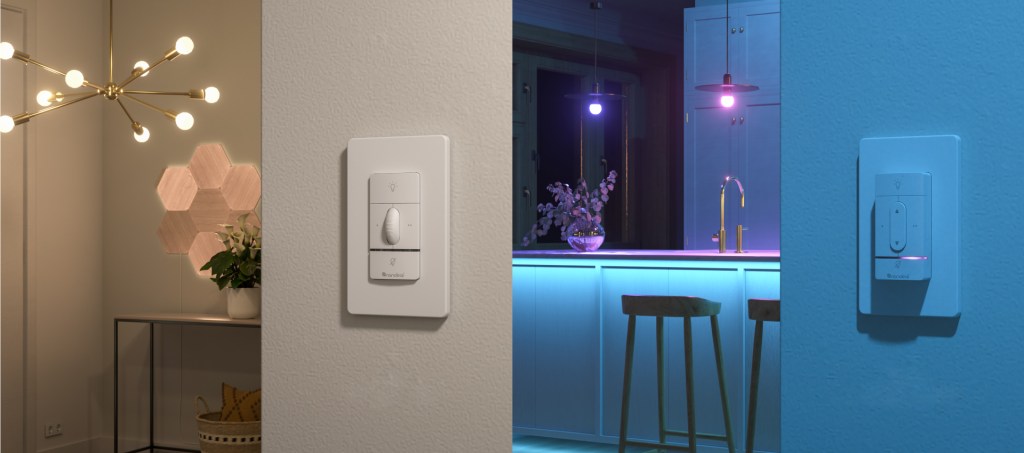 Nala, Nanoleaf's new automation assistant, will learn your lighting preferences and adjust accordingly (just like Nest's Learning Thermostat). It learns from your everyday actions, and will predict actions such as brightness adjustments and switching the lights off. The Sense+ control system won CES' Innovation Award, and will also be available in the late-summer.