Glasses-free 3D makes a comeback with the Asus ProArt Studiobook 16 OLED
Creator-friendly laptop joins a bulging 2023 line-up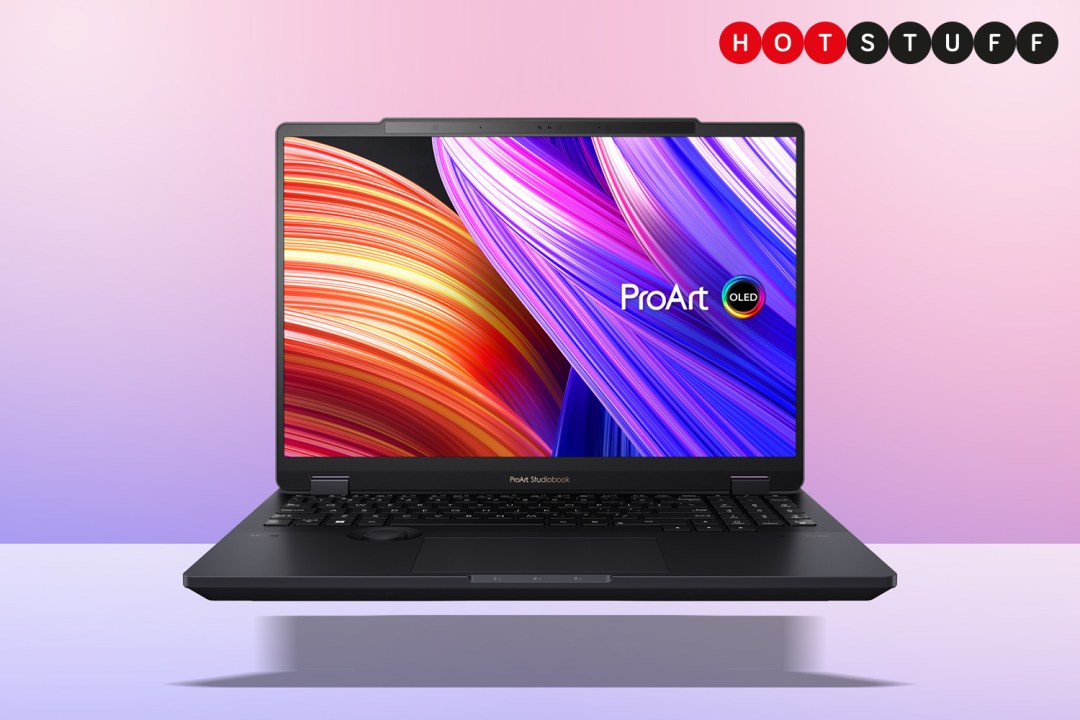 There's a lot more to the 2023 edition of Asus' professional-grade ProArt Studiobook 16 than the latest Intel processors and Nvidia GPUs – though naturally it's rocking both. The biggest upgrade is a new Spatial Vision OLED screen, which brings a major fidelity improvement to glasses-free 3D.
It combines lenticular lenses with IR webcams, which track your eyes to create depth effects that are far more convincing than the kind Nintendo tried to make popular with its 3DS handheld. Other laptop makers are experimenting with the tech too, but Asus has exclusive rights to use it on OLED panels – which it reckons gives it an image quality edge. OLED's fast response times and unparalleled contrast cut down on crosstalk, and ensure there's less ghosting between frames. Asus has 3D modellers and product showcases in mind, but Spatial Vision also supports 3D movies and games, so could be a big deal on the entertainment side too.
In all other respects, the Studiobook 16's 3200×2000 display is a peach, with a 120Hz refresh rate, 100% DCI-P3 colour coverage, and Calman-verified colour accuracy to boot. The lid opens a full 180 degrees, and the skinny bezels don't give any clues that there's clever 3D tech lurking behind the scenes. Asus has yet to confirm pricing, but expects Spatial Vision-equipped machines to carry a $300-400 premium over standard panels.
Creators are well catered for by the built-in smart dial, which pull off custom commands in just about any app. The expanded touchpad also has stylus support for sketching and note-taking. You also get a full-size keyboard with separate numberpad, and an impressive selection of ports for what's a pretty slender machine. USB 3.2 Gen 2, twin Thunderbolt 4s, a full-size HDMI port, SD card reader and Ethernet port let it replace a desktop workstation without also needing a bunch of dongles.
Performance should be rocket ship-fast, with an unlocked, overclockable HX version of Intel's 13th-gen Core i9-13980 CPU, up to 64GB of DDR5 memory and as much as 8TB of PCIe storage. Nvidia's 4000-series mobile graphics chips come with Studio drivers here, so they should play nicely with industry standard creativity apps.
Zen and the art of laptop design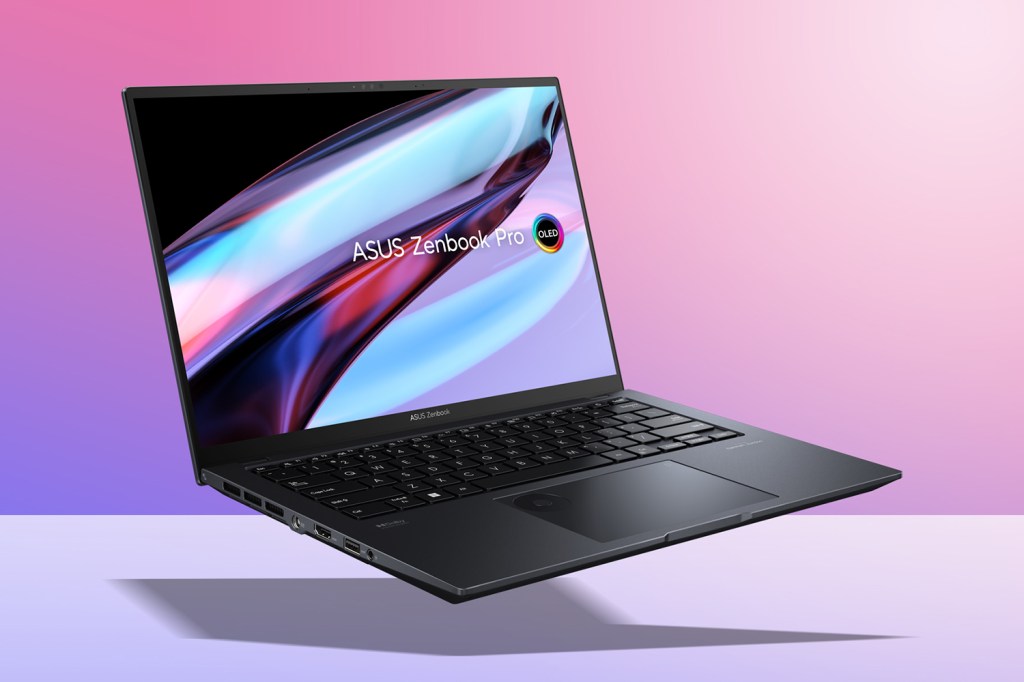 Asus has also overhauled the Zenbook line-up for 2023, with the Zenbook Pro Duo 14 OLED continuing to lead the charge. It's joined by the Zenbook Pro 14 OLED, which ditches the secondary screen but is no less powerful. Both use a redesigned 'supernova' CPU design, developed in partnership with chipmaker Intel, which reduces the overall motherboard footprint by 38%. That's a big saving, which frees up more space for cooling hardware. Handy, when there's a 13th-gen Intel Core-i9 13900H CPU and Nvidia RTX 4000-series graphics card running the show. 16GB of RAM and a 2TB SSD also make the cut.
They have made the switch to 16:10 aspect ratio screens, with 2.8K, 120Hz OLED panels bringing Dolby Vision support and DisplayHDR True Black 500 certification. The Harman Kardon speakers are also Dolby Atmos-approved, so each should make for a potent entertainment powerhouse.
A little further down the food chain, the Zenbook 14X OLED gets an all-new chassis finished with a Plasma Ceramization Coating, which is more energy-efficient (and therefore better for the planet) than anodised aluminium. The screen has grown to 14.5in (it's still an OLED, naturally) and refresh rate has jumped from 90Hz to 120Hz. There's finally a version with dedicated graphics, too: you can spec it with an Nvidia GeForce RTX 3050 if you want to get some gaming in at sensible detail and resolution settings. An Intel Core i9-13900H CPU, 32GB of DDR5 memory and a 1TB PCIe SSD complete the spec sheet.
Unfortunately there's no word about how much any of the new models will cost just yet. The Asus ProArt Studiobook 16 3D OLED is set to land some time in Q3 2023.