This slick slab of wood can control all your home tech
It plays nice with Alexa too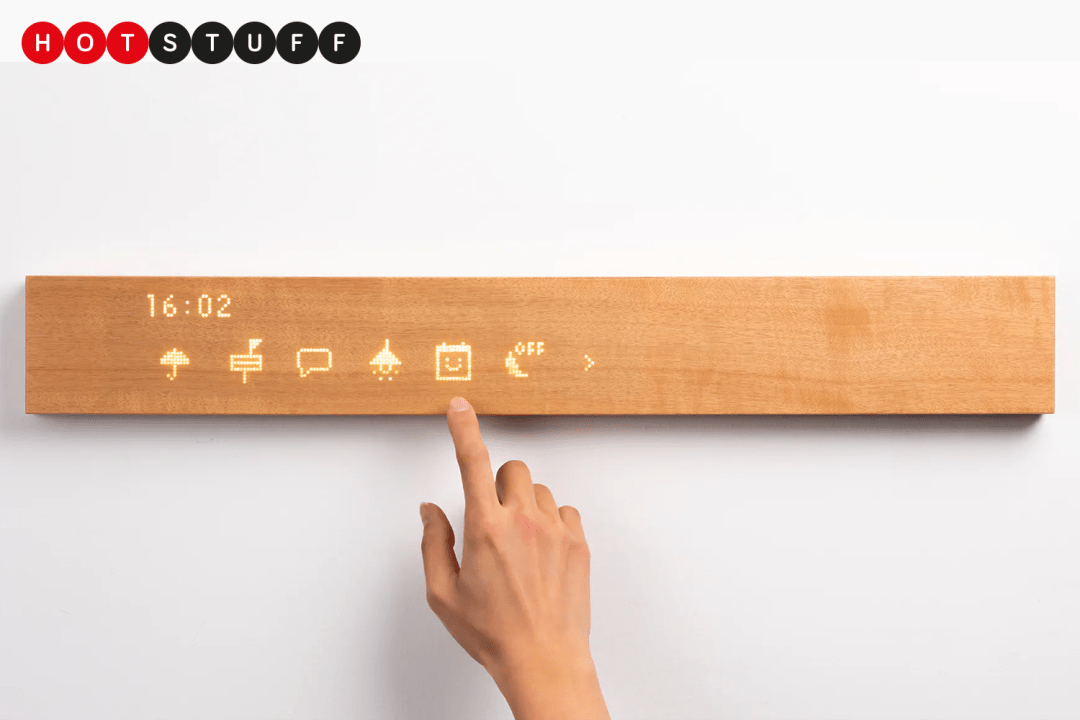 Did you know that you can get the internet on wood now? Don't go searching your trust magnolia branches for an RJ45 ethernet port just yet though, because only specific bits of wood have been blessed with connectivity powers. Take the Mui Board. First announced way back in 2017 (when Despacito was tearing up the charts), it's a smart, connected block of wall-mountable wood that wants to be the unassuming control centre for your home. 
Making an appearance at CES in Vegas, 2023 looks set to be the year where it will finally come to fruition and nestle in our homes, as The Verge reports that Kickstarter pre-orders will begin in June, ahead of a November release date. But what exactly does the second-gen Mui Board do, and why should you want one for its $599 (around £499) asking price?
Well, it's not a screen, for starters. A blank, ordinary piece of wood at first glance, you'll marvel at its ability to display text and icons, thanks to a cleverly hidden, built-in invisible display. From notifications and buttons, to timers, controls, and more, it serves up everything you need when you need it, without any distracting screens in between.
Its built-in capacitive sensors also offer intuitive controls, letting you interact with it as easily as any standard touchscreen. From dimming the lights to displaying Alexa timers, the weather, and more, it's a functional bit of artwork that combines tech smarts with distraction-free design.
While it remains relatively identical in the design department, one very welcome development in the newer version is the fact that it supports the new Matter interoperability standard, which means it'll be compatible with major home ecosystems for easy setup and integration.
Currently being shown off to gadget fans on the cavernous CES show floor in Vegas, we're hoping for a smooth launch later on this year, along with a confirmed UK release date/price so that we can ditch our distracting screens for something a little more organic.