Alienware goes big with new Legend 3.0 gaming laptops
Larger screens and hardcore hardware for new X-Series and M-Series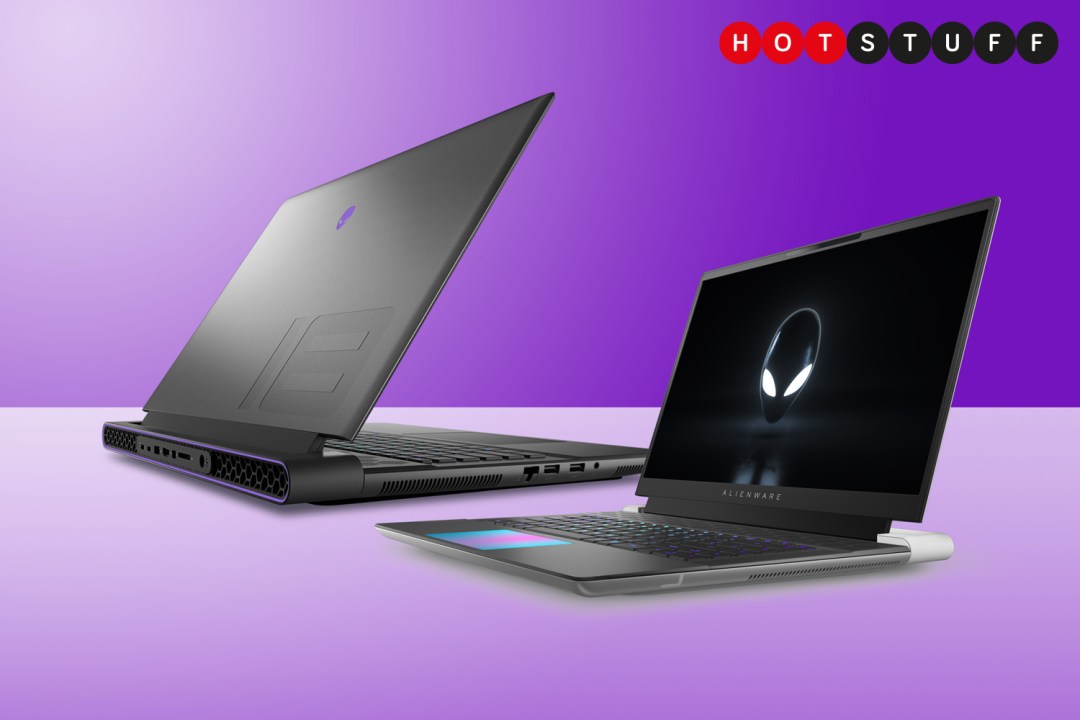 This year's CES show is in full swing, and Dell has just pulled back the curtain on Alienware's latest crop of beefy gaming laptops. Only the 2023 line-up isn't so beefy: the new Alienware Legend 3.0 design promises slimmer styling that still prioritises performance, courtesy of next-gen Intel, AMD and Nvidia hardware.
The big change-up is the switch from 15.6 and 17.3in screens to 16in and 18in ones for Alienware's desktop replacement models. The firm is now all-in on 16:10 aspect ratio panels, with 14in versions on offer for those after something a bit more portable.
As before, the X series is all about innovation. The X16 brings a metal chassis, a Dolby Atmos-friendly six speaker setup, and a dazzling RGB touchpad. Light is diffused across the whole pad, joining the per-key keyboard lighting and 100-LED rear glow for some serious illuminations. The X14, meanwhile, is still an impressive 14.5mm thick, but gains a higher resolution QHD+ display panel in addition to new internals.
They'll start landing this Spring in the US, with more global availability to follow. Expect a choice of 13th-gen Intel CPUs and 4000-series Nvidia graphics cards, with prices starting from $1799 (around £1500) for the X14 and climbing to $3099 (about £2500) for the X16 before you start beefing up memory and SSD storage, or ticking other options boxes. AMD options for the X16 won't appear until mid-2023.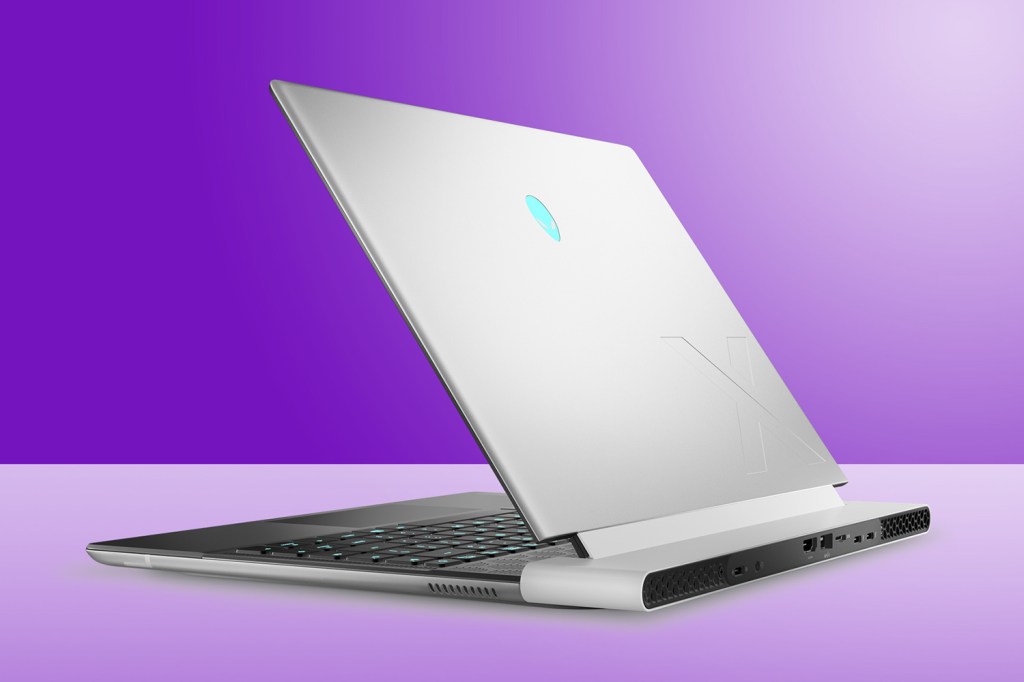 The M series stays true to the traditional gaming laptop ethos, with performance above all else. The M18 is the firm's most potent laptop to date, with 30% greater CPU muscle than the outgoing model. Alienware has used Element 31 liquid metal on both the CPU and GPU to improve heat dissipation, added more heatpipes and used vapour chamber cooling to keep temperatures under control.
You can expect to be able to order one through the Dell/Alienware website in the coming weeks and months. The M16 will arrive with higher-tier internals first, along with a $2599 (roughly £2100) starting price; more mainstream configurations will follow from $1899 (£1550).
The larger M18 commands $2899 (around £2400) out of the gate, though prices will fall to $2099 once lower-tier Intel 13th-gen Core CPUs and Nvidia 4000-series GPUs start doing the rounds. The AMD faithful will have to wait until Q2 for a Ryzen-powered M18.
Clever concepts
Alienware is also showing off an updated version of its Concept Nyx, its "game server for the home" that can stream several games simultaneously to multiple devices around your house. It's seemingly no closer to becoming a reality, but the firm has added non-gaming apps for things like streaming video and messaging, as well as a parental control dashboard to manage what your sprogs are playing.
The surprise new addition is a redesigned controller, which looks a lot less concept-y than last year's angular pad. It has more in common with an Xbox One controller, only the D-Pad has been replaced with a touch-sensitive "omnipad" similar to the touchpads seen on Valve's Steam Deck handheld. The Alien head logo in the centre also doubles as a fingerprint reader, and there's lashings of RGB illumination all over.