Citizen's CZ Smart YouQ watch is powered by NASA research and IBM Watson AI
Talk about impressive credentials…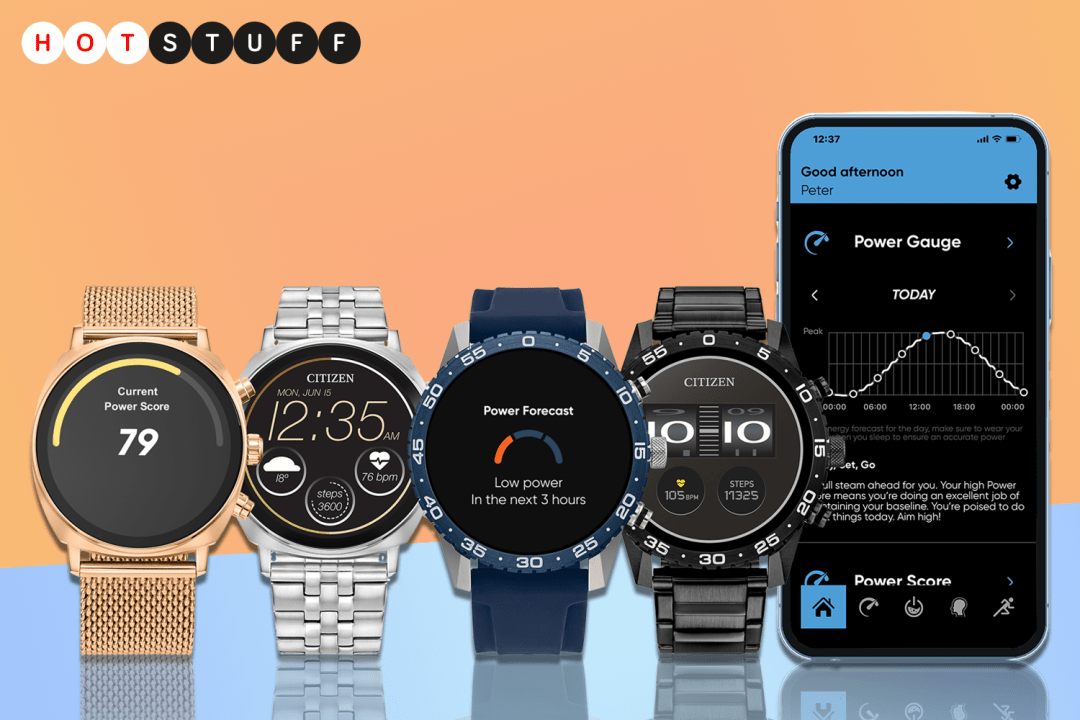 Citizen has revealed a smartwatch that's cut through the CES 2023 noise thanks to an impressive double-whammy collaboration involving NASA and IBM's AI-powered Watson Studio.
Available in a few configurations ranging from casual and sport (costing from $350/£319 and $375/£379, respectively), the clunkily-named CZ Smart YouQ appears to be a handsome watch in its own right, with a sturdy, chunky bezel, physical buttons, and dials (at least on the heftier sport version). It's the aforementioned brains though, that make it stand out from the majority of other tech-laden wristhuggers. 
For starters, it uses tools based on research from the NASA Ames Research Center Fatigue Countermeasures Laboratory, which is about as impressive a lab name as you're likely to ever come across. As its name suggests, the lab focuses on assessing fatigue and alertness levels — factors that obviously become rather important if you're a human hurtling into space and living in zero gravity with priceless, delicate, and dangerous equipment surrounding you at all times.
The main feature comes in the form of Alert Scores, which, as the name suggests, provides you with a score following an Alert Monitor test, which is based on the Psychomotor Vigilance Test that NASA uses to assess the alertness of astronauts. In essence, these tests measure the consistency with which subjects are able to respond to a visual stimulus, like tapping on something that appears on a screen.
Designed to be brief and taken daily, it will help the CZ Smart YouQ build up a picture of your alertness levels — though if you're currently slumped over your keyboard staring into the dead eyes of virtual Zoom coworkers after your fifth coffee of the day, you probably won't need a fancy test to tell you that you're not in your sharpest mental state. With that said, where does IBM's sophisticated Watson AI come into play?
Well, as with any smartwatch worth its weight in silicon, the CZ Smart YouQ has built-in sleep tracking. It's apparently sophisticated enough to determine your chronotype (aka, whether you're a morning person or a night owl). IBM's Watson Studio crunches your sleep data over seven to 10 days to determine your chronotype, before combining these stats with the Alert Scores and other data points like heart rate and activity to provide suggestions on how to be less tired and become more alert. These recommendations (also based on NASA research), are called Power Fixes, which is exactly the sort of reassuring name you'd want to see from a watch designed to, practically speaking, sort your life out.
Fancy data wizardry aside, you'll find all the other smartwatch features you'd expect, including apps like Spotify, Alexa, Strava and more, thanks to the fact that it's powered by Google's Wear OS (making it compatible with iPhone and Android handsets).
Whether or not you need a fancy device to tell you what might otherwise be completely obvious (namely that staying up till 3am drinking Red Bull and waking up at 7am to trundle off to work perhaps isn't the best idea), is completely up to you.
Available in the US and the UK in March at various price options depending on your chosen configuration, we'll be interested to see how the CZ Smart YouQ fares in the real world.
Read more: Keep tapping, HP's latest wireless earbuds sport a touchscreen case