Razer Leviathan V2 Pro brings head-tracking spatial sound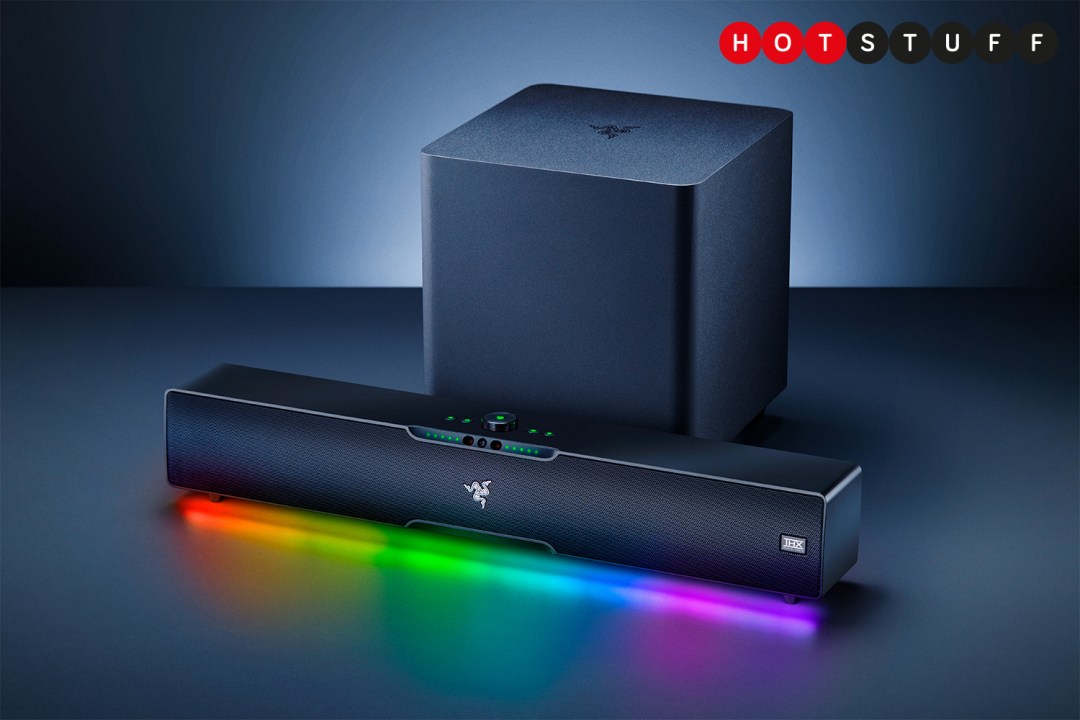 Like the sniper watching you through their scope, the Leviathan V2 Pro always has your swede in its sights, with cameras and artificial intelligence to track your upper-body movements.
It can be easy to get carried away playing games these days. Those pin-sharp graphics and pinpoint sound effects can have you ducking and weaving like Anthony Joshua to get behind cover or dodge virtual bullets. If you're using a desktop soundbar that can mean your head drifts in and out of its narrow sweet spot, so Razer has come up with this solution.
The Leviathan V2 Pro directs the sound straight towards your ears using beam-forming tech licensed from UK sound experts Audioscenic, so things should still sound sweet even if you can't keep still. To make sure it sounds as if you've just stuck your head right into the middle of a battlefield, the V2 Pro also supports THX Spatial Audio.
That wouldn't mean much if the soundbar wasn't packing a powerful loadout, but behind the grille you'll find five 2in full-range drivers, plus there's also a separate 5.25in downward-firing subwoofer to provide the rumbles. It's got a simple USB connection to your PC, but there's also Bluetooth 5.0, plus a headphone socket if you want to keep playing after everyone else has gone to bed.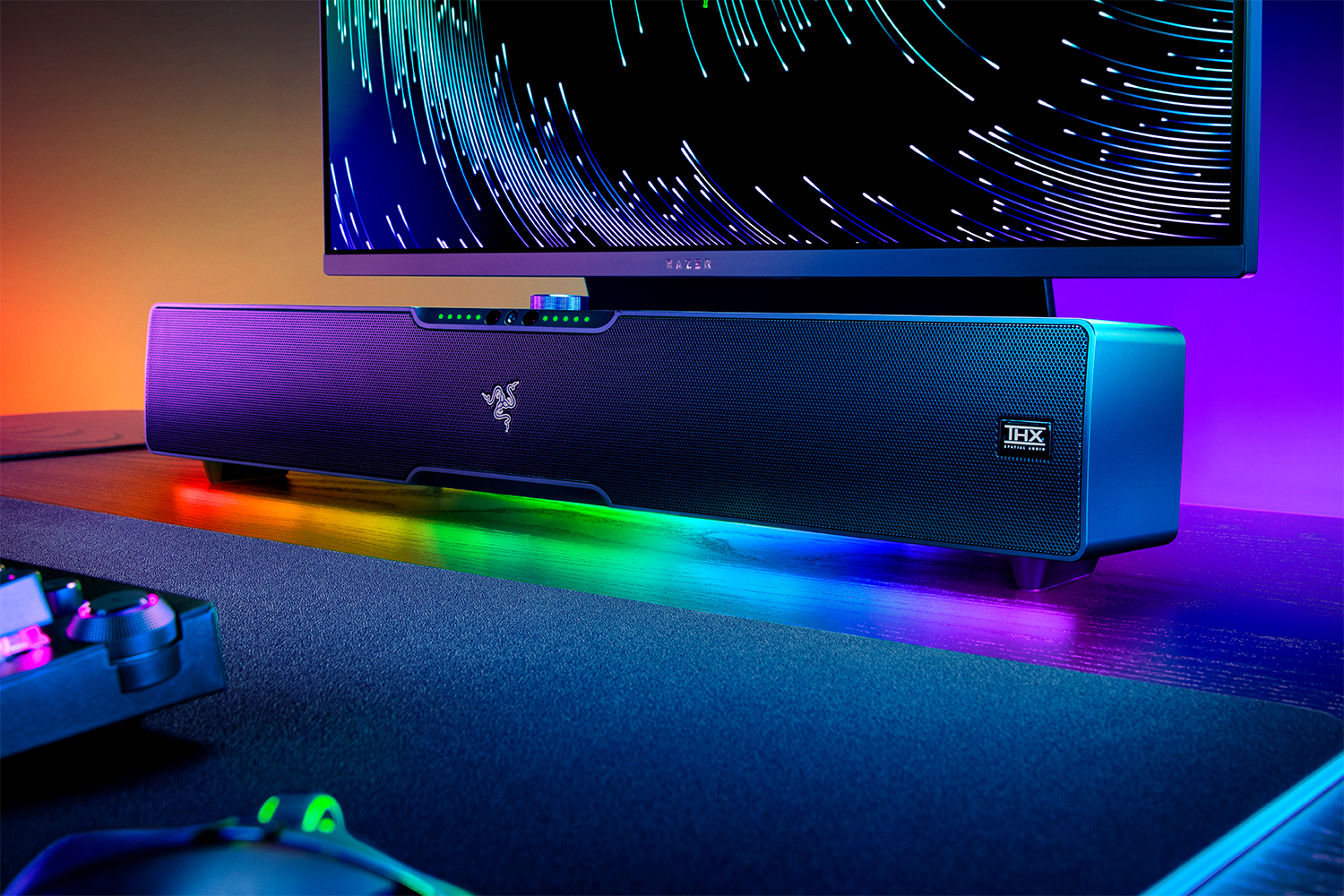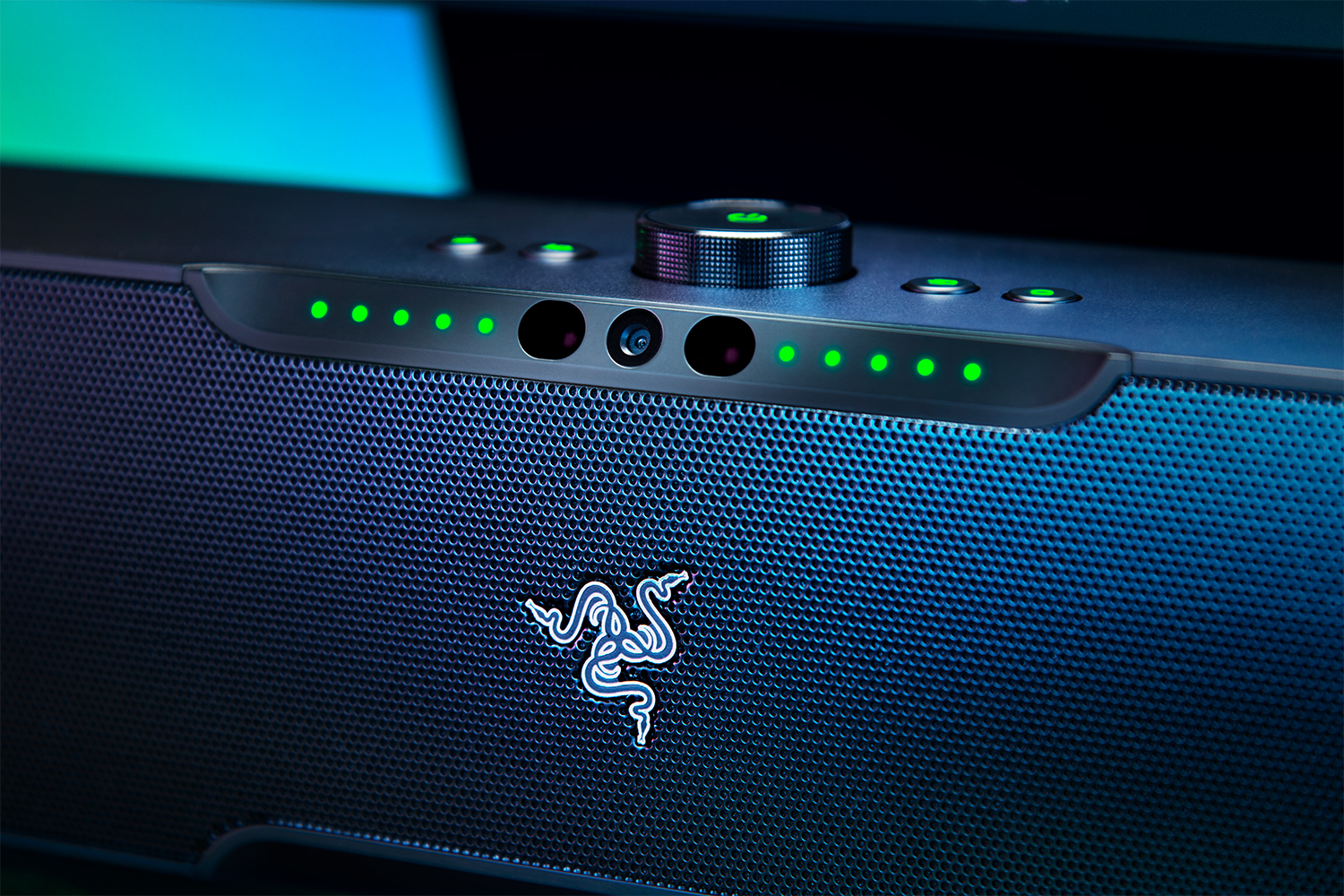 Of course, this is a Razer product, so it wouldn't leave the factory without its fair share of Chroma RGB lights – you get 30 separate zones, each of which is fully customisable via the Razer Audio app.
The Razer Leviathan V2 Pro should land worldwide from February onwards, with prices expected to start at £400/€490. Just try not to go fully prone when somebody chucks a frag. This head-tracking thing does have its limits.