Stuff's CES Awards 2023: our 10 most-wanted gadgets
The latest and greatest tech, straight from the cavernous halls of CES 2023 in Las Vegas
Want the full lowdown on the best tech and gadgets from CES 2023, but don't have the time to sift through countless articles to get to the good stuff? Don't worry. We've got you covered. Here are our CES Awards!
Our crack team of gadget experts have perused the Vegas show floor — both virtually, and in person — to come up with 10 top picks from CES 2023 that are guaranteed to get your gadget glands salivating. From ridiculously large gaming monitors to high-tech cars, bicycle desks, urine analysers, and a whole lot more, you'll find the best that CES 2023 has to offer below.
And if you fancy more than 10 products, you're welcome to flick through all of our CES 2023 articles and features, to see if there's anything else that takes your fancy.
---
Samsung Odyssey Neo G9
Samsung's Odyssey monitor range has always stood out from the pack, thanks to its ridiculously huge curved design. The gaming folks in Samsung's lab have really outdone themselves this time though, by creating one with a gargantuan 57in, curved mini LED display. With a pixel-packed 7680 x 2160 resolution (spread across an eye-dominating 32:9 ultra-wide aspect ratio), it's described as the world's first dual UHD gaming monitor, and is clearly meant for those looking for the absolute best immersion possible. Other top-end specs include a matte coating to reduce distracting reflections, along with a super-fast 240Hz refresh rate, and another world-first in the form of Display Port 2.1. If you've got deep pockets and a beastly graphics card like Nvidia's RTX 4090, this could very well be your dream monitor solution.
---
Sony Project Leonardo
Back in 2018, Microsoft was praised for releasing the Xbox Adaptive Controller — a product designed to make gaming more inclusive by offering a way to customise the controller experience to help those with different requirements fulfil their gaming potential. Thankfully for PlayStation fans, Sony has also just revealed a similar product in the form of Project Leonardo — a customisable kit designed to remove barriers to gaming by letting users mix and match swappable components for a more comfortable gaming experience. These include stick caps and buttons, which can be placed in any order around a circular controller, which also has options for attachable analogue sticks. All buttons can be mapped to any function too, making it an invaluable accessory for passionate tinkerers and gamers alike.
---
BMW iVision Dee
Last year's CES saw BMW steal the show with its viral iX Flow — a concept vehicle with eInk panels that let users change the colour from black to white. This year, the concept has expanded. Massively. The new iteration, called the iVision Dee (Digital Emotional Experience), offers far deeper personalisation, with a whopping 32 different colours to choose from for customisation. There's plenty to lust after inside too, including a head-up display that goes around the whole windscreen — a feature that we're looking forward to enjoying in production models from 2025 onwards. Using a mixed-reality slider, you can adjust the amount of virtual content on offer to suit your needs. With customisation remaining a sought-after factor for cars and tech in general, we're looking forward to more of BMW's tech trickling down to retail models in the near future.
Read more: The BMW iVision Dee looks to the near-future with colour change tech and full-width head-up display
---
Asus ROG Strix Scar 17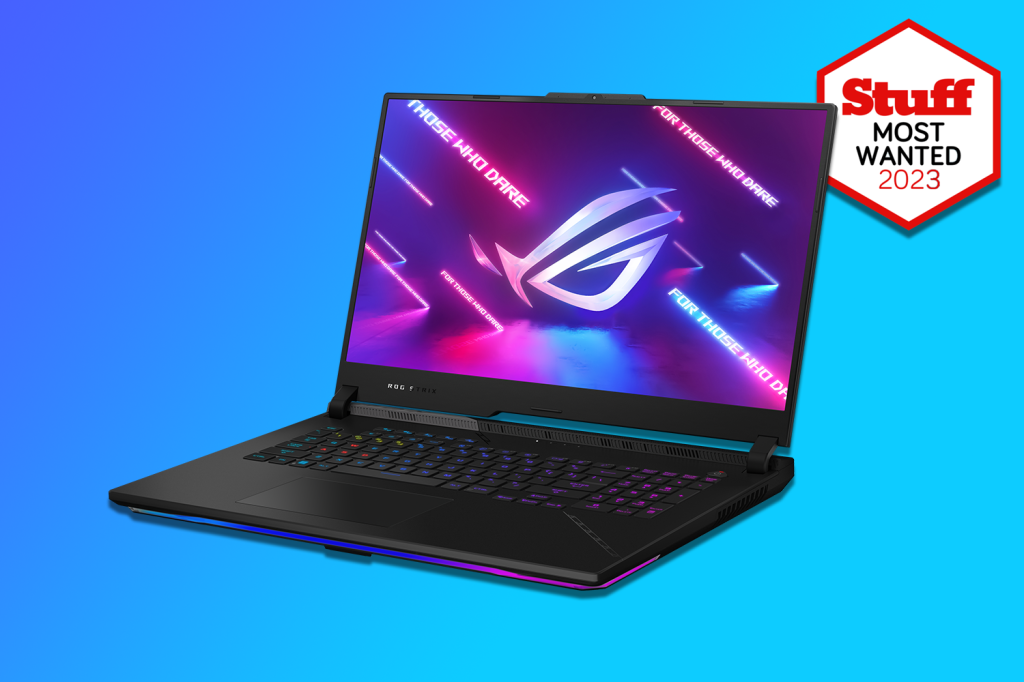 Asus launched a plethora of drool-worthy gaming laptops at CES this year, and every model in the ROG range has the option to be kitted out with a new Nebula HDR screen. These mini LED panels serve up 1024 separate dimming zones, and are capable of hitting an eye-searing brightness of 1100 nits, while still offering blazing-fast 240Hz refresh rates for ultra-competitive gaming. Naturally, we're particularly drawn to one of the most powerful models of the lot — the AMD R9-powered, RTX 4090-toting Strix Scar 17, which will set keen on-the-go gamers back an equally wallet-searing £3799. A hefty price, but one that's to be expected for what is, in essence, one of the most powerful laptops ever built.
---
Withings U-Scan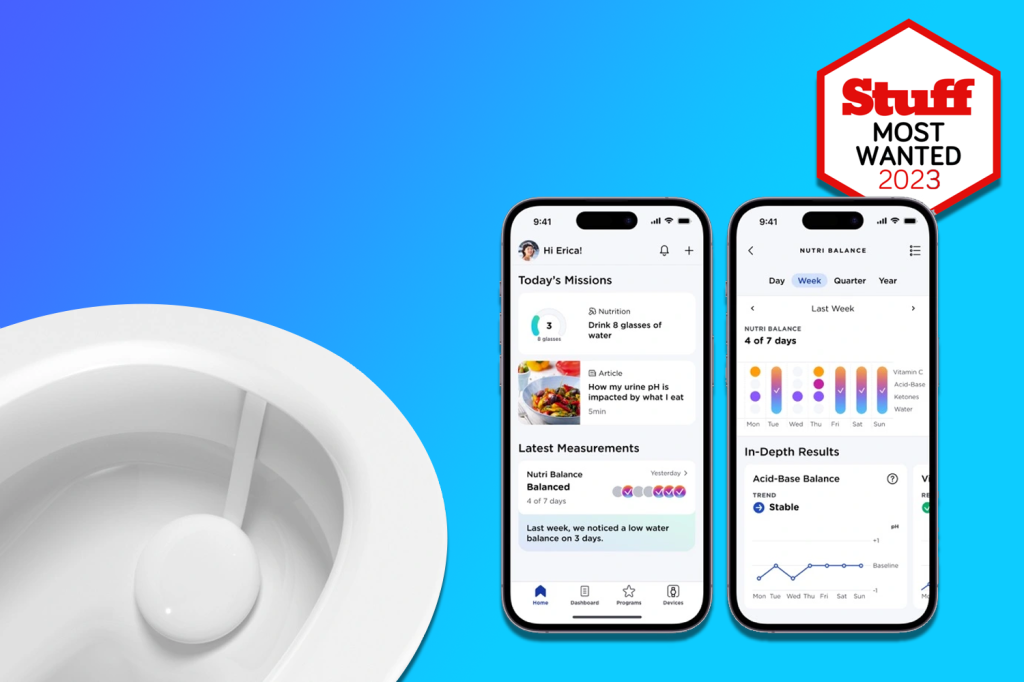 And now for something completely different. Meet the Withings U-Scan — an unassuming device that, despite resembling a humble toilet bowl air freshener, is, in fact, a smart, connected device that's designed to analyse urine. With a built-in thermal sensor to help it detect when nature calls, samples are injected into test pods, before the results are collected, analysed, and displayed on an accompanying app. Different cartridges are also available to offer different analysis options. Cycle Sync, for example, is focused on hormone-based menstruation tracking, while Nutri Balance assesses your hydration and nutrition. Clever stuff, overall, and something that could prove to be very useful, depending on your needs.
---
LG Signature OLED TV M3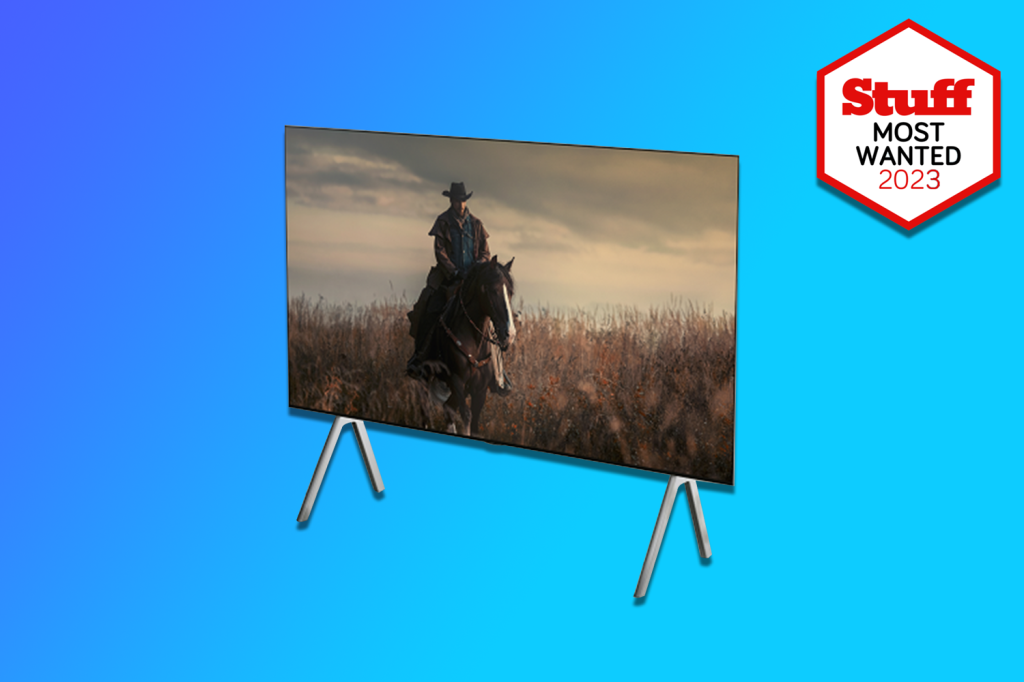 A 97in OLED would be worthy of headlines at the best of times, and LG's recently unveiled Signature OLED TV M3 is a worthy contender for its sheer stature alone. But it's the companion Zero Connect box that has cemented it on our list. Similar to Samsung's One Connect box, LG's device happily accepts cables from consoles, set-top boxes and more, to prevent your gorgeous new TV from having unsightly wires dangling out of it. Unlike Samsung's offering though, LG's box is wireless, capable of transmitting 4K, 120Hz video and high-quality audio from the other side of the room, providing even more minimalist flexibility for your setup. There's no word on a price or release date, but we're hoping the concept will make it into future models soon.
---
Mui Board 2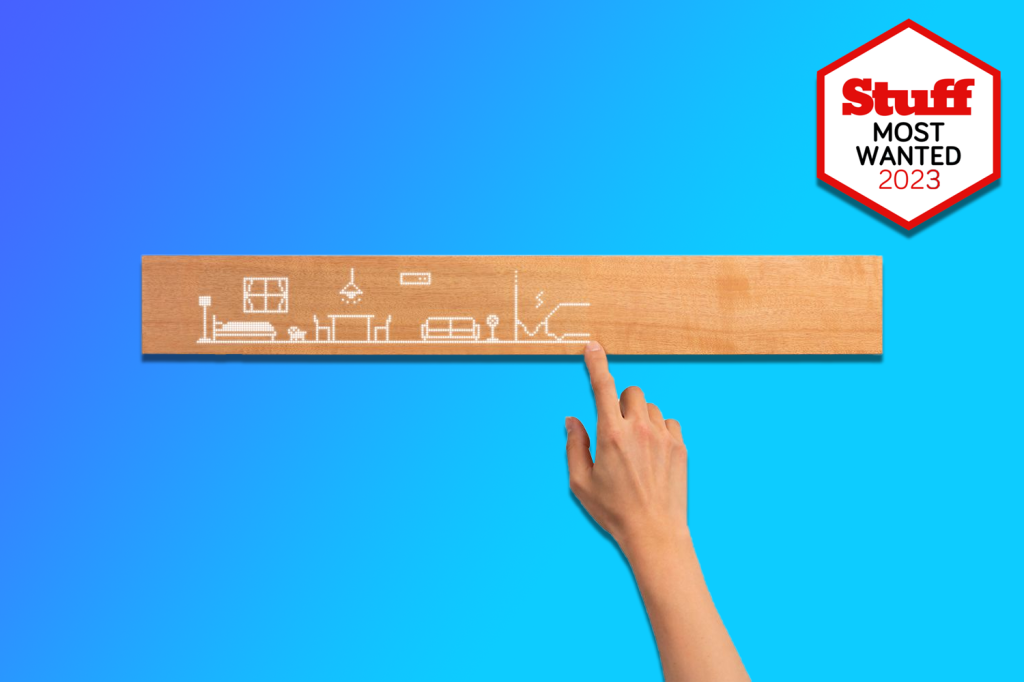 Appearing to be an innocent piece of wood mounted to the wall, the newly revamped Mui Board reveals its true nature when you approach its hidden touch-sensitive display. Packed with clever tech, it can act as a control hub for your smart home, letting you control your lights and all manner of other devices with a simple touch or slide, before reverting back to a distraction-free object once its duties are complete. Compatible with Alexa and now with support for Matter for easy integration into all manner of smart home setups, it's the ideal choice for those looking to smarten things up, without having an intrusive screen in the room.
---
Sony Honda Afeela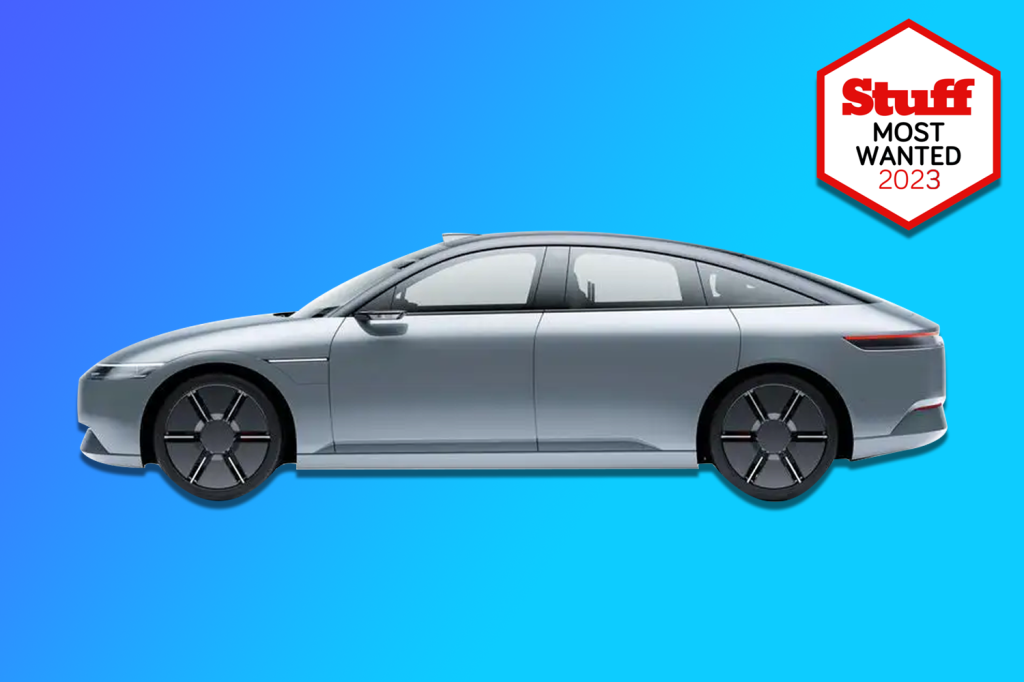 Last year, Sony and Honda announced a joint automotive venture — the appropriately-named Sony Honda Mobility. This year, we've got a proper look at its electric vehicle brand (Afeela), including details on the first car. The prototype consists of a four-door fastback saloon, which will be available to pre-order in the first half of 2025. A sleek affair with smooth curves and minimal disruptions, it forgoes clunky features like door handles, and is rammed with tech including digital mirrors, all manner of cameras, sensors, and screens galore. The whole setup will be powered by Qualcomm's Snapdragon Digital Chassis tech, which naturally has AI smarts to boot. Colour us quietly optimistic for an on-time launch.
---
Lenovo Yoga Book 9i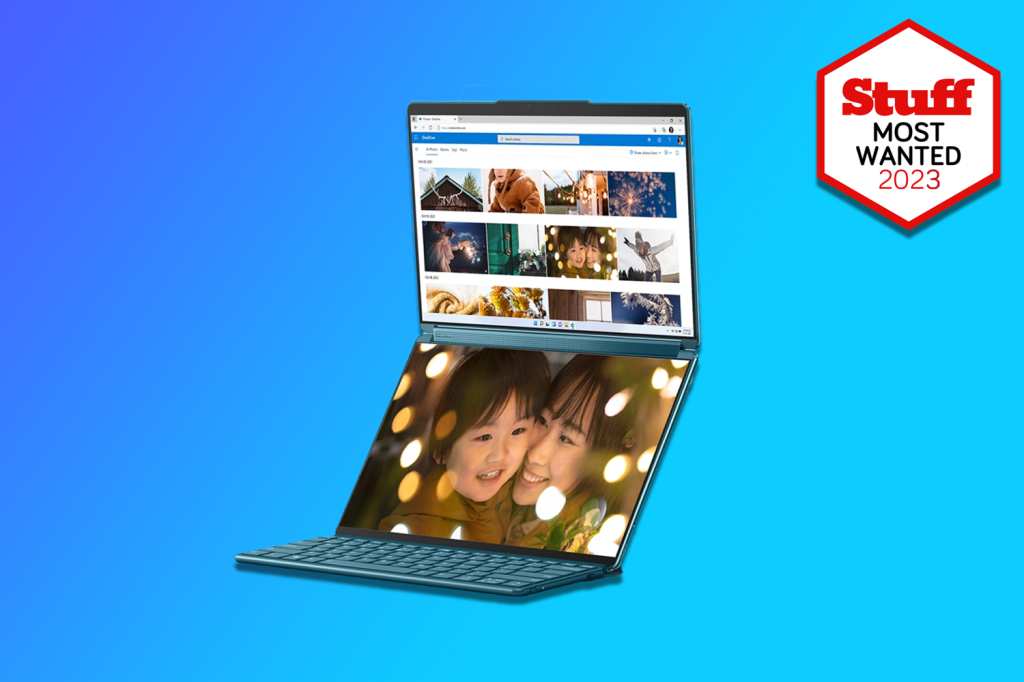 Lenovo's new laptop breaks the mould by serving up not one, but two 13in 2.8K OLED displays, in a book-like form factor that resembles an embiggened Microsoft Surface Duo. Beyond the sheer gluttonous display real estate, you won't have to worry about typing on a flat touchscreen either, thanks to the bundled Bluetooth keyboard. A folio stand also lets you display both screens either vertically or horizontally, letting you multitask in style and comfort. There's even a 360-degree rotating soundbar built into the hinge, and it's powered by Bower & Wilkins, with Dolby Atmos support to boot. Throw in a shiny new Intel 13th Gen processor, Wi-Fi 6E, Thunderbolt 4, and 10 hours of dual-screen video playback, and you've got yourself a very capable, unique portable workstation. Launching in Q3, for at least $1800 (£1500).
---
Acer eKinekt BD 3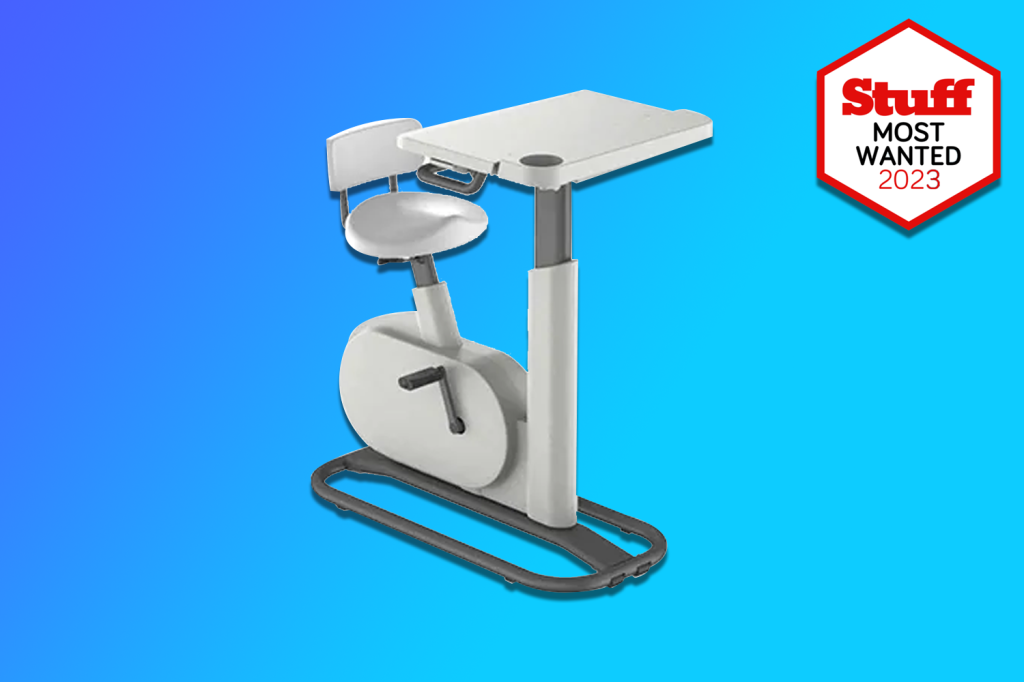 Your New Year's fitness resolution could become much more achievable, thanks to Acer's slick exercise bike desk. While it won't support large monitors or desktops, it's got more than enough space for burning calories while using a notebook, with a wide, stable base to ensure that distracting wobbles are kept at bay. Not only that, but built-in USB-C and USB-A ports mean that you can top up the power of connected devices while you pedal, while an accompanying app lets you keep track of how much power your thighs have generated (in addition to calories burned and distance travelled, of course).