Pee-testing Withings U-Scan lives in your lavvy
New health monitor makes your toilet smarter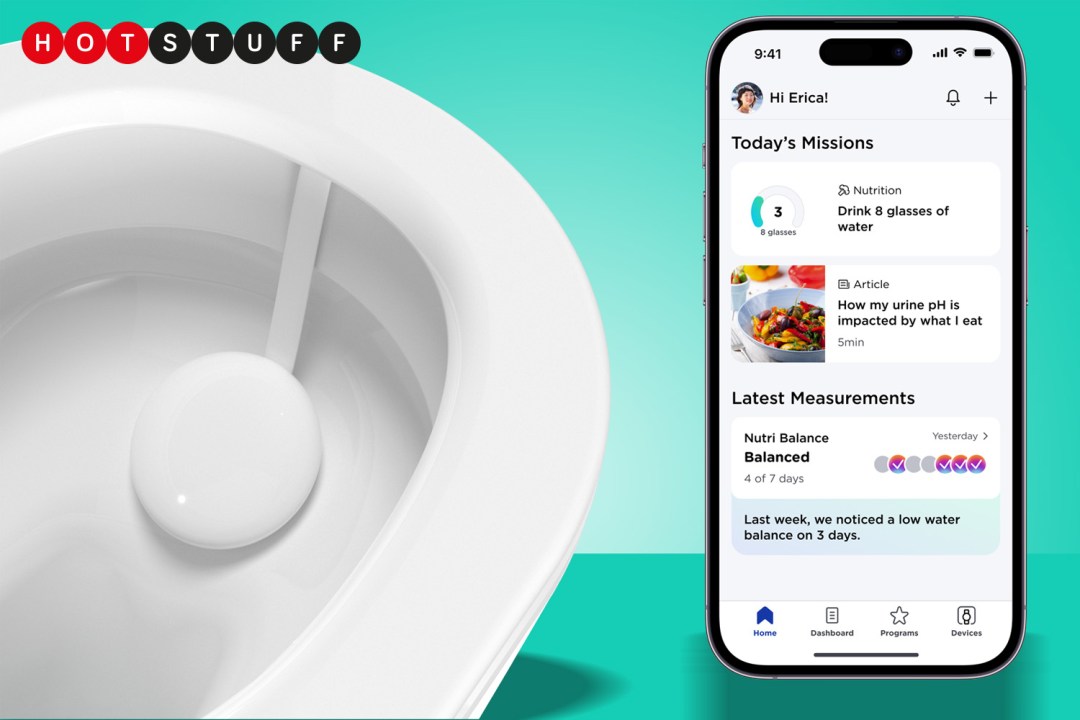 It might look a bit like an air freshener, but considering the Withings U-Scan is designed to live in your toilet, the last thing you want to put near it is your nose.
These days Withings is best known for its smart scales and analogue watches with built-in health-tracking skills, but it also makes more specialist kit like the BPM Core blood pressure monitor and a connected thermometer, which are both clinically validated. The U-Scan is more on that side of things, because it allows you to test urine samples at home – and without a little plastic pot or single-use test strip in sight.
The U-Scan hangs under the rim of your lav like one of those toilet fresheners, and when its built-in thermal sensor detects somebody answering the call of nature it collects a sample. A pump then injects it into a test pod where it's analysed and the results are sent to the Withings Health Mate app.
What it's looking for depends on what type of cartridge you've got inside: Nutri Balance assesses your hydration and nutrition, while Cycle Sync is for hormone-based menstrual tracking, with each one lasting three months before it needs changing. It gets washed through every time you flush the loo, but it's probably wise to don a pair of rubber gloves before removing it.
As the app collects more data it'll offer usable guidance, such as recommended workouts, dietary suggestions and recipes to improve your overall health. And if you're wondering what happens if somebody else wees on it, the U-Scan uses low-energy radar sensors inside to identify who's just spent a penny based on the movement and distance of the stream.
Clever stuff, although we're not sure it's likely to replace Face ID for unlocking your iPhone anytime soon. You'll be able to pick one up later this year, directly from the Withings website, for around €500.