Withings ScanWatch 2 combines old-fashioned timekeeping with new-fashioned health tracking
Hybrid smartwatch now tracks your temperature all night long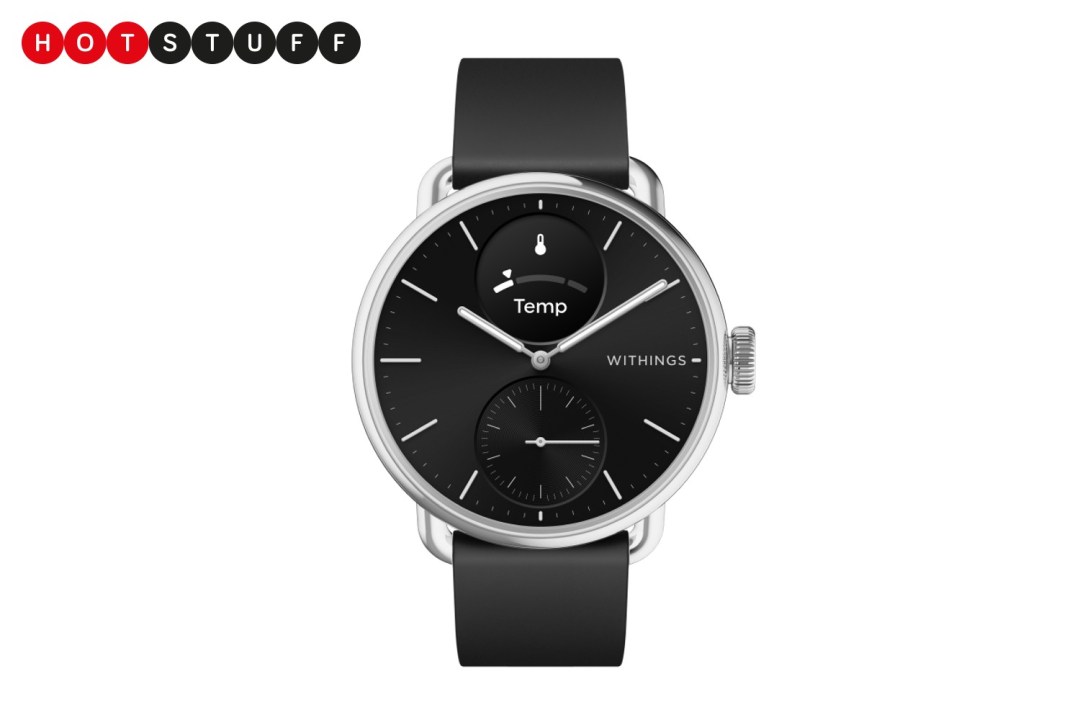 Withings and health-tracking gadgets go together like bad diets and type 2 diabetes, but you can help to avoid developing the latter by keeping yourself healthy with the new Withings ScanWatch 2 (£320).
Like all Withings wrist wear the ScanWatch 2 has a digital display embedded into its analogue dial, so you get traditional looks combined with up-to-date smarts. The big new addition is 24/7 body temperature tracking, so you can pick up on any fluctuations that could be a sign of an impending illness, plus it'll spot any overnight breathing disturbances as well as monitoring your average blood oxygen, giving you a comprehensive Sleep Quality Score when you wake up.
Of course, the ScanWatch 2 isn't a purely nocturnal animal – it'll also monitor your heart rate throughout the day and if it suspects you might have atrial fibrillation it'll ask you to use its onboard electrocardiogram. Its activity recognition algorithms can automatically pick up on over 40 different sports, and that new TempTech24/7 module will measure temperature variation zones during your workouts, which Withings reckons will help to boost both your performance and recovery.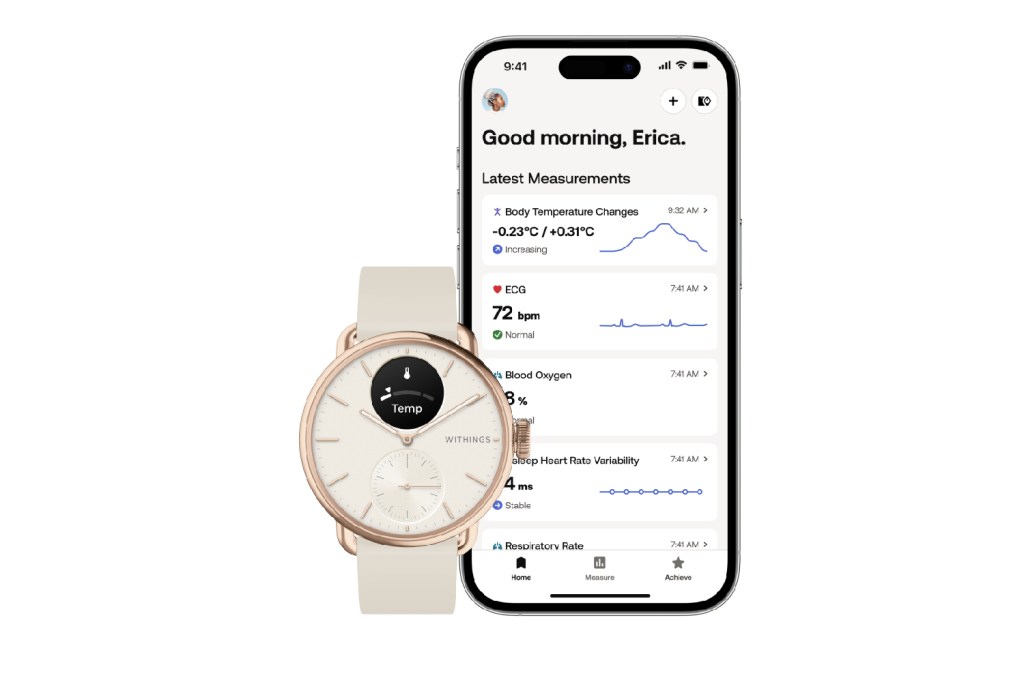 Everything gets fed back to the Health Mate app, so you can pore over it after you've showered and work out how you're going to beat that PB.
The ScanWatch 2 comes in two sizes – 38mm or 42mm – with a stainless steel case and crown, and sapphire glass covering the face, but whichever one you go for the grayscale OLED display underneath the hands is the same: 0.63in at 282ppi. That means it'll show basic notifications from your phone, but don't expect full Apple Watch-style interaction.
It's also waterproof down to 50m, so you're safe to wear it swimming, and the battery will last up to 30 days between charges so you won't need to take it off every night and miss out on all that clever tracking. Handy.
The Withings ScanWatch 2 will be available from October but can be pre-ordered now, in either silver or rose gold, with a choice of face colours depending on which model you go for.