25 best gifts for travellers for Christmas 2023
Upgrade your getaway with these roam-ready presents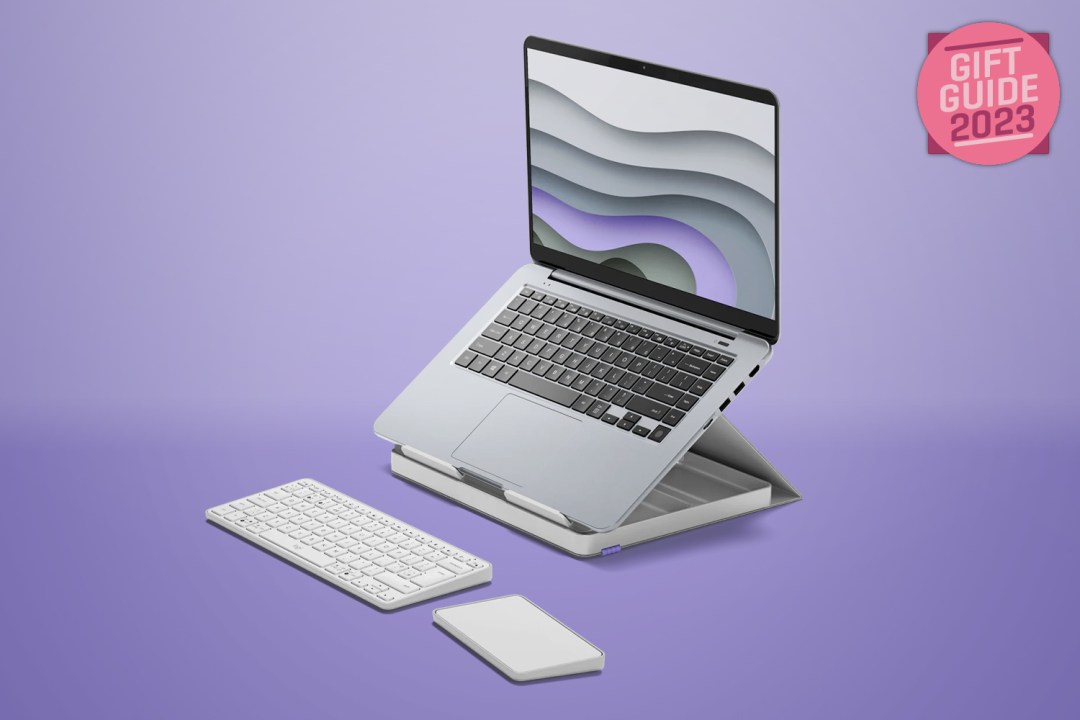 It's about the journey not the destination, they say. But it's hard to be a happy traveller when a dusting of snow has delayed your flight and this year's festivities are happening at Heathrow. Wherever you're heading, travel smarter with these best gifts for travellers.
Whether you're enjoying the jet set or working from afar, these globetrotting gifts are your ticket to an upgraded getaway – no miles necessary.
From kit organisers to compact keyboards, our Christmas picks won't hasten your departure, but they will make you feel ready for adventure. Provided Father Christmas gets clearance to land, of course.
---
Our pick of the best gifts for travellers for Christmas 2023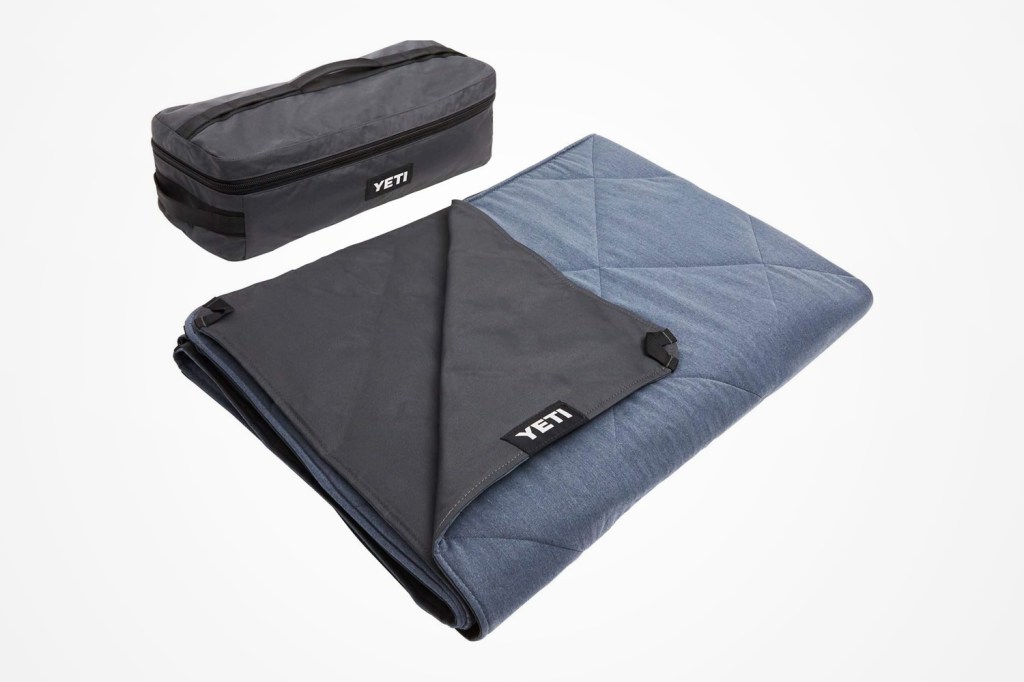 Yeti Lowlands blanket
Yes, it's eye-wateringly expensive, but with proper care, Yeti's ultra-tough multi-use blanket should provide decades of faithful service on your travels. Its durable, waterproof exterior, combined with a padded and insulated interior, provide the ultimate in portable comfort, with its waterproof prowess in particular ensuring that it's immune to wet ground of any kind. Despite its hardiness it still offers a soft, comfortable finish, with the added bonus of easily shrugging off pet hair and any other stowaways nature cares to throw its way. It's machine washable as well, for added peace of mind.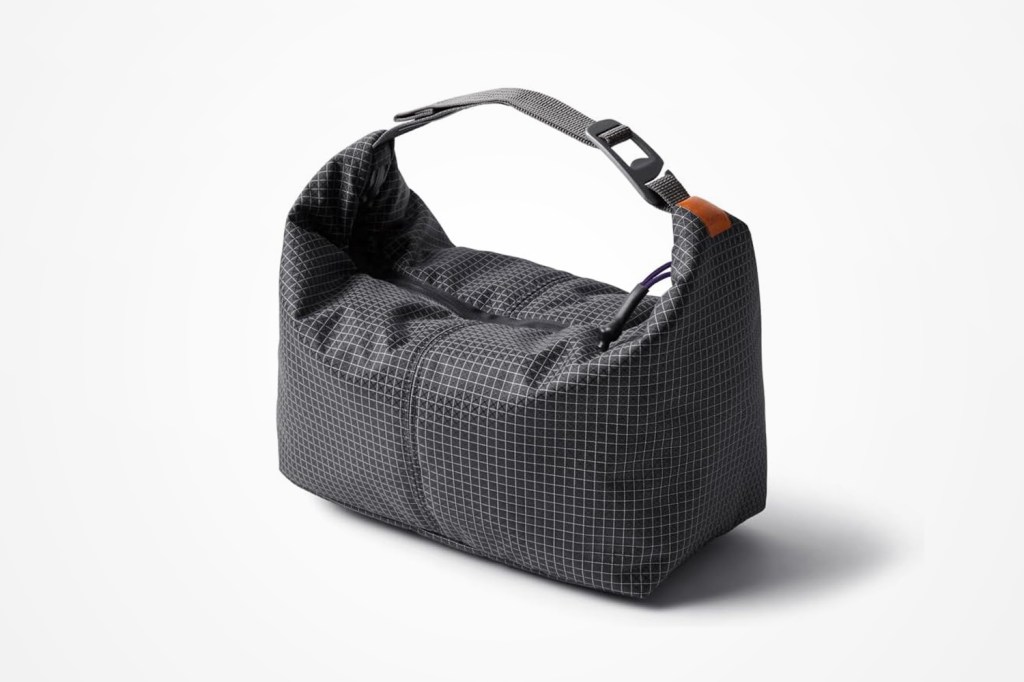 Bellroy Cooler Caddy
Sure, traditional coolers get the job done, but the last thing you'll want to cart around on a picnic in the Balinese mountains is a bulky box. Bellroy's insulated cooler caddy will not only keep your food and drinks crisp, cool, and fresh, but its flexible nature means it's nice and light, making for a more pleasant stroll back on tired legs. The built-in bottle opener is a very welcome touch too.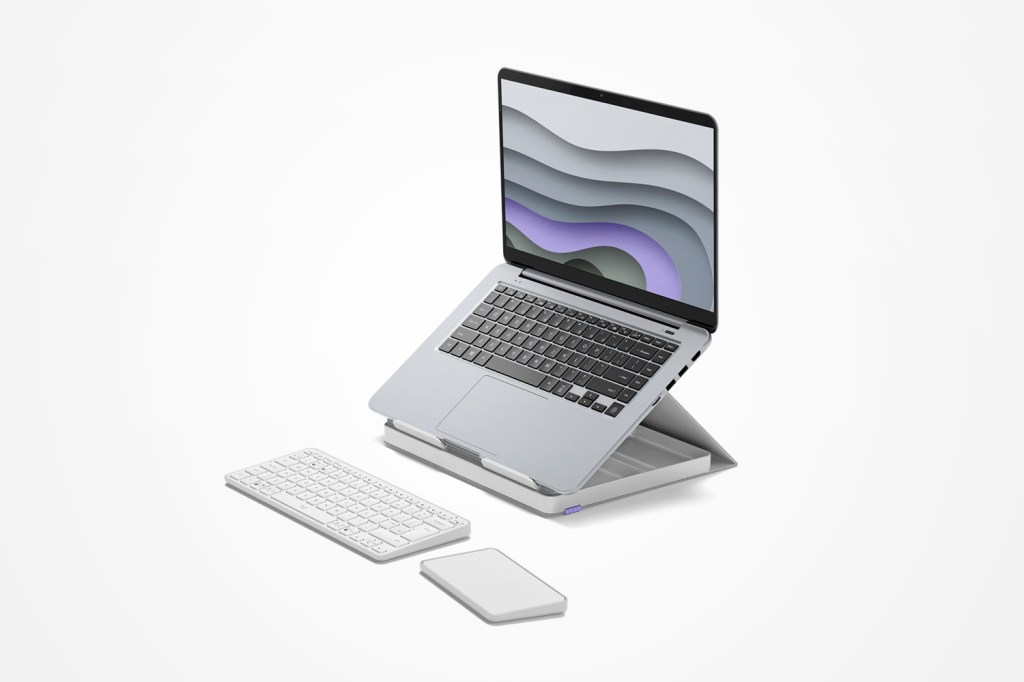 Logitech Casa Pop-Up Desk
Logitech's Casa is an ingenious all-in-one compact remote working solution that transforms any flat surface into a makeshift productivity zone. Combining a sturdy laptop stand with a wireless keyboard and generously sized trackpad, it can be folded away for easy packing in an instant, with the two peripherals slotting neatly within the closed case itself. Neat.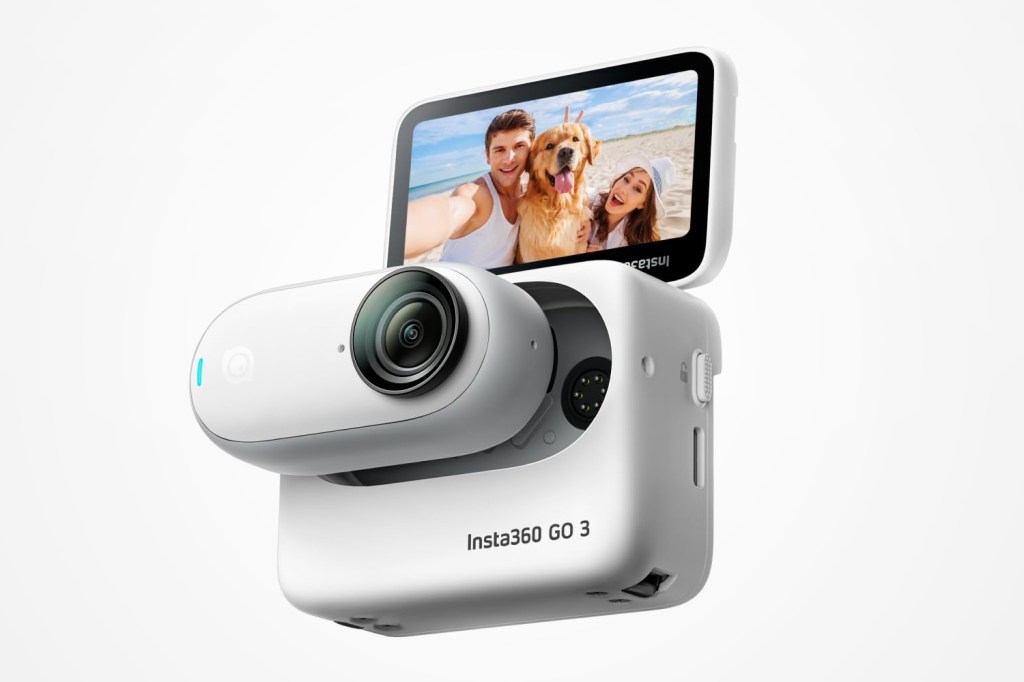 Insta360 Go 3
The Go 3 is a cute little waterproof 2.7K action cam that packs a mighty punch despite its miniature 35g, "world's smallest" size, and is tiny and light enough that you can happily wear it on your chest or clip it to a hat while forgetting it's even there. The basic package comes with various clips and stands, along with an all-important Action Pod, which bestows it with a mini flip-up display for framing and vlogging.
Horizn Studios H5 RE
Seasoned travellers will be no strangers to Horizn Studios' quality luggage offerings, with premium, durable builds and oh-so-smooth wheels making for a seamlessly smooth ride in between flights. The H5 RE encompasses all this and more, thanks to its 97% recycled high-end polycarbonate hard shell which saves 72% of carbon emissions, with recycled interiors thrown in for added green credentials.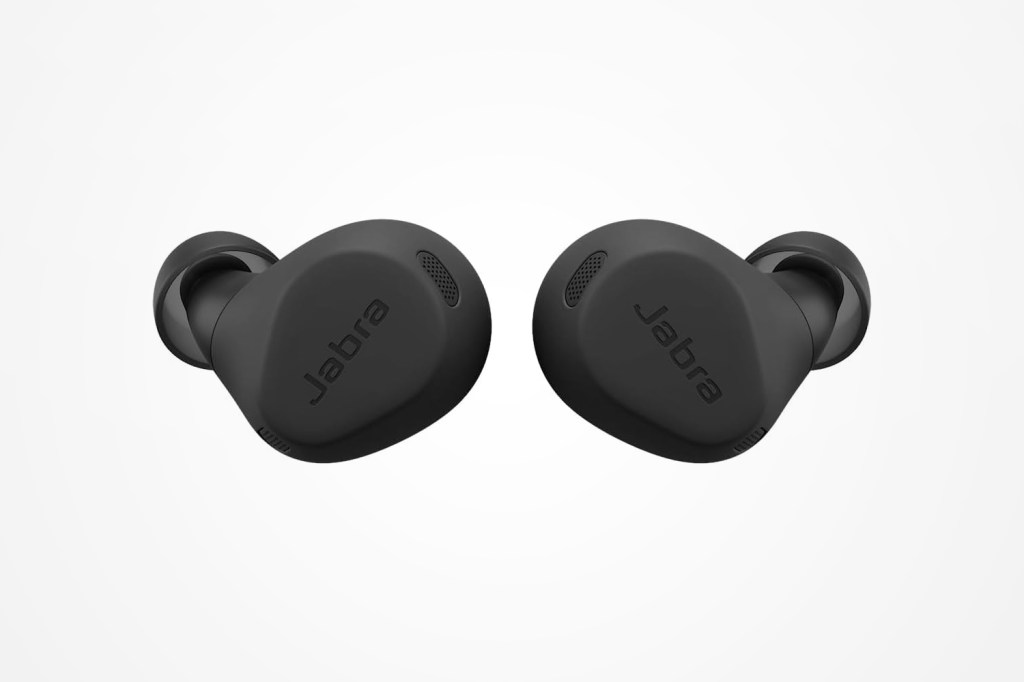 Jabra Elite 8 Active
Touted as the world's toughest earbuds, the ANC-toting Elite 8 Active are built to handle practically anything. Their IP68 water, sweat, and dust resistance is a good start, but it's the MIL-STD-810H rating for extreme thermals, shocks, and drops that makes them ideal for the types of travellers who actually enjoy things like sub-zero snow sledging, troll hunting, and whatever else gets the glands of adrenal junkies pumping.
Chrome Industries Urban Explorer 2.0
This 30L lightweight backpack has everything travellers need for urban exploration. A 100% welded waterproof build will keep precious equipment bone dry during showers, while a padded laptop sleeve provides devices with up to 15in screens. Its ergonomic straps have a yolk for better weight distribution, and reflective attachment loops make for a handy way to secure bike locks and other knick-knacks.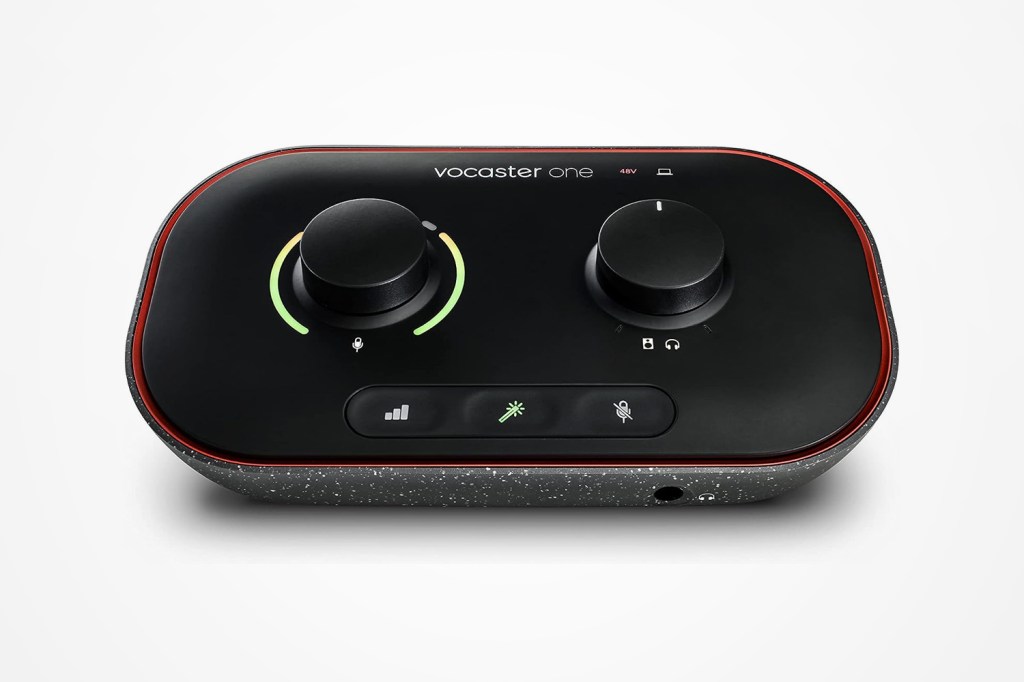 Focusrite Vocaster One
Creative types who plan to record on their travels won't want to take up precious bag space with an entire studio setup. Enter the Vocaster One — a portable, compact solution which delivers studio-quality sound from any connected microphone, with no extra booster required. With the ability to enhance your voice at the touch of a button for silky smooth podcast voice goodness, you can mix in audio from your computer as well as sending its quality mic input directly into a camera for vlogs. And if you're travelling in pairs, there's a double input model for a little more cash.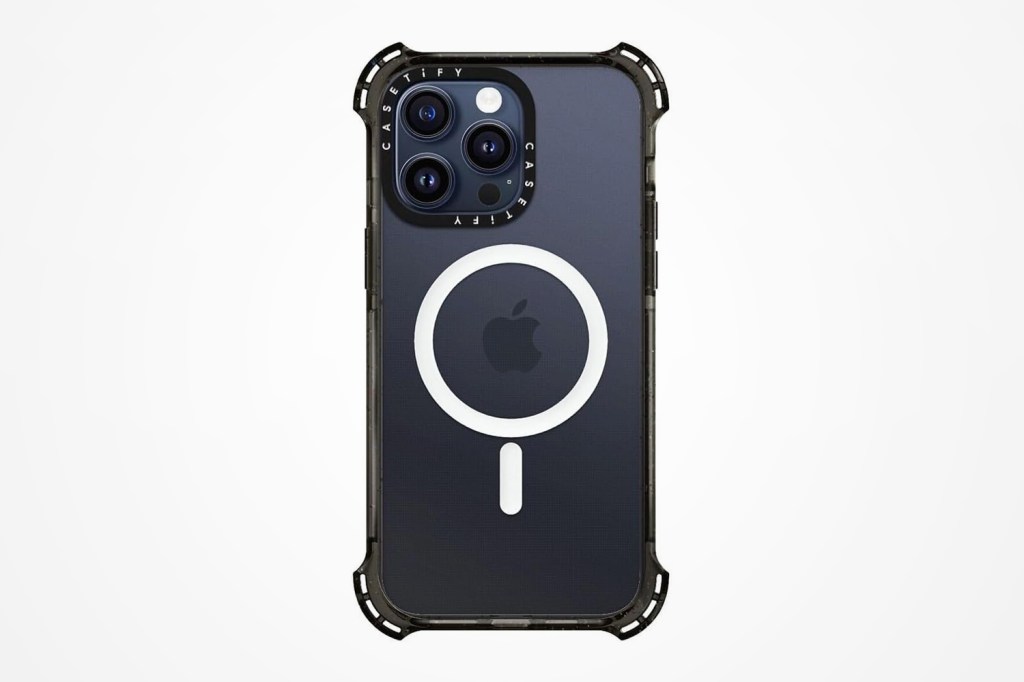 Casetify Bounce Case
A smashed phone screen is a major annoyance at the best of times, let alone if it happens while you're trekking through a remote location. Casetify's Ultra Bounce case aims to offer ultimate peace of mind, thanks to some seriously beefy bumpers with air cavities on each corner. It might look unwieldy, but it's been tested to withstand over 260 drops on all angles, making it more likely to survive being chucked around by a cheeky temple-swelling monkey than most.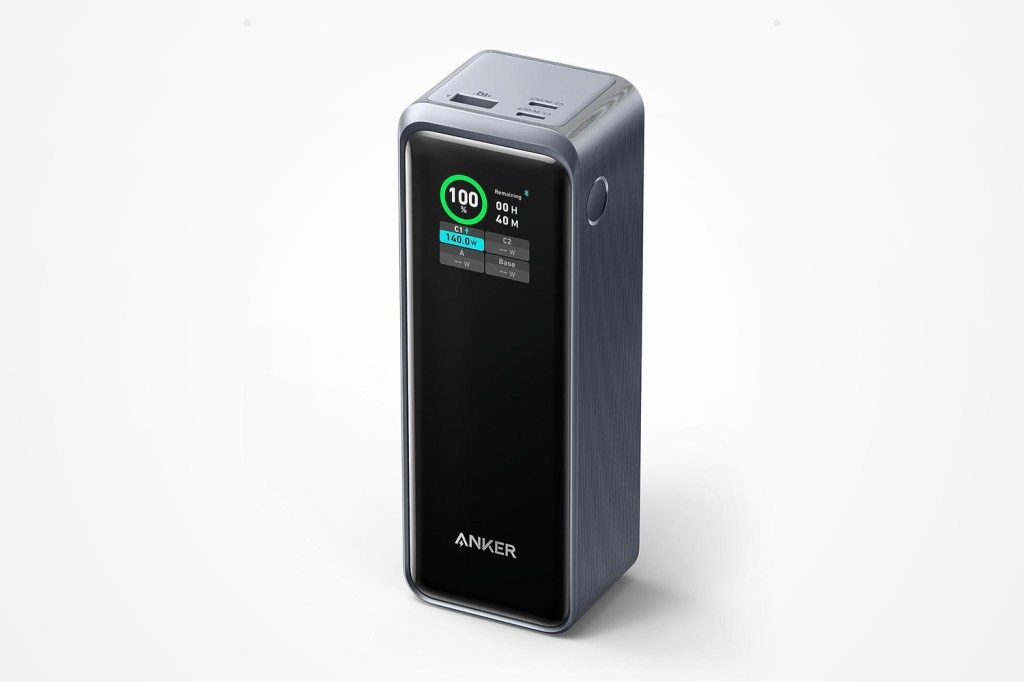 Anker Prime Power Bank
This hefty power bank is the only one you'll ever need, thanks to a cavernous 27650mAh capacity and 250W multi-device fast charging powers. Two USB-C ports and one USB-A port cover all bases, and it's nippy enough to boost a 16in M2 MacBook Pro to 50% in just 28 minutes. Enough to charge an iPhone 14 around 4.5 times, it can also be completely recharged itself in just 37 minutes. Powercuts be damned.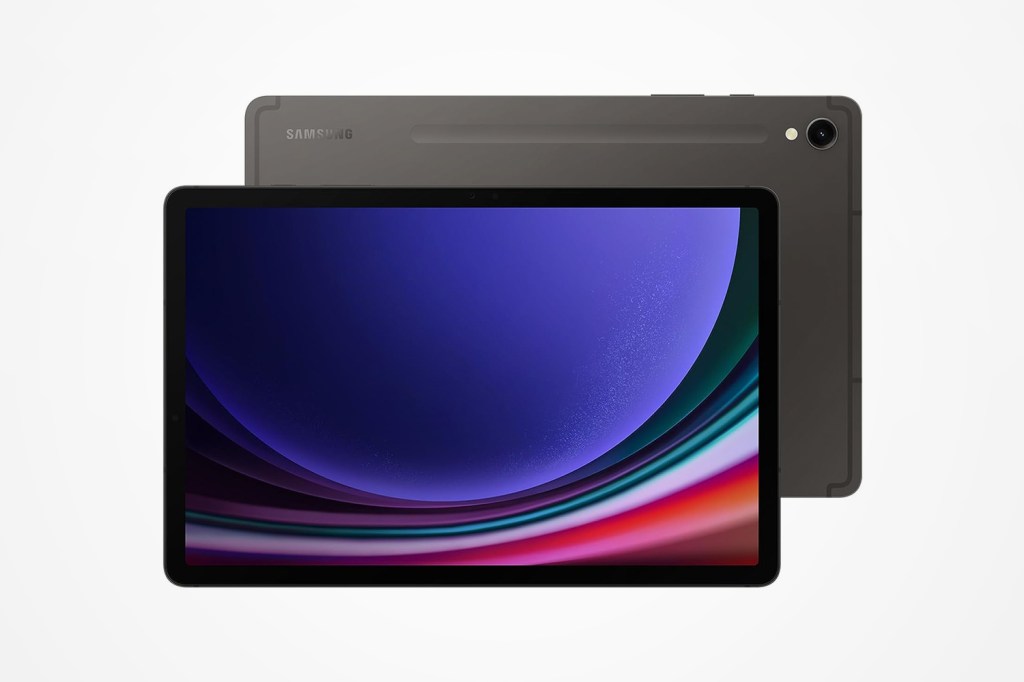 Samsung Galaxy Tab S9
Fancy ditching your chunky laptop for something altogether more svelte? The Galaxy Tab S9 is a worthy replacement, and not just because of its compact, buttery-smooth 120Hz 11in screen. A Snapdragon 8 Gen 2 chip provides all the grunt most travellers need for work and play, while Samsung's DEX mode turns it into a proper remote workstation when hooked up to an external screen, with keyboard and mouse support to boot. Best of all though, is its IP68 water resistance for pool-side shenanigans — a first for any mainstream slate.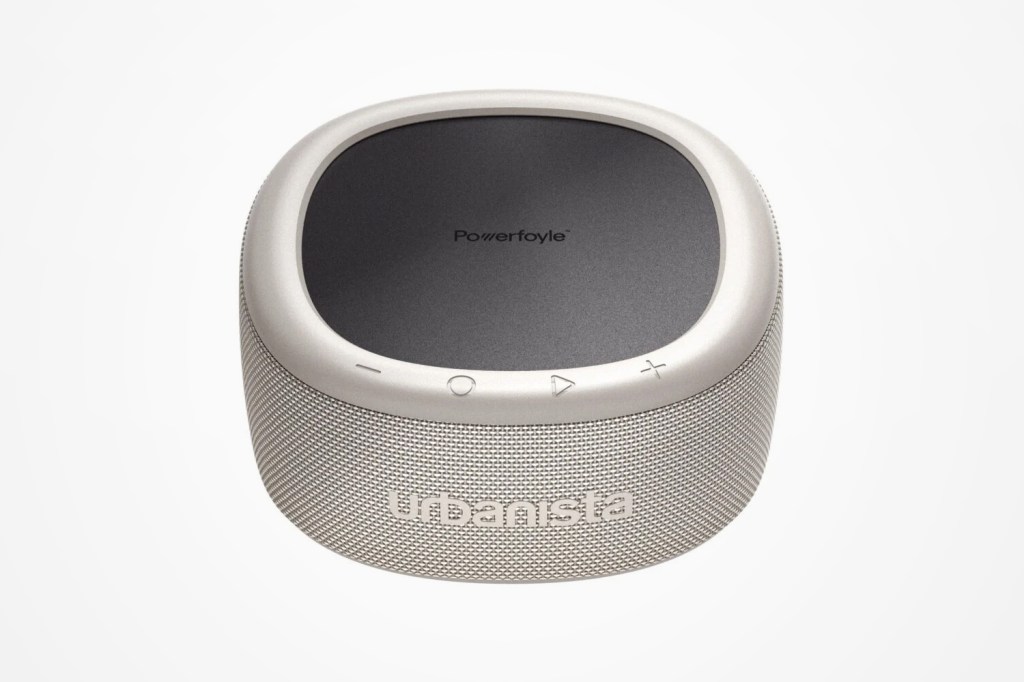 Urbanista Malibu
Good food, company, and music make for some of the best memories on your travels, and the latter will never stop if the Malibu is along for the ride. The world's first solar-charging wireless speaker with a full-day battery reserve, you'll never be left wanting for tunes in even the remotest of locations, while a rugged, water-resistant build protects it from most accidents likely to befall it.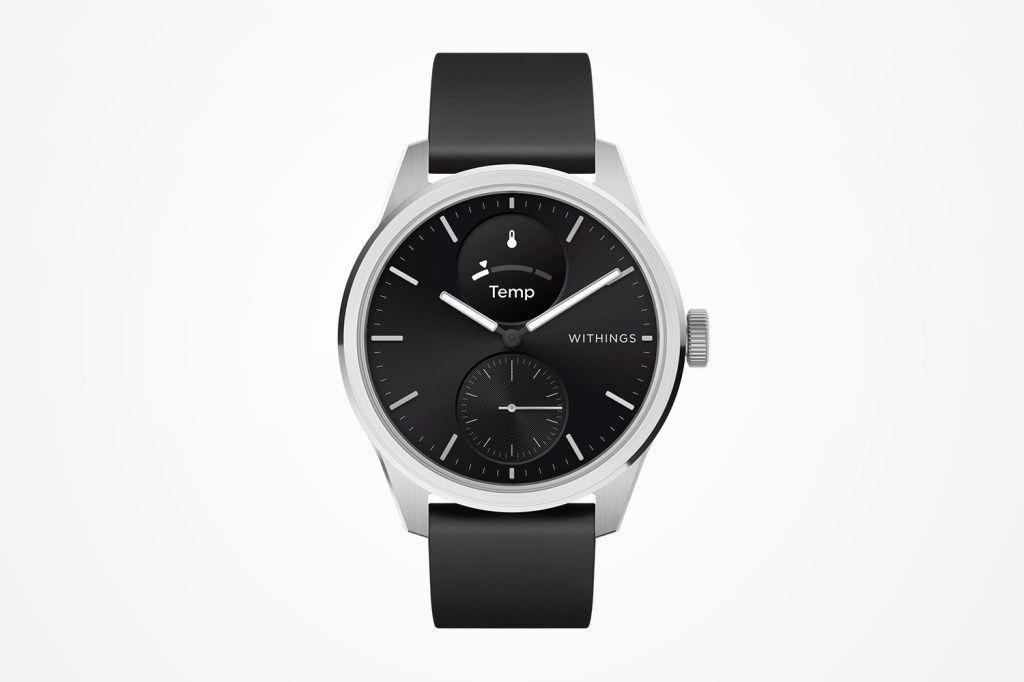 Withings ScanWatch 2
There are plenty of benefits of a smartwatch on your travels. Tracking steps and calories to work out how much street food you're allowed to binge on and keeping track of notifications are two perfectly valid reasons. But if you'd rather not have an extra power-hungry device to charge every night, a hybrid like the new ScanWatch 2 offers an ideal compromise. Ditching a full OLED screen for an analogue dial/mini display combo, it covers all the fitness, body temperature and sleep tracking bases, while lasting up to an impressive 30 days between charges.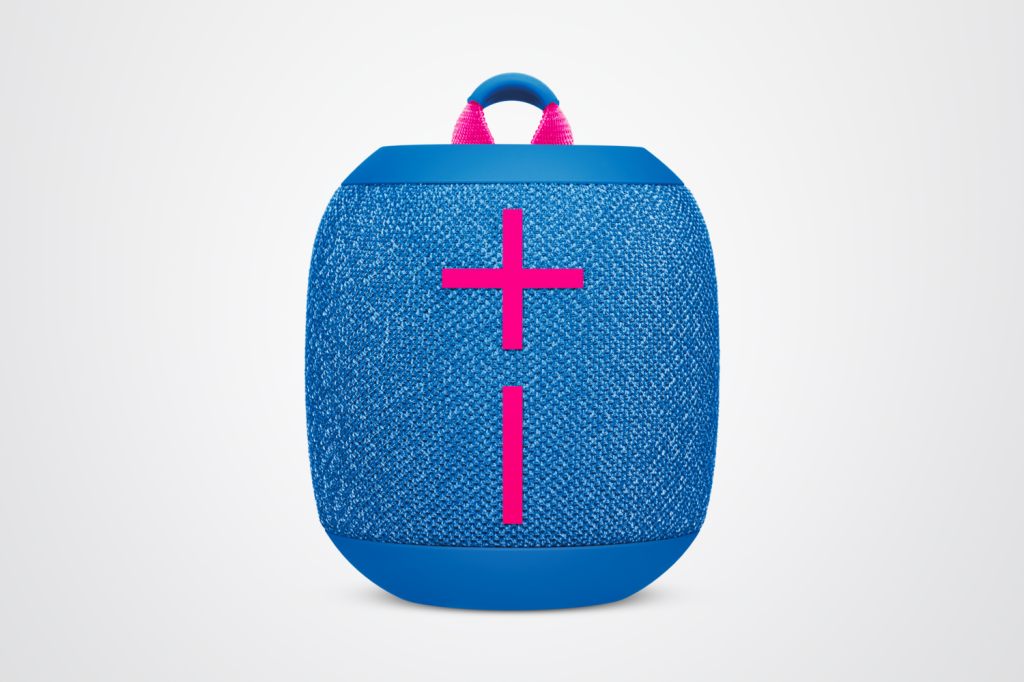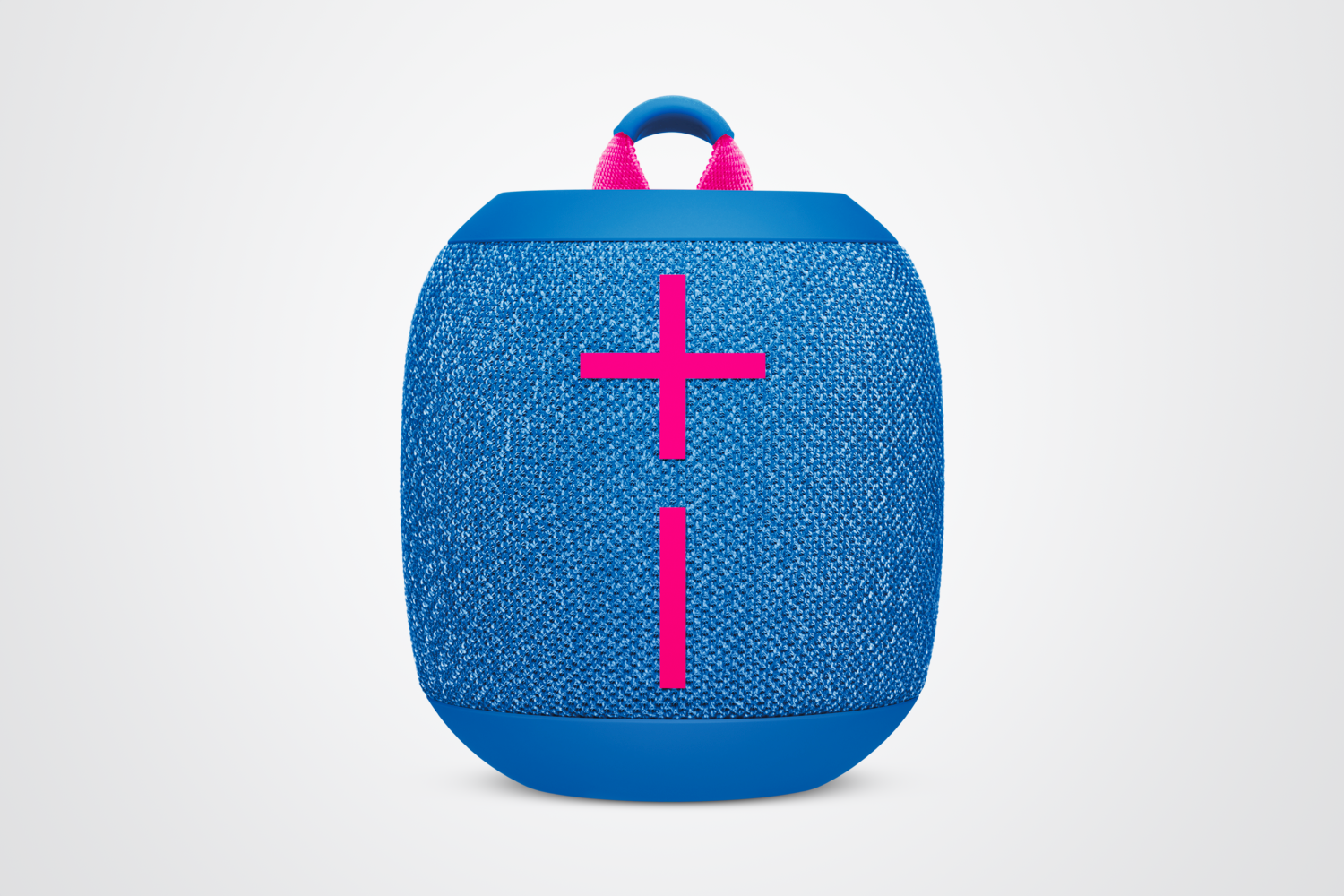 UE Wonderboom 3
Some trips don't need a soundtrack. But if your Skegness getaway requires a sonic kickstart, this little ball of boom should have the coastal caravan hopping. Sized like a large snow globe, it packs bass punchy enough for any festive shindig. 14-hour battery life should see you through to Santa's arrival, while IP67 water-resistance means it's braced for a Boxing Day dip in the North Sea – even if you're not.
---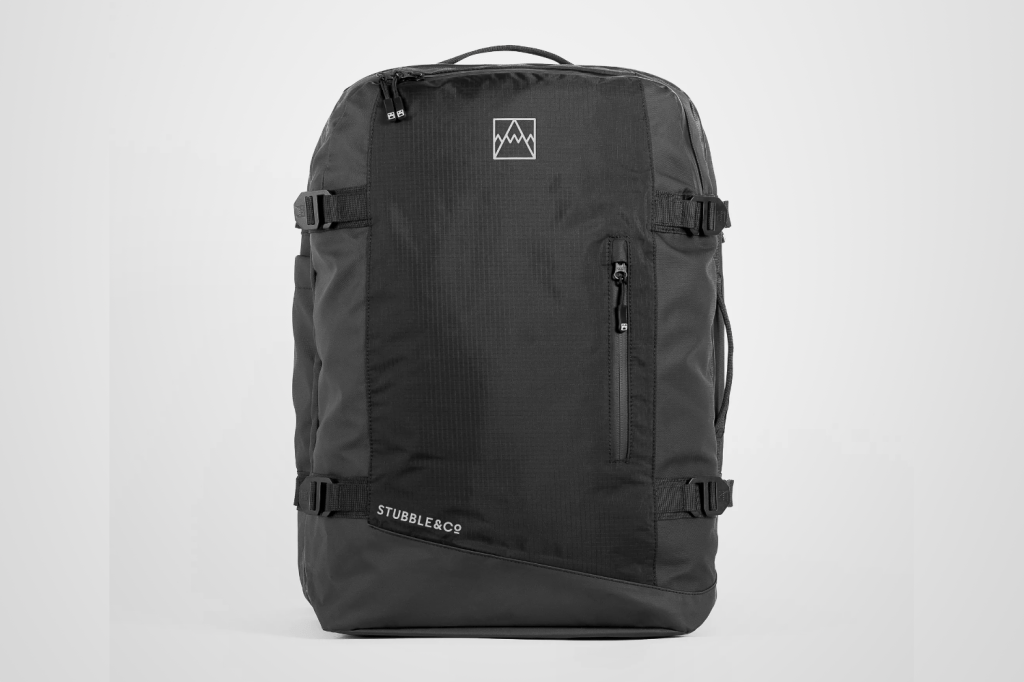 Stubble & Co The Adventure Bag
Every nomad needs a capacious kit bag. But if baggage reclaim is the bane of your journeys, add this two-strap to your packing list. Designed for life on the move, the updated Adventure Bag's soft sides and compression straps let you max out its 42L capacity without falling foul of carry-on restrictions. Cushioned straps sit easy on your shoulders, while the pack itself features pockets in all the right places, including a bottle slot on the side and a waterproof compartment for mucky kicks. Rain on your itinerary? A reflective storm cover stops rotten weather from raining on your adventure.
---
Logitech K380 for Mac
Most co-working spaces are BYOK. Whether you're tip-tapping on a tablet or like to sit back from your laptop, this streamlined keyboard is a win for your fingers. Wedge-shaped and wireless, its compact footprint fits neatly on any desk, while contoured scissor keys are cosy but responsive. Recoloured in Sand and Lavender, the low-profile peripheral is good for up to two years on a single charge – ideal for travelling typists.
---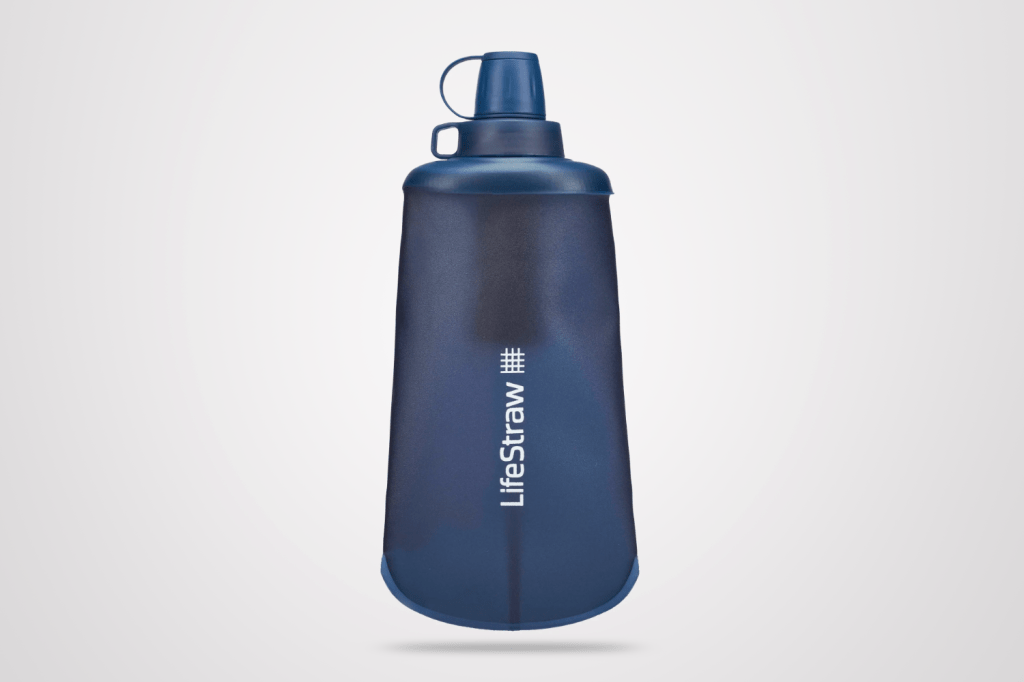 LifeStraw Peak Squeeze
Clean water belongs on every packing list, but most bottles add bulk even when you're quenched. Want more portable potability? Designed for H2O to go, this flexible hydration pouch holds up to a litre of liquid, before packing down when you've had your fill. Lightweight and leakproof, it also contains a replaceable microfilter which stops nasty parasites from interrupting your travel plans. So you can still sup from suspect sources.
---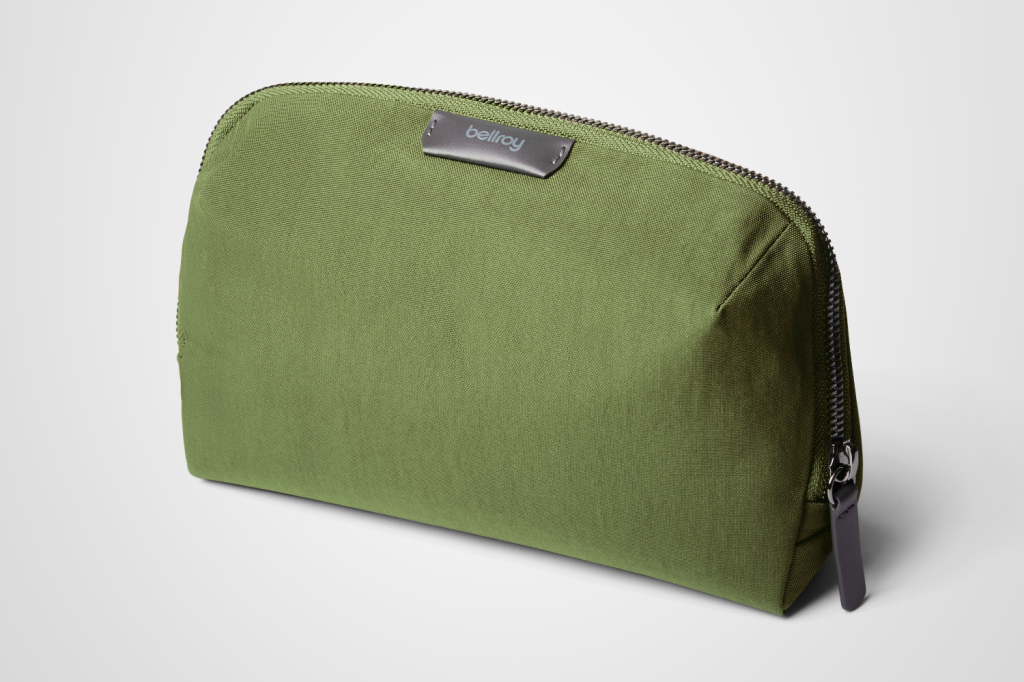 Bellroy Desk Caddy
It takes more than a laptop to work from anywhere. Organise your portable office with this practical pouch. Neatly sized for your hot desk essentials, its front folds down to reveal the accessories stashed inside. Stood upright on your work surface, tiered dividers offer easy access to your kit, with elastic loops keeping cables in order. Its recycled construction is water-resistant too, in case you're caught out on your commute.
---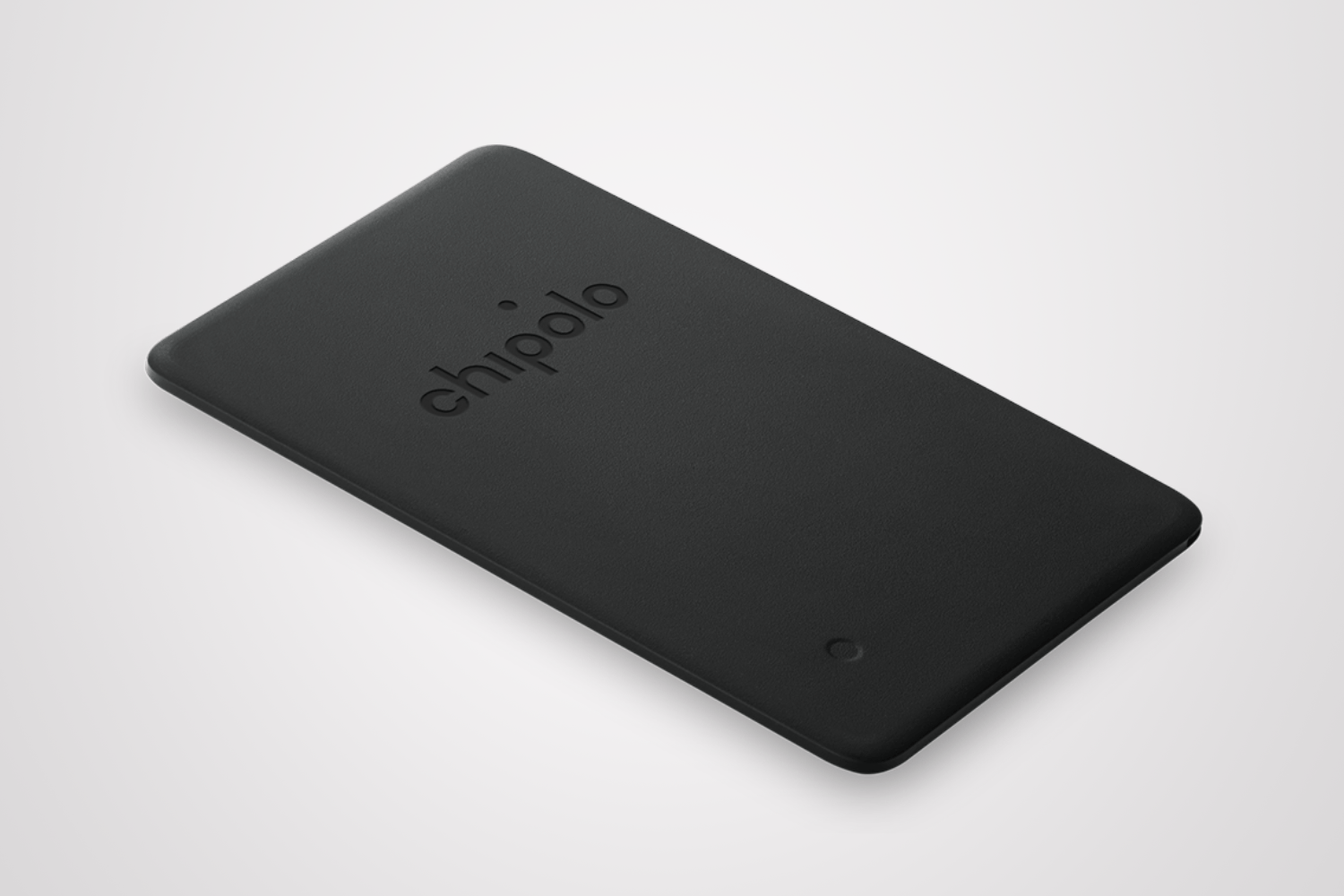 Chipolo Card Spot
Lose your credit card on holiday and you'll need some friends to spot you. Lose this card-sized tracker and you'll have thousands helping you find it. Slim enough to slip inside your wallet, it works with Apple's Find My network, bouncing off nearby Apple devices to relay its latest location. Enable Lost Mode and a finder will be able to see your contact info. The reward is up to you.
---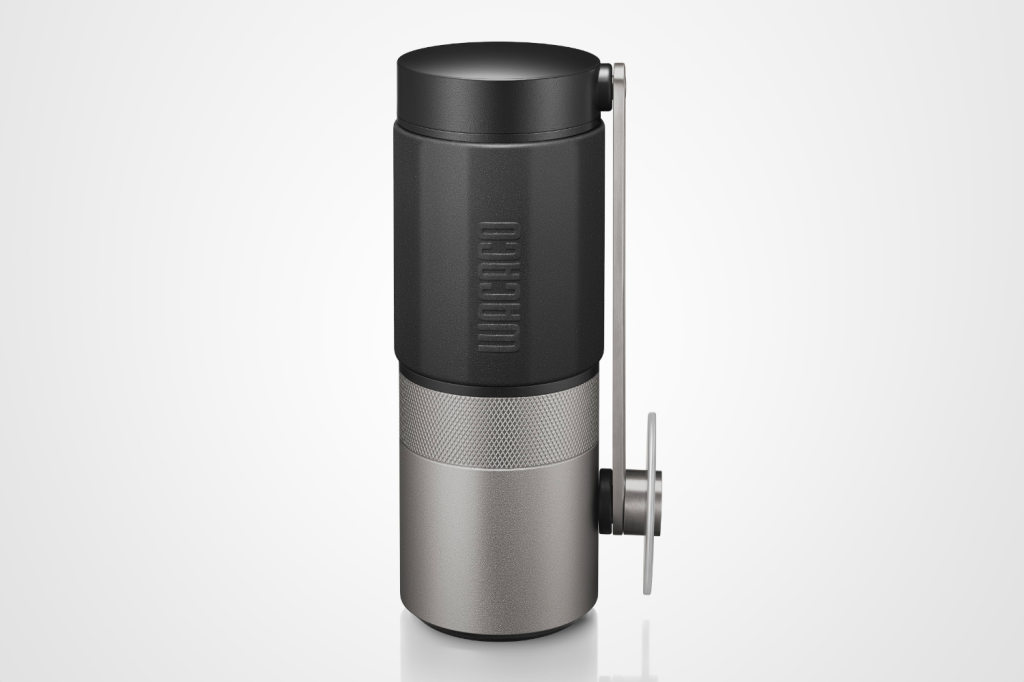 Wacaco Exagrind
Countless coffee snobs are kept housebound by fear of a bad brew when out and about. Discover caffeine freedom with this mobile bean machine. Crafted from aluminium, the Exagrind lets you mill 20g by hand. Simply fill it with beans, set the grind level, then get to winding. It should yield enough dust for a double espresso. Feeling bold? Take the output to a café and request a special brew.
---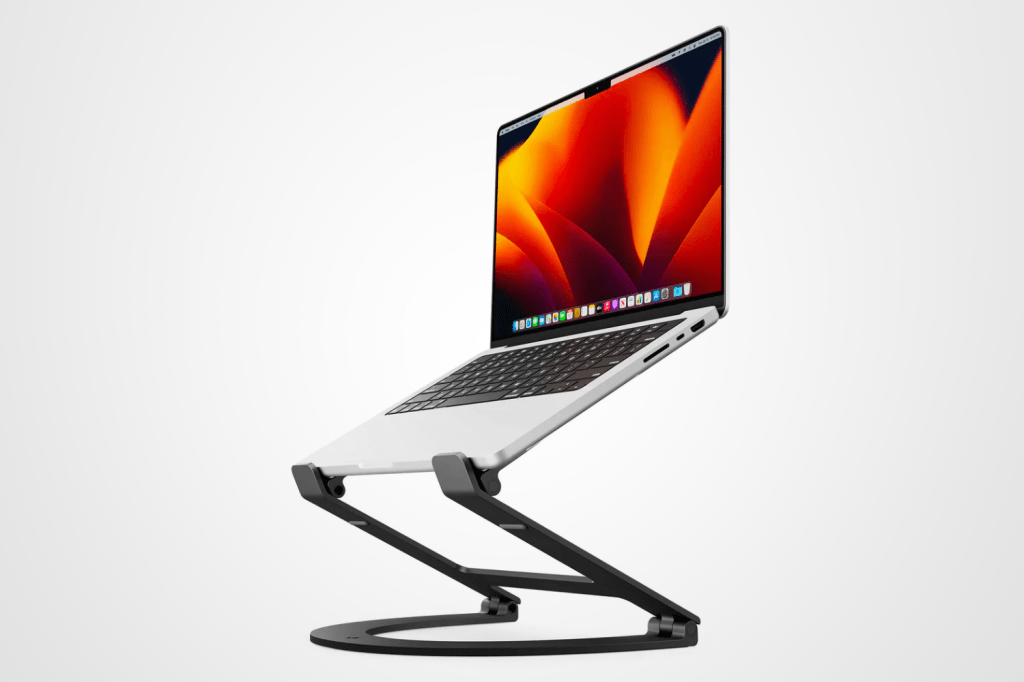 Twelve South Curve Flex
Hunching over your hot desk won't keep you mobile for long. For ergonomics to go, add this collapsible riser to your everyday carry. Made with MacBooks in mind, it unfolds to let you tweak the height and angle of your desktop setup. Use it as a low-set wedge for a comfortable typing angle, or raise it all the way for face-to-face Zoom calls that don't give you a double chin.
---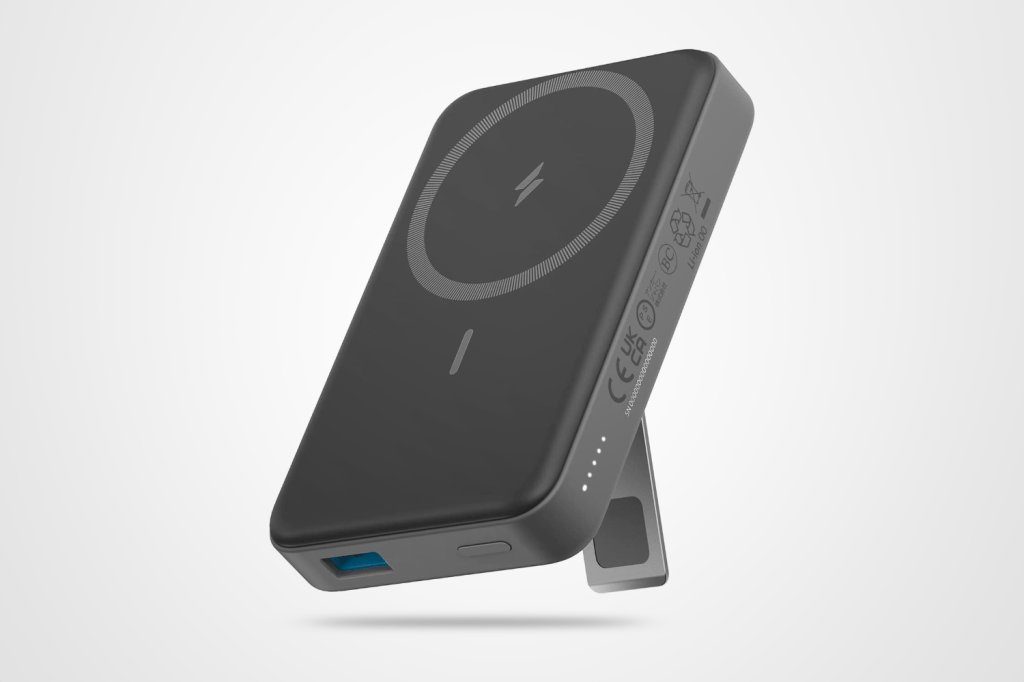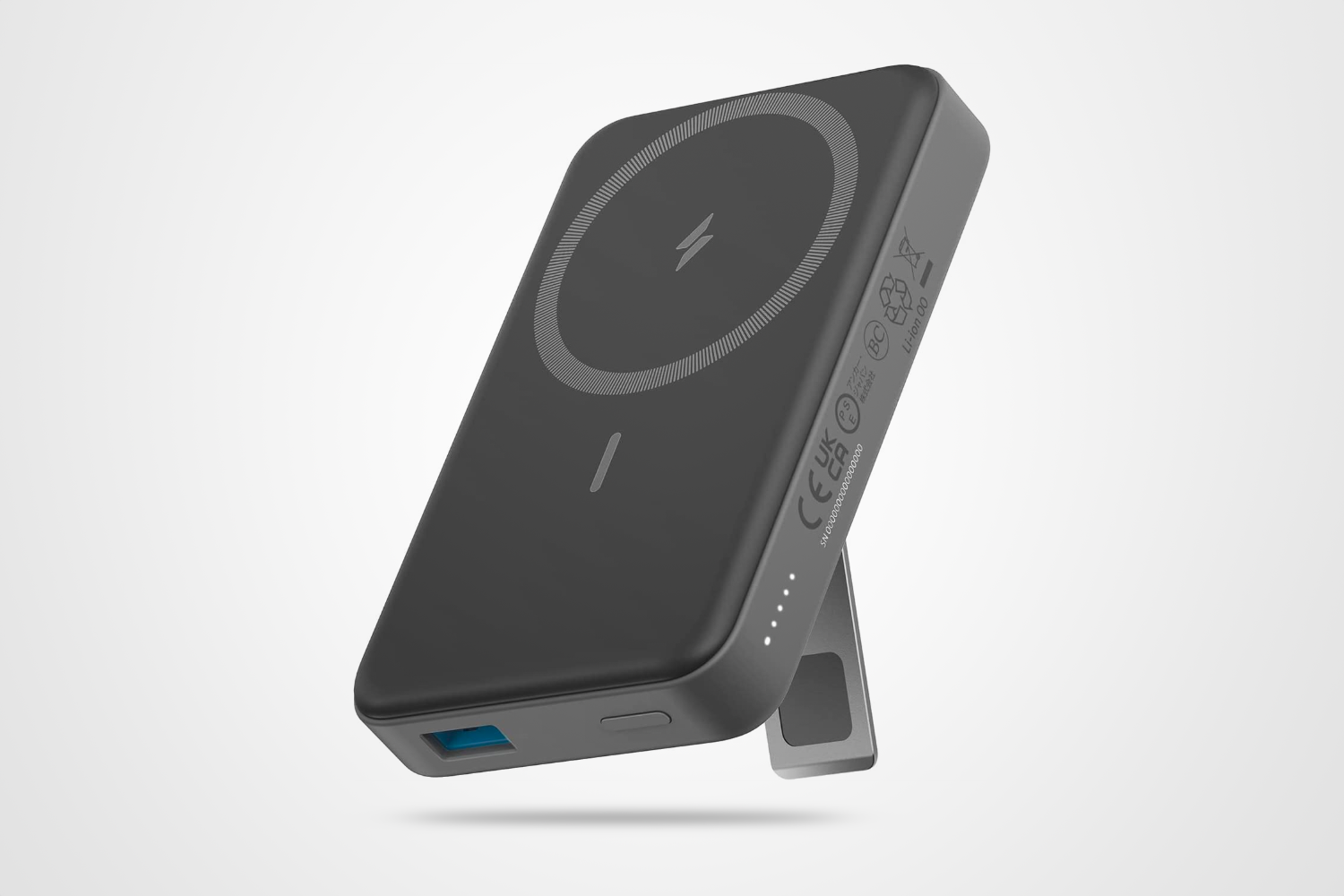 Anker 633 Magnetic Battery
Even seasoned travellers need a recharge on a long journey. Phone feeling drained? Treat it to a power nap with this handy MagSafe battery. Snapped in place for a cordless boost, its 10,000mAh capacity is sufficient to fill your iPhone up to two times over. And if you want entertainment during the down time, flip out its stand and stick your smartphone sideways for perfectly angled movies on the move.
---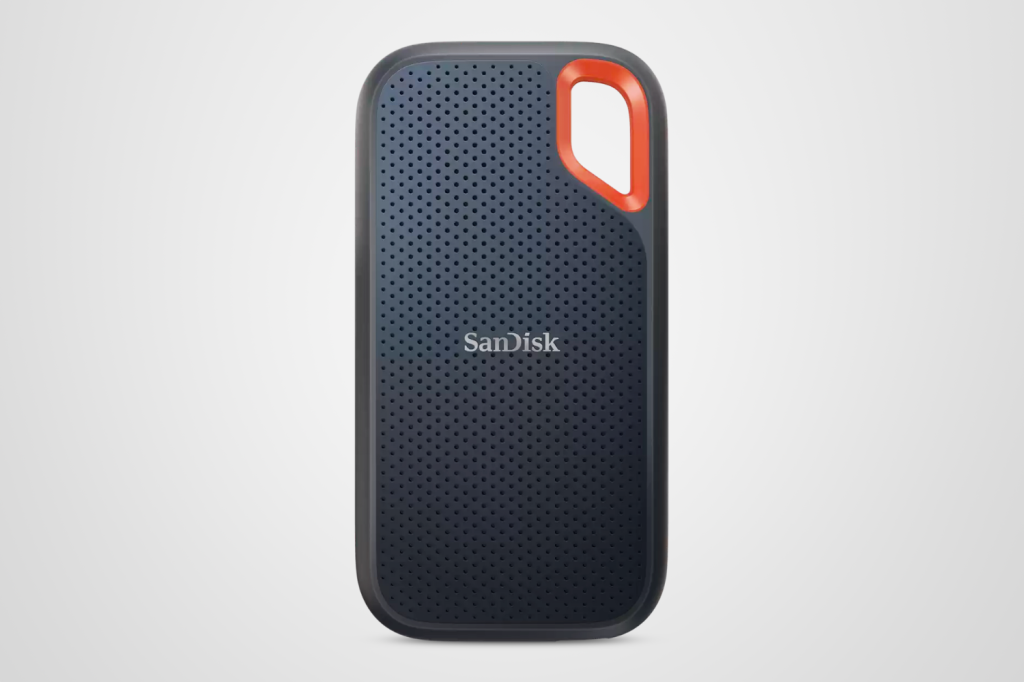 SanDisk Extreme Portable SSD V2
Delayed luggage might mean a short-term pant shortage, but lost data will cause problems for a lot longer. Don't trust a metal disc? Stick your documents on a solid state drive for safer storage while you jet-set. SanDisk's Extreme Portable V2 is resistant to water, dust and drops, so your files should survive a disaster in transit. And with write speeds of up to 1000MBps, it moves your stuff faster than any airport baggage handler.
---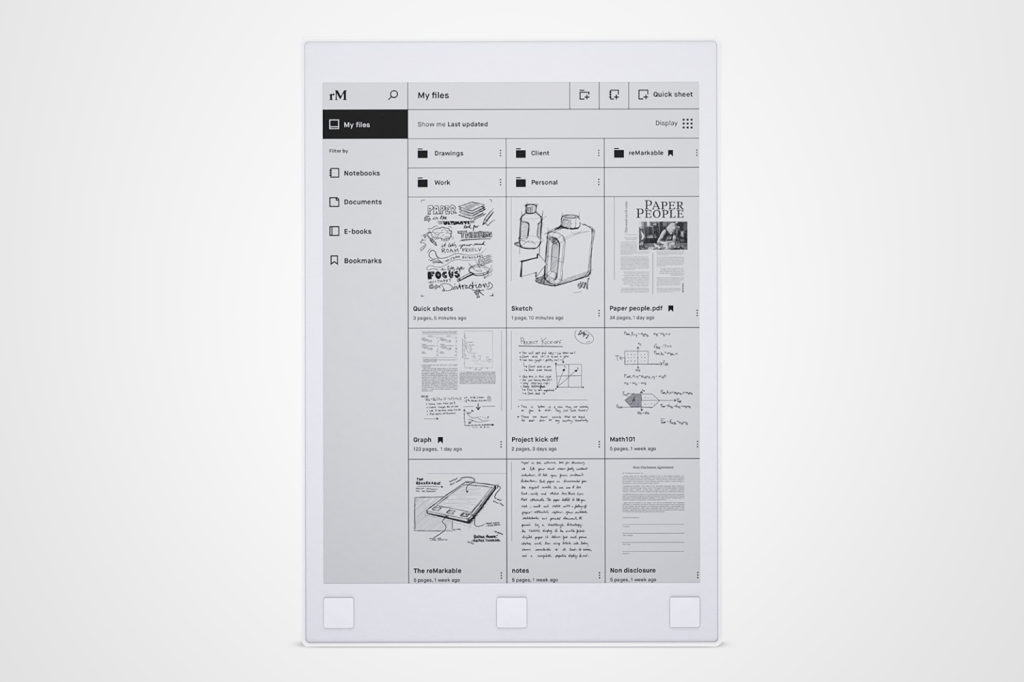 Remarkable 2
Lever-arch files aren't a good fit for tray tables. For paper-like productivity without the bulk of a binder, try this E Ink tablet. Absurdly slender and sized like an A4 sheet, its monochrome display mimics the look and feel of an actual notebook. Load PDF docs for digital doodling or select a template to organise your scribbles. When your work is done, the pressure-sensitive stylus sticks magnetically to the side.
---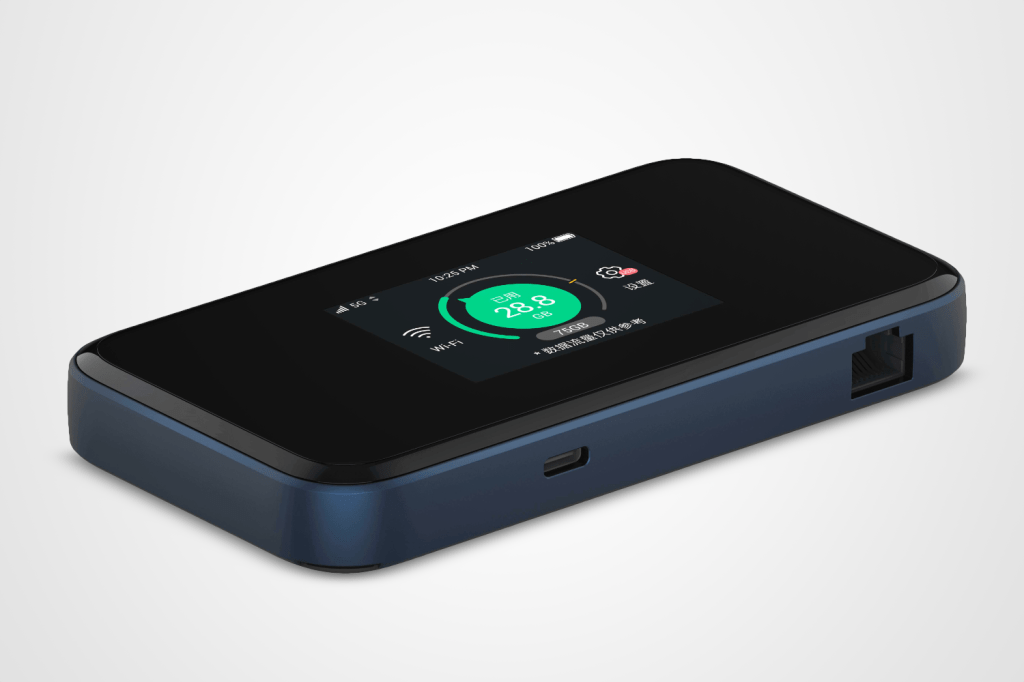 Vodafone 5G Mobile Hotspot
Buying a latte in exchange for the password is no guarantee that a café's network will be fast enough for buffer-free productivity. Want faster Wi-Fi wherever you're working? Swap your espresso expenditure for a monthly plan and Vodafone's compact hotspot will reduce your dropouts. 5G connectivity means speedy downloads, shared with up to 32 devices via Wi-Fi 6. And thanks to an 8-hour battery life, it has enough energy to last a working day – even if you need several more coffees to do the same.
---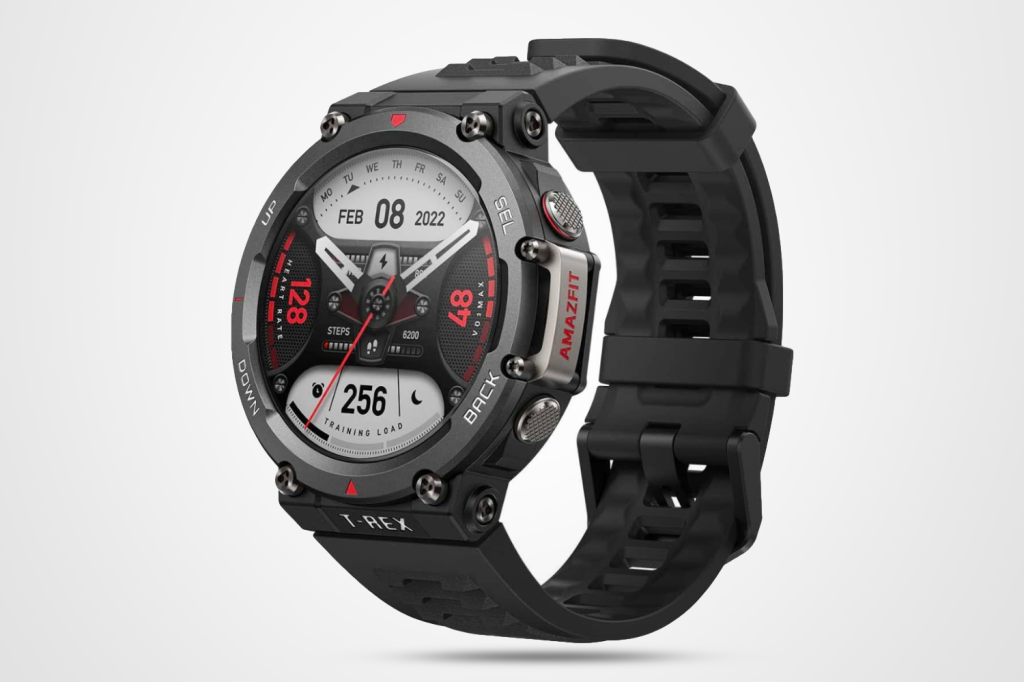 Amazfit T-Rex 2
Time waits for no-one. And unless you're a VIP, neither do planes. Don't miss your departure: equip your wrist with this rugged ticker for reliable tracking wherever you venture. Tested for toughness and shielded by a beefy bezel, the T-Rex 2 is a smartwatch for all conditions. Typical battery life should survive a three-week getaway, while an arsenal of sensors tracks your vitals as you dash for the boarding gate.