Best cheap Bluetooth speaker 2023:budget boomboxes reviewed
The best cheap Bluetooth speaker models make wireless audio more affordable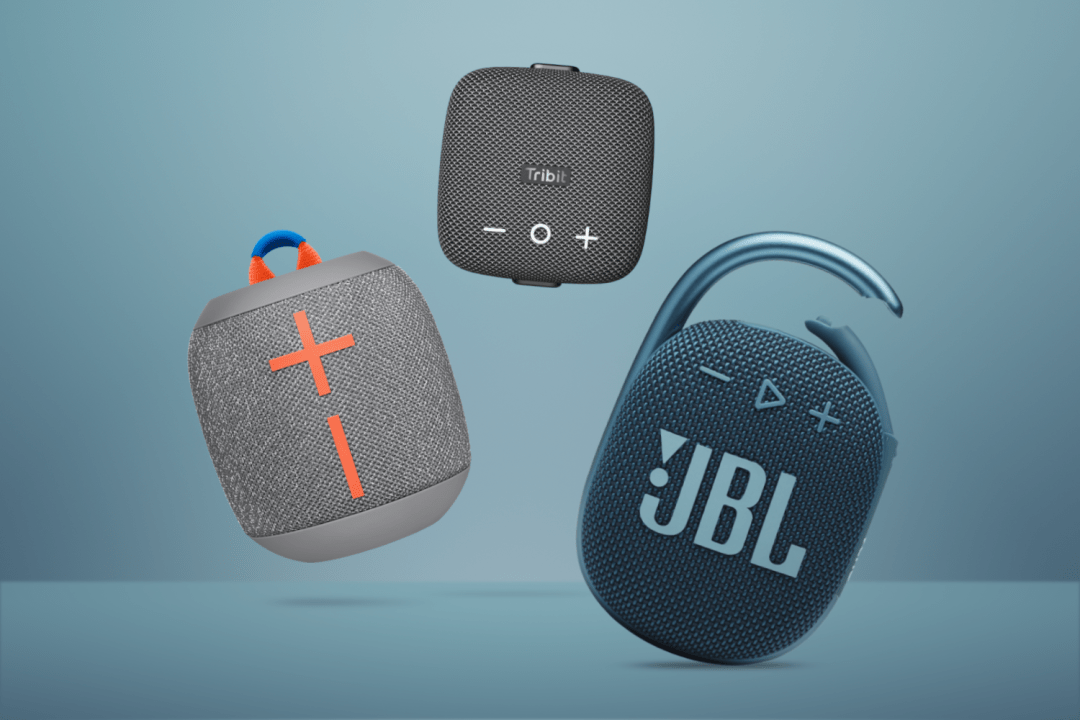 Search online for the best Bluetooth speaker and you'll find plenty of cheap Bluetooth speakers in the list. But how can you tell the bonafide bargains from the low-fi letdowns? We've rounded up a range of options that won't hurt your ears – or your wallet.
Decent beats are no longer reserved for premium speakers. Sure, the speakers below are unlikely to satisfy serious audiophiles. And a few favour portability over outright performance. But for the 99% of listeners who don't have a soundproofed music room, the best cheap Bluetooth speakers make takeaway tunes enjoyable and affordable.
From compact music-makers to punchy party-starters, every speaker featured here will set you back less than $120/£100. So you can save on the rave, and spend the change on disco snacks.
---
The best cheap Bluetooth speakers you can buy today: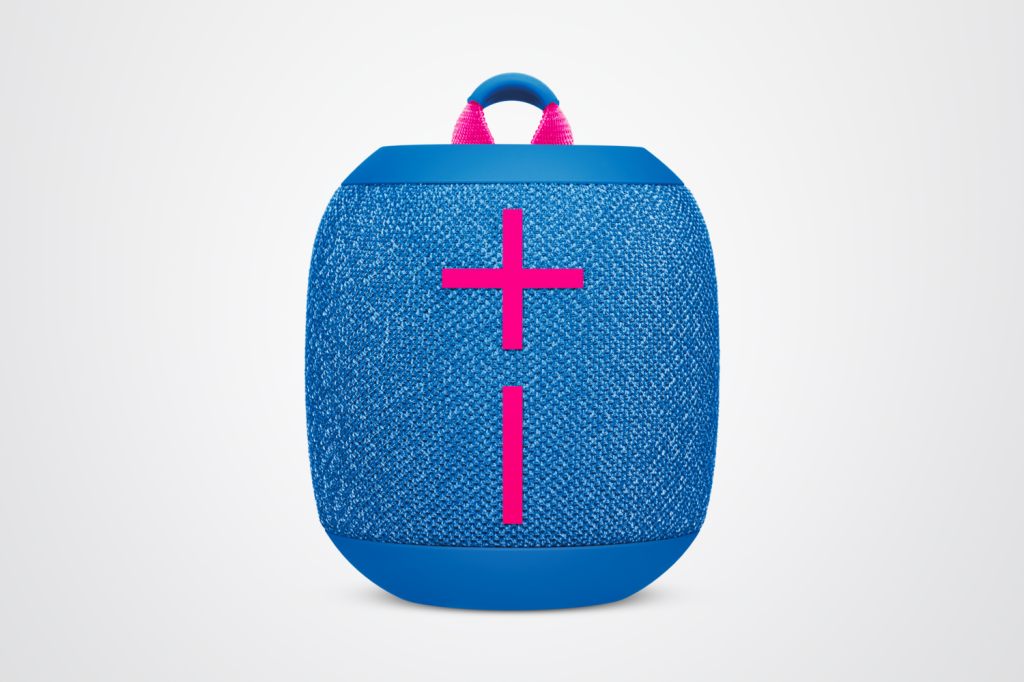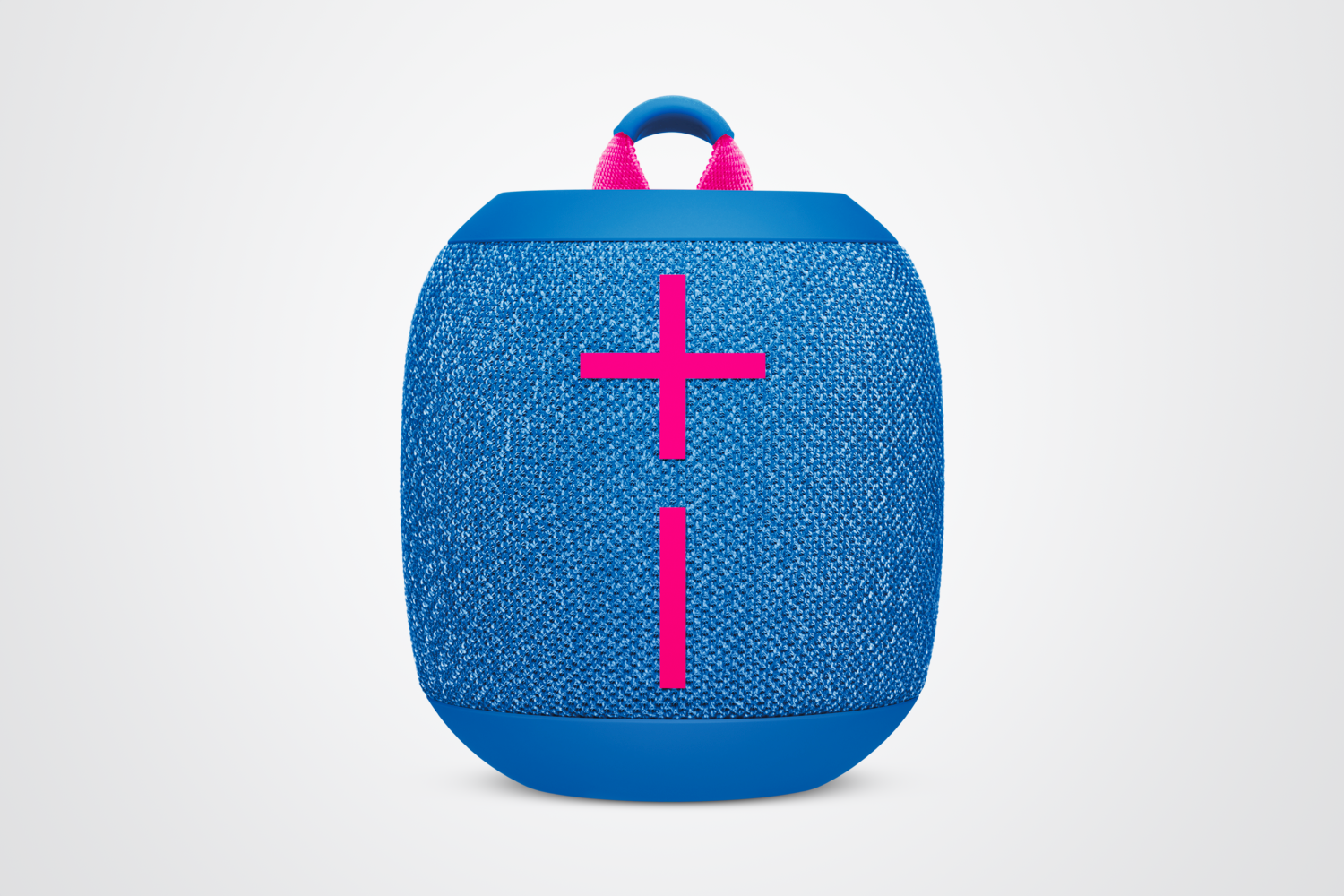 1. Ultimate Ears Wonderboom 3
Stuff Says…
A modest upgrade to one of our favourite travel speakers, the Wonderboom 3 remains refreshingly simple and sonically solid – but loses a star for sticking with Micro USB
Tech spec:
Connectivity: Bluetooth • Battery life: up to 14hrs • Waterproofing: IP67 • Weight: 420g
Identical to the Wonderbooms before it, the third edition is a familiar grapefruit clad in natty fabric. Available in four fruity flavours, its colourful jacket is still waterproof and durable. And like its predecessors, the Wonderboom 3 sports those unmissable volume buttons.
Bluetooth range has been boosted by 10m, but it's otherwise the same uncomplicated speaker with the same solid audio performance. Even after three generations, its sonic gusto impresses: performing indoors, it delivers a rich, balanced listen, with bass that belies its size.
Stereo pairing unlocks the option of added immersion, while the Outdoor Boost setting puts extra focus on the mids for better alfresco listening. Battery life is marginally longer at 14 hours, too. The one unwanted constant? An outdated Micro USB port.
---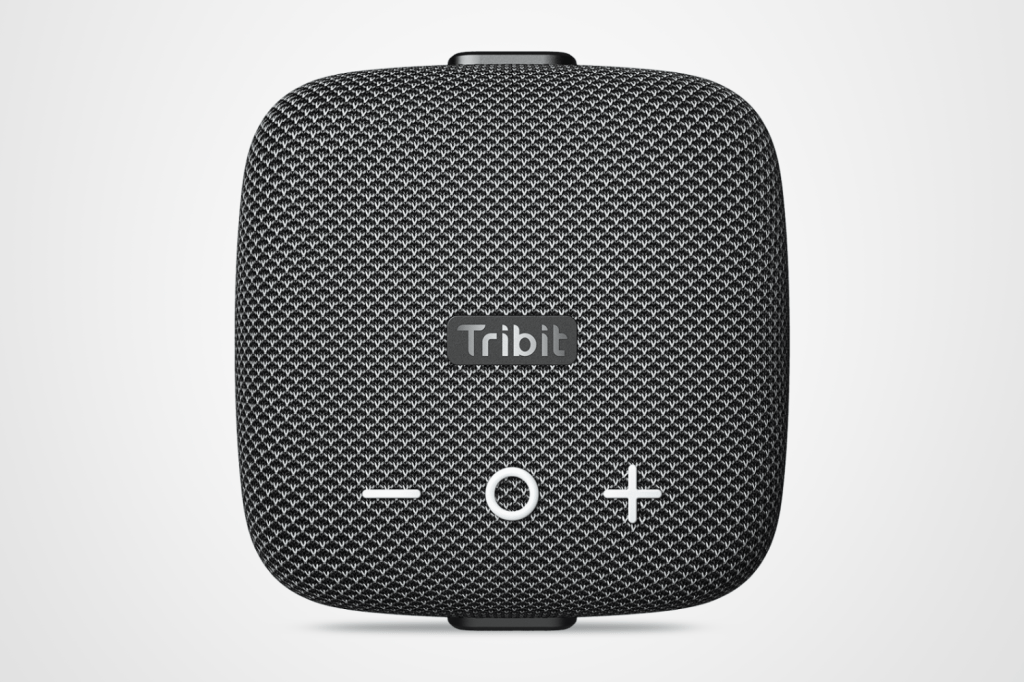 2. Tribit Stormbox Micro 2
Stuff Says…
A pocket-sized speaker at a pocket-money price, the Micro 2's performance and feature set are the last word in outright value
Tech spec:
Connectivity: Bluetooth • Battery life: up to 12hrs • Waterproofing: IP67 • Weight: 315g
Follow-up to the original Micro, Tribit's second-gen Stormbox is an even more accomplished mini speaker. Forget brand snobbery: the Micro 2 is unbeatable for form and function at the price. Marginally larger than before, it remains a dinky thing that's as satisfyingly solid as its predecessor – complete with rugged IP67 rating.
If sound output from the first generation defied its dimensions, that's only more true this time: with an additional Watt at its disposal, the pocket-sized Micro 2 sounds far larger than you'd believe, producing a crisp and energetic listen.
And there's more: the battery's been extended to 12 hours and can now be used to boost other devices via the USB-C port. Plus you can connect a pair of Micro 2 speakers in stereo. All of which make it a fantastic cheap Bluetooth speaker.
---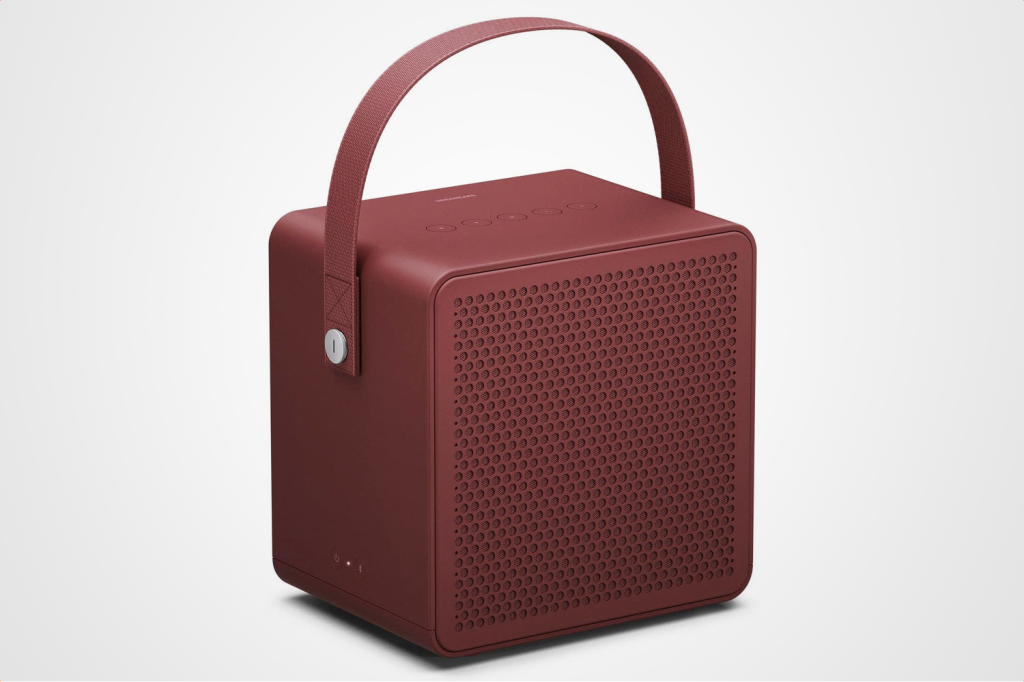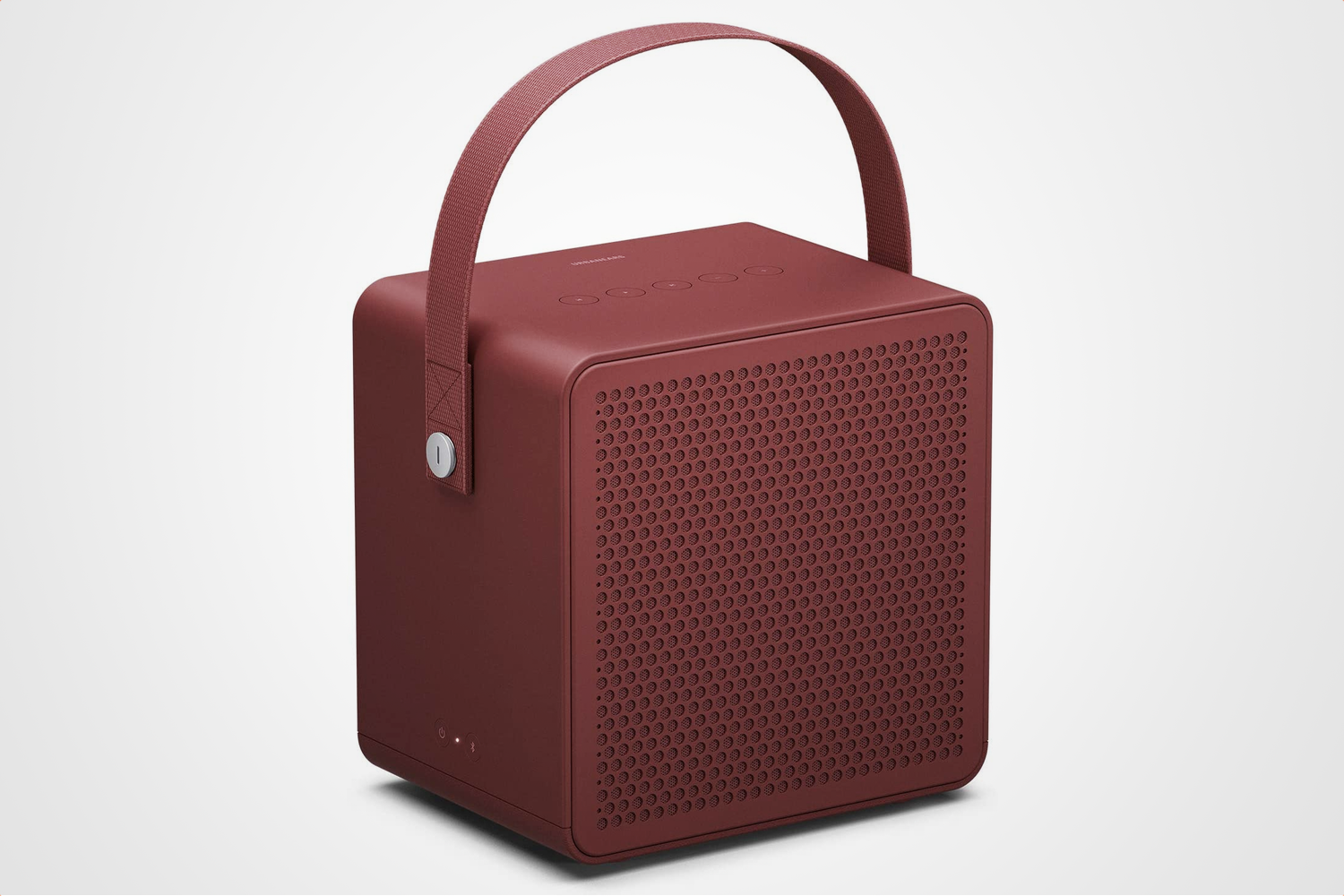 3. Urbanears Ralis
Stuff Says…
A stylish soundbox with solid battery life, spacious sound and super performance when you crank it up
Tech spec:
Connectivity: Bluetooth, 3.5mm • Battery life: up to 20hrs • Waterproofing: IPX2 • Weight: 2.8kg
Released in 2019, you can still find this natty noisebox online. And there's every chance you'll want to: an attractive slice of Swedish minimalism, the Ralis looks right at home in the most stylish of pads.
That Scandi simplicity continues with the feature set: Bluetooth and 3.5mm connectivity keeps things easy, with a reliable 20-hour battery that can also boost other devices via USB. An IPX2 rating means it won't melt in the rain, although this isn't a speaker you'll want to leave outside.
Two identical drivers are arranged inside to create a Blumlein pair. The result is a spacious soundstage which results in an extremely enjoyable listen. It truly comes alive when you boost the volume, with a rich tone supported by vibrant bass.
---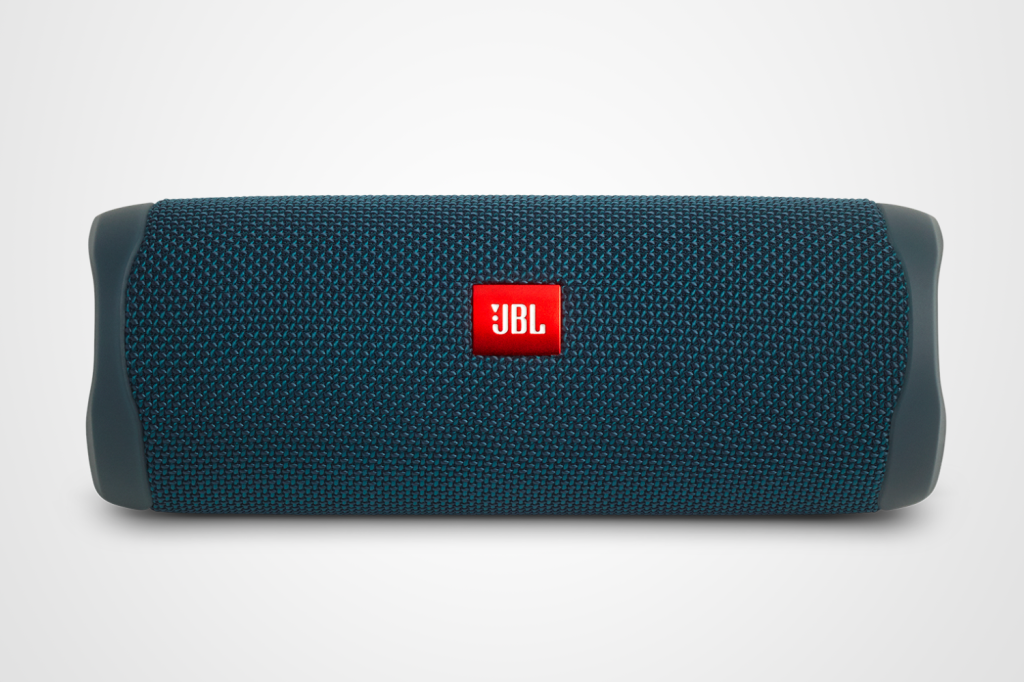 4. JBL Flip 5
Stuff Says…
Neat, compact and durable, the straightforward Flip 5 delivers remarkably dynamic audio at a temptingly accessible price
Tech spec:
Connectivity: Bluetooth • Battery life: up to 12hrs • Waterproofing: IPX7 • Weight: 540g
Before the Flip 6 came the Flip 5. And at its new, lower price, JBL's familiar cylinder is one of the best cheap Bluetooth speaker models you can buy. Rubber ends, a fabric wrap and passive radiators stay true to the established Flip formula – as do its portable proportions and entertaining sound output.
Bass is weighty without overwhelming, giving playback a punchy energy, yet still leaving space for impressive detail and texture across the range. Which is only more impressive when you consider its cost and relatively compact dimensions.
With no 3.5mm input and no built-in mics, the feature set favours simplicity. That said, you still get PartyBoost support for stereo pairing, plus a partner app for limited sonic adjustments – all in tidy packaging that's IPX7 waterproof.
---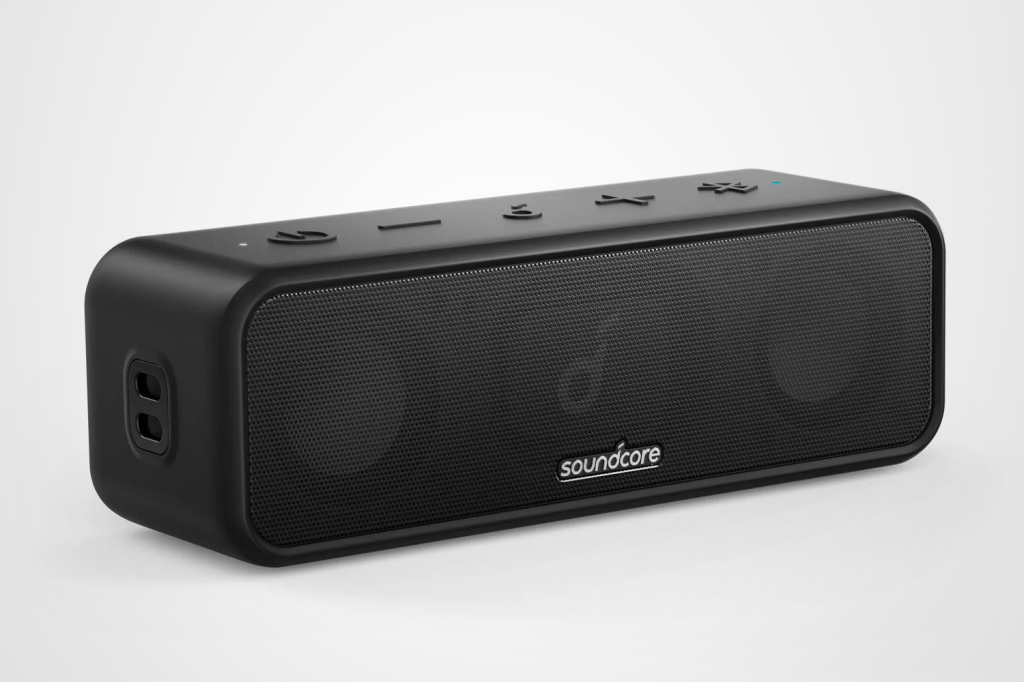 5. Anker Soundcore 3
Stuff Says…
Bold and big on battery, the Soundcore 3 is a lesson in delivering Bluetooth bang for buck
Tech spec:
Connectivity: Bluetooth • Battery life: up to 24hrs • Waterproofing: IPX7 • Weight: 372g
Anker made its name with affordable gear that punches well above its weight – and the Soundcore 3 is no exception. A bargain Bluetooth speaker with a forgettable design, the rubberised slab makes up for its functional form with a generous feature set.
24-hour battery life is unrivalled at this price point, while IPX7 waterproofing ensures its durability. At 372g, the Soundcore 3 is light enough for toting, too.
Raised buttons on top make for easy inputs, while the Soundcore app unlocks the option to tweak EQ settings to your taste. There's also BassUp tech on-board to give the low end some extra oomph. Expect a big, warm sound with impressive depth and clarity for the price, even if complex tracks can lead to some confusion.
---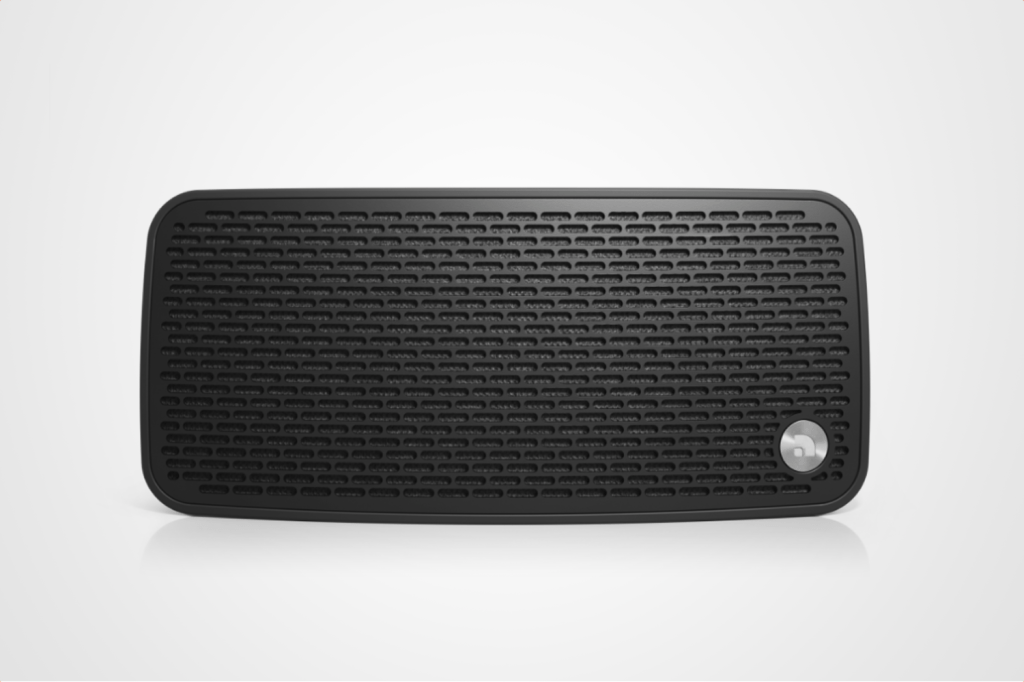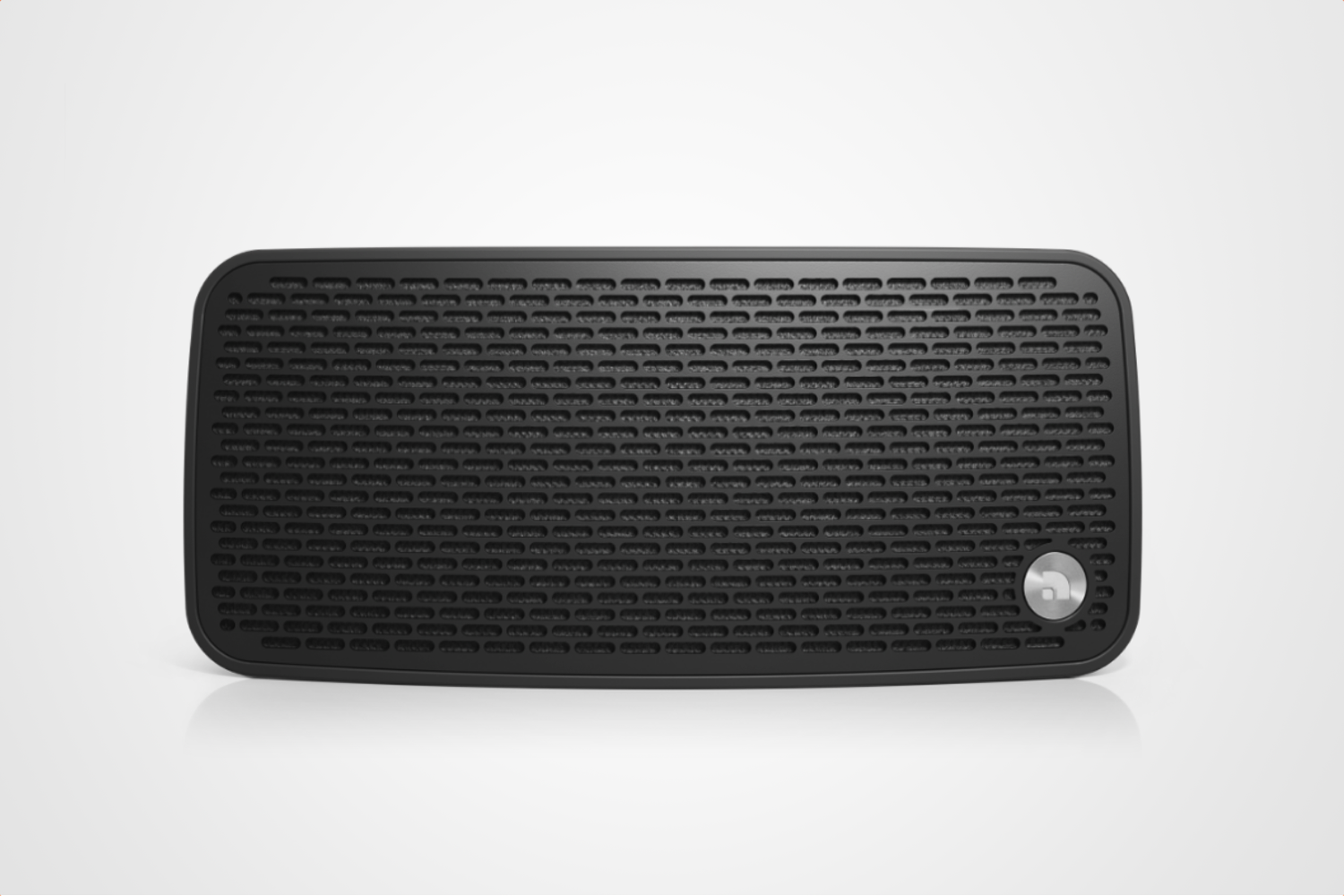 6. Audio Pro P5
Stuff Says…
A simple, ultra-portable speaker that's meatier than its slender frame suggests
Tech spec:
Connectivity: Bluetooth, 3.5mm • Battery life: up to 18hrs • Waterproofing: IPX4 • Weight: 720g
A curved slice of muted understatement, the Audio Pro P5 lets its sonic performance do the talking. Despite its lean proportions, the P5 packs a 1in tweeter, 3.2in woofer and 35W amp. Forward and authoritative, it thrusts the full weight of its output towards the listener.
And while it lacks the separation of 360-degree contemporaries, it still delivers a broader soundstage than you'd expect from such a slender frame. There's a sense of cohesion to its performance, with a bass punch that ensures an energetic listen. Things do get a bit shouty at higher volumes, so it's best to stick to 75% for the dynamic sweet spot.
Battery life is likewise decent at 18 hours, while the rain-resistant shell means it can withstand a shower.
---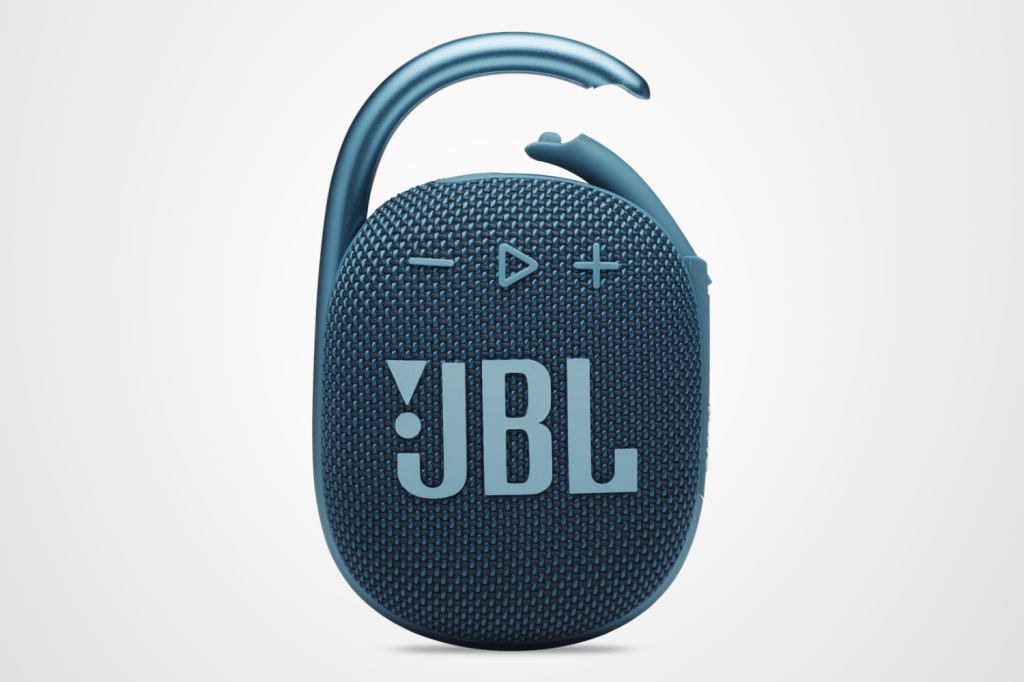 7. JBL Clip 4
Stuff Says…
Perfectly portable and supremely convenient, JBL's clip-on speaker also has the sonic chops to make it a contender for your cash
Tech spec:
Connectivity: Bluetooth • Battery life: up to 10hrs • Waterproofing: IP67 • Weight: 239g
No prizes for guessing the meaning behind its moniker. But there's more to this travel-friendly JBL speaker than an integrated carabiner clip. Supremely portable and built to last, the durable Clip 4 has bolder branding, a wider buckle and slightly larger lozenge body than before.
Among the most convenient cheap Bluetooth speakers you can buy, rubber strips on the rear help it sit steady when not hooked onto your backpack. However you position it, the Clip 4 sounds richer than it has any right to. Its 40mm driver isn't without volume and clarity limitations, but within its boundaries, the sound is impressively clear, full and balanced.
And while the 10-hour battery life is average, its IP67 water-resistance makes the Clip 4 ideal for shower soundtracks.
Looking for more premium options? For effortless multi-room audio check out Stuff's guide to the best wireless speakers.