Samsung's new monitor lineup includes mind-blowing curved gaming displays, an Apple Studio Display rival, and more
Your eyes are in for a (presumably very expensive) treat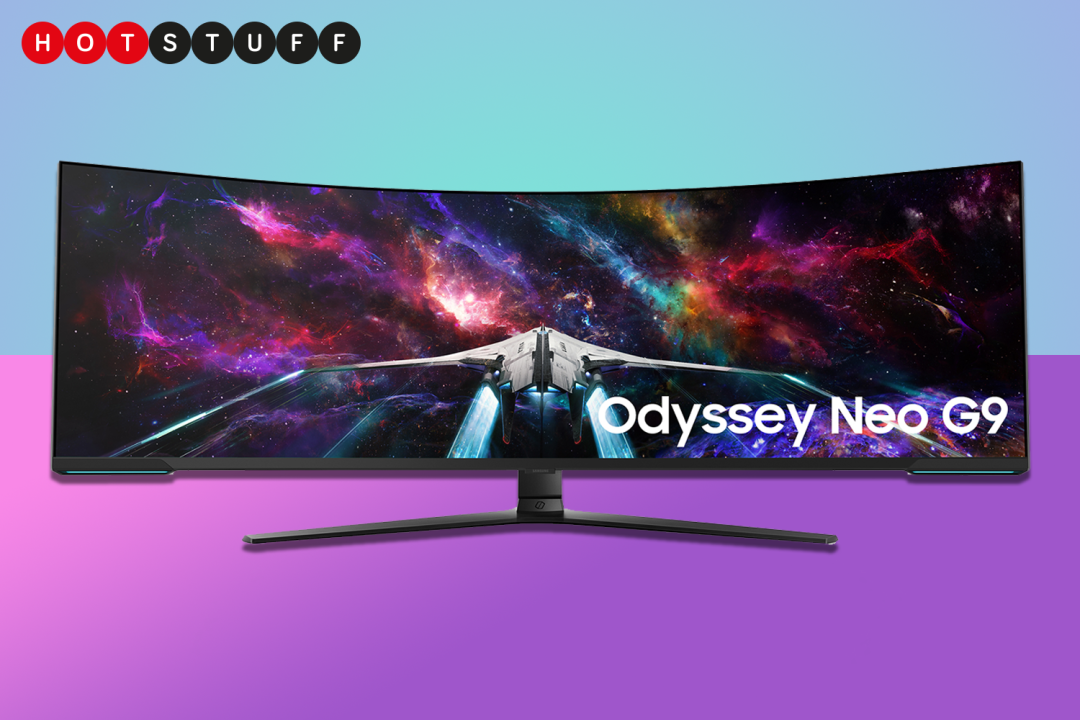 If a new PC monitor is high on your 2023 tech wish list, then you're in luck — Samsung has just revealed a plethora of new displays at CES, with each one designed to provide the ultimate gaming and creativity experience for those with pockets deep enough to snap them up.
One of the headline-grabbing screens is the new Odyssey Neo G9 (pictured above), which Samsung describes as the world's first dual UHD gaming monitor. It arrives with a ridiculous 7680 x 2160 resolution, spread across a gargantuan, curved 57in mini LED screen, with a 32:9 ultra-wide aspect ratio for the ultimate in multitasking and immersion.
With a matte display to reduce reflections, HDR 1000 for accurate shadow and bright scenes, and a blistering 240Hz refresh rate, it's automatically in the running for one of the best gaming monitors in the world — especially as it's the world's first one to feature DisplayPort 2.1 for even faster data transfer and lossless compression. Phew.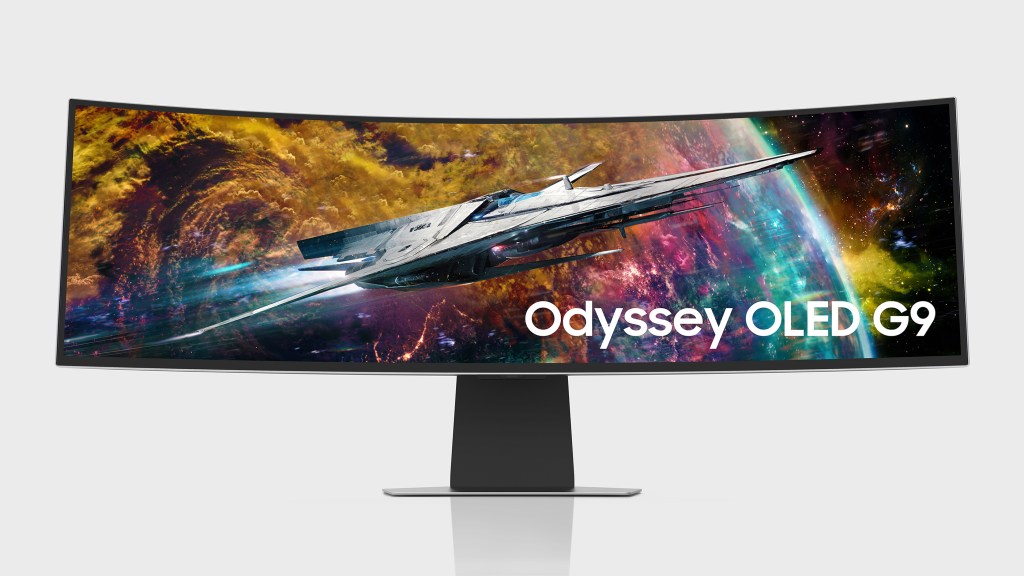 If that's a little too much monitor for you, then you can always opt for the slightly smaller (yet still desk-dominating) 49in Odyssey OLED G9. With a curved screen and matching 240Hz refresh rate, it too, promises to ensnare your senses when you're blasting away at virtual bad guys, with the added bonus of all the visual deliciousness that only quantum dot OLED tech provides. From rich, true blacks, to vibrant colours and a superb contrast ratio, it's a tempting (and presumably, very expensive) choice for gamers looking for an OLED fix. 
The fact that it's got a near-imperceptible 0.1ms response time and built-in apps like Netflix, YouTube and Prime Video courtesy of Samsung's Smart Hub, makes it even more flexible too — especially as you can game PC and console-free courtesy of Samsung's Gaming Hub streaming platform. With that said, anyone not hooking a beastly gaming rig up to it will be massively losing out on its full potential, so we'd recommend feeding it with something like the insanely powerful Nvidia 4090 GPU for the best brain-melting performance.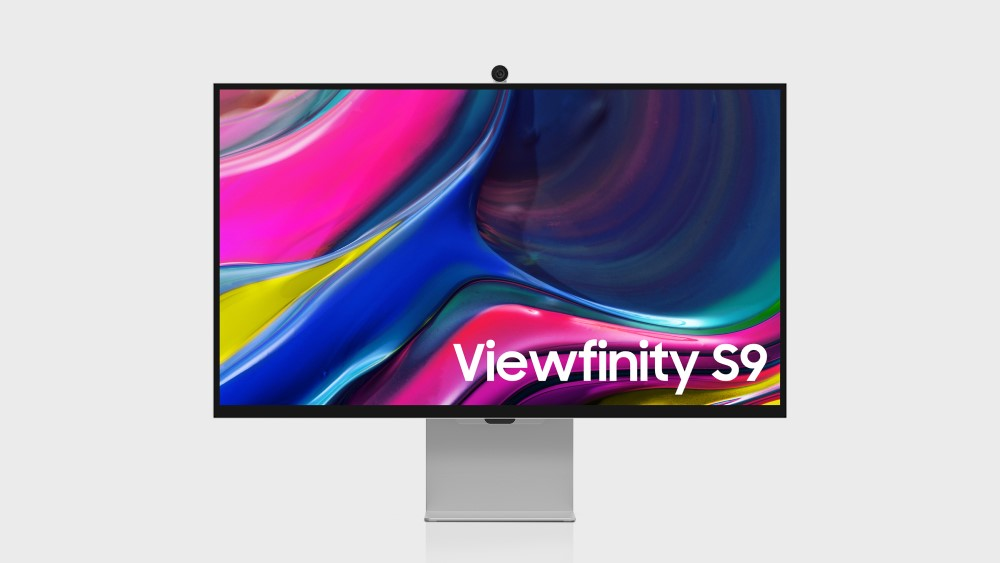 Elsewhere, Samsung is bringing the fight directly to Apple's Studio Display with its newViewFinity S9 — a 27in, 5K display that features a 99% DCI-P3 colour gamut for crisp, accurate colours. With a matte display and built-in calibration tools, Samsung is clearly looking to win over creators, with the bonus of a 4K SllimFit camera (that can work natively through Smart Hub apps like Google Meet) thrown in for good measure.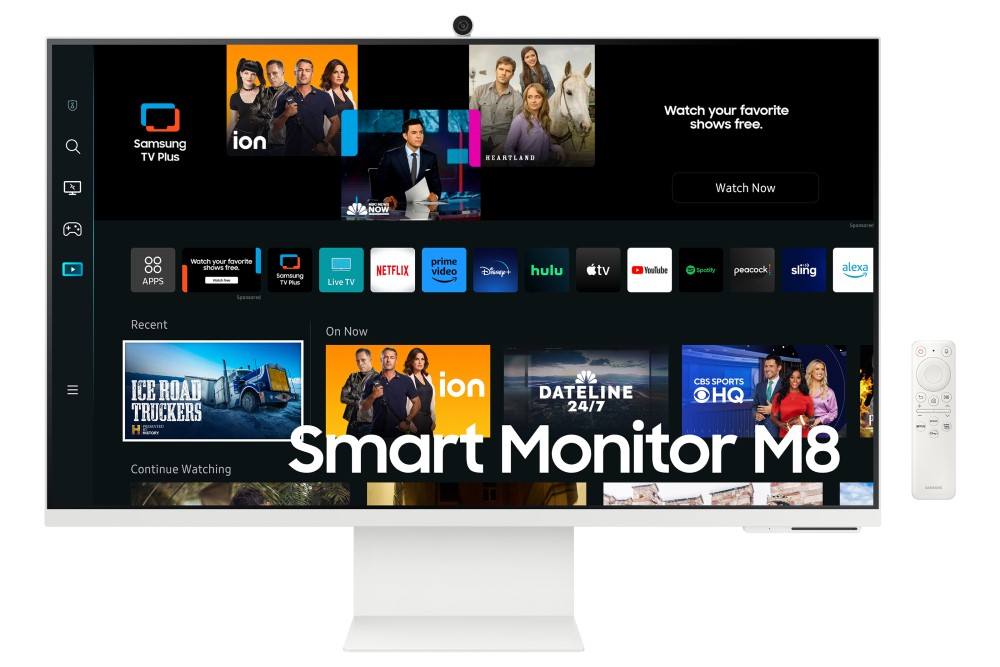 Lastly, there's also a new 27in version of the Smart Monitor M8, which comes in four unique colour options including blue, green, pink and white. Unlike its larger brother, the newer screen can now rotate 90 degrees, making it an ideal vertical video consumption device wo help while away those hours with never-ending Reels. The integrated camera has also been upgraded to a 2K resolution, for crisper video calls.
There's no official word on a price or release date for any of the newly unveiled screens, but we expect more info in the near future, so stay tuned.