Even the swishest of kitchens can go smart with Samsung's latest Bespoke Home line-up
Bespoke with brains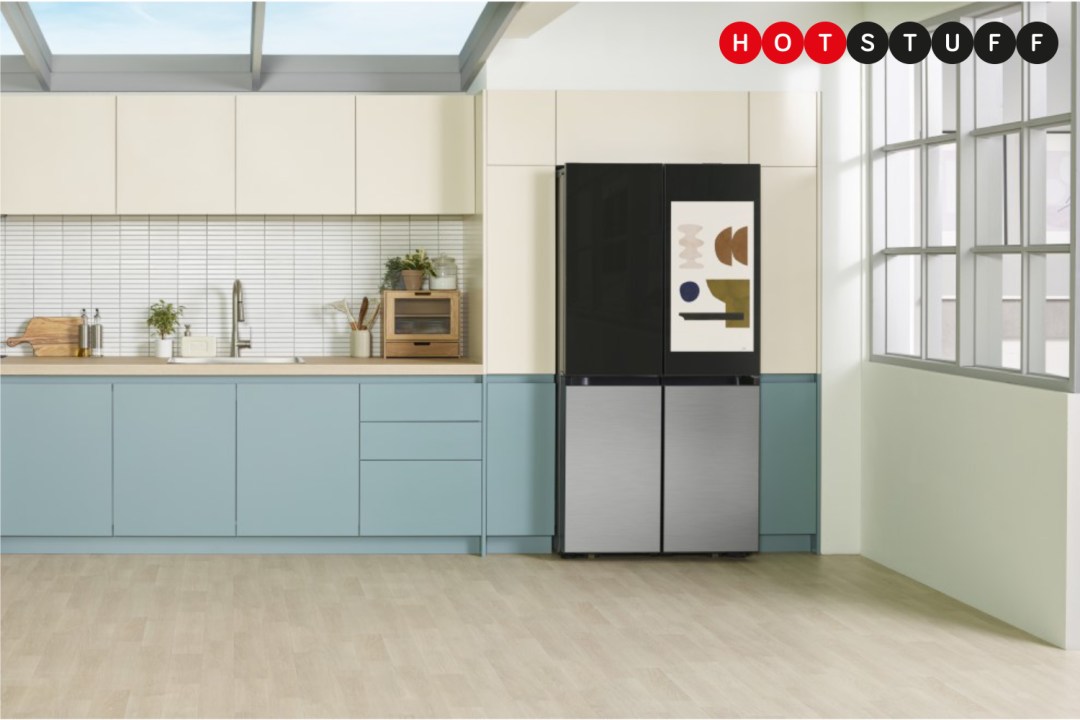 Samsung's Bespoke Home range lets you customise kitchen appliances to match your own taste and style. And now you can smarten up even the swishest of kitchens with the brand's smart fridges joining the latest line-up.
First to join the range is the Bespoke 4-Door Flex Refrigerator with Family Hub+. It is, as the name suggests, a mammoth four-door fridge with plenty of room to stash groceries away. And on the front, you'll find a huge 32-inch bezelless Full-HD display, almost twice as large as previous models.
The new Family Hub software offers a larger dashboard to control SmartThings connected devices. You can also watch 190 free telly channels with Samsung TV Plus, or opt to sync your Google Photos for a digital picture frame (remember those?) on your cold box. This screen is so large, you'll even find a new Picture-in-Picture mode for multitasking. This smart, chilly behemoth is set to launch in the US and Korea in the first half of 2023, following its CES debut. The new Bespoke Home fridge will then make its way to everywhere else by the end of the year.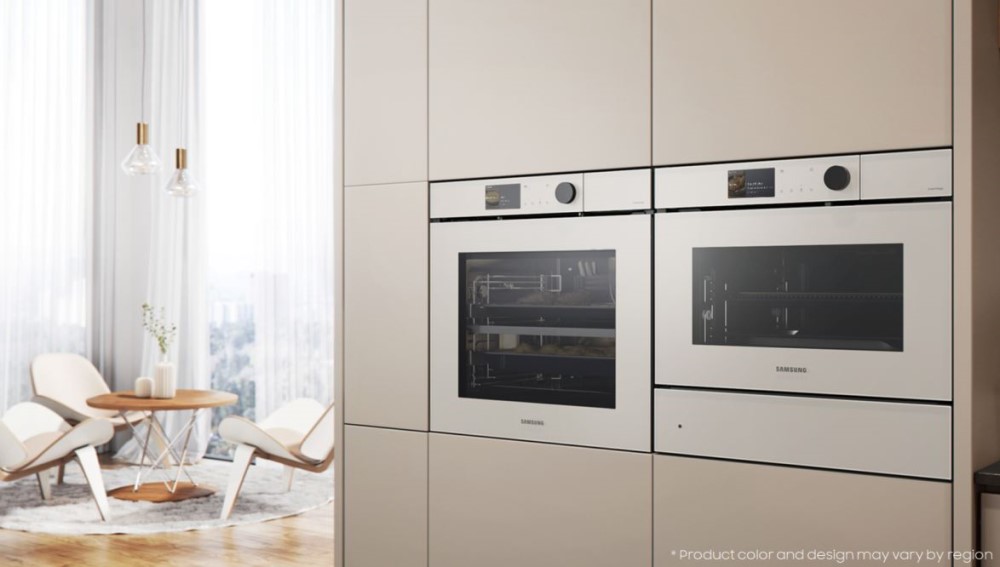 Also joining the Bespoke Home line-up is the Bespoke AI Oven. The AI Pro Cooking feature will adjust cooking settings while it monitors food. If it recognises meals (up to 80 dishes), the oven will even suggest recommended temperatures and cooking times. Plus, it can detect if food is starting to burn using an internal camera – and, of course, send a notification to your phone.
Topping off the smart features is integration with SmartThings and Samsung Health. This oven will be able to evaluate your workouts and recommend meals based on that. Pretty hot, right? Of course, it's got some pretty premium "normal" oven features, such as a push-to-open door. The Bespoke AI Oven is currently available in Europe, and will head to the US later this year after its CES debut.