LG launches a transparent fridge, and an oven with built-in cameras
Oh, and a washer and dryer with 7in touch panels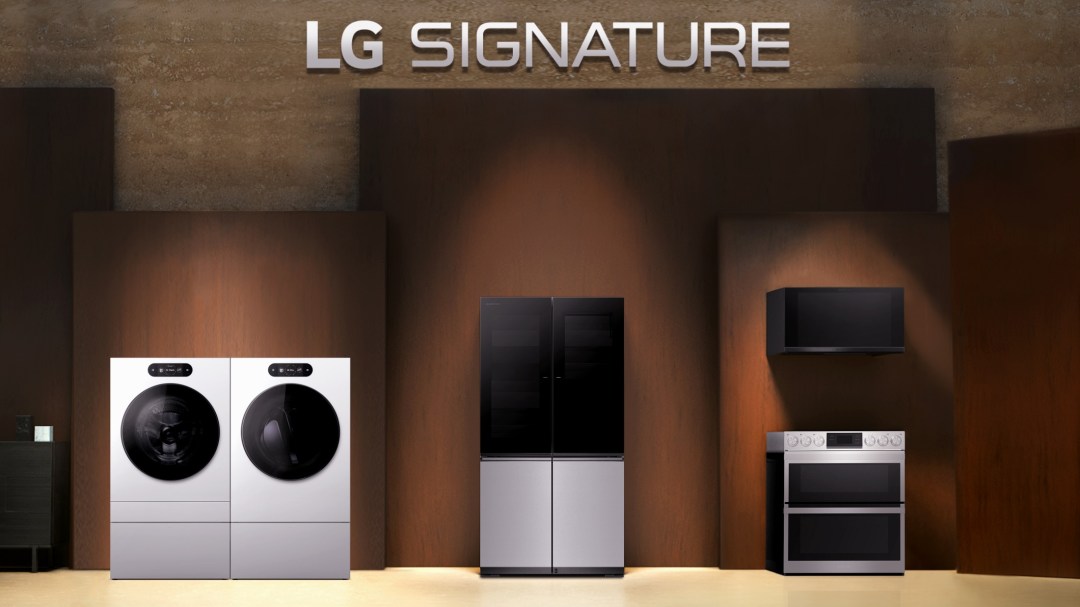 LG has graced CES 2023 with all manner of shiny new household appliances designed to smarten up your life with potentially handy tech.
The first of these is the company's new (and convolutedly named) Signature 4-Door French-Door refrigerator. Cavernous size aside, its party trick is a Dual InstaView feature, which sees each door become transparent when knocked upon so that you can save precious seconds viewing its contents without exerting yourself by pulling the handles — you know, like some kind of basic tech-less heathen. Similar tech can also be found in the strangely-named Over-the-Range Microwave Oven, letting you appreciate the full rotating glory of your reheated pie without having to strain your peepers too hard.
Elsewhere, there's the double Oven Slide-in Range (seriously, who's naming this stuff), whose standout features consist of built-in cameras, and automatic time and temperature-setting smarts for those times when you're feeling particularly lazy. Oh, and if that wasn't enough tech for your future spaceship-like kitchen, there's also a handsome (and massive) washer and dryer pair, each of which features a 7in LCD touch panel for the ultimate control indulgence.
Those are pretty much the only details LG has released at this time (aka, no price or release date), though we're sure our frontline CES-goers will be getting up close and personal with the whole lot (and more) during their jetlagged, tech-rammed week in Vegas. With OLED TVs, air con units, air purifiers, a wine cellar and more all present and accounted for at LG's stand, there'll be plenty of shiny buttons to press and doors to open. Or not, as the case may be.