MSI's beastly Titan GT laptop is rammed with power, with a bright, super-fast 4K screen to match
Nvidia's RTX 4090 laptop GPU and a 13th Gen Intel Core i9 processor? RIP your wallet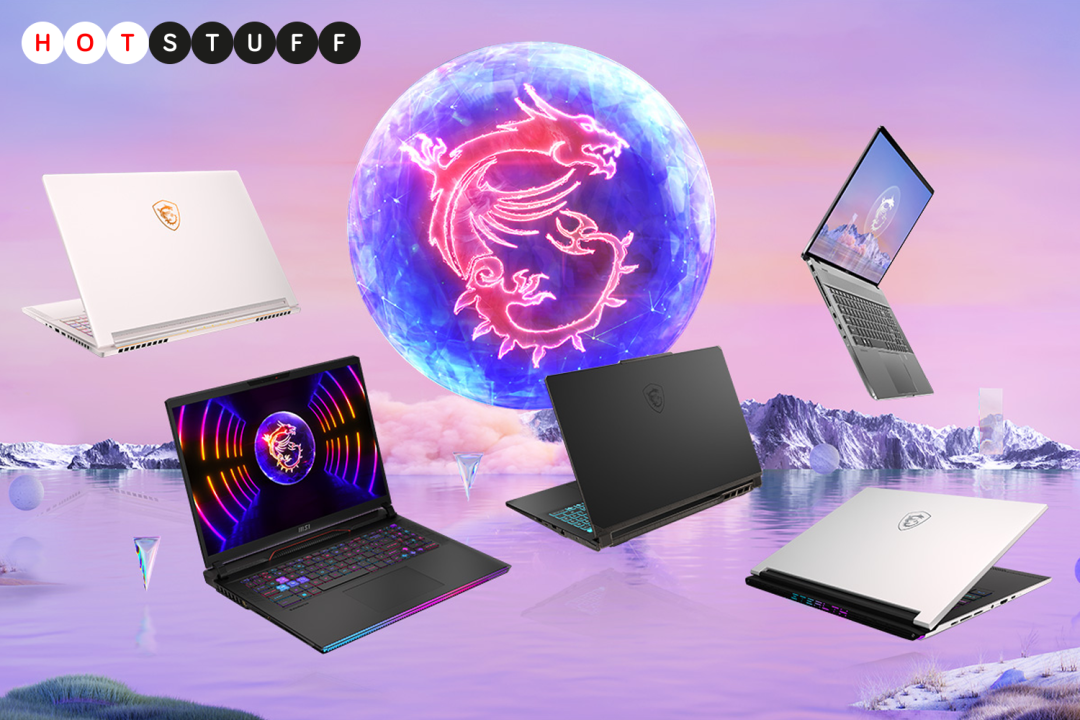 MSI has launched approximately 150 new laptops at CES 2023 (well, not quite), so rather than deep dive into all of them and lobotomise you with pages of specs, we'll focus on a couple of the heavy hitters and breeze through the rest, if that's okay with you.
One of the standout notebooks — the new MSI Titan GT — brings the spec fight straight to the new Alienware gaming laptops, thanks to the top-end model's blistering Nvidia RTX 4090 mobile graphics card and Intel's 13th Gen i9 processor. Fresh off their respective factory floors, that CPU/GPU combo is, simply put, as powerful as things can currently get in the notebook form factor, resulting in a bona fide desktop replacement that, while not exactly ultraportable, is still much more manageable than shifting a massive gaming rig around.
All that power will be driven to a gorgeous world-first 17.3in 4K/144Hz Mini LED display, with a whopping 1000 nits of peak brightness and 1000 local dimming zones at its disposal. That, coupled with up to 128GB of DDR5 RAM, super-fast SSD storage, and a Cherry mechanical keyboard, makes for an impressive 3.3kg laptop that's likely even more expensive that the already-high price tag you've got in mind.
If you fancy the same raw power paired with an even faster screen for ultra-competitive frame rates, then there's also the MSI Raider GE series, with a 17in QHD+ screen featuring a super-slick 240Hz refresh rate. It's also upped things in the audio department too, with a six-speaker Dynaudio-powered setup consisting of two speakers and four subs.
Elsewhere, there's the Stealth series, which takes advantage of a magnesium-aluminium alloy body to deliver a delightfully thin, lightweight, and strong chassis for users who prize portability as well as power. With improved cooling architecture, they should run quieter and less hot too, living up to their Stealth moniker.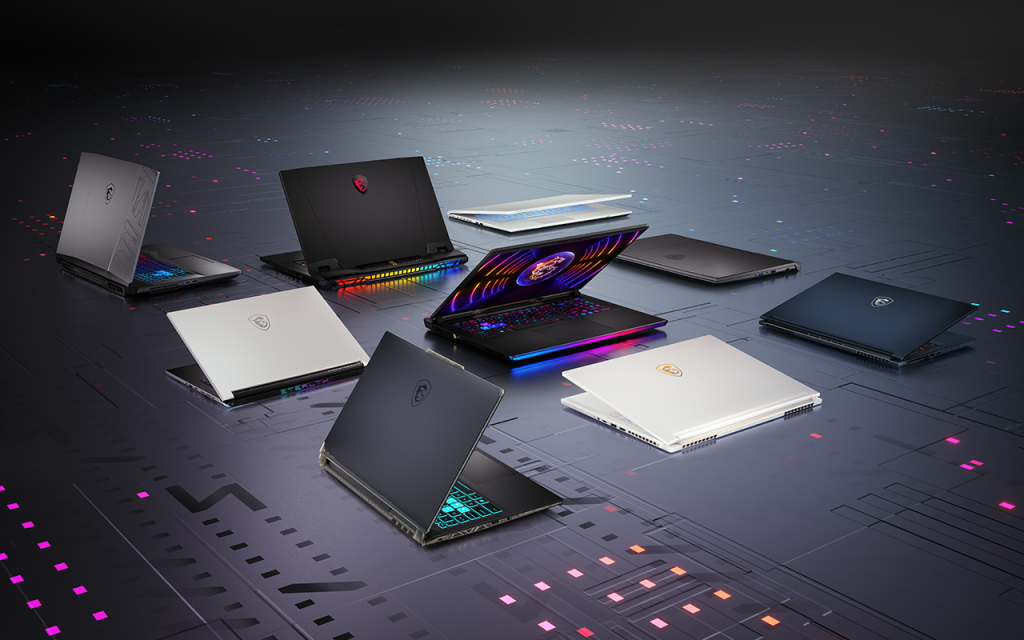 MSI's Katana, Sword and Pulse series have also been refreshed, with numerous improvements across the board, including the same MUX switch to flick between integrated and discrete graphics that you'll find on the more premium models — ideal for saving battery when you're not gaming.
Lastly, MSI's Creator series has also been revamped, powered by Nvidia and Intel's latest and greatest, making them some of the most powerful creator-focused notebooks that money can buy.
You'll also find updates to the brand's Modern and Prestige Series, but at this point, you're welcome to check out their official press releases, because that's far too many laptops in one launch, even for our liking. And as is traditional at this point, there's no pricing or launch date information for any of the aforementioned models as of yet.