A massive 77in OLED, an 8K ultra-short throw projector, and its smartest TVs yet: Samsung has been busy
New TVs, Samsung, and Vegas. Name a more iconic trio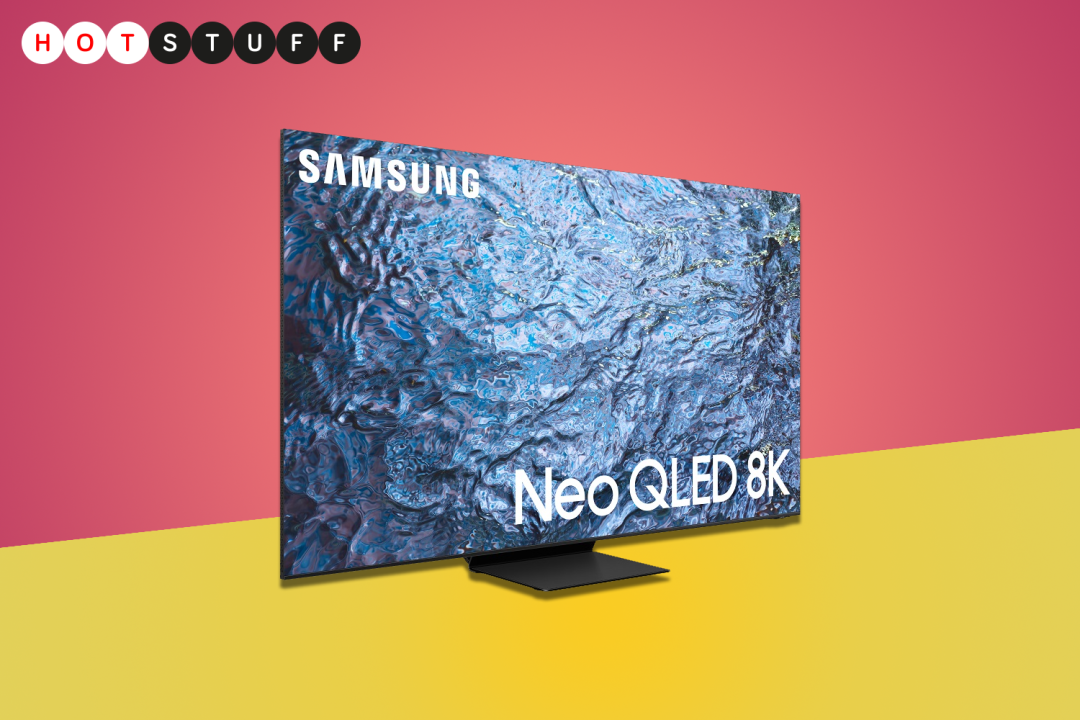 Fresh on the heels of its insane gaming and PC monitor announcements (not to mention, its new folding screen concept), Samsung has once again graced the CES 2023 newsroom with its presence by dropping all the info on its 2023 range of TVs.
There's a fair bit to cover, so we'll dive straight into the new 8K and 4K Neo QLED range (pictured above), which has been imbued with plenty of clever tricks under the hood to deliver the company's best picture quality to date. There's an impressive-sounding advanced Neural Quantum Processor for starters, which bolsters the Quantum Mini LED-lit range with 14-bit processing and AI upscaling, unlocking features like Shape Adaptive Light Control and Real Depth Enhancer Pro. Looking beyond all the buzzwords, this means that Samsung promises an even crisper, clearer, more life-like picture.
Beyond that, there's also a new Auto HDR Remastering feature which uses AI deep learning tech to analyse and apply real-time HDR effects on regular SDR content. It works on a scene-by-scene basis, promising to transform SDR content by making it brighter and punchier for improved immersion. We'll definitely want to take it for a spin ourselves to see if it delivers on Samsung's claims, but colour us tentatively excited for the time being.
Elsewhere, you'll also find a built-in SmartThings Zigbee and Matter Thread One-Chip Module, which means that you can control your smart home empire (including non-Samsung tech) directly from your TV without the need for an external dongle.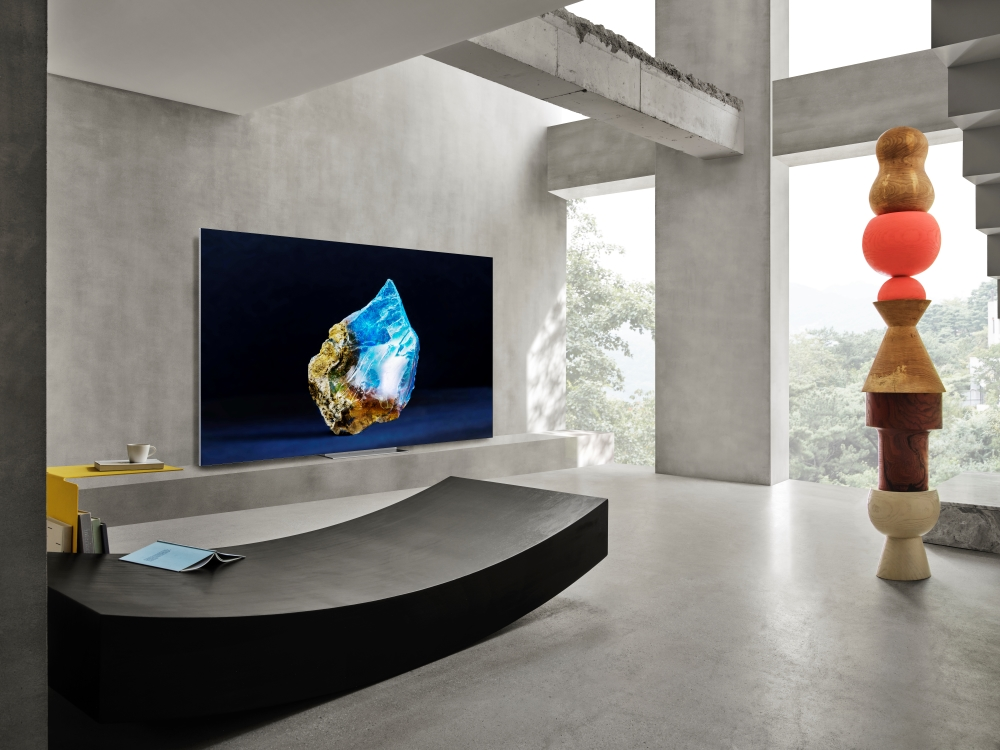 Fans of ginormous displays will also be pleased to hear that the 2023 Micro LED lineup has also had a model refresh, letting users connect modules together seamlessly to create bespoke-sized, wall-filling screens, if their pockets are deep enough. And on that note, the 2023 OLED roster also now has an ultra-large 77in model available, joining the 55in and 65in options. They've also been bolstered with the same Quantum dot tech used in the New QLED range, along with the Neural Quantum Processors. The end result should combine the rich colours and deep blacks of OLED, with even more accurate colours and an overall brighter viewing experience.
The expanded OLED range is also gunning for gamers, with a super-fast 144Hz refresh rate, and AMD's FreeSync Pro. There's also Samsung's Gaming Hub, which offers numerous ways for users to stream games without the need for a console or PC. This too, has a few new features, including MiniMap Sharing — a feature which lets you view the minimap of your game on another external screen. There's also Virtual Aim Point, which overlays more prominent virtual crosshairs over FPS titles, for those craving an extra edge. Time will tell how far into gimmick territory either feature will fall, but it's interesting to see a dedicated focus on gaming features make its way to TVs nonetheless.
Finally, Samsung also revealed the Premiere 8K — a new iteration of its ultra-short throw projector that doubles the resolution of the regular model while supporting a maximum screen size of 150in. There's also an updated Freestyle portable projector which lets you display two devices simultaneously, along with the announcement that more recycled materials are used in the company's SolarCell TV remote.
TL;DR — Samsung has unveiled a bunch of new TVs and projectors for 2023, promising the best picture quality to date. No prices or release dates are available at the time of writing, but we'll keep you posted when they come in.