Samsung showcases new slidable phone concept at CES 2023
Slide to the left. Two folds this time!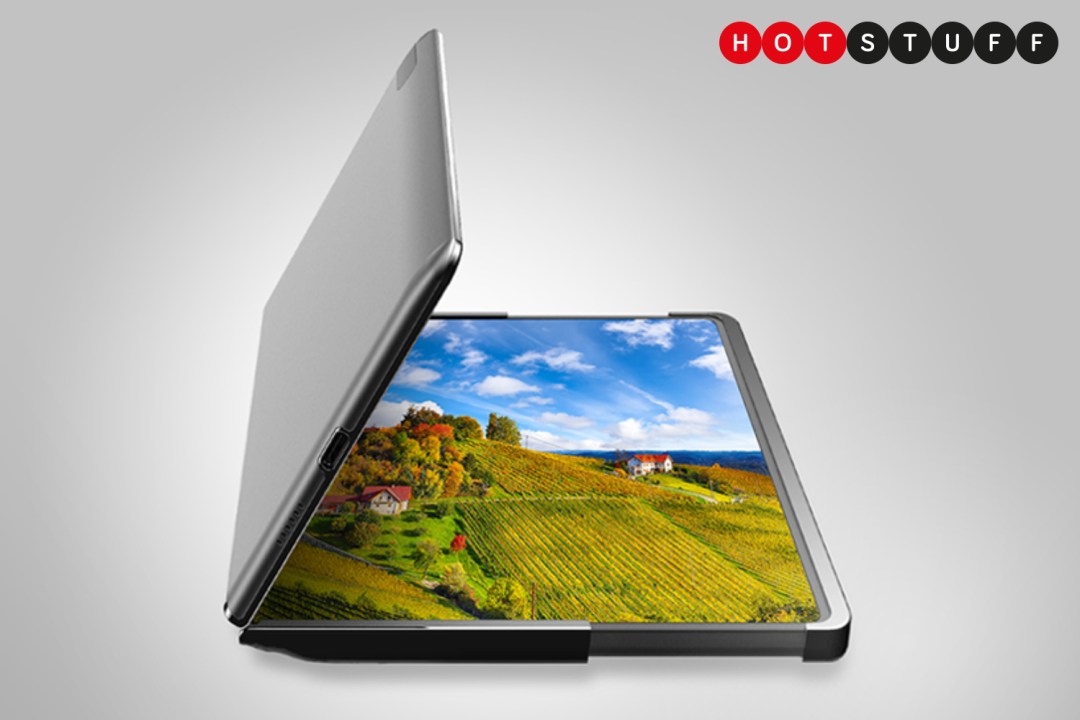 While folding phones seem to be all the rage at the minute, Samsung is looking ahead to the next stage of flexible smartphones at CES 2023. Over the conference, the gadget-maker will be showcasing a new foldable display concept – one that slides. It's a look towards a likely future foldable device from Samsung.
Dubbed the Flex Hybrid display, this new flexible smartphone screen combines the folding we've already seen (which is so 2022) with folding technology. This means you'll be able to unfold and pull out a larger display, all from a form factor that fits in your pocket. With the current prototype on display at CES, the smartphone unfolds to a 10.5-inch internal screen, but can then extend to 12.4-inches.

Samsung is also showing off the new display tech for tablets, with two other Flex prototypes boasting 17-inches of screen. The Flex Slidable Solo is slidable in just one direction, while the Flex Slidable Duet is foldable in two. With the display tucked away, the tablets come in at just 13-14-inches – a much more manageable size.
For the time being, the new displays are still in concept phase. We're unlikely to see them for a while, but it is an interesting look at the future of Samsung's foldable line-up. With the concept phones on display at CES, tech fans will be putting the prototypes through their paces.