Micro lens array gives Panasonic's MZ2000 OLED TV a major brightness boost
150% increase over outgoing flagship thanks to new panel tech
You might actually need to break out the sunglasses before you sit down in front of the new Panasonic MZ2000. The firm's new flagship OLED TV puts out an image that's 150% brighter than last year's top-tier telly, thanks to some trick panel tech and a multi-layer heatsink.
The "Master OLED Ultimate" panel uses a micro lens array OLED, which adds a layer of minuscule lenses to focus each light-emitting pixel and give brightness a significant boost. It's paired with a new HCX Pro AI image processor, and the colours have been tuned by Hollywood colourist Stefan Sonnenfeld (one of the clever bods behind last year's excellent Top Gun: Maverick). A more refined Filmmaker mode also reacts to ambient light on the fly for the best possible picture.
Naturally the MZ2000 plays nicely with HDR10+ Adaptive, Dolby Vision and HLG Photo formats, so HDR content from almost any source should zing. A new Streaming 4K Remaster algorithm also does some clever behind-the-scenes work when watching Netflix, Disney+, Amazon and the like, for crisper content that looks that much more natural in motion.
Panasonic has stepped things up on the gaming front, too, with HDMI 2.1 support including VRR and auto low latency at 4K/120Hz, AMD FreeSync and Nvidia G-Sync adaptive refresh rates, and a new True Game Mode with improved HDR tone mapping for more immersive action.
A Dolby Atmos-friendly sound system built into the frame continues to handle all things audio, with tuning by Panasonic-owned sound supremo Technics. It runs the whole length of the TV, with multiple upward-, side- and front-firing speaker drivers for convincing spatial audio.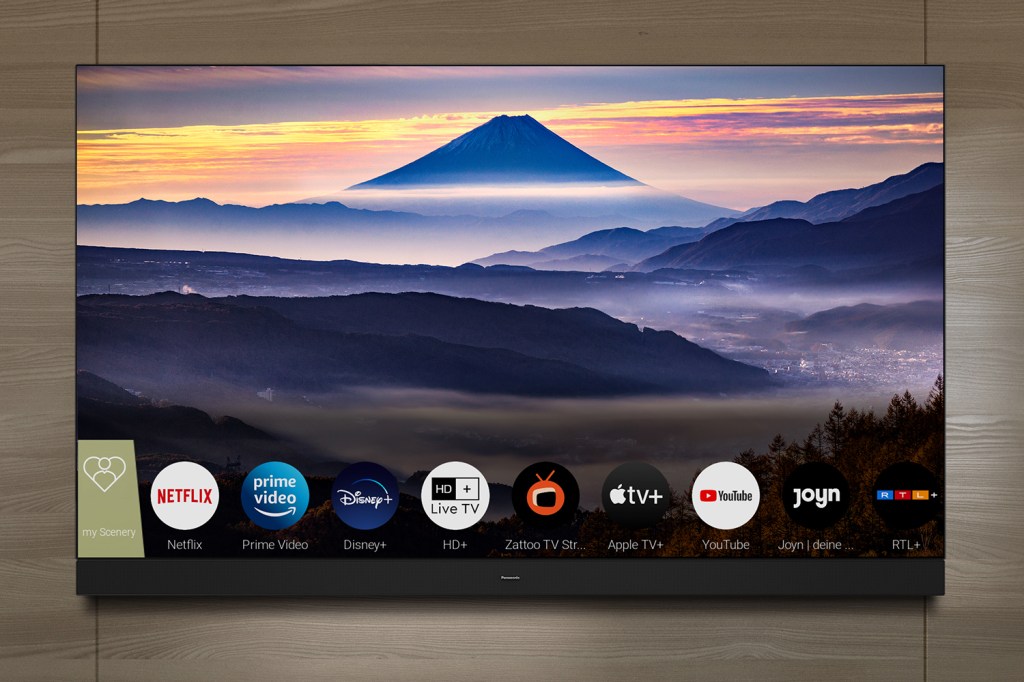 Panasonic has also brought its My Home Screen smart TV operating system to version 8.0, with support for all the usual streaming suspects and improved accessibility options for those with hearing and visual impairments.
The Panasonic MZ2000 will be arriving in 55in, 65in and 77in screen sizes, with UK pricing set to be confirmed a little closer to launch this Summer.