MWC 2019: Everything that's been announced so far
UPDATED: Read about all of Barcelona's biggest phone reveals and more
Mobile World Congress is upon us again, and as always, many of the world biggest smartphone and gadget makers have saved their biggest reveals for Barcelona.
How big? Let's just say that you can't throw a rock without hitting a foldable or 5G – or foldable and 5G – phone at this year's show (we don't recommend throwing rocks at MWC, of course). And how many cameras can you actually fit on the back of a smartphone? We're up to five, believe it or not…
Huawei, LG, Nokia, and plenty more have already unveiled their latest and greatest gadgets, and we're onsite putting our eyes and hands on everything we can. Here's a look at everything you need to see so far from MWC 2019, and we'll be updating it daily throughout the event.
Huawei: Mate X 5G, more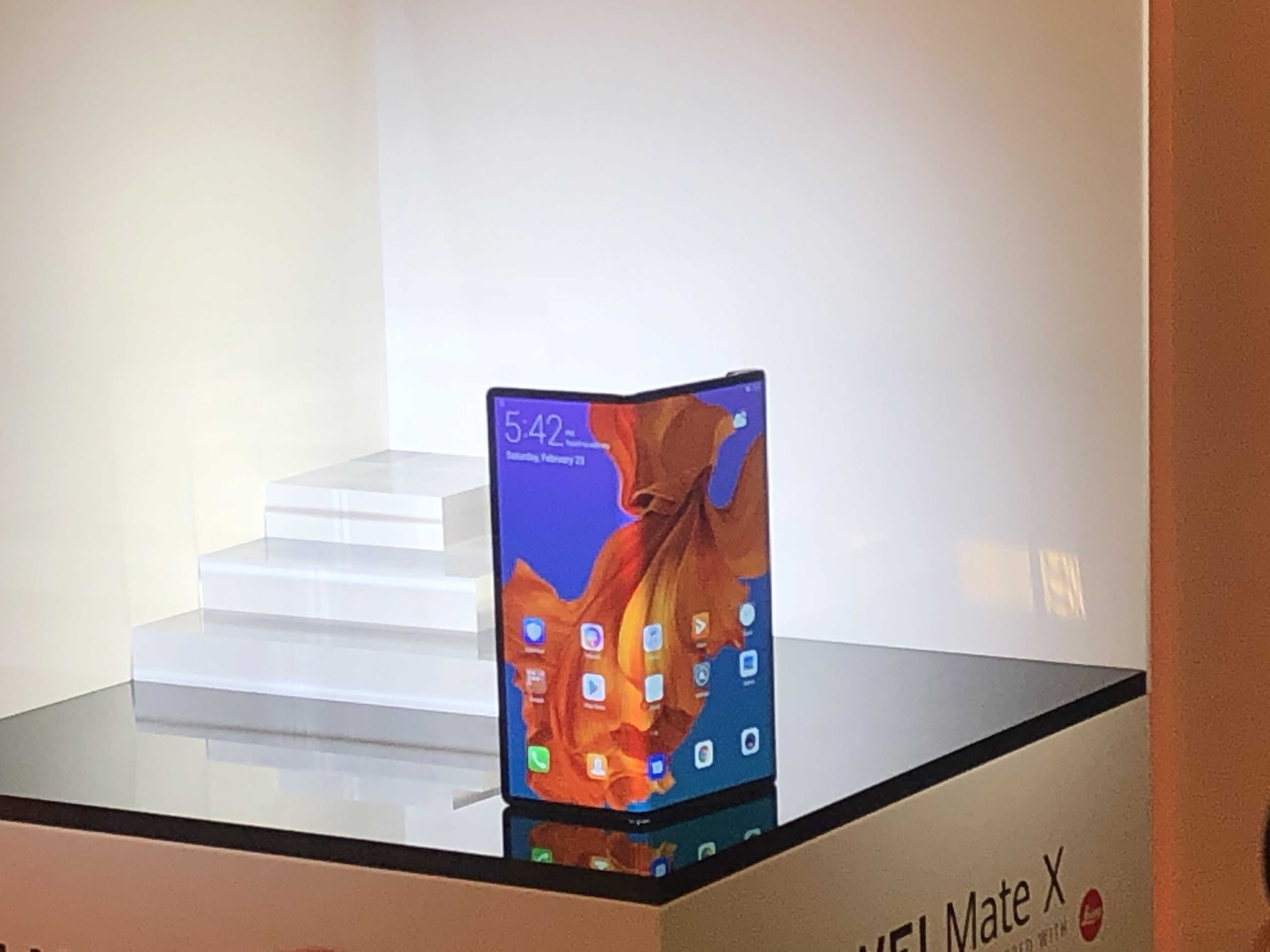 Following Samsung's announcement of the Galaxy Fold, Huawei is right behind with its own foldable smartphone, the Mate X 5G. And while both share the overall foldable allure, they go about executing it in quite different ways.
The Mate X 5G effectively has one very large screen that wraps around the outside of the phone. When folded, you have a 6.6in display that looks much like a large phablet, as well as a slender screen on the back. Unfold it and you get a large, 8in tablet that combines the two screen chunks, giving you a big screen to play with.
It's a much different approach from the Galaxy Fold, which has a small outer screen and then the super-sized one inside. The Mate X 5G also looks quite a bit thinner, yet still packs in 5G support and has the Kirin 980 chip from Huawei's excellent Mate 20 Pro.
The Mate X 5G will release around mid-year at an eye-popping €2,299 (about £2,000).
Huawei also showcased its updated 2019 MateBook Pro X, which guns for Apple's MacBook Pro monopoly with updated specs while keeping the same familiar design.
Sony: Xperia 1, Xperia 10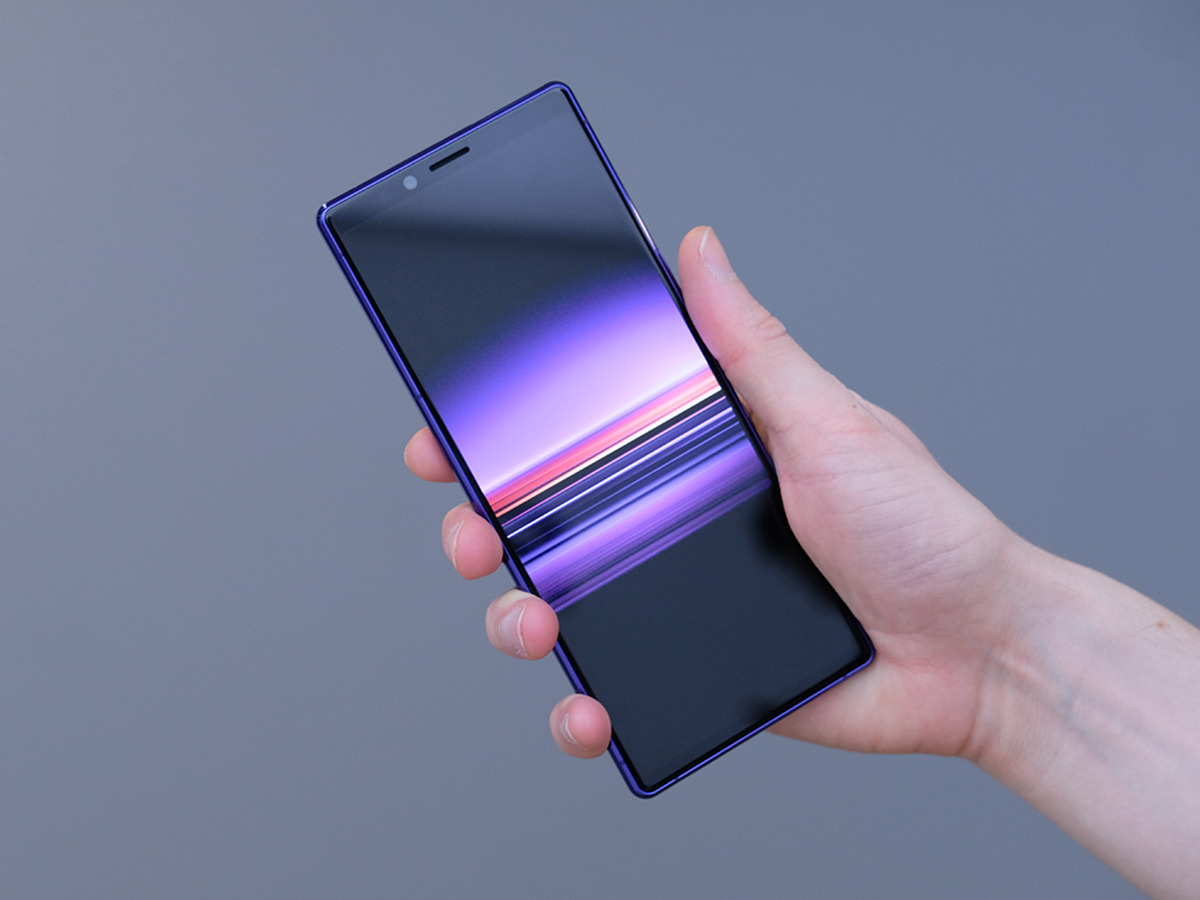 Sony made some strides in the flagship space with its Xperia XZ2 and XZ3 phones last year, and we were expecting to see an Xperia XZ4 at MWC. Instead, we got the Xperia 1, Sony's new vision for its top-end handsets. And it's dreamy alright.
The Xperia 1 has a super-extra-tall 21:9 display at 6.5in, and this one's a proper 4K HDR OLED display. That's bound to look pretty incredible, given how nice the XZ3's 2K OLED screen looked just a few months back. It even brings in some tech from Sony's camera division for the new triple-camera setup.
The 3,300mAh battery seems awfully slim for a phone with a 4K panel, however, and the lack of wireless charging is a clear omission for a flagship phone in 2019. Even so, at £849 for a big and bold phone like this, Sony has a chance of properly standing out this time around. It'll ship in late spring.
And while the top-end tech is reserved for the Xperia 1, Sony will also extend this 21:9 screen vision to the mid-range Xperia 10. It's a 6in 1080p panel in this case, along with a mid-range chip and dual-camera setup, but the screen dimensions are what really set this one apart.
LG: The V50 ThinQ 5G and G8 ThinQ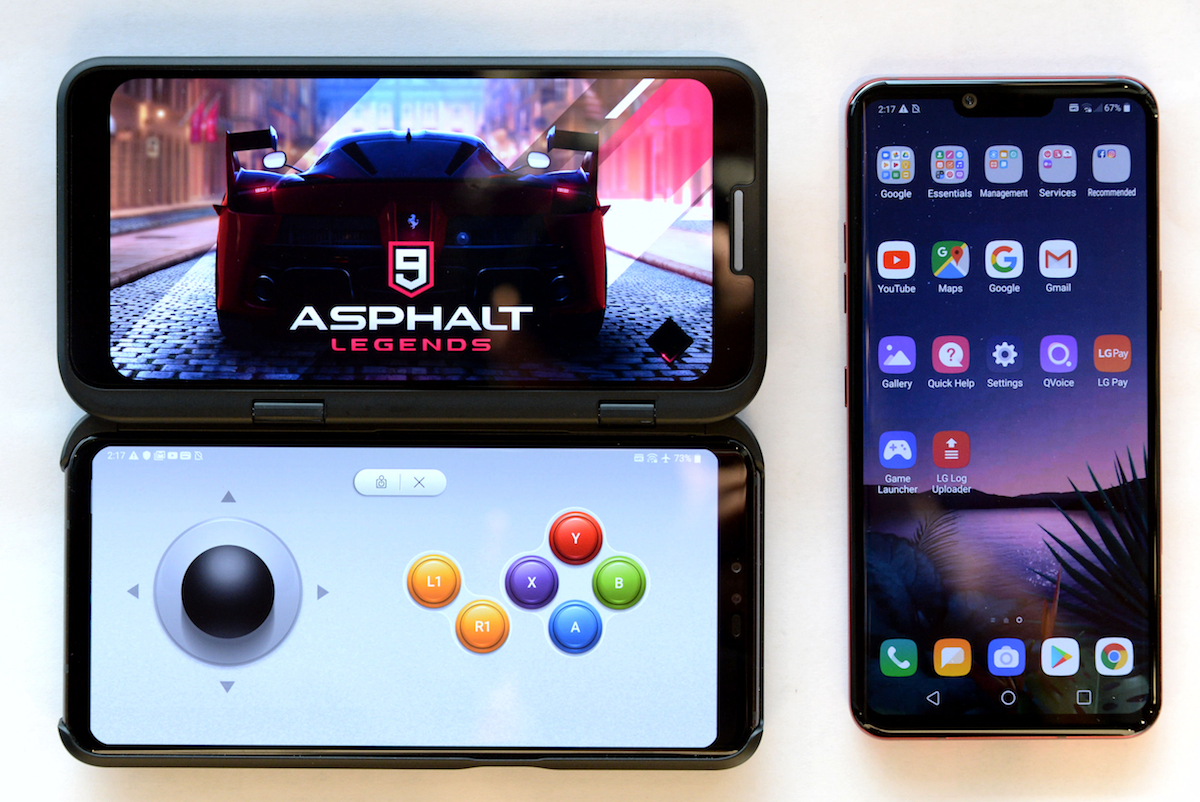 How can LG fend off the coming wave of foldable phones? Possibly by releasing the V50 ThinQ 5G, a pretty common-looking phone by itself… that you can attach a second screen to. When the case-like attachment is engaged, the handset looks like a Nintendo DS, or one of those sideways dual-screened flip phones from 15 years ago.
LG points to potential use cases like playing games with a dedicated touch controller on the bottom screen, or surfing the web while watching videos. It packs in a Snapdragon 855 chip and vapour chamber cooling, plus the 5G support is key. Expect this one later this year, but we don't have a lock on pricing or timing just yet.
Elsewhere, LG has also updated its primary flagship with some fresh perks. The LG G8 ThinQ sure looks a lot like last year's G7 ThinQ, but it has a Snapdragon 855 chip onboard, a Quad HD 6.1in OLED panel this time around, and a 3D camera on the front for facial security, killer selfies, and unique gesture controls… and Hand ID, a security system that recognizes the veins in your hands. The future is wild!
It drops one back camera this time around, though (for a total of two), so hopefully the price isn't boosted too much over the G7 ThinQ's reasonable £599. We should find out soon.
Nokia: 9 PureView + more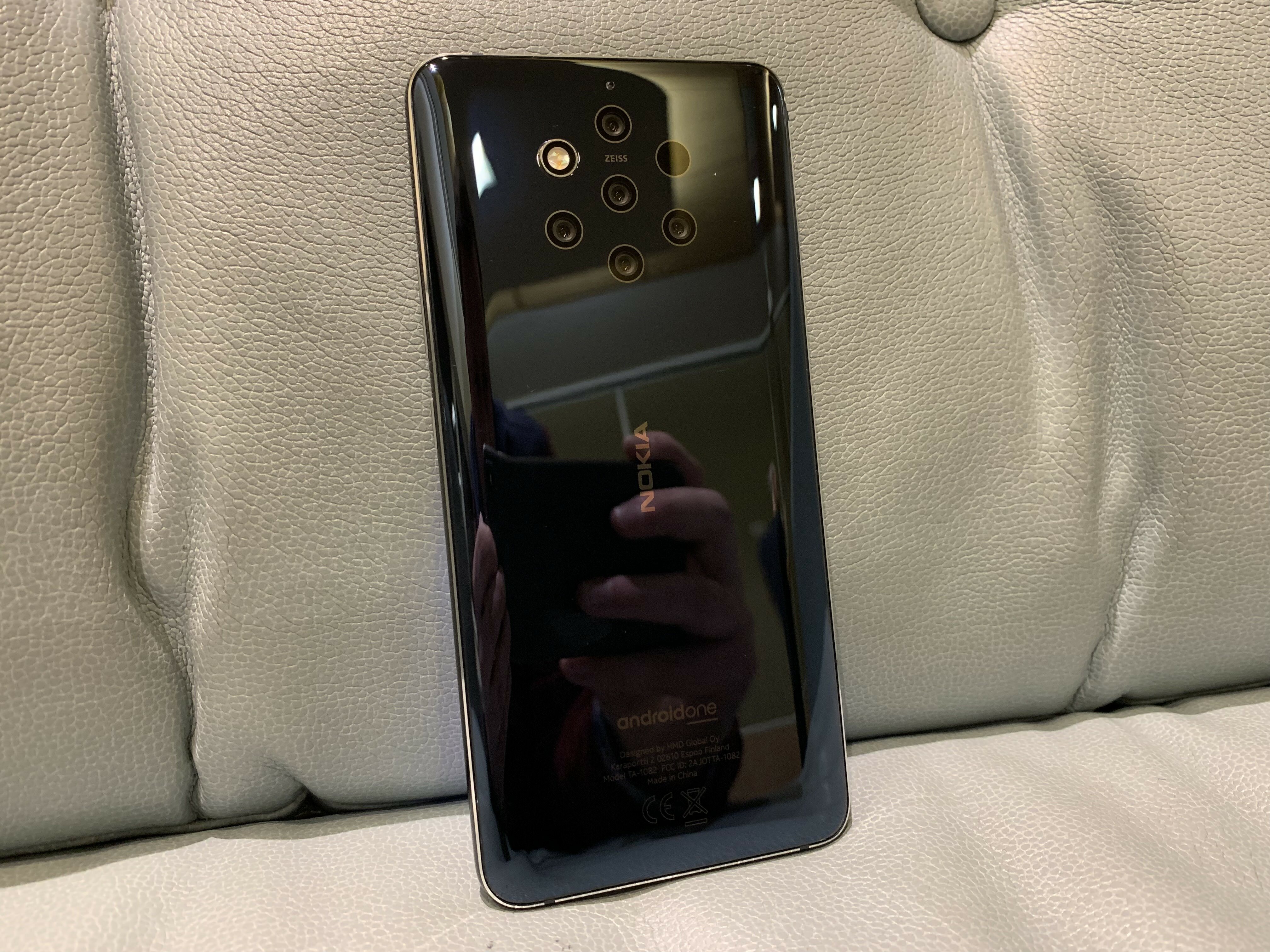 After ages and ages of leaks, Nokia finally made it official: the five-camera Nokia 9 PureView is real, and it's coming soon.
Nokia's first proper top-end flagship phone under new owner HMD Global packs pretty powerful internals, including last year's Qualcomm Snapdragon 845 (not the new 855), although the phone's design is pretty vanilla compared to the current flagship pack. Worry not, though: the PureView's real draw is that incredible five-camera setup on the back.
Yes, really: it has five back cameras, recalling the "crazy Nokia" days of old. All five lenses work together in unison, with two in colour and three in black-and-white, capturing seemingly impeccable detail via its dedicated image processor. If the camera lives up to the hype, the Nokia 9 PureView could be something special – especially at the lower-than-expected price of US$699 (about £535).
Nokia also launched some more affordable options: the €89 Nokia 1 Plus, which replaces the Nokia 1 and runs Android 9 Pie, as well as the Nokia 3.2, Nokia 4.2, and €30 throwback feature phone, the Nokia 210.
Xiaomi: Mi 9, Mi Mix 3 5G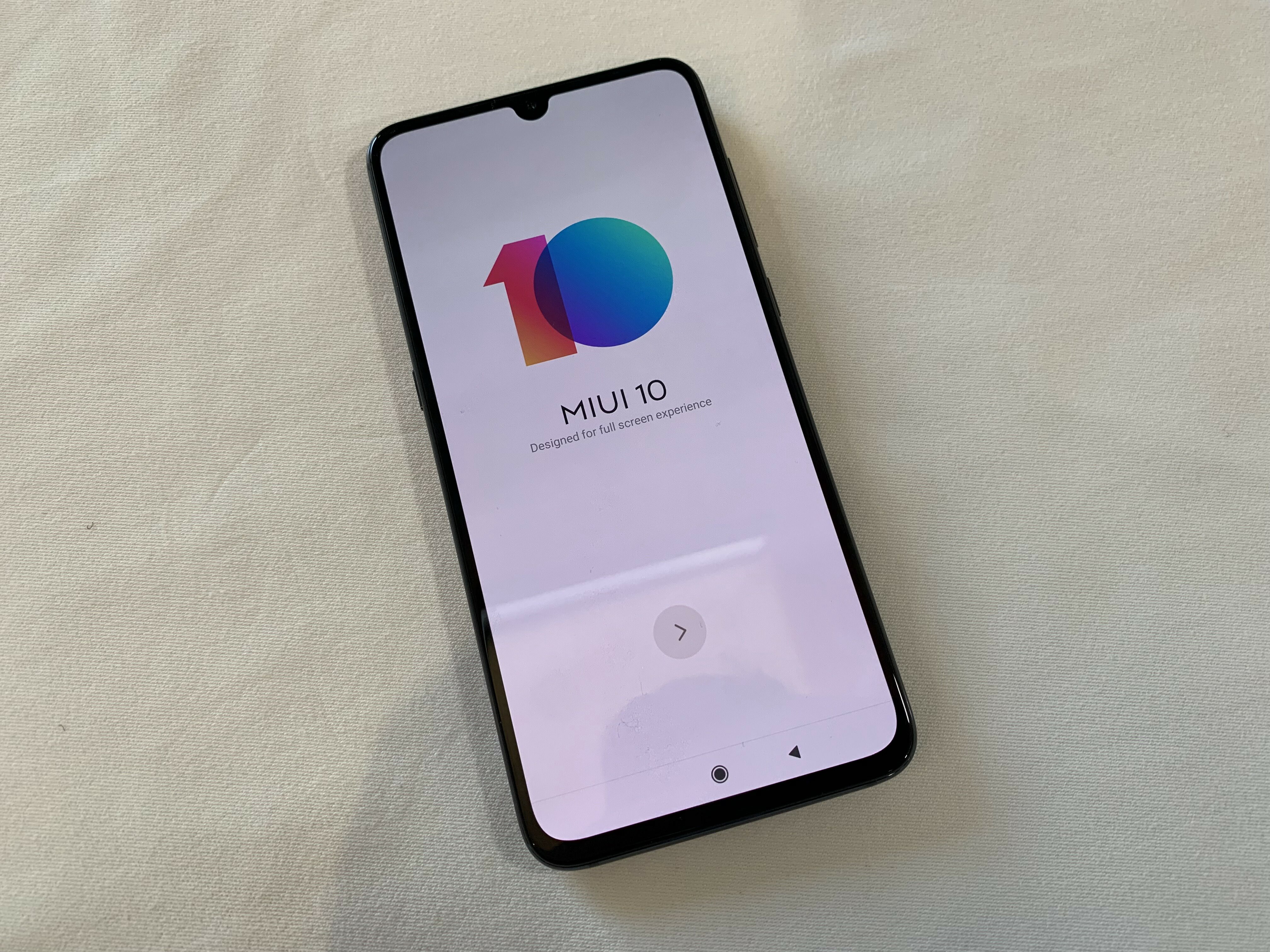 Xiaomi is at it again, showing off another flagship-level phone that somehow drastically undercuts the competition on price. The Xiaomi Mi 9 packs a 1080p OLED display with a teardrop notch, a triple-camera setup, and a Snapdragon 855 chip onboard – all for the price of just €449 (£390). That's startling. It'll roll out in the UK at the end of March.
And while the other 5G phones we've seen look to batter wallets as much as possible, Xiaomi again seeks to come up on the low end of the price scale. The Mi Mix 3 5G augments the great slider smartphone with 5G connectivity, and does so for just a smidge more than the original edition: the 5G version will pack the new Snapdragon 855 and sell for €599 (£520).
ZTE: Axon 10 Pro 5G, Blade V10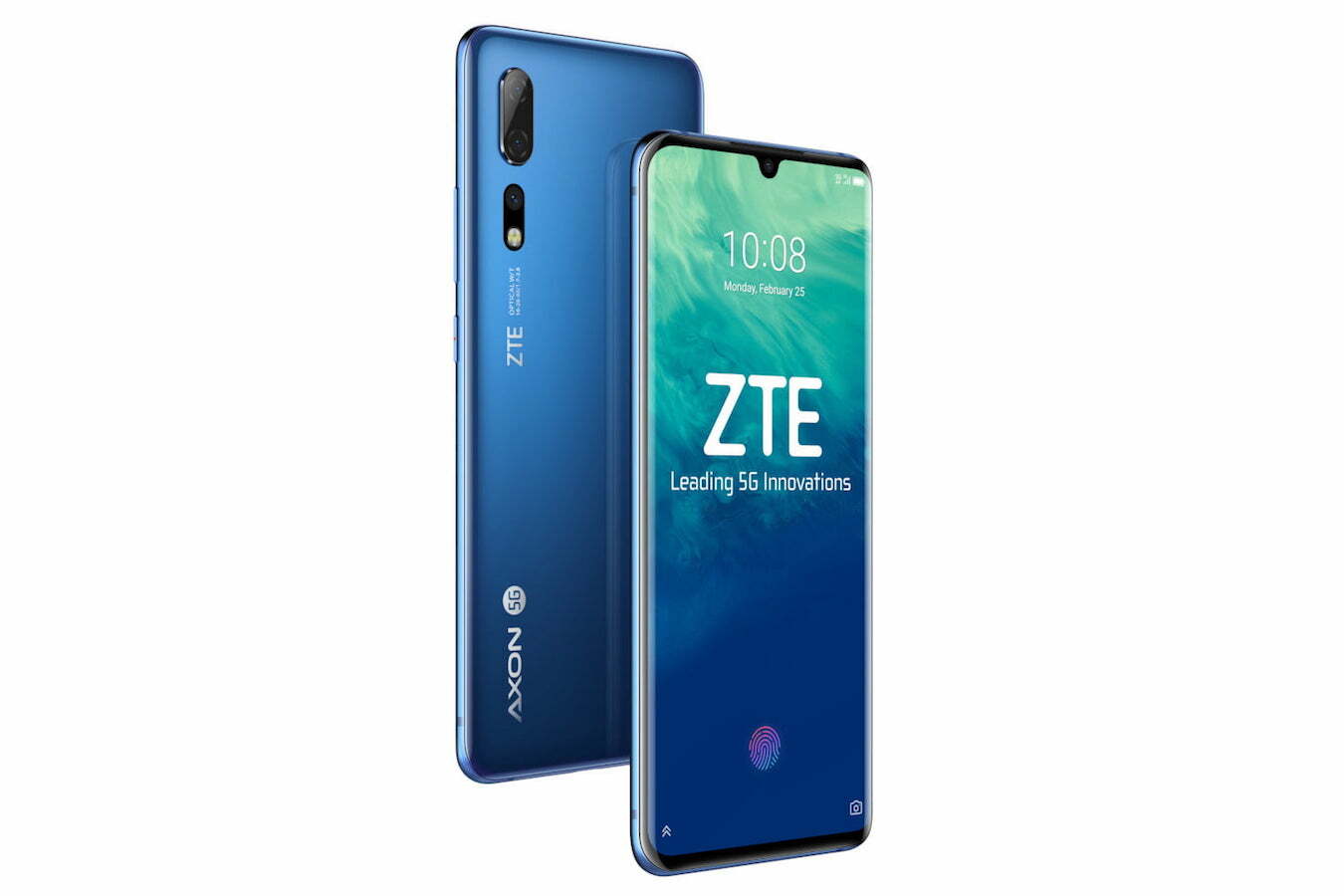 Amidst all of the 5G hubbub at Mobile World Congress this week, don't forget about ZTE. The Chinese maker showed off its first 5G handset, the Axon 10 Pro 5G, which has a teardrop notch and a Huawei-esque design. We don't have a lot of other details, but it's supposed to launch in Europe sometime in the first half of the year.
Elsewhere, the ZTE Blade V10 is all about a crazy selfie cam, with a 32-megapixel shooter on the front to capture every last detail of your beautiful mug. If that's a thing you want, it'll be out in March.
Oppo: Foldable phone, 10x zoom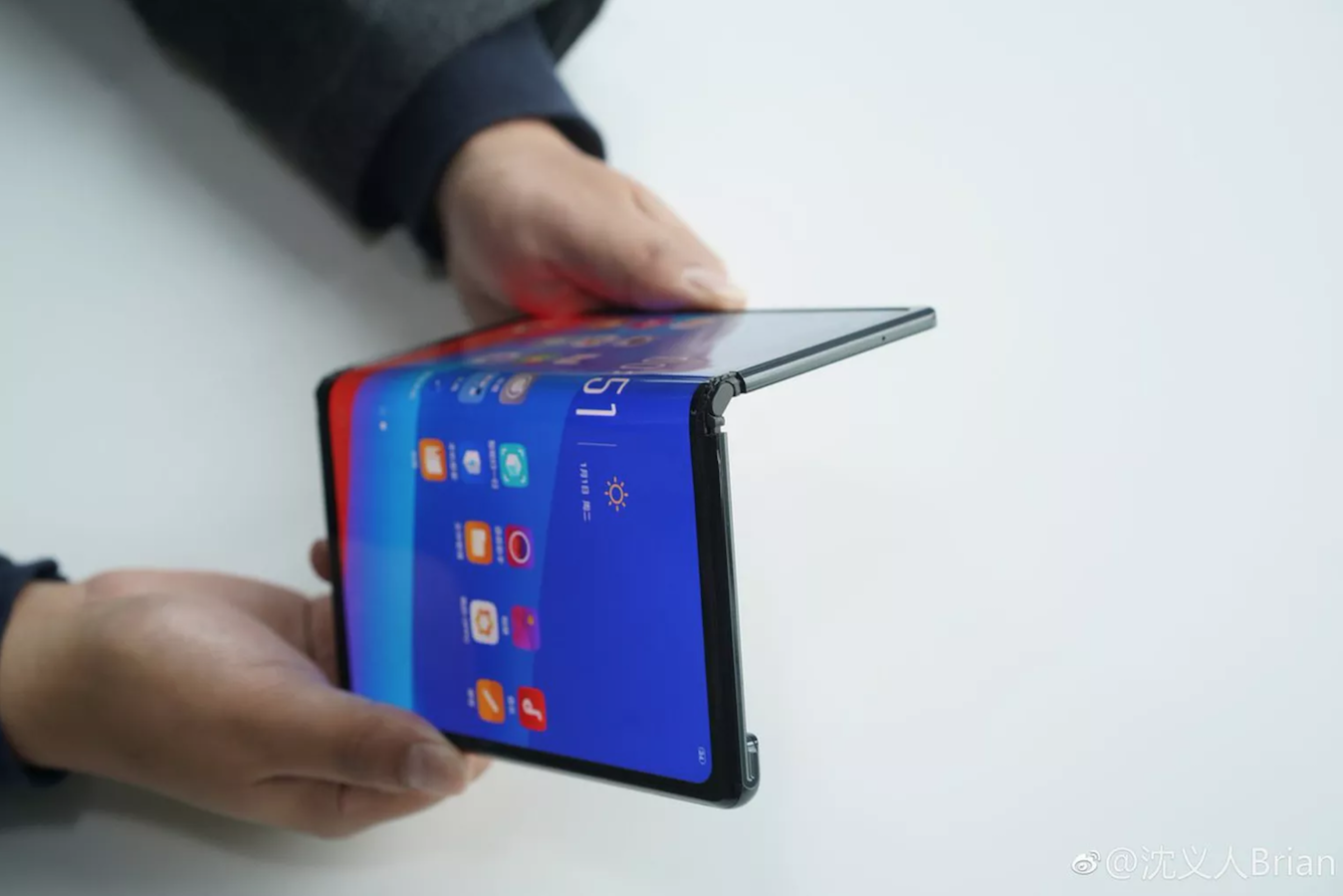 Samsung and Huawei have foldable phones that are all polished and ready to ship, but Oppo… well, Oppo just has a toe in the water. This foldable prototype was shown via vice president Brian Shen's Weibo post, and yes, it does look nearly identical to Huawei's Mate X design. Curious one, that.
According to Shen, Oppo hasn't yet decided whether it actually wants to produce and sell the phone, and said it depends on demand.
Oppo also has a phone with 10x lossless zoom, it claims, which is accomplished via a combination of wide, ultra-wide, and telephoto lenses. Oppo flagship features tend to wind up on OnePlus phones, so that could be a promising twist ahead. Oppo also has a 5G phone in the works, although it didn't have anything to show just yet.
OnePlus: 5G prototype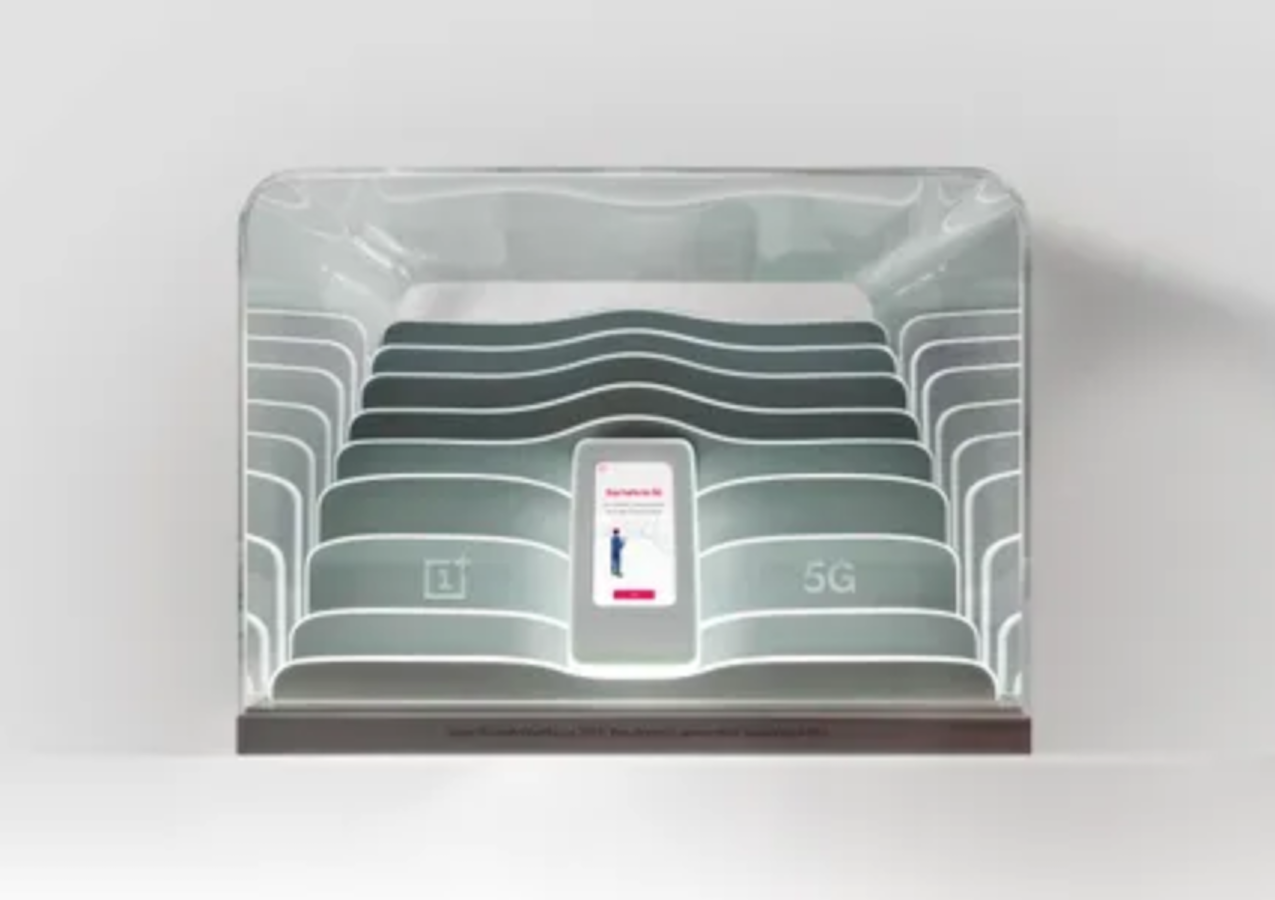 As expected, OnePlus showed off its first 5G prototype phone. Also, as expected, the company didn't actually show off the design of a new consumer phone. In fact, the device shown was fully wrapped up in casing that obscured everything but the screen itself.
We know this, though: it's apparently a totally new device instead of an enhanced edition of an existing phone, plus it doesn't have a notch. It also uses the Qualcomm Snapdragon 855 chip and X50 5G modem. According to The Verge, the cloud-streaming demo of combat flight game Ace Combat 7 was a bit laggy, but it wasn't a full showcase of the phone's capabilities.
OnePlus plans to launch its 5G phone first in the United Kingdom on EE and in Finland on Elisa during Q2 this year. And founder and CEO Pete Lau tells USA Today it'll be less than US$1,000, so… yeah, the top end of the OnePlus price range is certainly going to rise in 2019.
(Preview image courtesy USA Today)
Microsoft: HoloLens 2
Microsoft's original HoloLens delivered one of the coolest tech demos we've ever seen, but never materialised as a consumer gadget. And now, with the HoloLens 2, Microsoft isn't trying to appeal to the average tech fiend – it's purely targeted at business users.
Even so, it's nice to see some significant enhancements for a device that could one day lead to something we're all wearing and using. The HoloLens 2 brings some vast improvements, including a more-than-doubled field of view and a revised design that puts the computer unit at the back of the head, giving the headset proper balance on your dome.
It's still wildly expensive, however: shipping later this year, it sells for US$3,500. Like we said, it's not meant for you and me… not today, at least. But if Microsoft keeps enhancing the tech and eventually trimming down the price, then we'll see what happens in the future.
Alcatel: 3, 3T, 1S, 3T 10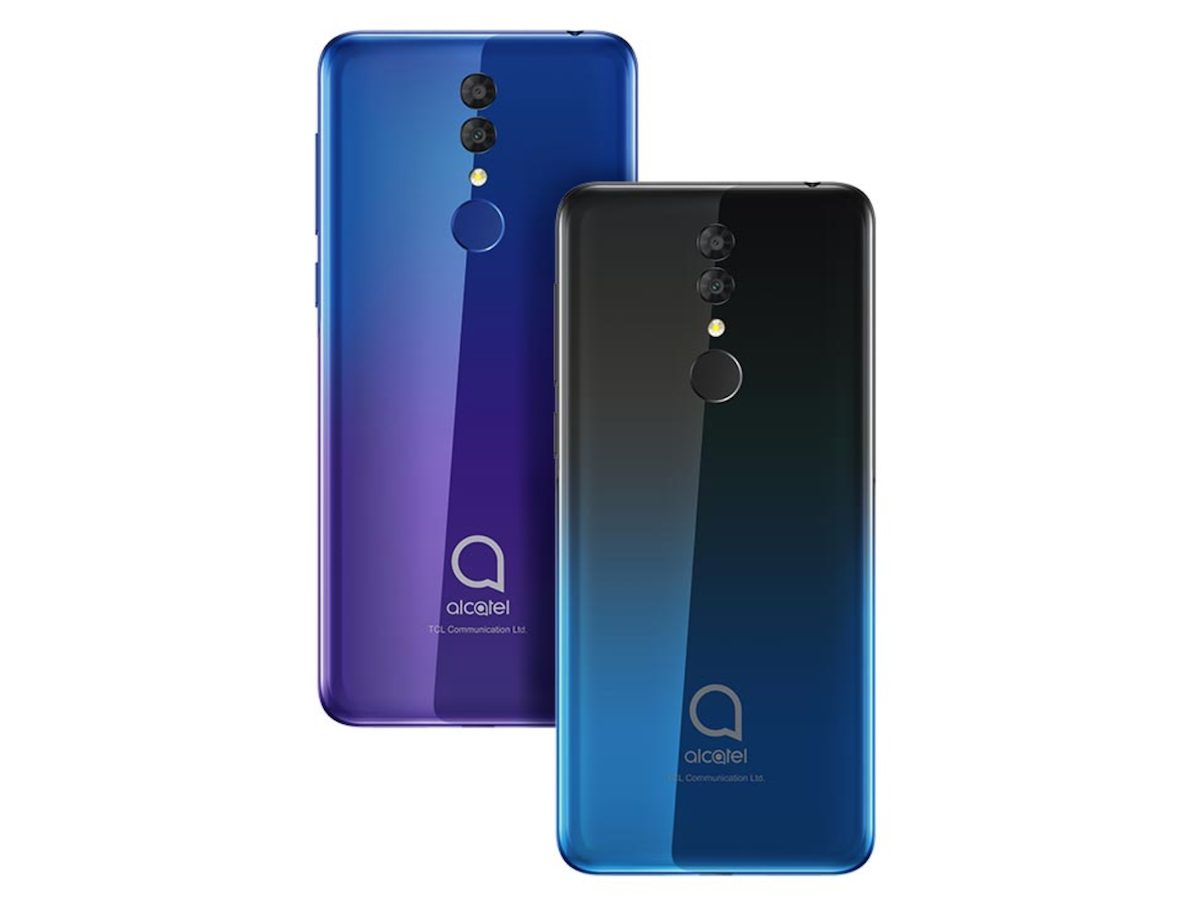 Amidst some very expensive, very high-end handsets at MWC, Alcatel has a few things for more budget-minded buyers. The Alacatel 3 (shown) offers high-end looks for more modest components, with a 720p 19.5:9 display with an 88% screen-to-body ratio, a Qualcomm Snapdragon 439 chip, and a big 3,500mAh battery. It sells for €159 (£138), and there's a trimmed-down Alcatel 3L version for €139 (£120).
The Alcatel 1S, meanwhile, is a cheap entry-level offering with a 5.5in 18:9 720p display, 3GB RAM, Android 9, and a Spreadtrum processor for €109 (£95). Alcatel also has a 10in tablet on offer – the Alcatel 3T 10, which sticks with a 720p display and has a 4,080mAh battery. That one sells for €179 (£155).
Nuu: G4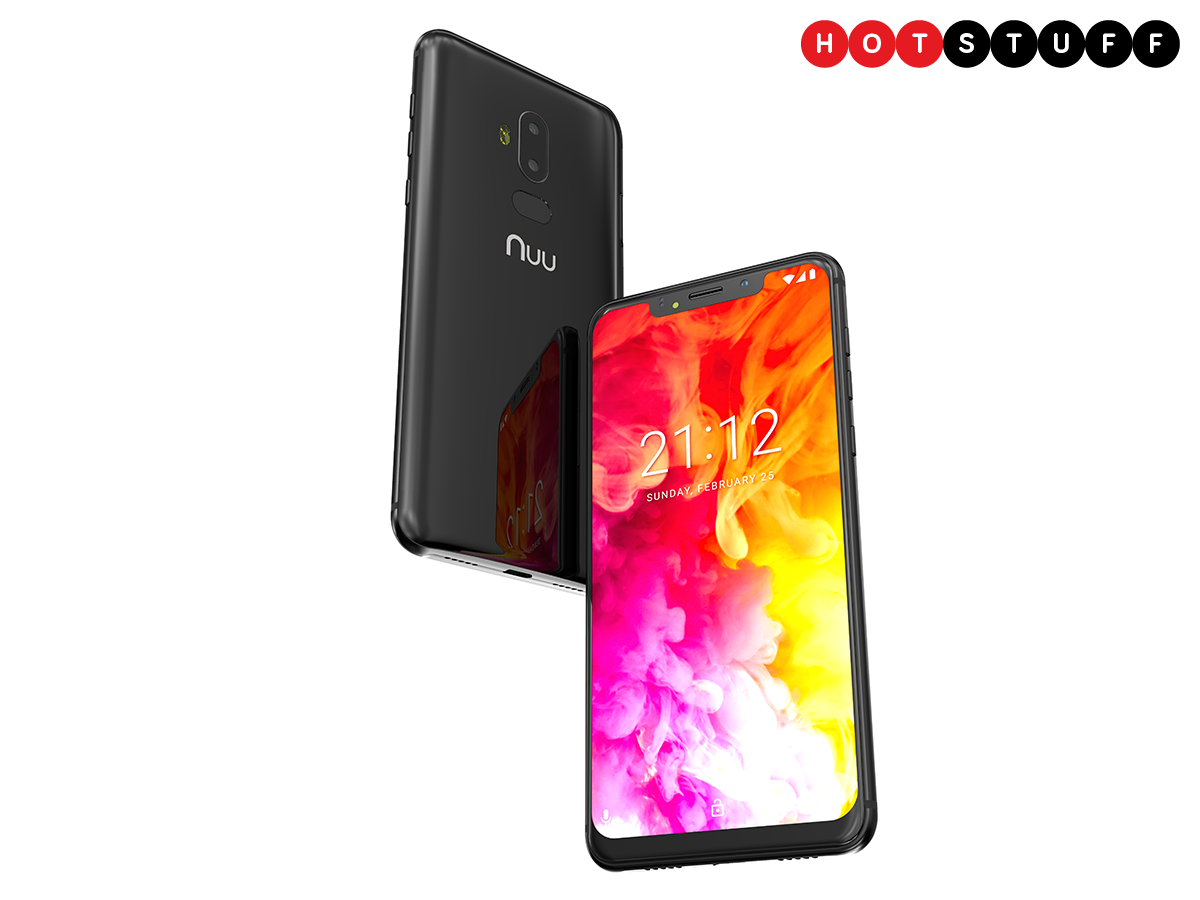 You might not know Nuu, but this Chinese maker could quickly get on everyone's radar with phones like the G4. Billed as a budget flagship, the Nuu G4 has a 6.2in 1080p screen with a big notch, a dual-camera setup, a huge 3,750mAh battery, and even wireless charging. Oh, and Android Pie too!
Sounds like a bargain at £299, although we'll see whether the MediaTek processor can live up to the flagship (even "budget flagship") billing. It's due out in late spring, and there's even a ceramic-backed edition on the way.
Ricoh: Theta Z1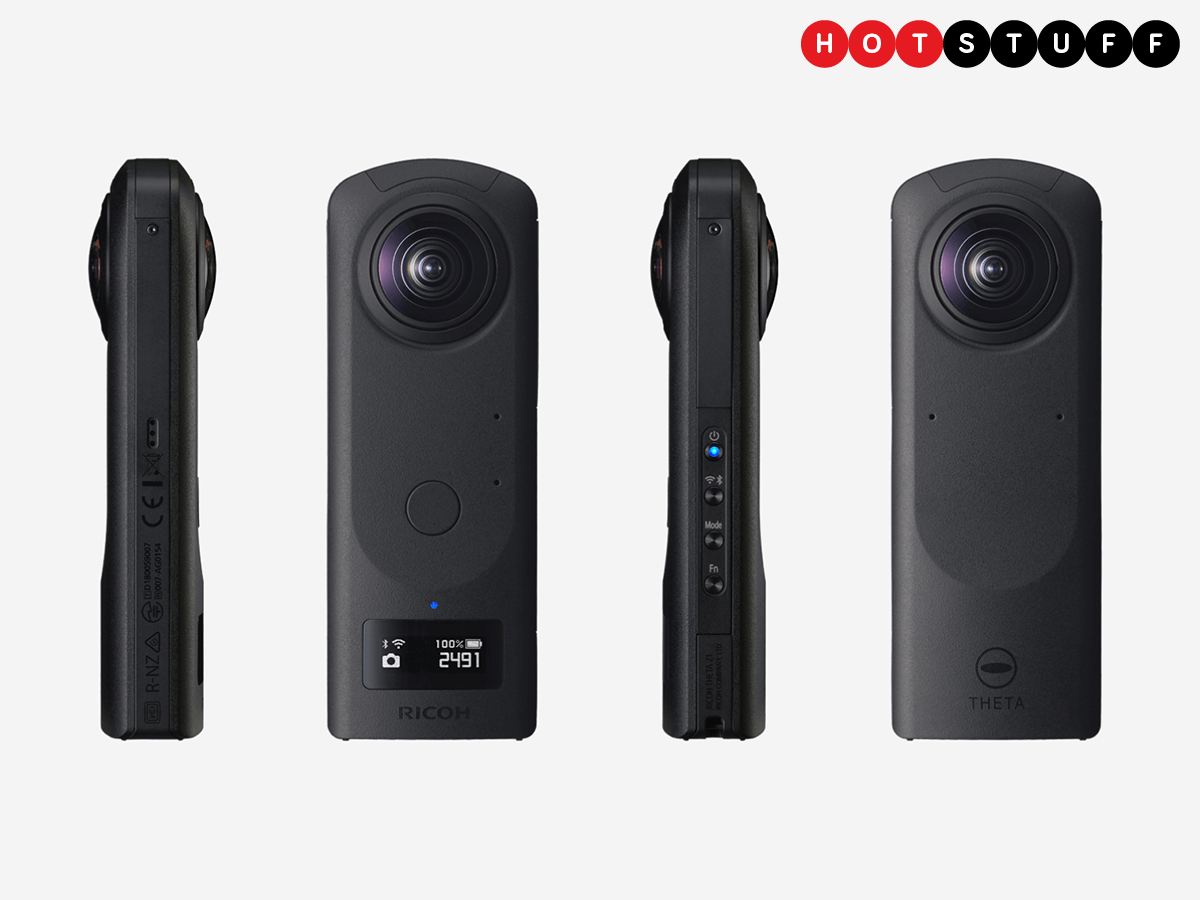 MWC is primarily a smartphone show, but other pocket-friendly devices also pop up around Fira de Barcelona. Case in point: Ricoh just launched its latest flagship 360-degree camera, which is tiny but apparently super powerful.
Making strides over its predecessors, the Theta Z1 has two 20-megapixel 1in back-illuminated CMOS sensors, an updated image processing algorithm, larger sensors, 360-degree live-streaming capabilities in 2K or 4K resolution, and 19GB of internal storage. It'll cost you a cool US$999 (£754), but seems to be packed with shooting skills.
Lenovo: Yoga ANC, ThinkPad X1 ANC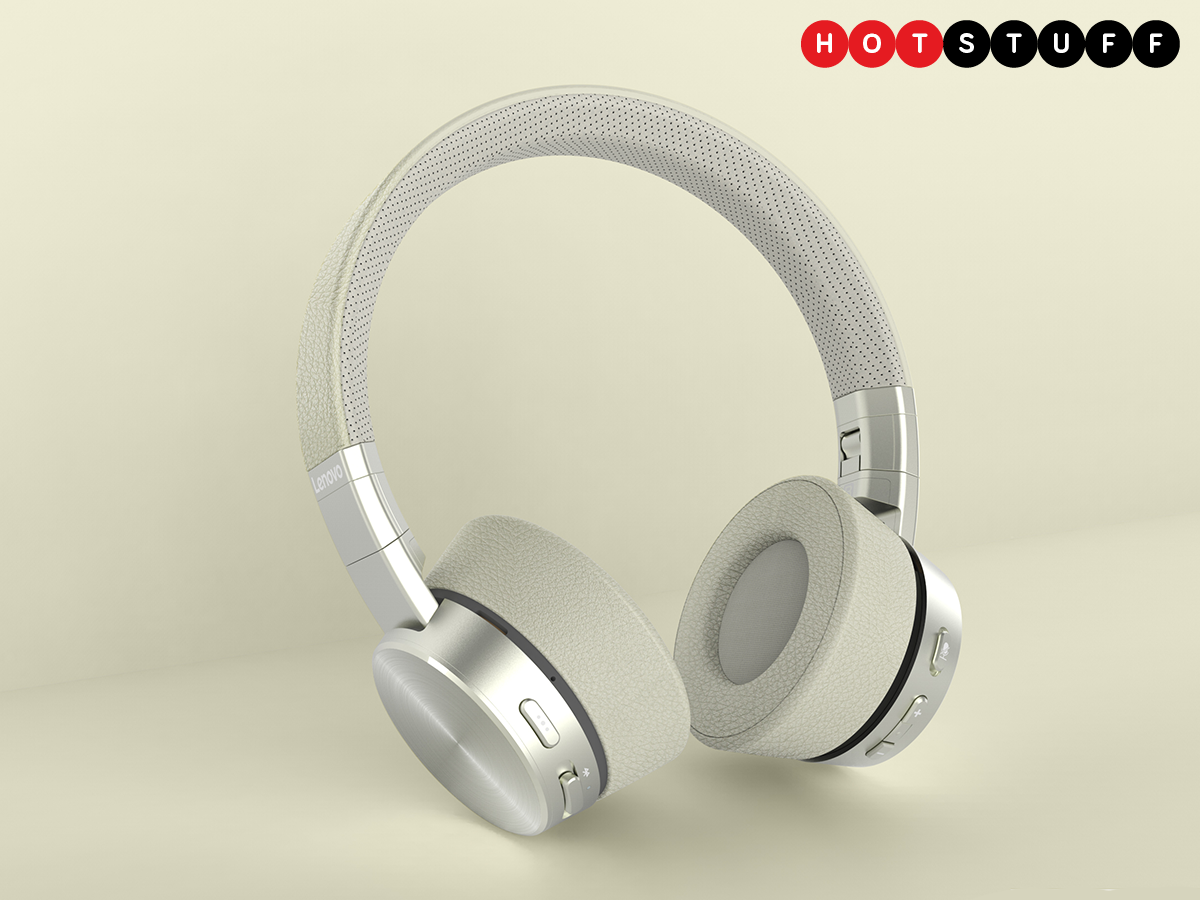 Lenovo already rolled out its Motorola-branded Moto G7 line earlier this month, but the company didn't arrive at MWC 2019 empty-handed: it had… noise-cancelling headphones named after laptop lines?
It's true! The Lenovo Yoga ANC (shown) and ThinkPad X1 ANC both pack in active noise cancelling to surround you in sound no matter where you are, each using six boomless mics to filter out background noise during calls. Each design uses plush leather and sleek metals, yet will arrive at the modest price of €158 (£136) apiece when they release in June.
And ultimately, Lenovo did show off a smartphone… but the company sees it as a smartphone/tablet hybrid. The Lenovo Tab V7's naming might be confusing, but this 6.9in 1080p device is actually a phone. Really stretching the limits of the "phablet" category, though.