5 things you need to know about the Huawei Mate X
Into the fold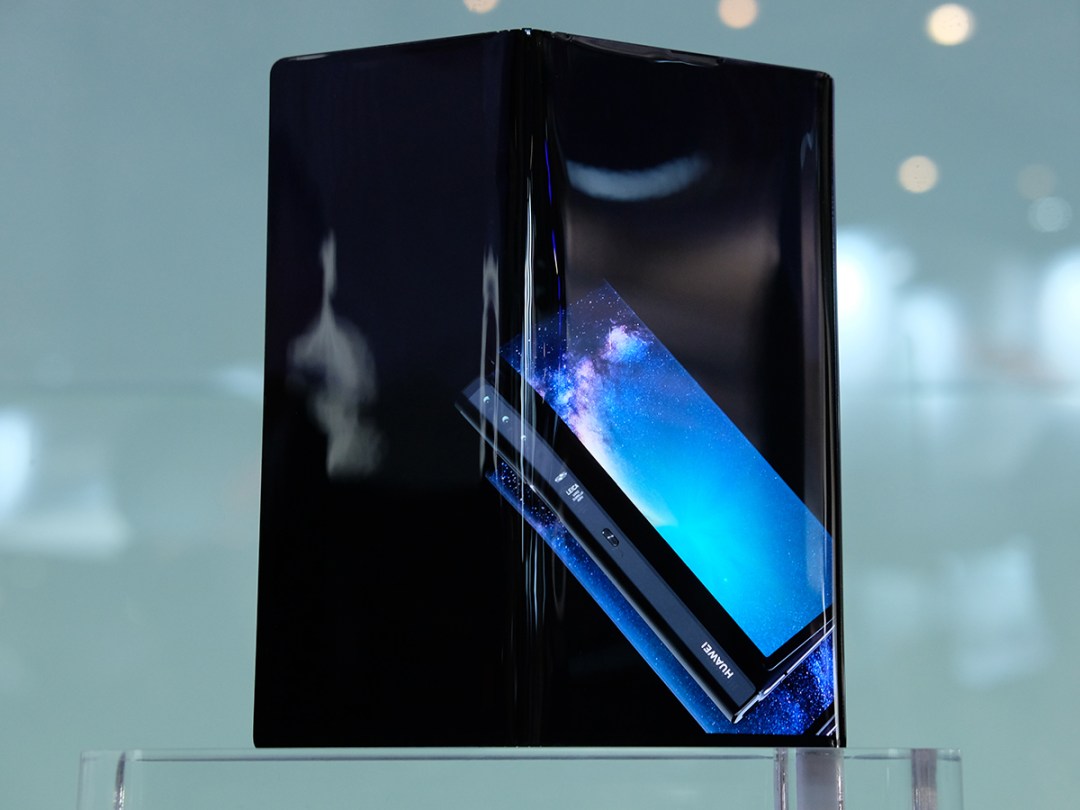 It's strange to think that, just a few months ago, there were no foldable phones.
Now, you can't move for the damn things. Already, there are nearly half as many foldable phones are there were members of S Club 7 at full strength.
First we had the endearingly schlocky Royole FlexPai, then came Samsung's chunky, eye-wateringly expensive Galaxy Fold, and Huawei (following an inevitable leak over the weekend) has today officially unveiled its own bendy blower. And if you ask us, based on an admittedly very hands-off demonstration, it looks like it could be the pick of the bunch.
That Huawei proudly calls the Mate X the 'world's fastest foldable 5G phone' isn't quite as impressive when you remember that it exists in a category of one, but it's arguably the first of these futuristic new devices that we can actually imagine having in our pocket. At least until we find out how much it's going to cost.
Here's everything you need to know about Huawei's latest phone.
1) It has three screens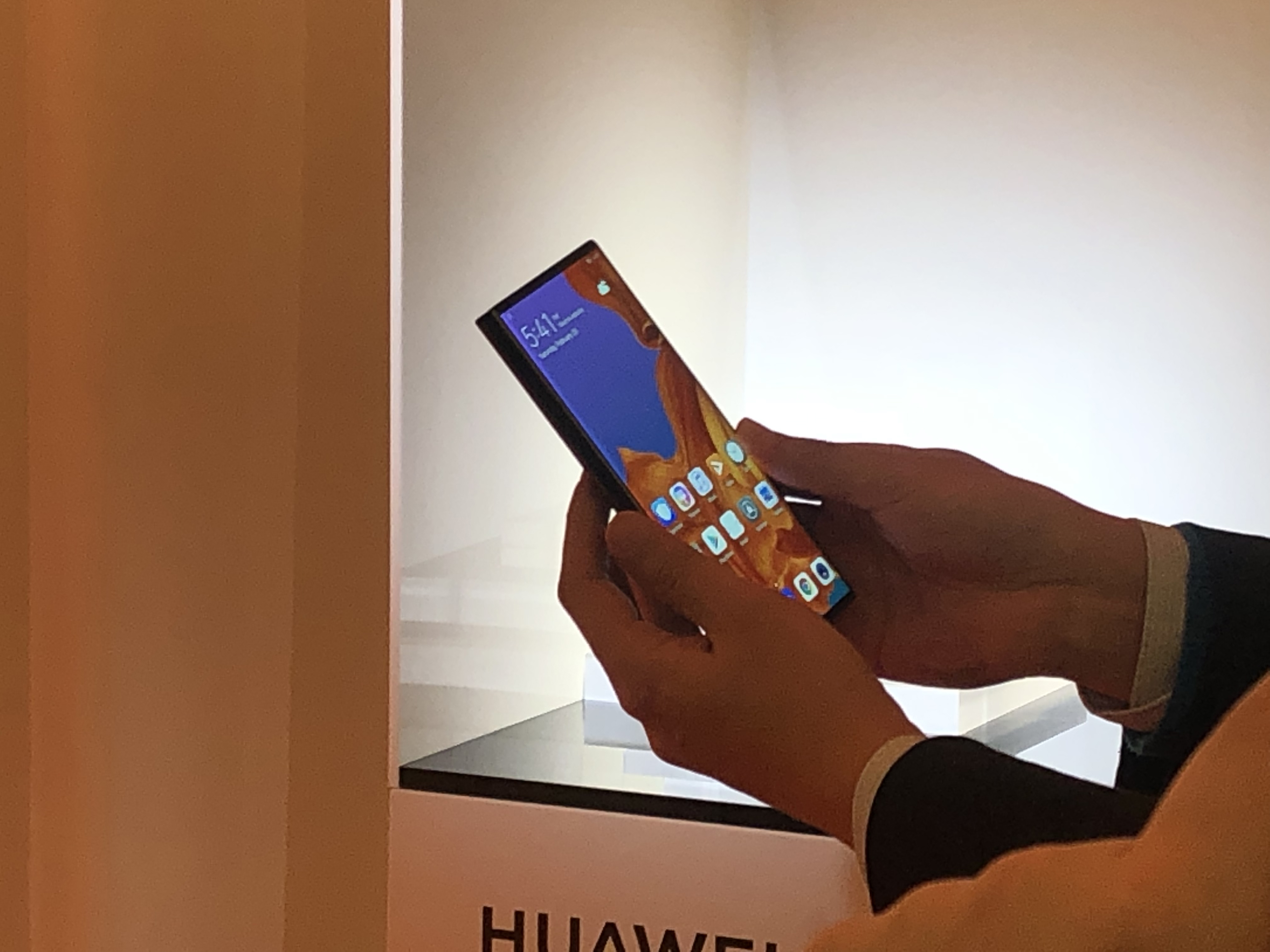 Samsung opted for dual screens with the Galaxy Fold, but the Mate X is more akin to the FlexPai, giving you not one, not two, but three displays to play with. Spend a couple of minutes with one and your current phone will quickly start to feel more conservative than Jacob Rees-Mogg.
The 6.6in 19:5:9 display on what most people will call the front of the phone is your daily driver. It has a resolution of 2480 x 1148, and is wrapped by a wafer-thin bezel.
Flip the Mate X over and you're met by a more slender 6.38in display with a resolution of 2480 x 892. A black bar to the left of the screen houses the camera hardware and other components.
When neither screen is expansive enough and Netflix beckons, you can unfold the device to reveal an 8in tablet, which also has a nearly borderless display. Aside from the obvious benefits of having a larger surface area, tablet mode enables new multi-tasking options. In the demo a portion of the screen displayed a photo reel, with a calendar on the other side.
2) It's thinner than you might expect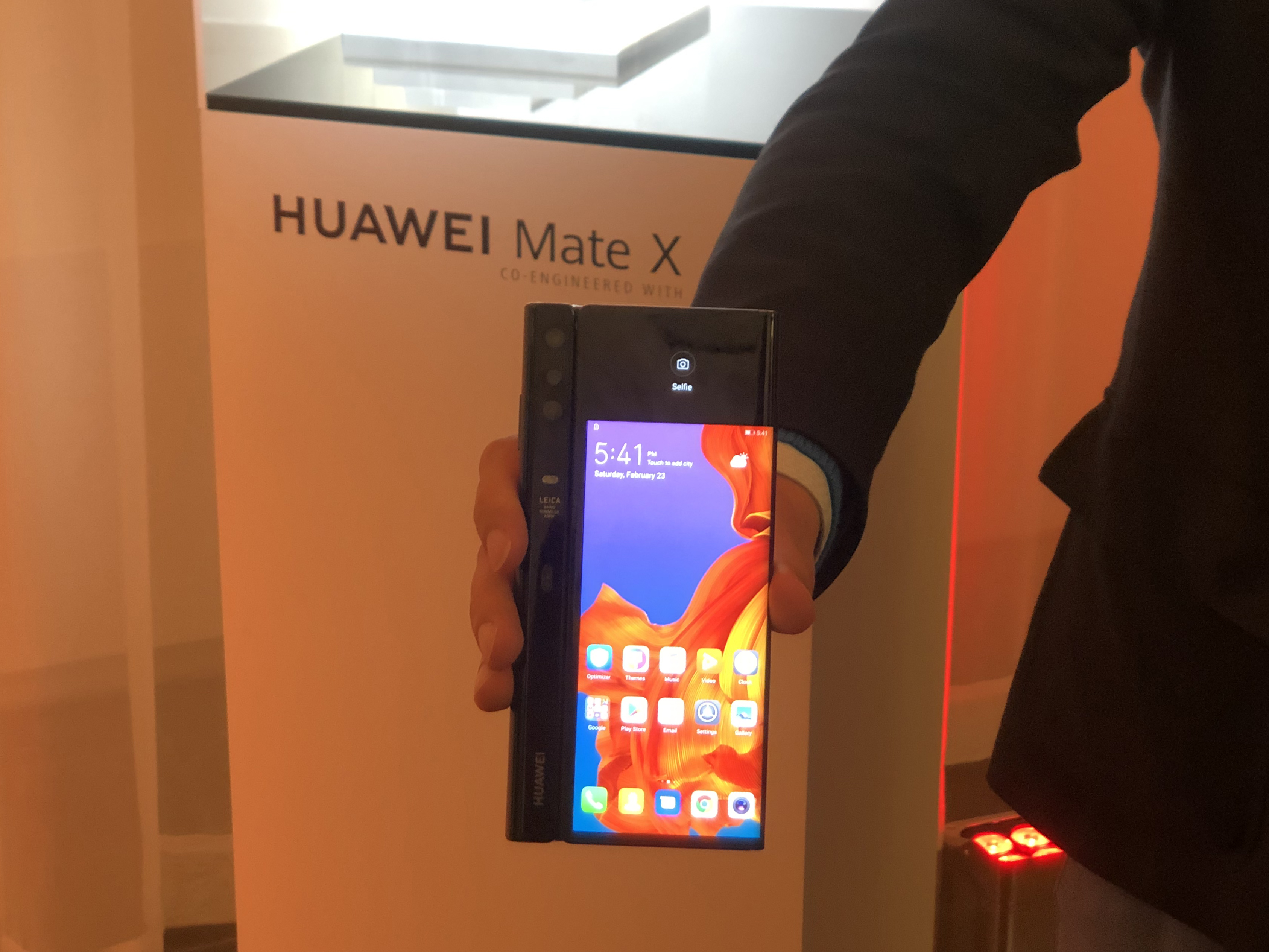 Unfolded the Mate X is 5.4mm thick, which Huawei will quickly remind you is thinner than an iPad Pro.
It folds totally flat – no awkward hinge bump – and measures 11mm in its clamshell form. We're yet to hold the phone in our hands, but if your first impression of the Galaxy Fold was how chunky it looks, Huawei's take might make you feel the opposite.
Naturally, you're going to add a bit of heft if you want to factor in the full cover case, which keeps every inch of the phone's exterior protected, but while it's obviously thicker than today's inflexible flagships, this is far from the hulking beast we feared most first-gen foldables would be.
3) It's 5G-ready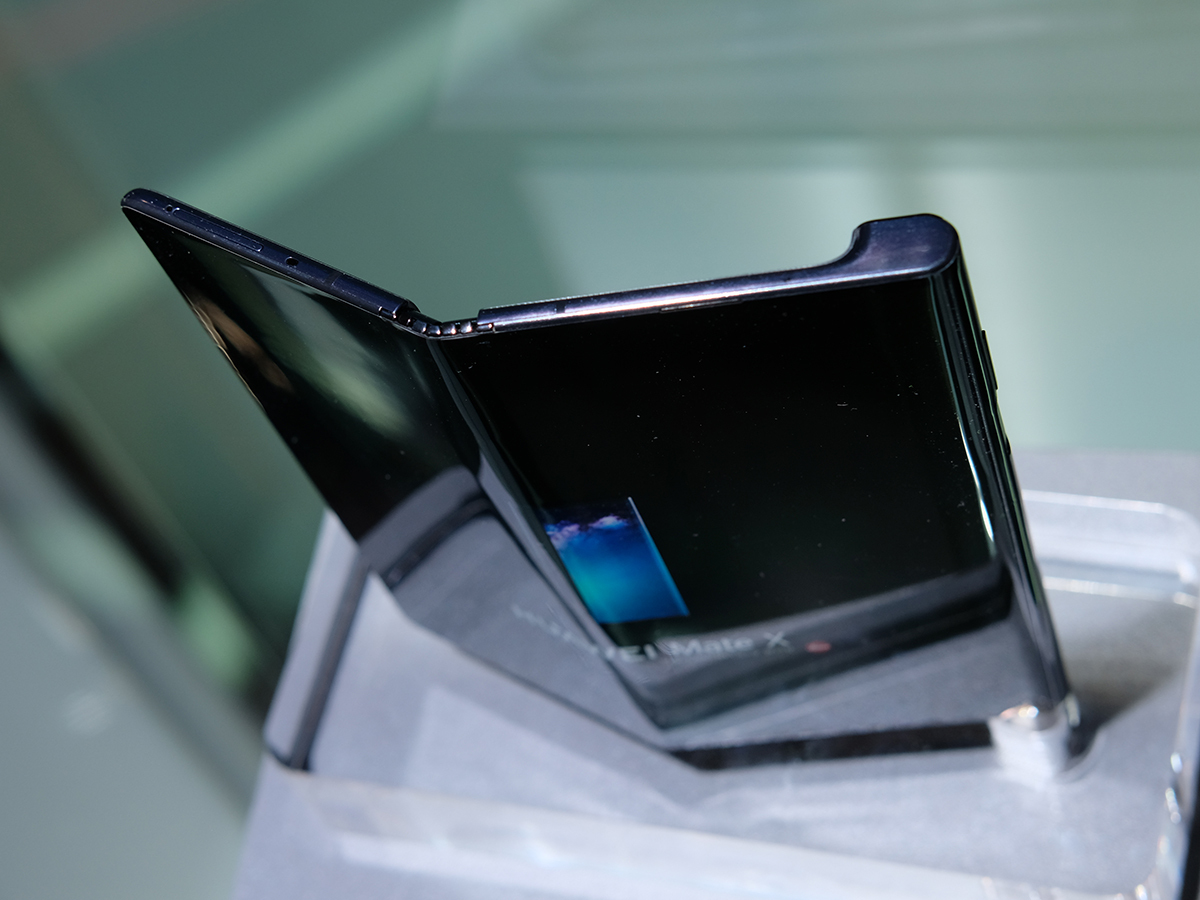 Smartphone manufacturers insist that 5G is on the fast-approaching horizon, and when networks start to roll out on a large scale, the Mate X is built to embrace them.
The Kirin 980 processor is paired with Huawei's Balong 5000 5G multi-mode chipset, and the phone has a Quad 5G antenna design.
What does all this gubbins mean to you? Provided you're in an area with 5G support, you can expect over 10x the speed of 4G, with a 1GB movie taking just three seconds to download.
4) Battery life is what you'd expect from Huawei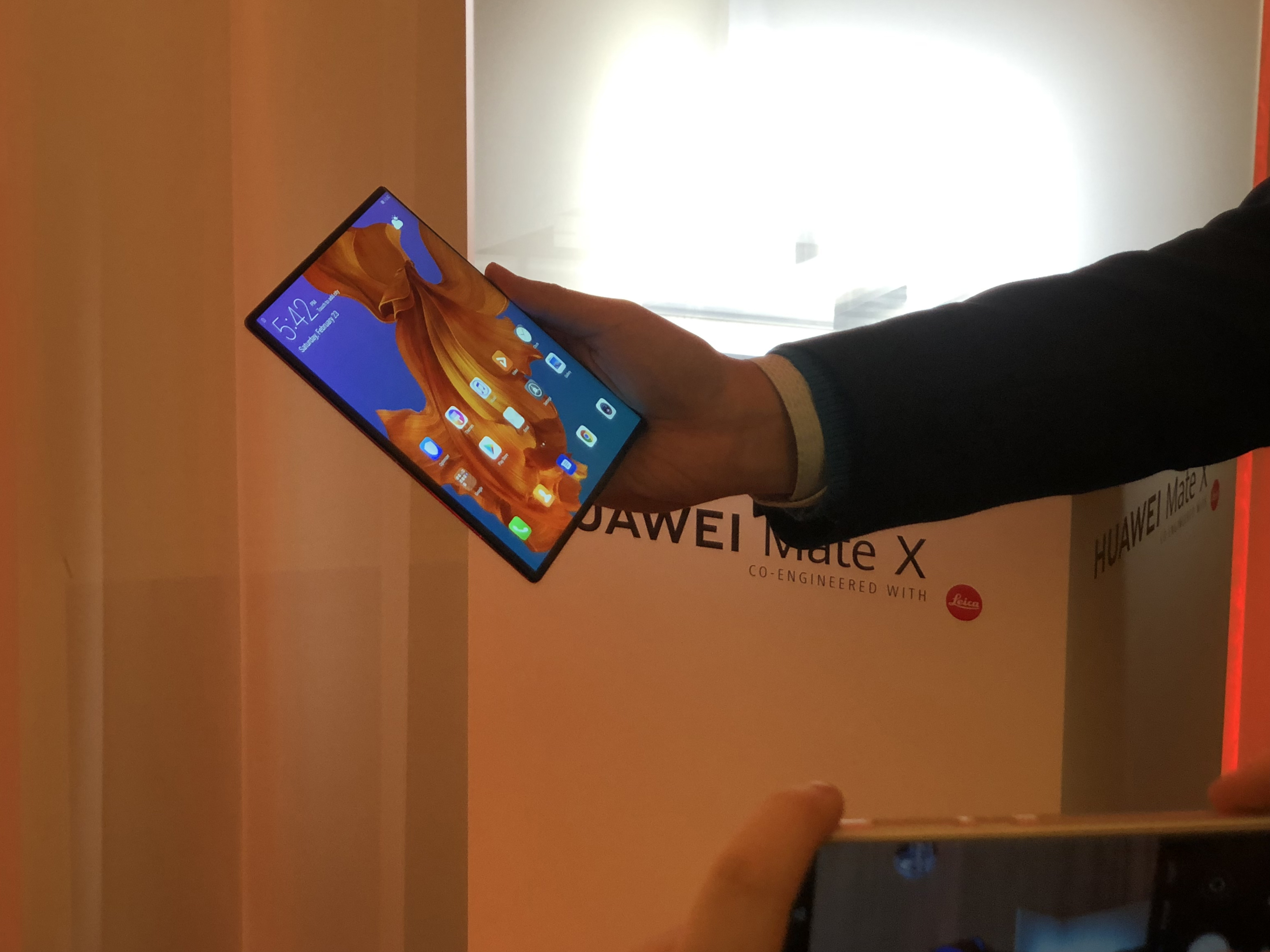 If your phone is suddenly a tablet as well, you'll want it to facilitate some heavy app-hammering.
Good news, then, that its maker has packed it a 4500mAh battery – larger than the one you'll find in the Mate 20 Pro.
Although it looks like wireless charging is absent, the Mate X supports Huawei's SuperCharge standard, and the company promises that it'll return a whopping 85% juice in 30 minutes.
5) It'll please portrait-loving pals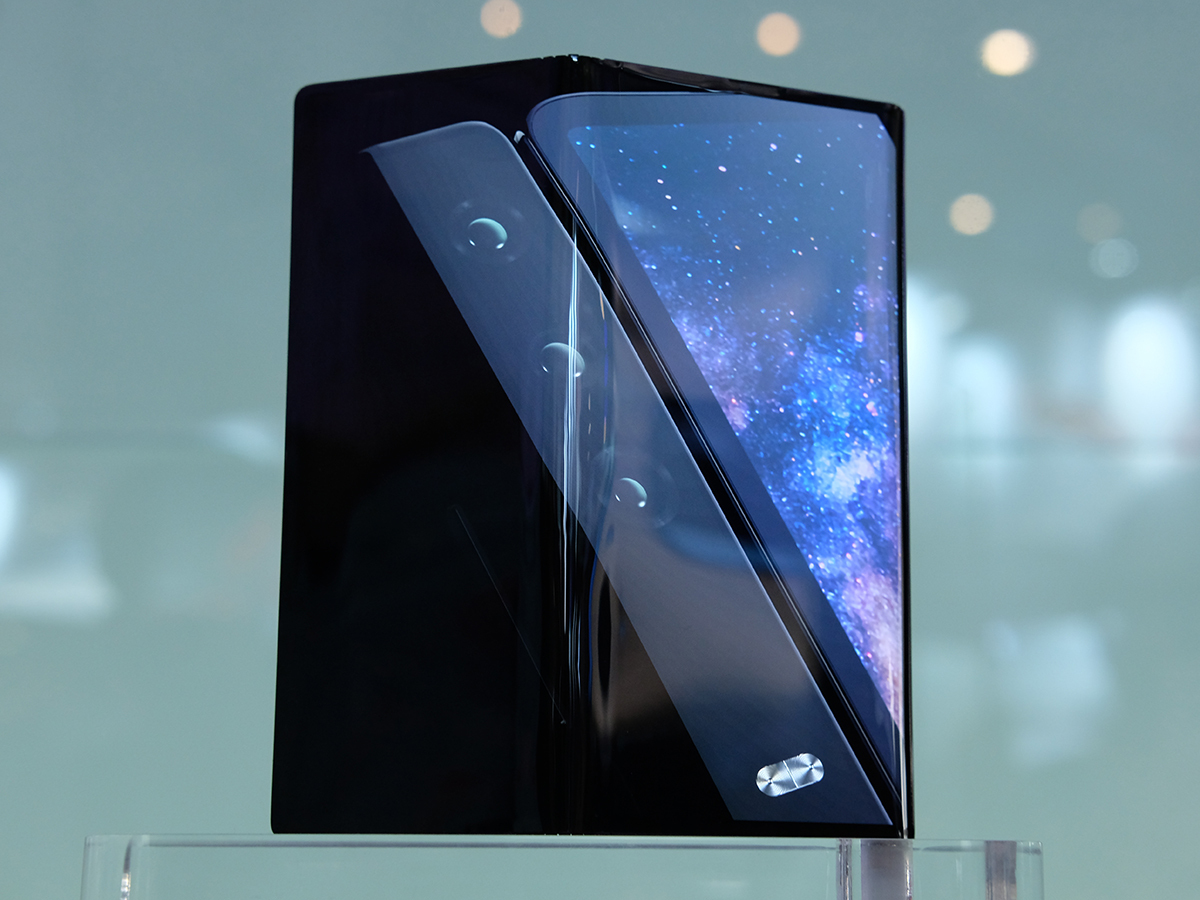 Huawei isn't saying much about the camera specs on its new phone right now, but we do know that it's selfie snapper is a Leica joint.
Borrowing from the Royole Flexpai, it makes use of the twin screens when folded by giving whoever you're taking a photo of a preview of the shot.
While this means you're probably going to end up standing in front of the Louvre for twice as long as you had planned to, it's undoubtedly a fun feature that simply wouldn't be possible on a traditional smartphone.