Nokia 9 PureView hands-on review
Dual-lens smartphone? Pah! Try a quintet of cameras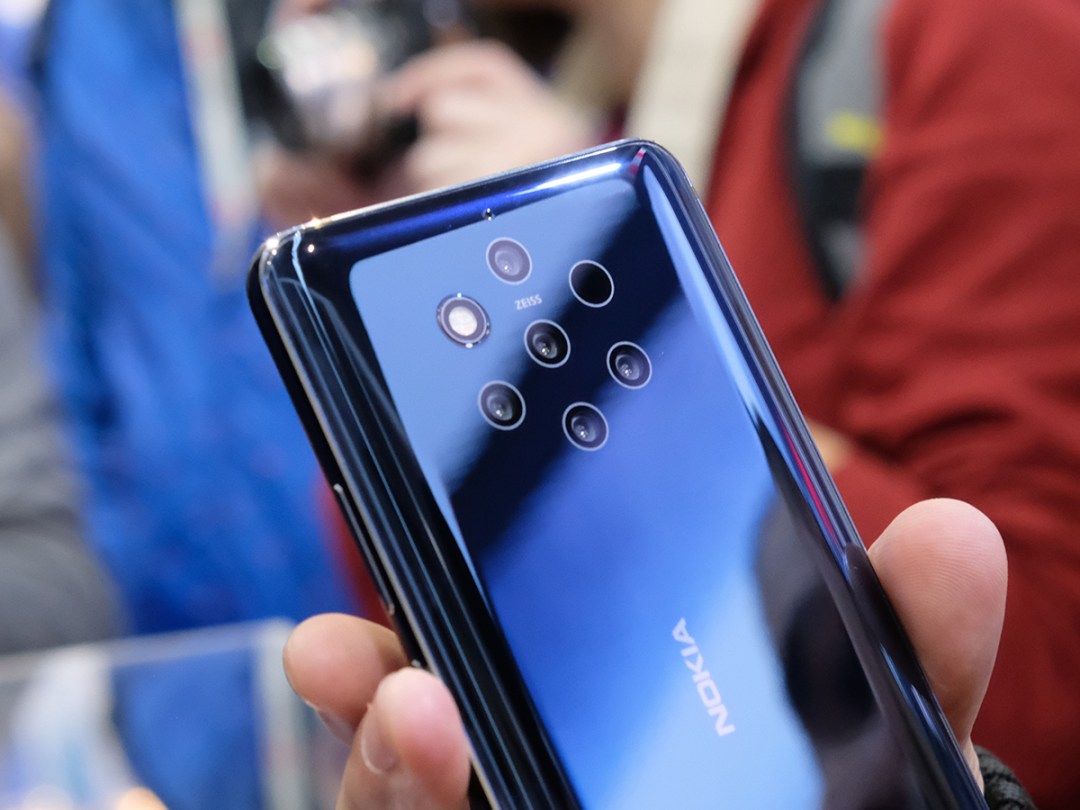 HMD's been doing quite well over the last couple of years with its Nokia smarthphones.
Since the Finnish company bought the brand off of Microsoft, it's released a succession of excellent mid-range and budget smartphones, in addition to "feature phones" like the 3310.
In 2019, though, the company is ready to step things up with a bit with a more premium offering: the Nokia 9 PureView. OK, it's not quite a £1000 flagship, but it certainly competes with the likes of OnePlus at the $699 level.
But in this oversaturated market of smartphones, every model needs a differentiating feature to lodge in the mind of consumers. The Nokia 9 PureView's is that it has not two, not three, but five camera lenses on the rear. That probably doesn't make for most exciting entry in the Guinness Book of Records, but it does make it officially the most number of lenses on the back of a smartphone ever.
Why is that necessary, let alone exciting? Well, we got to go hands-on with the phone to find out.
DESIGN AND BUILD: VANILLA THRILLS
In terms of overall design, the Nokia 9 PureView isn't particularly memorable. The tall top and bottom bezels feel a little bit 2017 now that we're firmly through the "notch" phase with "hole-punch" being the style of the day. As a result, the 9 doesn't feel like the most fashionable phone to be carrying around in 2019. That's not to say there aren't lots of positives, though. The big one has to be that, despite having five separate lenses on the rear, there are no camera bumps to create an uneven surface when you lay the phone down flat on the table. It's also nice and thin at just 8mm, and the front is made of Gorilla Glass 5. Underneath that glass is a 2K POLED screen that supports HDR10 movie playback and has an under-screen fingerprint reader. There's only one colour variant of this phone though: blue. If you want to mix it up beyond that, you'll need to buy a case.
CAMERA: HONEYCOMB LENSES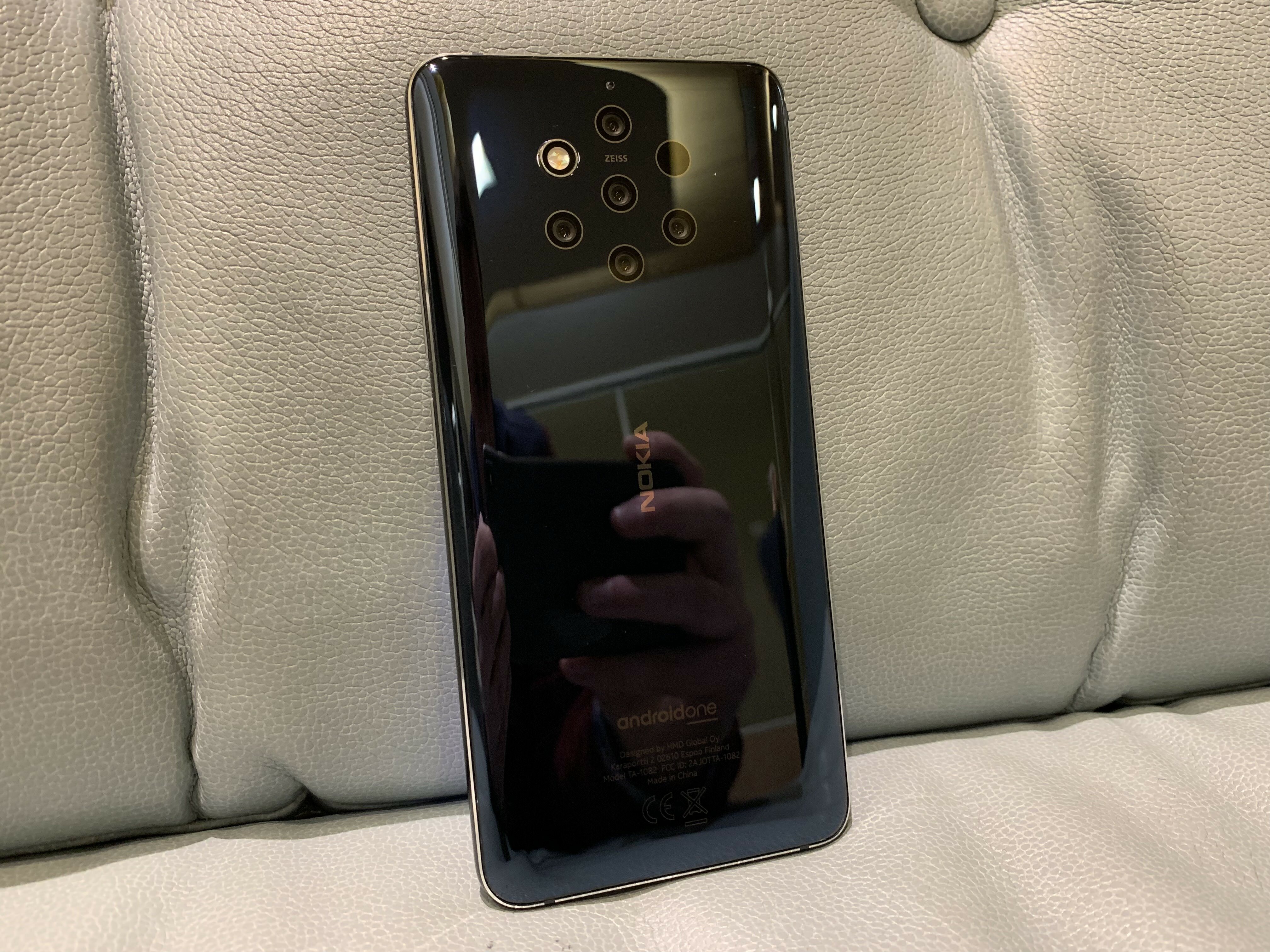 You can't really talk about the Nokia 9 Pureview without getting to the cameras, so let's cover them before we get to performance. Nokia didn't say this explicitly in our pre-MWC briefing, but its message is clear: if you value photography over everything else on a smartphone, this phone has been made for you. As we've mentioned, there are a ridiculous five lenses on the back of this thing. All five of work simultaneously together — this isn't a case of one lens being standard and another being wide-angle or telephoto. Two of the five 12MP cameras are colour sensors, with three monochrome sensors offering support. This also means that the phone can shoot natively in black and white, rather than using software to create the effect like most other smartphones. This setup allows for a pretty extensive dynamic range (for a smartphone) of up to 12.4 stops. Nokia says it's created a "next-gen pro camera UI" to take advantage of the hardware, allowing you to increase exposure gradually by 0.3 of a stop. The resulting images are fed through to a dedicated imaging coprocessor that links directly into the main Qualcomm Snapdragon 845 processor. This means that image processing is lifted away from the CPU, and images can be processed 10 times faster as a result. In addition to all this, the GPU is employed to create a depth map of each shot. This means that each photo can have 1200 layers of depth, compared to the 10 layers offered by traditional smartphones. Nokia calls all of this "computational photography" because this processing can add much more customisation for photo editors. This depth mapping can then be interpreted by Google Photos, allowing you to adjust the bokeh blur and focal point of your photos after you've taken them. Of course, this being a smartphone aimed at photography fanatics, it'll also shoot in RAW and DNG formats so they're ready to be pulled into Adobe's software for editing.
PERFORMANCE: RETRO POWER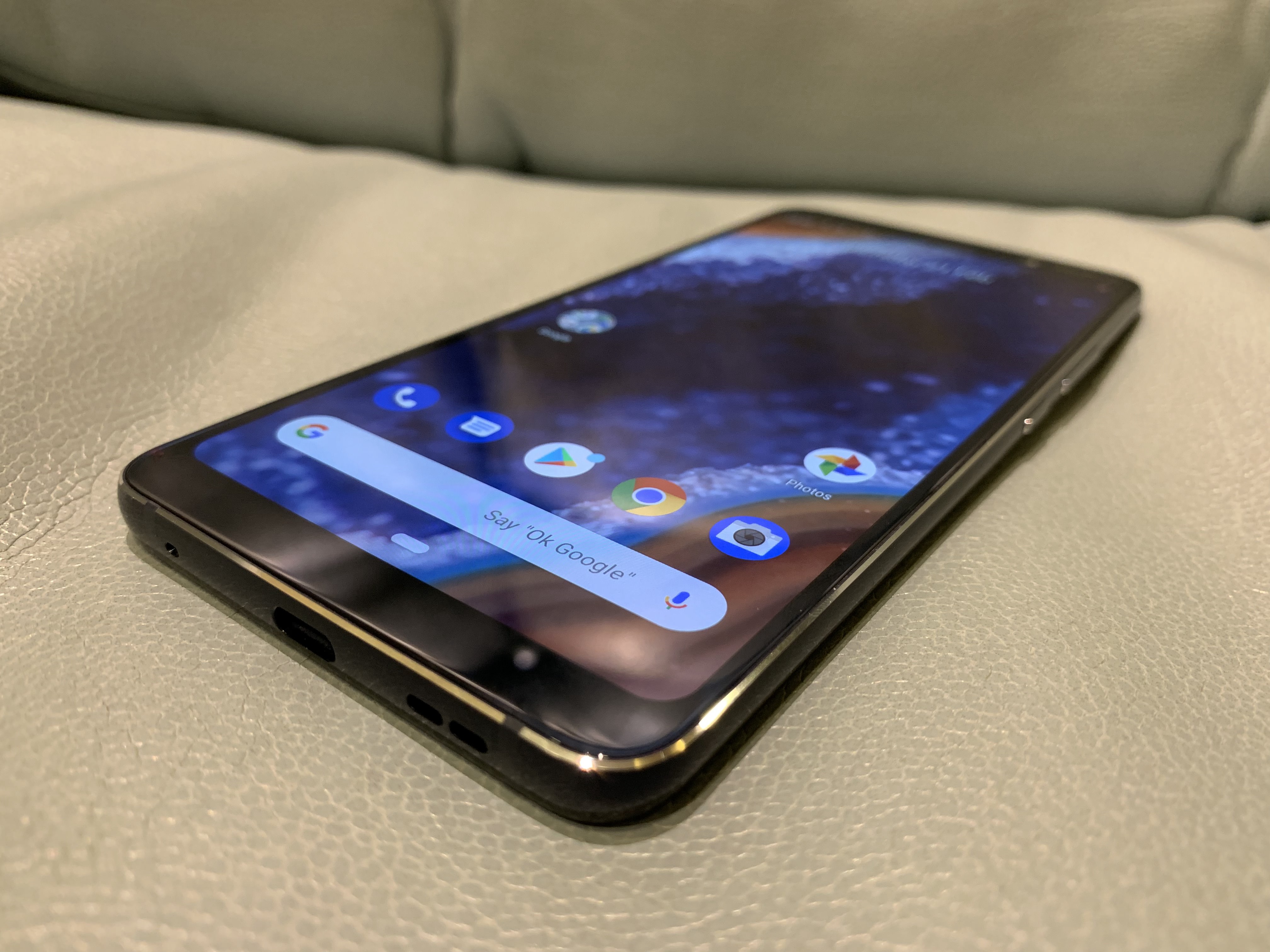 Just as the overall design of the Nokia 9 PureView feels a little bit last year, so do the internal specs. The Snapdragon 845 processor is good, featuring on phones like the Samsung Galaxy Note 9 and the Google Pixel 3, but it is soon to be superseded by the Snapdragon 855, expected in Xiaomi's Mi9 phone and probably more being unveiled at MWC 2019. We'll have to wait for the review unit before being able to perform benchmarks, but with the 845 being so prevalent you can expect it to multitask and run the latest games just fine. The phone ships with 128GB of storage, which is pretty standard for a phone at this price, but there's no expandable card slot.
Nokia 9 PureView Verdict