Stuff Most Wanted Awards 2020
Crazy month + crazy cool gadgets = crazy amount of awards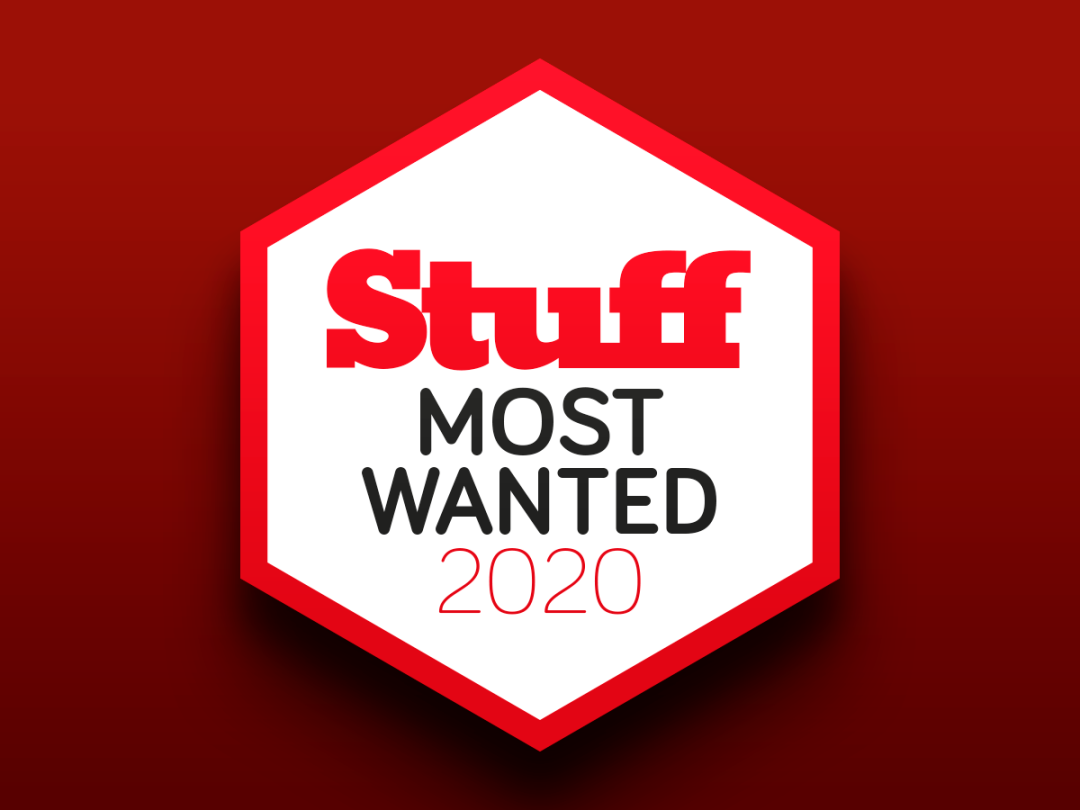 In a normal year, September is a veritable bonanza of new gadgets. As well as Apple launching new devices, the entire tech world descends on Berlin to show off its wares at a big show called IFA.
With the coronavirus pandemic, giant 'murder hornets' invading the US, and Elon Musk and Grimes naming their baby after an equation, it's pretty clear that 2020 is very far from being a normal year – but that hasn't stemmed the flow of new gear to covet.
So while IFA was a little different to normal, we're having to wait a bit longer for the iPhone 12, and there are still huge announcements still to come, here's our pick of what has emerged over the past few weeks that we can't wait to get our hands on. 
1. Lenovo Smart Clock Essential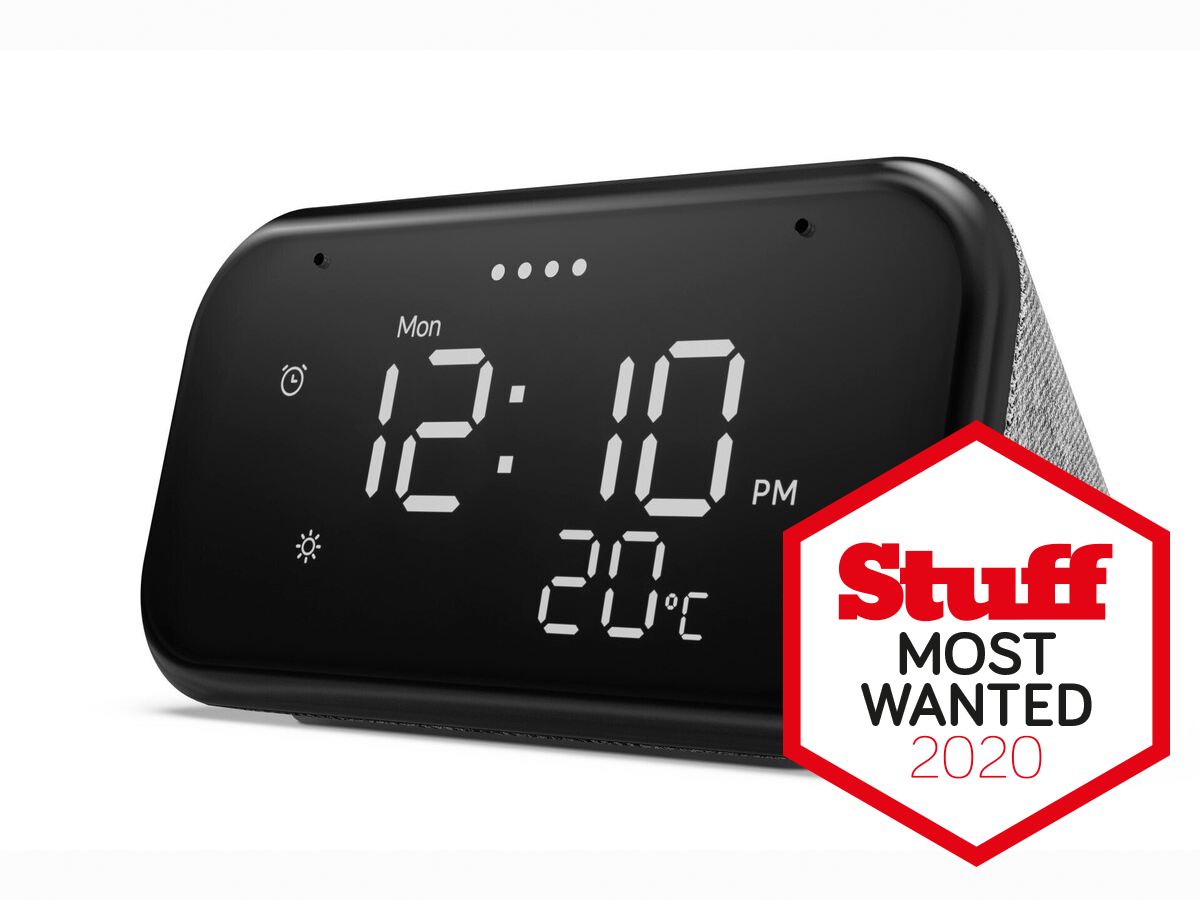 Just being able to tell the time used to make a clock smart enough. To be fair, knowing how far the earth has spun is pretty clever in itself, but in this world of connected cars, ovens and toothbrushes, it's not unreasonable to expect a bit more.
That puts Lenovo's new Smart Clock Essential near enough top of the class. Its 4in LED display tells you the time and temperature, plus with Google Assistant on board you can ask it questions, play music through the 3W speaker, or use it to control your smart home kit. At an outrageously reasonable €59, you can also stick one in pretty much every room. We'll take 10.
2. Mario Kart Live: Home Circuit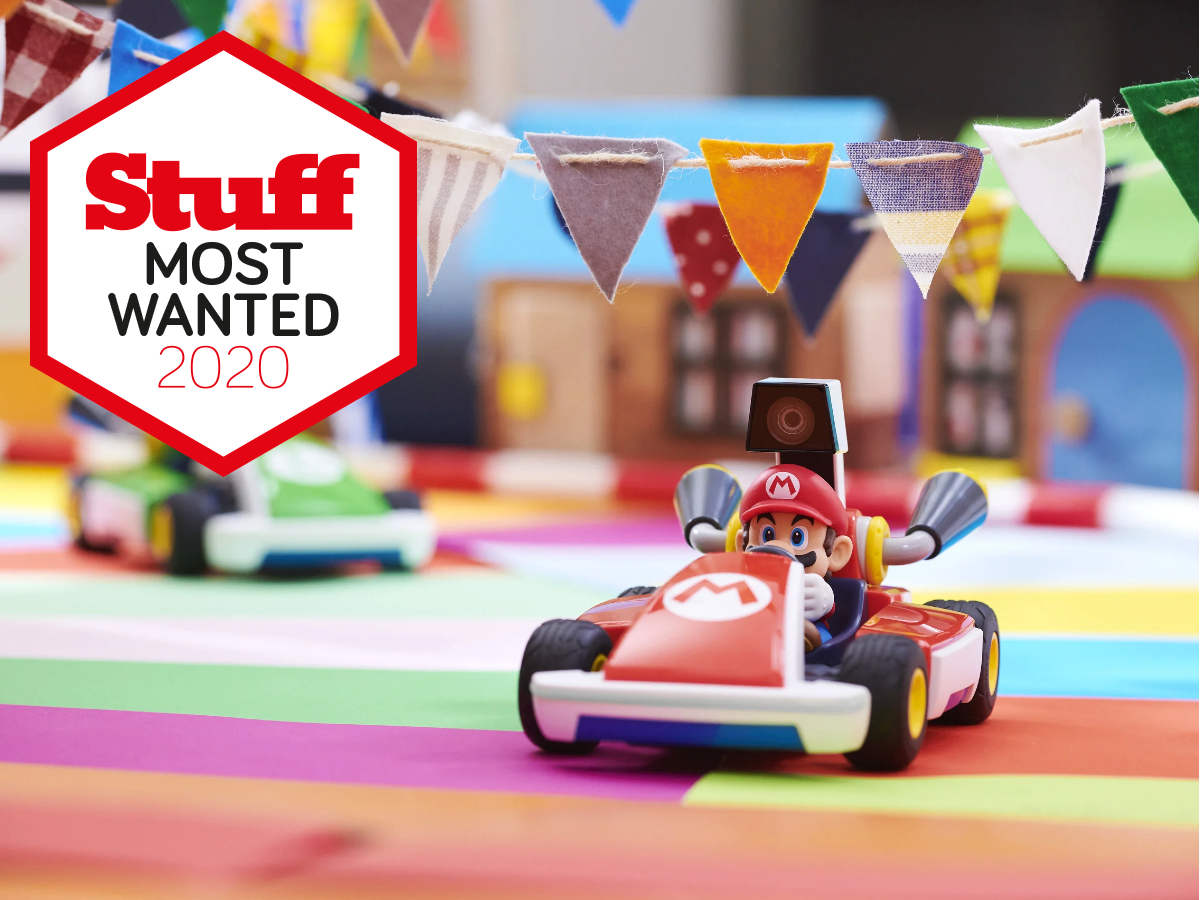 Have you ever been cut up on a dual carriageway and wished you had a red shell you could luzz at the culprit to teach them a lesson? Unfortunately, the M25 does not go through Koopa Troopa Beach and your Nissan Qashqai is not a kart – but Home Circuit does use AR to bring Mario Kart to life.
The £100 game includes a camera-equipped mini plastic kart (complete with either Mario or Luigi behind the wheel) and four gates that can be placed anywhere you want to create a track on your living room floor. Your Switch then becomes the steering wheel, with the screen bringing the Mushroom Kingdom alive amid your Ikea furniture. On your marks…
3. Motorola Razr 5G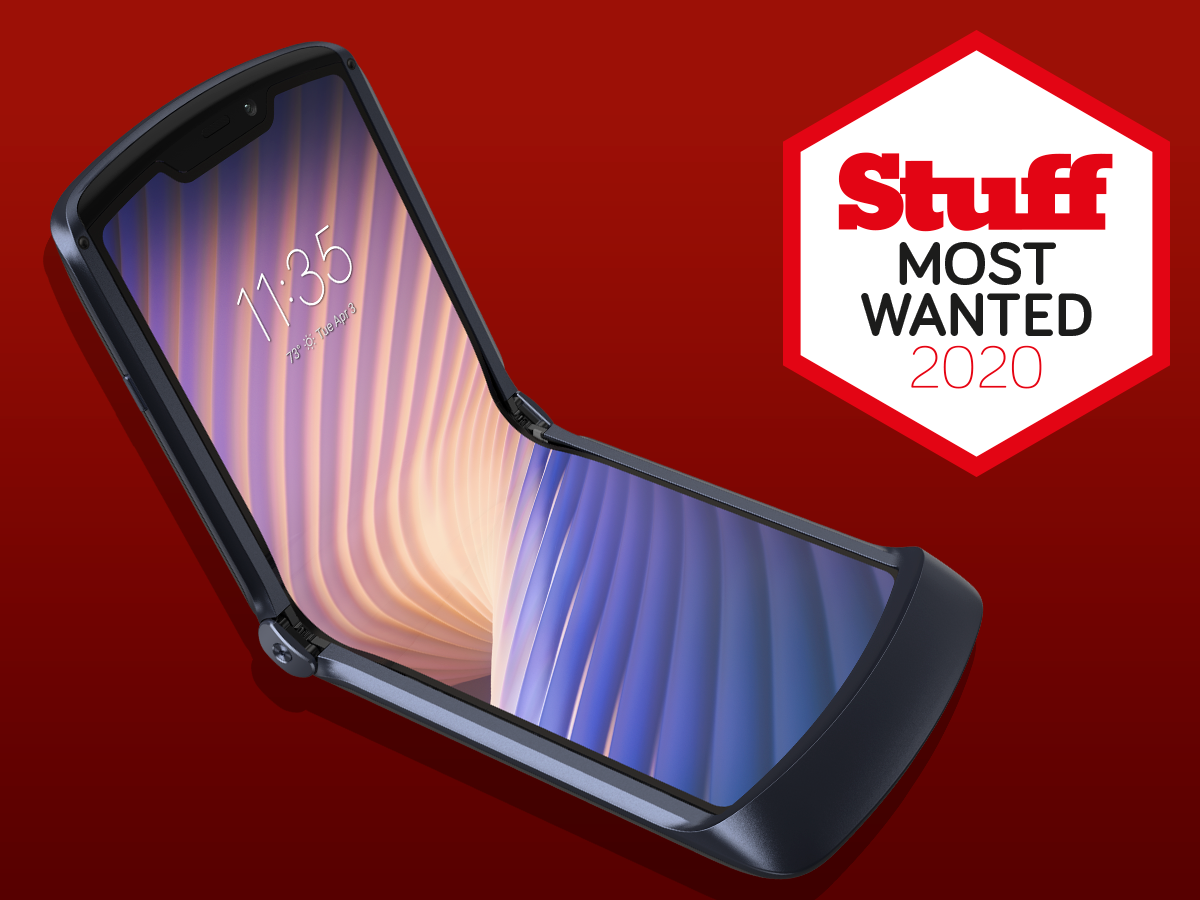 When Motorola resurrected the Razr in 2019 the nostalgia alone was almost enough to guarantee its success. Throw in a folding 6.2in screen and what could possibly go wrong? Unfortunately, sub-standard snappers, stingy storage and stamina issues got in the way – but its 2020 iteration has added much more than just 5G.
A faster Snapdragon 765G processor, 8GB of RAM, 256GB of storage, and a 2800mAh battery should address some of those issues, while the 20MP internal camera and 48MP rear one with time-of-flight sensor and optical image stabilisation are significant snapper upgrades. Throw in the nifty 2.7in Quick View OLED on the outside and the Razr has never looked sharper.
4. Philips Hue Play lightstrip
If you've ever tried making your own Ambilight by sticking a fluorescent tube to the back of your telly you'll know there's more to Philips' illuminations than that. If you don't own one of the actual TVs, though, its new Hue Play lightstrip can sync with what's on screen to offer a similarly immersive experience.
Available for tellies of up to 60in (£160), up to 70in (£180), and up to 85in (£200), it's the first Hue lightstrip that can generate multiple colours at once, which is crucial to doing its thing. You'll also need a Philips Hue Bridge and a Hue Play HDMI sync box for it to work its TV-augmenting magic, but that's got to be cheaper than forking out for a whole new one.
5. Microsoft Xbox Series S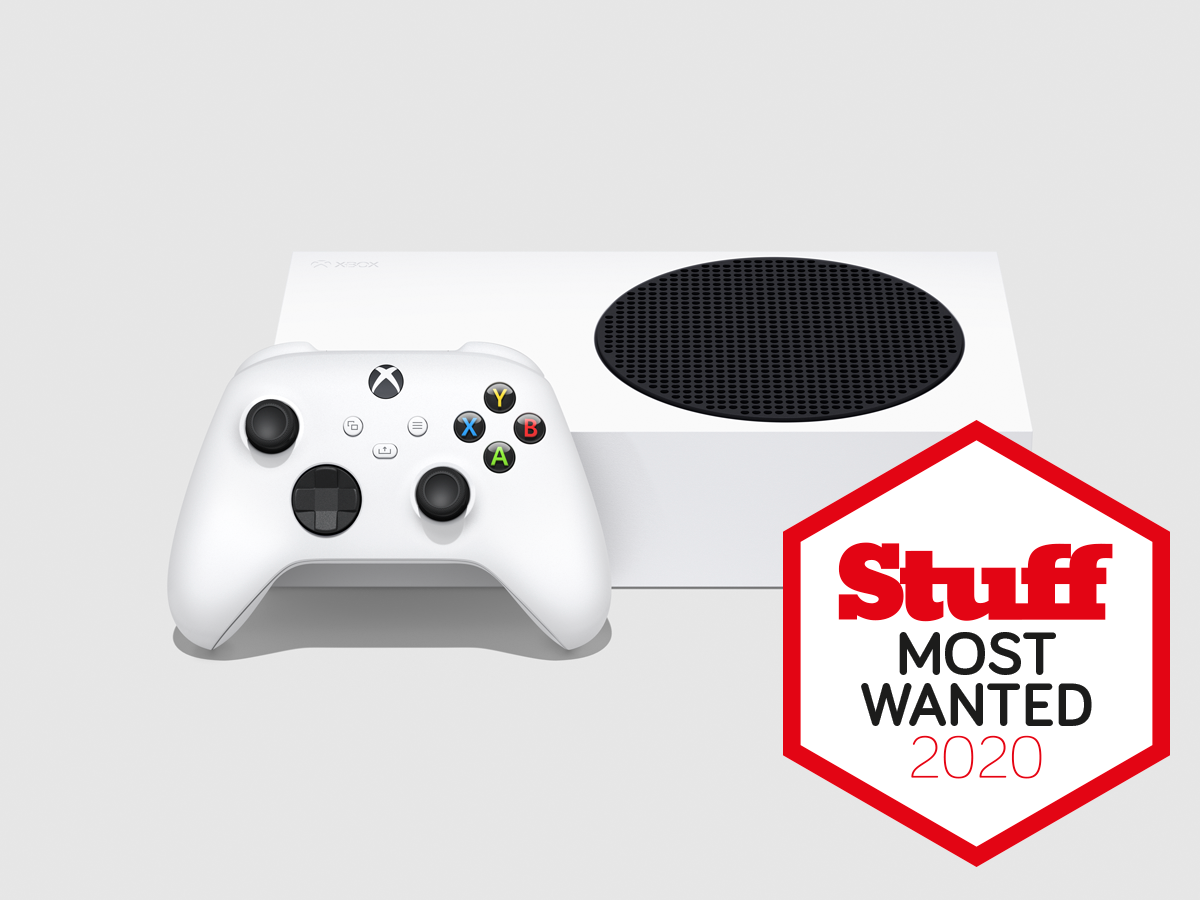 When a next-gen console battle breaks out the only decision you usually have to make is simple: Xbox or PlayStation? This time around, though, Microsoft has decided to make the choice much harder.
At just £250, the Xbox Series S is a next-gen console at a current-gen price. So where's the catch? It can't do 4K, with resolutions topping out at 1440p Quad HD and up to 120fps, but it will still play all the same games. There's no optical drive and only 512GB of storage too, but as a result it's the smallest Xbox ever. Perhaps we'll just buy both.
6. Samsung The Premiere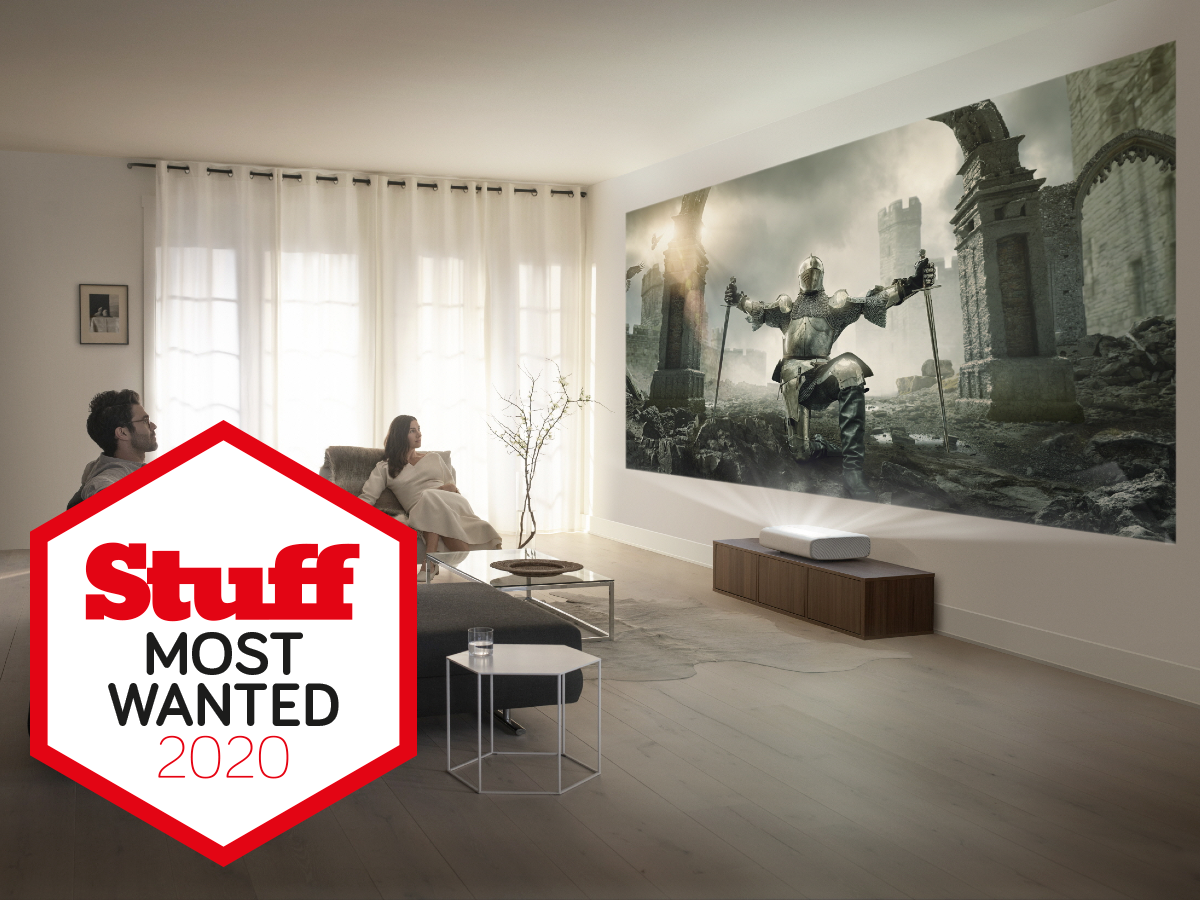 If there was ever a projector worth rolling out the red carpet for, you can bet your fanciest, most expensive designer togs this is it. Samsung's awkwardly named The Premiere is an ultra-short throw laser projector that can beam a 10ft picture onto a wall from just a few inches away.
With the required streaming apps onboard, plus woofers and Acoustic Beam surround-sound tech built-in, it has everything but the popcorn taken care of, while support for 4K, HDR10+ and a brightness rating of 2800 lumens promise a blockbuster picture. You just need to decide what to watch.
7. LG PuriCare Wearable Air Purifier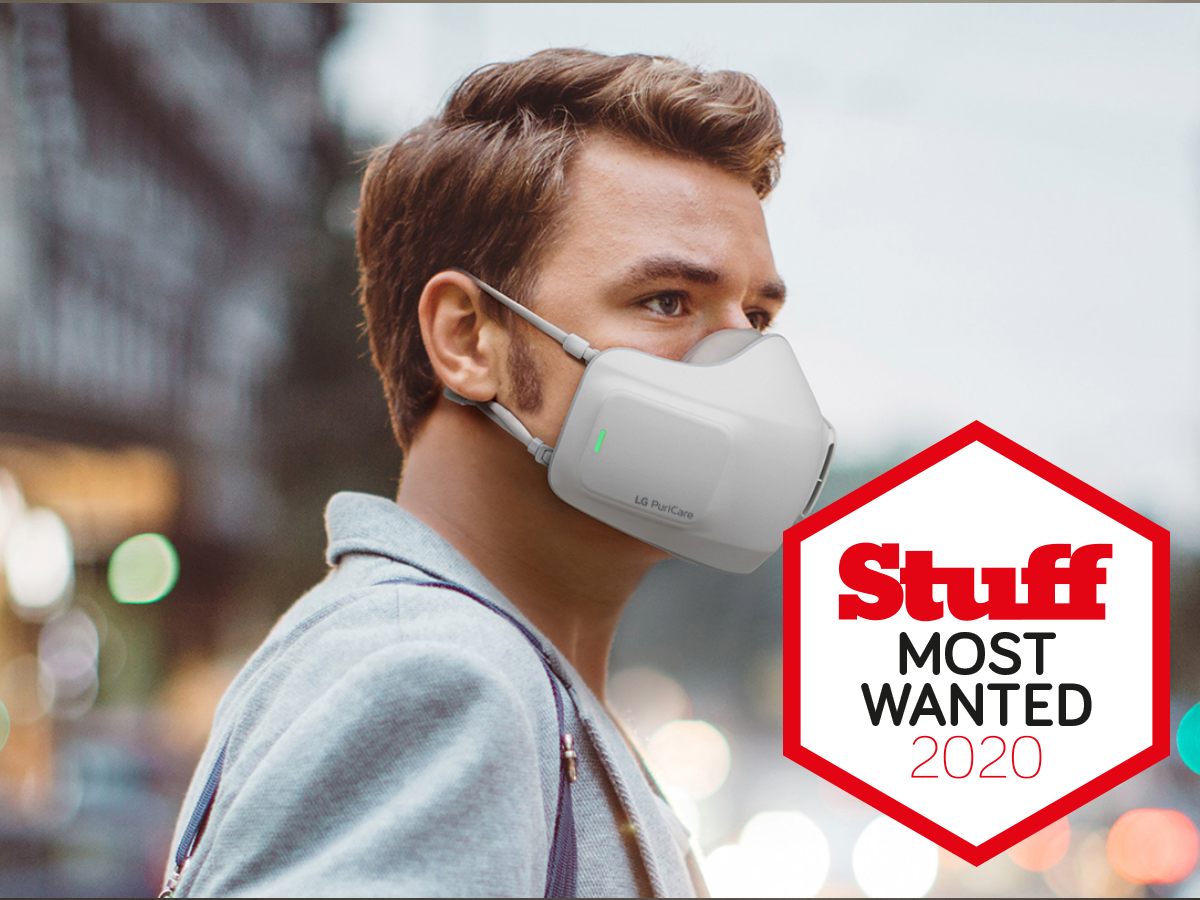 If LG had launched a mask this time last year only dentists, burglars and people with particularly bad hayfever would've cared. But this is not 2019 and we are now all experts on the relative merits of the various different kinds of face covering.
It's worth pointing out immediately that LG's PuriCare Wearable Air Purifier isn't currently certified to offer any more protection against COVID-19 than that mask you made out of an old pair of pants. But do your smalls come with two H13 HEPA filters, dual three-speed fans that adjust automatically to your breathing, and a charging case that kills bacteria with built-in UV-LED lights? Didn't think so.
8. Honor MagicBook Pro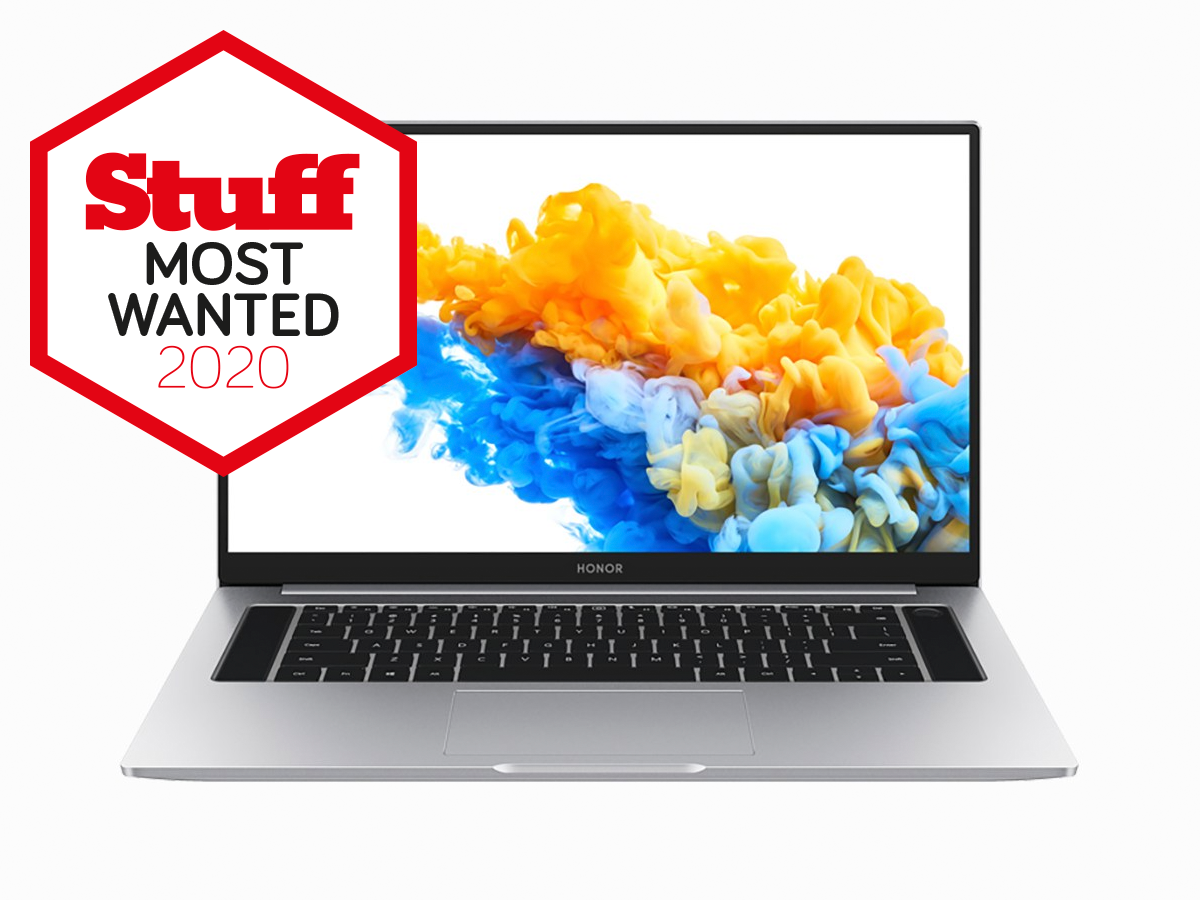 Magic books are normally full of spells to turn your enemies into toads or make rabbits disappear. Honor's is a bit different. Inside the MagicBook Pro (£850) you'll find a Ryzen 5 4600H processor, 16GB DDR4 RAM and a 512GB SSD, with USB-C, USB 3.2, HDMI 2.0 and a headphone port to plug stuff into.
All that obviously takes up some space, so there's a 16in Full HD screen, although its 90% screen-to-body ratio means the MagicBook Pro is more similar in size to a 15in laptop. It also tips the scales at just 1.7kg. As for the spells – you'll just have to do what every other millennial wizard does and Google them.
9. Philips Fidelio B97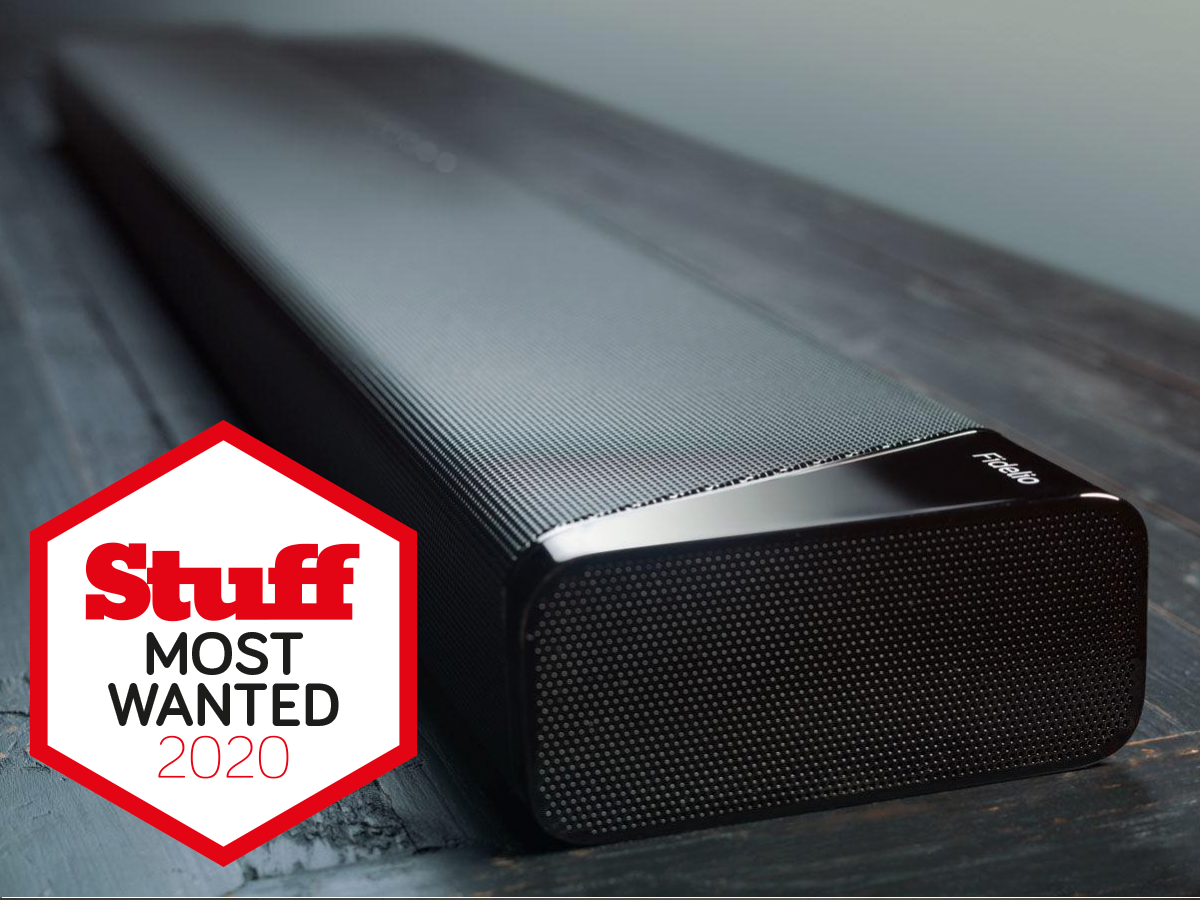 Soundbars are often seen as a compromise, but which of the following things sounds like a compromise to you: 740W of power, 17 drivers, detachable battery-powered speakers, or a wireless subwoofer? None of them, right? Exactly.
At £1000, the Philips Fidelio B97's price tag is no compromise either. But when you consider that some of those 17 drivers are upwards-firing for Dolby Atmos business, it also supports the new IMAX Enhanced format, and there's Amazon Alexa and Google Assistant onboard for voice control, this is one seriously well-equipped soundbar.
10. Samsung Galaxy Z Fold 2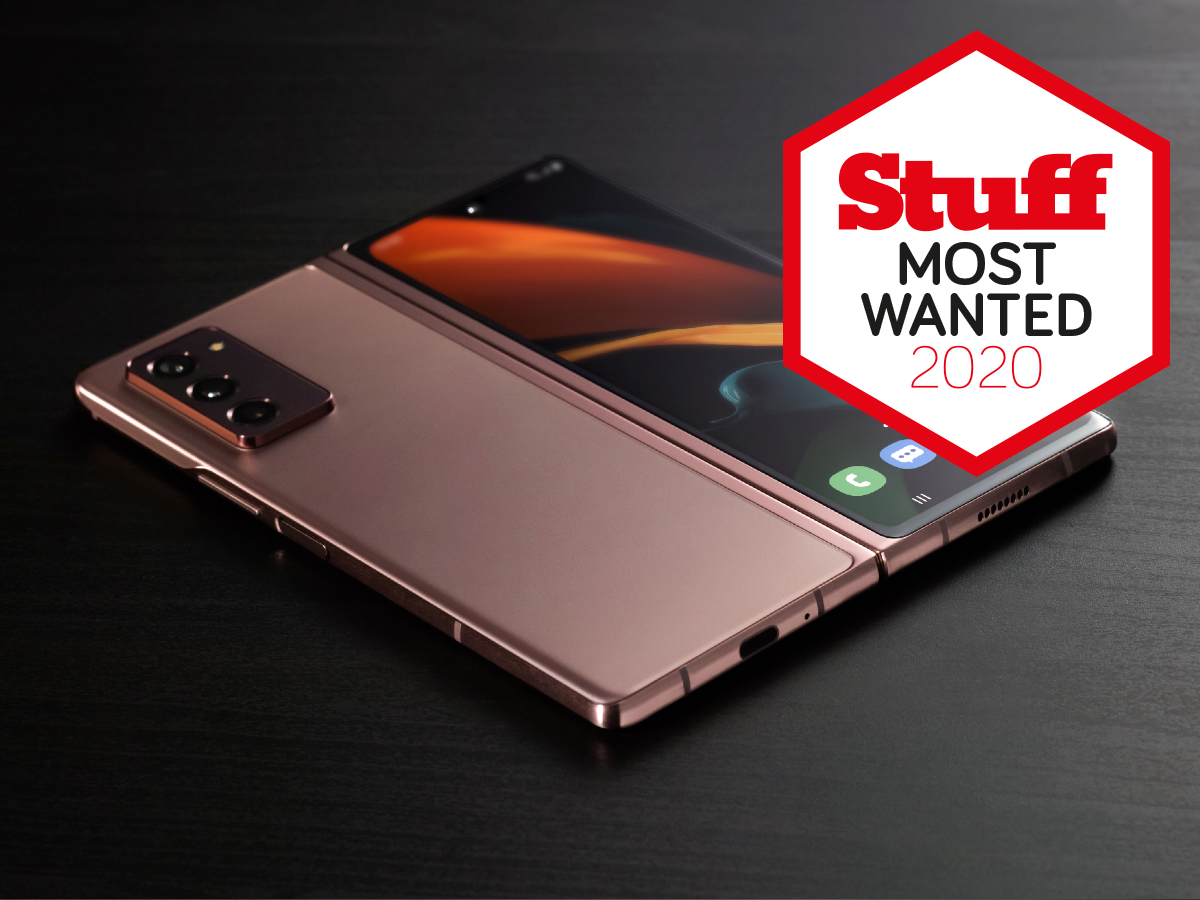 Alan Sugar recently said that the Galaxy Z Fold 2 was "the greatest telephone I've ever used in the whole of my life." But don't let what that business Boglin thinks put you off.
To be fair to Mr Amstrad, Samsung's third attempt at its folding phone (it needed two tries at the original, remember?) does address the Fold's major issues: the massive notch inside has gone and the front screen is bigger. It might not make folding phones a thing overnight but the backing of a biggie like Samsung is crucial to stopping them from going the same way as the Amstrad Emailer.
11. ZTE Axon 20 5G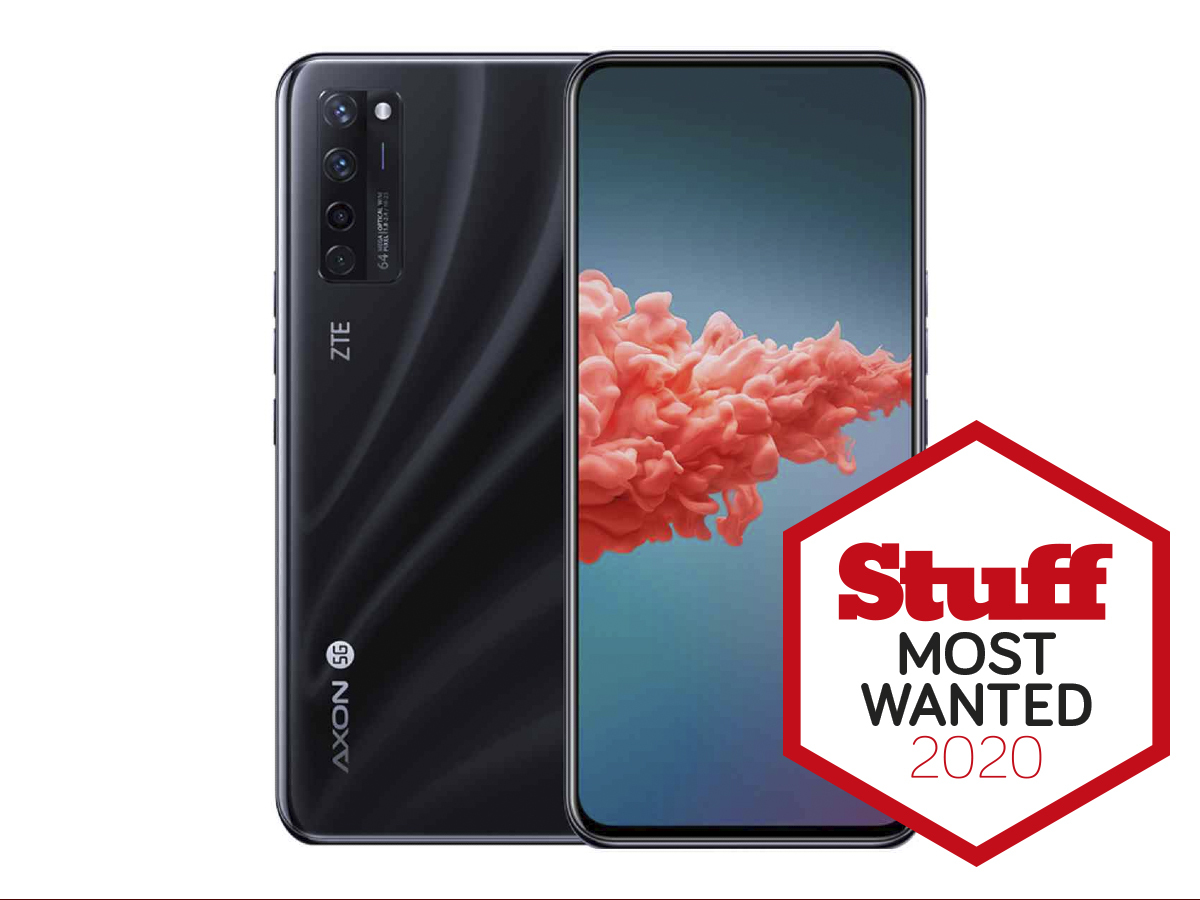 We've seen phone makers try everything from hole punches to pop-up snappers in an attempt to kill the notch, but ZTE is the first to bury a front-facing camera underneath the screen. Peering through the FHD+ OLED is a 32MP snapper, which means the 6.92in display can fill the whole front of the phone.
Sharing the space inside is a Snapdragon 765G processor, up to 8GB of RAM and 256GB of storage, and a 4220mAh battery, while the camera round the back is a multi-lens job with a 64MP main sensor – just in case the front one makes all your selfies look like you're trapped under ice.
12. Oculus Quest 2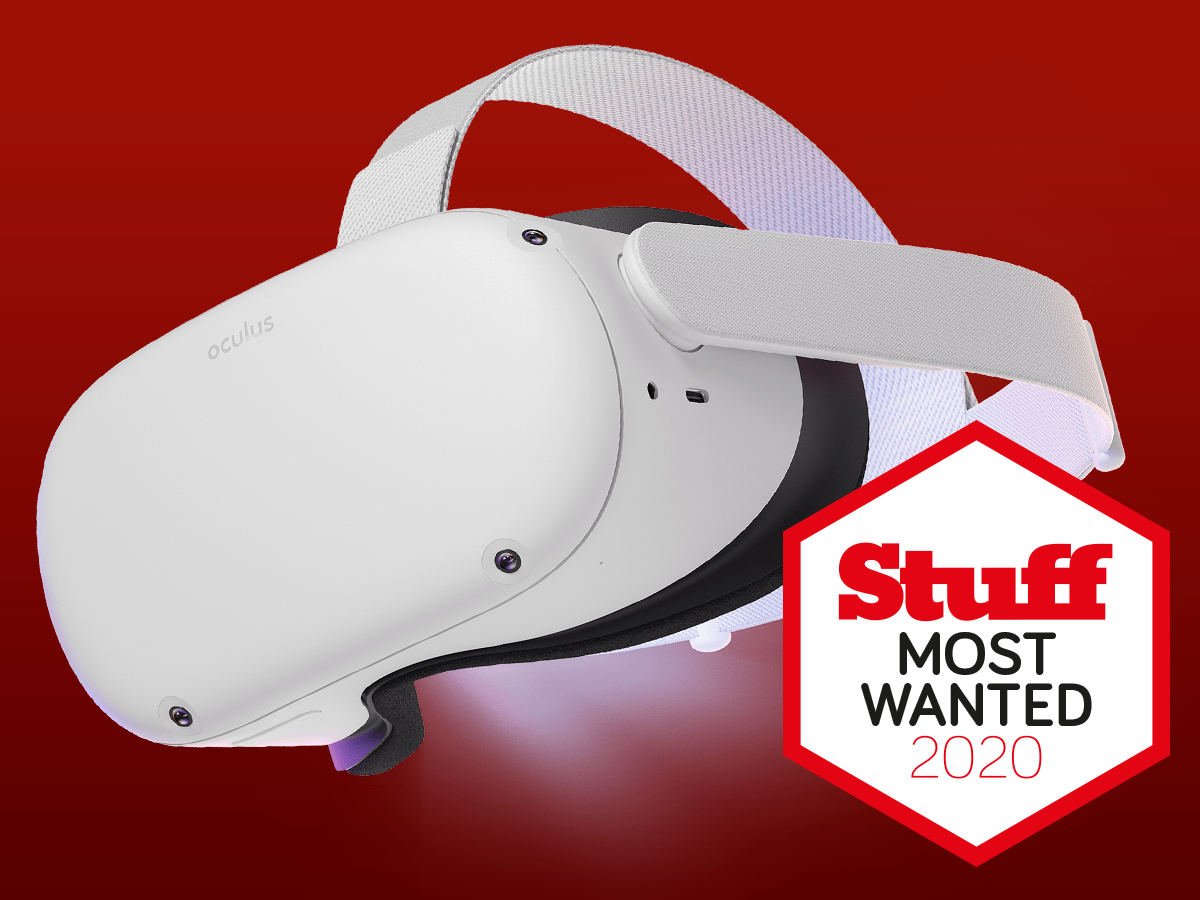 The original all-in-one Oculus Quest was a big hit in Stuff towers, but make no mistake: the Oculus Quest 2 is an improved VR headset. With a resolution of 1832 x 1920 per eye, it's sharper than both the first Quest and the Rift S, and will soon support 90Hz refresh rates for smoother gameplay. There's a better processor and more RAM, even though the headset is smaller, lighter and cheaper – you do the math.
The Touch controllers have been tweaked for power efficiency and thumb comforts, while Oculus has improved the integrated sound too. Looks like the Quest 2 is about the detrone its predecessor as our fave VR headset.
13: iPad Air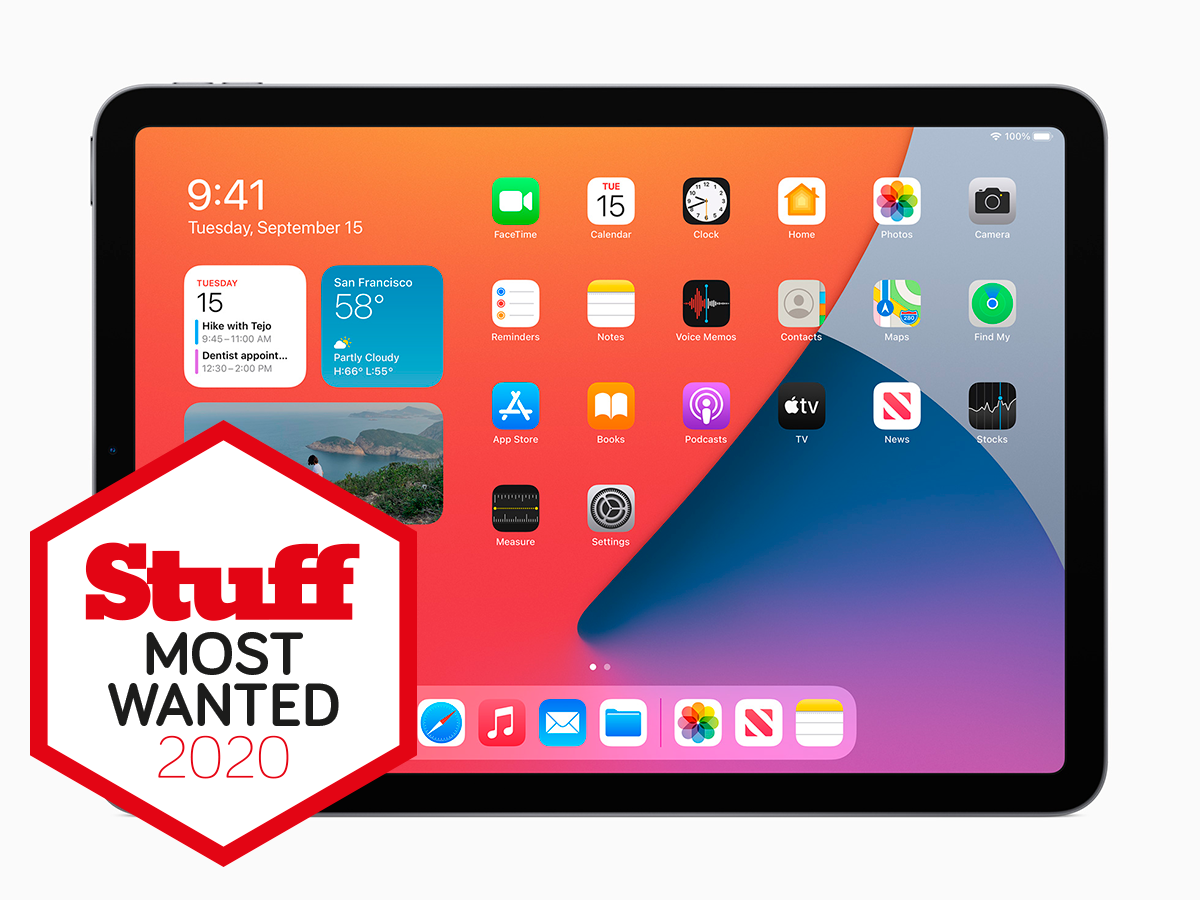 The old iPad Air sat in a weird middle ground between the more stylish and powerful iPad Pro and the much cheaper entry-level iPad, but Apple's latest revision finally gives the middle tablet a chance to stand out from the pack. That's thanks to the five different colour options available, including new sky blue and green finishes, but there's more on tap here.
Starting at £579, is also Apple's first tablet to pack the brand new A14 Bionic processor that we'll see in the next iPhones, plus it has a larger 10.9in Liquid Retina display and a Touch ID sensor built into the power button on the right side of the frame. The existing Pro models still pack some perks not found here, but the new iPad Air might now be our fave iPad ever.
14: Fitbit Sense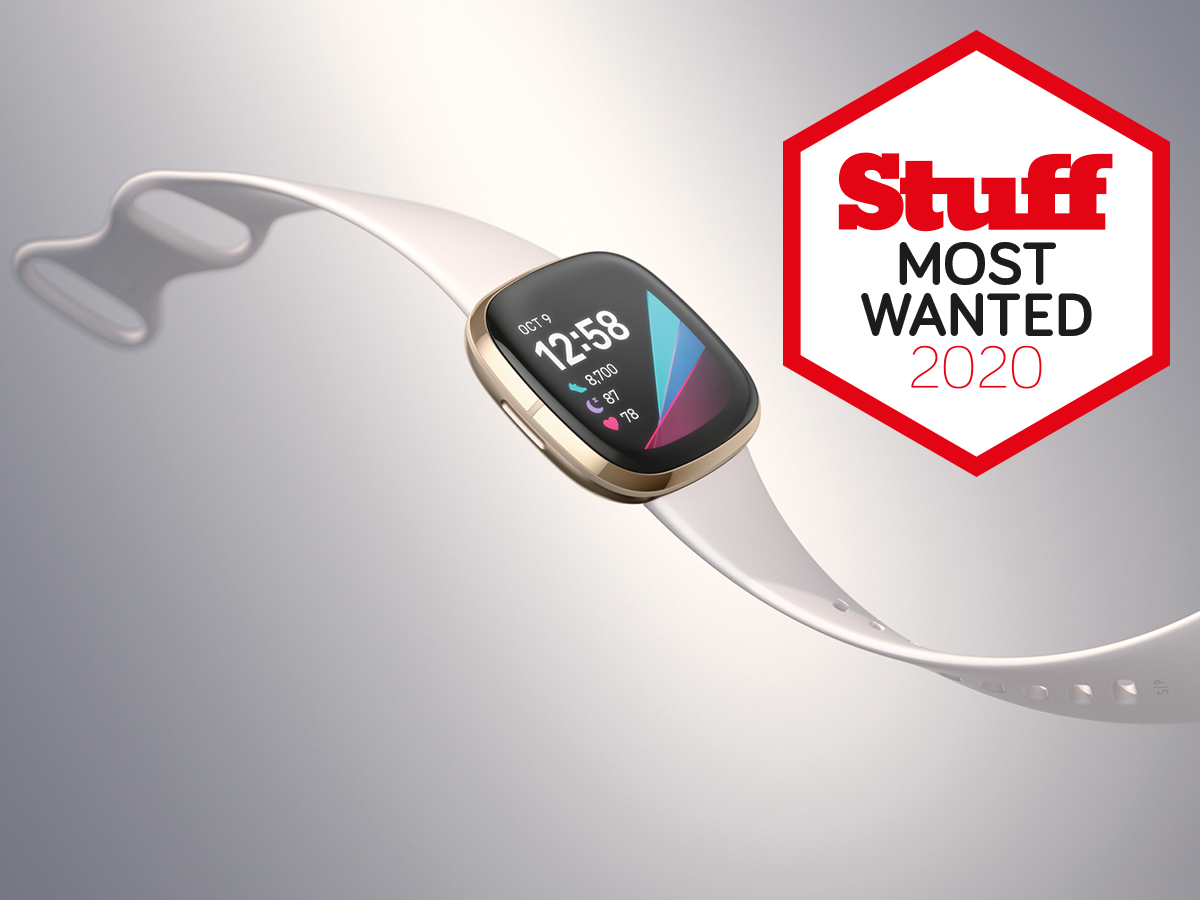 The Sense is Fitbit's most ambitious and tech-loaded smartwatch to date. As well as traditional fitness and sleep-tracking capabilities, it's is also the world's first smartwatch to ship with a built-in electrodermal activity (EDA) sensor that helps you manage stress.
Add to this a new ECG app for advanced heart rate tracking and even an on-wrist skin temperature sensor, and the Sense has most areas of your physical well-being covered – plus how could we say no to seeing how stressed Hot Stuff editor Matt Tate really gets watching Spurs limp to mediocrity in the Europa League?