25 best gifts for gamers for Christmas 2023
Get your festive game on with these button-bashing crackers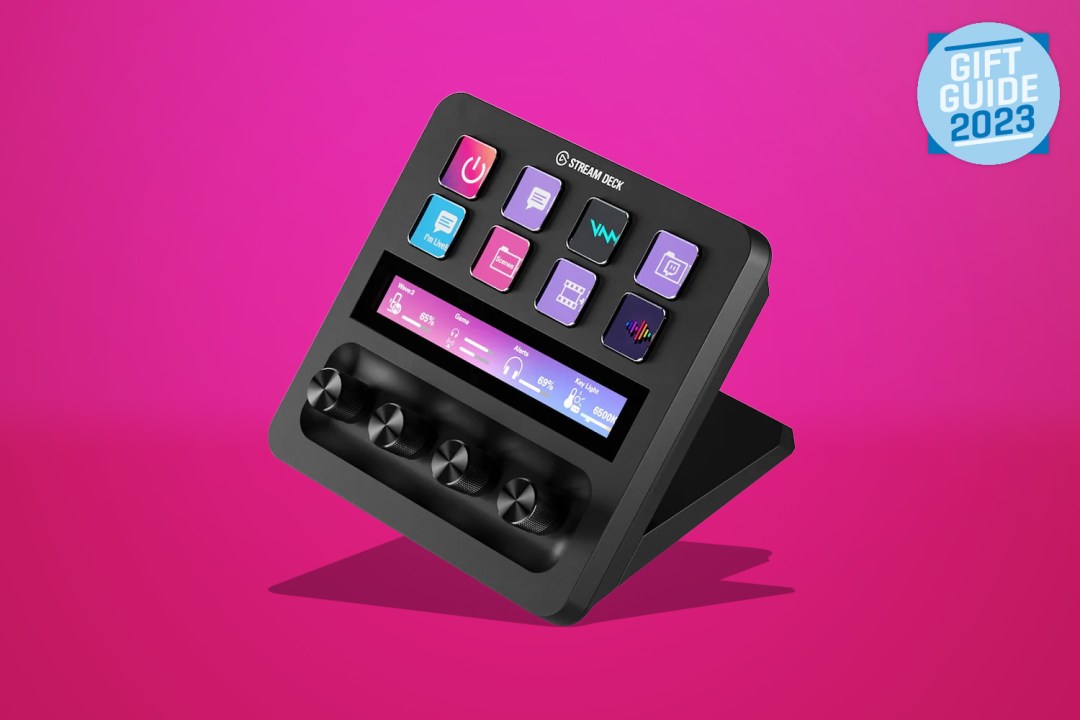 Forget spending quality time with friends and family: Christmas is all about beating them. And if it's the seasonal high score you're after, these best gifts for gamers should help you level up.
From console controllers to VR headsets, the guide below features a winning line-up of play-ready presents. We've included power-ups for the biggest platforms, plus a few Easter eggs to upgrade your gaming den.
So whether you're going solo or teaming up for a multiplayer melee, there's something here to get your whole clan merrily mashing buttons. Bossed your wish list? Hit restart to complete the stocking-filler side quest.
---
Our pick of the best gifts for gamers for Christmas 2023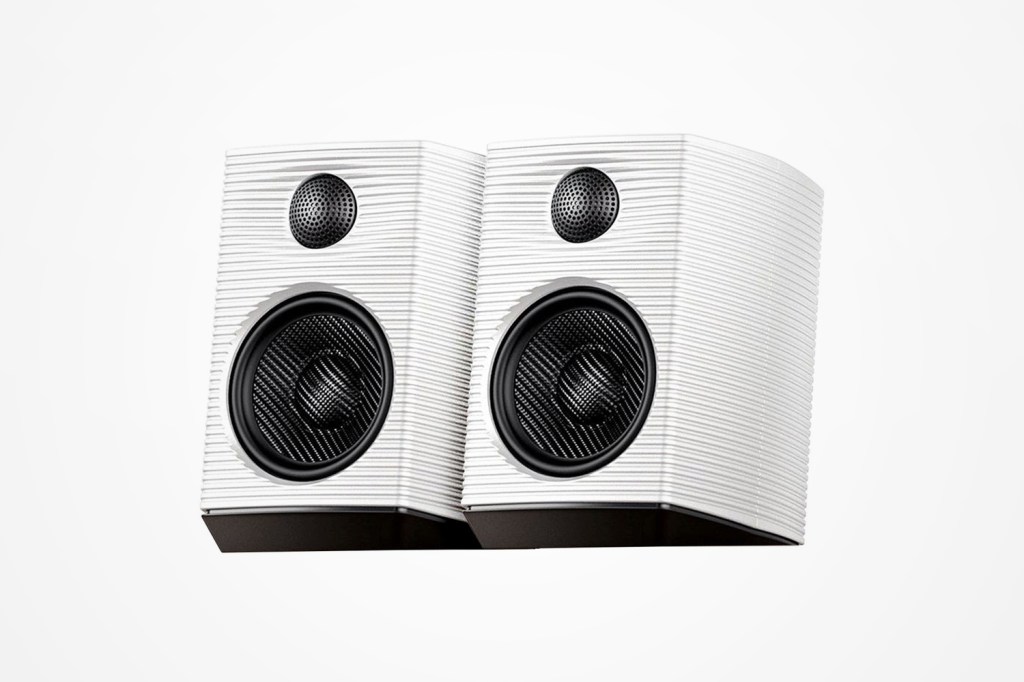 FIIO SP3 High Fidelity Active Desktop Speakers
Pictures simply cannot portray just how small FIIO's SP3 speakers are in person. Measuring shorter than our handspan, this pair of compact RGB-laden speakers make for a perfect addition to any gaming setup, particularly for those with ultrawide monitors that tend to dominate even large desks. Their small footprint lets them slot into even the tightest of places without a fuss, and the power, volume, and clarity that they're capable of blasting out seem like they defy the laws of physics. Punching massively above their weight, their premium build and quality audio innards will elevate your gaming and music experience to levels you'd never think possible from a package as small as this. Seriously impressive audio engineering, if we say so ourselves.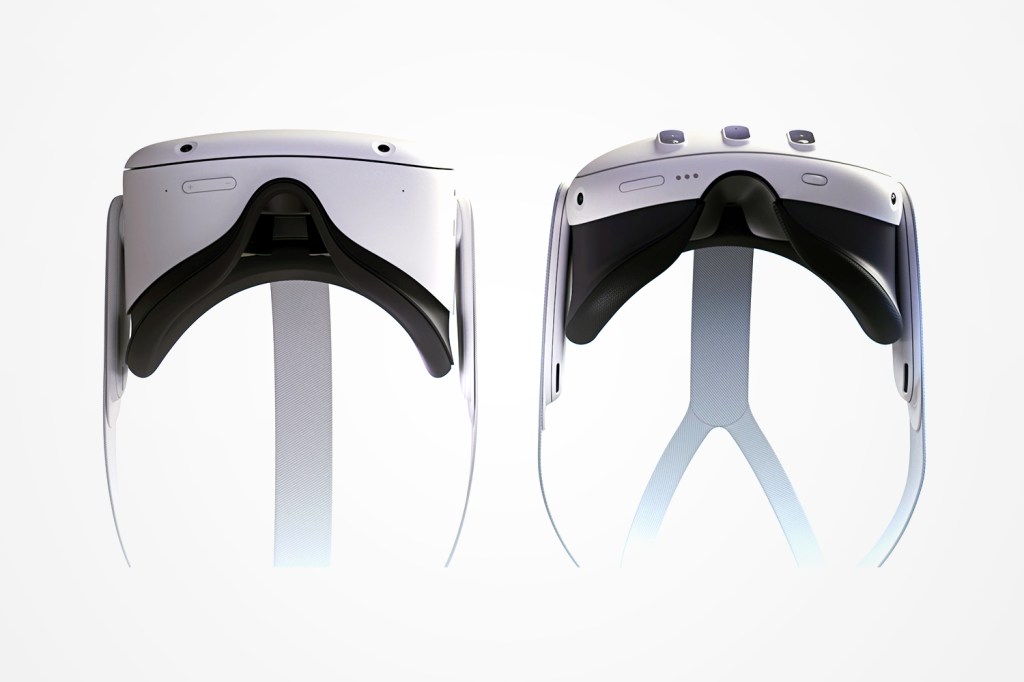 Meta Quest 3
The long-awaited Quest 3 has been redesigned inside and out to provide one of the top VR headset experiences around. With a sharper screen, twice the power, a more comfortable fit and TruTouch haptic controllers for added immersion, it's the best VR headset for most people, especially as it doesn't need a £1000+ gaming rig to run it. Mixed reality smarts also let you blend virtual objects in the real world, à la Apple's much (much) more expensive Vision Pro headset.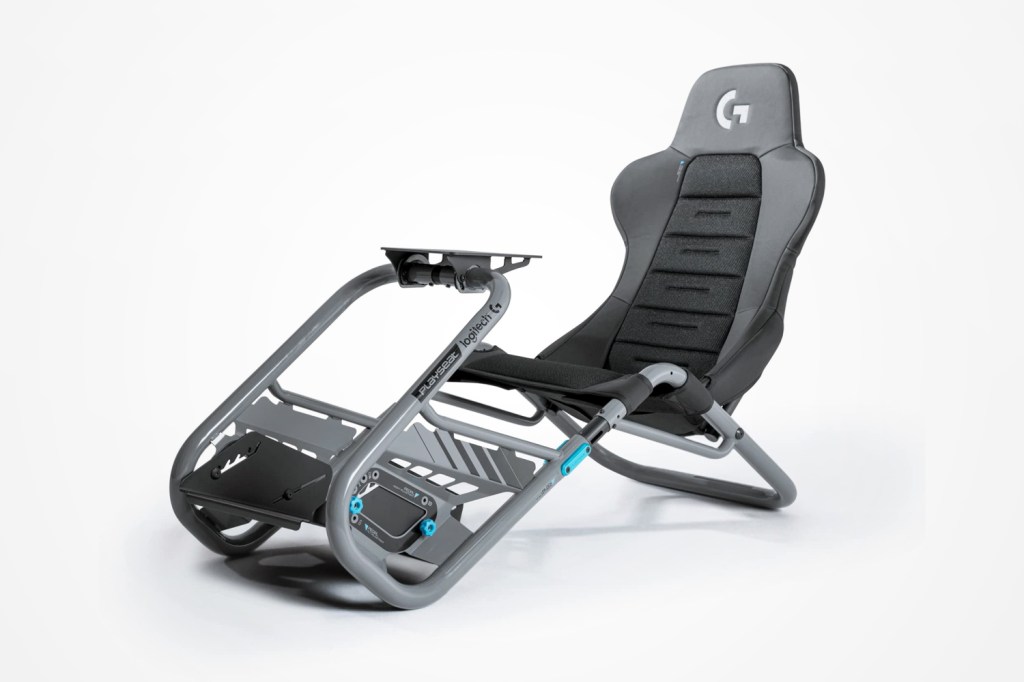 Logitech Playseat Trophy
With a lightweight, high-carbon steel frame and a comfortable, body-hugging seat for marathon sessions, the PlaySeat Trophy is a serious bit of sim racing gear, made all the better by its ability to change seat positions to suit all manner of racing styles. The seat's material is designed to dissipate heat too, letting you keep your cool on those tricky hairpin bends.
Asus ROG Ally
The ROG Ally brings the fight straight to Valve's Steam Deck, and then some. With a higher 1080p resolution 120Hz screen, faster innards, and a beefy cooling system, it's probably the best handheld option currently available. Capable of delivering the full PC gaming experience directly to your hands, you'll never be left wanting for titles either. Easily one of the best gifts for gamers this year, if you're feeling generous.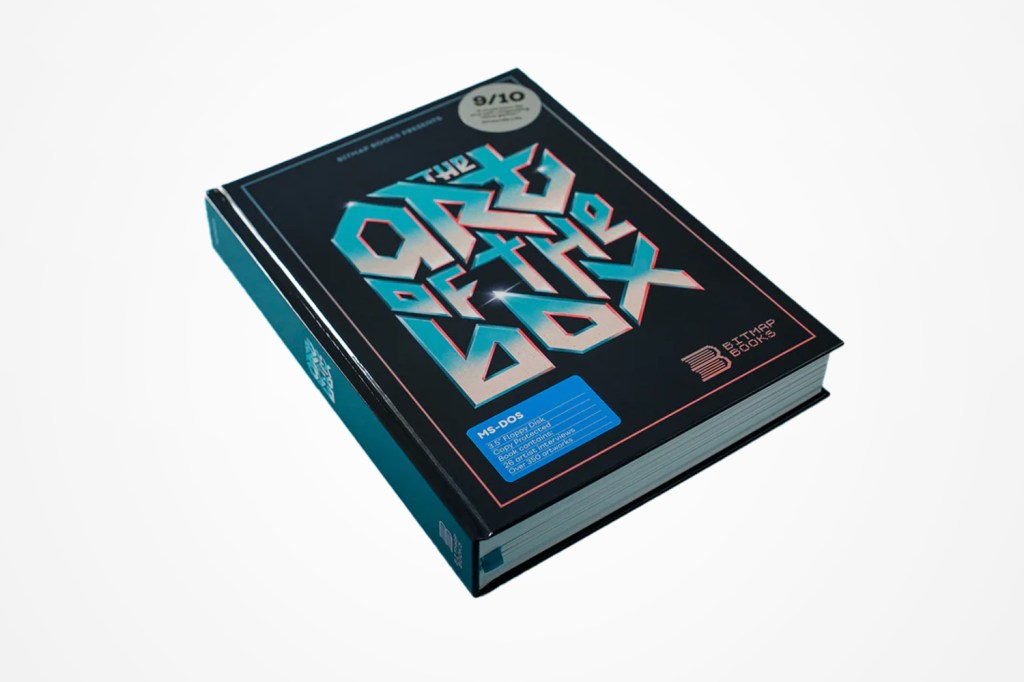 The Art Of The Box
Long before multi-million-pound ad campaigns, celebrity endorsements, and social media takeovers, gamers found themselves judging their next purchase by the quality of a game's cover — you know, the box art, back when things were very much still physical. The Art Of The Box is a beautiful homage to this lost era, featuring the works and 26 biographies of artists who were instrumental in developing the look and feel of giants like Konami and Capcom.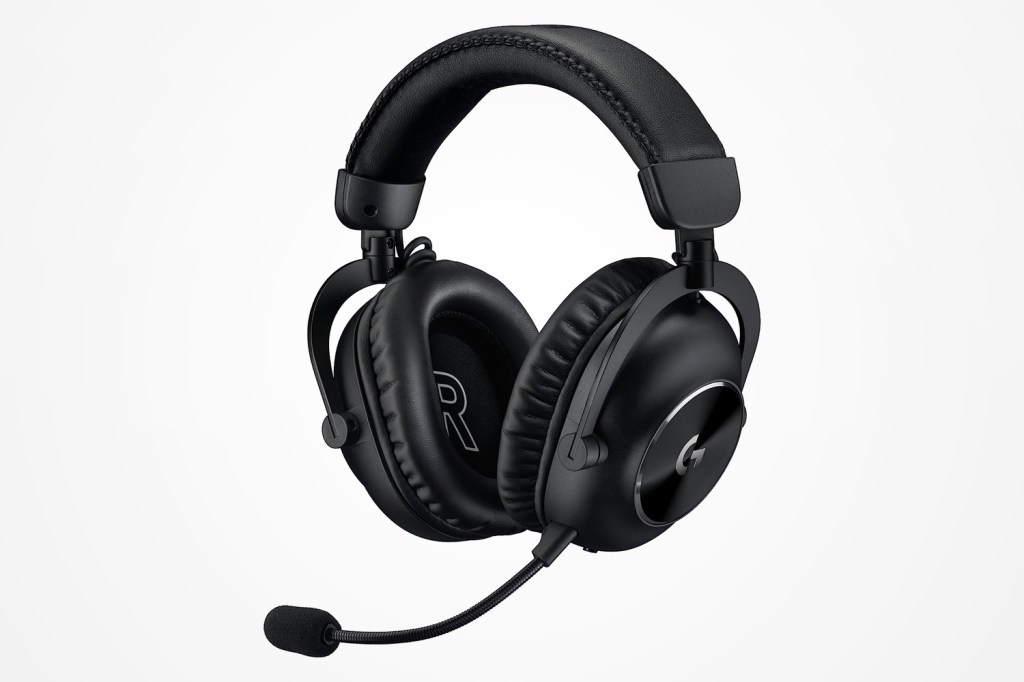 Logitech G Pro X2
Graphene's long been touted as a wonder material that will shape the world, but it hasn't quite propelled us into an idyllic futuristic utopia. Yet. In the meantime though, we'll happily accept it in premium products like this high-end headset from Logitech. It's the material used for the drivers, with its super strong, lightweight properties providing lower distortion and exceptional details. Combined with versatile connectivity options and a comfortable build, the G Pro X 2 is one of the best options around right now.
Elgato Stream Deck +
Serious streamers need access to all manner of customisable shortcuts. From flipping between their camera and gameplay, to launching effects, interacting with chat, changing scenes, and more, there's nothing more versatile than the Stream Deck+. It goes far beyond game streaming too, with near-infinite customisation options for shortcuts in all manner of creative and media apps.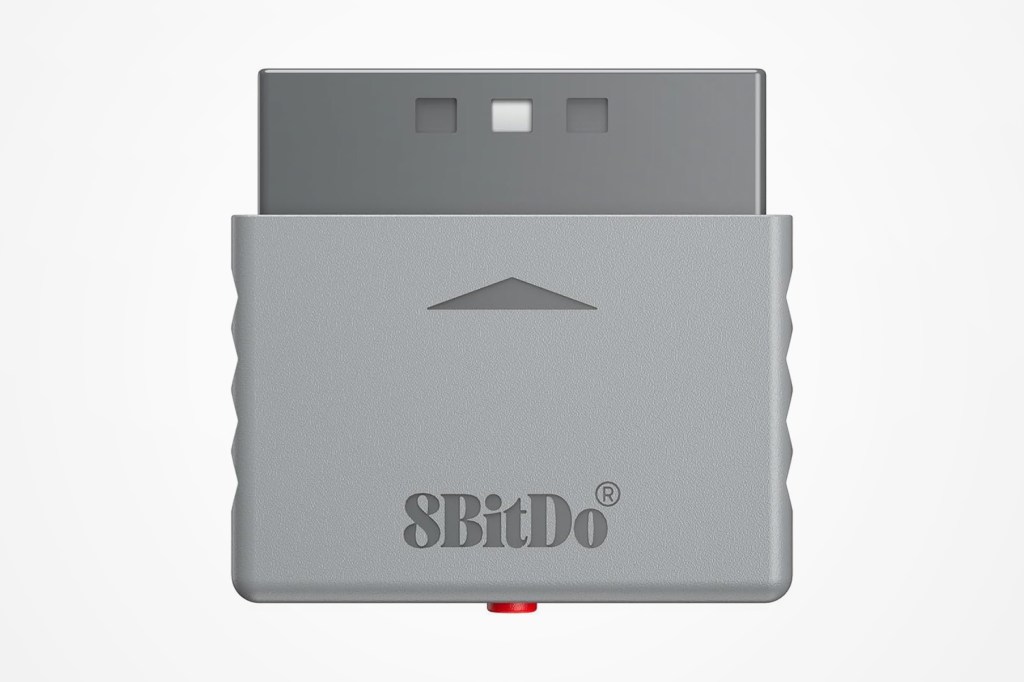 8Bitdo Retro Receiver for PS1 / PS2
Gamers still rocking the original PS1 or PS2 are probably old-school purists through and through. But we bet you could tempt them with this Bluetooth receiver, which plugs directly into the controller port and unlocks the convenient world of wire-free gaming. It supports everything from arcade sticks to modern equivalents from the likes of Xbox, Nintendo and PlayStation, letting you mix and match as you see fit.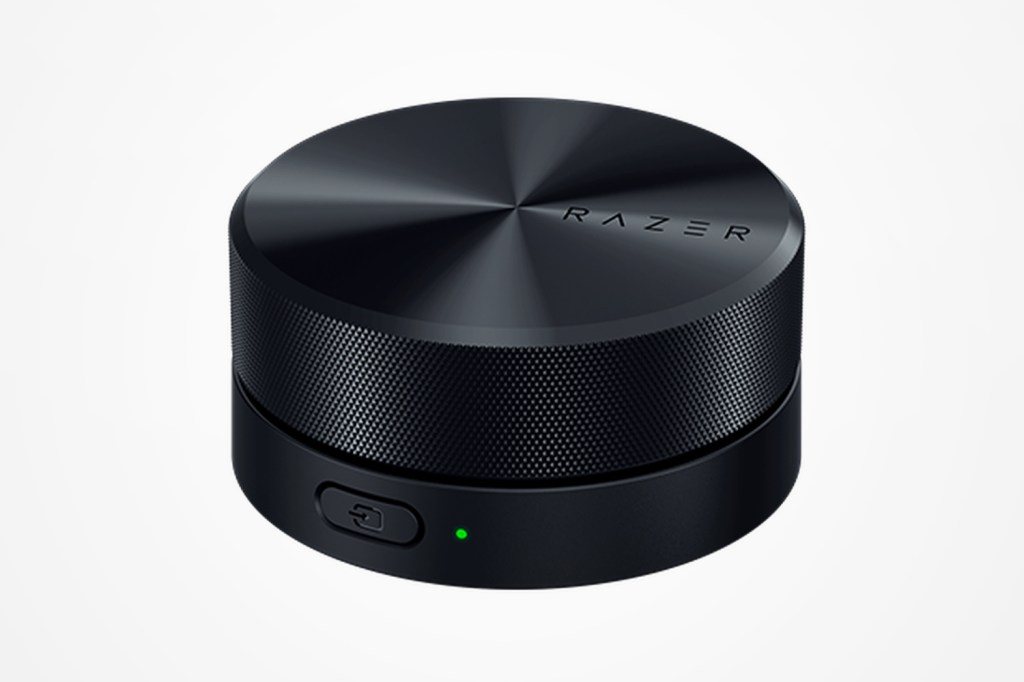 Razer Wireless Control Pod
Razer's control pod might seem fairly unassuming at first glance, but it'll be a welcome addition to any setup, thanks to its ability to control media playback and the volume with simple clicks and spins. Diligently serving you for up to eight months at a time per set of AAA batteries, its functionality can be customised, letting it carry out all manner of tasks without faffing around with a mouse or keyboard.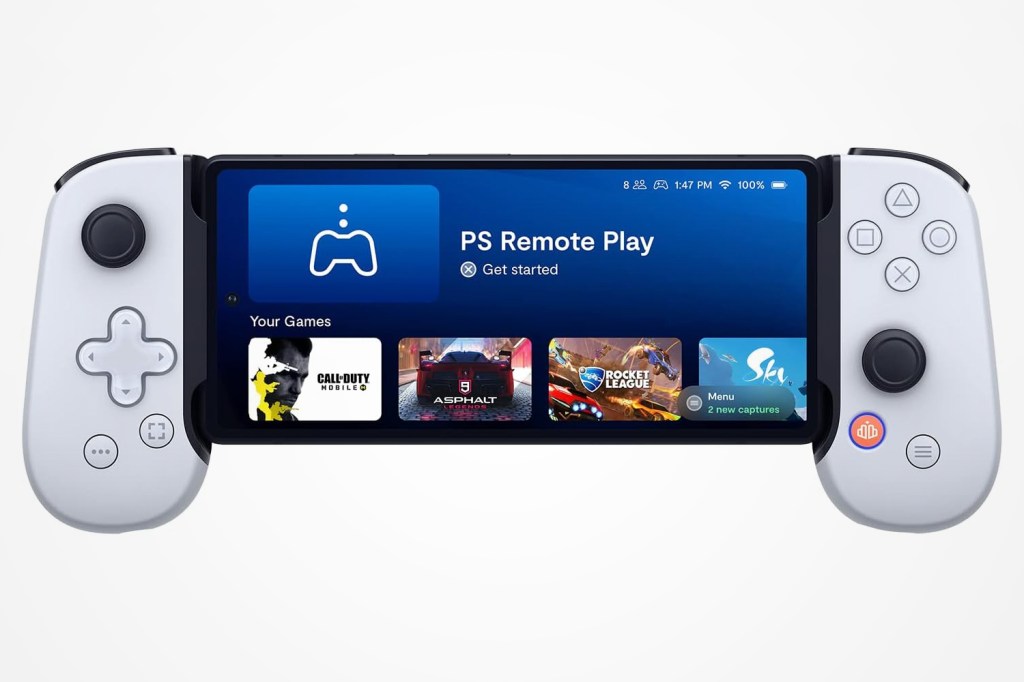 Backbone One Mobile Gaming Controller
The latest edition of the Backbone lets Android fans convert their handsets into a portable console, with a PS5-inspired controller dock providing everything you need for on-the-go gaming. From PS Remote Play to cloud gaming apps like GeForce NOW, it's the perfect way to kill time, with passthrough charging keeping your phone juiced up during longer sessions.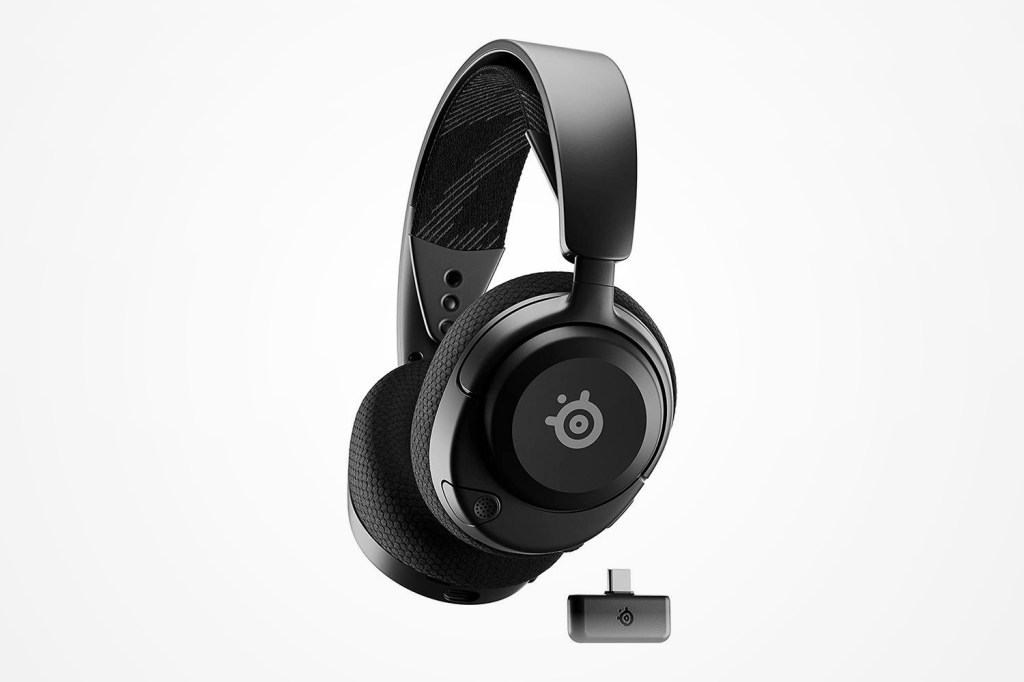 SteelSeries Arctis Nova 4
SteelSeries' gaming headphones are some of the best in the biz, and the Nova 4 brings plenty to the table at a very reasonable price. Standout features include a USB-C dongle that plays nice across all platforms, while a 36-hour battery life should be enough for even the most gruelling Baldur's Gate 3 marathons. A quick-charge feature tops up enough power for six hours of use in just 15 minutes, while a noise-cancelling mic reduces background distractions.
Gamesir T4 Kaleid
Stick drift has long been the bane of many a gamer, and there are few in-game experiences more frustrating than missing shots due to renegade joysticks having a mind of their own. The T4 Kaleid aims to stop all that nonsense by using Hall Effect joysticks, which use magnets and electrical conductors to measure their position and speed. This means that there's no physical contact between moving parts, ending stick drift woes once and for all.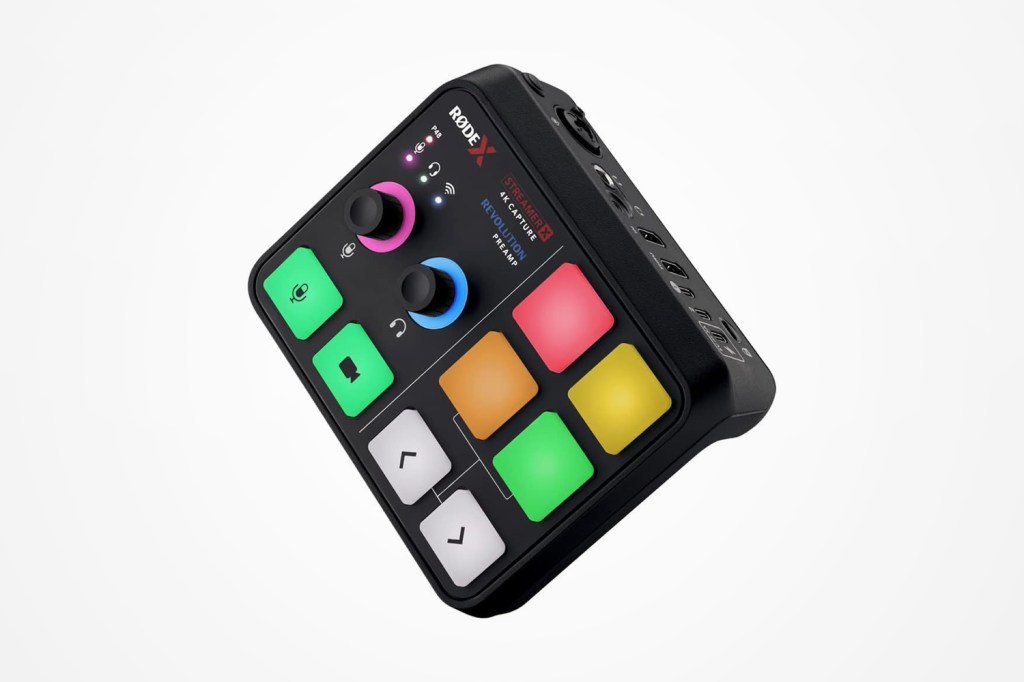 Rode Steamer X
Streamers looking to offer the best quality video without messing around with a bunch of tech need look no further than the Streamer X — a delightfully compact all-in-one streaming solution that supports up to 4K30 capture and 4K60 HDR pass-through. A built-in studio-grade pre-amp makes for crisp, clean mic audio, with easily accessible controls to let users tweak things as they see fit. They can be customised too, making it a versatile bit of kit for streaming, video calls, and more.
---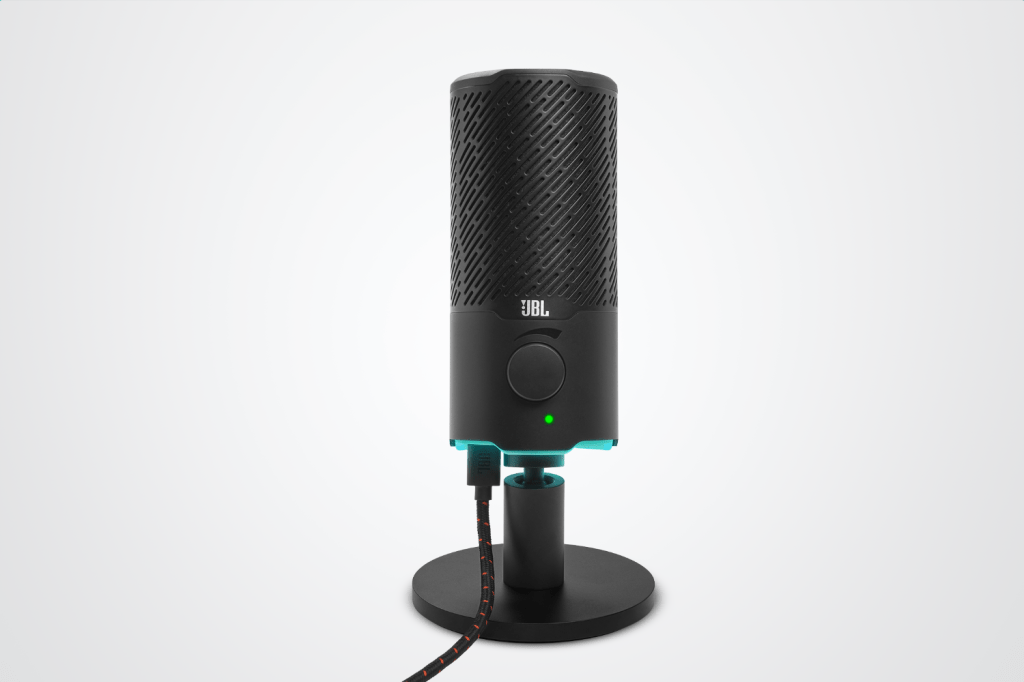 JBL Quantum Stream
Got a wannabe Twitch superstar on your nice list? Make sure all four of their subscribers can hear them loud and clear with this dual capsule condenser mic. The dial on the front means they can easily adjust the volume, plus there's a mute button on top that changes the colour of the RGB ring light, so they'll always know when it's safe to shout for their mum to bring them a cup of tea.
---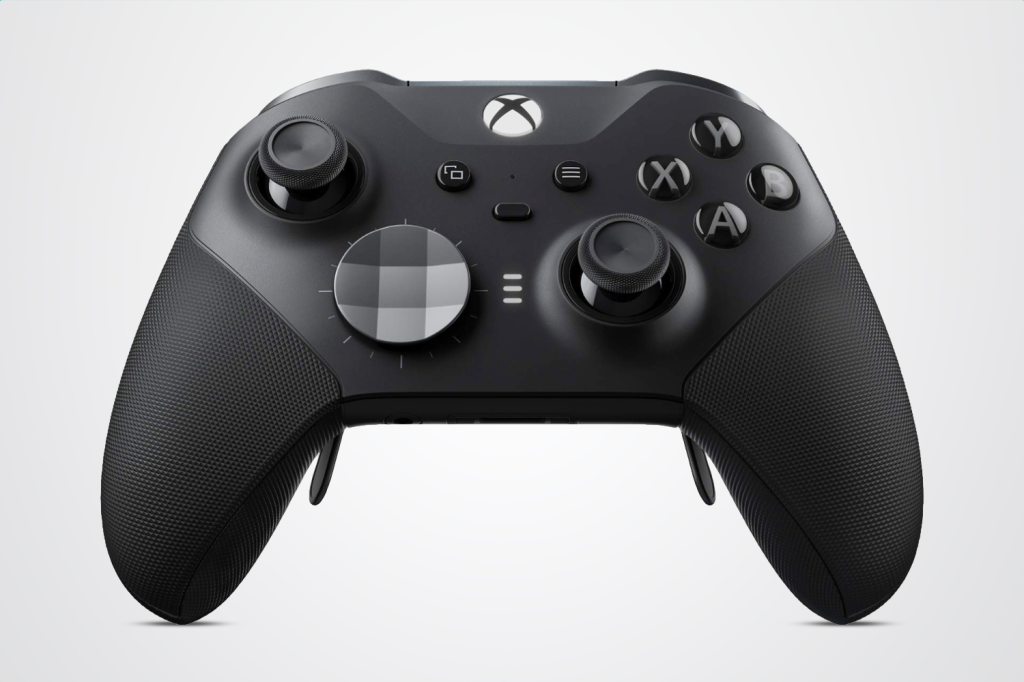 Xbox Elite Wireless Controller Series 2
If you know somebody who fancies themself as a bit of a pro gamer but you know the reality is rather different, this is a stripped-down version of Microsoft's Elite pad. It has the same adjustable thumbsticks, shorter hair trigger locks, and rubberised grip, but doesn't come with all the extra paddles and alternative sticks that you get with the more expensive one. It works with PCs and mobile devices as well as Xbox consoles (including the One).
---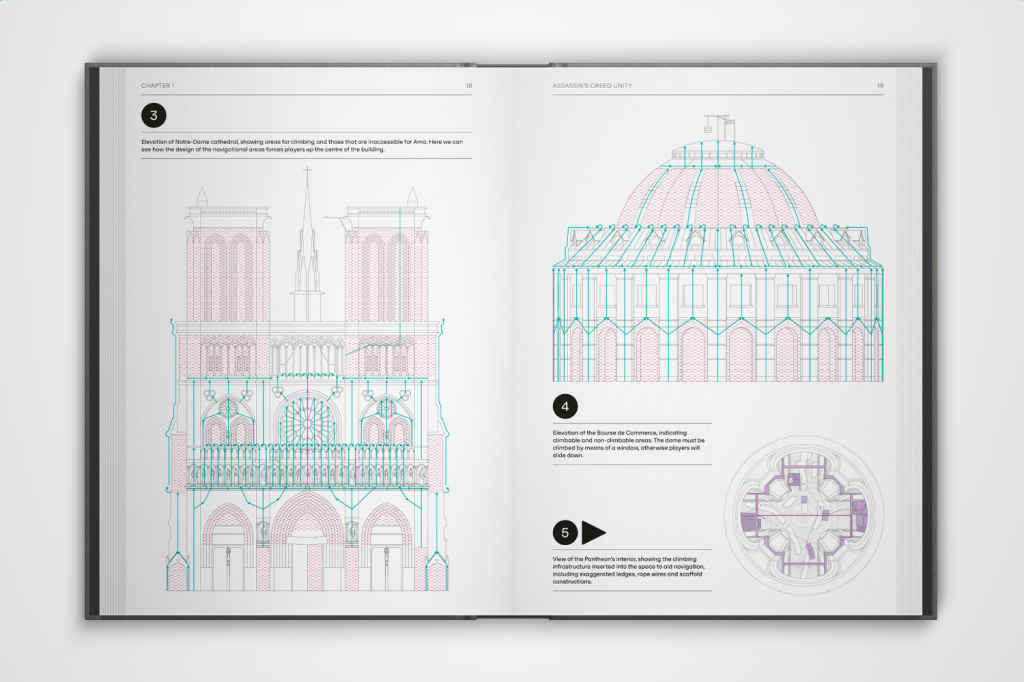 Videogame Atlas
Part guidebook, part monograph, this 288-page atlas includes over 200 illustrations of worlds from 12 popular games, including Assassin's Creed Unity, Death Stranding, and No Man's Sky. It looks at them through an architectural lens, picking out the smallest details and interrogating how these complex digital landscapes fit together as if they were real places, making it the perfect present for anybody who's interested in designing urban landscapes either real or imaginary.
---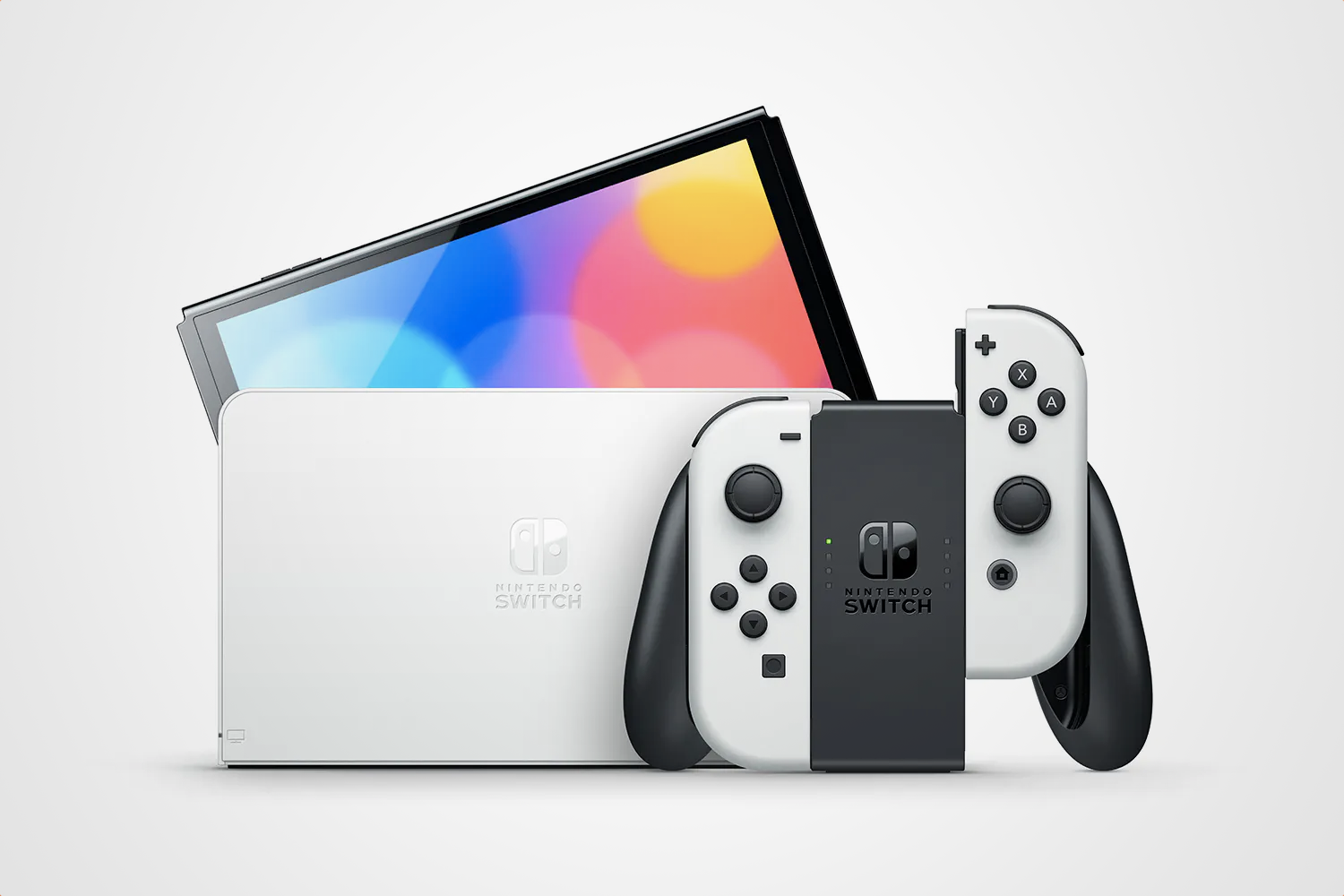 Nintendo Switch OLED
Santa's not the only one who goes around granting wishes: we waited patiently for a Switch with an OLED screen, before Ninty finally fulfilled our handheld dreams. Updated to a vibrant panel, the 7in screen is also slightly bigger than the one on the original edition. The 64GB storage capacity is twice the previous size and the integrated kickstand no longer feels like it'll snap off every time you use it. All of which adds up to a hybrid console that's back at the top of our Christmas wish list.
---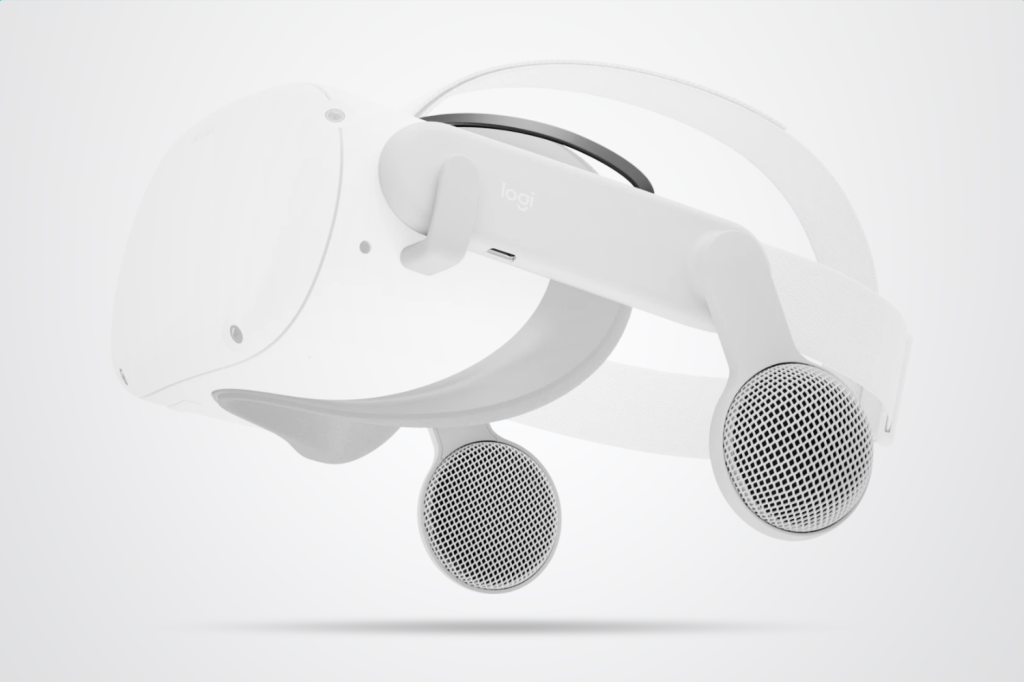 Logitech Chorus
It's just not Christmas without the traditional game of Beat Saber after lunch, but Auntie Jean always complains she can't hear the music properly. Attach Logitech's Chorus to the Meta Quest 2 VR headset and its swivelling speakers-cum-headphones will pipe the rhythm game's pumping beats into her ears without cutting her off from what's going on around her, so – most importantly – she'll still be able to hear your offer of another sherry.
---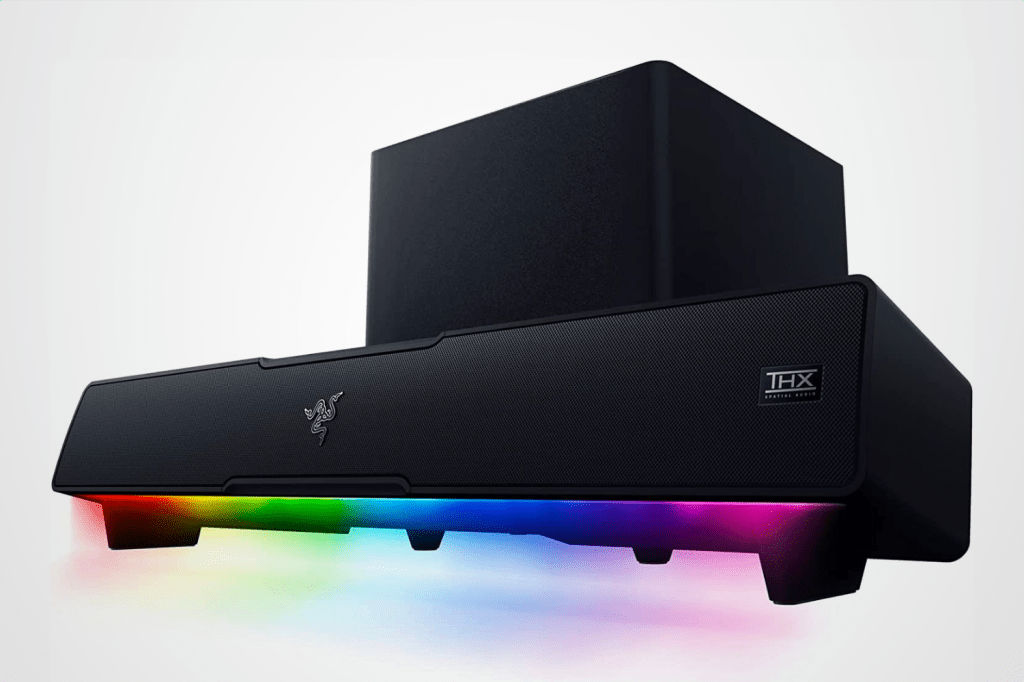 Razer Leviathan V2
Most soundbars are designed to blend in with their surroundings. That normally means understated designs that don't unduly catch the eye, but in a PC gaming setup you've got to fit in with all the customisable LED lights – and that's exactly what Razer's Leviathan V2 does, making it one of the best gifts for gamers who value quality headphone-free audio. Its 7.1 configuration supports THX's Spatial Audio and you can use the Razer Audio app to tweak both the sound and the 18 Chroma RGB lighting zones.
---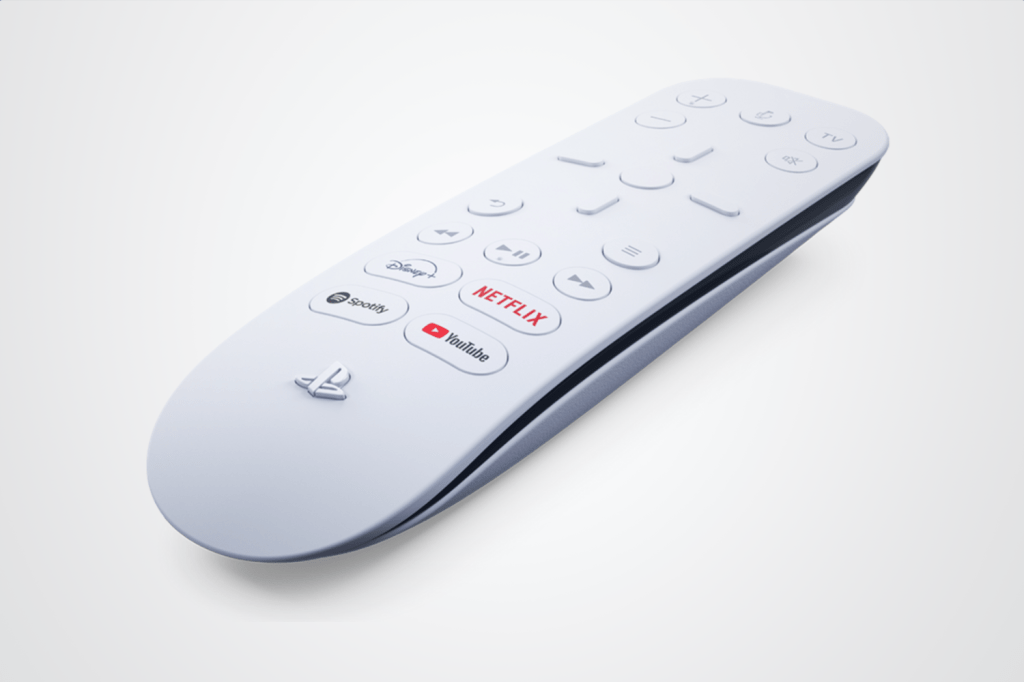 PS5 Media Remote
Sony's DualSense pad is a marvel of modern gaming, but using it to control Blu-rays and on-demand apps is a bit like trying to play Call of Duty with a TV remote. Taking cues from the zappers you get with smart tellies and streaming boxes, this remote has quick-launch buttons for Netflix, Disney+, YouTube and Spotify, so you can control the apps on your PS5 as easily as you can on your TV.
---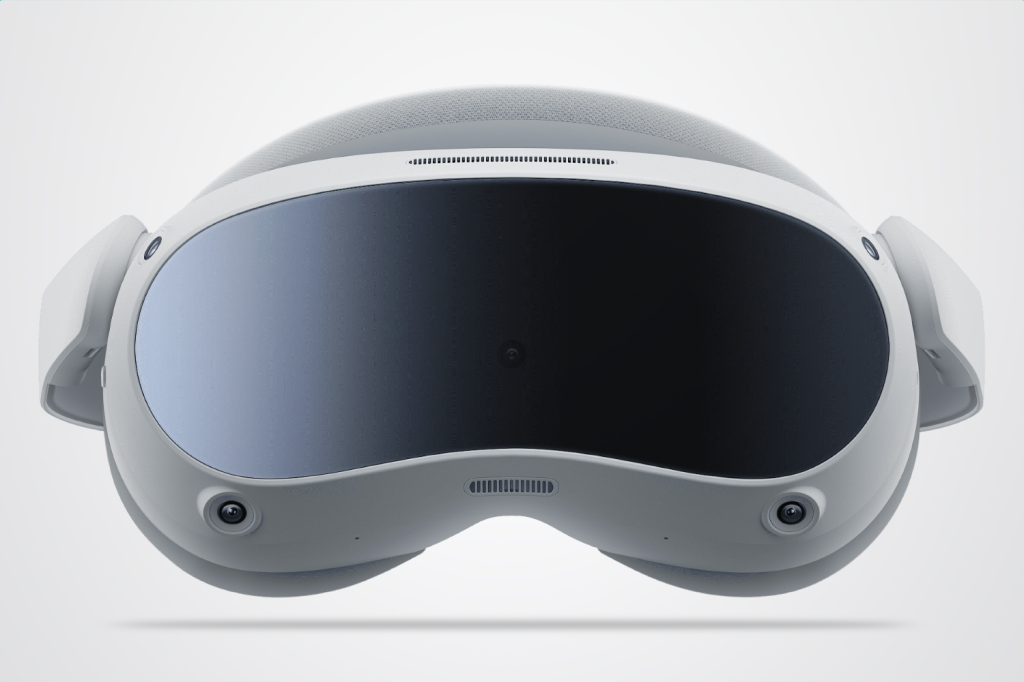 Pico 4
Need an escape from all the relentless festiveness? Pico's latest VR headset is perfect for a spot of The Walking Dead: Saints & Sinners, Ultimechs or Peaky Blinders: The King's Ransom, with the better-than-4K display ensuring you'll be fully engrossed and not distracted by more mince pies. Even if you are, fitness apps such as Les Mills Body Combat and boxing sim Creed: Rise to Glory should help you feel less guilty.
---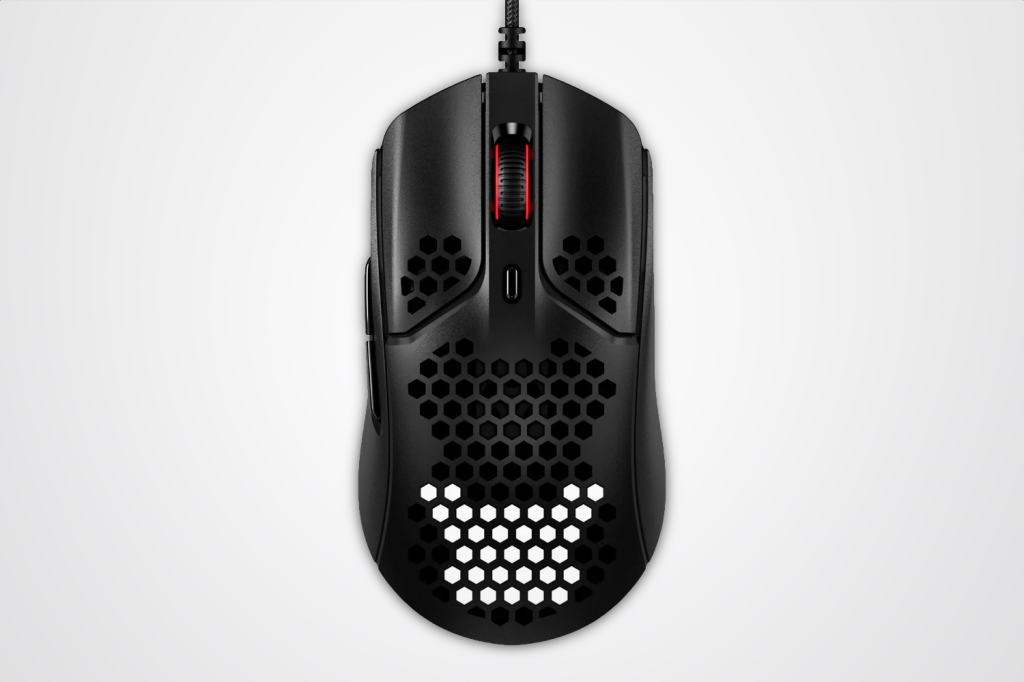 HyperX Pulsefire Haste
A heavy mouse might sound like a first-world problem, but a matter of grams can make all the difference in a knife-edge contest. Worried a weighty clicker will leave you weeping tears of defeat into your keyboard? Thanks to a cut-out honeycomb shell, the Pulsefire Haste hits the scales at a featherweight 59g. Rated for 60 million clicks, its golden micro switches can handle rapid-fire trigger fingers, while a paracord cable won't tie you in knots. Skates too slippery? Stick bundled grip tape to the base for better desktop control.
---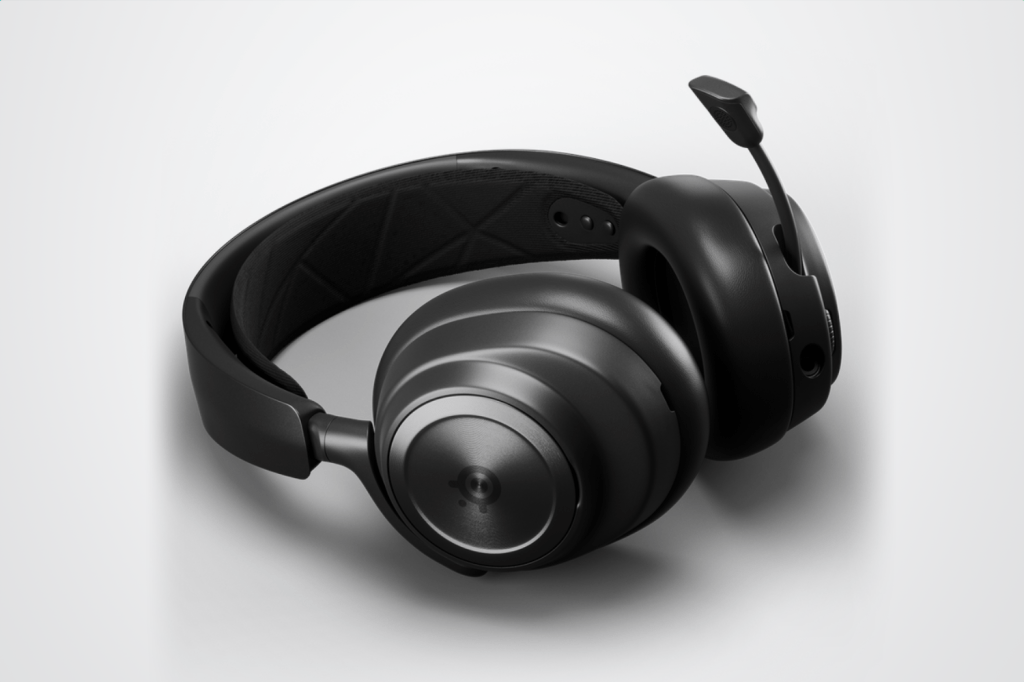 Steelseries Arctis Nova Pro
Gaming headsets used to be a poor relation to everyday over-ear headphones, but these are packed with the kind of tech you'd expect to find in any pair of premium cans. You get active noise cancelling, 360° Spatial Audio that's compatible with the PS5's Tempest 3D engine and Microsoft's Spatial Sound, a 10-band equaliser that lets you tweak the performance to your exact tastes, and support for Hi-Res Audio at 96KHz/24-bit.
---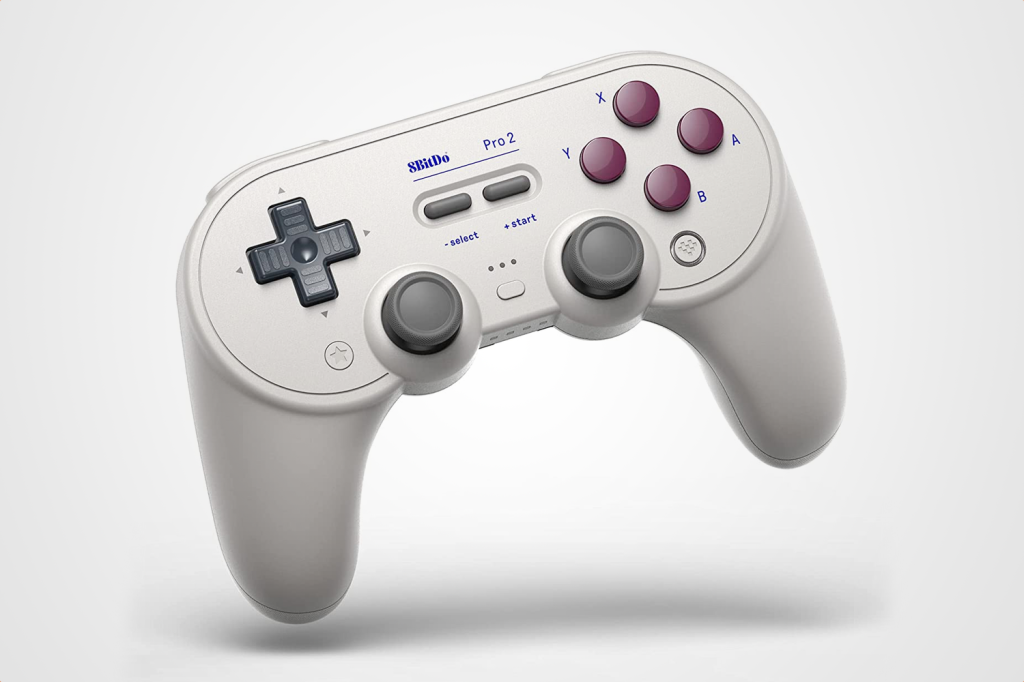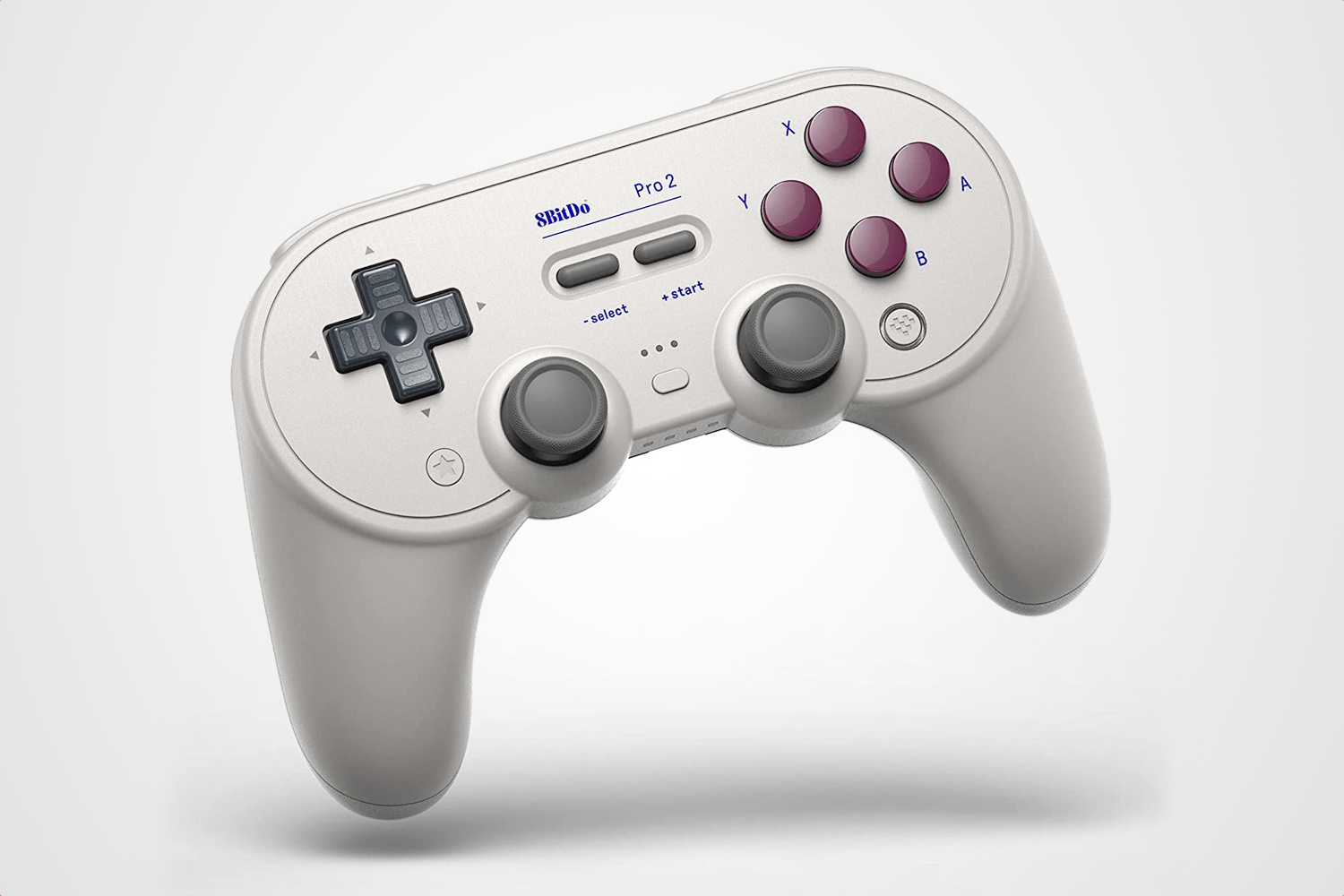 8BitDo Pro 2
Rock up to your local esports league with a retro controller and your button-mashing mates will think they've got victory in the bag. More fool them: 8BitDo's gamepad might look like a throwback accessory, but it's every bit the pro peripheral. Compatible with Switch, PC, Mac, Android and Steam, the Pro 2 features a plethora of mappable buttons. Rear inputs enhance control, while stick and trigger precision can be customised to suit. Fire up 8BitDo's Ultimate Software to assign macros that make light work of your competitors' manual combos.
---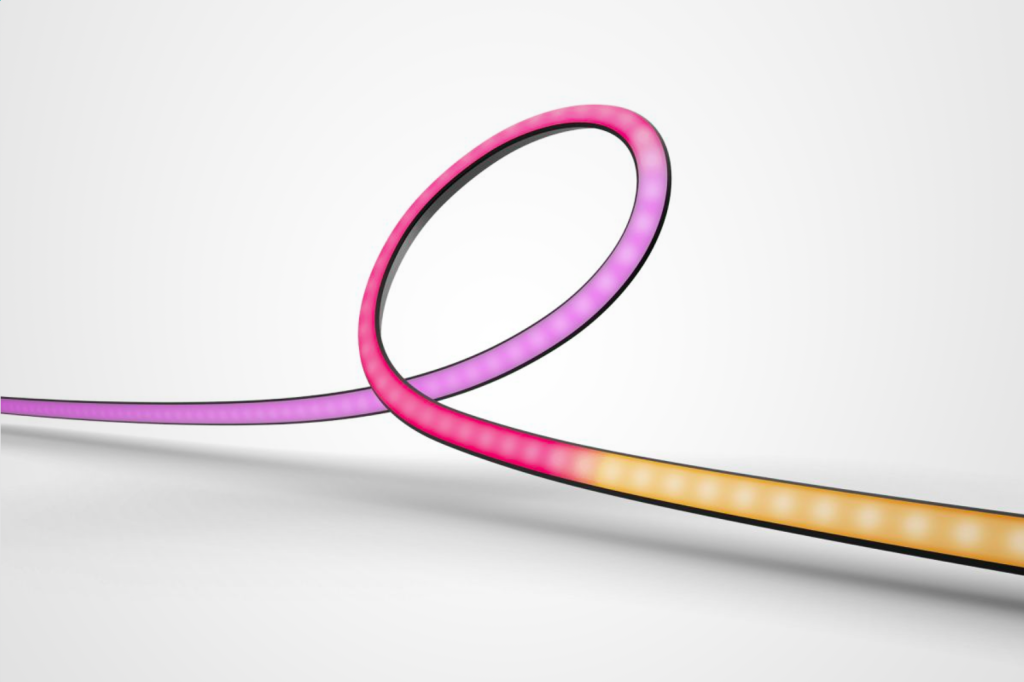 Philips Hue Play Gradient Lightstrip for PC
Like an Ambilight for your monitor rather than built into the telly, this strip of reactive LEDs attaches to the back of your screen – it's available for displays between 24in and 34in in size – and changes colour in response to what's happening in the game you're playing. It needs a Hue Bridge (£50) to work, plus the Hue Sync desktop app, which is available for both PC and Mac.
---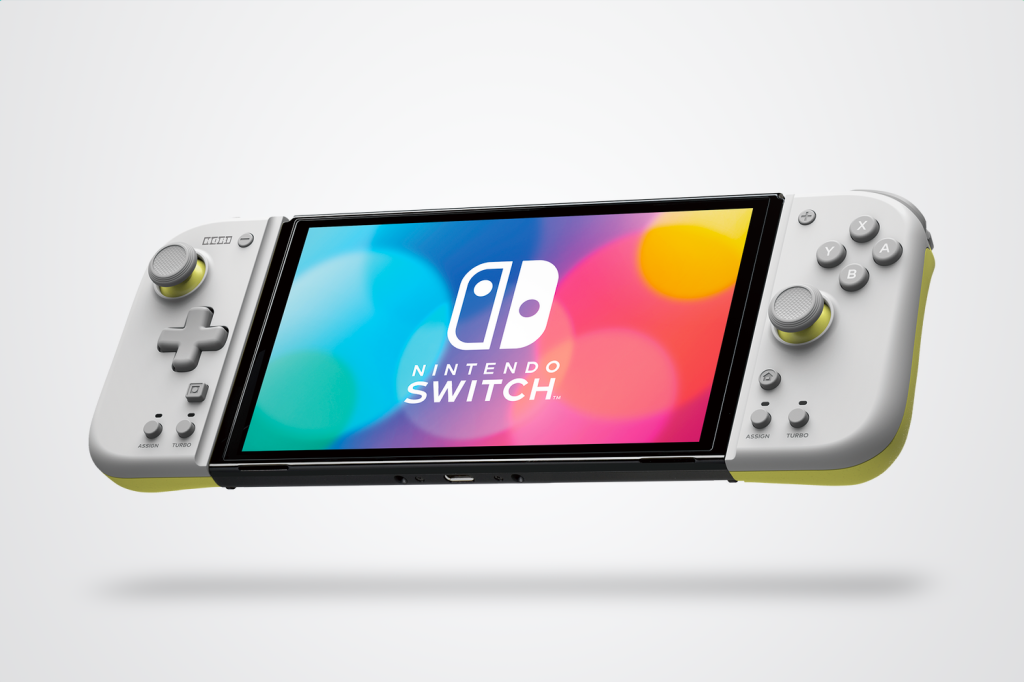 Hori Split Pad Compact
An upgrade on the standard Joy-Cons that come with the Switch, Hori's Split Pad Compact adds larger controls to either side of the handheld to make it more comfortable to use on-the-go. You also get assignable triggers on the back and a Turbo function for getting a little helping hand with your button-mashing. It's available in two colours: grey with yellow accents, and apricot red (although last time we checked they were an orangey yellow).