Oculus Quest review
All-in-one, ridiculously fun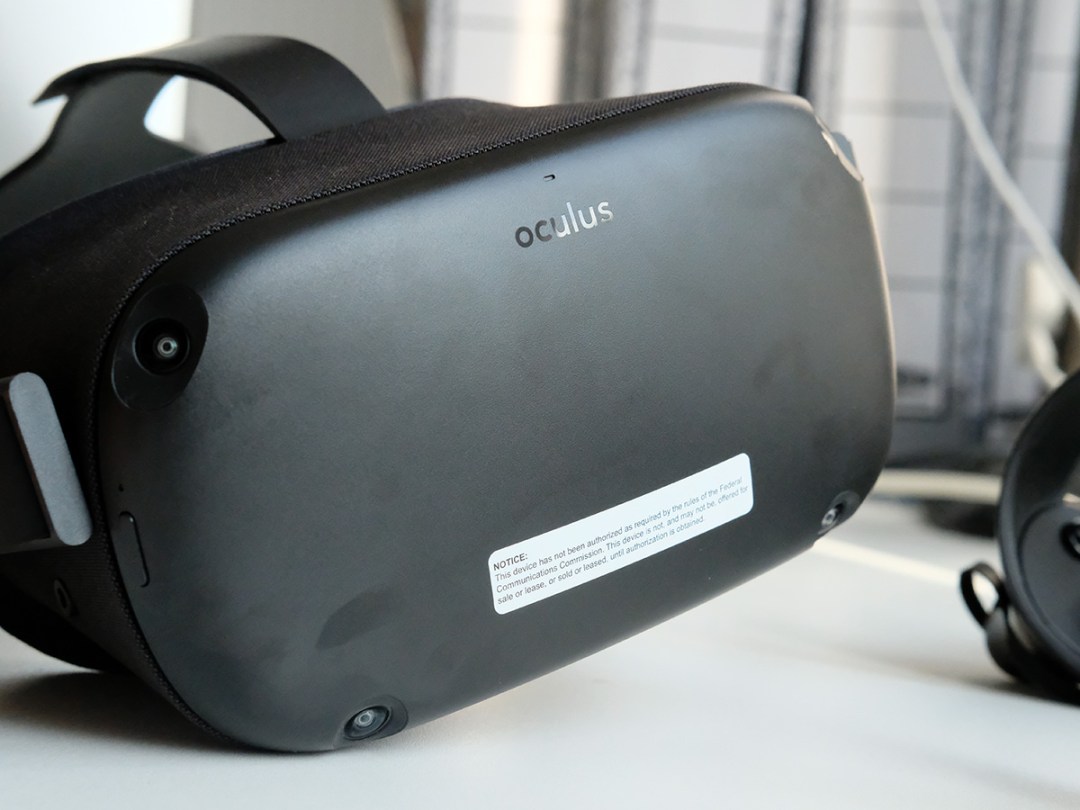 When someone says virtual reality, you're supposed to think about visiting alien planets, or looking down to see that your puny hands have transformed into the Hulk's enormous green fists.
But in the very early days of this exciting new medium, the thrill of living out your nerdy (and, well, other) fantasies quickly petered out when you got your foot caught in a tangle of wires. Or perhaps you took one look at your aging PC's specs and never got that far.
As a totally standalone wireless headset at an affordable price, last year's Oculus Go was a gloriously faff-free entry into VR, but its limited feature set meant it couldn't offer truly immersive gaming experiences.
If it's gaming that you're after, the Oculus Quest is a much easier sell. Like the Go, all of the tech is contained in the headset itself, so you won't need a smartphone, console, beefy PC or any external sensors to get it up and and running.
The big difference is that the Quest offers six degrees of freedom (6DoF) and inside-out tracking, allowing it to precisely track your movements in an open virtual space and prevent you from walking head-first into a wall. It also ships with the Oculus Touch motion controllers, meaning you can play fully-fledged Oculus Rift titles anywhere you like.
Have Zuckerberg and Co. found the sweet spot between accessibility and high-end VR functionality? Quite possibly.
Design and build: paddy cool
It definitely feels heavier in the hand than the Go, but Oculus Quest's additional sensors don't make it noticeably bulkier. At 571g, this is still a highly portable headset.
Once again, the Facebook-owned company have opted for minimalism, swapping light grey for dark with the new headset. Soft padding and breathable fabrics are utilised once again to make it comfortable to wear during extended sessions, and less likely to give you a case of the dreaded VR hot face. It is too easy to let a bit of unwanted light in, but it disappears once you're in an app.
Easily stretchable rubber and velcro straps are used to secure the Quest on your head, and the whole mechanism can be lifted for easy access. That's not to say you won't start to feel the headset gripping slightly unpleasantly against your face after a while. But if anything, that serves as a useful reminder to take a break.
Four ultra-wide positional sensors are positioned on the front corners of the headset, taking the place of external sensors that you'd need to install with an Oculus Rift. The power button and USB-C charging port are found on the sides, and underneath you have an easily locatable volume rocker and a focal slider.
Like the Go, spatial audio is built-in to the device, but there's a 3.5mm headphone jack if you want to plug in some cans. If you're used to using PlayStation VR you're naturally going to be looking for some wires to attach, but Oculus Quest is truly untethered, and it's really quite brilliant. Just avoid firing up a game next to a flight of stairs.
Also in the box are two Oculus Touch controllers. Each has two face buttons, a clickable analogue stick and a pair of triggers, as well as a tracking ring the sits above your hand. They're brilliantly intuitive and fun to use. One trigger might be used to pick up a weapon from a desk, while the other fires it. If there's a more natural VR control system we're yet to come across it.
It's worth bearing in mind that the magnetic lids for the battery slots are so satisfying to slide on and off that you might find yourself losing 10 minutes to that before you get into any VR. Just me?
Setup: know your boundaries
Look inside the Oculus Quest box and you might think it looks alarmingly sparse. The only wire you'll find is the one required for charging, and setting the device up is as simple as downloading the Oculus app and following the instructions.
Each time you put the headset on in a different location it'll ask you to draw a virtual outline across the floor to determine your Playspaces, and boundary guidelines to ensure you don't enthusiastically put your hand through the telly. Handily, the headset will remember previously used Playspaces so you don't need to redraw them.
To satisfy Oculus' recommended measurements for roomscale games you're going to need a pretty large room (safe to say my bedroom in a rented South London flat did not pass the test), but the benefit of Quest is that you can easily move between rooms if you need something bigger.
If you happen to cross the boundary you've set you'll see a rendered view (called Passthrough), of the room and any objects in hazardous proximity. With that keeping you in check and no wires to trip over, looking ridiculous in a virtual reality headset has never felt so freeing.
Once you've ticked off all the safety checks you'll be given a few tutorials, one of which involves ballroom dancing with a robot. If you've never tried VR before, I can think of no better place to start than that.
Performance: go for a stroll
Oculus Quest uses an OLED panel and has a resolution of 1440×1600 per eye. Not only is that a spec bump on the Go, but it's also a higher resolution than you'll find on a number of the ultra premium headsets. The Oculus Rift, however, has a higher refresh rate – 90Hz to the Quest's maximum 72.
But enough with the numbers. You want to know how apps look on this thing. The answer? Mostly great. While we've had more visually impressive VR experiences, the Quest performs remarkably for a sub-$400 headset.
Colours are great, textures are rarely offensively blurry, and bar a few crashes every game I played ran smoothly. The Quest uses a Snapdragon 835 paired with 4GB of RAM, which in my testing was more than enough grunt to handle everything I threw at it pretty snappily. It's likely to to struggle with the really graphically intensive games though, so manage your expectations.
There isn't enough power behind the visor to eliminate the screen door effect that can make you feel a bit disconnected from your new virtual world, but very few VR headsets have solved this problem yet. It's still early days.
I also found the Oculus Insight 6DOF tracking to be super accurate. Whether I was sitting down, standing or wallking around the room, the Quest very rarely failed to keep up with my movements. Ducking and dodging in Beat Saber and Superhot VR worked flawlessly, and when I got carried away the headset was quick to inform me before any unfortunate accidents.
As mentioned before, to really make the most of the roomscale compatibility you'll need a big room (the Quest is capable of tracking up to 4,000 square feet), but the way it accommodates object-littered living rooms is great.
The integrated audio is surprisingly loud, to the extent that you'll probably need some headphones if you're playing late at night. Sound isn't the most detailed, but it's a worthwhile tradeoff to keep the Quest truly all-in-one.
Less brilliant – but somewhat inevitable – is the battery life, which I found to be south of three hours. Short though it may be, you're rarely going to be mucking about in VR for longer than a few hours at a time. It just means another regular visitor for your overworked plug sockets.
Content: game on
The Oculus Quest's on-the-go gaming credentials wouldn't be worth much if game selection was lacking. Thankfully, this isn't the case, at least not initially.
For review we were generously given downloads for a number of confirmed titles, which include stone cold classics like the aforementioned Beat Saber and Superhot, as well as new games such as Angry Birds VR: Isle of Pigs and Journey of the Gods, a charmingly cel-shaded action RPG-lite that arms you with a sword, shield and crossbow, as well as the ability to morph into a god and grow trees from the ground. Beats doing the ironing.
Sports Scramble is Wii Sports-like party game that puts a spin on traditional sports. You can walk along the baseline as you line up your shot in tennis, but suddenly you'll be playing with a beach ball, or have your racket swapped for a cricket bat. It's as manic as it sounds.
Oculus has already shown off the potential for arena-based VR experiences, with a co-op shooter called Dead and Buried II in which several players – each wearing the Quest – can run around a physical, obstacle-filled space and see the digital equivalent in their headsets.
Also among the 50 games announced so far are The Climb, Moss, Racket Fury: Table Tennis VR, Creed: Rise to Glory and the sublime Thumper. Add to all that the various entertainment apps, and there's a lot to keep you busy.
Only will tell if the Oculus Quest's library is strong enough to make it worth the investment, but the early signs are very good indeed.
Oculus Quest verdict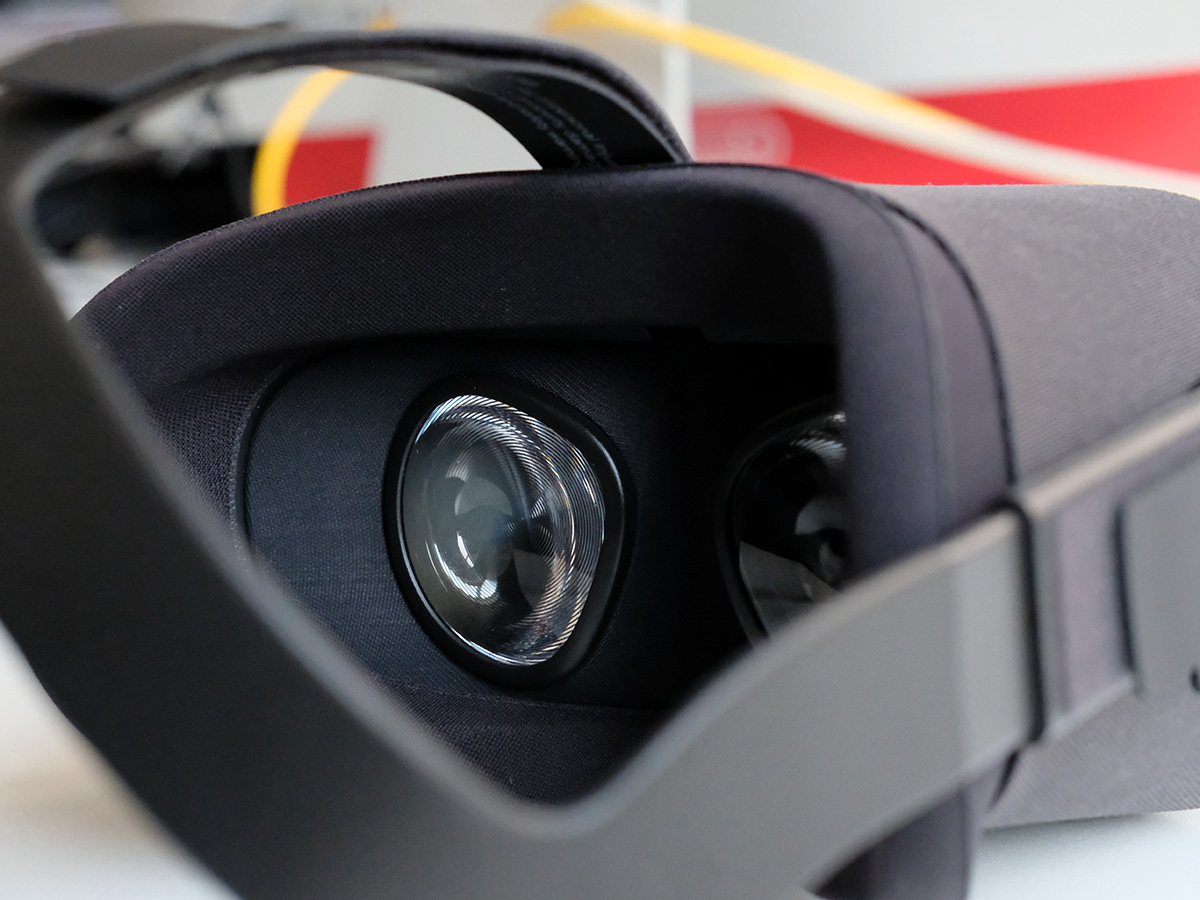 There are times when using the Oculus Quest feels almost too good to be true. It offers all manner of fully interactive, roamable virtual worlds that you can throw in your backpack without a single wire. That's a mindblowing technical feat.
Yes the battery life is average, it's hardly cheap, and gamers used to 4K on their tellies are going to notice the huge drop in graphical quality. But the inside-out tracking and total absence of any wires make the Quest arguably the best all-round VR headset to date. It offers full-fat VR gaming wherever you are.
And if you're looking to convert a total newcomer, this is almost certainly the device to strap onto their head.
Stuff Says…
If you've been waiting to jump on board the virtual reality bandwagon, the Oculus Quest might just be the best reason yet to do so
Good Stuff
Inside-out tracking works brilliantly
Proper roomscale VR
Comfortable
Strong game selection
It really is totally wireless
Bad Stuff
Battery doesn't last long
Occasional crashes