IFA 2015: All the stories from Europe's biggest tech show
[UPDATED] IFA is go! With the tech show underway, we've brought together the top new products here
For 51 weeks of the year, the German capital of Berlin is far more concerned with techno than tech – but in early September that all changes thanks to IFA, Europe's biggest annual consumer technology expo.
The Internationale Funkausstellung Berlin (that's IFA to you and me) has been running since way back in 1924, making it one of the world's oldest trade shows, and nowadays it's used as a platform for launching many of the biggest consumer tech brands' new products. TVs, home cinema gear, hi-fi, appliances, cameras, PCs and smartphones. In short, we can expect a heck of a lot of fresh gear to drop and when it does, we're putting it on this page.
While the show officially opens its door on 4th September, many exhibitors are unveiling their new wares ahead of time. We've got boots on the ground in Berlin to cover all the biggest launches, and we'll update this story as the show progresses. Make sure to check back regularly.
Motorola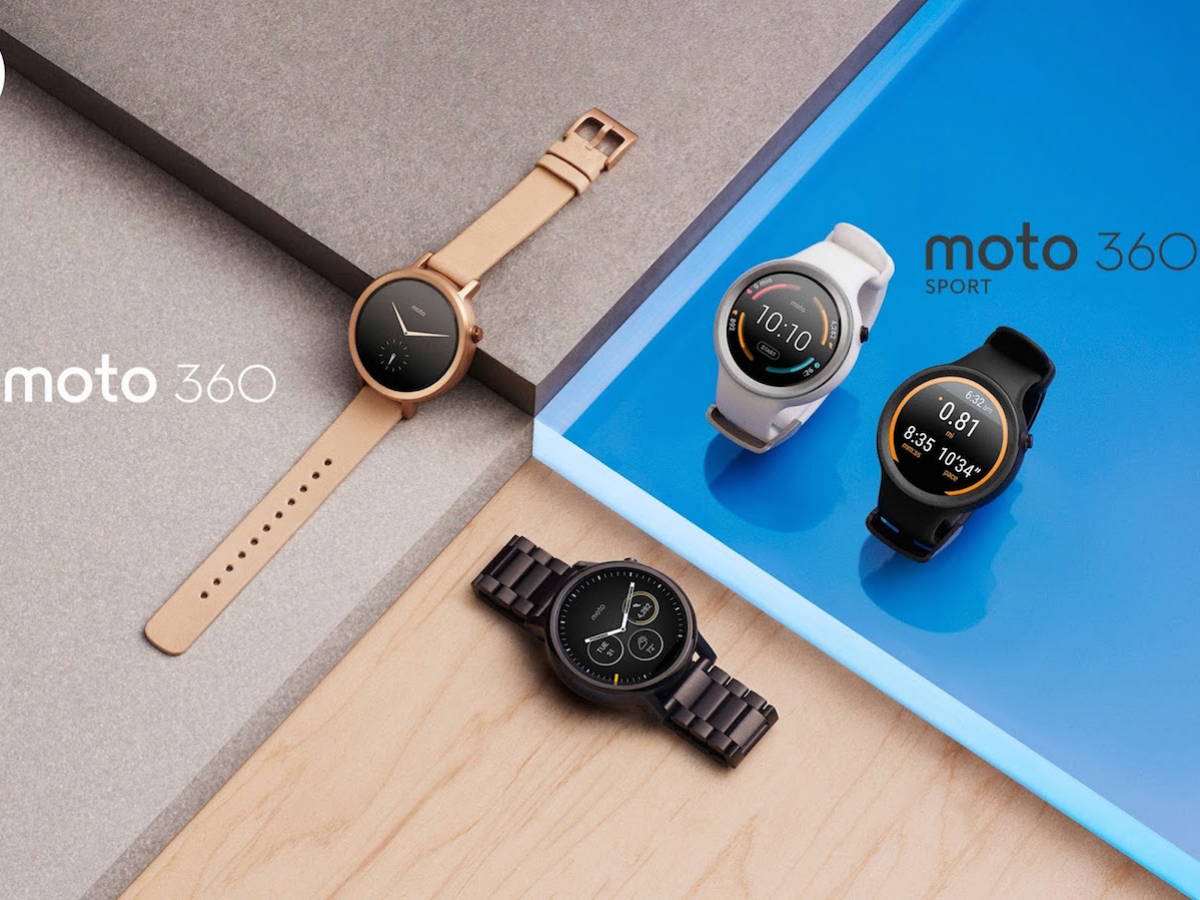 Update 03/09/15: As expected, Motorola has introduced a pair of new Moto 360 smartwatches at IFA. And very tasty they look too. There's a small one (42mm) and a large one (46mm), with chunkier lugs than the first gen model and some new finish options. You can take a look at these Android Wear wrist-wrappers here, and remember to check back later on when we'll have a hands-on preview online with our considered first impressions.
Update 04/09/15: So, just how nice is the Moto 360's second generation model? We've spent a bit of time with the timepiece, so scoot yourself over to our hands-on review to see what kind of impression it made on us.
Panasonic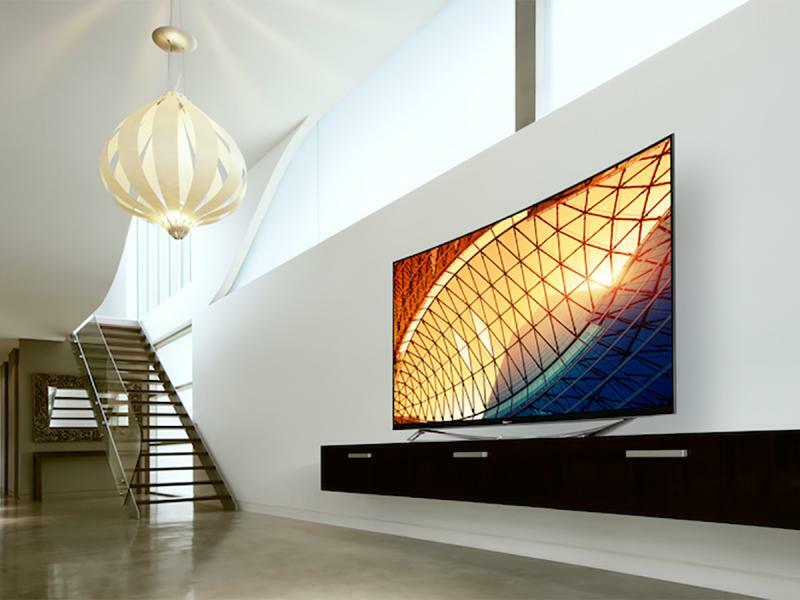 Update 03/09/15: Panasonic has unveiled a 65in 4K OLED TV that looks, to put it mildly, like the mutt's nuts. We've talked a lot about how much we love OLED image quality here at Stuff, so combining that with a massive resolution (and a gently curved screen, which is… well, whatever) is exciting indeed. Price-wise, we don't know just how much the TX-65CZ950 is going to cost, but it's likely to be in the mid-four figures. Quality doesn't come cheap, film fans.
Update 04/09/15: Panasonic's OLED TV is a bit of a stunner. And it's covered in a sort of glorious fake suede! We can say that with some confidence, because we've touched it with our hands and ogled its glorious 4K screen with our eyes. Want to know more? Read our hands-on review.
Samsung
Update 26/08/15: Samsung customarily holds a pre-IFA event in Berlin to give the world its first official look at that particular year's edition of the Galaxy Note phablet, but that's obviously not happening this year – the company already announced the Galaxy Note 5 alongside the Galaxy S6 Edge+, and the former isn't even launching in Europe. Ho hum.
However, the Korean giant is still holding an event on 3rd September, and one thing we're sure to see is the Gear S2 smartwatch.
Update 03/09/15: While the Gear 2 announcement actually happened before IFA (although we'll be getting some hands-on time with it later today, so do check back for our first impressions later on) Samsung did have some surprises up its sleeve.
One was a 4K Blu-ray player, slated for release in early 2016. It'll likely be the first product of its type on the market, and as well as spinning 4K Blu-ray discs it'll also stream 4K video from a variety of sources and upscale regular 1080p Blu-ray to 4K resolutions. Oh, and it supports HDR too.
There's also SmartThings, which is Samsung's smart home/Internet of Things platform. Think Samsung's answer to Apple HomeKit – an app that controls a bunch of connected home products, even ones not made by Samsung. Yep, stuff made by Bose, Philips, Honeywell and Yale is compatible. We've had a closer look at what SmartThings is all about, and you can check it out in our preview here.
Update 04/09/15: Wondering if Samsung's Tizen-powered Gear S2 smartwatch is a step in the right direction? Should Samsung have stuck with Android Wear? How does that twisty ol' bezel feel in the hand? You need to check out our hands-on review, guv'nor.
Huawei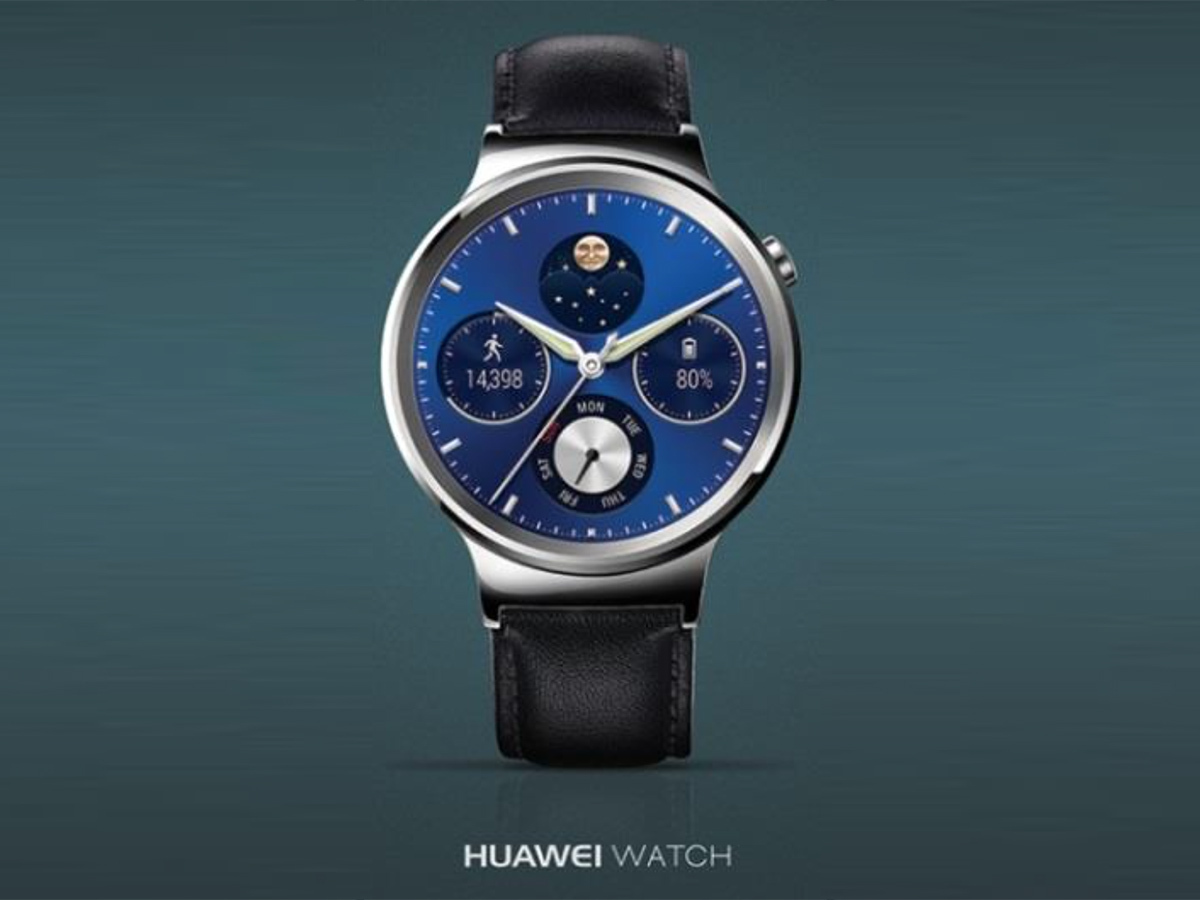 Update 02/09/15: Huawei's IFA was all about watching and touching. Erm, sorry, that sounds weird: we mean the Watch (the company's first smartwatch) and the Force Touch-equipped Mate S smartphone (the first smartphone in the world to offer a Force Touch screen).
The Android Wear-based Watch has a (perhaps surprisingly) gorgeous design that, we think, puts it in the upper echelons of smartwatches. Elegant and understated, its face is sapphire crystal and it's looking worth every cent of its €399 price tag.
The Mate S, meanwhile, is a 5.5in Android smartphone that features Force Touch, meaning its screen is far more pressure sensitive than any other phone's. We'd thought Apple's next iPhone would be the first to offer this feature, so kudos to Huawei for getting it out there before next week's Apple launch.
Update 03/09/15: We've gone hands-on with that very Force Touch screen! Want to know all about the Huawei Mate S? Check out our initial impressions here and find out if it's a Force to be reckoned with – or a bad Touch.
Update 04/09/15: We've also had our hot little mitts on the Huawei Watch. What do we think? How does it look on our wrist? Head over to our hands-on review to find out!
Alcatel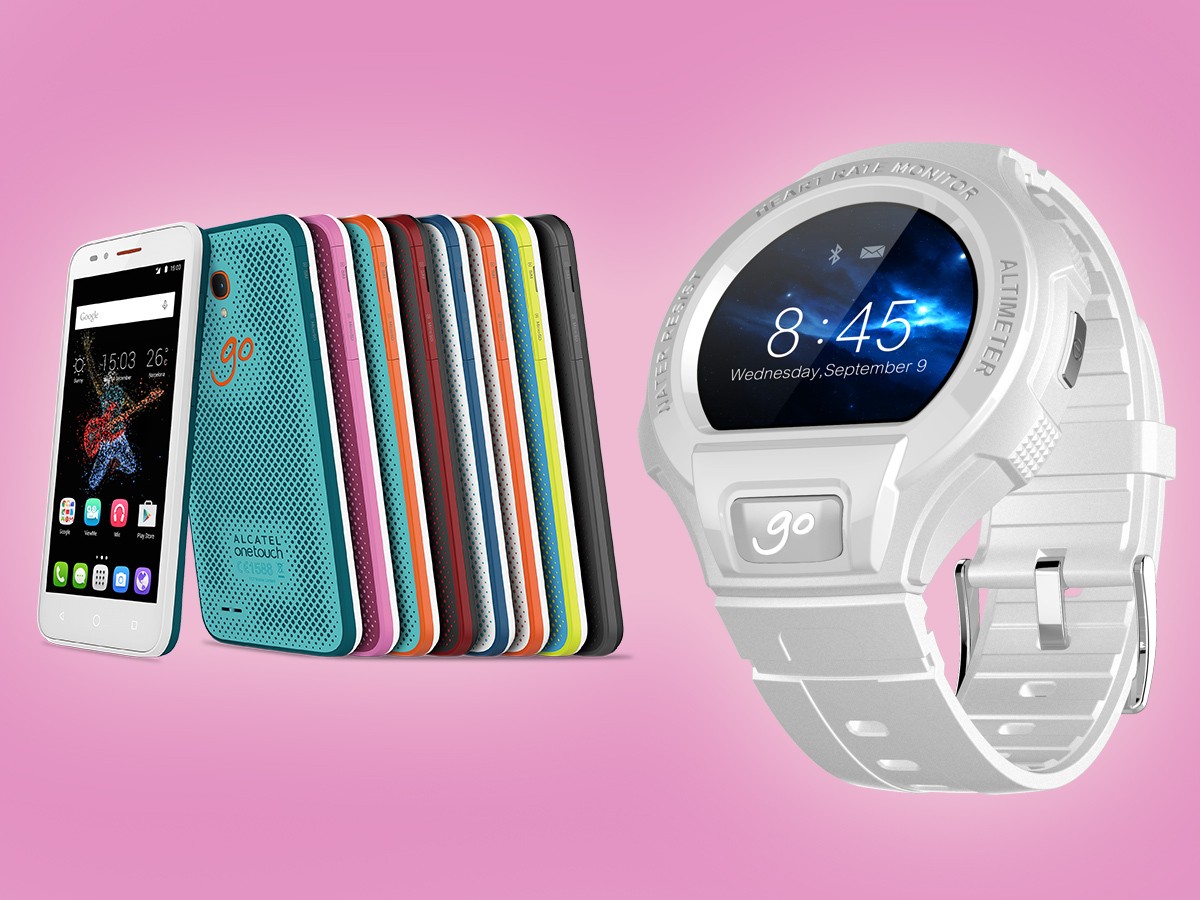 Ooh la la! French manufacturer Alcatel has unveiled a bunch of new kit at the show. There's the OneTouch Idol 3C, a colourific 5.5in Android Lollipop handset with 1080p screen and 13MP rear camera. For those operating on a budget, there are also the OneTouch Pop Star and Pop Up, two 5in 720p phones.
Then there's the OneTouch Play, a water- and dustproof phone with Moto G-esque specs: 1.2GHz quad-core processor, 5in 720p screen and 2500Ah battery.
Oh, and there's yet another bloomin' smartwatch here! Designed to match with the OneTouch Play, the Go Watch is similarly protected against the elements. It appears to work on the same proprietary OS as the Alcatel OneTouch Watch which, while basic, does give it a battery life of between two and five days on a single charge. As well as feeding you notifications, it has a heart rate sensor and a "Go" button which, apparently, gives you an instant verdict on your emotional state!
Sony
Update 02/09/15: Well, someone had to do it eventually, and it turns out that someone was Sony. The Japanese company just unveiled the world's first 4K smartphone in the 5.5in Xperia Z5 Premium, which boasts a frankly bonkers pixel density of 808ppi.
That phone sits alongside two other new models, the 5.2in Xperia Z5 and the 4.6in Xperia Z5 Compact. All three new handsets have a Snapdragon 810 processor, 3GB of RAM and expandable storage, and we've had hands-on time with the lot of 'em. So go and check out our first impressions of the Xperia Z5 Premium, the Xperia Z5 and the Xperia Z5 Compact, why don't ya?
Update 03/09/15: Sony's been tooting the horn for Hi-Res audio for a couple of years now, and IFA 2015 has seen it unveil two new Network Walkman portable Hi-Res players, as well as some "Hi-Res" headphones to go with them (yes, we know that there's no such thing as hi-res headphones, but that's what Sony's calling them). Check out the colourful new range of ear-pleasing gear right here.
Philips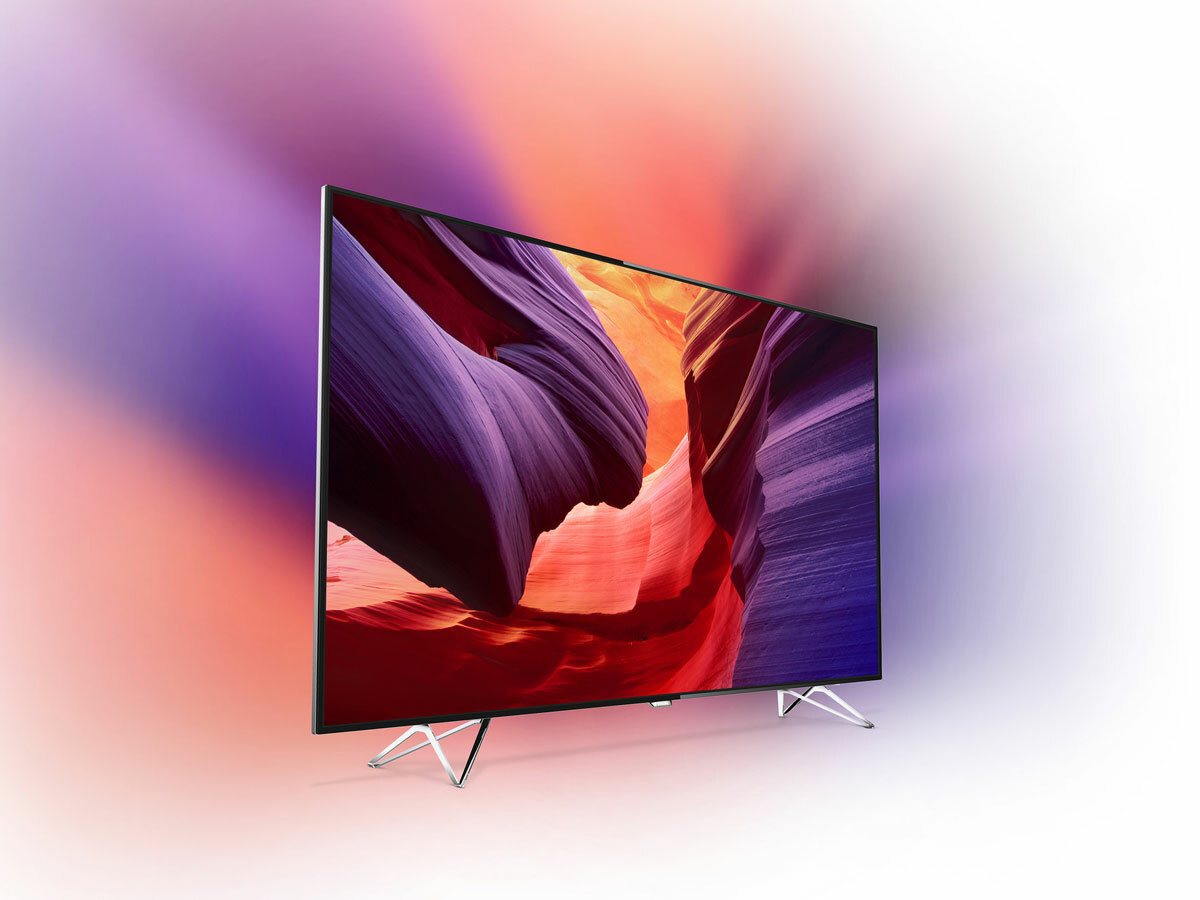 Update 03/09/15: Let there be light! That's Philips' motto, clearly, as the company just unveiled a telly with the most insanely overdeveloped Ambilight we've ever laid eyes on.
The AmbiLux is a 65in 4K set with nine pico projectors installed on the back. These allow it to project colours onto the wall behind the TV with greater richness, detail and vibrancy than the old LED-based Ambilights. The idea, as with previous Ambilight TVs, is to extend the picture further out into your living room, increasing immersion. Now it just does it far, far more effectively. It's insane – but frankly, we want one. It's like a massive rectangular lava lamp, albeit one that probably costs as much as a small car.
Intel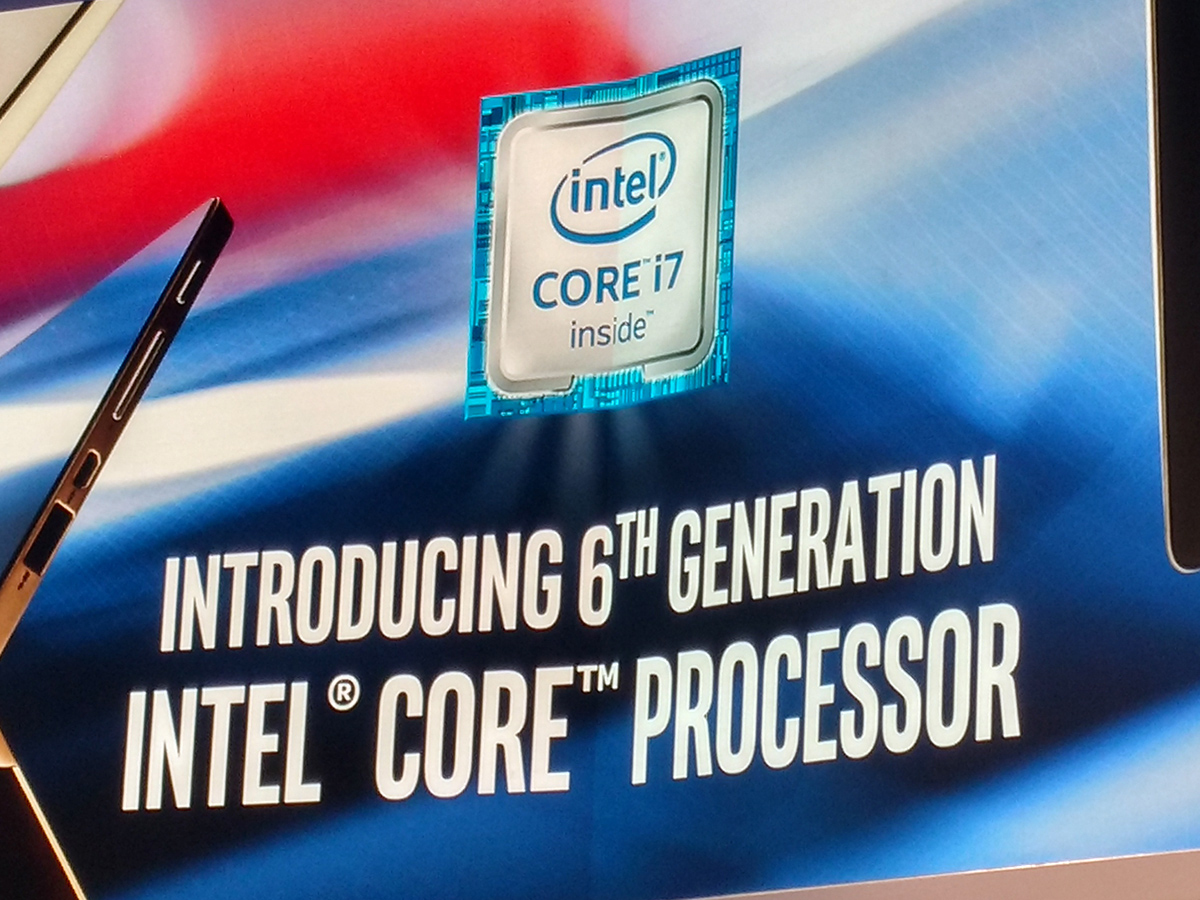 It's new chip time for Intel. The company has chosen IFA 2015 as the venue for officially launching its sixth generation of CPUs, dubbed "Skylake". The new processors will replace Broadwell architecture, and Intel says that, were you to compare a Skylake-equipped laptop to a comparable model that's three years old, it would offer 2.5 times the overall performance, 30 times the graphics performance and three times the battery life.
Intel says 800 computers are already slated to use the new silicon, with the first wave due to arrive by the end of 2015. There will be something like 50 different editions of Skylake processor, so you can expect to see them on everything from tiny stick PCs to hulking all-in-one desktops.
The company also showed off a conceptual product that name checks a good portion of tech's current obsessions: a 360-degree selfie stick that records 4K video for VR playback purposes. Powered by six GoPro action cameras, it captures everything around it in pristine detail, allowing you to later don an Oculus Rift headset and relive moments in terrifying fidelity.
Toshiba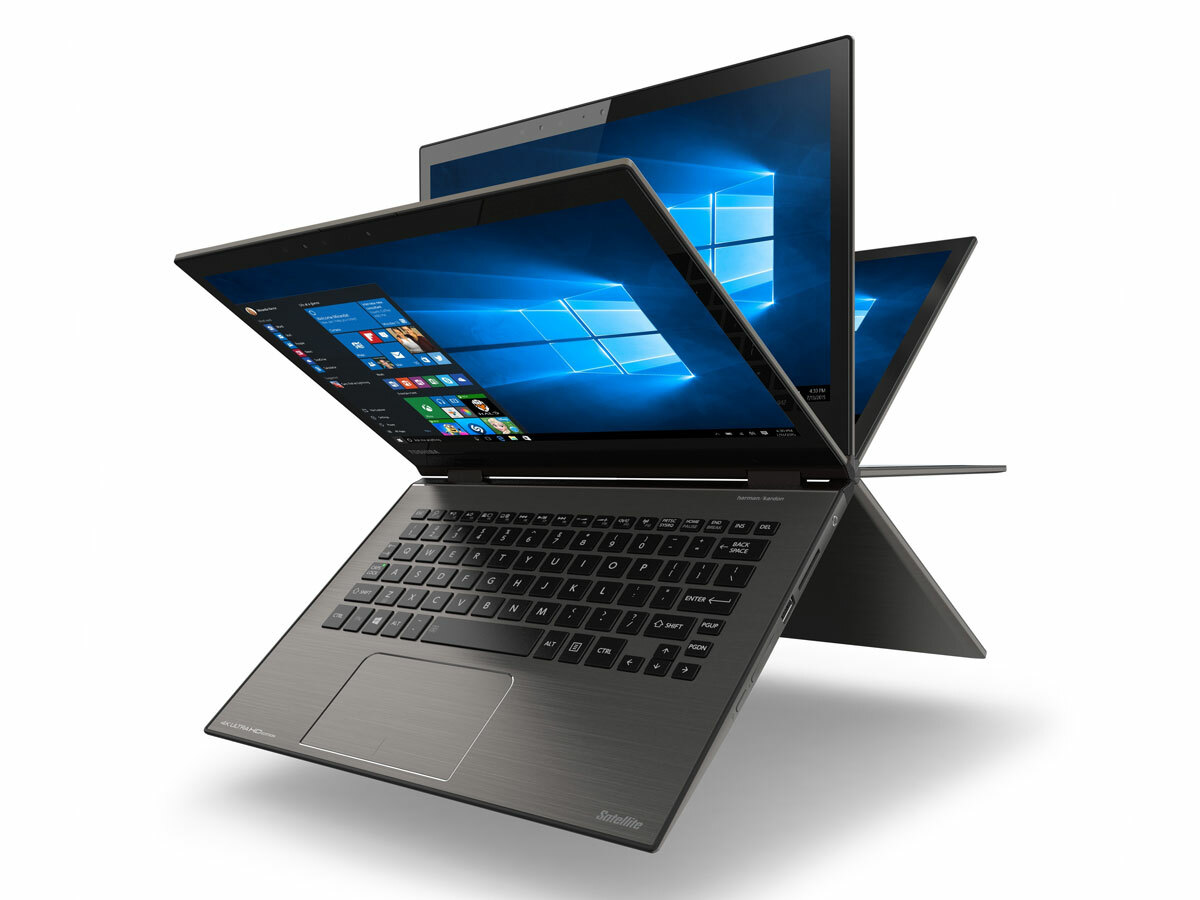 Toshiba has unveiled the world's first 12.5in laptop with an ultra HD screen. The Satellite Radius 12 is a compact Windows 10 notebook with a 4K resolution, as well as USB Type-C and one of the aforementioned new Intel Skylake processors (up to Core i7, depending on your options). It's a convertible to boot, which means you can flip that pixel-packed screen and transform the notebook into a tablet.
Acer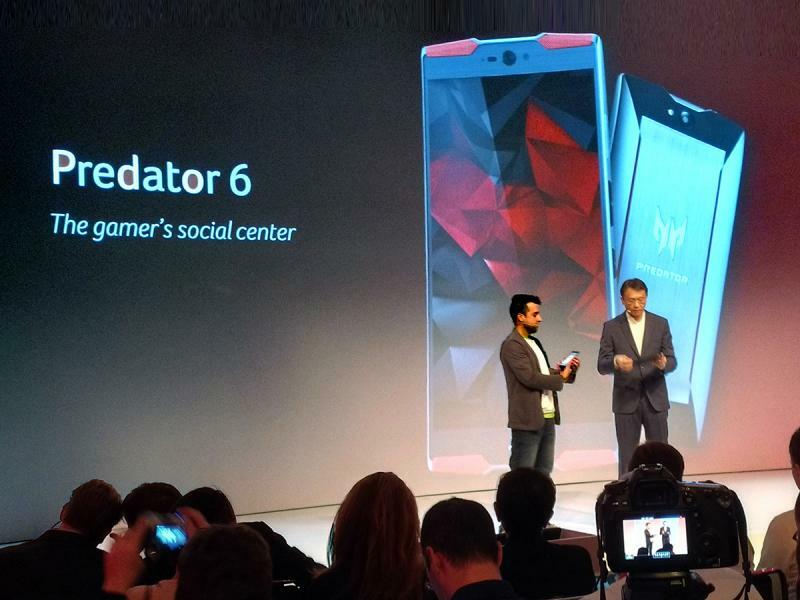 We can't exactly remember the last time a company released a phone designed specifically for gaming (we do, however, recall that such efforts have never been particularly impressive) but Acer has done just that with the Predator 6, a hugely powerful handset with a 10-core processor, quad-driver speaker array, 4GB of RAM and a 21MP camera. Just the thing for playing Angry Birds 2 like a pro, we suppose.
Microsoft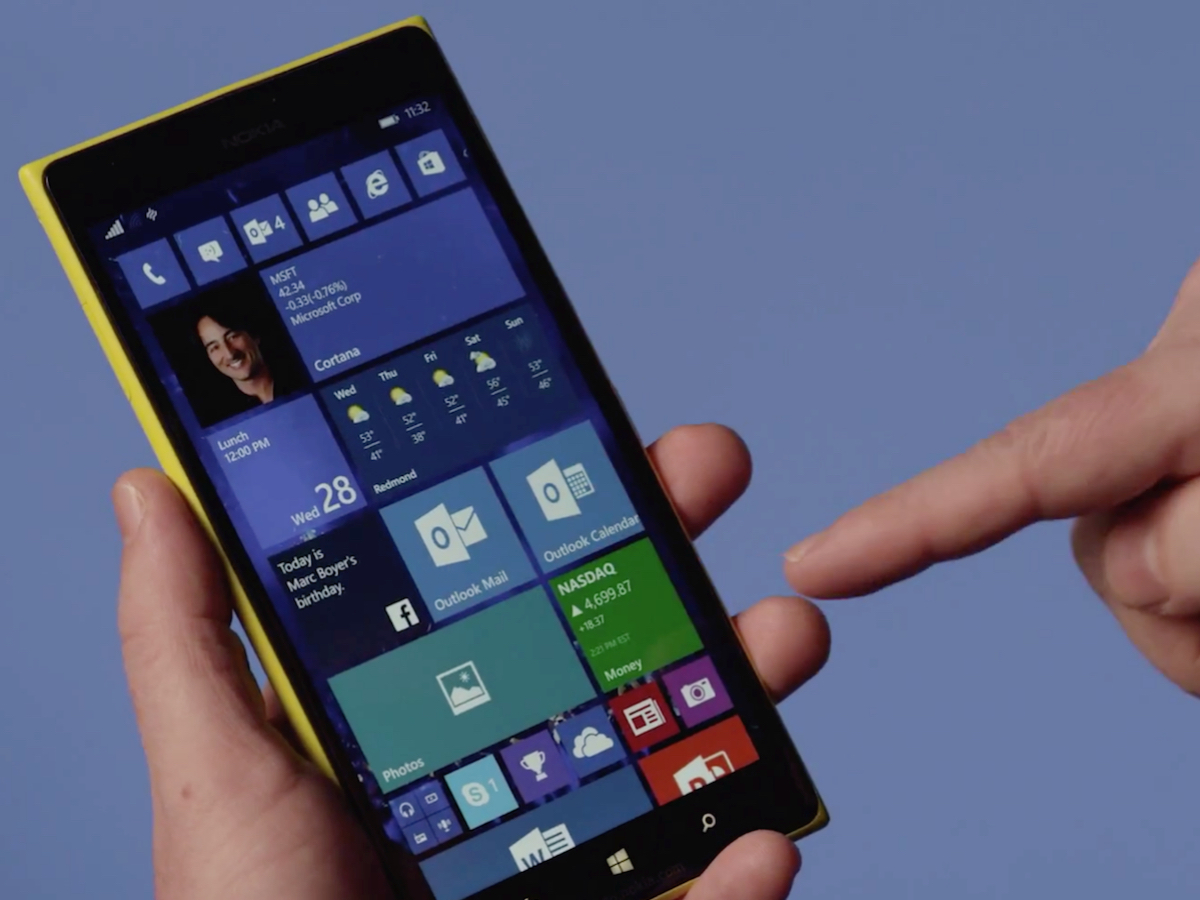 It's been announced that Nick Parker, a corporate vice president at Microsoft's OEM division, will be delivering a keynote speech at IFA 2015, so we can expect the big M to be a major exhibitor there too. The OEM division is responsible for third-party Windows 10 gear like tablets, 2-in-1s, laptops and all-in-ones, so we can expect new devices in those fields to be getting plenty of stage time.
That doesn't mean we won't see phones, too. We know there's a new range of Lumia handsets incoming, and Microsoft launched the Lumia 730, 735 and 830 models at a pre-IFA event in Berlin last year, suggesting it could use this year's event to unveil the first Windows 10-based Lumia models like the 940 and 940 XL. However, according to one rumour Microsoft will save its 2015 phones for a special Windows 10 Mobile event on 24th September. So we may not get any Microsoft phones at IFA 2015 at all.
LG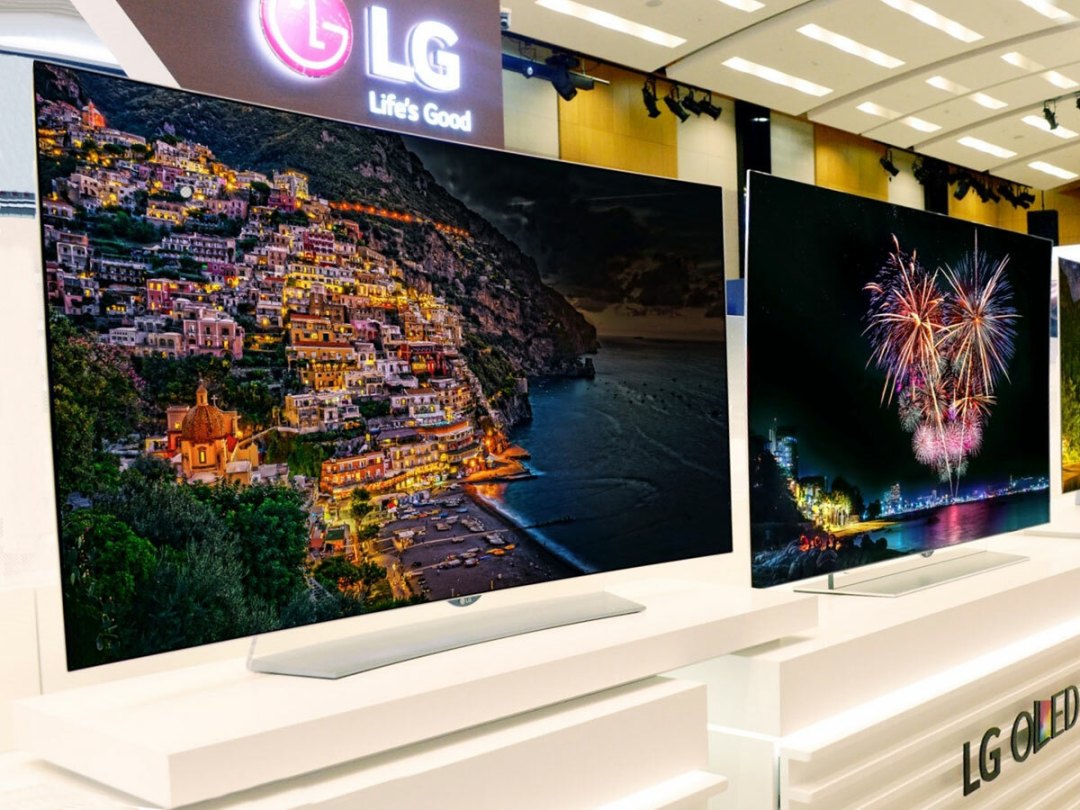 Even if the Samsung Galaxy Note 5 isn't unveiled at IFA, the show might still see the launch of a South Korean phablet: the rumoured LG G4 Pro. Likely to be the spiritual successor to 2014's G Pro 2, the G4 Pro seems set to be a straight-up rival to the Galaxy Note 5 with 6in screen, stylus and premium, possibly metal, build.
If it's the real deal, expect it to be unveiled at the conference's opening keynote on 4th September, which is being delivered by LG Display CEO and President Sang-Beom Han, who, given his job title, will probably talk a lot about screens. So we'd put big money on new UHD 4K tellies coming too – and LG has promised to give us a glimpse of "the future of TV".
Update 26/08/15: Turns out LG wasn't joking about those tellies. It's set to launch no fewer than four 4K OLED TVs being launched at IFA 2015: two flat, two curved, and three of them HDR-compatible. The announcement is already official, and you can read about the new models here.
Also officially slated for an IFA showing is the G Pad II, a 10.1in Android 5.1.1 tablet with a skinny 7.8mm frame and a huge 7,400mAh battery.
And rumour has it that LG will be one of several companies to show off a new Android Wear smartwatch. Yes, according to reports there'll be a Watch Urbane-inspired wearable that ditches webOS for Android Wear. Stay tuned for more.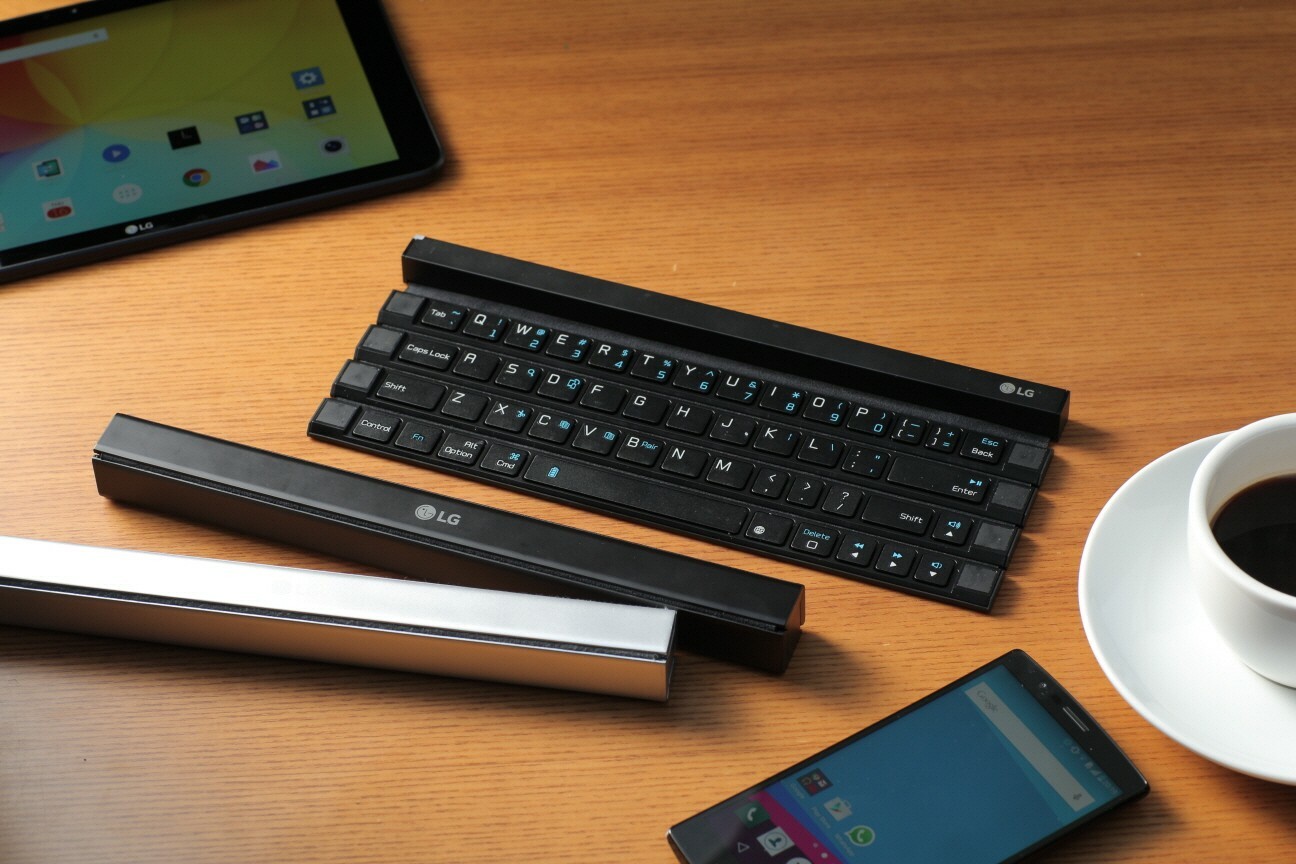 Update 27/08/15: As if all of that wasn't enough, LG has staked its claim on the mobile accessories market with the announcement of a roll-up physical keyboard for 10in tablets.
The aptly-named Rolly Keyboard is a polycarbonate key-tapper offering pocketable practicality for serious on-the-go typists, folding up along four lines into an almost-dinky, digit-drumming device.
Debuting alongside the rest of LG's IFA releases, the Rolly demonstrates the breadth of the Korean manufacturer's expertise – we just don't know where to look first.
HTC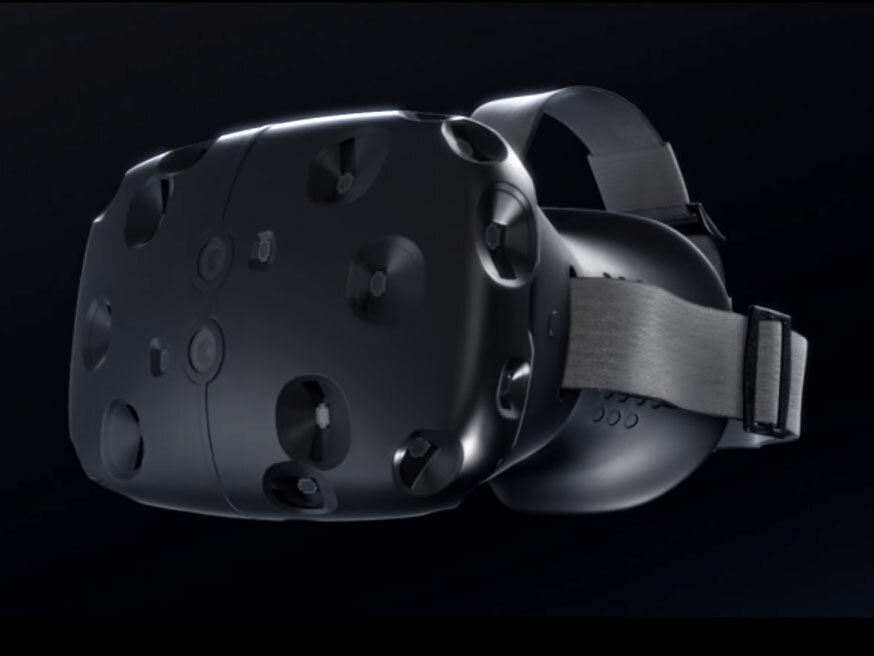 The VR headset that HTC has co-created with Valve, the Vive, will definitely be a part of the IFA 2015 "experience". We know that because HTC has announced that IFA will be among the stops on the Vive's "world tour", which has already begun. So while attendees will get a chance to go eyes-on with the Vive, we don't imagine that'll mean any new announcements regarding the headset.
Update 26/08/15: HTC usually launches its flagship smartphones later in the autumn, but a lot about its next phone, the Aero/A9, has been leaking out of late. Could it be set for an IFA unveiling? We'd bet against it, but it's not beyond the realms of possibility.