Philips' smart Hue Secure cameras keep watchful eyes on your home
I see Hue...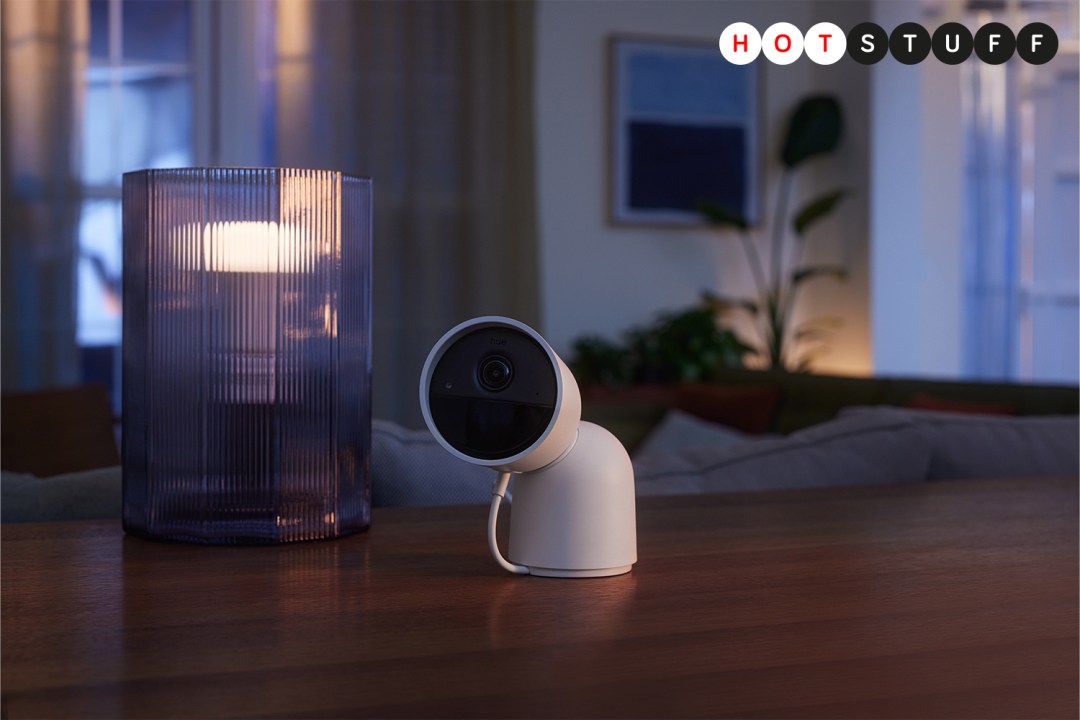 Given the far reach of its Hue smart lighting empire, the news that Philips is launching its own smart security cameras may not be surprising. But it's certainly welcome all the same. Unveiled as IFA 2023 in Berlin kicks off, the aptly-named Philips Hue Secure range includes all manner of smart cams, sensors, and app features designed to help secure your home.
Powered by a new Security Centre section in the Hue app, users already wallet-deep in the pricey-but-premium Hue ecosystem can easily upgrade their home security to keep an eye on their abode while they're away.
Standout products include the Philips Hue Secure camera, which offers 1080p video footage with night vision for round-the-clock monitoring, with support for real-time instant motion-trigger notifications. Naturally, if a nefarious intruder is caught inside or outside of your home, you can call upon the power of your existing Hue light setup to help flash and shame them into oblivion.
We say inside or out, because the camera itself is suitable for both indoor our outdoor use, and is available in autumn 2023 in both battery ($245/£220/€250) and wired ($200/£175/€200) options, with black or white finishes available. The wired camera can also be used with a desktop stand for easy placement around the home, while an optional ground spike ($40/£60/€70) makes for an easy outdoor mounting solution (and is compatible with Hue's existing low-voltage outdoor system).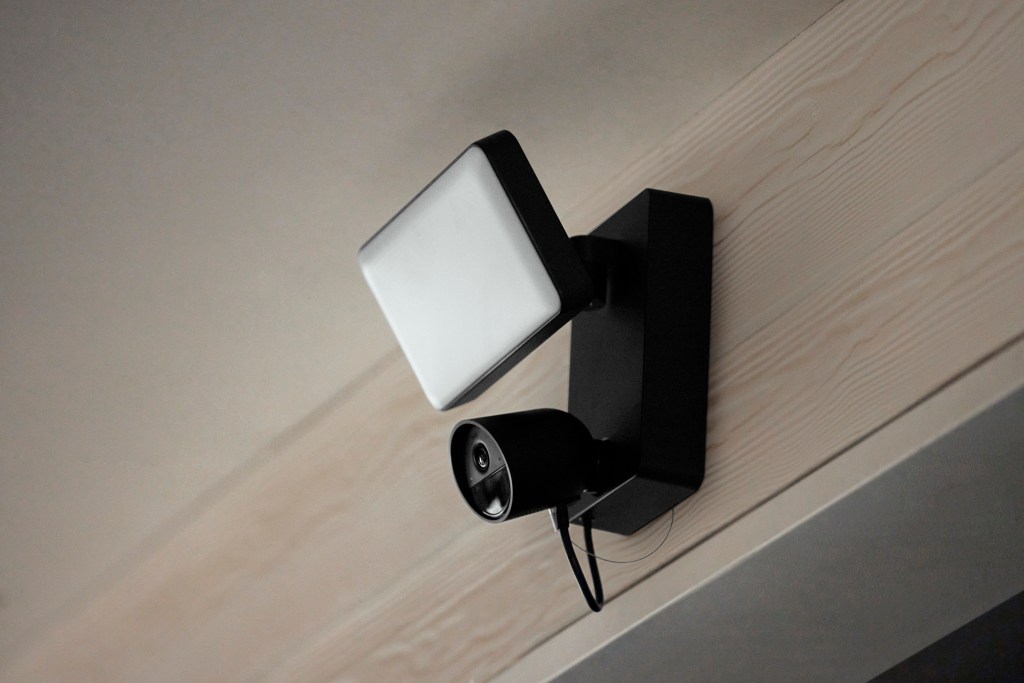 If you want to step things up, there's also the Philips Hue Secure floodlight camera ($350/£300/€250), which, you guessed it, has a built-in floodlight as an extra deterrent, capable of bathing intruders in any colour you fancy. We'd pick red, for an extra sense of frenzied panic.
Two-way chatting is also supported, as is the ability for the Hue system to automatically differentiate between people, pets, and packages. This runs on the camera hardware itself and not the cloud, which means true end-to-end encryption for those concerned about privacy. While you can create blackout zones for privacy, detection of people/pets/packages, as well as extra features like Activity Zones (ignoring busy areas) are part of a subscription plan, with a Basic plan offering access to 30 days of video history, versus the Plus plan's 60 days.
Elsewhere, you'll find a new Philips Hue contact sensor ($40/£35/€40) for detecting the opening of doors, windows, and cabinets (alerting you in the Hue app if any activity is detected), as well as some updated string lights and bulbs. And it goes without saying that you'll need a Philips Hue Hub for all of the above to play nice.