Stuff's IFA Awards 2023: the latest and greatest tech highlights from Berlin
Berlin's best in show — from rocking retro speakers, to a... portable TV in a suitcase?!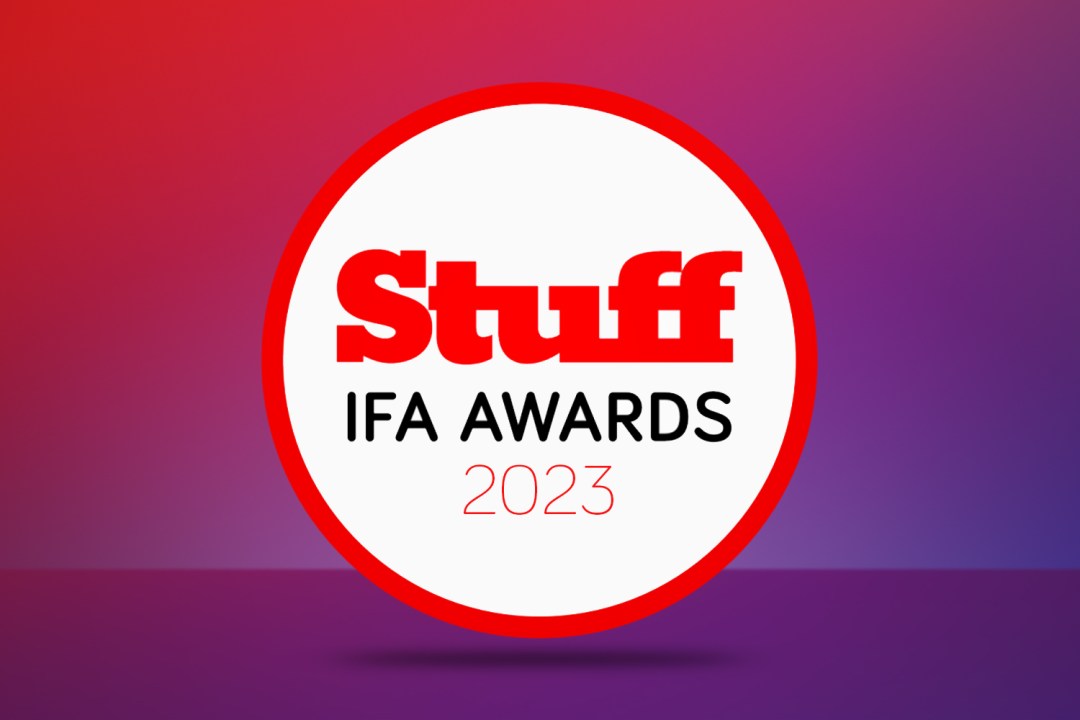 Welcome to the best of IFA 2023, where we've collated the most exciting launches around Berlin's massive annual tech show. We've gone to great lengths to cover as many bases as possible, to bring you only the very best, most covetable products around.
We've covered each product in detail with dedicated news stories, so feel free to click on through to whichever ones take your fancy, for extra information like release dates and pricing details.
With that said — welcome to Stuff's IFA 2023 Awards, and congratulations to all the worthy winners.
---
Best of IFA 2023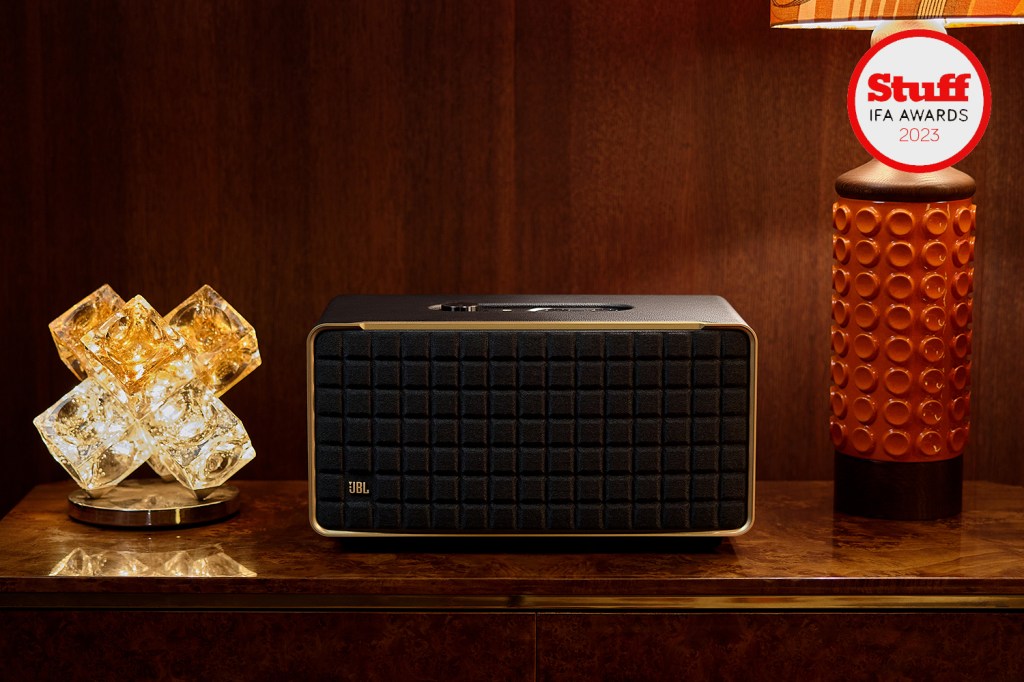 JBL Authentics 500
Veteran Hi-Fi heads will instantly recognise the inspiration behind JBL's Authentics 500 speaker — namely, the iconic JBL L100's foam Quadrex grille. Far more compact (and much less damaging to your bank account) than its hulking ancestor, the 500 is the flagship of the new Authentics range, packing 270W of power within its alluringly curvy shell. Wi-Fi and Bluetooth streaming make for easy access to your favourite tracks, while Dolby Atmos tech makes the most of its triple 1in tweeters and three 2.75in midrange woofers. A feast for the ears as much as the eyes.
---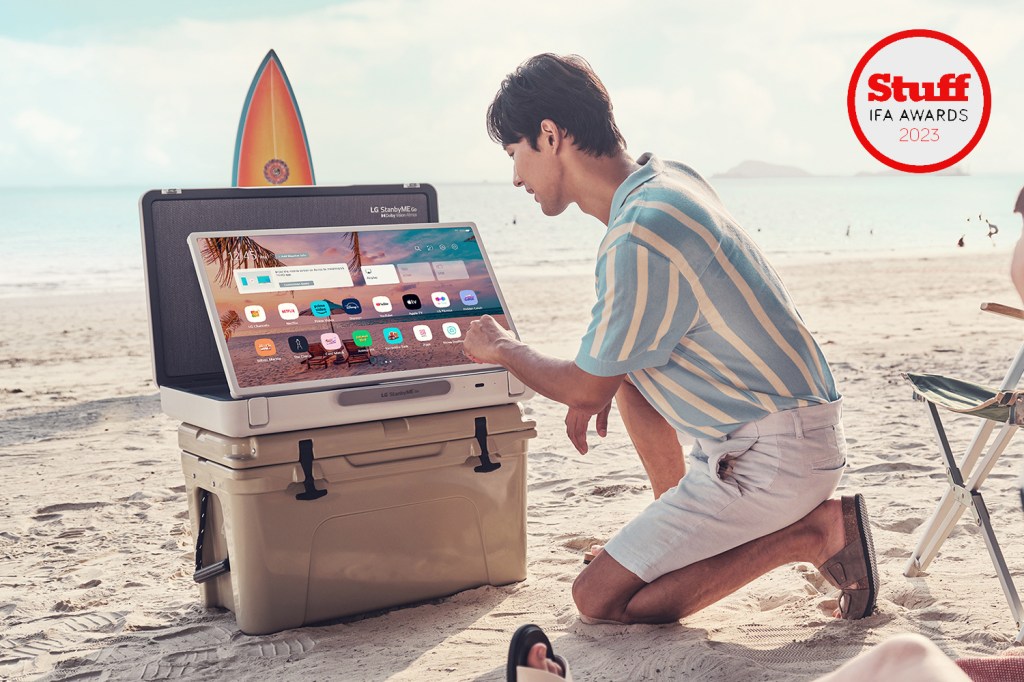 LG StanbyME Go
Your eyes do not deceive you — LG has indeed launched what is, in essence, a touchscreen TV in a suitcase. Or, to be more precise, a 27in 1080p screen that's a cross between a giant tablet and a telly, with support for Dolby Vision and HDR. The screen itself can be tilted and even rotated for proper TikTok doomscrolling, while four built-in Dolby Atmos speakers and a battery good for three hours of cable-free viewing round off the specs rather nicely. The case itself appears relatively stealthy when closed, and protects the precious screen within during transport. You'll be slaying (virtual) goblin patrols at the beach in no time.
---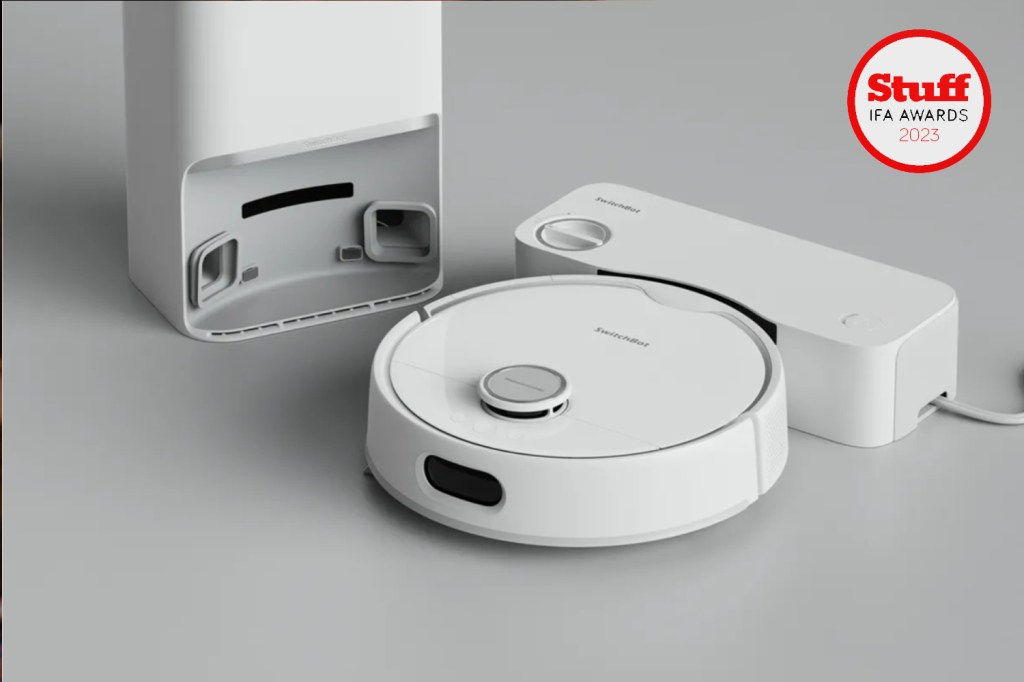 SwitchBot S10 Ultra
First came the broom. Well, probably a branch with some leaves on it or something. Then the broom. Electricity made us even lazier, vacuums paved the way for robot vacuums and mops, and now we can watch TV and eat snacks while our faithful automatons go about their business. Switchbot's S10 Ultra is here to do one better though, cranking up convenience to a whole new level. For while it's an advanced robot vacuum/floor mopper (laden with all the fancy navigation sensors you'd expect), it stands out from the crowd with a retrofit water station. This clever bit of kit hooks it up to your mains water supply, saving you from manually having to top up and empty clean and dirty water tanks ever again. Stay lazy.
---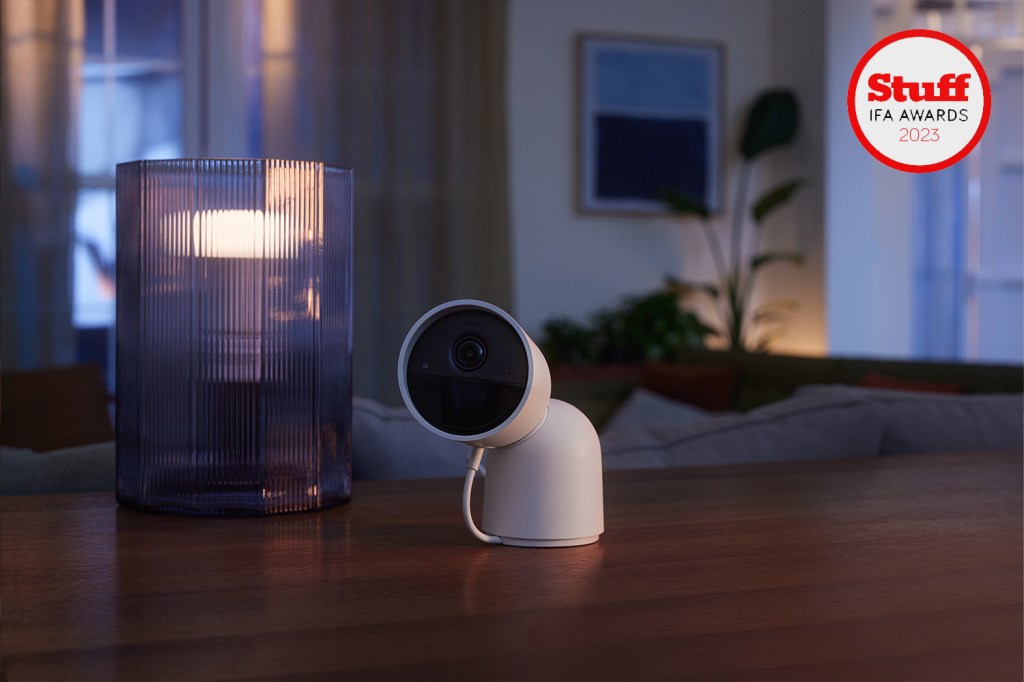 Philips Hue Secure system
If you're the proud owner of a Philips Hue setup and lamenting the fact that you've got to rely on other smart cameras and their separate apps for your home security needs, then good news — Philips has launched its Hue Security range to ensure that your household can remain purely Hue through and through. Star products include the Philips Hue Secure camera (above), which will land in battery and wired versions, both of which will be just as happy on a bookshelf indoors, as in the rain outside. There's also a floodlight variant, and, naturally, intruders can be met with Hue light effects of your choosing. A new Security Centre in the Hue app also lets you view recordings, set zones and keep an eye on things (depending on your subscription level). Overall, a no-brainer for security-conscious Hue lovers.
---
Fairphone 5
With 10 parts that can easily be replaced, the modular Fairphone 5 is the company's most repairable phone yet. Replaceable components include its 6.46in 90Hz OLED screen, 4200mAh battery, and both the 50MP main and 50MP ultrawide camera sensors. With reasonable mid-range specs consisting of an octa-core Qualcomm processor, 8GB of RAM and 256GB of expandable storage, it even promises at least five (five!) Android OS upgrades, with general support offered until 2031 at the earliest. Sure, it won't be a contender for the best spec-packed phone of the year, but its repairability, combined with ethically sourced and mined materials and fair employee wages, make it a solid winner in our book. A worthy entry in our Best of IFA 2023 list.
---
Ninja Woodfire Outdoor Oven
Making its European debut at IFA, Ninja's brightly-coloured Woodfire Outdoor Oven wants to transform the way you cook outside, with nary a gas canister or lump of charcoal to be seen. Instead, this is an all-electric bit of kit, letting you crank the heat up to around 370°C/700°F with a delightfully simple plug-and-play operation. It's an ideal choice for those who, despite lauding the convenience of gas and charcoal for years, simply don't have the time or energy to mess around with lighting coals and replacing canisters. Still, if you do fancy a more authentic BBQ flavour, it supports pellets for infusing smokey goodness into your cooks, while a bundled pizza stone lets you crank our cheesy pies faster than a traditional oven (though not quite as fast as one of the best pizza ovens). Overall, a fun, convenient jack of all trades for outdoor chefs in a hurry.
---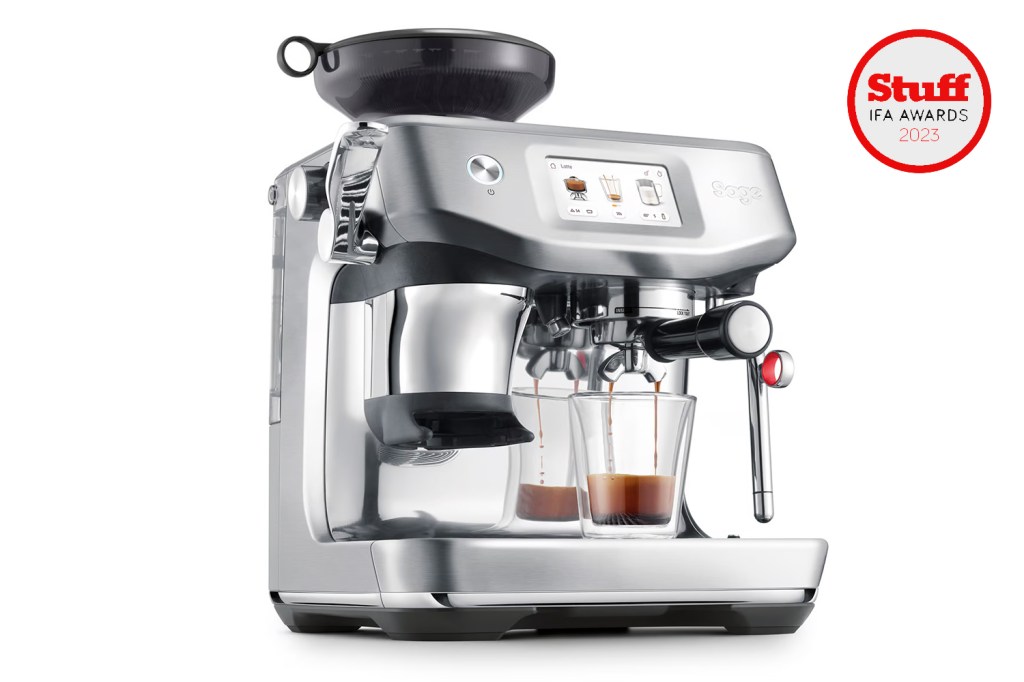 Sage Barista Touch Impress
Tamping pressure. Grind size. Dosage. All are vital considerations for serious coffee connoisseurs, but sadly, we don't all have the know-how or time to dive into a precision coffee-making routine each morning. Enter Sage's Barista Touch Impress — a beautifully designed bean-to-cup coffee machine that takes care of all of the above, and then some. Accurate enough to carefully apply precisely 22lb of tamping pressure (and even mimicking the perfect 7-degree twist to mimic the best baristas), it promises to bestow users with the very finest equality wake-up juice, aided by a touchscreen for easy operation.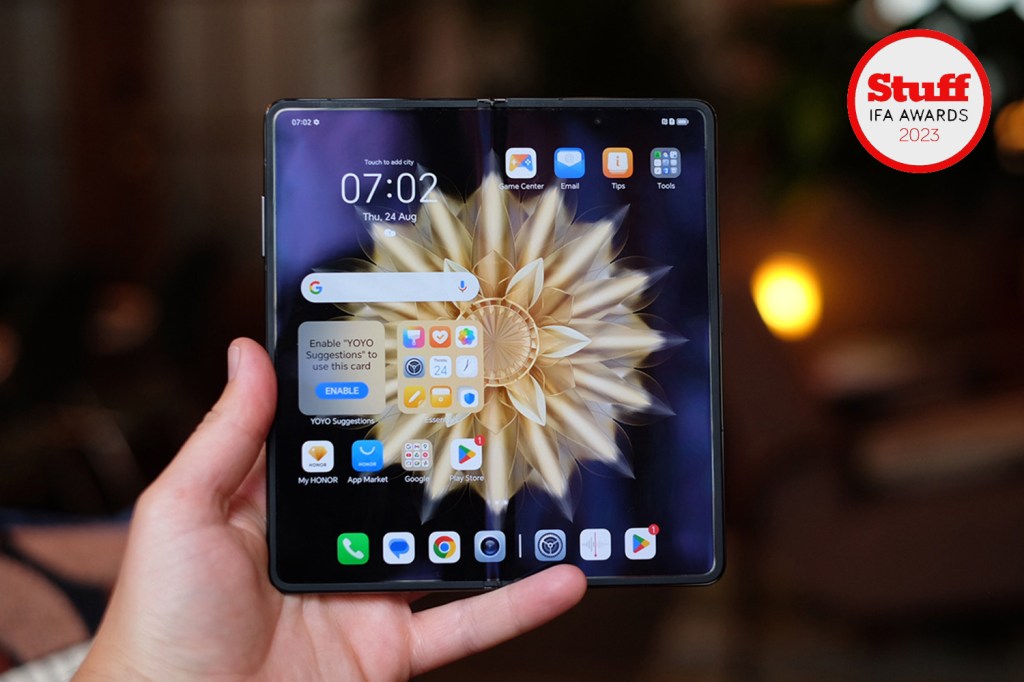 Honor Magic V2
Honor's Magic V2 is one of the most refined folding phones we've seen to date. When folded, its dimensions aren't far off a regular phone, which is an impressive feat of engineering, to say the least. At just 9.9mm thin when folded and an even more impressive 4.8mm when opened up, you could practically cut a cake with it. But please don't. It's light too, and crammed with powerful innards to make its huge 7.92in unfolded screen truly shine. Throw in a formidable camera setup, and this is one of the slickest foldables around.
---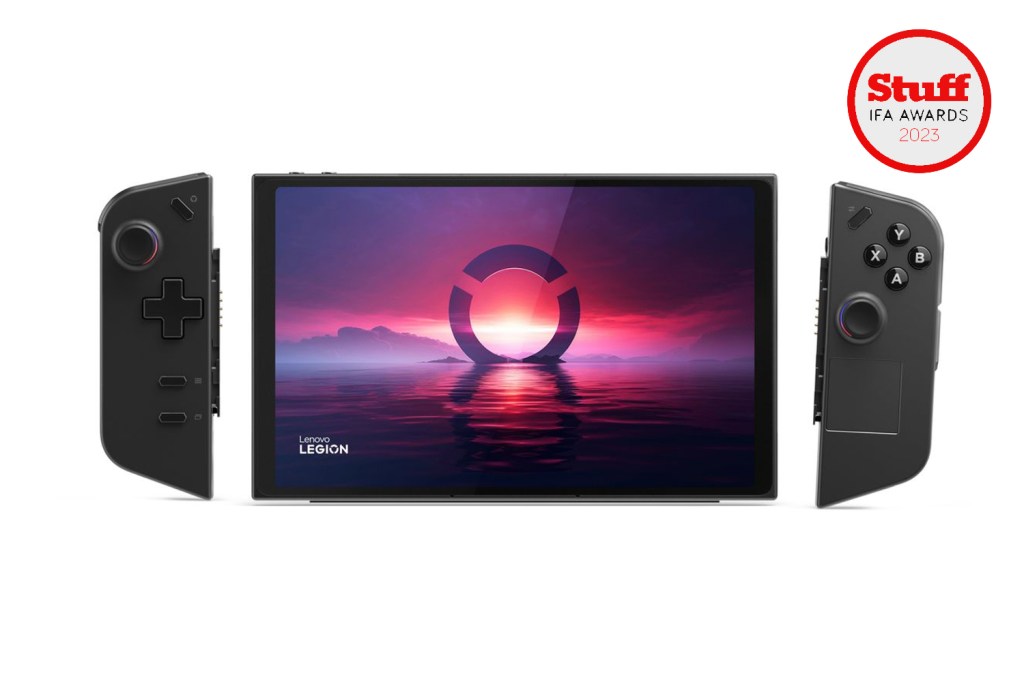 Lenovo Legion Go
If you've been tempted by the likes Valve's Steam Deck and Asus' ROG Ally, then Lenovo is here to make your buying decision that little bit trickier. Its Legion Go handheld makes for a worthy competitor, thanks to its pixel-packed 1600p resolution screen, which has a very slick 144Hz refresh rate to boot. It can cleverly scale things down to 800p and 60Hz to extend that all-important battery life, and when it is running low, you can boost it to 70% in just 30 minutes, thanks to the included 65W charger. A built-in kickstand and Switch-like Joy-Con controllers also make for a promising gaming experience, and it can be hooked up to a larger display, or even Lenovo's newly announced Legion Go glasses for true immersion. Decisions decisions…
Garmin Venu 3
Garmin's latest addition to the Venu line-up has a couple of clever tricks that set it apart from the deluge of wearable devices out there. The first of these is the ability to detect and track naps, which makes a tonne of sense considering how valuable sleep is when it comes to recovery suggestions. The second is a new wheelchair mode which replaces steps with pushes and movement reminders, as well as weight shift reminders. Wheelchair-specific workouts and sports apps are also on the cards, powered a specially adapted algorithms. This new mode will be exclusively available on the Venu 3 and its 3S sibling for the time being, before being rolled out to other models in future following testing and feedback.