24 best luxury gifts for big spenders for Christmas 2023
Give your debit card a workout with these top-dollar treats
There's never a bad time to win the lottery, but take home the December jackpot and you'll have a million ways to spread the festive cheer. And if it's Christmas decadence you're looking for, this list of the best luxury gifts will point your personal shopper in the right direction.
Feeling flush this festive season? From electric bikes to top-end tellies, this is a Yuletide buying guide for the well-heeled and excessively generous.
And if decking the halls leaves your reserves running low, you can always treat yourself to something more affordable. Like one of the top Christmas gifts for less than £100.
---
Our pick of the best luxury gifts for Christmas 2023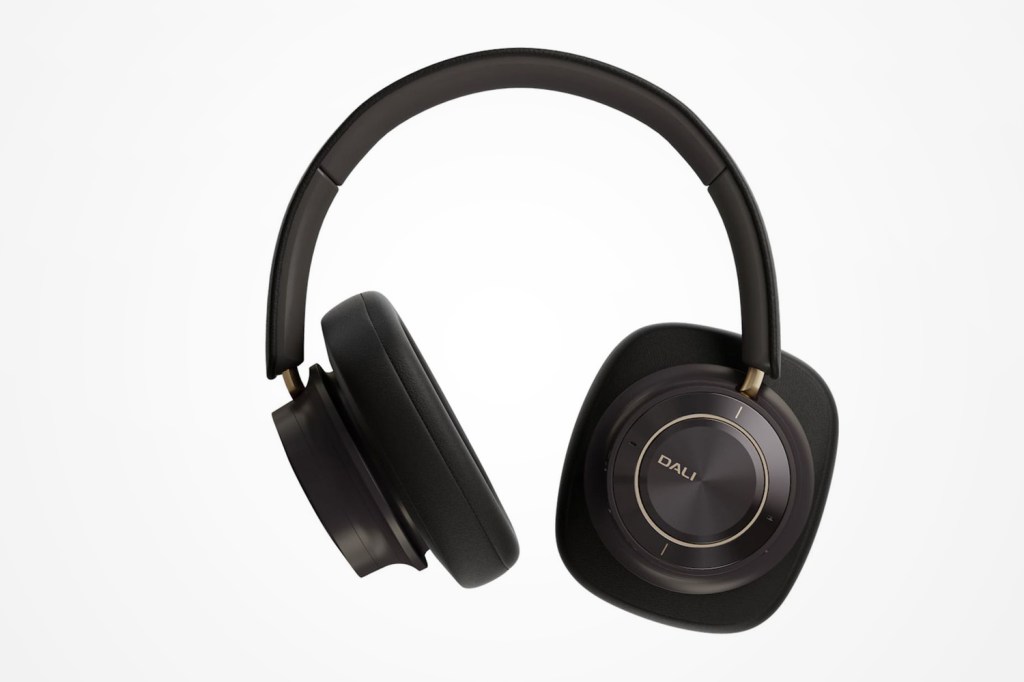 DALI IO-12
DALI's latest pair of over-ear ANC headphones aren't messing around. For starters, they're the world's first headphones to use an SMC magnet system, which uses the same materials as those found in the company's EPICON speakers (which are themselves worth multiple thousands of pounds). Packing the power of an impressively large 50mm driver, the IO-12 supports aptX Adaptive playback via Bluetooth 5.2, along with 3.5mm and USB-C options for added flexibility. Impressive noise cancellation is also on the cards, as is a premium design that screams luxury, both in the hands, and on your ears. As for the sound? As crisp, detailed, and as impeccable as you'd expect, given the heritage and price tag behind them, with practical built-in playback controls for a seamless listening experience.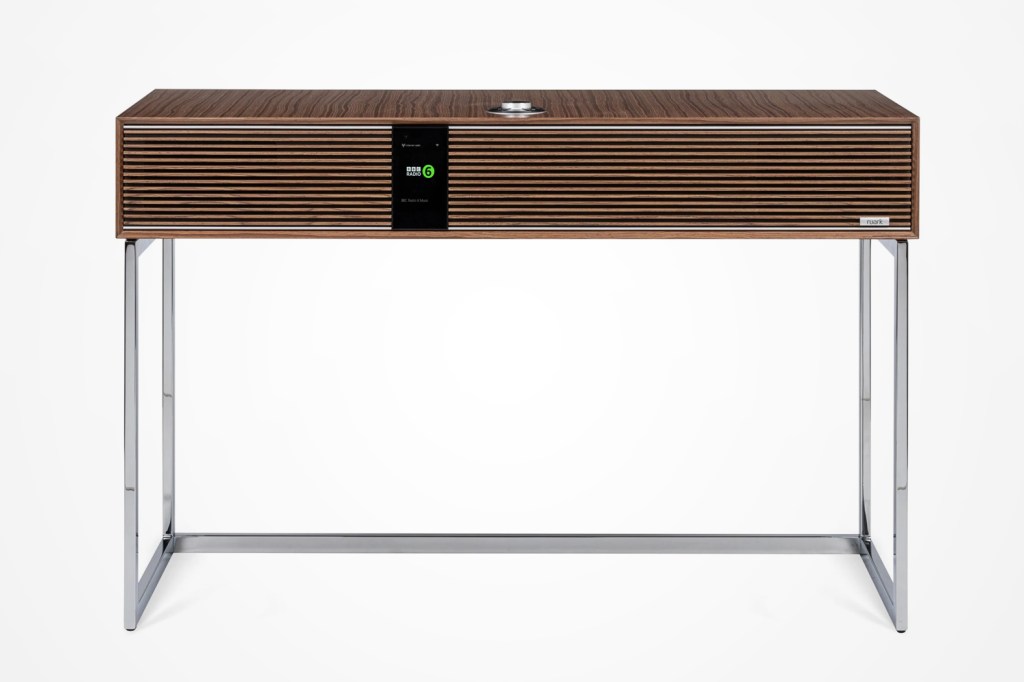 Ruark R810
Based on the iconic radiograms of yesteryear (a combined radio and record player built into a speaker-toting cabinet, if our younger readers were wondering), Ruark's R810 is, quite frankly, one of the most beautiful pieces of tech we've laid eyes on for quite some time. A captivating piece of furniture worthy of demanding attention in any room it graces with its presence, its high-end walnut finish and solid construction make it worthy of daily listening for decades to come. Aesthetics aside, it's got every connectivity option covered too, including Apple AirPlay and Google Chromecast, Spotify and Tidal streaming, Apple Music, BBC Sounds, Deezer, Qobuz, and more. And that's all without mentioning its Hi-Res music file support up to 32-bit 384kHz, Internet/DAB+ and FM tuners, and even HDMI ARC/eARC connectivity for even more flexibility. A stunning feat of British audio engineering, both inside and out.
Samsung Odyssey OLED G93SC 49in
The 49in screen of the G93SC is a colossal, vision-hogging marvel, and it's an OLED one at that, making its colours and black levels unmatched by anything else remotely close to this size. Curved, with an ultrawide 32:9 ratio, it unapologetically demands your attention, while a blistering 240Hz refresh rate and 0.03ms response time place it among top monitor heavyweights. This version comes without built-in apps, making it (comparatively) more affordable — perfect for pairing with a beastly gaming rig worthy of doing it justice.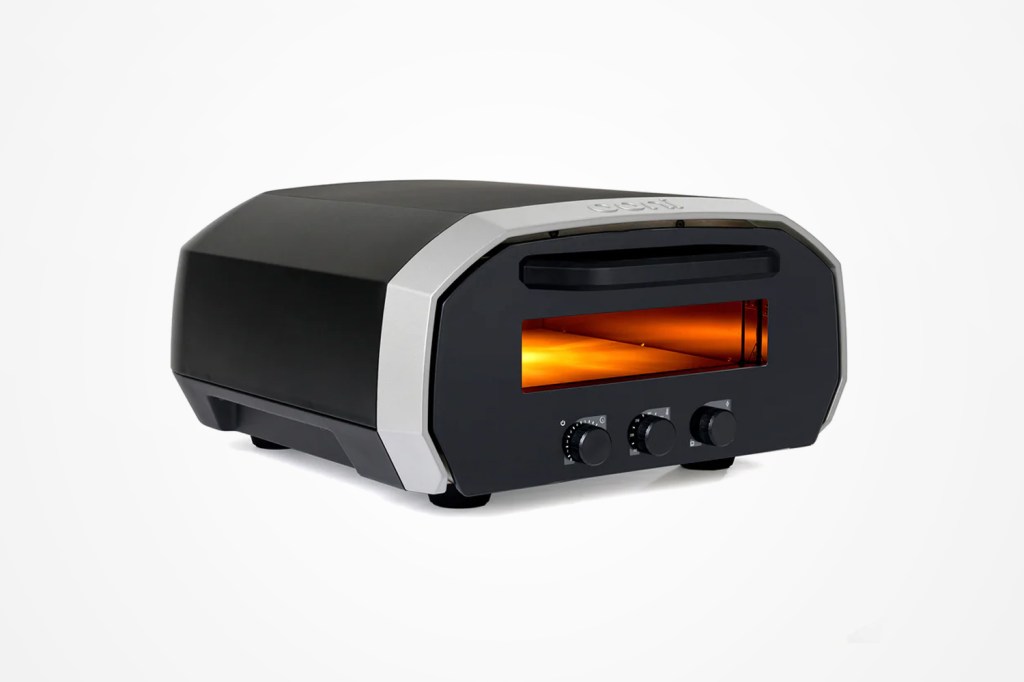 Ooni Volt 12 Electric Pizza Oven
The Volt is an incredible tool that brings the full potential and blistering 90-second cooking speeds of a dedicated gas or wood-fired pizza oven into your own home. Powered by the blissful simplicity of a regular plug socket, you'll never have to worry about running out of gas or wood again. The results are just as impressive, producing authentic results at speeds that make regular home ovens look like dusty broken relics.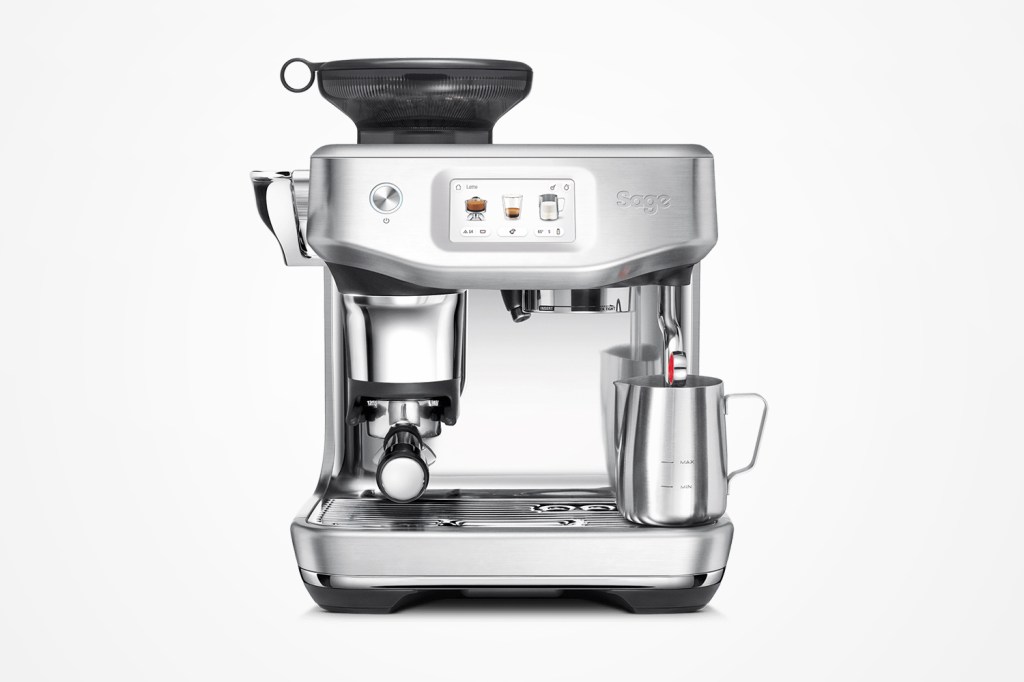 Sage Barista Touch Impress
Old-school bean heads won't want anything to do with a touchscreen during their hallowed caffeine preparation ritual, and that's okay. For the rest of us modern folk, there's no denying the convenience that clear visuals offer — especially in a machine that automatically handles the grind size, before applying precisely 22lb of mapping pressure with a 7-degree twist to mimic a proper barista. How's that for a handy morning timesaver?
Astell&Kern Acro CA1000T
The beautifully designed (but clunkily named) Acro CA1000T is a compact, one-stop-shop headphone amplifier with a plethora of outputs, capable of making it the centre of your headphone and/or speaker system. It covers all key bases from 3.5mm and 6.5mm headphone outputs, to RCA and XLR, to name a few. There's even Wi-Fi and Bluetooth, with a pop-up 4.1in screen for easy playback. With 256GB of expandable memory and a gorgeous design that's (technically) portable thanks to a built-in battery, it's rammed with high-end innards for true audiophile nirvana.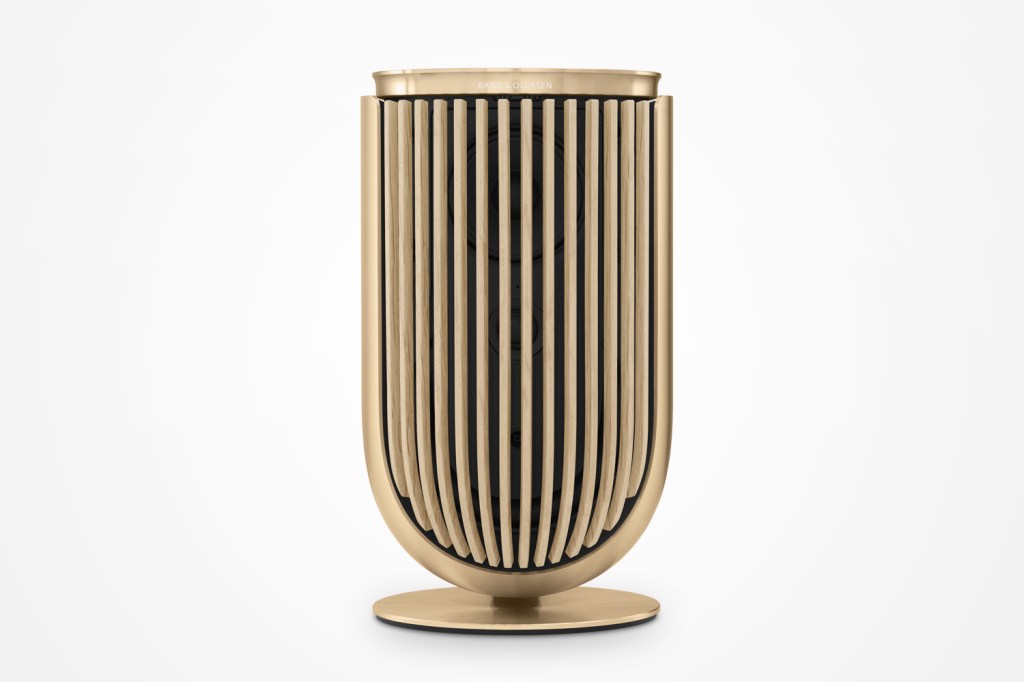 Bang & Olufsen Beolab 8
Bang and Olufsen's new wireless speaker is, as expected, disarmingly handsome with the audio chops to match. With a stand carved out of a single slab of aluminium, a glass top that stealthily conceals the touch-sensitive controls, and a choice of fabric or wooden grilles, its unmistakable grace is perfectly paired with quality sound. If you've got the app running on your phone, it'll direct the acoustic sweet spot towards it as well, letting you get the best experience possible as you move around the room. And while one is good, you'll want a pair for true stereo sound.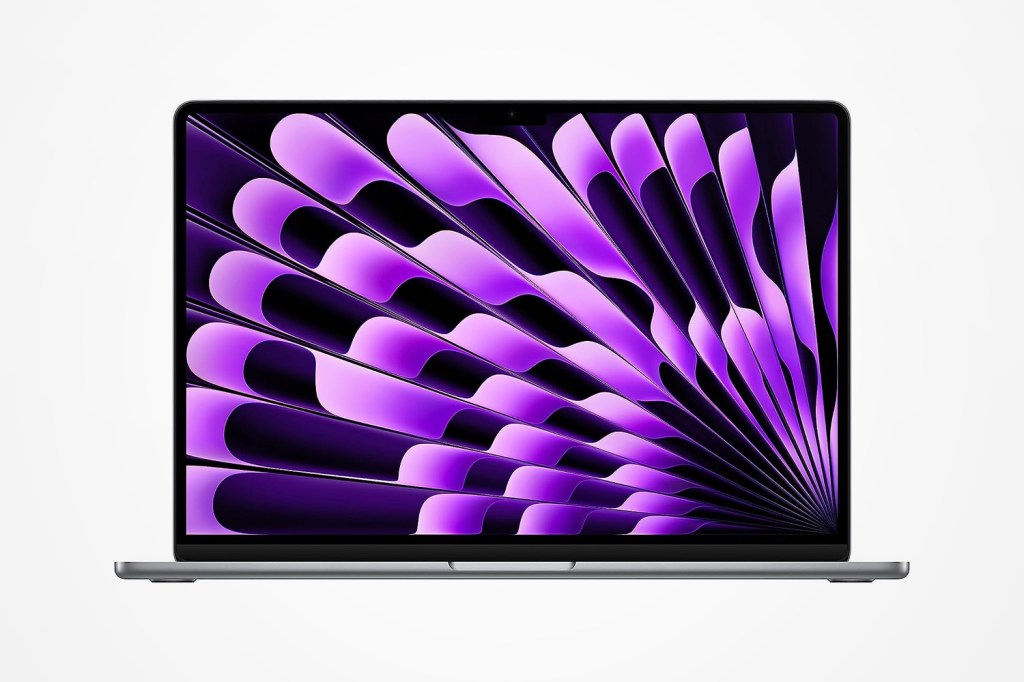 Apple MacBook Air 15in review (M2, 2023)
Gone is the wedge shape of old. All hail the new, flatter, thinner MacBook Air. Just 11.3mm thick and barely tipping the scales at 1.2kg, this is, surprise surprise, the fastest, most powerful Air to date. Its eight-core M2 innards can perform 20 percent faster than the M1 Air, and is an impressive five times faster than the fastest Intel-based mode. A 10-core GPU, up to 24GB of RAM and 2TB storage make for impressive numbers too, while a brighter 13.6in liquid retina display is thrown in for good measure.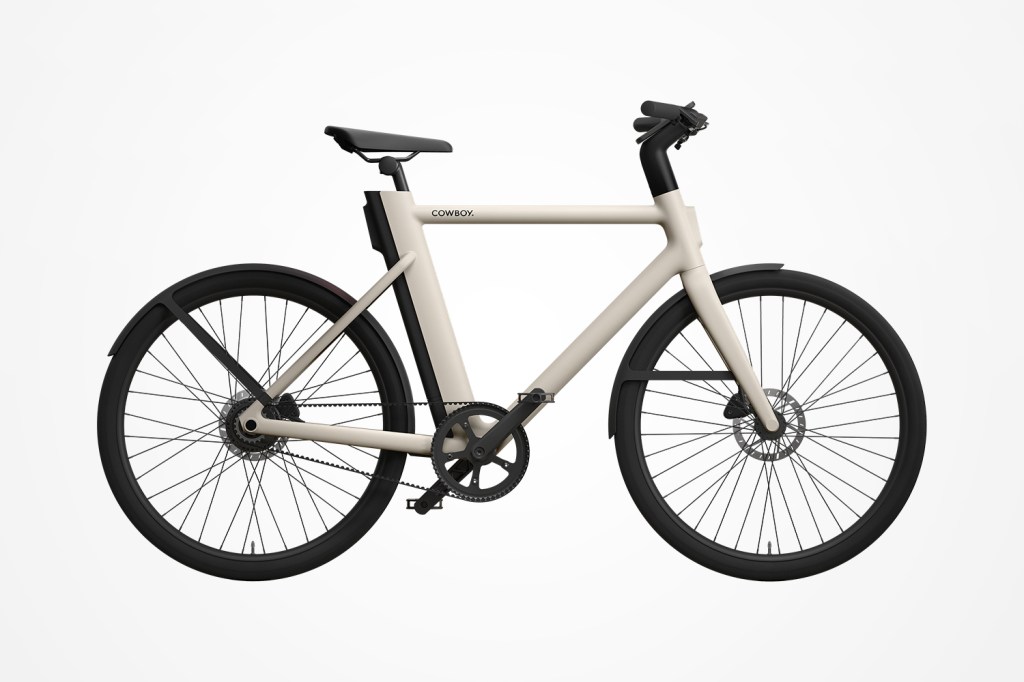 Cowboy Cruiser
An elevated take on the classic Cowboy, the Cruiser provides a comfortably higher vantage point for an elevated, laid-back ride, with a wider saddle to boot. Other handy features include a built-in phone dock for charging and navigation, while built-in LEDs and a battery capable of assisting speeds of 25km/h and 40-80km range make for an even more pleasant cycle on lazy afternoons.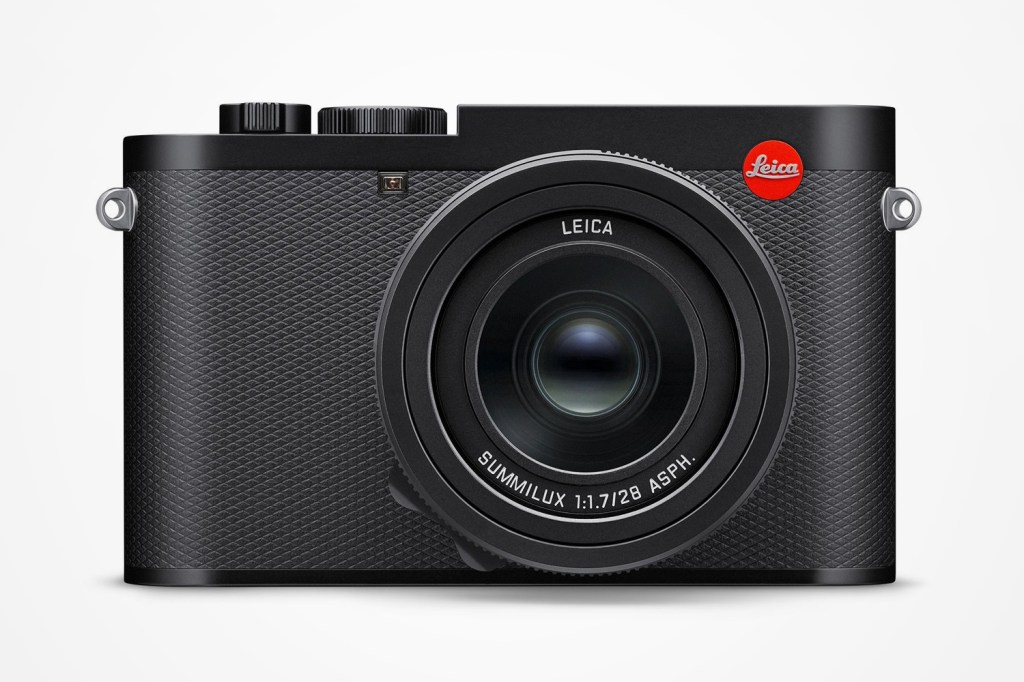 Leica Q3
Packing the power of Leica's latest CMOS sensor, an integrated macro mode, and 8K video recording, the Q3 has plenty going for it. The sensor in question is a 60.3MP full-frame affair, which can adjust its resolution on the fly between 18, 36, and 60MP — ideal for moments when fast burst shooting is more important than capturing super-fine details. A 50-100,000 ISO range is far from shabby, while autofocus smarts have been overhauled as well. And, given the Leica heritage, the build quality and design are as premium as you'd expect.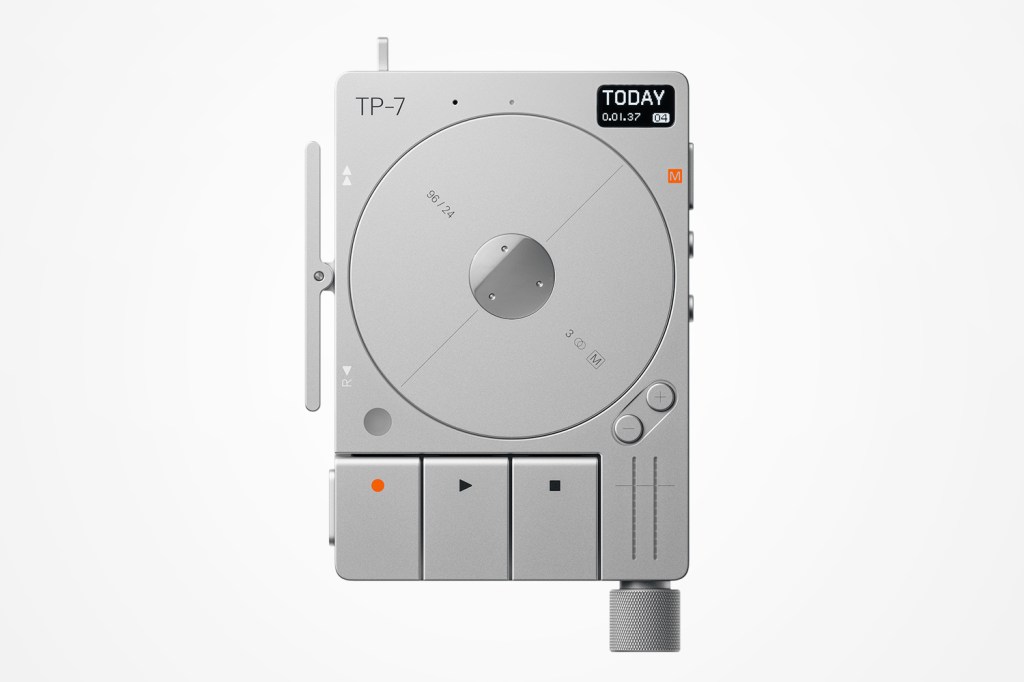 Teenage Engineering TP-7 Digital Tape Recorder
The number of people who regularly need a dictaphone in their lives when their smartphone is more than enough for their needs is slim. Slimmer still, are those who not only need one, but require one that costs over a grand. One look at the TP-7 though, and anyone with a shred of appreciation for design and engineering will immediately covet it above all else. With satisfying buttons and a motorized "tape reel" which you can casually hold still to stop recording, this is precision-forged tactility at its absolute finest.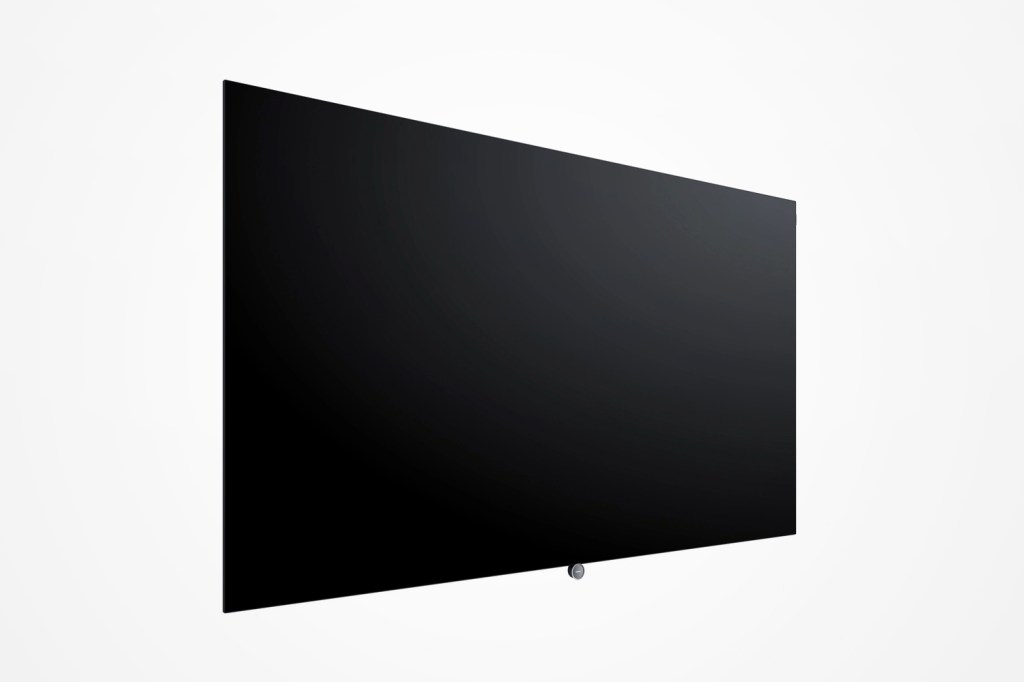 Loewe bild i.77 dr+
We defy anyone not to marvel at this Lowe's 77 inches of pure, unadulterated OLED goodness, with pin-sharp picture quality, true black levels, and bright colours all on the menu. And where most TV's speakers aren't even worth mentioning, the i.77 has a secret, hidden soundbar, capable of pumping ou impressive audio straight out of the box. Throw in a delectable minimalist build, and the asking price begins to make a lot of sense.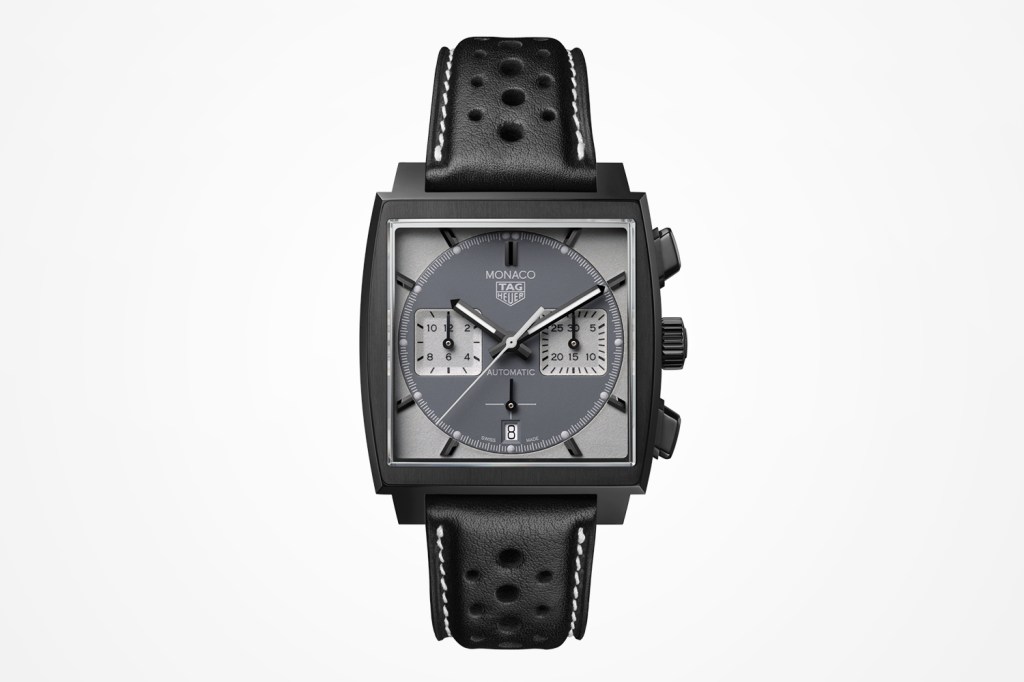 TAG Heuer Monaco Night Driver
Limited to just 600 pieces (buy a few for spares), this fitting tribute to the racing spirit of the iconic blue Monaco pairs an attractive two-tone black and grey finish with — for the first time ever — a fully luminescent blue outer dial. The latter makes the face perfectly readable in the dark, making it terrible for stealth missions, but superb for everything else.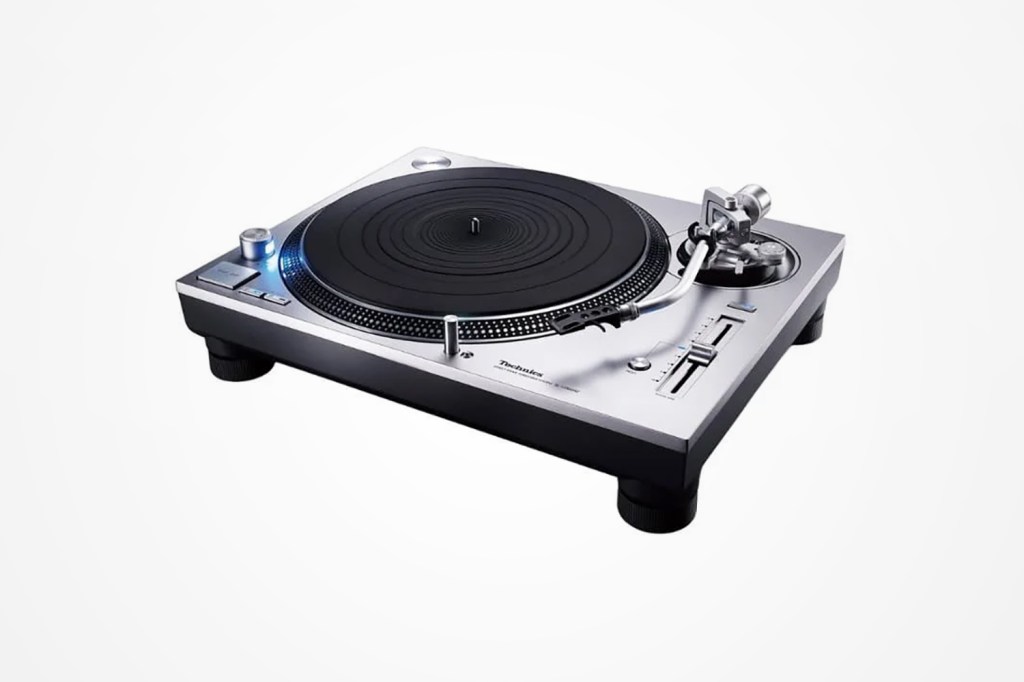 Technics SL-1200GR2 Turntable
The original SL-1200 has long since passed into the audiophile hall of fame, but its spirit continues to live on in this fourth-generation ancestor. Using the same iron-coreless direct drive motor for the same superior sound quality (but with improved modulation), it also features a PSU with the same noise-cancelling circuit found in the company's £19000 reference turntable. It's practically a bargain, with that context.
---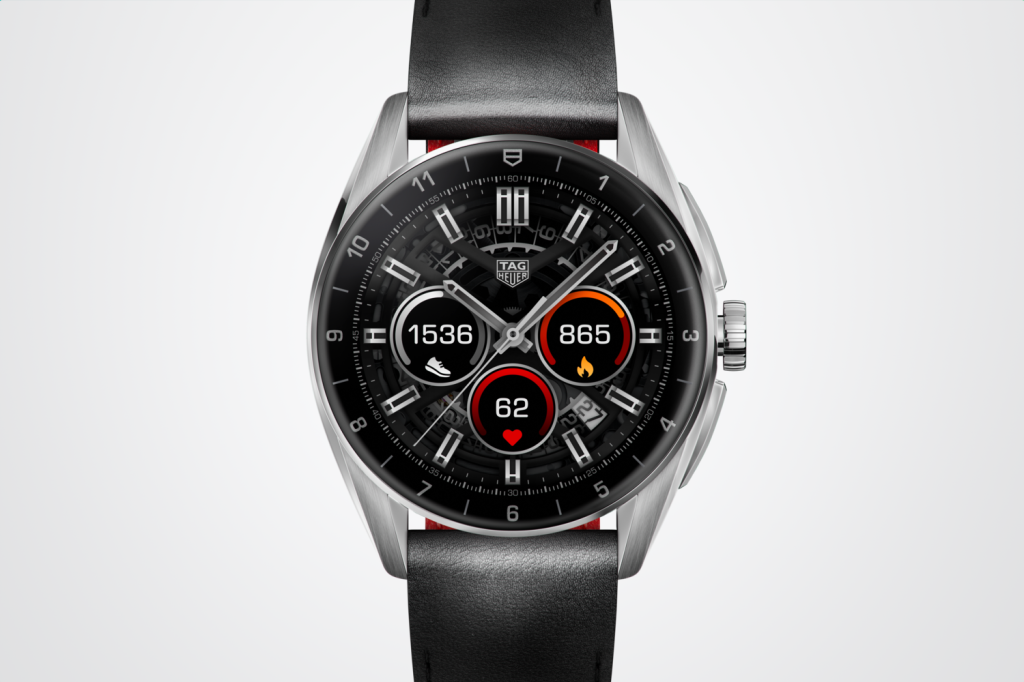 Tag Heuer Connected Calibre E4
High-end watches that cost the same as a new car might be full of technical intricacies and microscopic works of mechanical art, but they don't scratch the smart itch that Stuff readers demand of a timepiece. Tag Heuer's Calibre E4, however, sits nicely in the middle of the watch nerd/gadget fan Venn diagram. There's its 42mm steel case with ceramic bezel to please the former, while the Snapdragon 4100+ processor that powers Wear OS caters for the latter, offering all the usual phone notifications and fitness features you'd expect from a Google-powered smartwatch. That price tag is just the right side of expensive, too.
---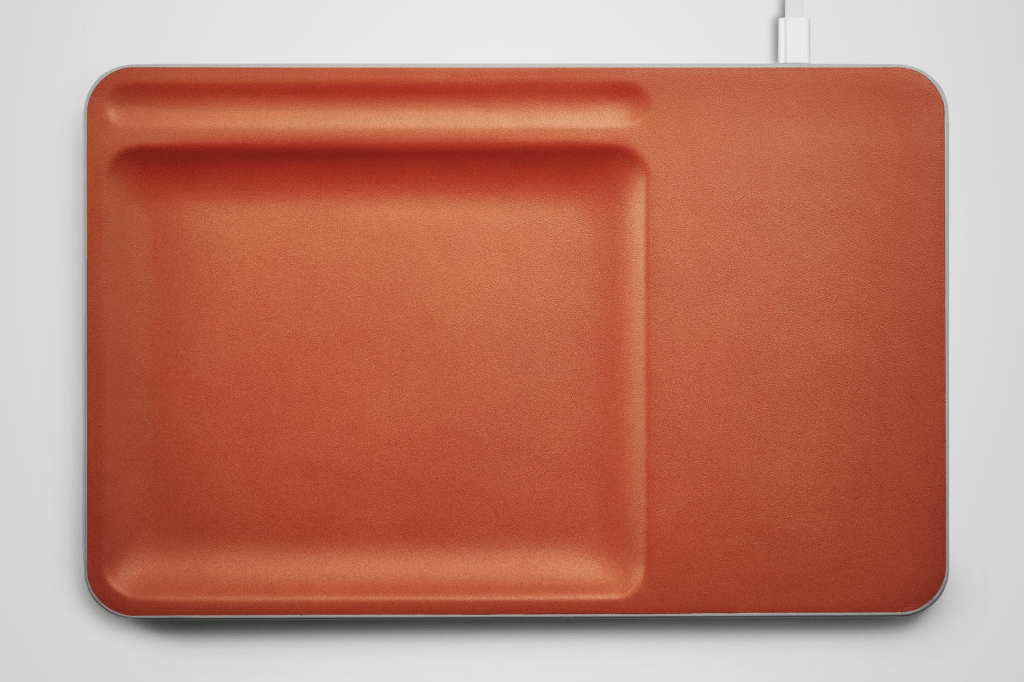 Carl Friedrik The Charging Tray
Wires might work for the masses, but big spenders have no time to faff with cables. Drop and go in classy fashion with this wireless charging tray. With an aluminium base topped by sumptuous Vachetta leather, it's every bit the premium power solution. Compatible with any Qi-friendly device (including iPhones and AirPods), the right side of the desktop organiser delivers juice at up to 15W, while the left looks after your pens and deluxe detritus.
---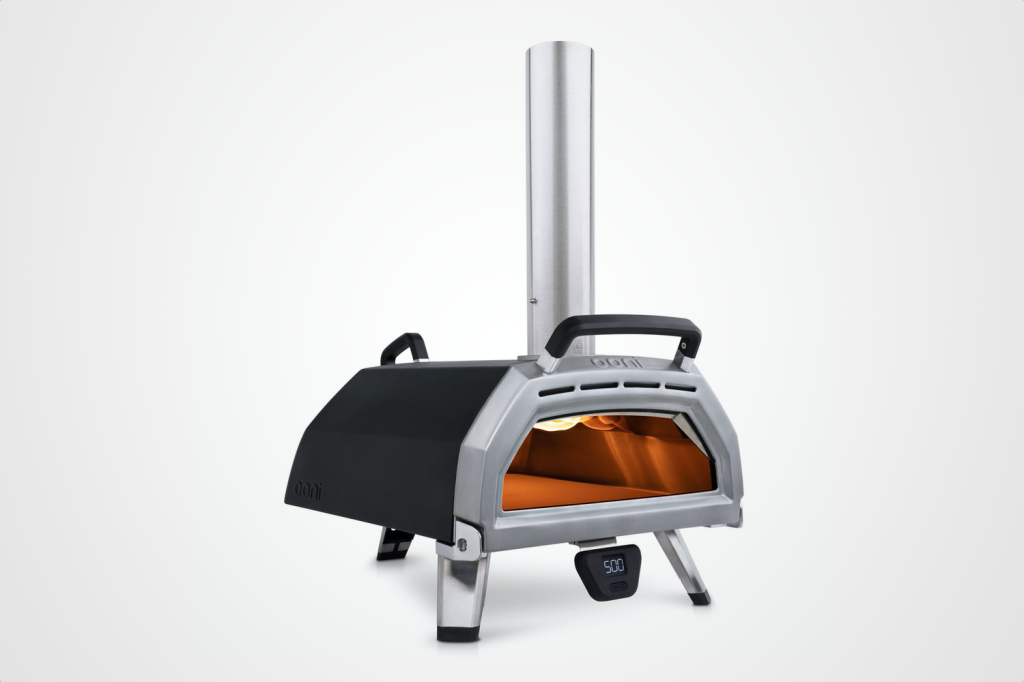 Ooni Karu 16
Ordering takeaway every night is one way to burn through your readies. This multi-fuel pizza stove is another. Approved for domestic use by the godfathers of Neapolitan pizza – the Associazione Verace Pizza Napoletana – the Karu 16 can be used straight away with wood or charcoal for a smokey dough. Or hook it up to bottles via the sold-separately gas burner. A transparent panel in the door means you can easily monitor your margarita, while a digital thermometer below lets you track internal temps. With space for pizzas up to 16in across, it's ideal for cooking up a crispier Christmas dinner.
---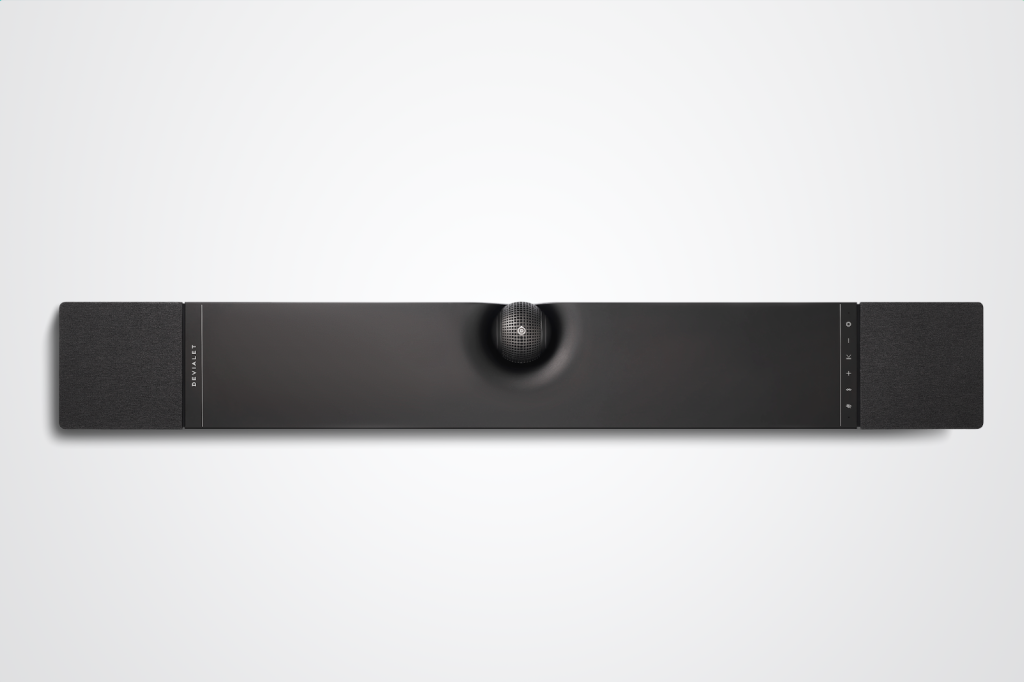 Devialet Dione
With its matte black finish and semi-submerged, orb-like centre channel, Devialet's 950-watt Dione soundbar gives off real space-age relic vibes, but with 17 high-end drivers in a 5.1.2 configuration and Dolby Atmos to bounce sound off the ceiling, it'll make your telly sound absolutely cosmic (even if you are only watching Muppet Christmas Carol for the 400th time). You can even wall mount it and turn it into a real conversation starter.
---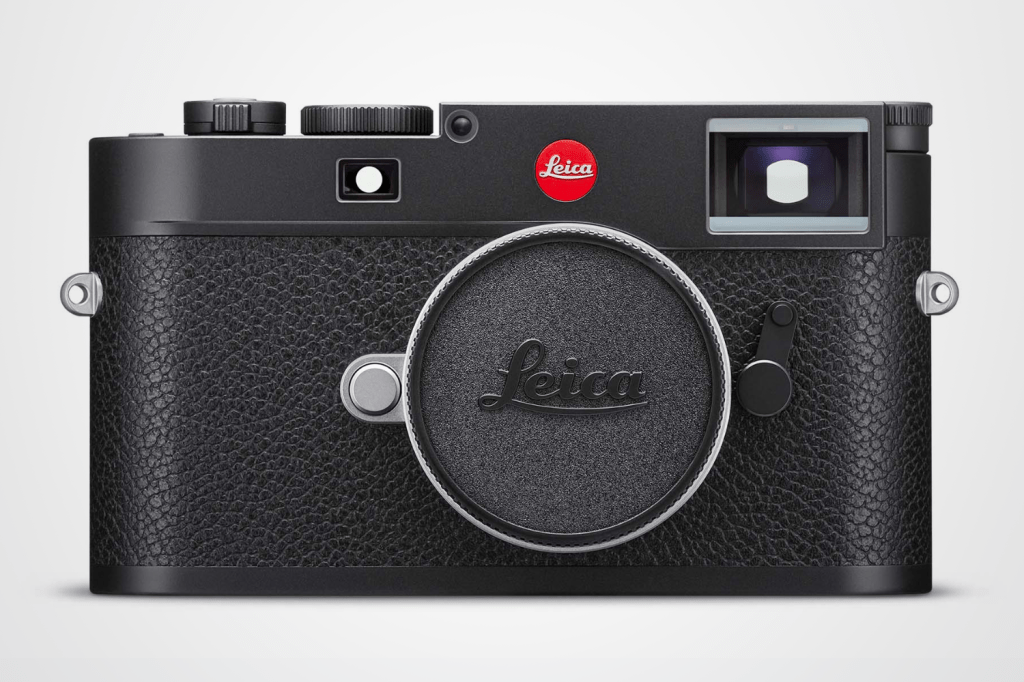 Leica M11
You could probably hire your own photographer for the same cost as Leica's M11. But if you're shopping for a shutterbug and money's not a problem, this updated version of the classic rangefinder is guaranteed to go down a treat. Its full-frame sensor can shoot stills at 18MP, 36MP or a sizeable 60MP, while the electronic shutter acts fast at speeds of up to 1/16,000s. And with a generous 64GB of storage, it'll take a happy trigger finger to fill it with festive snaps. Who knows, your recipient might be so grateful that they agree to be your personal snapper.
---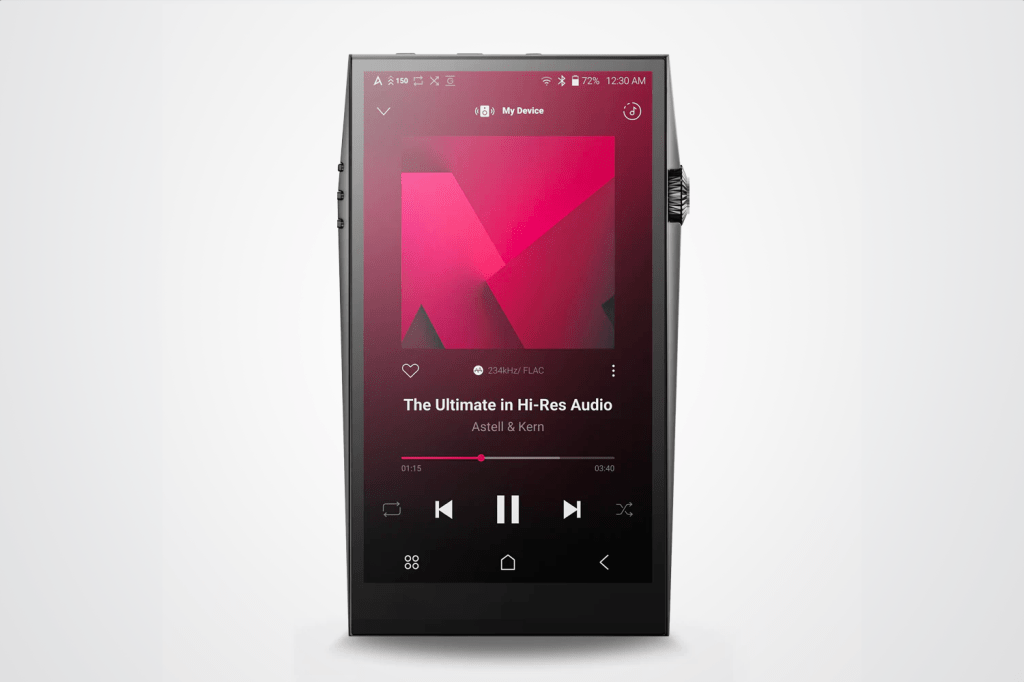 Astell & Kern A&Ultima SP3000
With a 5.46in Full HD display and a chassis made of 904L stainless steel, the same kind used in watches so costly you have to make an appointment to buy one, this digital music player is quite clearly only for the most committed audiophile in your life. No doubt they'll be delighted by the Asahi Kasei AK4499EX DAC and independent dual audio circuitry inside, even if you've no idea what either of them do.
---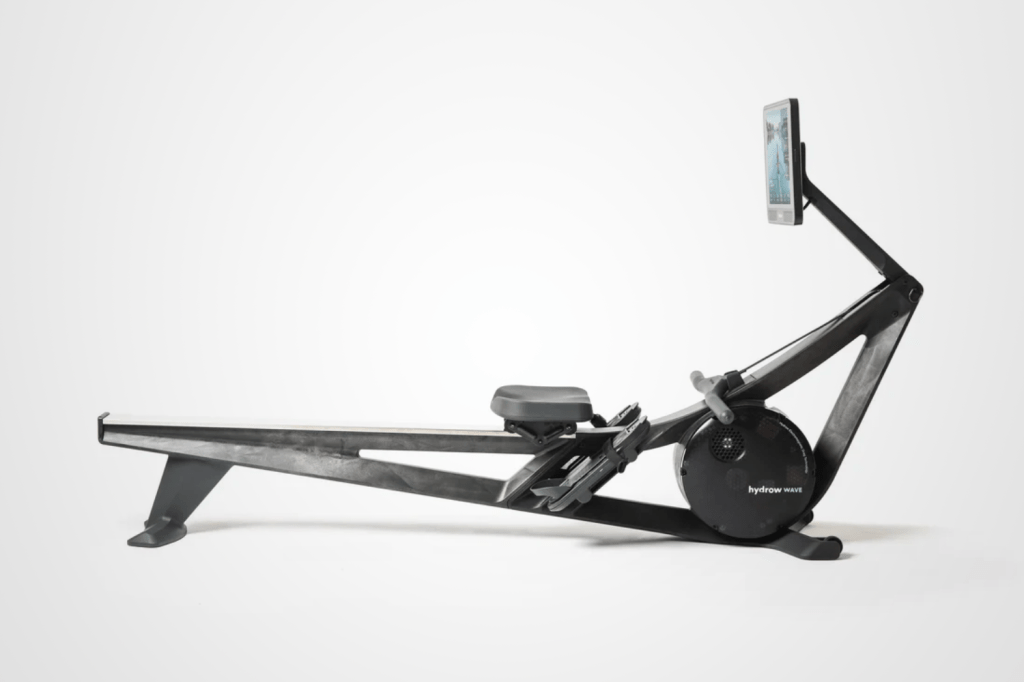 Hydrow Wave
If you're not posh enough to go actual rowing – and, let's be honest, not many of us are – a machine that lets you do it in the comfort of your own home is a much better (and drier) option. Hydrow is like Peloton for rowing, with guided workouts via the 16in touchscreen, and an electromagnetic drag system that makes it feel like pulling yourself through water. Perfect for shedding that Christmas weight.
---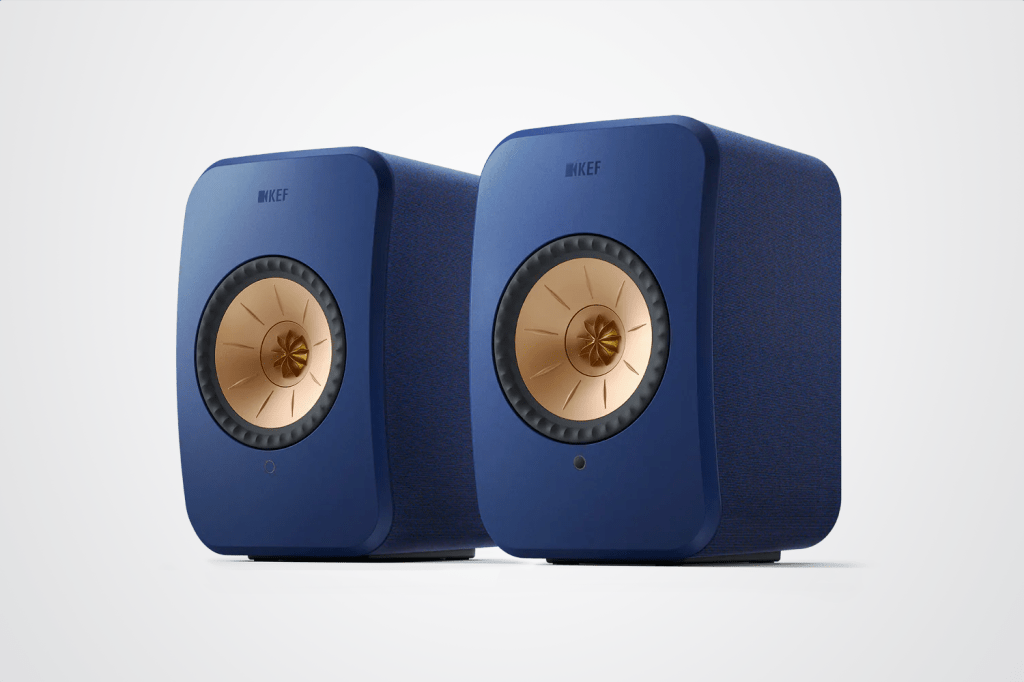 KEF LSX II
Luxury and minimalism often go hand-in-hand – and nothing combines them as well as KEF's LSX II all-in-one speaker system. Everything you need for a proper hi-fi experience is packed into the colourful cabinets – they're available in five finishes, including lava red and cobalt blue – with support for Apple AirPlay 2, Google Chromecast and Bluetooth, KEF's Uni-Q driver array, and 100W to drive each one. Driving Home for Christmas has never sounded so good.
---
Gaggia Classic Lobster Red
True luxury is having your own live-in barista, but if you can't quite stretch to staff, Gaggia's Classic comes with a traditional style boiler, oversize heating element, a milk-steaming wand, and up to 15 bars of pressure, so it should produce coffee fit for the fussiest connoisseur. This one comes in Lobster Red, a nod to the original Baby Gaggia machine that was launched 45 years ago. If you know, you know.
---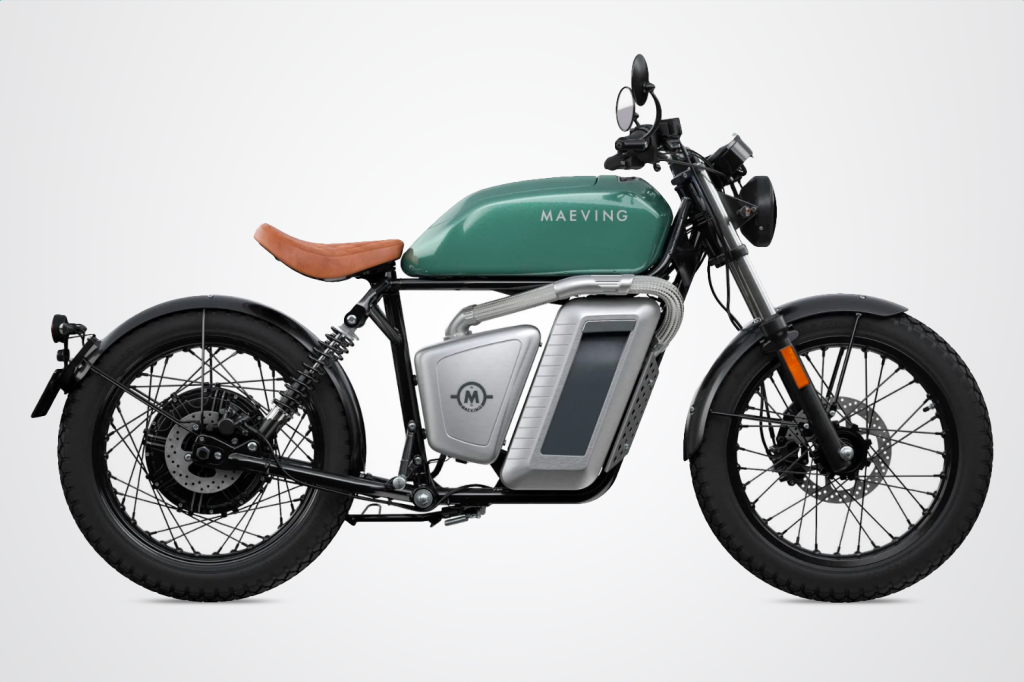 Maeving RM1
The grown-up equivalent of coming downstairs to find a spanking new BMX under the tree, unwrapping a Maeving RM1 will soon have the CBT-holding recipient popping mental wheelies in excitement. Its near-silent electric motor and top speed of 45mph won't turn any heads, but the old-school looks certainly will – and if you get the dual removable battery model (£6990) it'll keep going for 80 miles before it needs charging.
---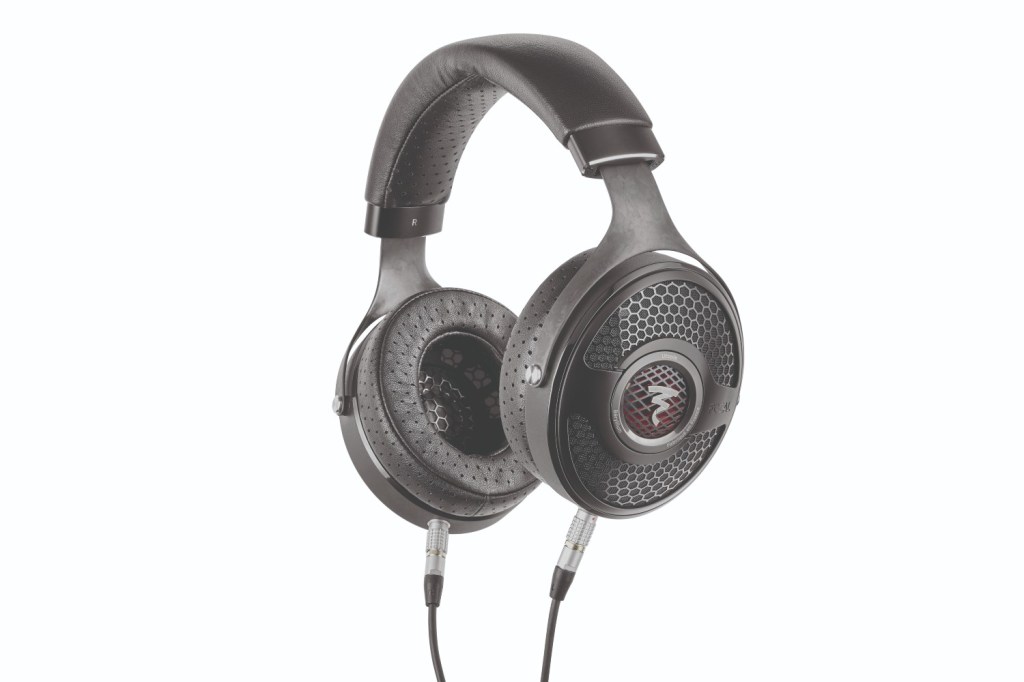 Focal Utopia
Luxury isn't just about price, it's a feeling, and with perforated lambskin memory foam ear pads, carbon yokes, and a leather headband, you can't beat the feeling of slipping on a pair of these open-backed, over-ear cans and losing yourself in the new Bikini Jesus album for an hour or so. Just make sure you've got them plugged into something that'll let the 40mm Beryllium drivers show off what they can really do.
---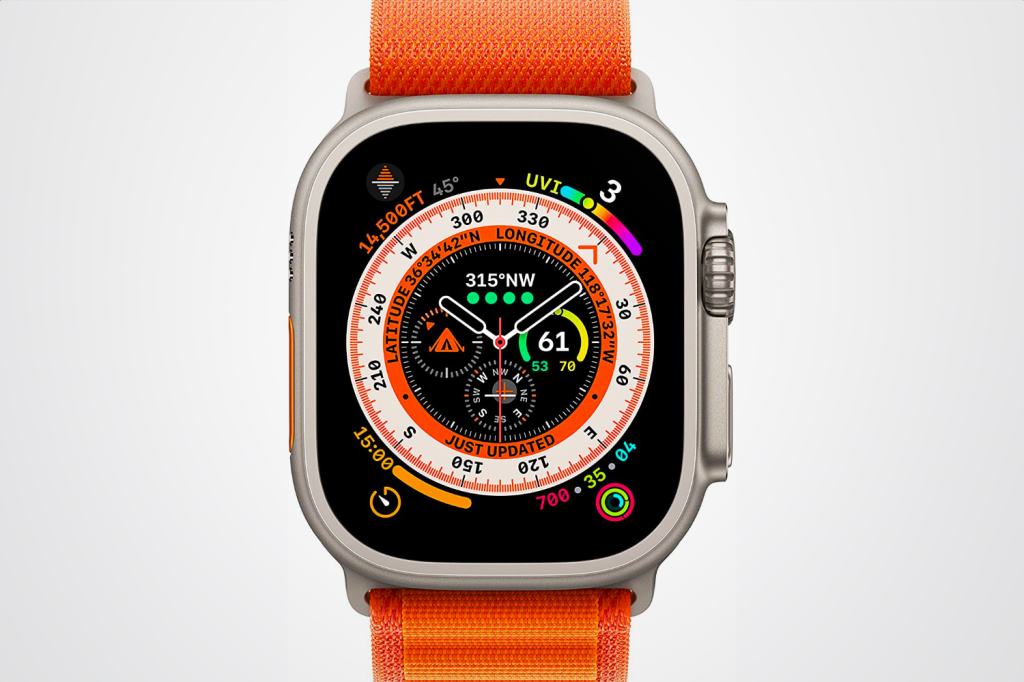 Apple Watch Ultra
Most rugged watches are more than happy up a mountain, but don't fit in quite so well down at your exclusive members club. With its classy titanium case, military grade toughness, bright screen, and all the usual health and smartwatch features, the Apple Watch Ultra is at home doing both (although you might want to swap out that bright International Orange strap before heading out to see in the New Year).