The Stuff Awards 2021: our winners revealed
The best tech we've seen during the last 12 months
As the calendar flips over to 2022, it's time once again to don our scruffy tuxes for the event all tech freaks love: the Stuff Awards. Here's where we reward the best tech we've seen during 2021 with the gongs that celebrate their status as the cream of the gadgety crop.
Our January 2022 issue has just come out with all the winners inside, so naturally, we're posting them online now, too.
We've revealed our gadget of the year and readers' gadget of the year (as voted for by you) in separate posts, though if you've got the magazine you'll already know where those gongs are headed…
Affordable Phone of the year – OnePlus Nord 2
OnePlus first stole our hearts back in 2014 with a flagship phone at a less-than-flagship price… but in recent years those prices began to creep up and we started to miss the glory days. In a sense, then, the Nord 2 is very much a throwback. £400 is less than half the price of the Pixel 6 Pro – and while nobody's suggesting this OnePlus can match Google's pride and joy, you still get a classy, understated design, a speedy MediaTek Dimensity 1200-AI processor that makes Android zip along, and a stunning 50MP main snapper that copes admirably in almost any conditions. The only real caveat is its relatively stingy battery life; but if it didn't compromise somewhere, there's no way it'd be this cheap.
HIGHLY COMMENDED – Xiaomi 11T Pro
SHORTLISTED – Samsung Galaxy A52 ● Realme GT ● Redmi Note 10 Pro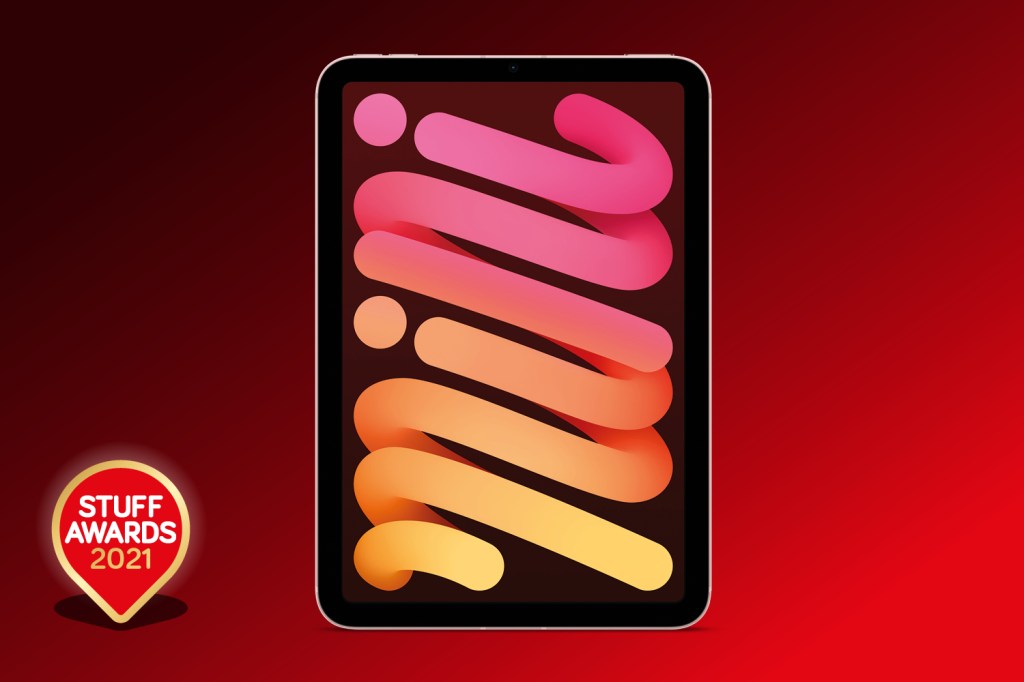 Tablet of the year – Apple iPad Mini (2021)
For a long time the iPad Mini felt a lot like the runt of Apple's tablet litter. Not only was it the smallest, but it regularly seemed to get overlooked when other iPads were updated and upgraded with newfangled tech. It turns out Apple was just biding its time, because the sixth-gen Mini is a real corker. Redesigned to look like an iPad Pro that shrunk in the wash, its 8.3in screen is the sharpest of any iPad, the A15 Bionic chip handles any task you care to throw at it, and there's now Touch ID, a 12MP ultrawide front camera, and USB-C connectivity that opens it up for use with a load of accessories – all in a premium, uber-portable form factor that makes it very hard to put down.
HIGHLY COMMENDED – Apple iPad (2021)
SHORTLISTED – Apple iPad Pro (2021) ● Microsoft Surface Duo ● Amazon Fire HD 10 Plus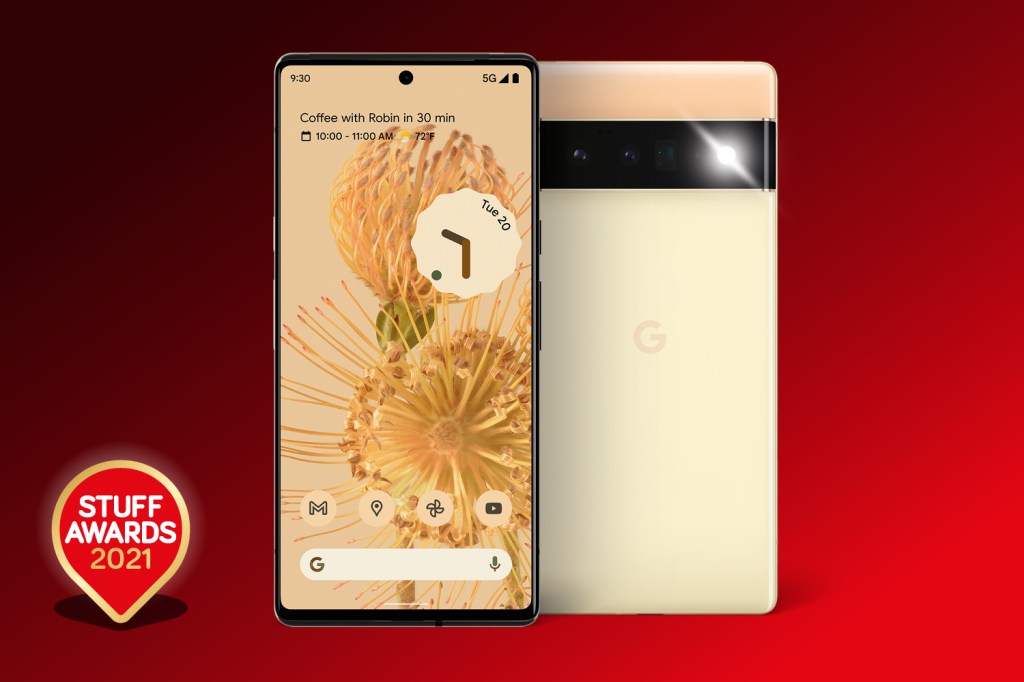 Phone of the year – Google Pixel 6 Pro
Until Google released the 6 Pro this year, its Pixel phones had always fallen short of greatness. Whether it was a relative lack of power, underwhelming battery life or dated design, there were always good reasons to choose a rival flagship. But with its statement looks, nippy new Tensor processor and incredible photographic ability, the 6 Pro is the Android phone we've been waiting for. As usual, the cameras are the headline act, delivering detail-packed snaps in pretty much any environment thanks to algorithm-assisted shooting modes. AI also keeps the noise down when you use the 20x telephoto lens to zoom right in, while Magic Eraser helps you remove photobombers. It's tricks like these that set the Pixel 6 Pro apart from the competition, but it's the whole package that makes it a more-than-worthy Phone of the Year.
HIGHLY COMMENDED – Apple iPhone 13 Pro
SHORTLISTED – OnePlus 9 Pro ● Sony Xperia 1 III ● Oppo Find X3 Pro ● Samsung Galaxy S21 Ultra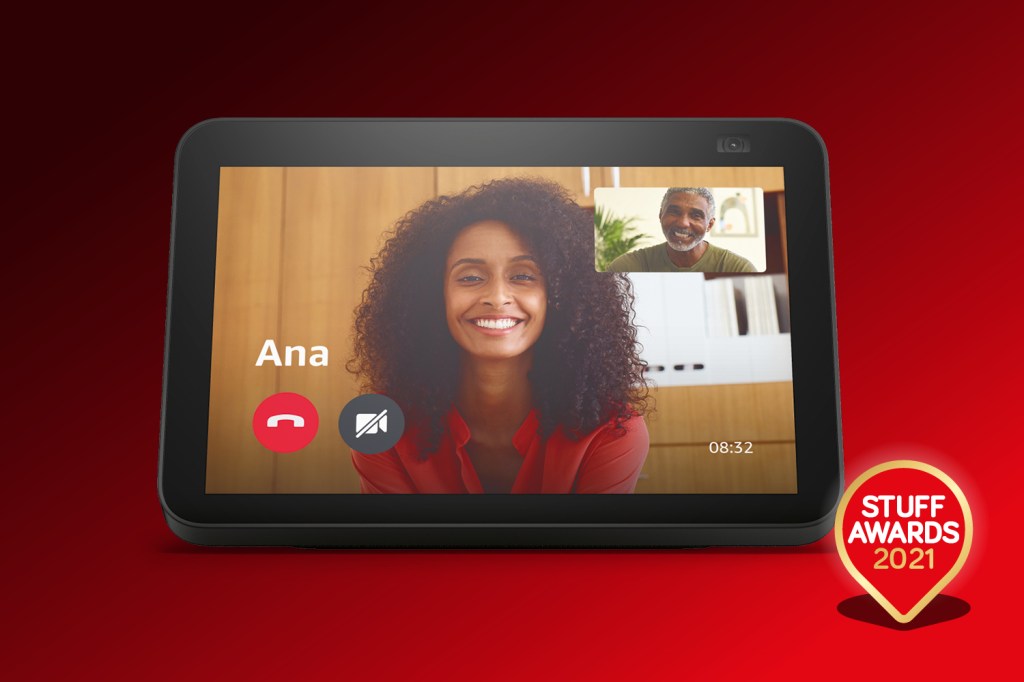 Smart home gadget of the year – Amazon Echo Show 8 (2021)
We've all got used to talking at screens over the past couple of years; so while the Echo Show 8 might previously have been seen as a slightly unnecessary addition to your smart home setup, it's really come into its own in 2021. That's thanks in no small part to the latest model's vastly upgraded 13MP front camera, which makes the 8in 1200×800 display ideal for nattering on, plus it doubles as a monitor for checking in on compatible video doorbells and other security gadgets while you wash up. Got an episode of Narcos: Mexico to catch up on while you cook up a moreish concoction of your own? It'll let you watch Netflix and Prime Video, plus you can use your voice to summon a recipe or convert nonsensical US weights and volumes if you get stuck. Not long ago this would've been the stuff of sci-fi, but the Echo Show 8 makes it very real.
HIGHLY COMMENDED – Google Nest Hub (2021)
SHORTLISTED – Ring Video Doorbell 4 ● Google Nest Doorbell (Battery) ● Arlo Essential Video Doorbell Wire-Free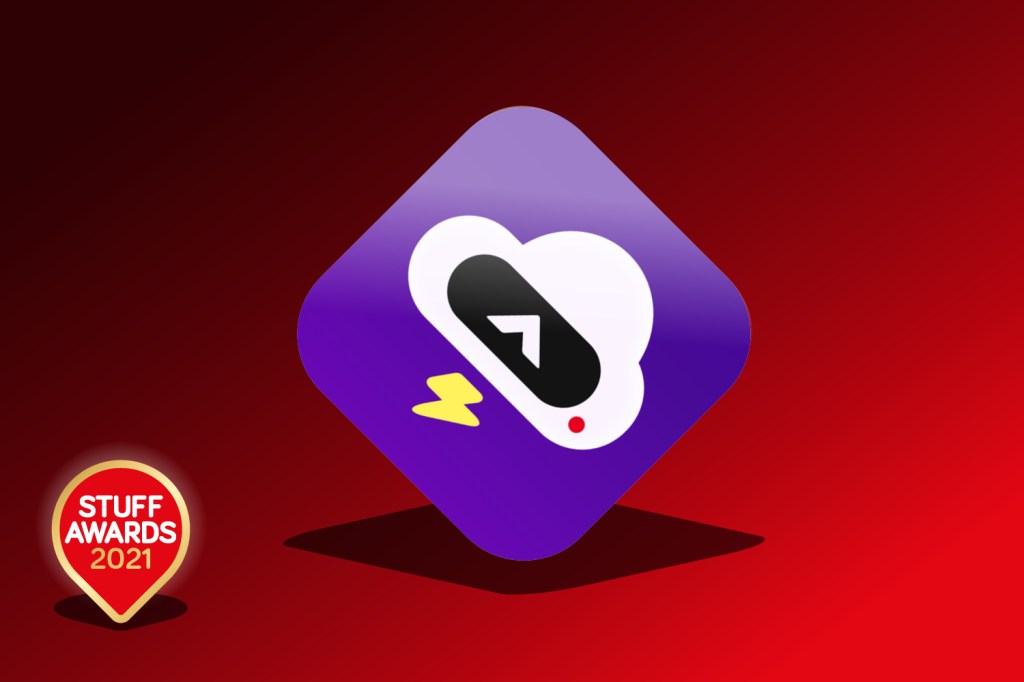 App of the year – Carrot Weather 5
When you're caught in the rain without an umbrella, you might think the last thing you need is an app that makes snarky comments about your predicament – but when the forecasts are this good, you can forgive Carrot Weather for being so full of itself. And a major 2021 update for iOS has made this great app even better. A premium account now unlocks a load of customisation options: it basically lets you edit the entire interface to your liking, but also unlocks maps, widgets, notifications and the ability to switch between forecast data sources. With features as handy as that, you won't even mind when Carrot Weather says it "sucks to be you" as the heavens open when you're only halfway home.
HIGHLY COMMENDED – Halide Mark II
SHORTLISTED – Obsidian ● Book Track ● Mission to Mars AR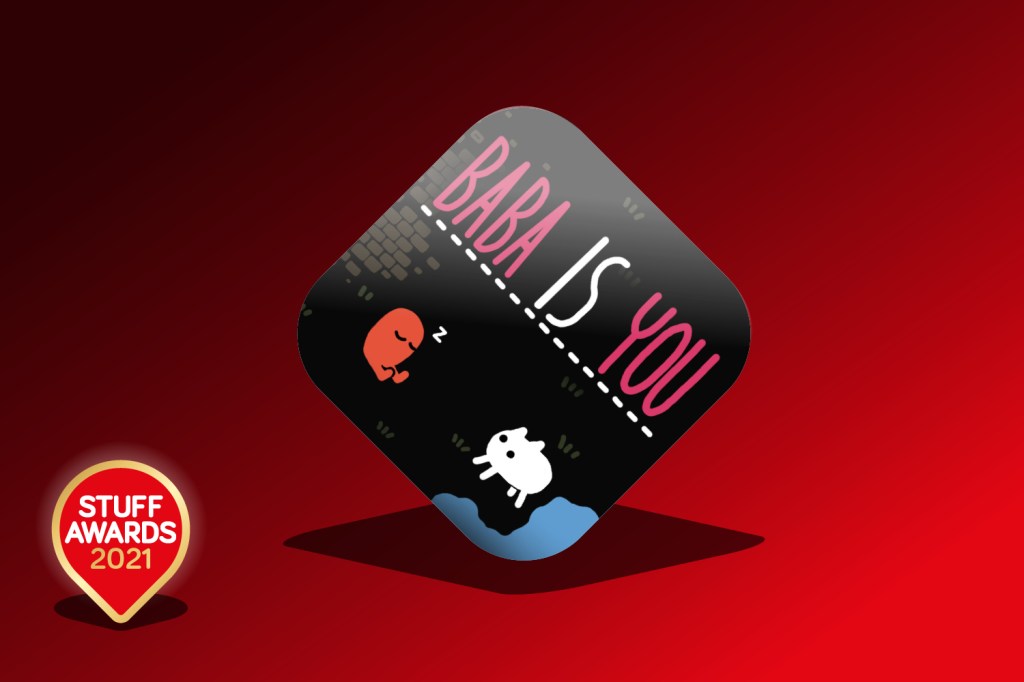 Mobile game of the year – Baba Is You
If you're one of those people who believes rules are made to be broken, Baba Is You will be right up your rebellious street. Originally released for the Switch back in 2019 but brilliantly converted for iOS and Android in 2021, this is a puzzler where breaking the rules is the only way to succeed. Each of the increasingly intricate 2D levels has a set of laws displayed on movable tiles, which can be shuffled around to change how the game works and allow you to adjust your approach: take control of the walls, become a rock (no, not Dwayne Johnson), turn lava into harmless gloop, and remix the world to your own ends. Like all the best puzzle games it feels impossibly taxing until you work out a solution, at which point the brilliant simplicity shines through.
HIGHLY COMMENDED – Townscaper
SHORTLISTED – Cards of Terra ● Day Repeat Day ● There Is No Game: Wrong Dimension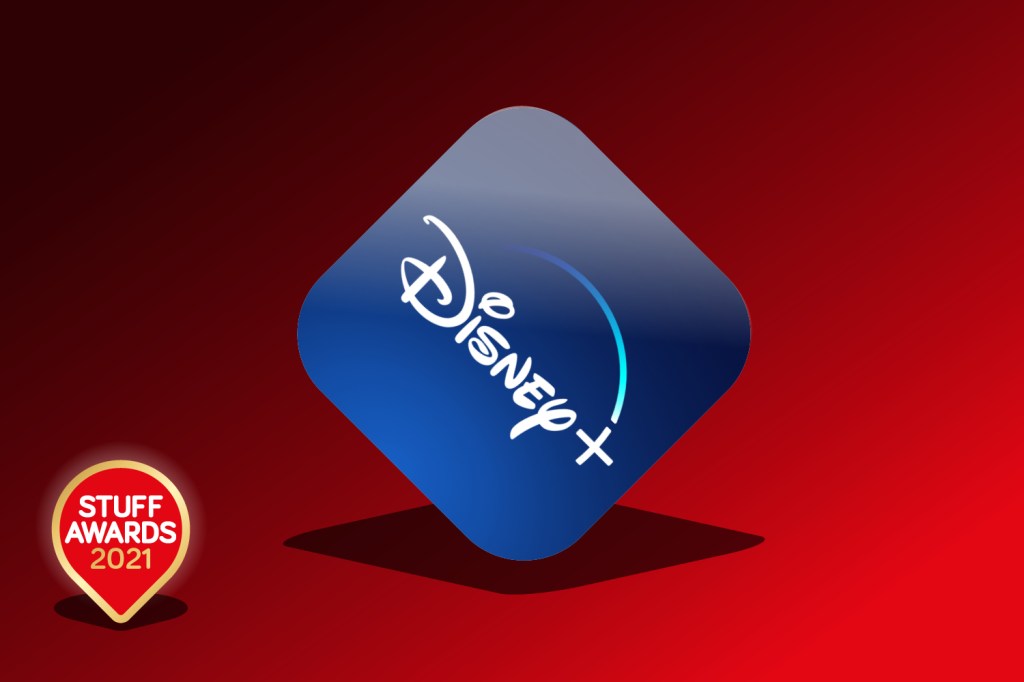 Streaming service of the year – Disney+
When Disney+ launched back in 2019 you could safely ignore it if you weren't a fan of superheroes, Star Wars or talking mice; but over the past 12 months, it's quietly nudged ahead of Netflix, Amazon Prime, Apple TV+ and the rest as the must-have streaming service. The addition of the Star hub back in February, including a massive catalogue of more grown-up stuff such as Dopesick, Atlanta and Nomadland, means Disney+ has something for everyone now – and with 4K content included as part of the standard sub, you get maximum pixels for your cash. Oh, and The Book Of Boba Fett, Moon Knight and Toy Story spin-off Lightyear are all on the way, so 2022 is looking pretty tasty too.
HIGHLY COMMENDED – Netflix ● Apple TV+
SHORTLISTED – Now ● BBCiPlayer ● Amazon Prime Video
TV gadget of the year – Roku Express 4K
If you were still in any doubt that size doesn't matter, look no further than Roku's Express 4K. Despite being about the size of a badger's bumbag, this tiny telly streamer ticks all the big boxes when it comes to keeping your eyeballs entertained. Not only does it have apps for every streaming service you could want – including Netflix, Amazon Prime Video, Disney+, Apple TV+, BBC iPlayer, All4 and BT Sport – but it'll also let you watch any stuff that's available on them in 4K HDR. There's also support for AirPlay, you can control it using your voice assistant of choice or via the free Roku app, and it does all of that for just £40. It's almost enough to make you wonder what it could do if it was as big as the badger.
HIGHLY COMMENDED – Sky Q
SHORTLISTED – Apple TV 4K (2021) ● BT TV Box Pro ● Amazon Fire TV Stick 4K Max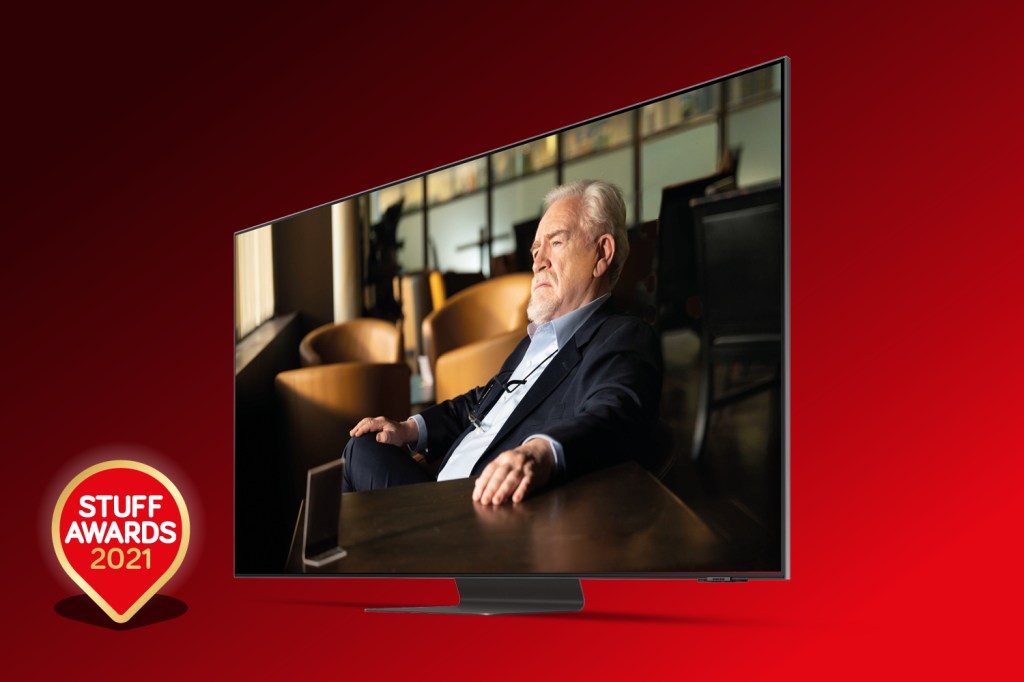 TV of the year – Samsung QE65QN95A
This Samsung was the first 2021 telly that Stuff dragged into its testing lab – but as it turned out, it might as well have also been the last, because nothing has come close to beating it since. The QE65Q95A is a first for Samsung as well, introducing its Neo QLED tech to the world. It uses thousands of Mini LEDs to create nearly 800 discrete dimming zones, which means better brightness and contrast than a conventional LED screen… for the kind of eye-popping 4K picture quality that'll have the neighbours sticking their noses against the window to get a better look. Even when it's turned off the QE65QN95A is a sight to behold: a super-slim One Connect box takes care of the cables, so the whole thing measures just 25mm deep. You won't find a telly this big that's so easily wall-mountable.
HIGHLY COMMENDED – Philips 55OLED806
SHORTLISTED – LG OLED65G1 ● Sony XR-55A90J ● Samsung 50AU9000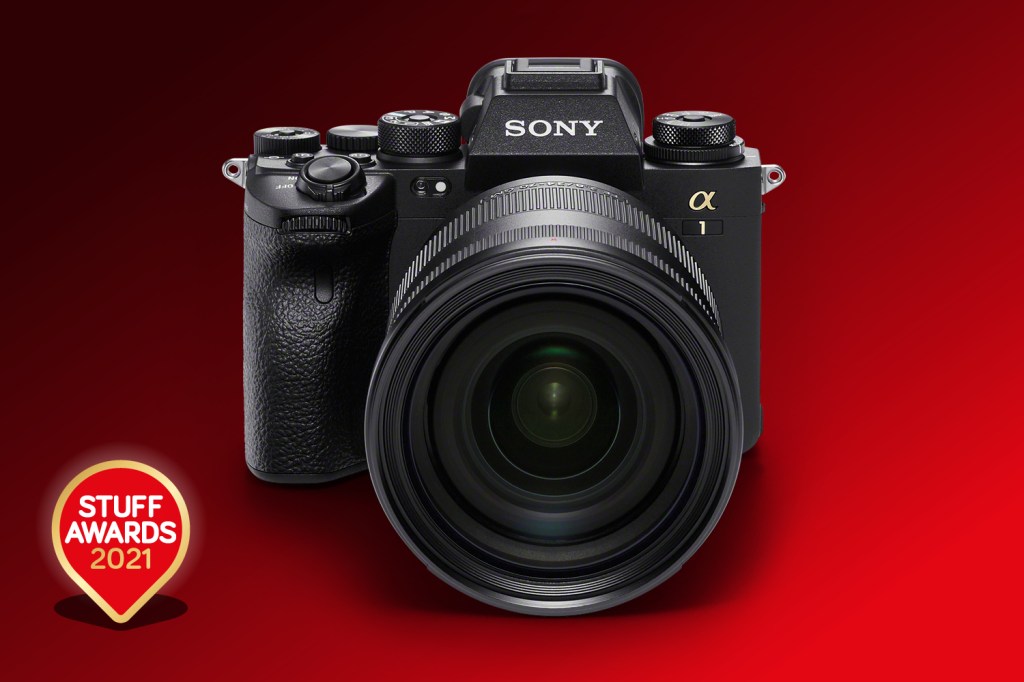 Camera of the year – Sony A1
When you're spending over six grand on a camera, it's probably not unreasonable to expect it to be good at everything. In fact, for £6500 you'd almost expect it to take the photos for you. And while Sony's A1 certainly isn't for noobs, whether you're shooting stills or video it very much has all bases covered. The mirrorless A1 is built around a full-frame sensor and Sony's Bionz XR engine. It can fire off 30 stills per second with tracking autofocus and auto-exposure engaged, as well as shooting 8K video at 30fps or 4K video at up to 120fps. You get five-axis in-body image stabilisation, Wi-Fi, a tough weatherproof chassis with an OLED viewfinder, and a battery that can keep going for over 500 stills before it needs recharging… although, with the speed at which this thing can snap, that might not actually last as long as you think.
HIGHLY COMMENDED – Nikon Z FC
SHORTLISTED – Canon EOS R6 ● Panasonic Lumix GH5 II ● Fujifilm GFX100S
Small appliance of the year – Dyson V15 Detect Absolute
It feels like you can improve just about anything by adding a laser: eyes, cameras, sharks and now even vacuum cleaners. The Laser Slim Fluffy head that comes with Dyson's handheld V15 Detect Absolute works a bit like a laser sight on a gun, shedding green light on hard-to-see dirt to help you to hit the target when dealing with any scum and villainy that has decided to infiltrate the floors of your home. If that's not enough, it also has a piezo acoustic sensor that detects how much grime is hitting the cyclones 15,000 times a second, automatically adjusting how hard it's sucking to compensate for how filthy your floors are. And with a battery that lasts for up to an hour, you don't have to worry about it conking out on you halfway through the job (unless you live in a palace, in which case it's probably not your job to do the cleaning anyway).
HIGHLY COMMENDED Sage Smart Oven Pizzaiolo
SHORTLISTED Smeg ECF01 ● iRobot Roomba i3+ ● Netgear Nighthawk RAXE500
Headphones of the year – Philips Fidelio L3
Remember proper headphones? People used to wear them before AirPods and their millions of in-ear clones took over the world. No? One listen to a pair of Fidelio L3s should jog your memory, because these noise-cancellers prove just how good a pair of head-huggers can be. Luxurious without being ostentatious, their metal frame and headband are cushioned with leather, with touch controls on the right earcup. The ANC might not be the most effective around, but when they sound as natural as this you'll be too lost in the music to care: there's real warmth, lashings of detail and an uncluttered soundstage with nicely judged bass. Who needs little white sticks when you can don a pair of these?
HIGHLY COMMENDED – Apple AirPods Max
SHORTLISTED – Audio-Technica ATH-M50xBT2 ● Bang & Olufsen H95 ● Bose QuietComfort 45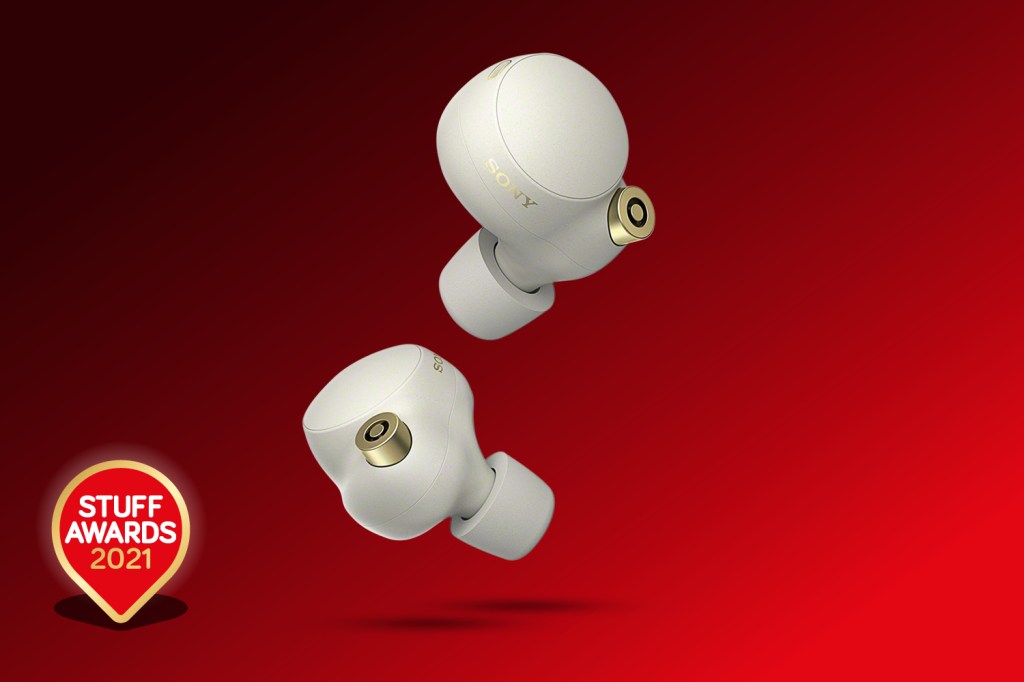 In-ears of the year – Sony WF-1000XM4
Bose's QC Earbuds might be better at silencing the outside world, Sennheiser's Momentum True Wireless 2s might last longer between charges, B&W's PI7s might sound a smidge sweeter and Jaybird's Vista 2s might be happier joining you in the gym… but as an all-round package, Sony's XM4 true wireless earbuds can't be beaten. It's like having all of those other pairs rolled into one. Their 6mm drivers are controlled by a V1 processor for a punchy, detailed and well-balanced listen that doesn't favour any particular genre of music. Chuck in Sony's outstanding app, which lets you fiddle with the touch controls, EQ and ANC – and decide whether to prioritise sound quality or signal stability – and there's only one winner.
HIGHLY COMMENDED – Bowers & Wilkins PI7
SHORTLISTED – Sennheiser Momentum True Wireless 2 ● Devialet Gemini ● Jaybird Vista 2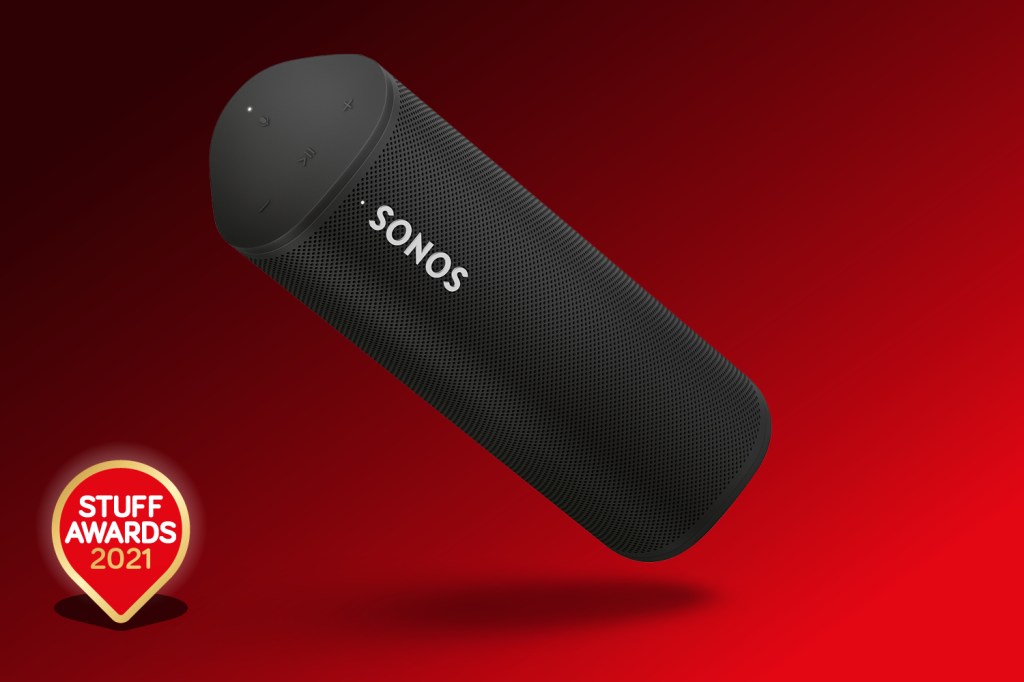 Speaker of the year – Sonos Roam
It took an eternity for Sonos to come up with a properly portable speaker, but the Roam made that wait very much worthwhile. More practical than the Move, which is better for pure sound but just a little too large for much more than carrying from room to room, the bag-friendly Roam offers both Bluetooth and Wi-Fi connectivity, so it'll act like any other Sonos speaker within your own four walls; but take it out and about and you can connect your phone directly instead. Despite its compact size the Roam packs a proper low-end thump, while Auto TruePlay means it'll always adjust its sonic approach to suit its surroundings. Switching between Sonos speakers is easy too: just hold down the play button and it'll send the audio to the nearest alternative. The Sonos Roam is proof that good things really do (occasionally) come to those who wait.
HIGHLY COMMENDED – JBL Charge 5
SHORTLISTED – Q Acoustics M20 ● Bowers & Wilkins Zeppelin ● Sonos Beam 2
Smartwatch of the year – Apple Watch Series 7
Most people would probably need a magnifying glass to tell the difference between the Apple Watch Series 7 and its predecessor, but spend some time with one on your wrist and it soon becomes clear how much of a difference a single millimetre can make. That's how much bigger the Series 7's case is… but combined with the thinner bezels, it means the always-on screen is a full 20% larger than the one on the Series 6. Parts of the OS have been overhauled to make the most of it, including an AI-assisted full QWERTY that works surprisingly well; so while there are no major additions to the health and fitness features that already made the Apple Watch great (ECG, blood oxygen, GPS etc), the Series 7 proves that even tiny changes can have a big impact. There's still nothing else we'd rather have strapped to our wrists.
HIGHLY COMMENDED – Samsung Galaxy Watch4 Classic
SHORTLISTED Huawei Watch 3 ● TicWatch Pro 3 ● Huawei Watch GT 3
Fitness Gadget of the year – Fitbit Charge 5
When Fitbit launched its very first fitness tracker in 2009, it was little more than a glorified pedometer – but the Charge 5 knows more about your body than you do. No, really. That's the whole point. Strap one of these to your arm and you'll be able to take an ECG heart test, monitor your blood oxygen levels, measure your body temperature, and use the EDA app to assess how your body is coping with stress.
You'll get the best out of it if you sign up for a Fitbit Premium subscription, which unlocks wellness sessions, recommended workouts and the Daily Readiness rating – a metric that tells you when you'd be better off taking a sofa day than going out for another run. Its activity tracking can't keep up with a dedicated sports watch, but if you just want to give yourself a general MOT, the Charge 5 is the best we've seen this year.
HIGHLY COMMENDED – Hydrow
SHORTLISTED – Myzone MZ-Switch ● Coros Vertix 2 ● Huawei Band 6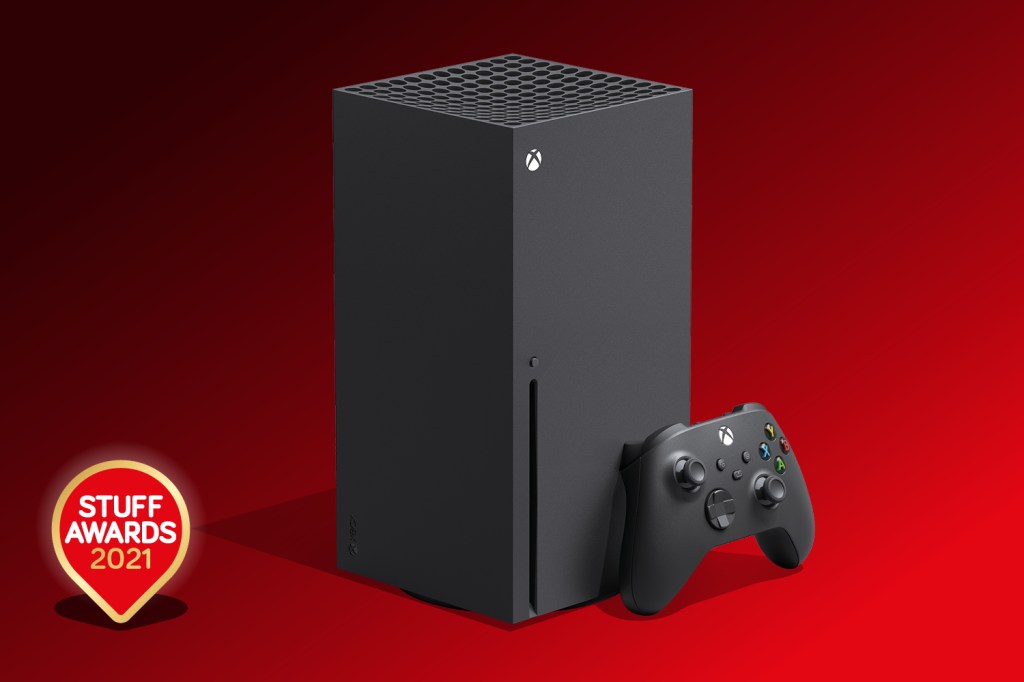 Gaming Gadget of the year – Xbox Series X With Game Pass
Still struggling to lay your hands on a PS5? Never mind. The best deal in gaming this year is an Xbox Series X with a subscription to Game Pass Ultimate – giving you access to over 100 titles, including Halo Infinite, Forza Horizon 5 and Back 4 Blood, for just £10.99 a month. Of course, that would mean nothing if the console itself didn't cut it; but with Dolby Vision and Atmos support now available on some games, the Series X has really started to show what it's capable of. Fire up any recent title and it's obvious what all those teraflops are being used for. It's just a shame it's not that much easier to get hold of than a PS5.
HIGHLY COMMENDED – Nintendo Switch OLED
SHORTLISTED – Nintendo Game & Watch: The Legend of Zelda ● Evercade VS ● Lego Super Mario Bowser's Airship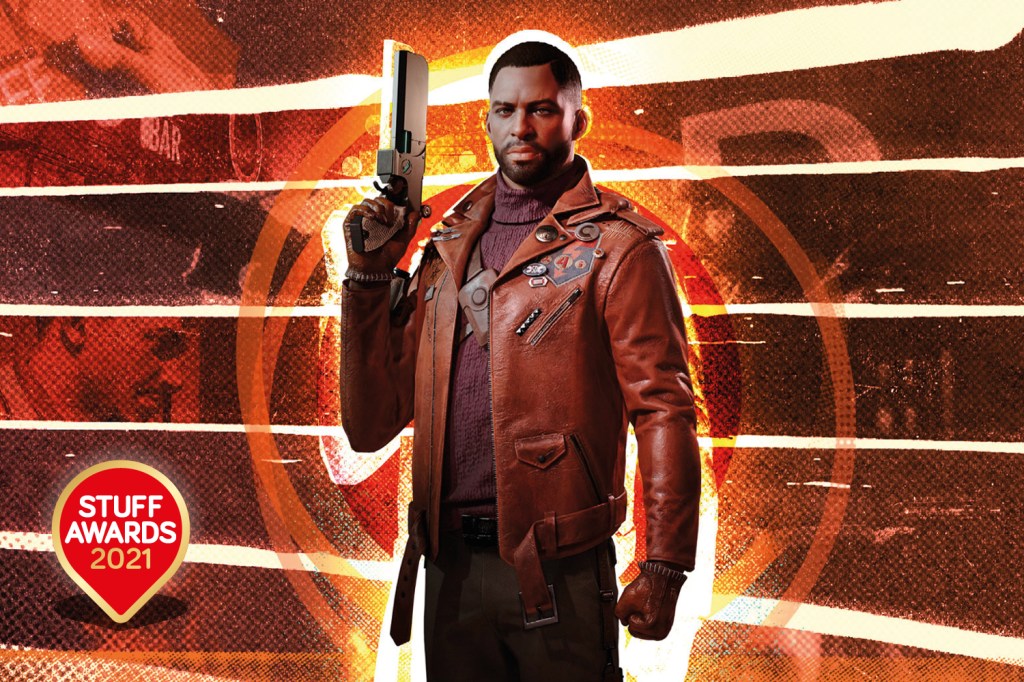 Game of the year – Deathloop
Imagine Groundhog Day: The Game but with John Wick as the main protagonist and you've pretty much just imagined Deathloop. OK, there's no Keanu, but there is Colt Vahn – a man with a stupid name and lots of weapons who wakes up every morning on an island that's stuck in a time loop. Escaping is a case of doing all the right things at the right time, but what makes Deathloop so irresistible is the freedom it gives you to play however you want. Whether you want to skulk in the shadows or go in all guns blazing (literally) is up to you, with various special abilities available to make picking off the island's assorted residents even more satisfying. With a gripping story set in a stunningly realised world, Deathloop is slick, stylish, sophisticated and, most importantly, immensely good fun.
HIGHLY COMMENDED – Psychonauts 2
SHORTLISTED – Forza Horizon 5 ● Returnal ● Metroid Dread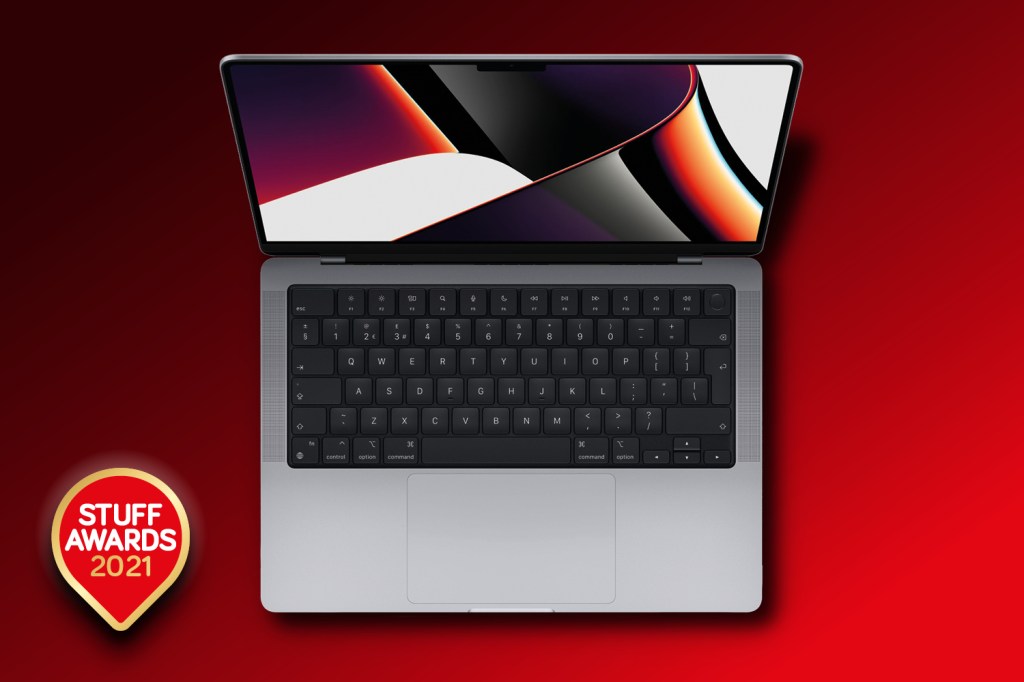 Laptop of the year – Apple Macbook Pro 14in
Sticking the word 'Pro' on the end of a product name is often just an excuse to charge more money for it, but Apple's latest MacBook Pro is so packed with ports and power that it totally deserves the moniker. The M1 Pro processor inside is a real beast, meaning you can now tweak pics on the bus, edit video in your favourite greasy spoon, and put the finishing touches to that future hit single while you wait to see the dentist – and all without hearing a peep from the fan. It's basically your key to doing whatever you want, whenever and wherever you want to do it, especially when the battery will last up to 17 hours between charges.
Combine all of that with three Thunderbolt 4 ports plus HDMI, MagSafe, SDXC and a headphone socket, and you can leave the arsenal of dongles you used to need at home. Laptops don't get more capable than this.
HIGHLY COMMENDED – Microsoft Surface Laptop 4
SHORTLISTED – Dell XPS 13 ● LG Gram 16 ● Razer Blade 14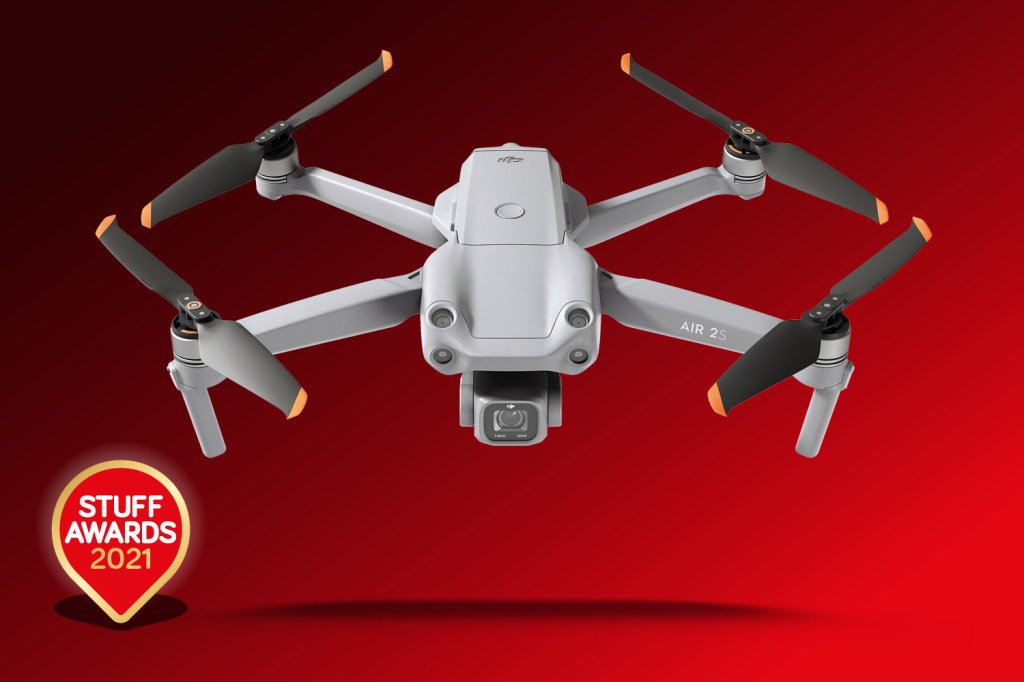 Drone or action cam of the year – DJI Air 2S
They say the best camera is the one you've got with you, but what if it doesn't have rotor blades attached and you want to shoot from up high in the sky? You can't just throw your phone in the air and hope it sprouts wings. In situations like that, you need DJI's Air 2S. Despite its decidedly compact dimensions, this brilliant drone has no trouble flying in choppy conditions, with a plethora of safety features to stop you from crashing it into an inconveniently positioned branch of Morrisons. That means you can spend less time worrying about keeping it in the air and more time making the most of its 1in 20MP sensor, which shoots breathtaking stills and video at up to 5.4K. It's this balance of portability, performance and price that not only makes the Air 2S the best drone or action cam of 2021, but probably also DJI's best flying camera yet.
HIGHLY COMMENDED – GoPro Hero10 Black
SHORTLISTED – Insta360 Go 2 ● Fimi X8 Mini ● Insta360 One X2
EV of the year – Audi Q4 E-Tron
This category became one of 2021's most competitive, with some incredible vehicles vying for the chequered flag (not literally – that's not how these things work). The Ford Mustang Mach-E and Hyundai Ioniq 5 are both incredible cars, and the latter was very close to winning this one. But our love for the Audi Q4 E-tron is strong – not least because of its lovely design and relatively modest pricing. You feel like you can take on the world when you drive this thing. And it's got stamina: base models boast a 52kWh battery and a 170ps motor, giving you a smidge over 200 miles of range. The Sportback 40 version has a 77kWh battery and 204ps lump, meaning the range is whacked up to over 300 miles and the 0-60 time down to 8.5secs, yet it can still be juiced up to 80% in under 40 minutes. Niiiii-aow!
HIGHLY COMMENDED – Hyundai Ioniq 5
SHORTLISTED – Ford Mustang Mach-E ● Volkswagen ID.3 ● Fiat 500e