Apple MacBook Pro 14in with M1 Pro (2021) review
There are more ports and a function key row, but new joins old with Apple's latest silicon, an improved display and meatier speakers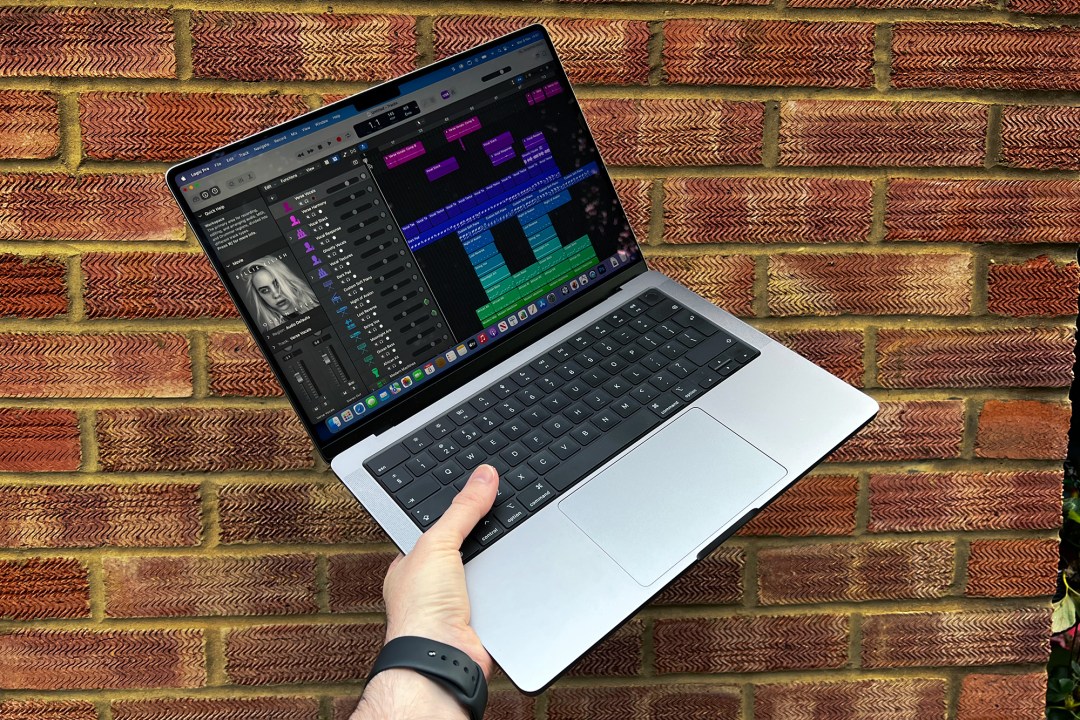 Apple's previous MacBook Pro featured the old design with new innards. This latest edition combines the cutting-edge with a retro bent, like the last few years of Apple notebooks didn't exist. Instead, we get what feels like a natural evolution of an older MacBook Pro, before Apple became obsessed with 'thin'.
There are more ports and a function key row, but new joins old with Apple's latest silicon, an improved display and meatier speakers. But is this notebook more MacBook No than MacBook Pro if you don't need its raw power? Let's find out.
Design and build: Keys are good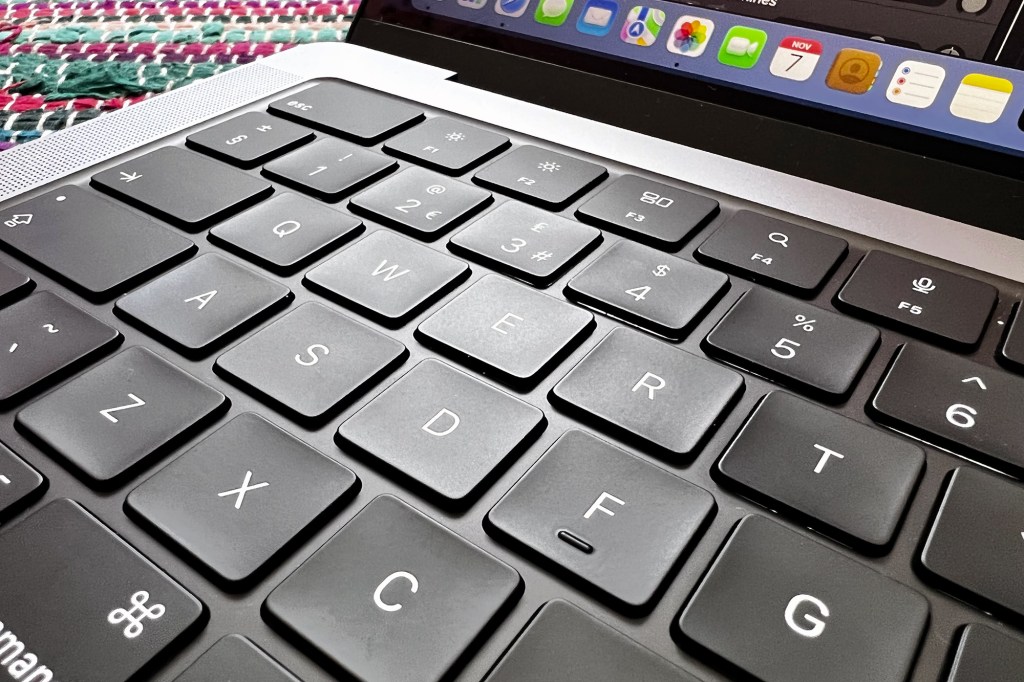 This MacBook Pro is chunkier and heavier than its 13in predecessor. There's an extra 200g in heft and a boxy frame. It's rugged and solid, looking like a machine that means business.
You get the usual unnecessarily massive trackpad – mercifully rarely prone to input error – and a keyboard that feels and sounds like the one that comes with the 24in iMac. It's accurate, pleasant to type on and should prove durable. At the top, a Touch ID button sits next to full-size function keys, confirming Apple's dalliance with the Touch Bar is over. That's for the best: despite valiant efforts from the likes of BetterTouchTool, it was never fully embraced.
Cool running
Efficient thermal architecture maximises this Mac's performance while minimising heat and noise – and this has impacted the design. The four larger feet make it sit higher, and there are vents at the side that take in air that's expelled out of the back. Be mindful of this if you work in a dusty environment. (Or just do some dusting…)
Display and audio: Notch too bad
The new notch houses the camera and light sensors. The 1080p camera improves on those in previous MacBook Pros, but lags behind what you get with an iPhone, and there's no Face ID or iPad Pro-style Centre Stage.
Fortunately, the notch doesn't eat into screen space. Instead, the menu bar moves up, leaving a full 16:10 area beneath. It looks odd when menus span the notch, and Apple wisely has full-screen mode content sit below rather than behind the notch. It's a reasonable compromise; and if the notch offends, third-party add-on TopNotch can hide it under most circumstances.
Elsewhere, the mini-LED display is reminiscent of the iPad Pro's for contrast, with rich blacks and vivid colour. Brightness ramps up to 1600 nits for HDR content. There will be gripes about blooming when very bright elements sit on a black background, but you really have to search for it. ProMotion arrives from Apple's mobile devices too, giving the display a variable refresh rate of up to 120Hz. This is welcome, but was less apparent during testing than ProMotion on mobile devices used much closer to your face – although it's a boon for being able to play back video at a native refresh rate down to 24Hz. What was more broadly noticeable: the display's extra sharpness (254ppi vs 227ppi) and resolution (3024×1964 vs 2560×1600) over the previous model.
Audio-wise, the revamped six-speaker system has oomph, clarity and range, whether thumping out old-school beats like Jilted Generation or dipping into classical. It's deeply impressive for a laptop but sounds a little thin compared to our desktop kit (Ruark Audio MR1 Mk2s running through an EVO 4). Similarly, the mic set-up is sound, but Apple overplays its hand in calling it studio quality. It's great for Zoom and you could use it at a pinch for a podcast, but compared to our Yeti mic, the difference is night and day for serious recording.
Performance: Pro on the go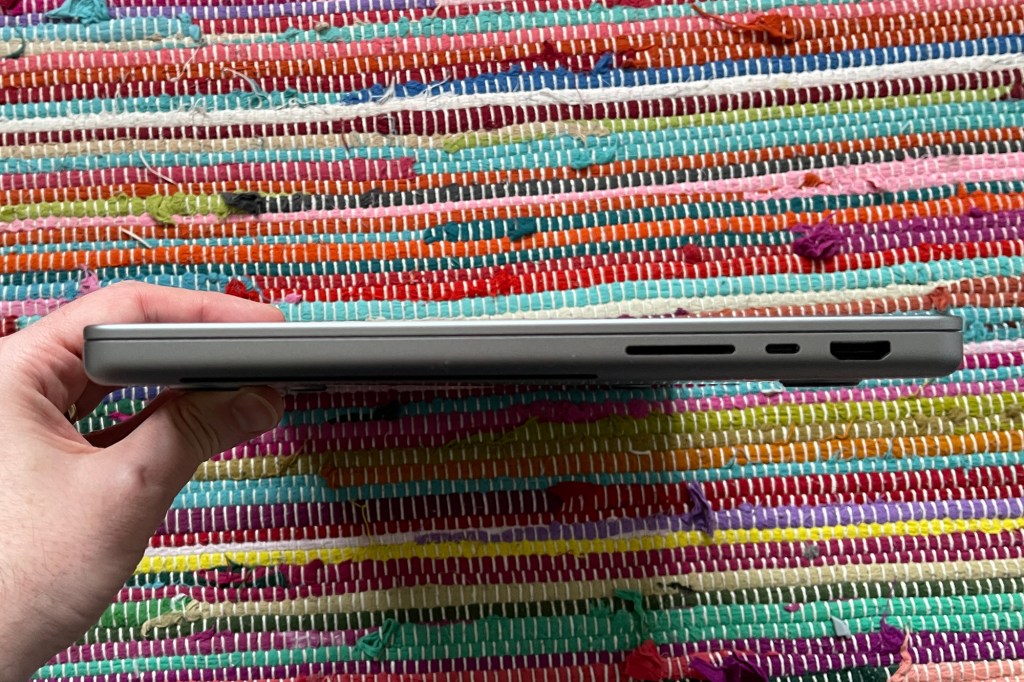 The M1 obliterated lingering doubts regarding Apple's silicon prowess. The M1 Pro takes things further, although advances are more pronounced for some tasks than others. This is because the M1 Pro's single core performance is almost identical to the M1's, but multicore is way ahead.
For basic tasks like web browsing and word processing, the M1 Pro is more than you'll ever need. But for tasks that benefit from extra GPU grunt – image editing; audio/video production; 3D; complex mathematical models – it leaps ahead. This is borne out by benchmarks and real-world use, such as faster effects application in Pixelmator Pro, speedier 4K video exports and encoding, and the ability to work with more complex audio projects.
We heard no fan noise during ongoing use and performance wasn't affected when running on battery power. Apple reckons you get up to 17 hours of Apple TV on a loop from a single charge. We got about ten hours during days of typical mixed use (tons of browsing and writing; light Photoshop work; the odd two-hour procrastination session in Logic Pro, because that hit single won't write itself); more demanding tasks naturally drain the battery more rapidly.
Still, this level of clout without your notebook being plugged in lets you do whatever you want, wherever you are. Well, apart from gaming. Performance there varies from fine to good – and is well ahead of an Intel MacBook Pro – but the Mac gaming ecosystem itself remains somewhere between barely adequate and woeful. If you want a computer for playing PC games, get a PC.
Thanks for the memory
The new MacBook Pros default to 16GB RAM and max out at 32GB (M1 Pro) or 64GB (M1 Max). But Apple's unified architecture complicates things – upgrades are expensive, but the system is more efficient than what came before. Broadly, you can get by on half the RAM you'd previously have installed. To be on the safe side/future-proof, go for what you're used to. Upgrade further for demanding tasks (3D; music; video) with known high asset/memory footprint sizes.
Connectivity: Plug and play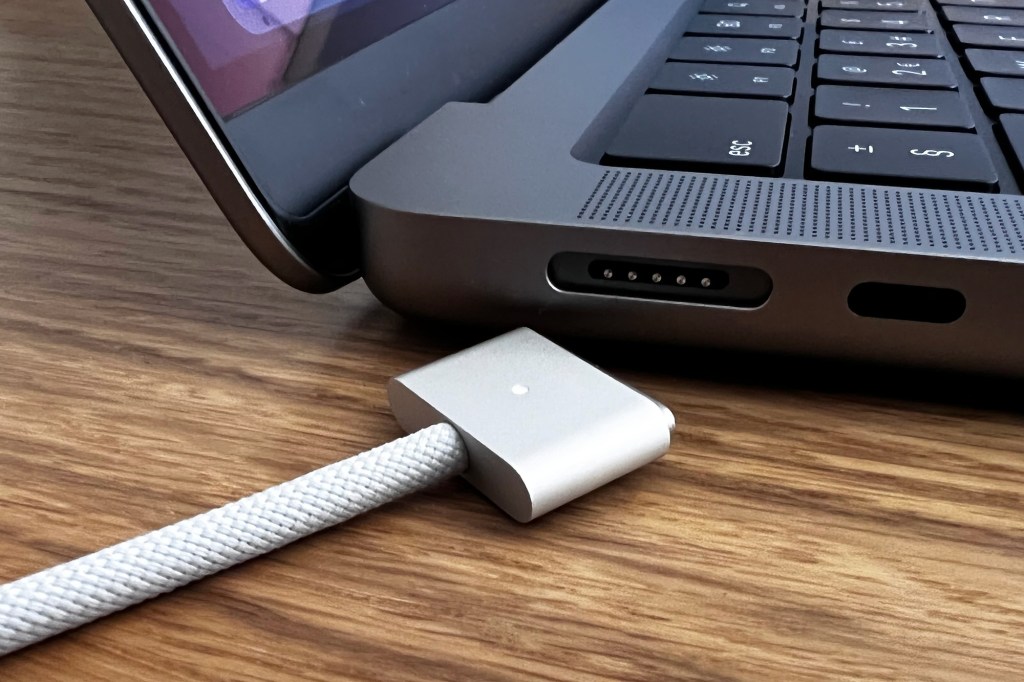 This model's all about ports – and, for once, Apple isn't removing them. Instead, we're getting a wish-list come to life, with 3x Thunderbolt 4, HDMI, SDXC and a headphone port. Some are short of top specs (the HDMI port is 2.0, not 2.1; the SDXC is UHS-II), but their inclusion is welcome and vastly reduces the need for dongles.
Any Thunderbolt 4 port can be used for charging, but MagSafe 3 provides an alternative. It's stronger than previous iterations, but disconnects with a hard yank or when the connector ends up at an off angle. Whichever lead you prefer, this Mac can fast-charge from dead to 50% in half an hour – if you've a 96W power brick. That's a £20 upgrade on this entry-level MacBook Pro, but included with all other 14in and 16in models. We'd recommend grabbing one, while making grumbling noises.
Comparison: Apples and… other apples
A price comparison with last year's MacBook Air and MacBook Pro looks stark. This 14in unit starts from almost double the MacBook Air's £999 and is £600 more than the 13in MacBook Pro. But the default specs don't align.
Ramp up last year's Pro to 16GB RAM and 512GB storage and you find the difference drops to just £200 – for which the 14in adds superior connectivity, enhanced battery life, a better keyboard and display, and meaningfully superior multicore performance. You can also boost RAM beyond the 13in model's 16GB ceiling.
If you're in a field that can take advantage of the MacBook Pro's power and need apps to sustain peak performance over extended periods of time, this 14in model represents better value than the 13in. But if you only do relatively basic tasks on your Mac, save money and buy a MacBook Air.
Inching ahead
If you instead need to decide between the new 14in and 16in MacBook Pro, there are few differences beyond physical dimensions, display size and battery life. With the exception of the 8-core CPU/14-core GPU in the entry-level 14in model, BTO components are the same. We've not had our hands on a 16in or a Max yet to see how such units fare, but we suspect a 16in Max would be blazing fast – and blooming heavy.
Verdict: MacBook Pro 14in with M1 Pro (2021)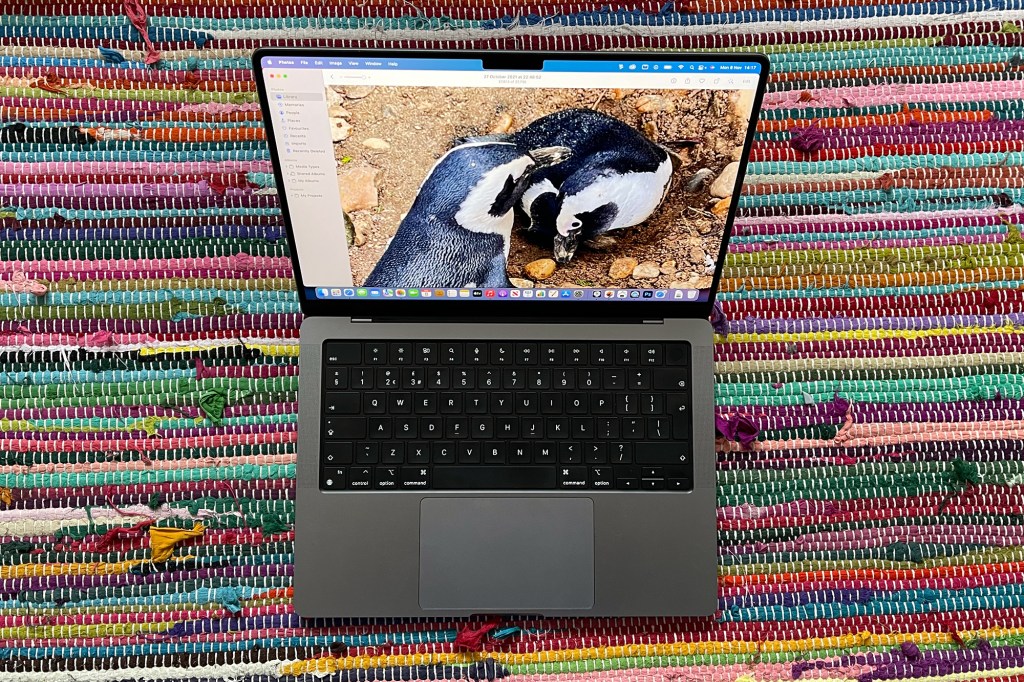 The clue is in the name: this is a MacBook Pro. If you don't need its power and ports, it's overkill. And if software you're running isn't yet optimised for Apple silicon, it might not (yet) represent great value. On the flip side, if you work in a field that can take advantage of this notebook's tech, you'll be laughing – and thrilled that Apple is again listening to what pros require.
If you're flush then you might just ignore all that anyway and consider this notebook like an iPhone Pro or an iPad Pro that you might not need but nonetheless want. And should you be in the market for a new Mac notebook that's best-in-class, you won't be disappointed with this 14in model.
Tech specs
Stuff Says…
The MacBook Pro goes fully 'pro' again, with great specs – but a whopping price tag. If you can afford one, you'll love it.
Good Stuff
Excellent performance
Quiet and cool
Superb display
Improved connectivity
Bad Stuff
No cellular option
No Centre Stage/Face ID
Expensive
There's a notch
| | |
| --- | --- |
| Screen | 14.2-inch Liquid Retina XDR 3024×1964 with P3, True Tone and ProMotion |
| Processor | Apple M1 Pro |
| RAM | 16GB/32GB |
| Storage | 512GB–8TB SSD |
| OS | macOS Monterey |
| Connectivity | 802.11ax Wi‑Fi 6; Bluetooth 5.0; 3.5 headphone; 3x Thunderbolt 4; MagSafe 3; HDMI; SDXC |
| Dimensions | 31.25×22.12×1.55cm; 1.6kg |