Sony WF-1000XM4 review
Sony tightens its grip on the true wireless crown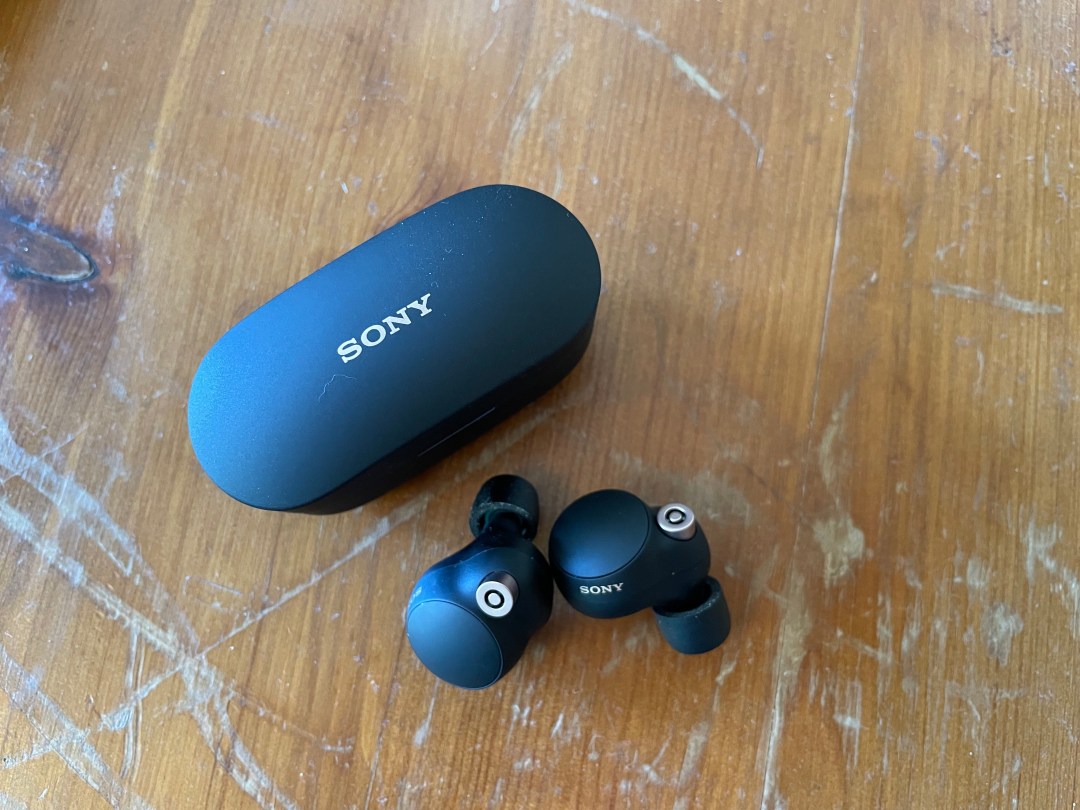 Sony has been a front-runner where true wireless in-ear headphones are concerned since day one. But these new WF-1000XM4 with adaptive active noise-cancellation enter an arena more competitive than ever before – which is, let's face it, mostly Sony's fault. After all, it has been setting standards that rival brands have had to respond to – and so the WF-1000XM4 have quite a fight on their hands to maintain Sony's 'top dog' status.
If Sony ends up relinquishing top spot, though, it won't be for want of trying. The WF-1000XM4 are a completely new design, and have had just as much attention paid to their ergonomics and their eco credentials as they have to the sound they make or the noise they cancel. But will it be enough?
Sony WF-1000XM4: price
The Sony WF-1000XM4 cost £250 in the UK and are on sale now. That's a slight increase on the launch price of the outgoing WF-1000XM3 (and if you're quick you may be able to snag a pair of XM3 for more like £150), and it's there-or-thereabouts when you consider what other 'premium' active noise-cancelling true wireless in-ear headphones are going for. Certainly the likes of Bose, Devialet and Sennheiser want very similar money for their alternative designs, while Bowers & Wilkins wants a whole additional £100 for its (admittedly excellent) PI7.
Even when only considered on paper, though, and before you get into the nitty-gritty of sound quality, the Sony WF-1000XM4 look like decent value for money – especially if you subscribe to the notion that 'less is more'. The WF-1000XM4 are supplied in packaging that's 40% smaller than that of the model they replace, and every part of it is paper-based and recyclable. The charging case, too, is 40% smaller than the bloater in which the WF-1000XM3 charged, while the earbuds themselves are 10% smaller than the outgoers. It's safe to say these are all elements where we're happy to pay more in order to get less.
Sony WF-1000XM4: features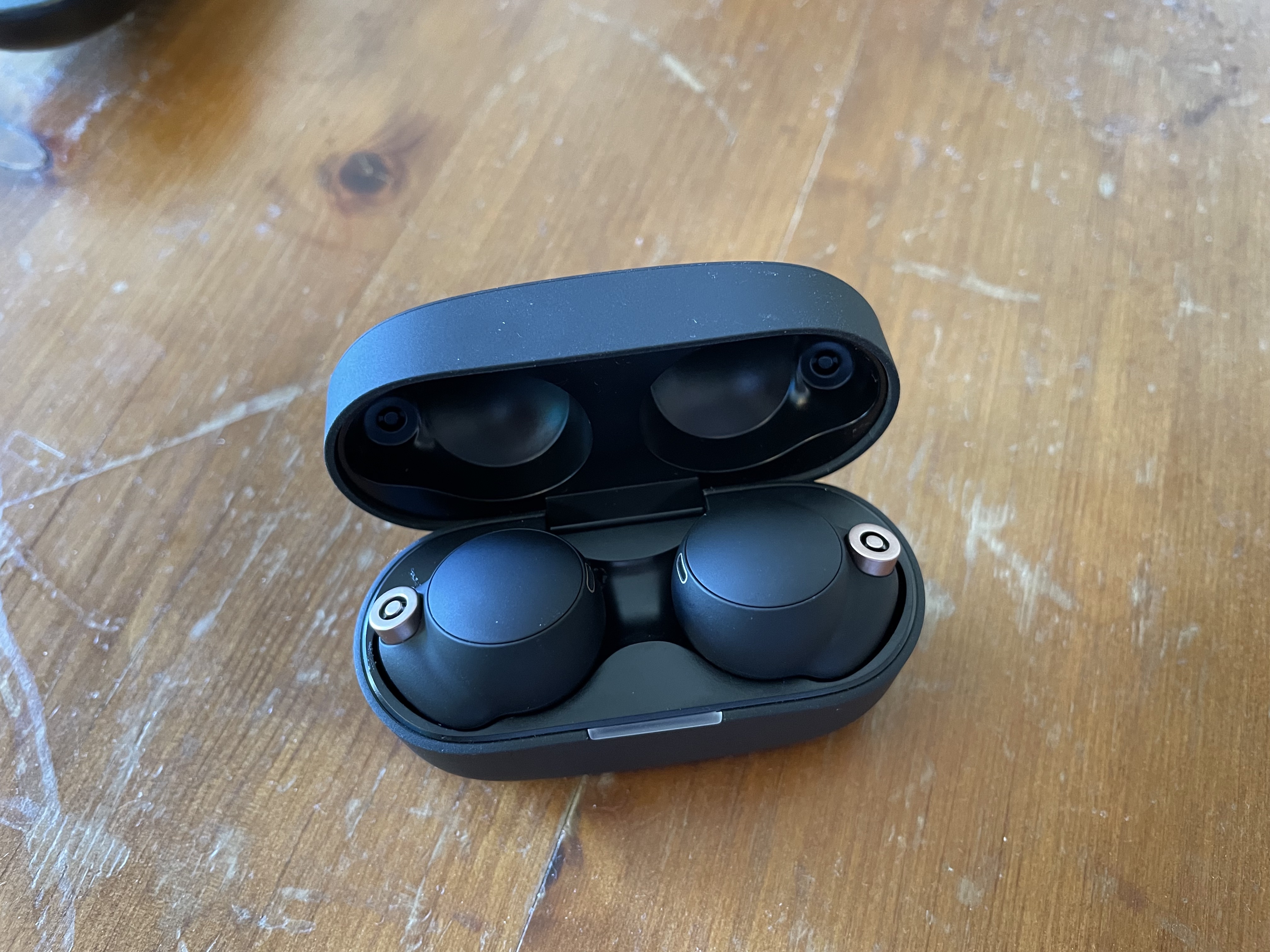 The Sony WF-1000XM4 use Bluetooth 5.2 for wireless connectivity – this latest version offers a good balance between stability, audio quality and battery life. Here it's compatible with SBC and AAC codecs, as well as Sony's proprietary LDAC alternative – but there's no sign of aptX, let alone aptX HD. Incoming digital audio files are dealt with by an all-new 'V1′ processor before being handed over to an equally new 6mm full-range dynamic driver.
Battery life is an OK-we-suppose 24 hours or so – there's eight hours of playback stored in the earbuds themselves, and a couple of full charges in the case. These figures assume you're using active noise-cancelling, though – if you're not, the WF-1000XM4 will go a little longer. Recharging is via USB-C or any Qi charging pad, and a five-minute charge will give an hour of playback.
Control is via Sony's outstanding 'Headphones' app, or your favourite voice assistant, or the touch controls on the surface of each earbud. As well as letting you assign touch-control function, the app also features EQ adjustment, allows finessing of the adaptive active noise-cancellation, lets you prioritise wireless connection stability or sound quality, and a whole lot more besides. It's as thorough a control app as you'll find.
Sony's also packed in 'speak to chat' (so you can have a quick natter without taking the earbuds out) fast pairing for Android and Windows devices, and a selection of new polyurethane eartips designed to offer improved passive noise-reduction. There's moisture-resistance rated at IPX4. A combination of beam-forming mics and bone conduction sensors handle noise-cancelling and voice-calls. 'Thorough' is almost too weak a word to describe the Sony WF-1000XM4 feature set.
Sony WF-1000XM4: comparisons
If you take each of the major true wireless in-ear headphones 'must haves' in isolation, it's possible to find an alternative to the Sony WF-1000XM4 that's just as good, if not better.
As far as noise-cancelling goes, for instance, the WF-1000XM4 are very decent – but they're not as effective as the Bose QuietComfort Earbuds, which cancel noise so completely it's almost like witchcraft. And when it comes to sound quality, the Sony are a lively, detailed and thoroughly enjoyable listen – but they're not quite as accomplished a listen as Bowers & Wilkins' £350 PI7. When it comes to battery life, Sennheiser's Momentum True Wireless 2 will easily outlast the WF-1000XM4 – and they're a bit more comfortable for long listening sessions, too.
But what none of these alternatives can do is cover all three of these bases as effectively as the Sony. The Bose don't sound as good, the Bowers & Wilkins can't match them where battery life or noise-cancellation is concerned, and the Sennheisers are giving away ultimate sound quality too. So while the Sony WF-1000XM4 may not quite be a class leader where any of these three disciplines are concerned, taken as a whole they're actually quite comfortably ahead. They have what is referred to in sporting circles as an 'all-court game'. Oh, and let's not forget that not one of these alternative models has a control app anything like as extensive or as useful.
Basically, if you want to improve on the overall performance of the Sony WF-1000XM4, you're going to have to buy three pairs of true wireless in-ear headphones instead.
Sony WF-1000XM4 verdict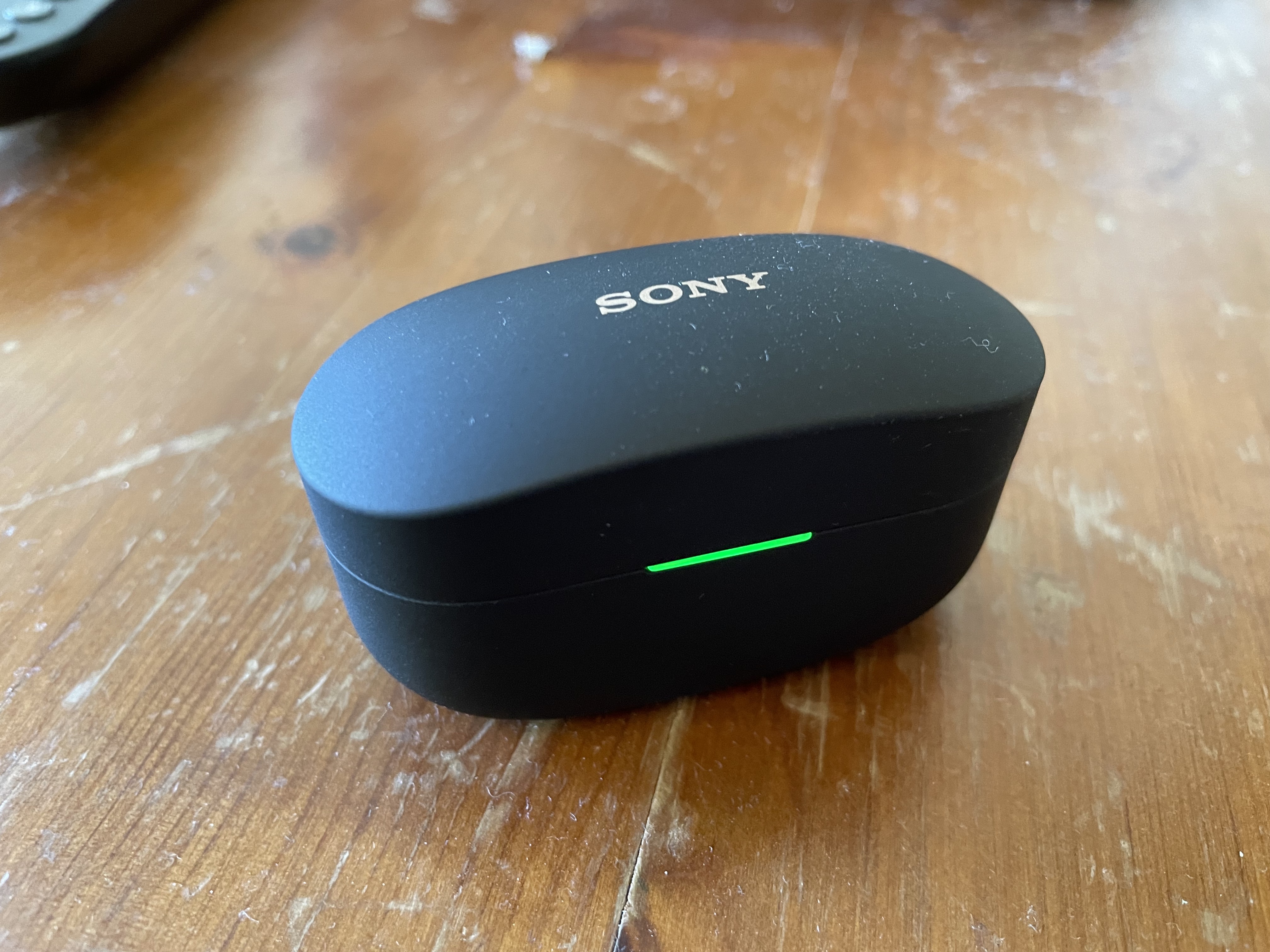 The Sony WF-1000XM4 are a punchy, detailed and well-balanced listen, more than capable of soothing just as easily as getting you ready for the dancefloor. They sound spacious, unified and convincingly musical. They're an endlessly engaging listen, with a stack of sonic talents as long as your arm.
On top of that, they cancel external sounds pretty effectively, have battery life that's just the right side of 'acceptable' and are, frankly, streets ahead of any nominal rival where ergonomics are concerned.
The Competition
A champ of ANC wireless earbuds, despite a large case and bulky earbud design. But the noise-cancelling doesn't do a disservice to the esteemed QuietComfort name, it's hugely customisable, and the buds sound great too.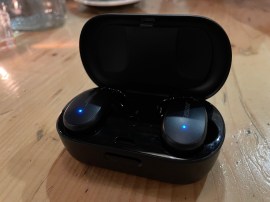 Tech specs
| | |
| --- | --- |
| Bluetooth | 5.2 (LDAC, AAC, SBC) |
| Battery life | 24 hours (8 + 16) |
| Water resistance | IPX4 |
| Weight (g) | 41 (case); 7.3 (earbuds) |
Stuff Says…
By doing pretty much everything really well, the WF-1000XM4 continue Sony's long and proud tradition of building the best true wireless in-ear headphones you can buy
Good Stuff
Articulate, convincing sound
Great call quality
Ergonomically impeccable
Bad Stuff
Battery life is just about acceptable
Noise-cancellation can be bettered