Sony A1 review
Sony's mirrorless flagship is a do-it-all don
This heavyweight (metaphorically, at least) mirrorless camera is Sony's answer to the Canon EOS R5 or Fujifilm GFX100S: a no-compromise flagship built to tackle any imaging task you can throw at it.
Need some sharp video footage? This records in 8K. Need photos of an elusive subject? This shoot full-resolution stills in continuous bursts of up to 30fps. Need to do either of those things in the beautiful British summertime? It's weather-proofed too!
At around £6,500 before lenses and other accessories, the A1 is also Sony's priciest mirrorless model. No surprises there, but can a camera really be worth that kind of wedge? Let's find out.
Design and build quality: Surprisingly small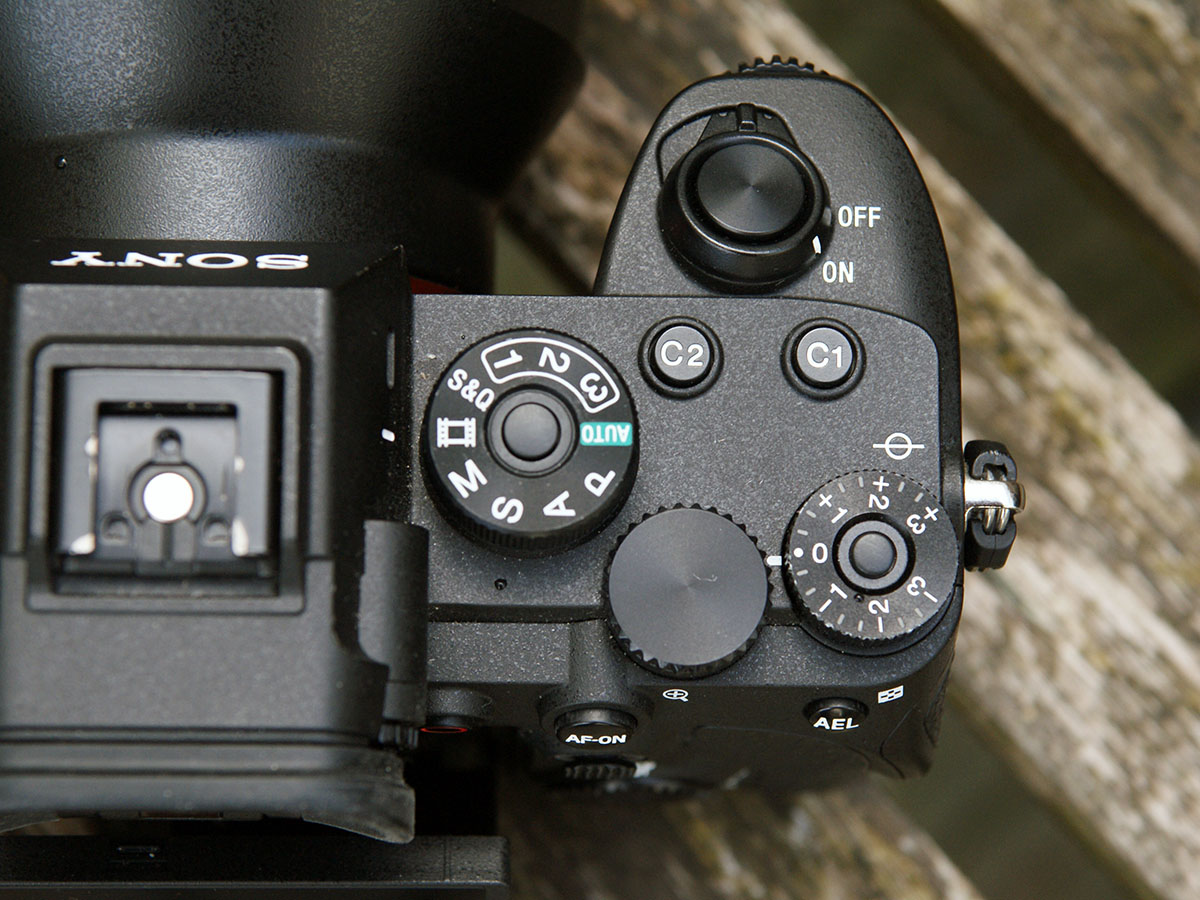 What were photographers like before mirrorless cameras? They probably had more muscular arms, bigger bags and less space, that's what.
In the early noughties, a DSLR camera this flagship bracket would likely be about twice the size and weight of the A1, and it's still hard to believe how we all took that bulk for granted. I wouldn't describe it as small or lightweight by mirrorless standards (you'll certainly know when it's hanging round your neck) but stick a smallish lens on it and it could almost be called discreet.
That being said, Sony hasn't slimmed it down in places where a bit of bulk is beneficial: the dials are finger-pleasingly chunky, the OLED viewfinder is accommodated inside a generously sized bulge at the top, and the hand grip protrudes forward to an extent that wrapping your right mitt around it feels super secure. I took the A1 out on a long walk without a strap to put its grippiness and portability to the test, and despite hiking along some rocky sections of beach, found the camera nothing less than a joy to carry, even one-handed at times.
As mentioned in the intro, it's fully weather-sealed against rain and dust, and as sturdily built as you'd expect a flagship body to be. This camera is being pitched at professionals, and it feels solid enough for years of tough shoots.
The one aspect of the design I don't like is the rear LCD. It uses the vertical-only tilting design favoured by older Sony A-series models, rather than the full flip screen seen on recent models like the FX3, A7C and A7S III. That screen can face forwards, sideways and more, while this one only tilts up (about 90 degrees) and down (about 45 degrees). It feels like a backwards step that needlessly limits user friendliness.
Features and performance: Speed demon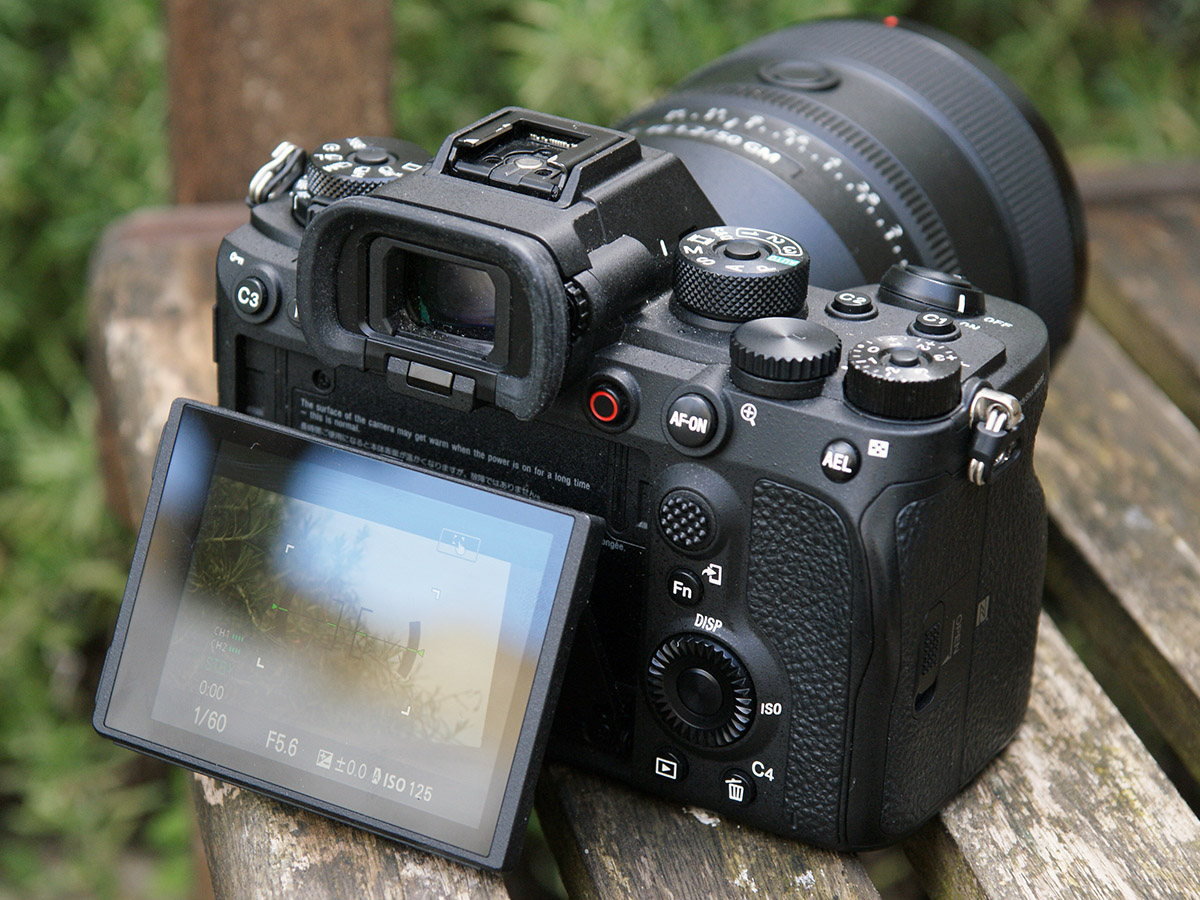 The A1 is built around the BIONZ XR engine, which gives the camera a processing speed that would have been unthinkable just a few years ago. Considering the sheer amount of imaging data that the 50.1MP sensor produces, the camera feels nimble and rarely sluggish – only occasionally did I have to hold off taking a shot because some data was being written to my SD card.
The setup also allows for 8K video recording at up to 30fps, 4K recording at up to 120fps and 1080p recording at up to 240fps, as well as continuous 50.1MP stills shooting with autofocus tracking and autoexposure engaged at a staggering 30fps. There's also no blackout while you're continuously shooting, so you can scope out the scene through your viewfinder the entire time.
The speedy approach extends to connectivity, with 2×2 MIMO Wi-Fi, USB-C with up to 10Gbps transfer speed and even a LAN Ethernet connection for getting data quickly from the camera to a computer. With the file sizes the A1 turns out, it's almost a necessity: RAW stills can easily top 100MB. Storage-wise, there are two card slots available, both of which support both SD and new CFexpress Type A cards. The latter are extremely fast, designed for high bitrate video capture and continuous stills shooting – but they are also pretty tough on the wallet (£400ish for a 160GB card).
Autofocus has been a major strong point of recent Sony A-series cameras and that continues on the A1, with the face- and eye-tracking abilities particularly impressive. There are 759 phase detection points and 425 contrast detection points spread across the frame, and this camera even recognises birds' eyes (alongside the human and pet eyes other A-series cameras can track), which should make shooting wildlife a walk in the (national) park.
Other notable features include 5-axis in-body image stabilisation, a high-capacity battery that lasts for over 500 stills and a heat management system that lets you shoot 4K and 8K clips of almost unlimited length without shutting the camera down – something that's been an issue for many video-centric mirrorless cameras of late.
Video and photo quality: Detail and depth
With just over 50MP and 15 stops of dynamic range at its beck and call, the A1's sensor can produce some truly stunning stills images. Whether you're shooting landscapes, portraits, wildlife, street photography or reportage, this is a camera that can rise to the occasion. I've always felt anything over about 25MP was overkill detail-wise, but the ability to crop down to a tiny section of a photo and still have a sharp, noise-free and impactful image is an undeniable benefit of such a hi-res sensor, particularly when shooting wildlife and other far-off subjects.
The large sensor makes it a good low light performer too, although after dark photographers will probably get better mileage out of the cheaper Sony A7S III, designed more specifically with low light performance in mind. For videographers, the A1 is a veritable box of ambrosia-flavoured chocolates with a sprinkling of fairy dust. The most demanding of filmmakers will love that it's possible to output 16-bit RAW to an external recorder via the HDMI port, but even for internal recording it can record 10-bit 4:2:0 footage at up to 8K resolution.
Built-in picture profiles like S-Log3, Hybrid Log Gamma and S-Cinetone make it easy to shoot for effective post-production colour grading, while the choice of frame rates (from 24fps to 240fps, depending on the resolution) allows for some beautiful slo-mo sequences.
Unless you have a monster of a PC, 8K files can be hard to work with (just trying to import them into my video editing program caused it to crash several times) and that's before you even start looking for something to watch them on, but I can definitely see the value, detail-wise, of the ability to record video at 8K, then down-sample to 4K in your editing suite. And as native 8K displays gain popularity in the future, it might even become worth using on its own. But in general, the 4K clips output by the A1 offer more than enough crisp detail and colour depth to satisfy filmmakers, and the ability to shoot them in up to 120fps is a huge bonus.
Sony A1 verdict
The A1's price tag is a big one, but professionals who want a single do-it-all camera for both video and photo won't be disappointed with what it provides in return. Value-wise, the £3,800 A7S III represents a better deal for people who only shoot video (and, aside from 8K, offers much of the same level of performance), while photographers seeking the most resolution can look to the £3,500 61MP A7R IV as a much more affordable alternative. Heck, even the 102MP medium format Fujifilm GFX1000S is £1,000 cheaper, if detail is what matters to you.
For someone who wants all their bases covered, though – plus the ability to shoot stills at an incredible speed – there's nothing quite like the A1. It might drain your bank account, but it'll fill your portfolio with wonderful photos.
Stuff Says…
The ultimate no-compromise all-rounder
Good Stuff
Excellent image quality
Very fast
Wealth of video options
Bad Stuff
Tilting screen feels like a step backwards