Our 2021 Readers' Gadget of the Year revealed…
OK, maybe the picture gives it away!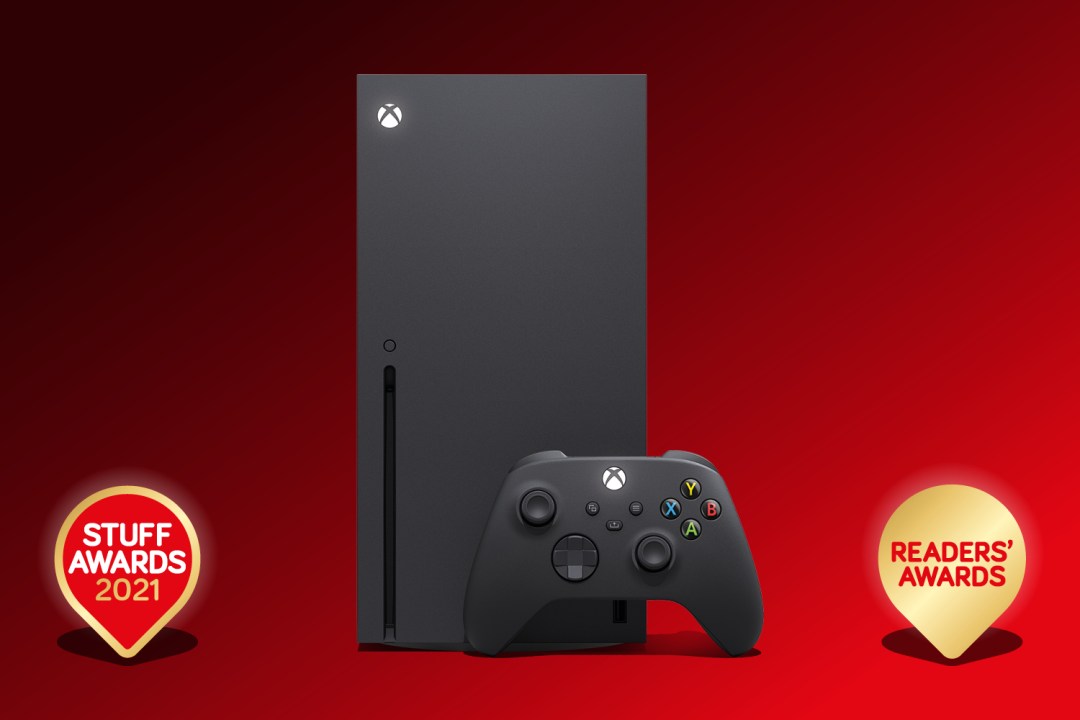 Earlier we revealed the winners of our Stuff Gadget Awards 2021 and now it's time to reveal your choice for Gadget of the Year as chosen by you via a poll on this very site. Don't forget to check out our own choice for Gadget of the Year, too!
There was a lot of competition with a close run battle between the iPhone 13 Pro, iPad mini and Sonos Roam, but two gadgets stood out above the others – the runner-up in the form of the 2021 Apple MacBook Pro and our winner, the Xbox Series X with Game Pass.
Though the PS5 took our Gadget of the Year trophy last year, it's the Xbox Series X that's matured with age – and a lot of that is down to the tasty treats served up by Game Pass. You clearly thought so, voting it the Stuff Readers' Gadget of the Year. When we reviewed the Series X, it was clear this was an incredibly powerful console, but the number of optimised games was minimal. That's no longer the case. Game Pass is an incredible offering, and it's helping this machine look even more appealing. Hits like Flight Simulator and Forza Horizon 5 make Game Pass look like a no-brainer, not to mention Halo Infinite having come to the service on day one. Sony is playing catchup on this front for sure.
READERS' GADGET OF THE YEAR – Xbox Series X with Game Pass
SECOND PLACE – Apple MacBook Pro 14in
THIRD PLACE – Apple iPad Mini (2021)