Microsoft Xbox Series X review
X, rated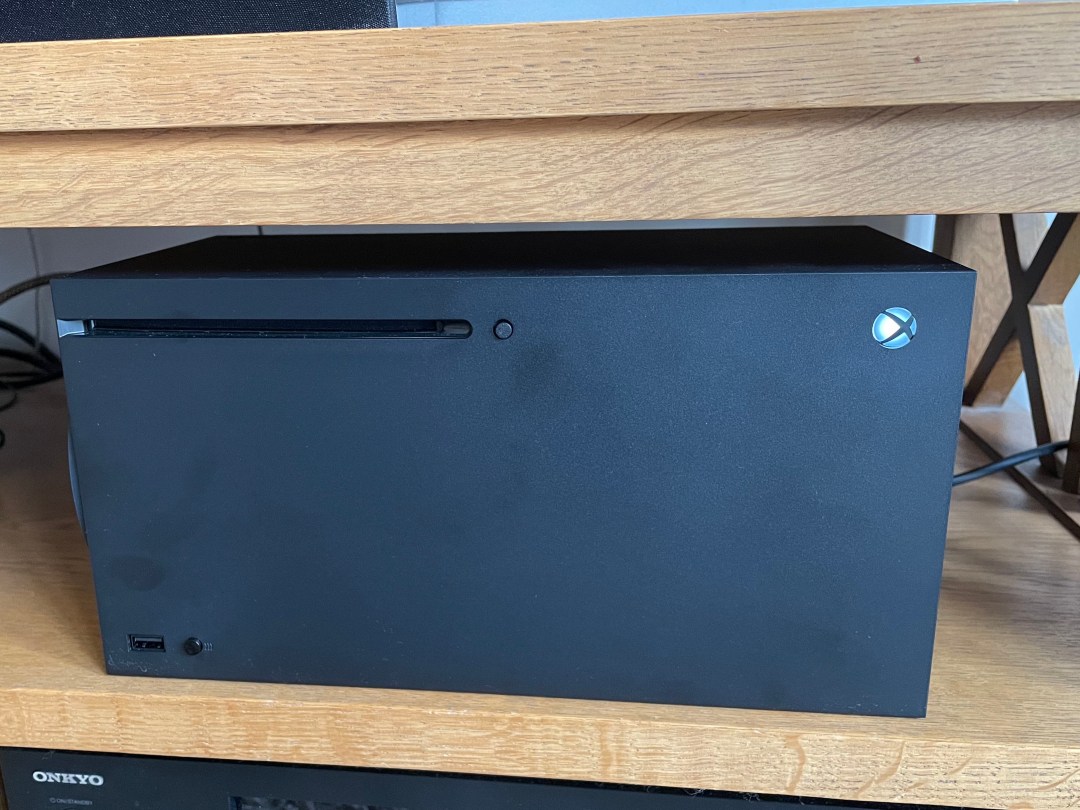 There's nothing that gets us geeks excited quite like the dawn of a new console war, but this one feels a bit different.
After Sony's PlayStation 4 dominated the generation we're about to close the door on (from a sales point of view at least) like a peckish lion dominates the savannah at lunchtime, it was pretty clear that Microsoft needed a change of strategy this time round.
So while the Redmond company has done more than its fair share of boasting about frame rates, SSDs and teraflops in the run-up to next-gen, it's pretty clear that it wants the Xbox ecosystem to be as far-reaching as possible.
Got a smartphone? Get yourself a Game Pass Ultimate subscription and a decent Wi-Fi connection and that's an Xbox. Your PC? That's an Xbox too. Can't afford to move on from your dusty Xbox One just yet? No worries. First-party games will continue to run on the old hardware for at least the next year or two. And in a bold move, right now Microsoft isn't planning to launch any next-gen exclusive Xbox games.
The Xbox Series X, then, is just the most powerful of all the Xboxes designed to live under your TV. The emperor Xbox, if you will. It's rammed with tech, faster and quieter than any console before it, and vows not just to make new games look and run better, but near enough every Xbox game that has ever existed.
But without a big shiny launch game to call its own, does Microsoft's inclusive approach take some of the shine off its brand new machine?
Design: say hello to the fridge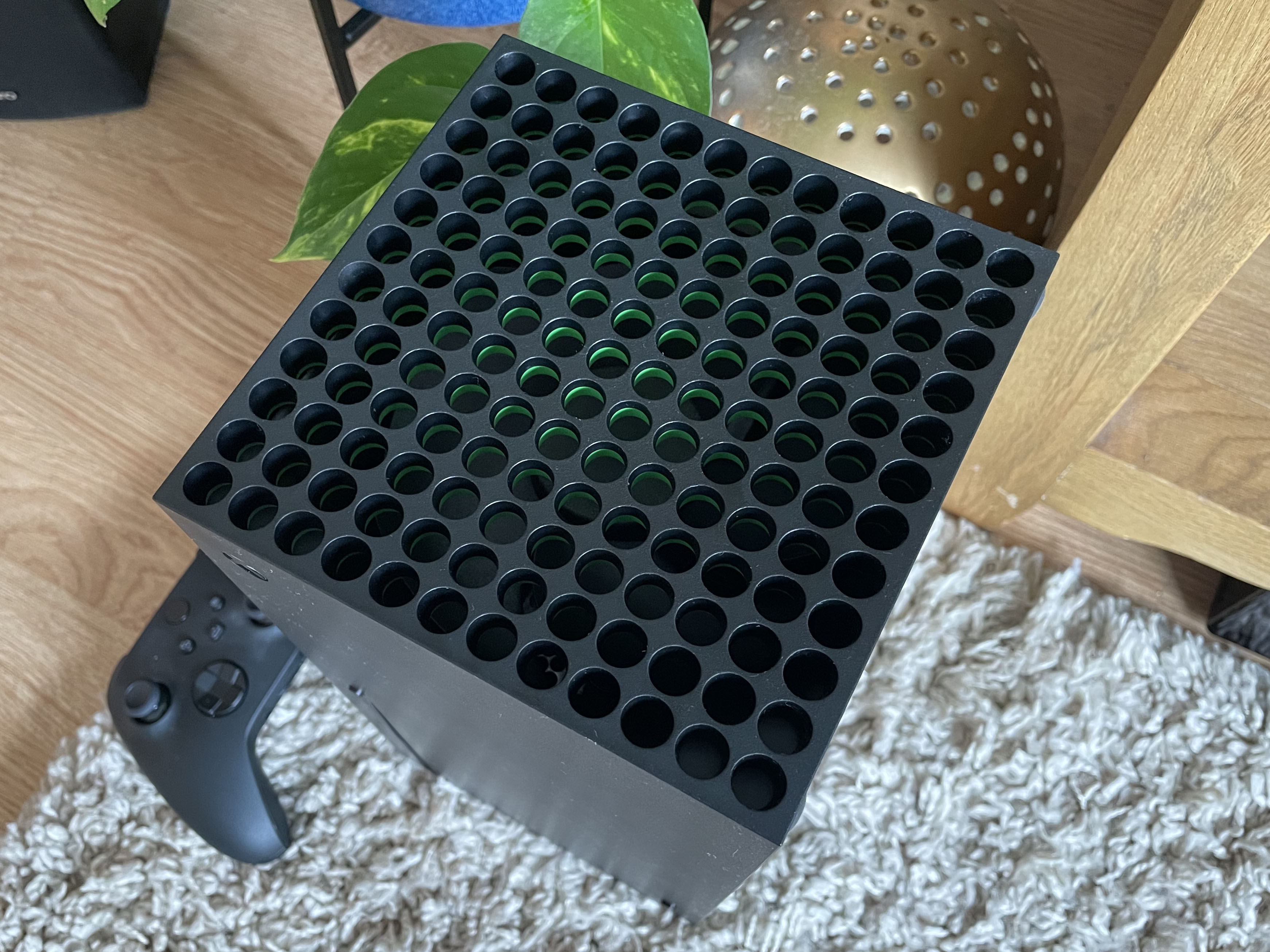 You have to hand it to Microsoft; rather than turning a blind eye to the internet immediately deciding that its chunky new console looks not dissimilar to a fridge, it embraced the Series X's new nickname. So much so that it built Snoop Dogg an actual fridge styled like an Xbox Series X. You did read that correctly.
So yes, the Series X is a big matte black fridge that isn't going to win any fashion shows, but its minimalist, PC-like aesthetic also means it quickly blends in on the shelf under your telly (unlike another new console we won't mention here), with the disc drive all but hidden and the only colour coming from the illuminating power button and a layer of Xbox green under the ventilation holes on top of the console. Although, if your Series X is on its side like ours is, you may never notice the latter.
Wherever it's going to live, you'll need a fair bit of room. Measuring 15 x 15 x 30cm and weighing just over 4.4kg, the cuboid Series X isn't quite as large or heavy as your fridge, but it's a beast in every sense of the word, and as you can see from the pictures, only just about slots into our reasonably wide shelf.
Still, we'll forgive the heft when you take into consideration everything under the hood (more on that stuff shortly), including a fan system that's remarkably quiet, and given that we haven't felt the console get hot yet, seemingly effective. On the back you've got an HDMI 2.1 port, essential for hitting the 4K/120fps gameplay the Series X is technically capable of, three USB 3.1 ports, Ethernet, a power port and a slot for one of the Seagate-made 1TB storage expansion drives. Next to each port you'll also find Braille bumps, in another win for Microsoft's commendable drive towards more accessibility in gaming.
As for the controller, batteries are still required to power it out of the box and it looks very similar to the Xbox One's pad. That's not a criticism though, as that pad was near flawless, and the Series X evolution gets textured grips and triggers, an updated D-pad and a new share button that lets you easily upload clips and videos to your social media accounts. And in keeping with Microsoft's forward compatibility philosophy, older Xbox One controllers work just fine with the new machine.
A quick word on storage. Of the 1TB of memory the Series X affords you, you can only use 802GB, with Microsoft pinching some for the UI and SSD features. This fills up very quickly indeed when you're downloading 4K titles. It means you may well find yourself shelling out for one of Seagate's proprietary £220 expansion cards. An external USB drive is still an option for moving and storing older games, but optimised games leveraging the Xbox Velocity Architecture won't play ball with USB storage. The new generation is going to cost you.
HDMI 2.1: a word of warning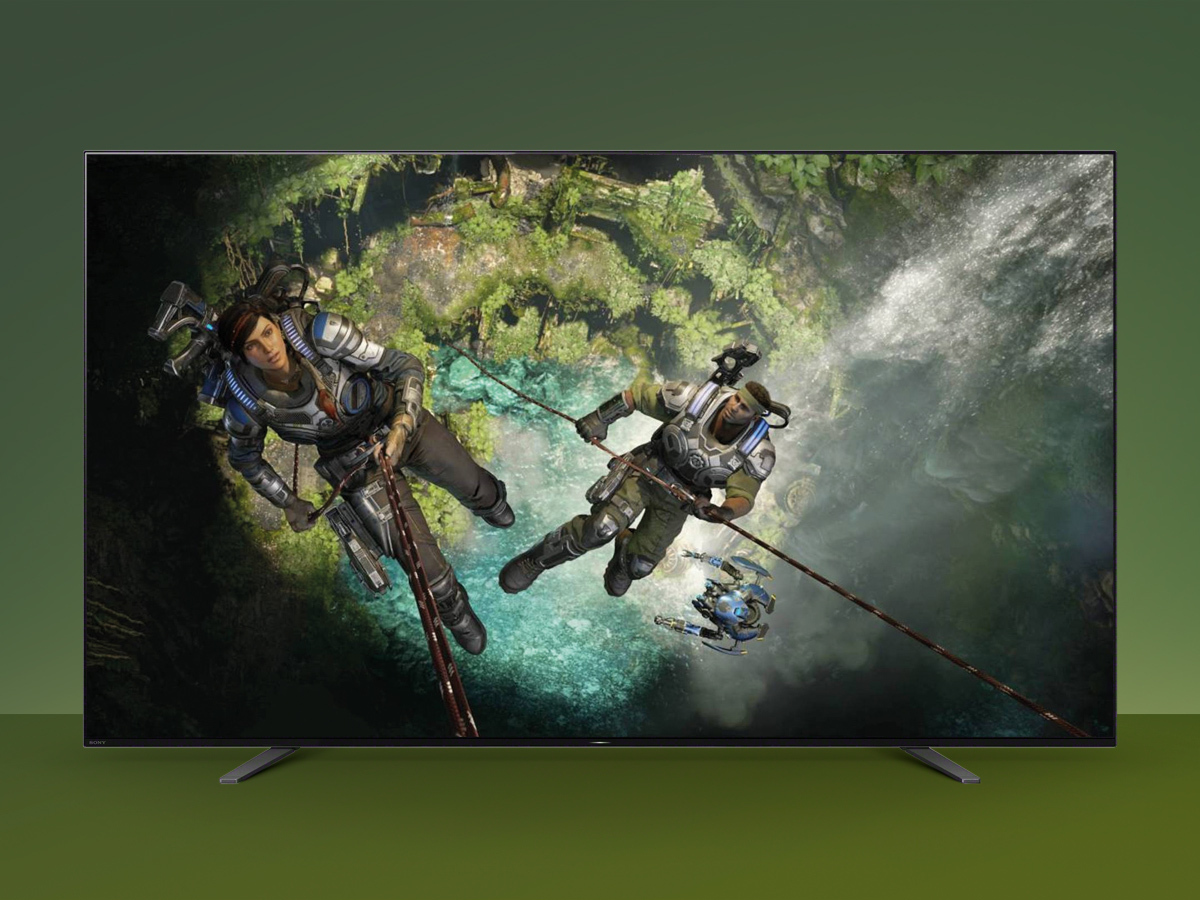 If you don't yet have a 4K HDR TV and don't plan on that changing in the near future, don't buy an Xbox Series X. You're better off either sticking with your current Xbox One or picking up the far cheaper Series S, which does everything the fridge does while outputting at a lower resolution.
But that's the simple part. Having a 4K gogglebox isn't necessarily enough to leverage every drop of the Series X's potential. On the box you'll see excited promises like "8K" and "120fps", but to enable those ludicrously high-resolution, buttery-smooth experiences you're going to need the very latest in TV tech.
Obviously an 8K TV will be needed for future 8K entertainment, but for the 120Hz frame rates that Microsoft is making such a lot of noise about, your TV needs to support the HDMI 2.1 standard, which has far more bandwidth than HDMI 2.0 before it, therefore enabling high frame rate (4K at 120Hz and 8K at up to 60Hz) gameplay without compromising on resolution. Most TVs released before this year (ours, a 2019 Samsung QLED, included) don't have an HDMI 2.1 connection, so bear that mind when purchasing the console.
All that said, the Xbox Series X still plays just as nice with the older HDMI 2.0 port your telly is likely to have, and the 4K/60fps baseline the machine is working off can still make for some utterly glorious next-gen gaming that will almost certainly surpass anything you've experienced on a console before. Don't buy a new TV for the updated port, but if you're in the market for one anyway you should definitely make sure it's future-proofed.
Performance: teraflop til you drop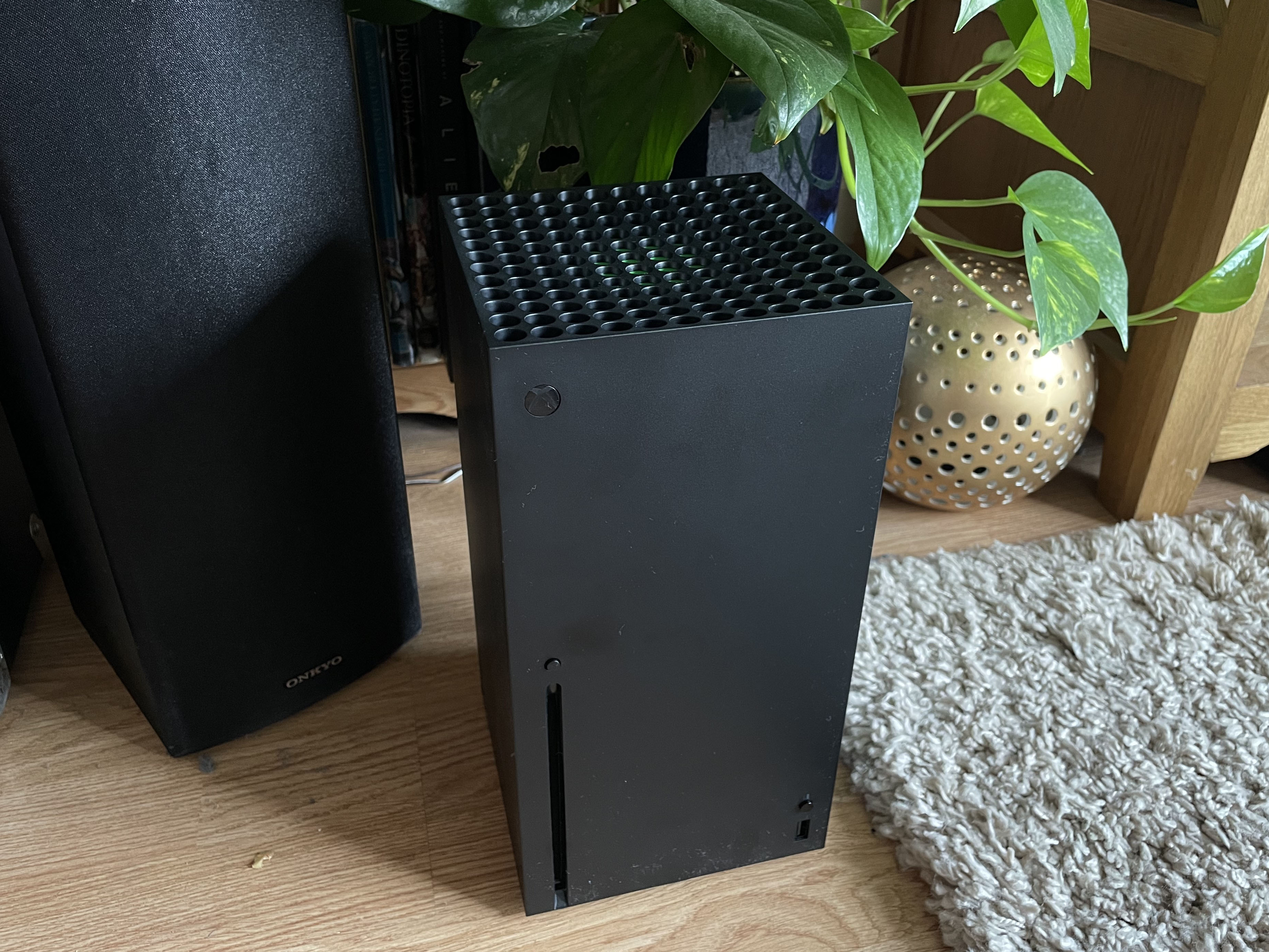 The Series X uses a custom-designed system on a chip (SOC) which includes an AMD Zen 2 CPU and an RDNA 2 GPU, as well as 16GB of GDDR6 RAM. The former promises 4x the CPU power of the Xbox One X, while the GPU's 12 teraflops of raw graphics-processing grunt is double that of Microsoft's outgoing flagship console and about 1.7 teraflops more than what the PS5 is capable of. The processor also facilitates new graphics features like variable rate shading (VRR), Auto HDR and raytracing, a rendering technique that produces more accurate light and shadow in games. All of this is supported by a new 1TB NVMe SSD, which can massively speed up your experience of playing games.
On the audio side, the Series X supports Dolby Atmos and DTS:X out of the box, so you can expect more immersive spatial sound in future games that implement it.
Phew, that's the information overload dealt with. You won't be the only one wondering exactly what a teraflop is when it's at home, and how much all of the above is actually going to impact your day-to-day gaming.
Well, some of the Xbox Series X's improvements are instantly noticeable, the most obvious of which being load times. Working in tandem with the CPU, the SSD massively cuts down the amount of time you'll spend waiting for a game to load, often to just a matter of seconds. We fired up Forza Horizon 4, to our mind always a tediously slow loader on our Xbox One S, and barely had time to refresh our Twitter timeline before we were unleashed upon rural Britain in a garishly decorated supercar. On pretty much any game we played during testing it was the same story: loading times dramatically faster than what console gamers have become used to.
Then there's Quick Resume, another SSD-assisted new feature that enables multiple games to be left in their frozen state in storage memory until you want to play them again. You could, for example, play a game of FIFA 21, then hop onto Watch Dogs: Legion for a mission or two, before relaxing to some Tetris Effect and rounding off your session with another virtual kickabout, all without waiting for any of the games to boot. A number of titles we were given access to during the review period had Quick Resume disabled ahead of launch, but when it's working it's brilliant, and could completely change our gaming habits.
But perhaps our favourite Series X performance-related feature is backward compatibility. Microsoft already started work on making Xbox 360 and original Xbox games playable on the Xbox One, but with the Series X it goes a step further. Not only will a huge amount of your old games work on the Series X, but they'll often also look and play better, with smoother frame rates, faster loading times, improved resolution and HDR applied automatically to formerly SDR games. 2003's SSX 3 plays like a dream on the Series X, with races loading in an instant and colours noticeably popping. Revisiting the 360's Fable 2 was great too, with the game running buttery smooth. With the much-anticipated new entry likely still years off, the Series X makes replaying the series seriously tempting.
What of the new games? Well, that's where it gets a bit complicated. Going forward, a technology Microsoft is calling Smart Delivery will ensure that when you carry your Xbox library over to a new console, it will automatically update it to deliver the best version possible on the hardware. Games that take advantage of the Xbox Series X's next-gen advancements, whether built natively for the hardware or rebuilt and updated from their last-gen form, will be badged as 'Optimised for Xbox Series X|S' in the Xbox store.
But during the review window only five had been optimised: Gears 5, Gears Tactics, Forza Horizon 4, The Touryst and Sea of Thieves. Gears 5 looks absolutely stunning (and disgusting) running at full 4K/60fps, and those with a TV that supports it can crank it up to 120fps. While the aforementioned Forza Horizon 4, already a showpiece game on the Xbox One X, looks better than ever, especially on a TV the possesses the HDR wizardry to do it justice.
But most of these games are at least a year old. We were unable to play Watch Dogs: Legion, which will be one of the first Series X titles to showcase hardware-accelerated raytracing. An update for that game will launch November 10. Ori and the Will of the Wisps, meanwhile, is due to release its optimised update today, and Assassin's Creed Valhalla will launch as a Series X optimised game on November 10, but again, we're yet to see the results for ourselves.
It's meant that for most of our time testing the Series X it's been treated as a very powerful, very expensive video game time machine, and it's likely going to be a while before the majority of your game library is taking tangible advantage of all of its available power. What we can say with confidence right now, though, is that the Series X's numerous quality-of-life improvements simply makes playing the games that do run on it already more enjoyable.
Game library: all about Game Pass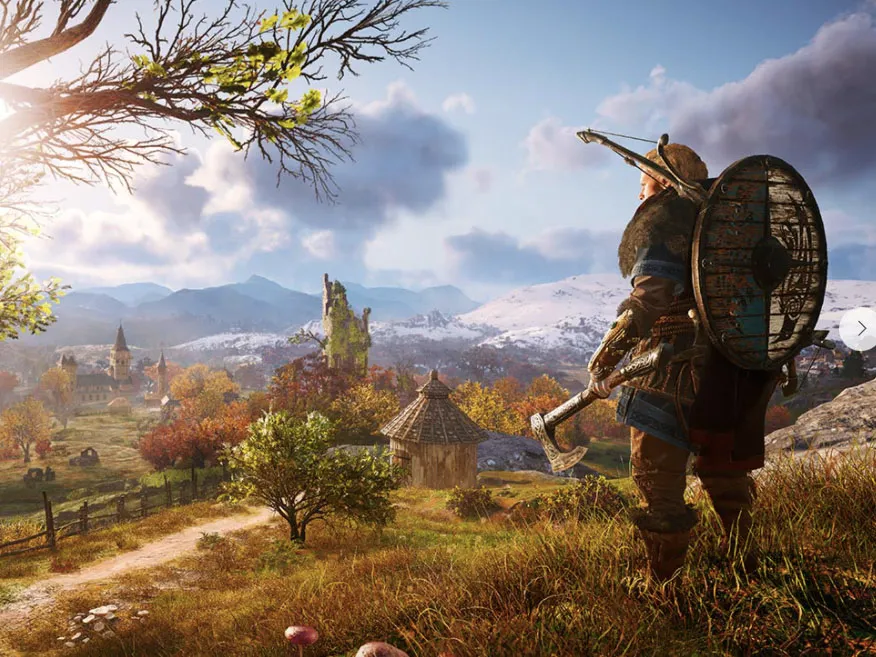 There's no getting away from it: the Xbox Series X launching without a shouty exclusive that really showcases the hardware does seem a bit off, no matter how many times Microsoft explains the reasoning behind it. In total you're looking at 30 launch games, only a handful new (Yakuza: Like a Dragon is at least coming to the Series X before the PS5) and more than a few over a year old.
If you're yet to play Stuff five-star bangers like Gears 5 and Forza Horizon 4, you're going to have a lot of fun playing the optimised Series X versions, and with 120fps updates coming to Dirt 5, plus open-world epics like Watch Dogs: Legion and Assassin's Creed Valhalla available at launch and running at their optimal specs on the big fridge, you're not going to be short of games to play. But we all know that Halo Infinite was meant to be the big one. Master Chief is all over the back of the box goddammit.
But then, Microsoft has an ace up its sleeve: Game Pass. Essentially the most convincing answer the video games industry has to Netflix, an £11-a-month Game Pass Ultimate subscription nets you Xbox Live Gold and over 100 games to play, with new ones added on a regular basis.
Every first-party Xbox game is on the service from day one, and Game Pass has recently merged with EA Play, offering discounts and free-of-charge access to EA's vault of titles. Add to that Microsoft's stunning acquisition of Bethesda earlier this year, and Game Pass is without question the best-value deal in gaming. And if you have a compatible Android phone, you can take it with you everywhere you go thanks to xCLoud.
We'd recommend downloading The Touryst if you do subscribe. It's a voxel puzzle-adventure game set on a tropical island and it looks mindblowingly pretty running at 4K/60fps in its optimised Series X state.
Factor in Microsoft's commitment to backwards compatibility and the future looks bright for the new generation of Xbox…we just wish it had something a bit meatier to goad Sony with right now.
You can read all about Microsoft's slick new UI over on our Xbox Series S review, but know that's a big upgrade on the head-scratching puzzle that was navigating the Xbox One. Game Pass is front and center of the experience, it's easy to find your streaming apps, and recently played games are listed in the sidebar when you press the Xbox button – handy for Quick Resume.
Microsoft Xbox Series X verdict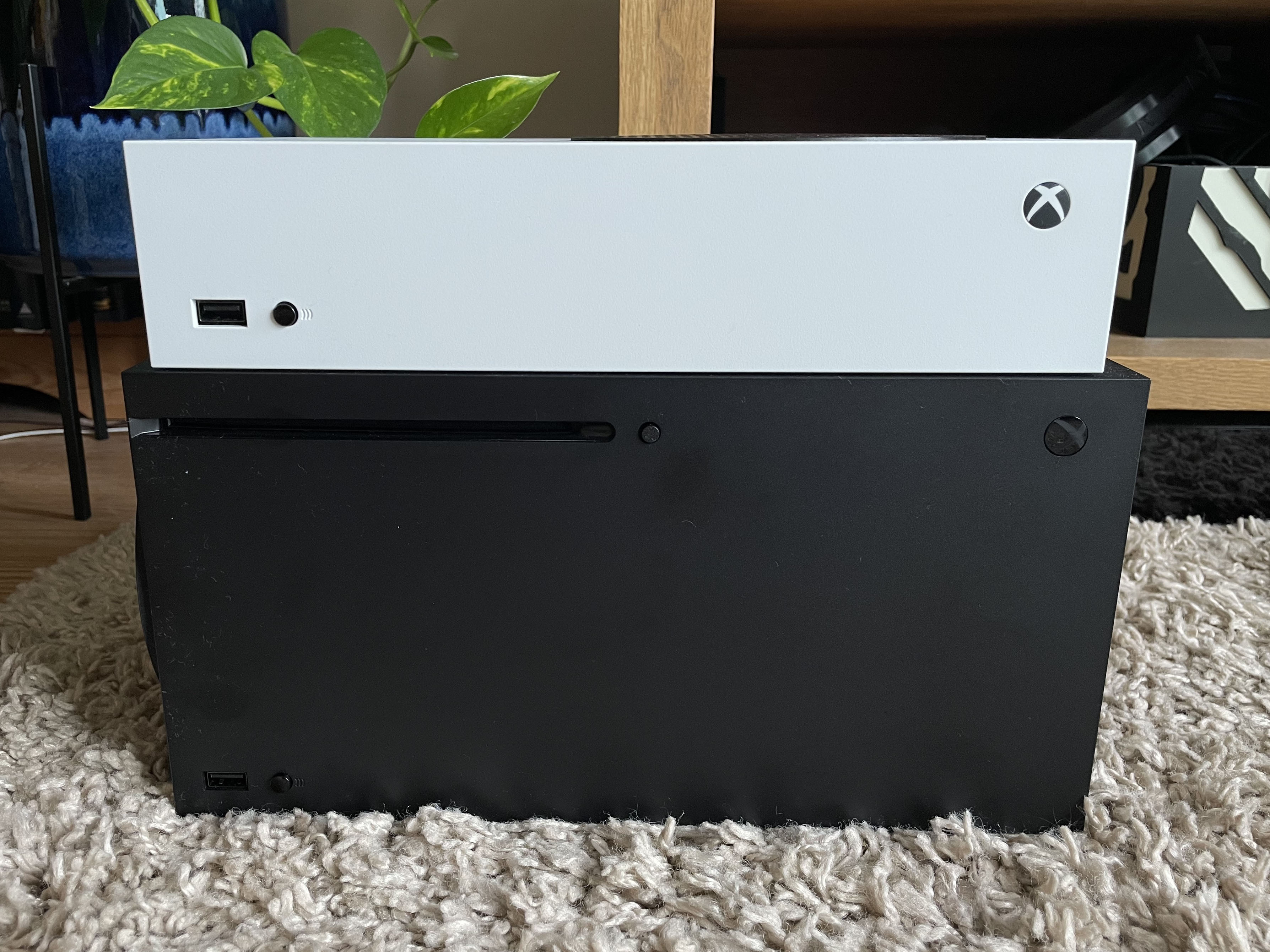 Right now, it feels a bit like we're reviewing the Xbox Series X's potential. Too few games have been optimised at the time of writing to really get a handle on just how good this thing is, and we'll have to revisit the topic before the year is out.
We already love the crazy-fast loading times, Quick Resume and the upscaling of older games, but we're keen to see all those teraflops employed on a few more brand new titles, too.
Of course, you don't need to spend £450 on a new Xbox if you don't have the gear. The Series S can do many of the same party tricks at a lower resolution, so if you're still happy with your non-4K telly, take a look at that. We've used one extensively alongside the Series X and can confidently say that it's a big step up from the Xbox One S it replaces. And you don't need to upgrade at all if you don't want to, with all the brilliance of Game Pass still available to the Xbox One crowd.
Though there's something slightly underwhelming about the Series X launch – it being positioned as more of an evolution than a revolution, with Microsoft keen to move away from the idea of exclusives – this is still a monstrously powerful machine that feels truly next-gen to use. Now let's have some more games.
Stuff Says…
A beast of a next-gen console that's fully future-proofed, but needs a few more games to make it sing
Good Stuff
Hellish load times a thing of the past
Quick Resume is great (when it works)
Ridiculously powerful
Makes old games look better
Game Pass is only getting better
Bad Stuff
Not many optimised titles at launch, and even fewer new ones
1TB SSD will fill up fast
Not the most attractive design