Sony PlayStation 4 Pro review
Got a whizz-bang, 4K HDR TV? The PS4 Pro is the console you need - even without 4K Blu-ray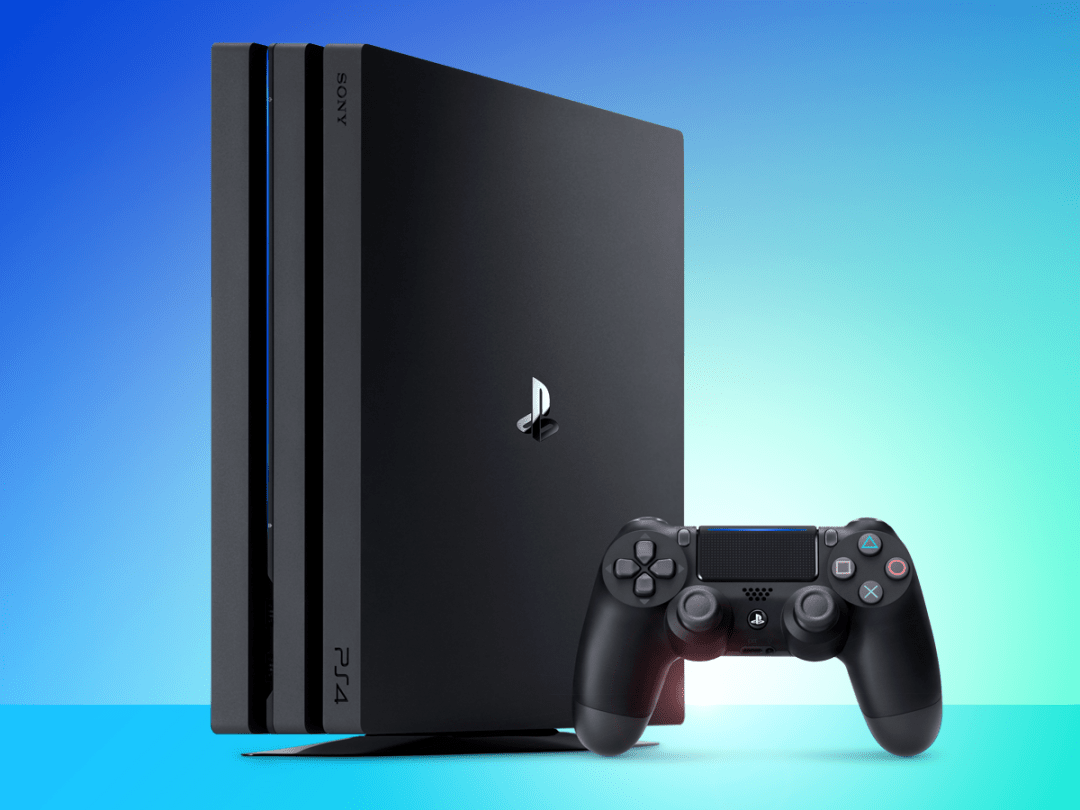 Let's face it – the PS4 is basically a gaming PC inside a console-sized box.
And as anyone with a gaming PC will tell you, the creeping urge to update grows stronger over time until there's nothing else to do but upgrade. It'll happen to Microsoft next year with Project Scorpio, but Sony's already there – and the PS4 Pro is that upgrade.
Substantial hardware updates under the hood include a faster CPU, more powerful graphics chip and extra memory for game developers to play with. It means the PS4 Pro is much more powerful than the standard console, outputting games at higher resolutions, at faster framerates, and with more detail than before.
Whether you need all this extra power really comes down to what sort of TV you've got. Still stuck at 1080p? Then stay with your OG PS4 – or bag a PS4 Slim if you've managed to hold out this long.
Sure, the PS4 Pro hits higher frame rates and squeezes more detail out of some 1080p games such as the excellent Rise of the Tomb Raider. But this console is really meant for 4K TV owners looking to make the most of their pixel-packed screens.
Is that you? Time to make some room under the TV – your games will look sharper, with more detailed textures and more stable frame rates. What's not to like?
Sony PlayStation 4 Pro design: Pro Evo
There's not much in it between the PS4 Pro and original PS4. The new console is a few centimeters bigger in every direction, but it'll still slot into the space left by your old PS4 if you're upgrading.
That all-over matte finish might look slick, but like a lot of mid-cycle console upgrades, the whole thing is made from more plastic this time around. Expensive touch-sensitive buttons have been ditched for physical ones, too – they're tactile, so easier to tell when you've actually pressed them, but they do feel a bit cheap and plasticky.
It's a similar story around the back, with the same HDMI, Ethernet, digital optical audio and PlayStation Camera ports. The HDMI port does get a boost to support 4K, and the figure-of-eight power loop has been replaced with a kettle-lead though.
The WiFi chipset has also been boosted to 802.11ac, so you'll get better wireless speed and range if your router can handle it.
New to PS4 Pro is a third USB3.0 port and more obvious hard drive access, if you want to replace the 1TB drive.
You get a power cable, a wired headset for online chat, a new HDMI 2.0 cable that conforms to 4K standards, and a USB cable to charge the controller in the box – so pretty much the same as the original console.
That controller is of course the slightly tweaked model we first saw bundled with the PS4 Slim. Light now emits from the top of the controller, and the buttons are grey instead of black.
Personally, I prefer the Xbox One controller (particularly in its Elite form), but then I'm weird like that. I know plenty of people who prefer the PlayStation model, but if you're like me, check out our guide to using an Xbox controller on your PS4.
UHD Better Believe It
Setup on a 4K TV is a bit more fiddly than on a 1080p screen, as not all TVs support 4K HDR on all HDMI inputs. If the bundled 3ft cable isn't long enough either, make sure to pick up an HDMI 2.0-compatible one.
We tested the PS4 Pro on Samsung's UE65KS9500 (RRP: £3500) and the Philips 65PUS7601 (RRP: £2,000), but neither TV supported HDR out of the box – we had to dig around in the settings menus to enable it.
After that, though, getting it all running was a breeze. Sony lets you transfer data from another PS4 locally using a network cable, or you can sign into PSN to download your games (and save files if you're a PS Plus subscriber).
1TB should be enough for most people to store their digital library, but with many games coming in at 50GB (and over), that soon starts filling up. Thinking of an upgrade? No problem.
It was far easier to upgrade the PS4's internal hard disk than the Xbox One's, and that's still true on PS4 Pro. In fact, it's even easier than before: Sony has made it really obvious where the drive is, rather than covering it up.
Switching the interface from SATA2 to SATA3 effectively doubles data transfer speeds, too. Go crazy and install an SSD, and you can expect faster load times in games. It's not a cheap upgrade, though: a 960GB SSD costs around £200 at time of review.
But hey, performance never comes cheap.
Sony PlayStation 4 Pro output: Hi-res loveliness
Have you somehow managed to buy all 700+ PS4 games released so far? No, thought not. But whatever is currently in your collection will play nicely on PS4 Pro. It'll upscale all of those games to 4K resolution, too.
The real difference comes with games that have been optimised for PS4 Pro. There are 30 at launch, and that number should hit 45 before January.
It's one major advantage that the PS4 Pro has over the Xbox One S. Because the Pro has more power as opposed to just gaining 4K capabilities as the Xbox did, those fully optimised games will look better than anything you can play on Microsoft's console. The One S does have a handful of its own 'optimised' games, but these are optimised only for HDR rather than performance.
Developers can choose how they take advantage of the improved performance, either bumping the resolution, increasing frame rates, adding more detailed textures, or a combination of all three.
Highlights at launch include inFAMOUS: First Light, where the PS4 Pro ups the rendering resolution to 1800p, adds HDR support and improves anti-aliasing (which smooths out jagged edges). Uncharted 4 gets HDR and a resolution bump too. Both look fantastic as a result – a real, tangible improvement for anyone with a 4K HDR TV.
Rise of the Tomb Raider goes for a more customisable approach. You can play in 4K at 30 frames per second, 1080p with high detail, or 1080p at 60fps. Personally, I value frame-rate over everything else, but you can change your mind at any time from the settings screen.
While 30 PS4 Pro-optimised games out of 700-plus total PS4 games isn't a great ratio, there is at least a good mix of classic, budget and brand new games to choose from.
Middle-earth: Shadow of Mordor and The Last of Us: Remastered are fantastic games that don't break the bank, and this year's Christmas big hitters are covered too, with FIFA 17, Battlefield One and Call of Duty: Infinite Warfare all on the list.
However, there are some big omissions too: No Destiny, no The Division, and no Grand Theft Auto V.
Sony PlayStation 4 Pro 4K media: Feeling Blu
The big news here is that unlike the Microsoft Xbox One S, the PS4 Pro doesn't have a 4K Blu-ray drive – which obviously means you won't be able to watch UHD Blu-rays on it. It'll still play 1080p discs, but stick in a 4K Blu-ray and it'll just comes up as "Unsupported" on the home screen.
Sony's reasoning for omitting one? The world's moved on; streaming services such as Netflix are more popular than buying discs. It's a fair point, but given Microsoft managed to squeeze one into the £249 One S, it's still a disappointment that the more expensive PS4 Pro doesn't have one too.
You do get 4K video, though, through the usual suspects – or at least you should do by launch. Netflix is already running in 4K, and YouTube will get there by launch too, but there's no HDR streaming on Netflix or Amazon just yet.
This is kind of a moot point for most 4K TV owners, though. Their TVs should already have UHD-ready Amazon, Netflix and YouTube apps, just like our Samsung and Philips test screens do.
The upshot is that while The PS4 Pro may offer the best console gaming experience, it doesn't offer quite the best home entertainment experience; you'll need another box for that.
Sony PlayStation 4 Pro streaming: DON'T CROSS THE STREAMS
Thankfully, it's not only about 4K, because the PS4 Pro has a few other worthwhile updates.
Streamers will love that it can now broadcast 1080p at 60fps, straight to YouTube. That's a big quality upgrade over 720p, even if most UK broadband suppliers don't actually offer the upload speeds you'll need to do it.
Remote Play and Share Play get similar upgrades. Remote Play streams your games to a PC, Mac, PS4, Vita or Xperia device anywhere in the world, while Share Play lets you bring a friend in to play your game remotely. Both are cool, sure – but you'll need even beefier broadband that can handle 15Mbps upload speeds.
Oh, and you can share screenshots at 4K (3840×2160) now. I don't personally do this a lot, but some people really love composing beautiful photos in-game, so it gets a big thumbs up from us.
Sony PlayStation 4 Pro VR: Pleased to see you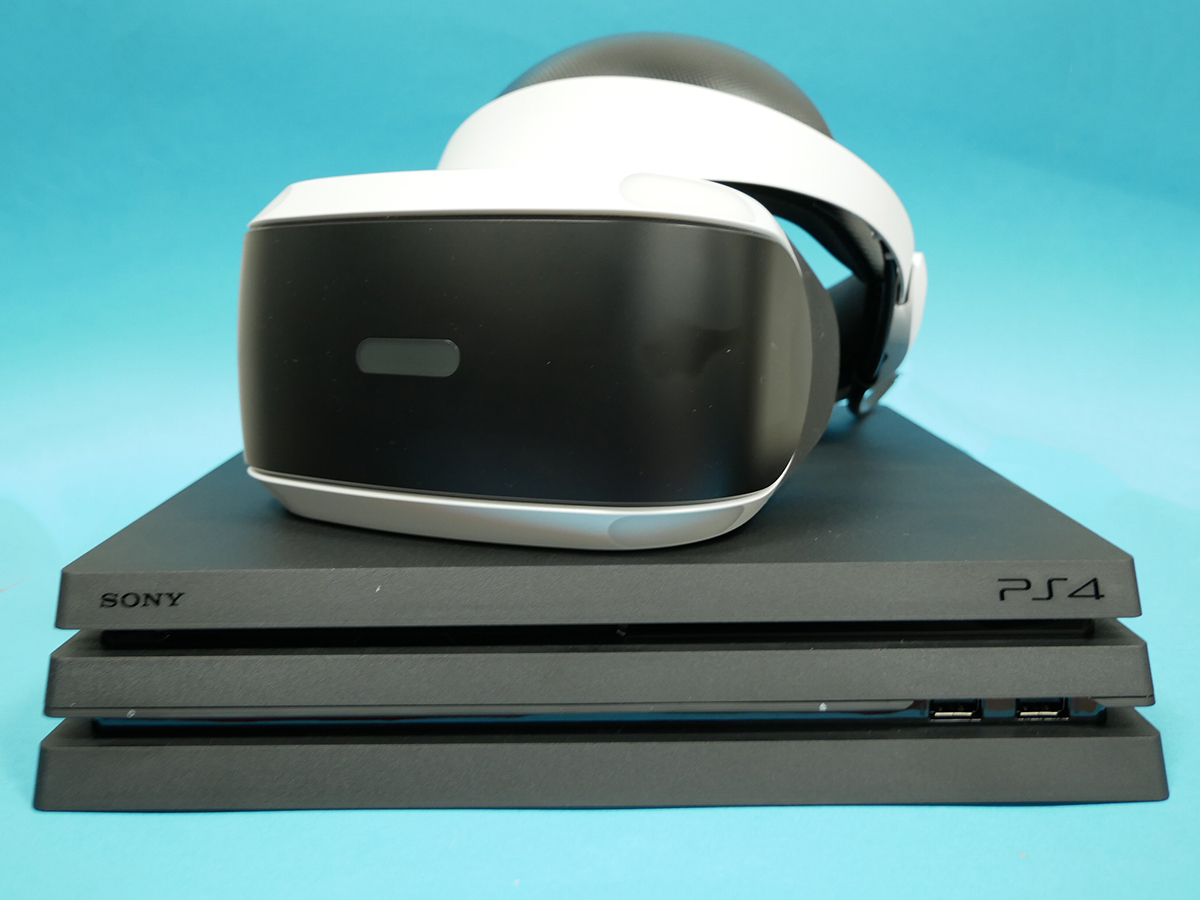 The PS4 Pro's heftier internals also give PlayStation VR a boost. Developers can again choose how to use that power, either bumping resolution, adding more effects, or improving the anti-aliasing.
In theory, these improvements will make your games more immersive, but it's tricky when you can't compare them side-by-side. The PSVR's display isn't getting any extra pixels, either.
Arcade shooter Battlezone has more noticeable differences, with dynamic lighting in your tank cockpit and better reflections. Not the sort of improvements that will have anyone dropping £350 on a new console, but still, nice to have.
Synesthesia shooter Rez Infinite gets a few more particle effects, but nothing that changes the experience in any meaningful way. The Playroom VR was listed as improved for PSVR too, but I was hard pressed to tell what's different.
The biggest problem with PSVR? Its processing box doesn't support 4K or HDR, so you have to manually swap over the cables every time you switch between VR headset and TV. It feels anything but "Pro".
Sony PlayStation 4 Pro Verdict
As a gaming platform, PlayStation 4 is the best around – which makes the PS4 Pro the best of the best.
The Xbox One S might have helped Microsoft make up some ground, but it's clear Sony has the momentum when it comes to games. Titles such as The Last of Us and Uncharted 4 are PlayStation-only and look best on the new hardware, while further PS4 exclusives including The Last Guardian, God of War and Death Stranding were the highlight of this year's E3 – even if there's still a chance they could all turn out to be rubbish.
Whether you're playing something old such as inFAMOUS: First Light or the recent likes of Uncharted 4, games optimised for PS4 Pro look stunning on a 4K HDR TV. They are all substantially improved by the extra grunt inside this slightly bigger console. If you've already splashed out for a 4K HDR screen and you enjoy video games at all, the £350 is well worth the upgrade.
The missing 4K Blu-ray drive means the PS4 Pro isn't a perfect 4K entertainment system, but if you're already a streaming convert, you just won't care.
All of which makes the PS4 Pro a great mid-cycle upgrade for the PlayStation 4, and one that crucially doesn't leave anyone behind. For now, you can stick with what you have, and when you're ready to make the 4K investment, you can also upgrade your PS4.
Either way, you still have access to all the all the great PS4 games coming down the line, and that's a win-win for gamers.
Ultimately, the PS4 Pro is a system for console gamers who have a 4K TV and want the best gaming experience possible. If you meet these criteria, it's a must-buy.
Win a PS4 Pro!
Thanks to the fine folks at TP-Link, provider of reliable networking solutions, we've got a Sony PlayStation 4 Pro to give away as part of an ultimate gaming bundle worth £640. Fancy winning this competition? Of course you do.
Stuff Says…
Forget about the lack of 4K Blu-Ray – the PS4 Pro is the console your 4K TV dreams of
Good Stuff
4K and HDR gaming goodness
A helping hand for PSVR
Familiar, sleek styling
Bad Stuff
No 4K Blu-Ray support
Lots of games still waiting for Pro support
PS4 VR cable swapping