Our 2021 Gadget of the Year is…
It's time to reveal our overall Gadget of the Year...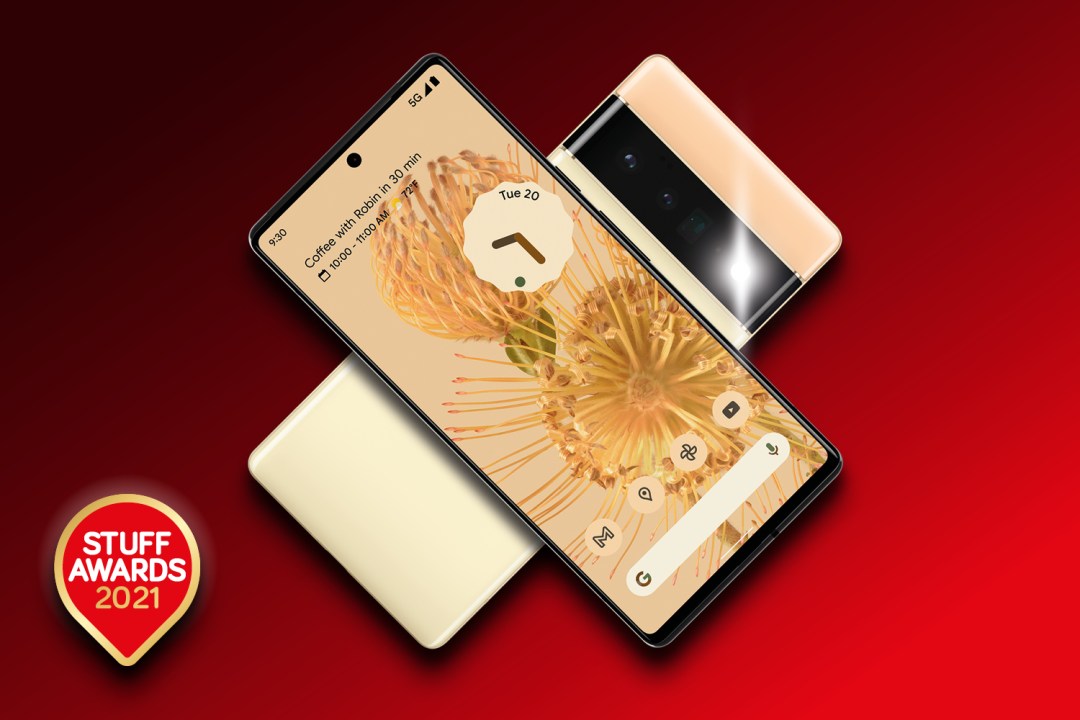 Earlier we revealed the winners of our Stuff Gadget Awards 2021 as well as the winner of our Readers' Gadget of the Year as voted by you.
Now it's time to reveal our choice for Gadget of the Year as chosen by us here at Team Stuff.
There was a decent amount of competition this year and our runners up – which you can read about below – were very close to winning. And if there was a fourth spot up for grabs it was probably taken by the 2021 Apple MacBook Pro.
There were other very good contenders as well. But this year's Gadget of the Year is…
GADGET OF THE YEAR – Pixel 6 Pro
As you may have noticed, we love the iPhone 13 Pro. We've also fawned over the Galaxy S21 Ultra. We're big fans of the Oppo Find X3 Pro. But nobody has done it better than Google over the last 12 months.
The Pixel 6 Pro represents everything a flagship phone should be. It offers brilliant specs, a fun design and some excellent photography smarts – including the Magic Eraser to remove unwanted people from your images, Stalin-style. And it's all powered by a new Google-designed Tensor chip that should mean the company can roll out, even more, features over the next couple of years (though Android 12 is a doozy already).
And this is all before you get to the price, which is superb for a top-of-the-line handset (the lower-priced Pixel 6 is even more impressive on that score). It must be said that Google's sales stats for Pixel phones aren't great, but if there's a handset that can take the fight to Apple and Samsung, this is the one.
SECOND PLACE – Apple iPad Mini (2021)
This is an amazing device. Don't mention the high price or lack of an official keyboard; just think about the incredible power inside such a tiny package. It's the new darling of the iPad range.
THIRD PLACE – Sony WF-1000XM4
Last year it was the over-ears that hit an aural high. This year, Sony tightened its grip on the true wireless in-ear crown with these stunners. How do they do it? Rivals would love to know.
Check out our other 2021 Stuff Gadget Awards Winners and the Readers' Gadget of the Year