DJI Air 2S review
Possibly the best consumer drone ever
DJI's status as overlord of the consumer drone world is essentially unchallenged at this point, but there's no sign of laurel-resting from the Shenzhen-based company.
The Air 2S, the latest in a steady drip-feed of new DJI drones (see also: the frankly frightening FPV), is a souped-up version of 2020's Mavic Air 2 that keeps the same shape and size but drops the Mavic name and upgrades the camera, improves obstacle avoidance and boosts transmission range.
The Mavic 2 Air will remain a current product priced at £769, while the Air 2S is available now from £899 (or £1,169 in a Fly More package that includes a couple of extra batteries, more spare rotors and a carry case). That's quite the outlay, but having spent a week or so flying it around and capturing videos and snapping photos, I think it's well worth it; in fact, the Air 2S is the best drone DJI has released in ages – maybe ever.
Design and build: Small and solid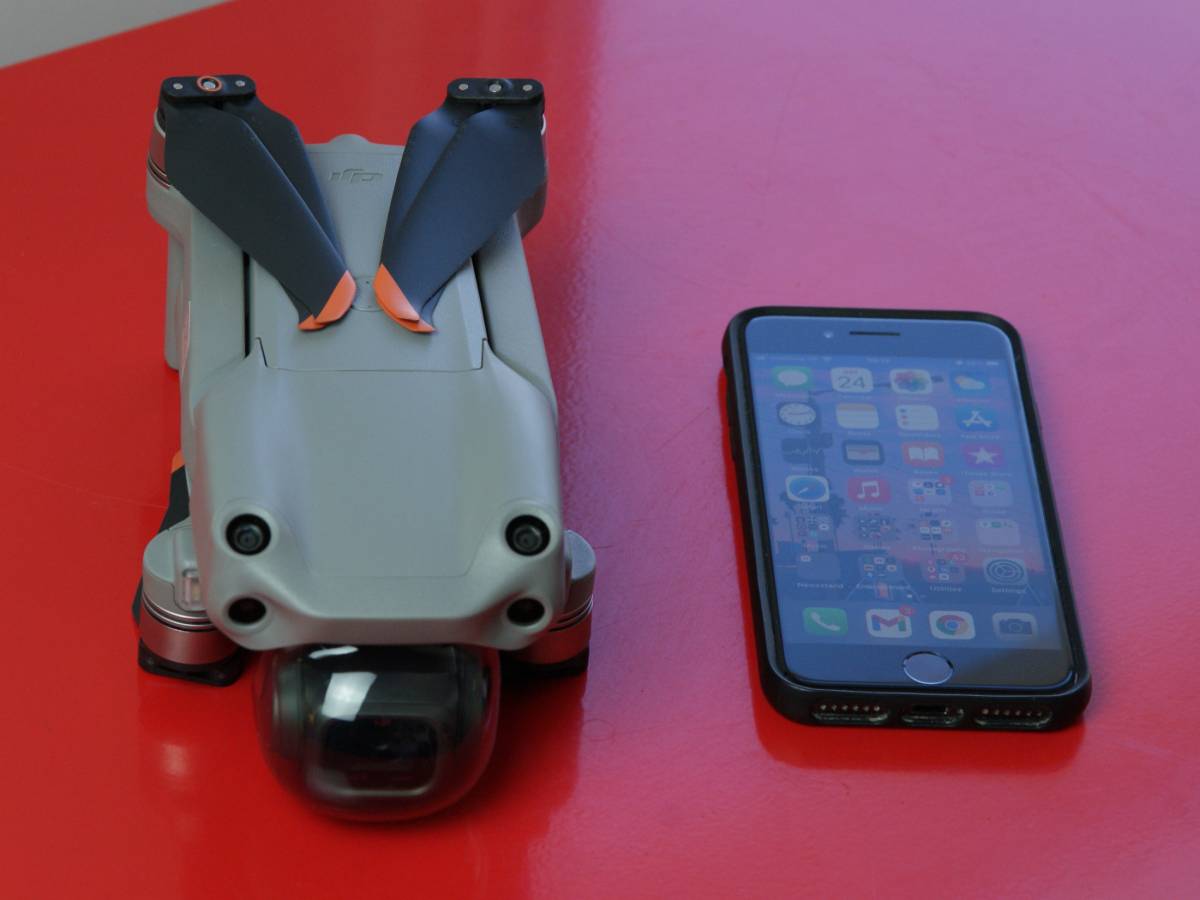 At first glance the Air 2S is nigh-on indistinguishable from the Mavic Air 2. The overall shape and size are basically the same: a rectangular block with four fold-out rotor arms and a gimbal-mounted camera on the underside of the nose. On closer inspection there are a couple of differences: the camera is slightly larger (more on that later) and there's a pair of up-facing anti-collision sensors to add to the Air 2's forward- and rear-facing sensors.
When folded up, the Air 2S is roughly the size of a tall beer can and easy to tuck away in a backpack or car glove compartment. Given its formidable flight capabilities, this diminutive size is truly impressive. It's light too – but at 595g with a battery inserted, not so light that you can get away without registering with the CAA and forking up the £9 for a one-year "Operator ID" licence. Bummer.
Anyway, the Air 2S is as well-built as anything else DJI has produced, which is to say it's reassuringly sturdy in spite of its folding design and preponderance of spindly bits. The rotor blades fold in on themselves so you don't have to take them off every time you put the thing in a bag, while the camera and its somewhat delicate gimbal can be protected with a pop-off plastic cover (included in the box). The battery locks in place very securely, while flush flaps cover the microSD card slot (for image storage) and USB-C port (for transferring photos and videos – not charging).
The controller will be familiar to Mavic Mini and Air 2 owners, but while it's not new it's perfectly fine as it is; there's a spring-loaded grip to hold a phone up to 180 x 86 x 10mm in size (cable adapters for USB-C, Micro USB and Lightning connectors are included too) and a wide range of physical controls. These let you adjust the gimbal tilt, take photos or video clips, automatically return to your take-off point and more without needing to touch your phone. The thumb sticks can be removed for transport, with DJI thoughtfully including a place within the controller to stash them.
DJI sent me the aforementioned "Fly More" package of the Air 2S, and given the extras you get it seems to me a good deal. The carry case isn't some flimsy bit of tat but a well-padded and weather-proof shoulder bag with a sectioned-off interior for snugly swaddling the drone, the controller and some extra batteries (or one extra battery and a charger).
Features and flight: Safely soaring
Whether you're a grizzled old hand or a green newbie, the Air 2S is beautifully easy to fly. Turn it and the controller (with your phone hooked up) on and within seconds everything is paired and ready to launch, which happens with a tap of the touchscreen take-off button. The drone then hovers up slightly, allowing you to take control with the twin sticks.
The Air 2S zips around with a fair bit of pace and responsiveness in its default N flight mode, while being limited to 120m of altitude (to comply with UK law – and note this can easily be turned off by the user) and – thanks to its plethora of sensors – able to automatically stop if it detects an obstacle in front, behind, below or above it. The one direction it can't spot obstacles in is sideways, unlike the pricier Mavic 2 Pro, so it's worth bearing that in mind while you're circling a subject or tracking a moving subject from the side. As well as N, you can fly in Cinema mode, which is slower and smoother, and Sport mode, which turns off the speed limiters and safety sensors.
Despite the small size and low weight, the Air 2S can really handle a breezy day. Living on the coast I've never found those aren't in short supply, but thanks to its powerful motors and GPS had no major problems no matter how blustery it was – the app warned me of high wind speeds and told me to bring the drone in for landing, but it still flew fairly responsively and stably, as you can see in the sample footage below.
Four on-board antennae extend the usable controller-to-drone range as far as 12km according to DJI, although I doubt the Air 2S's 31-minute battery would last long enough to complete such a round trip (which would also be illegal under current laws, given that you have to be able to see the drone you're flying with the naked eye). Anyway, the new setup beams a solid 1080p live feed from the drone's camera to the controller and your phone screen, and I found it extremely reliable. On the couple of occasions where I did lose the transmission signal, the Air 2S began flying back towards me automatically via its return-to-home function, allowing me to reacquire control.
31 minutes of battery life is plenty in my opinion, but some might correctly note that the Mavic Air 2 actually manages a little more (34 minutes) – a difference that's probably due to the added weight of the upward-facing sensors and bigger camera found on the Air 2S. The included charger takes around 80 minutes to fully charge a depleted battery, so long shooting trips will be a lot easier if you invest in some spares.
The DJI Fly app has been streamlined down to a point where it's actually enjoyable to use rather than frustrating, and any on-screen controls seem easier to find than with older drones I've reviewed. Using the app, you can access some of the Air 2S's most impressive flight features, like subject tracking and MasterShots (an automated sequence of dramatic video shots, centred around your tracked subject). The tracking isn't always perfect and can lose a subject if they shift around too rapidly or go out of sight briefly, but it generally works well.
Image quality: Inch perfect
The Air 2S's 20MP camera is utterly fantastic for a drone this size, turning out super-sharp photos (in DNG RAW and/or JPEG) and videos (up to 5.7K resolution) with stunning colour depth and low-light performance, all brilliantly stabilised by its three-axis gimbal. I could wax lyrical about the 1in sensor's performance, but looking at the sample photos and videos is probably more effective.
Just a note: these photos and videos haven't come straight off the MicroSD card – the photos were tweaked in Adobe Lightroom and the videos in DaVinci Resolve (videos can be recorded in two 10-bit modes – Hybrid Log Gamma and D-log – if you want to preserve more information for post-shoot colour grading). But you can get pretty impressive results for both stills and movies right out of the Air 2S's camera, no editing or adjustment required.
The level of detail on show is one thing, but the sensor's ability to capture a richness and breadth of colour and luminance in conditions where a smaller sensor would struggle is its real killer feature. That such a capable camera is bolted onto one of the most easy-to-fly, stable and safe drones around just makes it all the more effective.
Any complaints? Well, it lacks the adjustable aperture of the Mavic 2 Pro's camera and at certain resolutions the lack of a crop means that the rotor blades occasionally pop into the the frame, which breaks the spell somewhat. Both are minor issues though, and things that the vast majority of users can easily live with.
DJI Air 2S verdict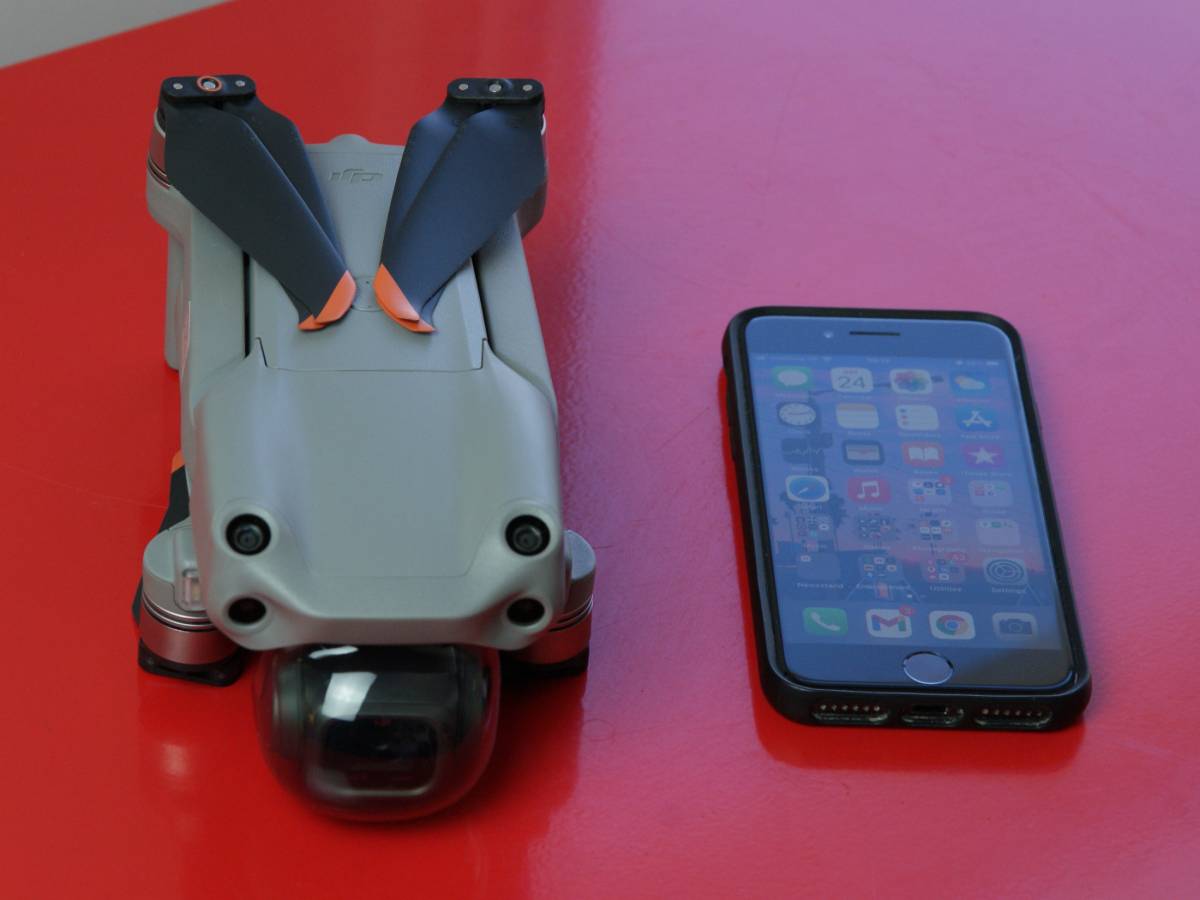 I think the Air 2S may be DJI's best drone yet – an almost perfect balance of portability, performance and price that delivers stunning image quality from a tiny and easy to fly quadcopter. It's perfect for beginner pilots, packed to the gills with safety features but still able to produce nigh-on pro-level results when it comes to photos and videos, and it's small enough to carry around with you on the off chance that you spot something you'd like to film from the air.
It's the first drone I've reviewed in ages that I would consider buying with my own money, and I think a lot of aerial photographers and filmmakers may well be ditching their drone collections and replacing them with just the Air 2S. It's one drone to shoot them all, in other words.
Tech specs
| | |
| --- | --- |
| Sensor | 1in 20MP CMOS with 2.4µm pixel size |
| Aperture | f/2.8 |
| ISO range | 100-12800 |
| Video resolutions | 5.4K up to 30fps; 4K/2.7K up to 60fps; 1080p up to 120fps |
| Storage | 8GB internal; microSD slot (up to 256GB) |
| Maximum battery | 31 min |
| Maximum range | 12km |
| Weight | 595g (with battery) |
| Dimensions | 180 x 97 x 80mm |
Stuff Says…
The best all-round camera drone on the market
Good Stuff
Excellent camera
Compact and portable design
Simple setup and controls
Packed with safety features
Bad Stuff
Rotors creep into shot sometimes
No aperture adjustment
Slightly lower battery life than Air 2