Philips Fidelio L3 review
One way ticket to sound nirvana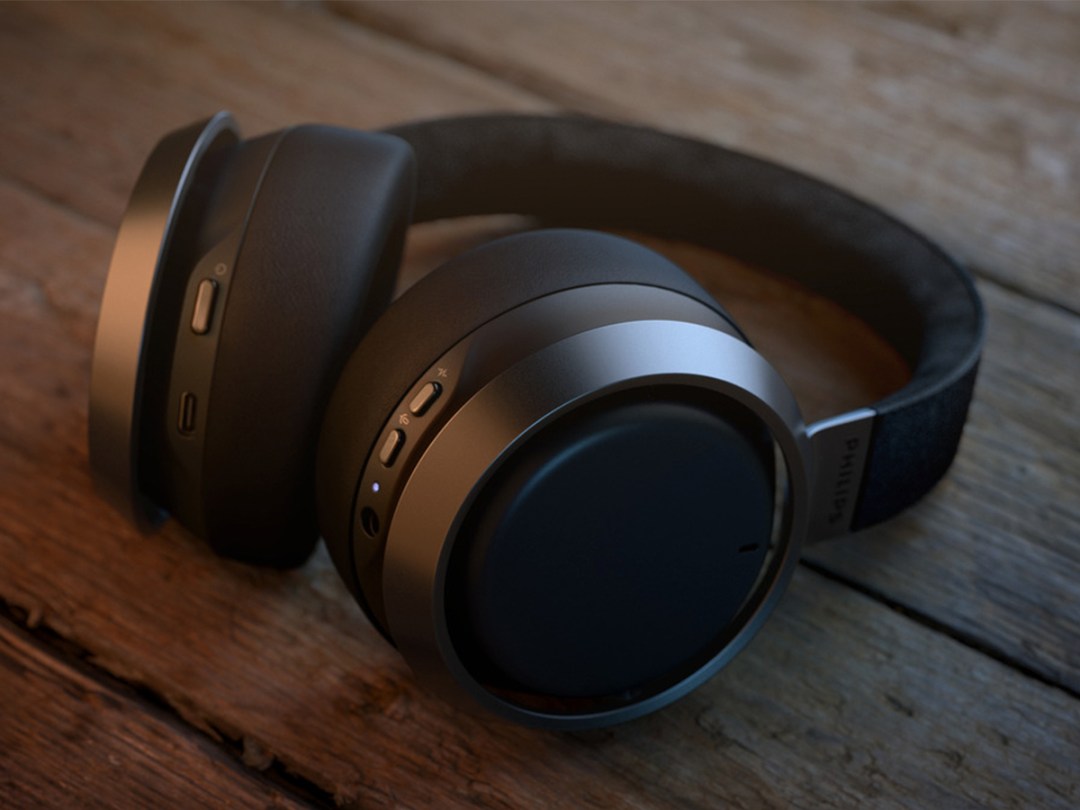 While the headphones market has felt dominated by true wireless buds over the past year or so, anyone who loves their music knows over-ears remain the very best choice for sound quality.
That market has been led by some big names – the likes of the Sony WH-1000XM4 and Bose's NC 700 regularly get the nod in 'best of' lists – but now the Philips Fidelio brand is back after a five-year hiatus, and hoping to make an impact with its noise-cancelling L3 headphones.
Can they match up to the market leaders? We spent some time with them to find out.
Design: understated sophistication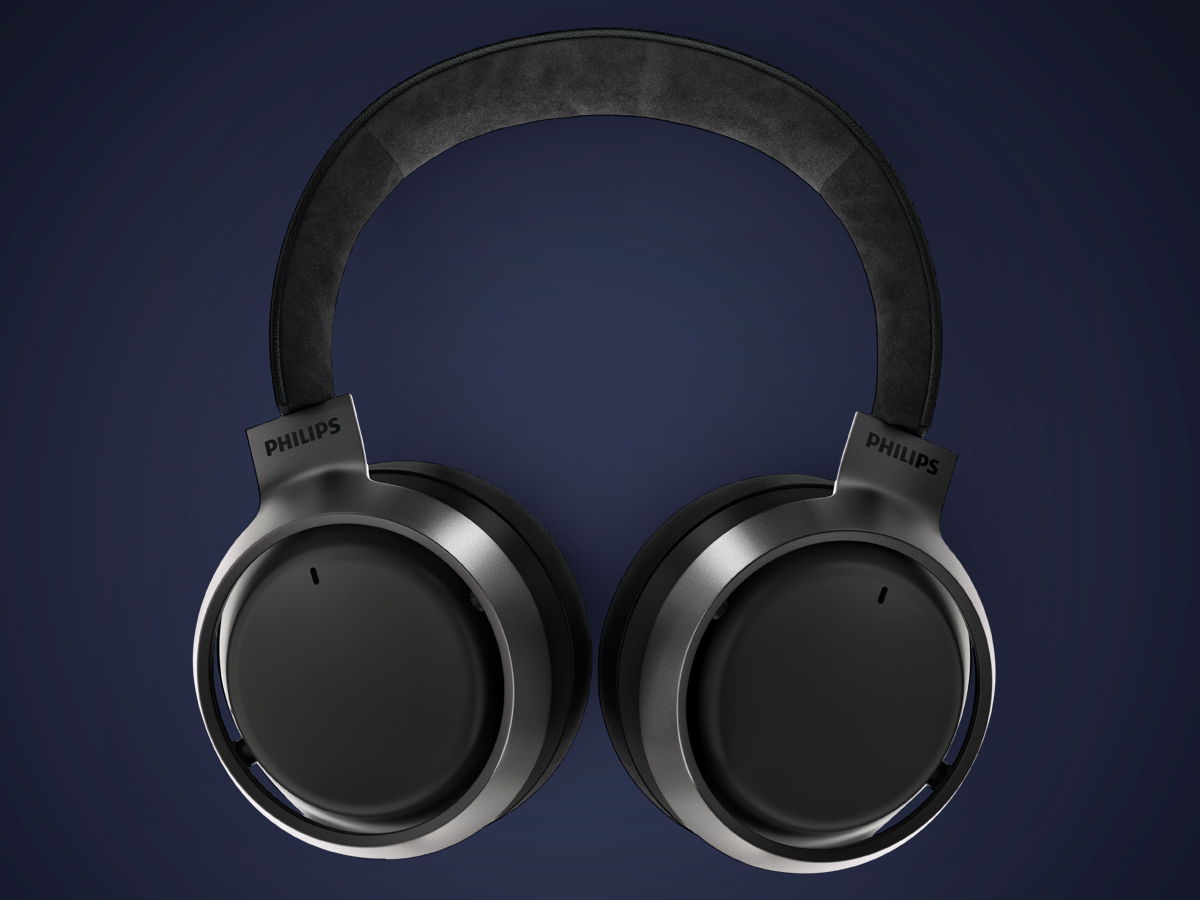 At first glance, the Philips L3 look to be on the larger side compared with some of their competitors, but it's actually a bit of an optical illusion. That's because the earcups are circular rather than oval, meaning even the larger-lugged among us shouldn't find their ears in danger of bothering the (very comfy) cushioning.
It is styling we often see in the pro hi-fi crowd, but thankfully the larger earcups don't equal bulkiness. Quite the opposite in fact. The headband sits snugly over the top of your head and the earcups don't protrude too much at all. They're surprisingly subtle, and lightweight too. We wore them for hours without any issues whatsoever.
The design is luxurious but understated, with a metal frame and headband, leather cushioning and a soft-touch plastic for the earcups themselves. There's none of the curved lines or overt design flourishes you'll see on the Bose NC 700 or the Sony WH-1000XM4, but the floating earcups look stylish in their metal frames, with the black and grey colourway proving that sometimes less really is more.
The right earcup is home to the L3's touch controls, which – as is often the case – work just fine once you're used to them. There's the usual tap to play/pause, swipe left/right to skip and swipe up/down for volume, plus a tap and hold will summon your phone's voice assistant too. You have to be fairly decisive with your taps to ensure they're registered correctly, but you learn quick enough the right amount of pressure you need for them to jump into action.
The L3s also have an accelerometer inside so they know when you've removed them, and will pause your music until you put them back on, which works seamlessly. Keep them off for long enough and they'll also switch off to maintain the battery life, which clocks in at 38 hours without ANC, and 32 hours with it switched on. When you're caught short, there's also a fast-charging function via the included USB-C cable, offering six hours of charge from 15 minutes at the plug socket.
Physical buttons are kept to a minimum, but there is a power button underneath the left earcup and two function buttons under the right – one that doubles as a button for Bluetooth pairing and ANC control and another for voice control. A voice prompt handily tells you when you're switching ANC on or off, or when you have 'awareness' mode on – it's pretty clear from the sound change, but it's nice to have the confirmation for clarity.
Philips also has a control app where you can see all of this at a glance, and where you can access Philips' Adaptive ANC setting too. This automatically picks up what it thinks you're doing and adjusts the level of ANC to suit. It's pretty nifty but we found the regular ANC worked fine for our needs, with transparency easily to hand if required.
Perhaps more handy in the app is the access to EQ controls and some popular presets, like bass boost. We liked the balance of the L3 without needing to tweak the levels, but it's always a welcome option for those who do
Performance: it's all about balance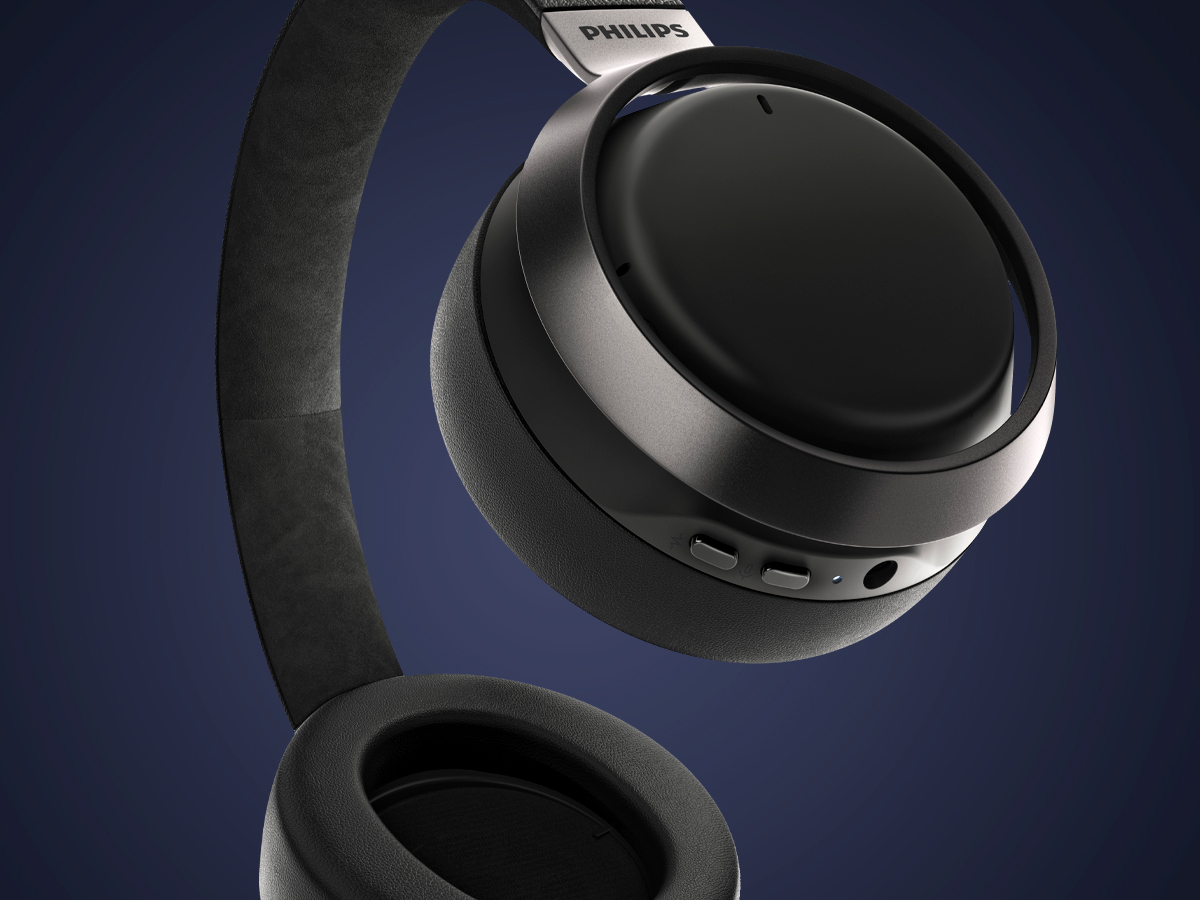 Nothing about the Fidelio L3 is flashy or over the top, and that runs all the way through from their design to their performance. They have been tuned beautifully, with a grown-up sound signature to suit their understated design.
That's not to say they're boring though – far from it. Accuracy and balance is king here but it's clear these headphones have been tuned by ear and not by looking at frequency response charts. There's a warmth and richness running through the midrange that means they aren't totally neutral, but that just ensures they sound natural rather than clinical.
There's detail, clarity and articulation in abundance, and that scans the frequency range. The bass response goes very low indeed, but remains tight and impactful at all times. The bassline on Kanye West's Hurricane rumbles with a controlled confidence that creates the track's foundation, but it never thickens up the sweetness of The Weeknd's vocal track or the instrumental that cuts through over the top. The treble comes through with a crispness that's incredibly well handled too. There's no sharpness here at all, so hand claps and hi-hats alike are presented with precision, poise and just the right amount of brightness.
That helps with the feeling of space that the L3s deliver, with an airy separation between vocals and instruments, that creates an open and uncluttered soundstage. It also ensures nothing ever sounds restricted or held back, with volume to spare when the dynamics of a song call upon it.
Timing is good – they drive the track forward with a lightness on their feet, though you could argue they aren't the most energetic pair of headphones. That's not a criticism per se, it means they're easy to listen to over long periods of time, but other headphones might sound a little more fun in the short term.
If it's been a while since you've worn a pair of over ears, the passive sound reduction that the ear cups offer is a real game changer compared with in-ears. Sitting snugly over your ears, they dullen a lot of external noises before you've even switched ANC on, which is a real winner when it comes to feeling really immersed in your music.
Switch ANC on and you're allowed an extra level of immersion – it's a very natural effect though, without that "sucking in" feeling that those offering the very best isolation can be guilty of. For that reason, it's not class-leading, but it does a good job of taking the wind out of low traffic rumbles and idle chitter chatter.
Competition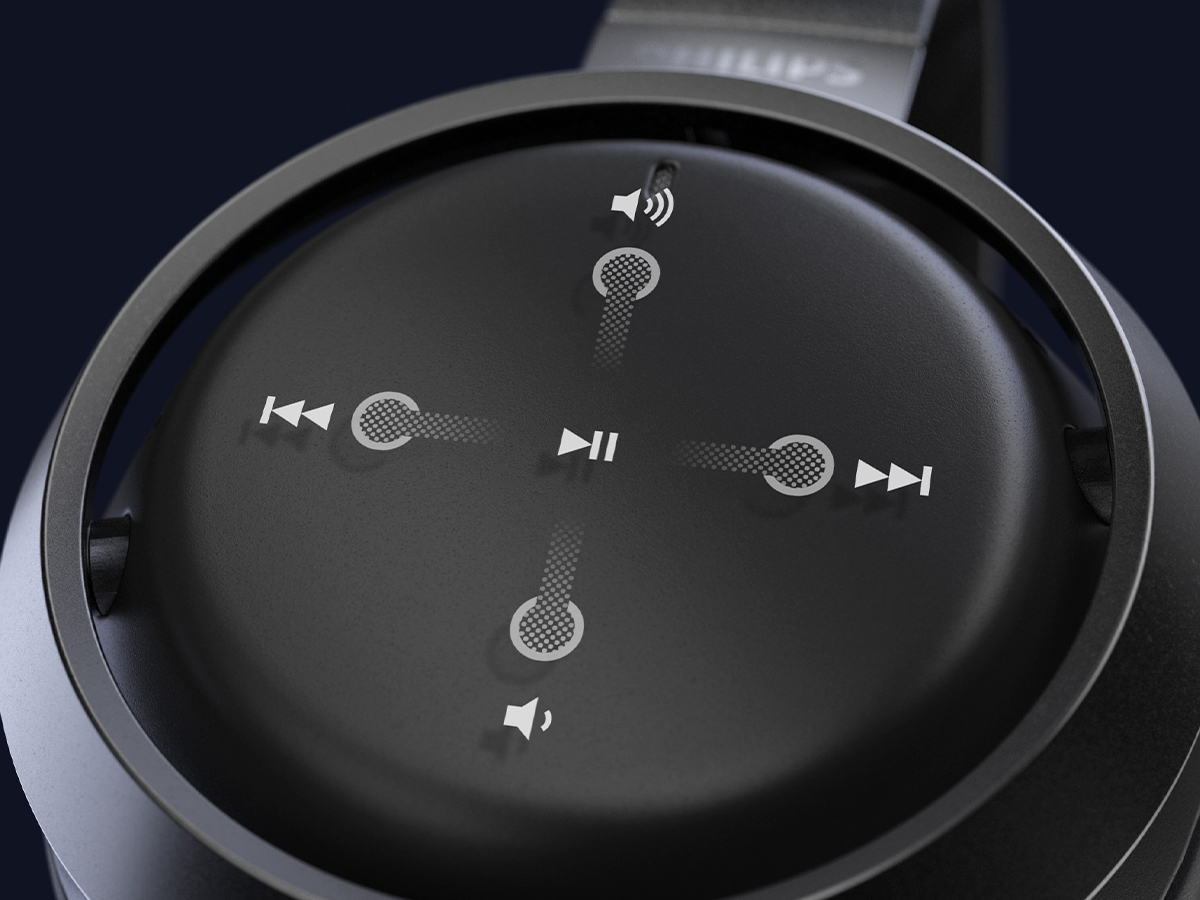 If you're looking for the last word in energy and musicality, the Sony WH-1000-XM4 are fantastic all-rounders that will be worth a listen alongside the L3s to see what suits your tastes better. They aren't the market leaders for nothing, after all.
For the very best in noise cancelling, the Bose NC 700 remain the headphones to beat. Travellers and regular commuters wanting a more complete sense of quiet will find the Bose's noise cancelling more effective. They were £100 more expensive than the L3 at launch but a price drop has brought them into a similar price bracket, so well worthy of consideration.
Philips L3 verdict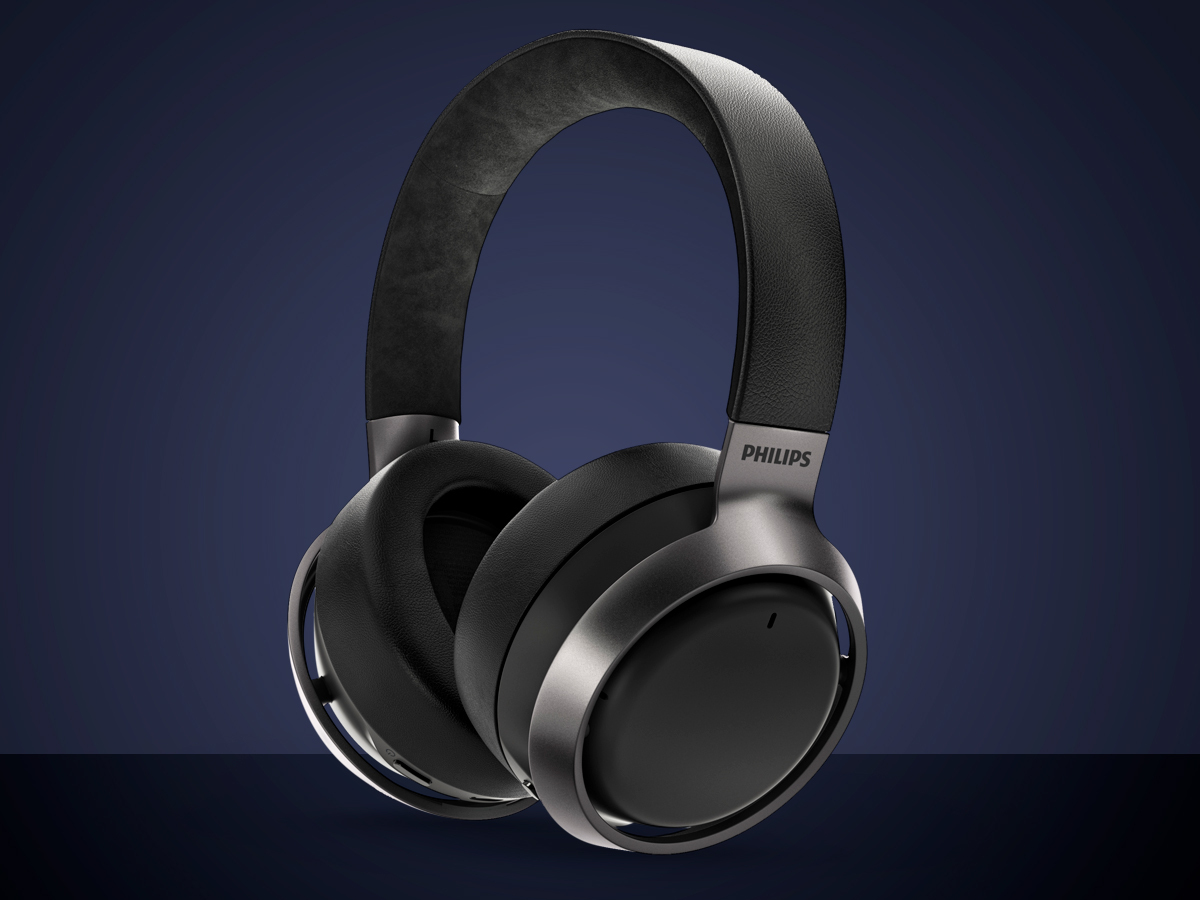 The L3s mark a triumphant return for the Philips Fidelio brand, holding their own in a tough marketplace with a refined sound that offers detail and articulation by the bucket load.
There's impressive punch in the low end, an incredibly spacious yet focused midrange and a crisp, well-judged treble. They might not be the most energetic performers but that creates an easy-going listen to match their comfortable design. You can listen to these headphones for hours.
The ANC isn't class-leading, but it does enough to take the edge off external annoyances. For those who value balance and accuracy above all, the Fidelio L3 are a fantastic pair of headphones that are very easy to recommend.
Tech specs
| | |
| --- | --- |
| Drivers | 40mm drivers |
| Frequency response | 7Hz to 40kHz |
| Active Noise Cancellation | |
| BATTERY | 32-38 hours per charge, USB-C charging |
| Bluetooth | 5.1, supports: SBC, aptX HD, AAC / Hi-Res Audio |
Stuff Says…
For those who value balance and accuracy in their headphones, the Fidelio L3 are very easy to recommend
Good Stuff
Articulate and detailed
Plenty of punch
Good battery life
Comfortable
Bad Stuff
ANC could be stronger