Fitbit Charge 5 review
With the Charge 5, Fitbit is addressing some major gripes with its predecessor and bringing in more features from its smartwatches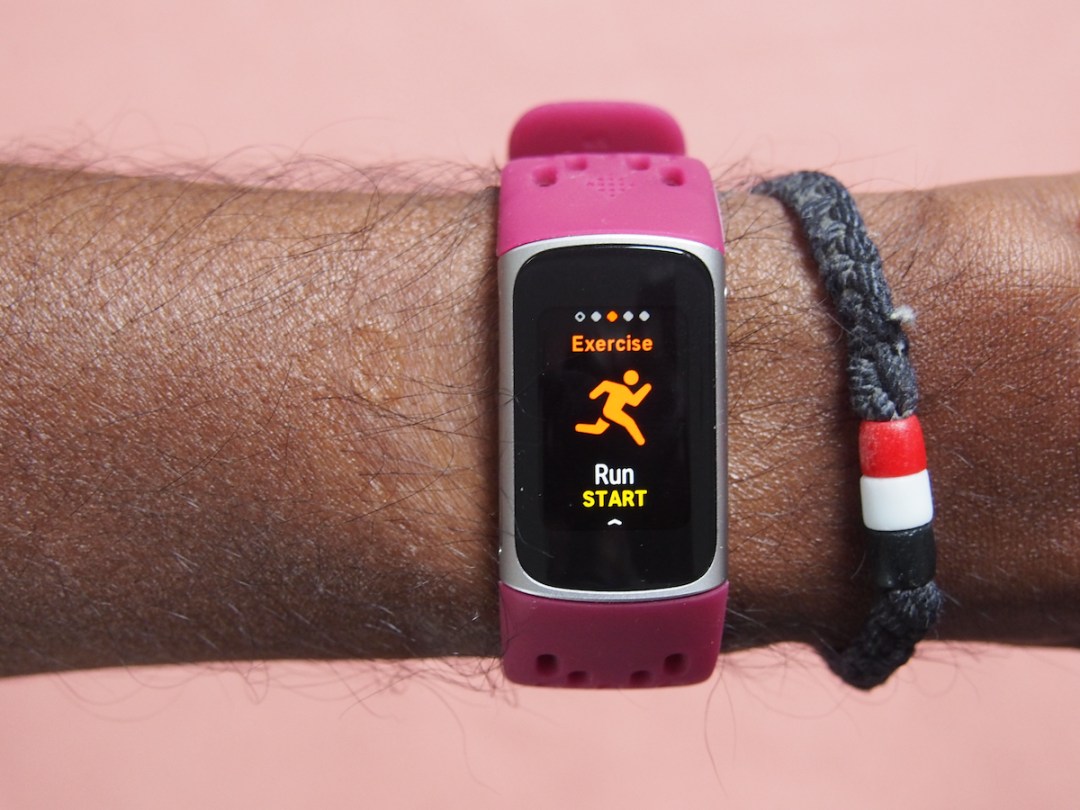 When Google completed its acquisition of Fitbit, there was a feeling of what that meant for Fitbit's current crop of wearables. Fitness trackers are where Fitbit's journey began and it seems they still have a role to play in helping get us fitter and healthier in mind and body.
The Charge has long been Fitbit's flagship. With the Charge 5, it's a case of addressing some major gripes with its predecessor and bringing in more features from its Versa 3 and Sense smartwatches. So now you have a tracker that can monitor skin temperature, help detect serious heart health conditions and tell you when you're in good shape to work out.
At a penny less than £170, the Charge 5 has jumped significantly in price from the Charge 4 (£130), pushing it closer to the cost of the Versa smartwatch. The question is, does that cost increase and new features make Fitbit's top tracker one to wrap around your wrist?
Design and screen: Look, no buttons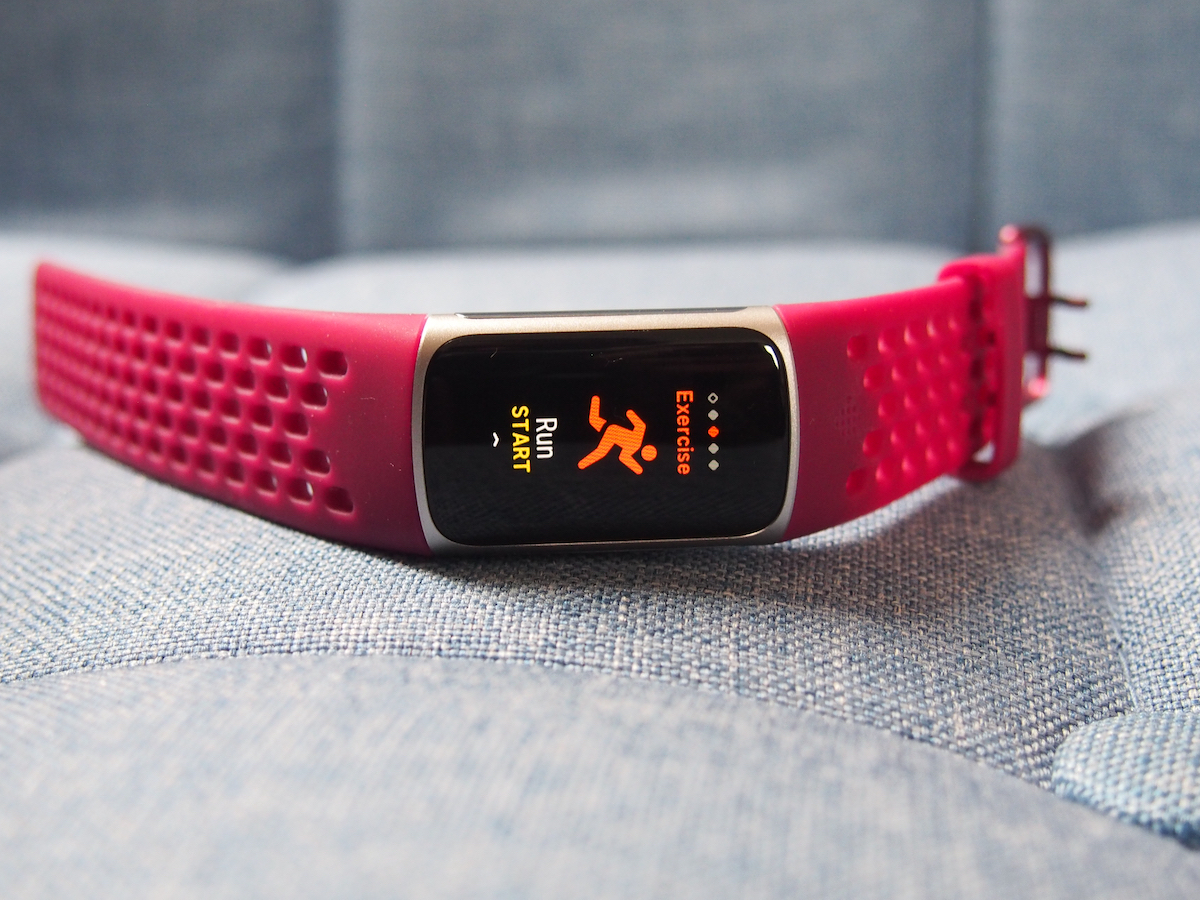 The Charge 5 channels a lot of what's good and not so good about Fitbit's recent wearables. We'll start with the good: Fitbit has finally added a colour display to its flagship tracker. It's an AMOLED screen similar to what you'll see on the Luxe tracker, and Fitbit reckons it's two times brighter than the panel on the Charge 4. It's fair to say this is a step up in so many ways from the screen featured on its predecessor.
The display is brighter, more vibrant and – crucially – a lot easier to view in bright sunlight, something which the Charge 4's screen struggled with. There's also an option to set it as an always-on display, which slightly dims the screen when you don't wake it, to make sure you can view the watch face at all times. The downside? Activating that always-on mode will have a notable impact on battery performance.
When not in always-on mode, you'll raise the watch to wake it. When you're on the move, it isn't the most reliable in terms of recognising that gesture.
The screen itself is wrapped in an aluminium case which comes in your pick of graphite, gold or platinum. That's paired with a silicone strap which is easily detachable from the case, so you can swap in one of Fitbit's Sport bands, which offer a more breathable design compared to the bundled band.
The Charge 5 doesn't include any physical buttons, so you're just using the display to interact with it. We'd say the touchscreen is better for some interactions than for others. It's fine when you're swiping down to see your day's stats or check your heart rate, but it's crying out for buttons when you stick it into exercise mode.
Overall, the Fitbit Charge 5 is nicer to look at than the Charge 4. It's a device you can wear all the time without any great issue (it's waterproof down to 50 metres, so it's safe for a swim). And with that colour screen and nice mix of bands to pick from, you've got plenty of room to make it look smarter or sportier.
Fitness: Not ready to get you ready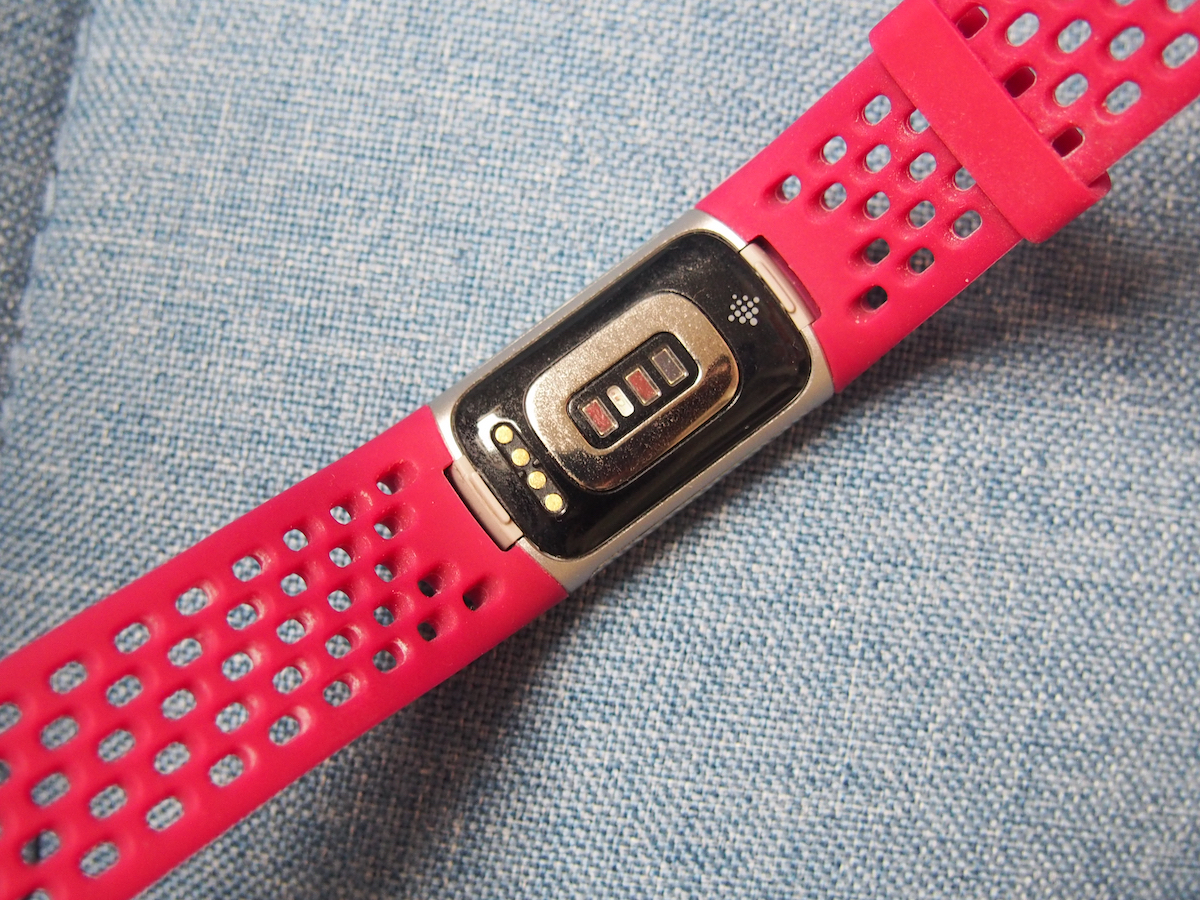 Fitness tracking is one of Fitbit's strengths. If you care about counting steps, monitoring your heart rate continuously or receiving useful and reliable sleep tracking data and insights, that's what you'll get from the Charge 5. It's when Fitbit looks to go beyond those tracking staples that it still comes a little unstuck.
Fitbit added built-in GPS to the Charge 4 and the feature remains on the latest edition, letting you track any of the outdoor activities covered in the 20 exercise modes available on the Charge 5. But it was a bit of a mixed bag in our outdoor running tests, in terms of accuracy. On shorter runs, the GPS came up short against a Garmin running watch. Running metrics such as average pace then clocked us going much faster or slower than we were.
In a more extreme marathon test, the Charge 5 reported 38km rather than the full 42km, and it also didn't deliver mapping data in the app post-run – though the heart rate monitoring largely matched up with a chest strap monitor, so while there are still niggles, there are positives here too.
In the pool, it fared better and accurately measured a 1500m swim. Like all of Fitbit's sports modes though, it's really about how this exercise time contributes to achieving your daily target exercise goals, instead of wanting you to really drill into the data.
Fitbit now wants to explore the realms of recovery and offer insights to better inform you when to train and when to spend time resting up. It's doing that through new Daily Readiness Scores, which look at exercise data, heart rate variability measurements and sleep to better assess your readiness for activity.
It's not a groundbreaking feature (the likes of Garmin and Whoop offer something similar) and it's not a feature that's ready to use, either. The data captured also sound similar to those used for daily stress management scores (more on that below). Right now, Fitbit simply tags that the functionality is coming soon – and you'll need a Premium subscription to get those scores. If it works, it could be a great feature, but it feels like the Charge 5's sports tracking will need to be more reliable to make it truly useful.
Health & smart features: Hearty extras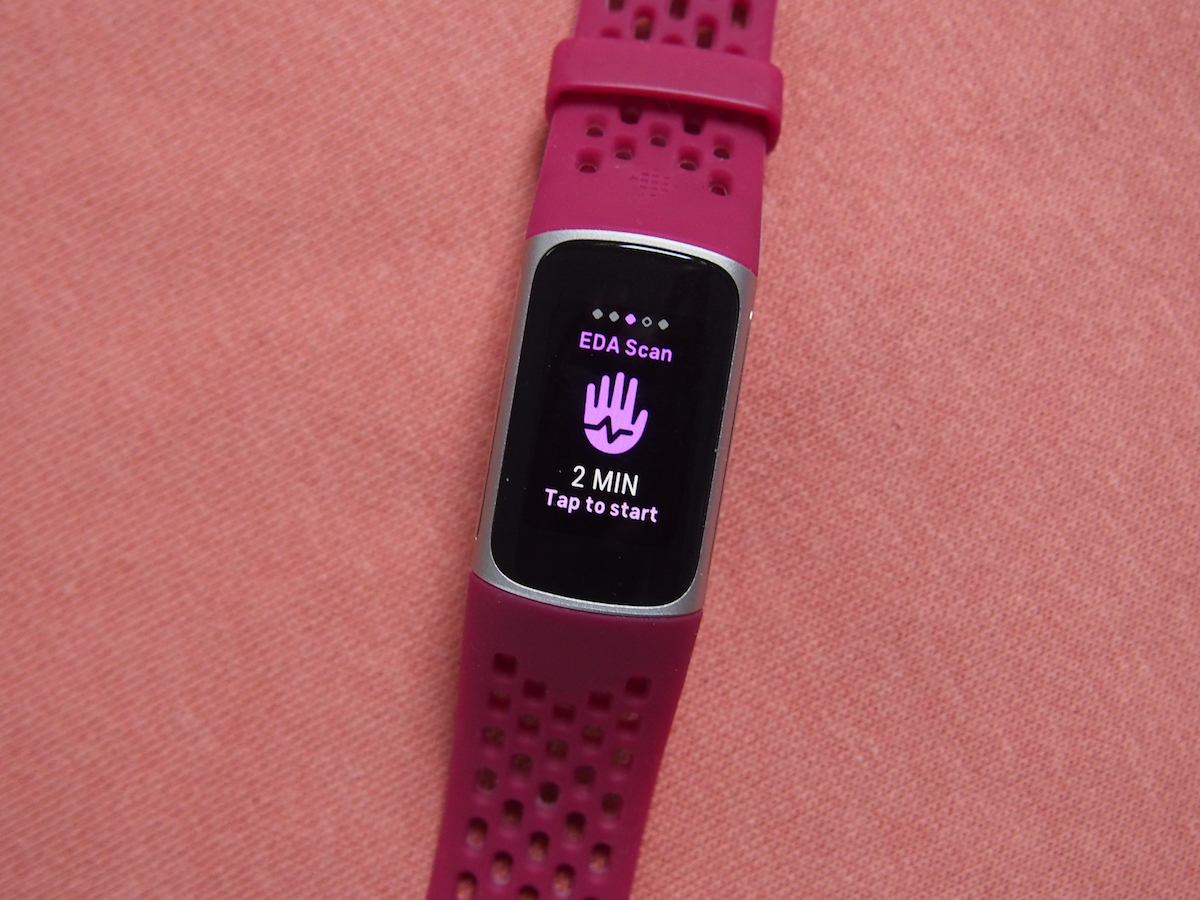 Beyond fitness tracking, Fitbit is now talking more about tracking your health – whether you're wearing one of its smartwatches or something like the Charge 5.
In that vein, it's brought in features previously seen on its Sense and Versa 3 smartwatches (and more recently on its Luxe fitness tracker). That includes the ability to monitor blood oxygen levels and breathing rate during sleep, and track skin temperature. Crucially, though, these are not features Fitbit deems suitable for medical use. You can use them as guides for your fitness and wellness only.
The headline heath feature added to the Charge 5 is an ECG sensor, which previously only appeared on the Fitbit Sense. That gives it the ability to capture more accurate heart rate readings than its PurePulse optical heart rate monitor (which is also on board). It could also be used to detect signs associated with atrial fibrillation and share those results with a doctor. But there's a caveat: the feature is not currently live on the Charge 5. It will likely have to go through the same regulatory approval process as the Sense's sensor did, meaning it'll come later. It's not clear when.
Elsewhere, other features have also filtered down from Fitbit's smartwatches, including the EDA (Electrodermal) app. This requires you to place your fingers on the side of the tracker's case, which will then measure changes in sweat level to assess the body's response to stress. Out of the box, that reading takes what feels like a very long 3 minutes, though you can adjust it to take those measurements in just two minutes. Then it'll tell you if your EDA response is on an upward or downward trajectory.
The EDA app, along with daily stress management scores that look at heart rate, exercise and sleep, plus a host of mindfulness features, give you the tools to better monitor stress and address it. You just need to wade through a bit more data to make good use of them.
When you're not tracking your health or fitness, the Charge 5 does give you some smartwatch features. There's notification support (with the ability to act on alerts), though that screen can still feel a little cramped at times. Fitbit Pay makes the cut here too, though the Spotify music controls seen on the Charge 4 seem to have been dropped. You also have a nice collection of watch faces, which you can sync over from the Fitbit companion app.
Software & app: potential is premium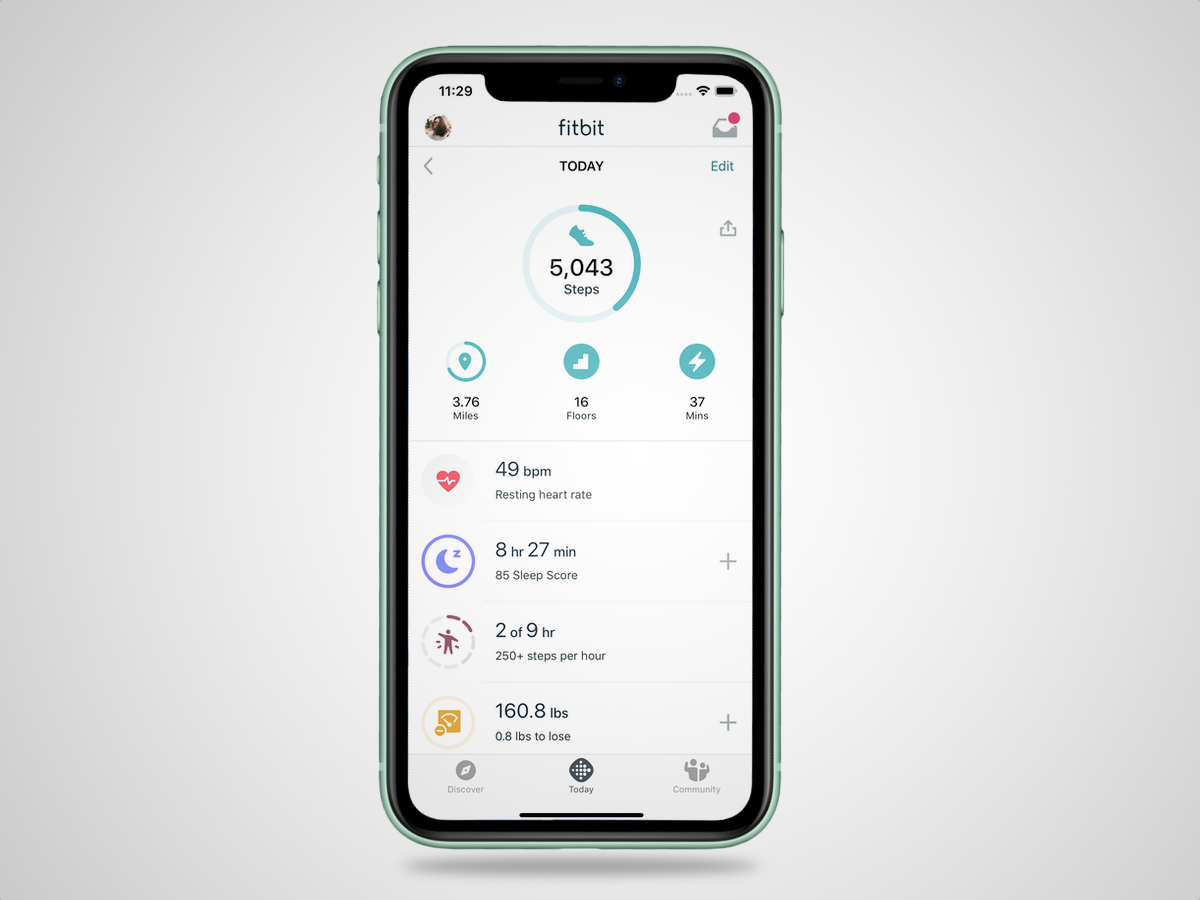 Like all Fitbit devices, the Charge 5 relies on the same companion phone app, which is compatible with Android and iOS devices.
It's an app that should be praised for its intuitiveness and ease of use, but with the introduction of richer metrics and insights, there are a few more screens to deal with now. And there's also the matter of paying more to see certain data. For free, the Today screen shows you a snapshot of data, including daily activity tracking, sleep, tracked exercise and heart rate. There's scope to access workouts, challenges and tap into Fitbit's community.
But to get the most out of the Charge 5, you really need to sign up for its Premium subscription. This unlocks features like wellness reports, video workouts and mindfulness sessions. While we don't mind paying for some extras, there are definitely features here – like richer sleep analytics and the new Daily Readiness Scores – that feel like insights which should be freely accessible.
You do get six months of free Premium access, but then you'll need to pay £8 a month (or £80 a year) to continue getting access to everything Fitbit has to offer. It's arguably not that different from what you'd pay for a streaming music service, but it's worrying to see that more features are being hidden away behind that Premium subscription wall.
Performance and battery life: weaker than a week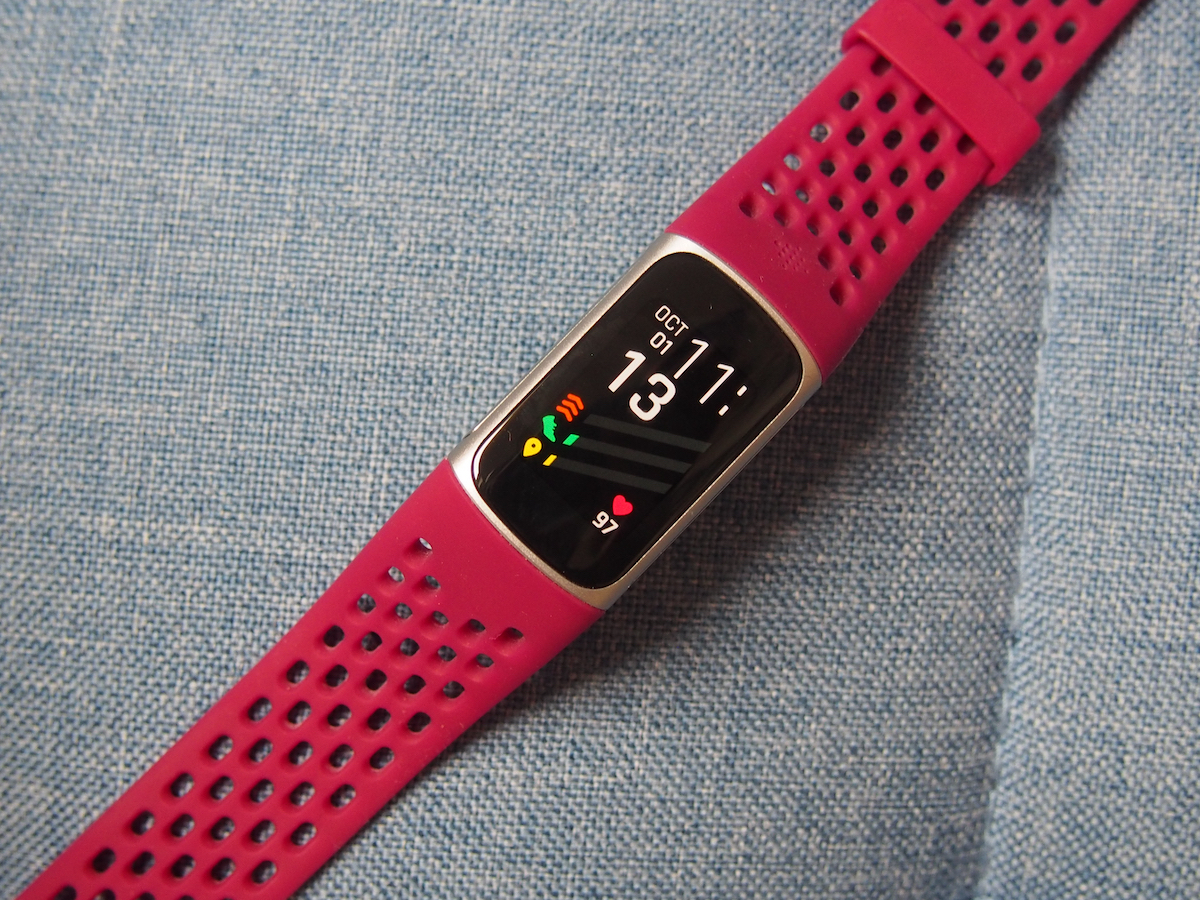 Fitbit claims the Charge 5 has the potential to last up to 7 days on a single full charge. But getting that week's worth of endurance seems optimistic based on our time with it.
In general, with the screen not set to always-on, notification support enabled and using the sports tracking modes for an hour, daily drop-off ranged from 10-20%, which works out as 5 days. But with the always-on display mode in use, that can drop down to two days – so keeping that screen on all the time does have a notable impact on the Charge 5's stamina.
Surprisingly, putting the Charge 5 to the marathon test with the screen not set to always-on saw the battery drop by less than 10%, which is a pretty good showing.
Performance-wise, Fitbit doesn't have a habit of divulging details of the processors powering its devices – and it's no different with the Charge 5. What we can say is that it's not a buttery smooth experience swiping and scrolling through screens. There's just a little lag that, though not enough to entirely ruin the experience of interacting with the touchscreen, is still noticeable. Hopefully some future software updates can tighten things up.
Fitbit Charge 5 competition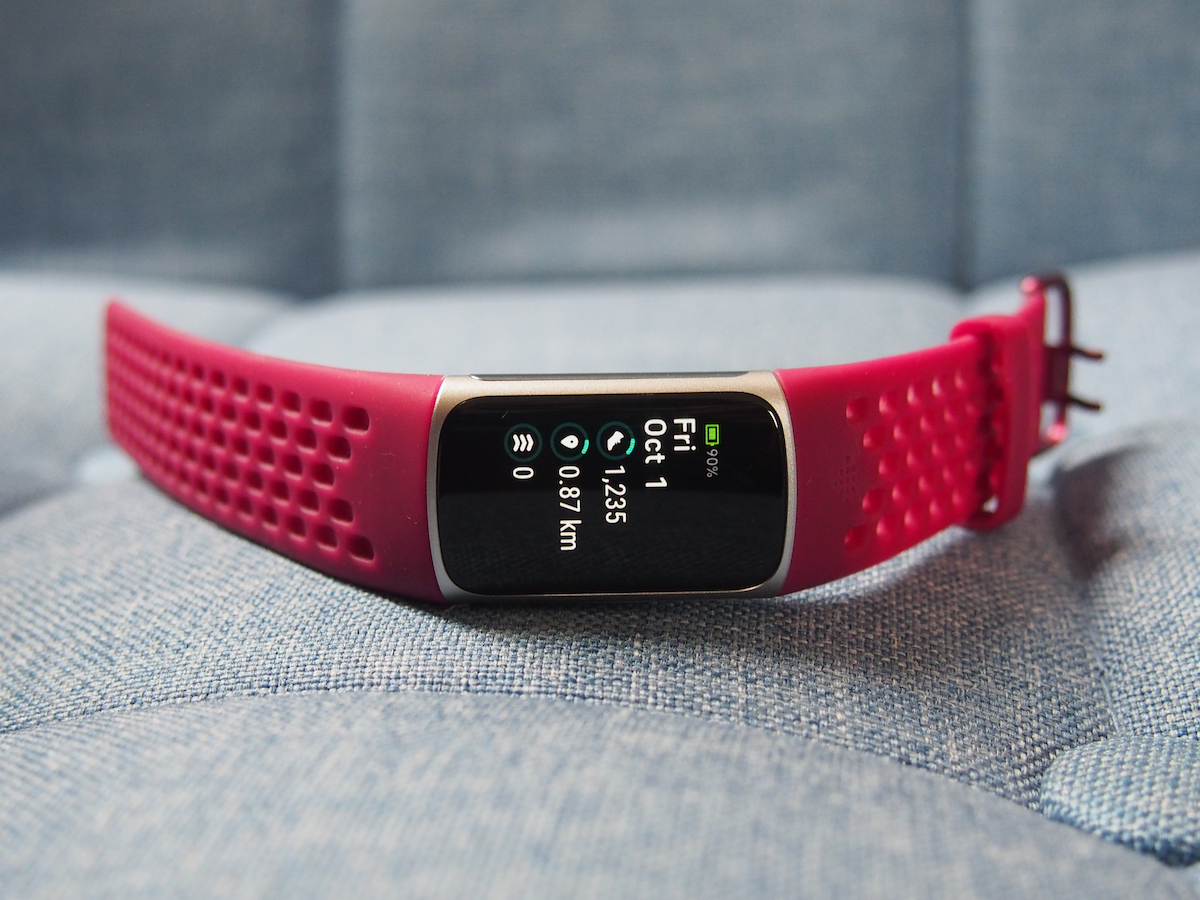 So how does the Charge 5 shape up against other Fitbits? It's only £20 cheaper than the Fitbit Versa 3 and you can actually pick up the older Versa 2 (£150) for less. Both get you richer smartwatch features and a bigger display, although you do miss out on features like the ECG sensor.
If you can live without that colour screen, the Charge 4 is £40 cheaper and offers many of the same core features as the 5. It also has more health and stress monitoring skills too.
Outside of the Fitbit family, the Huawei Band 6 at £60 costs significantly less and offers a nice, big colour screen, solid sports tracking, smartwatch features and up to two weeks of battery life. It doesn't offer some of the more advanced health sensors you get on the Charge 5, but it's a solid fitness tracker on the whole.
The Xiaomi Mi Band 6 (£30) and the Amazfit Band 5 (£39) are budget options too, with colour screens and rich fitness tracking, plus smartwatch features and the promise of up to two weeks of battery life.
Fitbit Charge 5 Verdict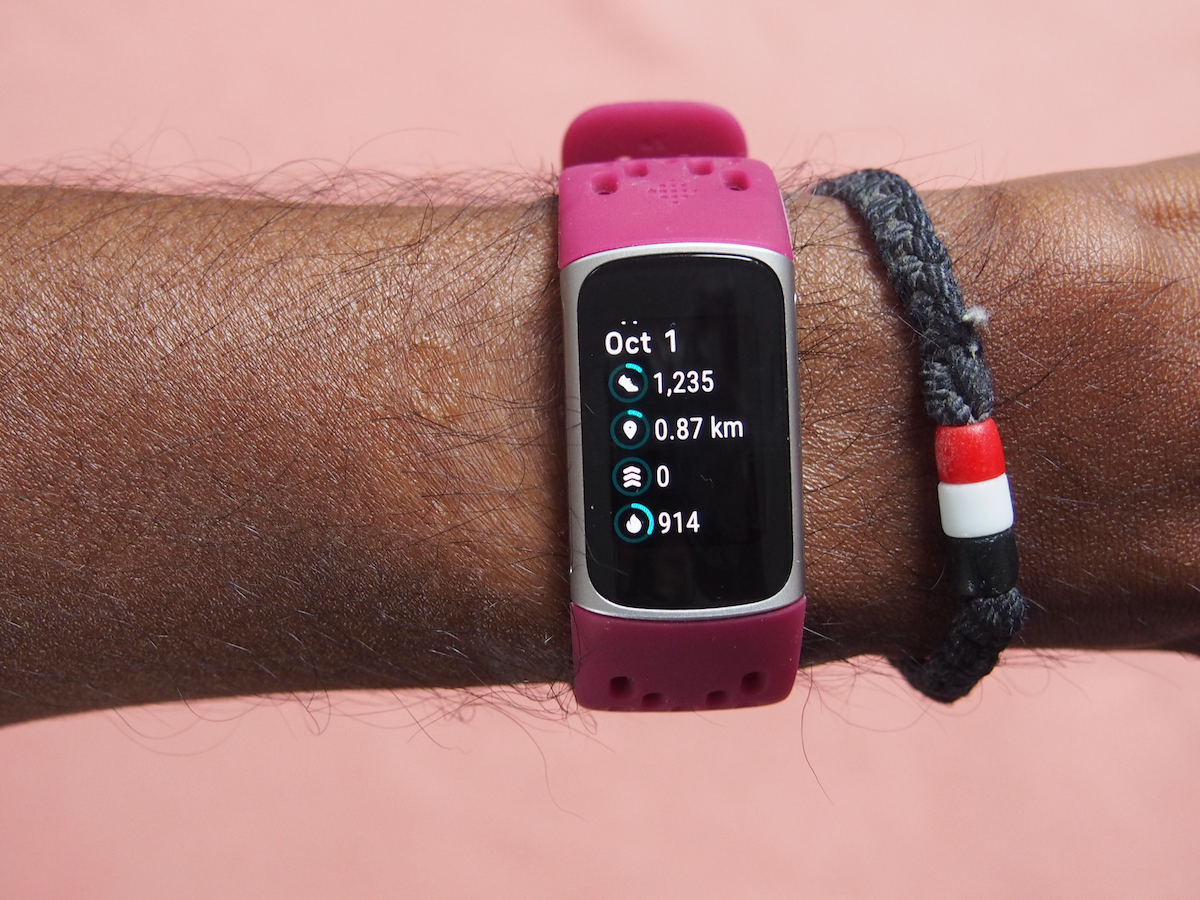 The Fitbit Charge 5 is a solid fitness tracker that's nice to wear and gets a welcome colour touchscreen upgrade that the Charge 4 so sorely needed.
In a move to take its trackers beyond steps and sleep, Fitbit has brought in some innovative features centred around health and stress, including Daily Readiness Scores and Electrodermal feedback. While these are promising, many are either not available yet or locked behind Fitbit's Premium service.
So the Charge 5 has the potential to offer a great mix of fitness and health tools – once Google and Fitbit decide to set those features live.
Tech specs
| | |
| --- | --- |
| Screen | 1.04in AMOLED always-on colour touchscreen |
| Battery life | Up to 7 days |
| Water resistance | 50m |
| Location tracking | GPS + GLONASS |
| Sensors | ECG, SpO2, ambient light, optical heart rate |
| Compatibility | Android, iOS |
Stuff Says…
When the Charge 5 gets its most exciting health features turned on, it'll be a tracker with big appeal for anyone that wants to pay closer attention to their health beyond tracking steps and runs
Good Stuff
Finally gets a screen upgrade
Comfortable to wear 24/7
Easy to use interface
Solid heart rate monitoring
Bad Stuff
ECG sensor is not usable (yet)
Daily Readiness Scores not live yet
Data insights locked behind Fitbit Premium
Iffy sports tracking accuracy