CES 2022: all the news, highlights and best TVs from the tech mega show
All the biggest launches from the world's biggest tech show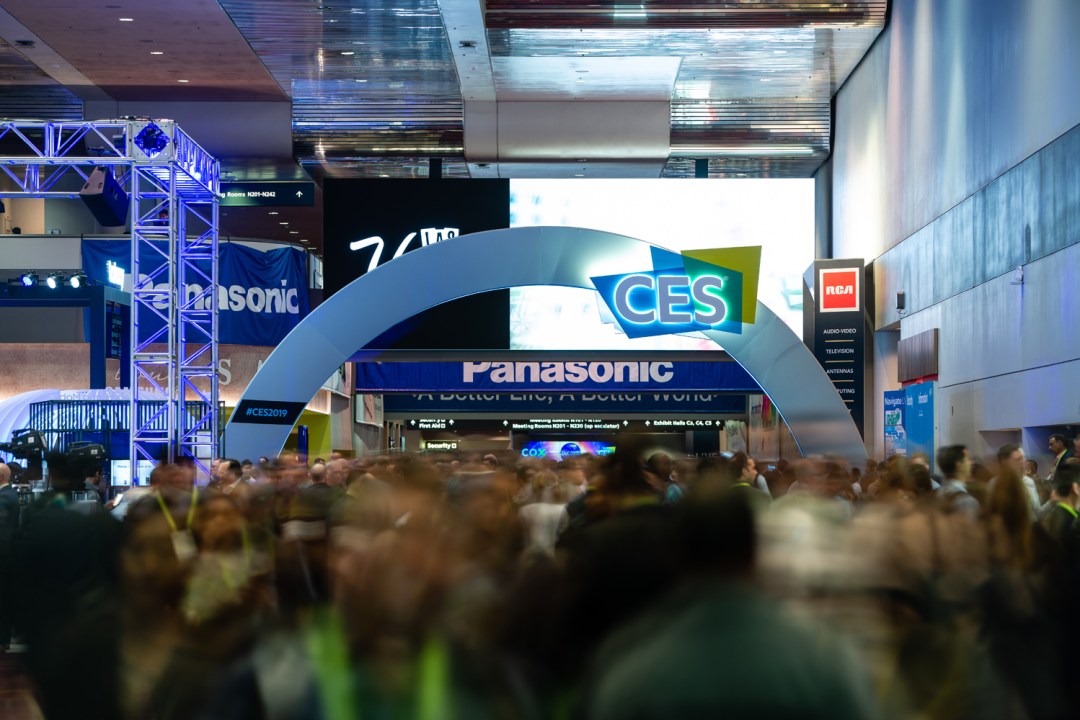 CES is now well under way, with the world's biggest technology show back live in Las Vegas after going on physical hiatus last year due to You Know What. We're super excited to see all the latest gadgets and innovations from a safe, digitally distanced vantage point as day 4 takes place this Thursday (January 6). Here's everything you need to know about CES 2022, including the key dates, best TVs, latest news and highlights from the annual tech extravanganza.
The Consumer Technology Association (CTA), which organises the annual extravaganza, has been working hard to keep the in-person show on track in the face of the Omicron coronavirus variant, but we're now looking at more of a hybrid affair this week, as many of the more than 2,200 exhibitors originally set to hit the Strip are focussing at least some of their efforts online.
In fact, many big names including Intel, Microsoft, Google, OnePlus, Meta (Facebook), AMD, Lenovo, Amazon, Nvidia and others scrapping plans to attend and exhibit in person. The CTA has also announced that the physical show will end a day early on Friday, January 7.
Those who do touch down at McCarran International are in for a treat, however, the latest cutting-edge TV tech is always one of the highlights at the Consumer Electronics Show. Launches will include new wares from the industry's biggest players including Sony, Samsung, LG and Panasonic – and shiny new 4K and 8K sets isn't all one of these manufacturers (*cough*Sony*cough*) had in store for this week, either.
There'll be countless new products revealed and shown off in Vegas, including laptops, smartphones, wearables, headphones, electric cars and much more. Read on for our full event coverage, including the latest CES 2022 news, highlights, TVs and much more.
The best TVs of CES 2022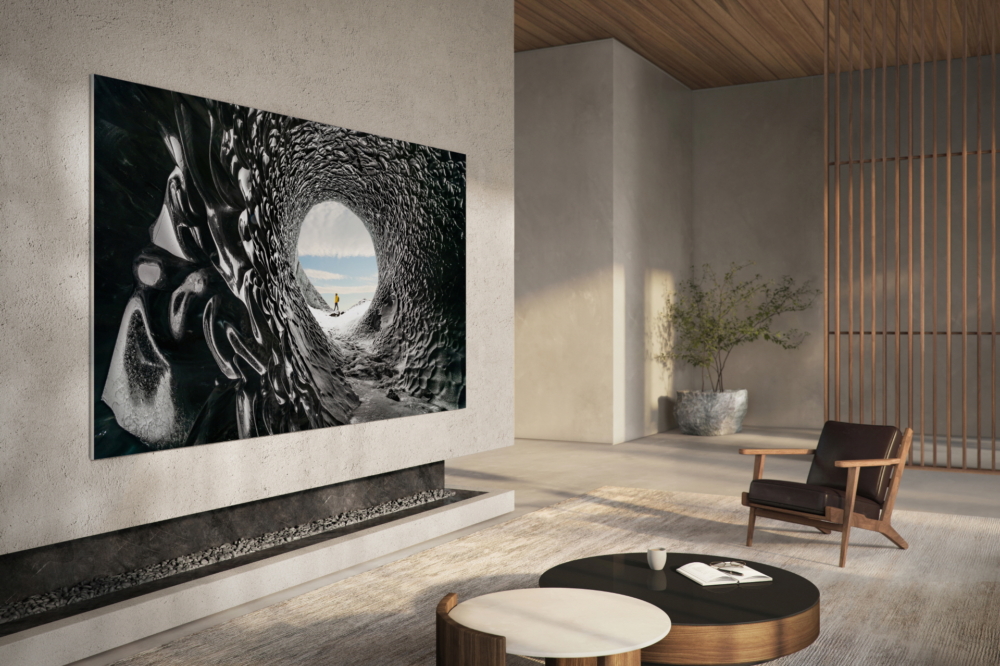 It's been all about the best new TVs at CES this week, as announced by the industry's 'big four': Samsung, Sony, LG and Panasonic. Here's what you really need to know about the next-gen of ultra-premium 4K and 8K sets.
Front and centre in Vegas right now are the stunning new Samsung 2022 TVs, headlined by Micro LED (pictured above) and Neo QLED models that come with a host of hardware and software improvements – not least a built-in platform for the browsing, buying and trading of NFTs.
However, the new Sony 2022 TVs saw the Japanese manufacturer go one better than its Korean rival, becoming the first firm to debut a QD-OLED TV at CES. That would be the Master Series A95K, which combines Quantum Dot technology for brightness and OLED tech for flawless blacks and contrast with one aim: the perfect picture.
Elsewhere, the new Panasonic 2022 TVs we've seen can't be discounted, with the company's latest flagship being the 77-inch LZ2000, which features major improvements to its audio capabilities, gaming chops, and mid-level brightness.
Don't forget about the new LG 2022 TVs either, because the South Korean firm made waves of it own at CES this year by introducing two world firsts: a 97-inch OLED for the G2 series, and a 42-inch OLED for the C2 series. There was also plenty of room for refreshed QNED LED TVs, but it's the trickling down of the ultra-premium 'Evo' panels to the comparatively modest C2 that really caught out eye this year.
CES 2022: latest news and highlights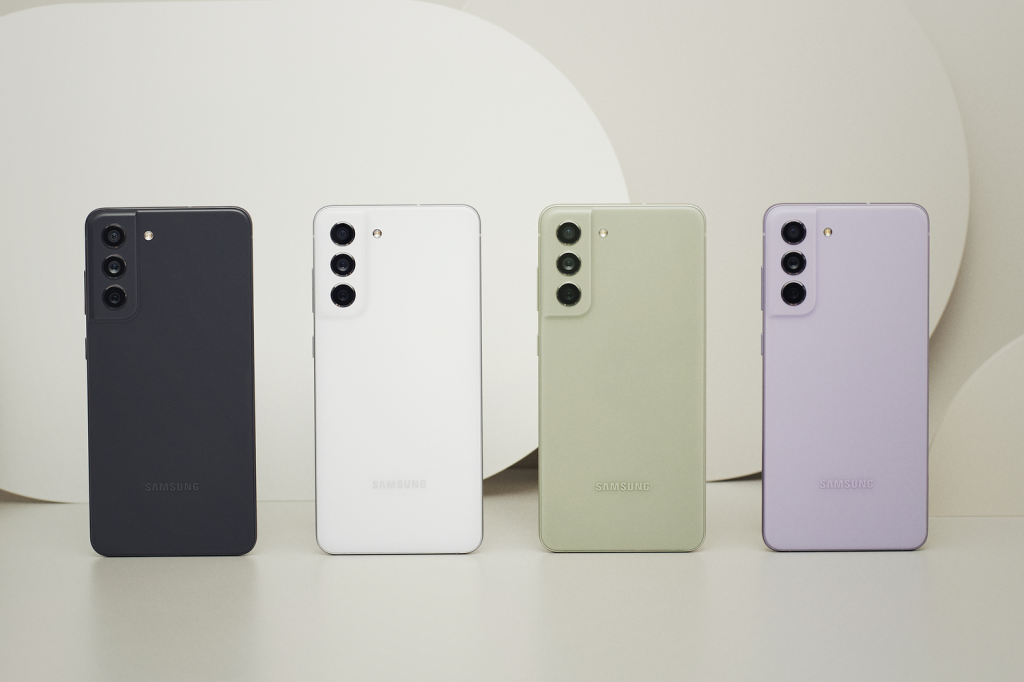 As has been the case for a few years now, the CES 2022 reveals started back in December last year, with official announcements now flooding in after the show opened to the press on January 3. The bulk of these came on days 2 and 3 at the start of the week, but interesting announcements continue to come in as we approach the close of the show tomorrow.
Among the first major launches, Samsung has debuted the Galaxy S21 FE, an affordable new counterpart to the Galaxy S21 proper. It costs a comparatively modest £699 ($699) for the same 5nm processor tech, the same 120Hz refresh rates and the same 12MP main camera as the headline handset. There's also 5G on-board, so if this is the device you've been holding out for, the wait is now over and you can pre-order the Samsung Galaxy S21 FE here.
There's been some big car news in the EV space at CES 2022, with the Vegas extravaganza becoming almost as known for the whips breaking cover as it for the new telly boxes on display. The biggest two have seen the reveal of the Mercedes Vision EQXX, an EV saloon (below) that boasts a world-beating range of over 600 miles on a single charge (London to Zurich, roughly), while the BMW iX Flow took an equally effective approach to grabbing the spotlight and is the world's first (to our knowledge…) colour changing car!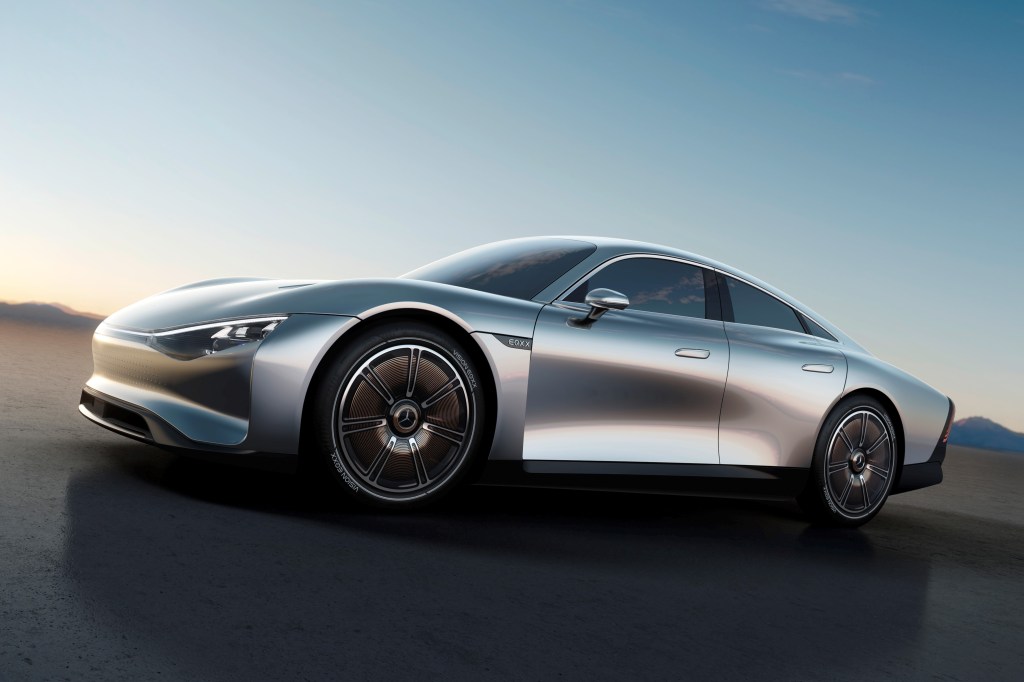 Yet the biggest by some distance hasn't necessarily been one we were expecting or a traditional CES reveal, but rather Sony using its soapbox to announce details of the Sony PSVR2, its heavily hyped next-gen VR headset. The other headline hardware has been Intel's 12th-gen Alder Lake CPUs, which will power the next generation of premium laptops and more – some of the first devices to offer the next-gen chips beings these Acer Swift X laptops.
Wearables have had a strong CES so far, and two that have caught our eye in particular are the new Garmin Venu 2 Plus, which adds voice assistant support to the already excellent Venu 2 package, and the Garmin Vivomove Sport – a stylish new entry-level smart ticker from the smartwatch maestros.
Elsewhere, there's a trio of 2022 Acer Chromebooks for anyone looking for a new laptop that won't break the bank; the Belkin Soundform Immerse are new noise-cancelling earbuds that look like one of the picks of the show for audiophiles; and the TP-Link Wi-Fi 6E is a robot router that auto-adjusts its antennas with motors for an optimised signal.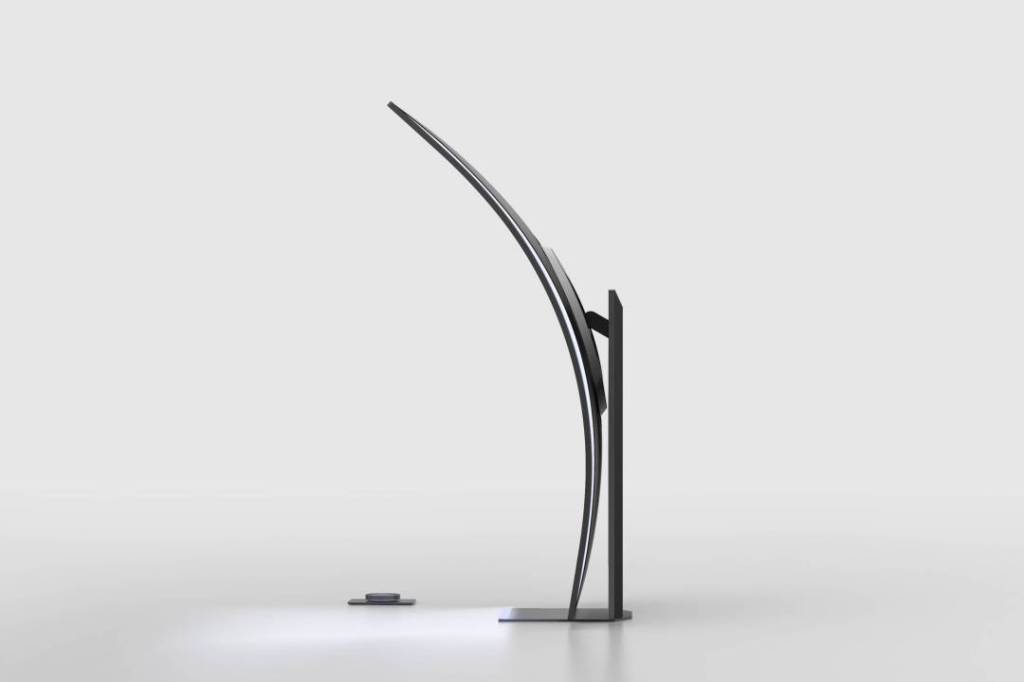 Most recently, there's some instiguing new gaming gear, including the JBL Quantum Stream gaming mic and JBL Quantum TWS earbuds. Samsung also had some neat reveals for gamers, led by the beautiful Samsung Odyssey Ark, a 55in curved gaming monitor (above) that rotates – and its got a portable mini-projector in the Samsung Freestyle for good measure.
There's been some stunning concepts on display, too, led by the Alienware Concept Nyx, which shows how the future of home gaming could see you hopping between different devices via an app.
Many companies are also using the CES window to debut their new wares, even if they're not going big at the show intself – the Nextbase iQ dash cam and Astell&Kern ACRO CA1000 headphone amp being two of our favourite new products launched to coincide with CES 2022.
Stay tuned for more CES 2022 coverage from today and right through the end of the show on Friday.
CES 2022 keynote schedule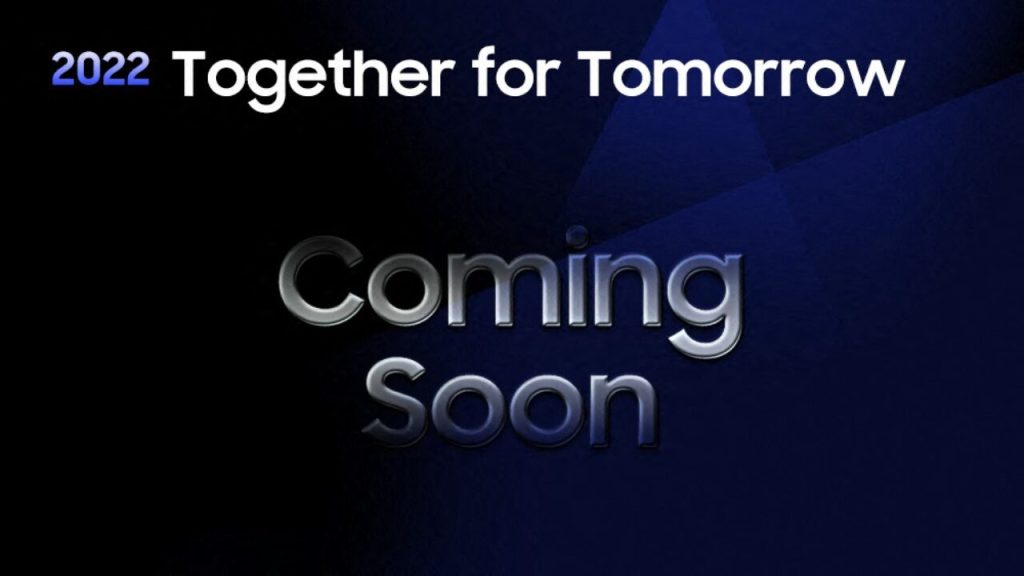 Keynote speakers at CES 2022 include Mike Sievert, CEO and president of T-Mobile; and Jong-hee Han, Vice Chairman and CEO of Samsung Electronics.
Titled 'Together for Tomorrow', Samsung's keynote, in particular, will be worth watching for gadget fans, as a new mystery product has been confirmed by the company, probably the Samsung Galaxy S21 FE, or Fan Edition.
Here's the 2022 CES keynote schedule in full.
Tuesday, January 4
Samsung 6:30 – 7:30 pm (9:30pm ET / 02:30am UK time)
Wednesday, January 5
CTA State of the Industry 8:30 – 9am (11:30am ET / 04:30pm UK time)
General Motors 9 – 10am (12pm ET / 5pm UK time)
T-Mobile 2 – 3pm (5pm ET / 10pm UK time)
Bold Solutions for a Changing World 4 – 5pm ( 7pm ET / 12am UK time)
Thursday, January 6
Abbott Labs 9 – 10am (12pm ET / 5pm UK time)
Content to Commerce 11 – 11:45am (2pm ET / 7pm UK time)
Among other things, the keynotes will be highlighting some of the biggest CES trends and themes. More on that below.
CES 2022 dates and press conference schedule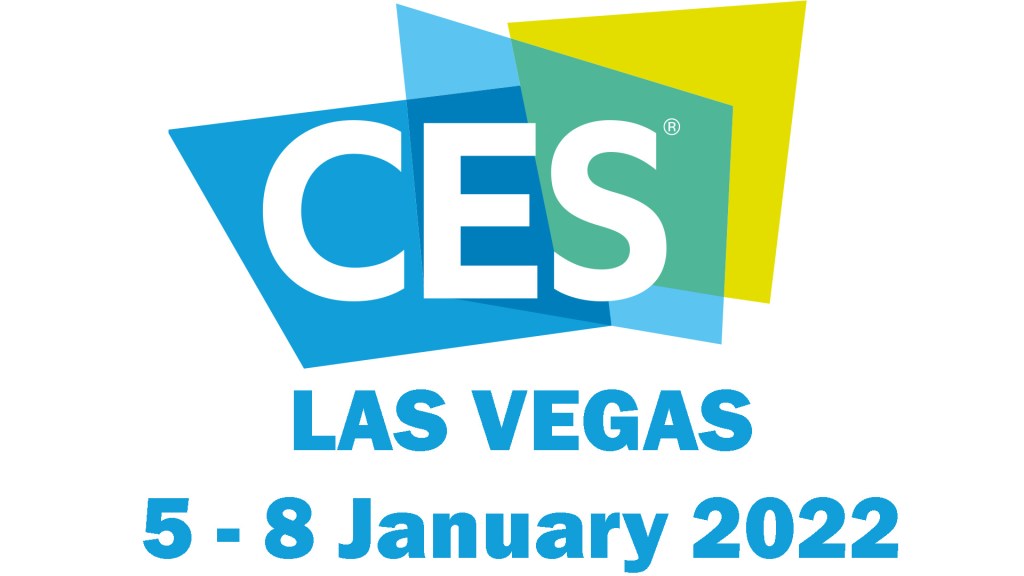 As usual, the Consumer Electronics Show is being held at the start of January, with CES 2022 open from Wednesday, January 5 through to the end of the week.
Currently, there are two invite-only CES media days, which are scheduled for Monday, January 3 and Tuesday, January 4. Tuesday will be commandeered by company press conferences, the key ones of which took place yesterday – you can review the timing below, though bear in mind all the events below have now finished.
Initial times stated are local US Pacific time, with East Coast and UK CES times also mentioned for convenience.
Bosch 8 – 8:45am (11am ET / 4pm UK start)
LG: 8 – 8:45am (11am ET / 4pm UK start)
Nvidia: 8am (11am ET / 4pm UK start)
Hisense 9 – 9:45 am (12pm ET / 5pm UK start)
Panasonic 10 – 10:45 am (1pm ET / 6pm UK start)
Intel 10 – 10:45 am (1pm ET / 6pm UK start)
Qualcomm 11 – 11:45 am (2pm ET / 7pm UK start)
Canon 1 – 1:45 pm (4pm ET / 9pm UK start)
Omron Healthcare 1 – 1:45 pm (4pm ET / 9pm UK start)
Hyundai 3 – 3:45 pm (6pm ET / 11pm UK start)
Sony 5 – 5:45 pm (8pm ET / 1am UK start)
In addition to the press conferences and opening events, CES also features a number of keynote addresses – keep reading for details of those.
CES 2022 preview: key trends for Vegas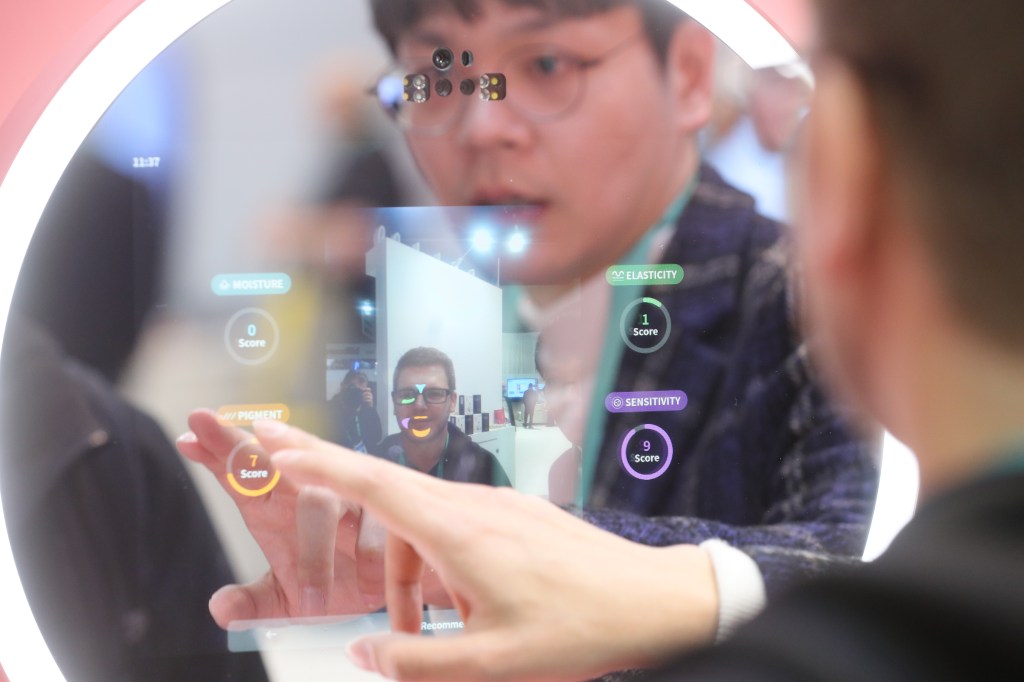 With a keynote focused on GM's plans for going all-electric, it's no surprise that EVs (electric vehicles) are expected to be the talking point of CES 2022.
Hot on the heels of green wheels, expect the metaverse to pretty much dominate this year's show thematically as 2022 is widely predicted to be the year our digital and actual selves become one.
Closely linked to that, everything cryptocurrency is going to be big at the next Consumer Electronics Show, and we've got our eyes on the proliferation of NFTs in particular.
It wouldn't be CES if the latest TVs weren't among the big-ticket reveals, so expect to see plenty of eye-popping new display technology as Samsung, LG, Panasonic, Sony and Philips all unveil their 2022 product plans.
When things move from the conference to the casino floor – and specifically the bar – expect plenty of talk about the future of work, as companies and their top brass continue to get to grips with the impact Covid-19 has had on the workforce and employee expectations.
Having finally imposed an (official) ban on so-called 'booth babes', CES 2022 has promised to actively promote diversity and inclusion. Here's hoping that proves to be the case.