CES 2020: all the announcements from the biggest show in tech
It's getting very noisy in Las Vegas
We've barely finished polishing off the mince pies and still can't be entirely sure what day of the week it is, but already the tech industry has dived headfirst into the year's most headline-grabbing event, CES.
In the coming days some of the world's biggest brands will descend on Las Vegas with an arsenal of new gadgets to worry our bank balances.
And as usual, it's been an entertaining mix of the brilliant and completely ridiculous. Read on to find out what's managed to grab our attention. 
LG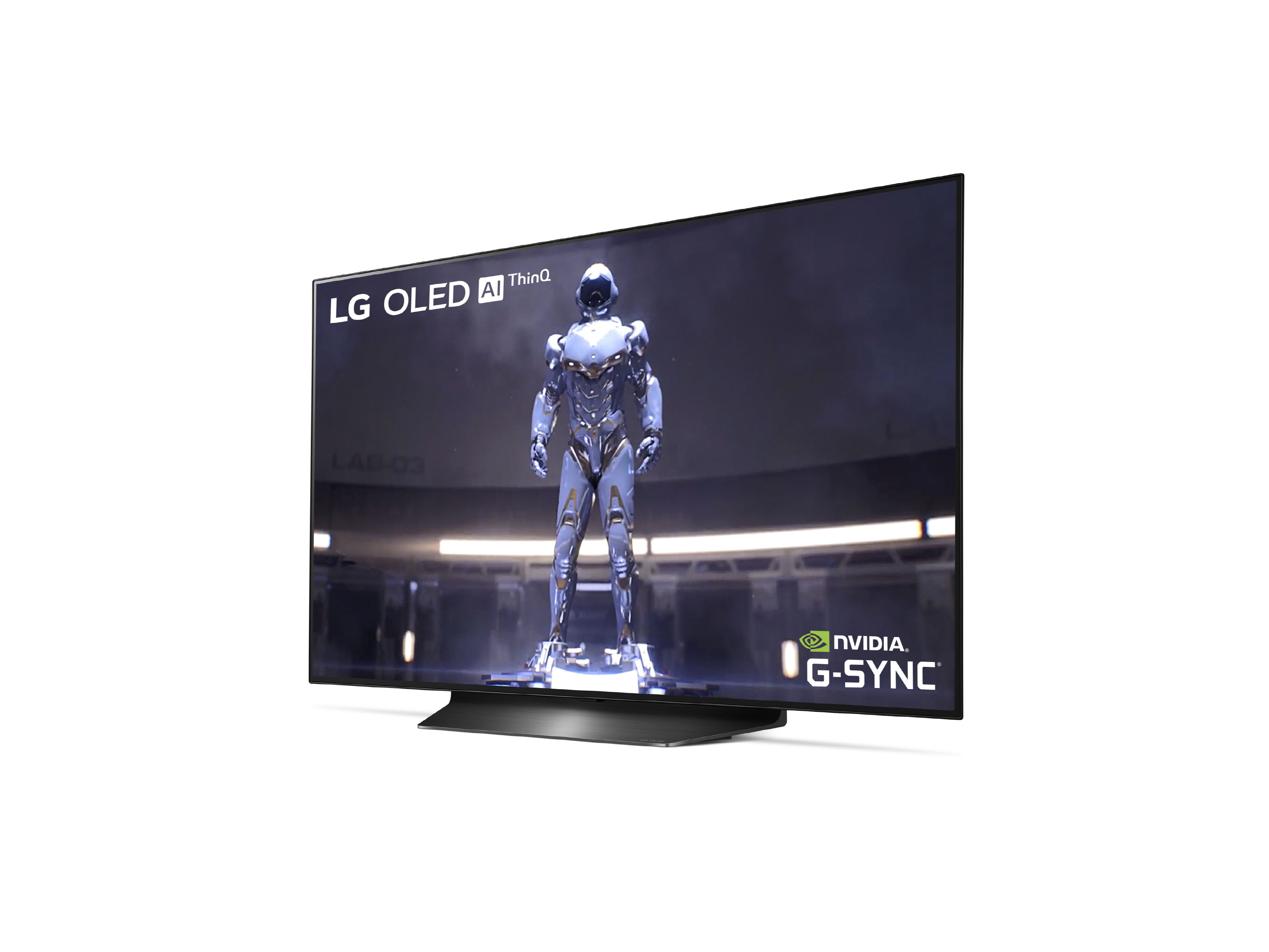 Last year LG arguably stole the show with its 65in rollable TV, and while its CES 2020 selection doesn't have anything quite so spectacular, there's still a lot to be excited about..
Perhaps the biggest announcement is also the smallest. LG has unveiled a world first 48in OLED TV, which should make for happy reading for those who want in on the very best screen tech but have previously been put off by the enormous panel sizes it tends to favour. With 8 million-plus pixels on screen, LG says the density is comparable to that of a 96in 8K TV.
Meanwhile, the 4K UHD Gallery series appears to be LG's answer to Samsung's The Frame. The razorthin 55in, 65in and 77in sets come with a special wall mount that lets them hang completely flush on the wall, and they can double as artwork when not in use.
In addition, we got two new OLED ZX Real 8K TVs, which come in 77in and 88in variants, as well as six NanoCell Real 8K models, signalling LG's intention to get these things into your living room.
Acer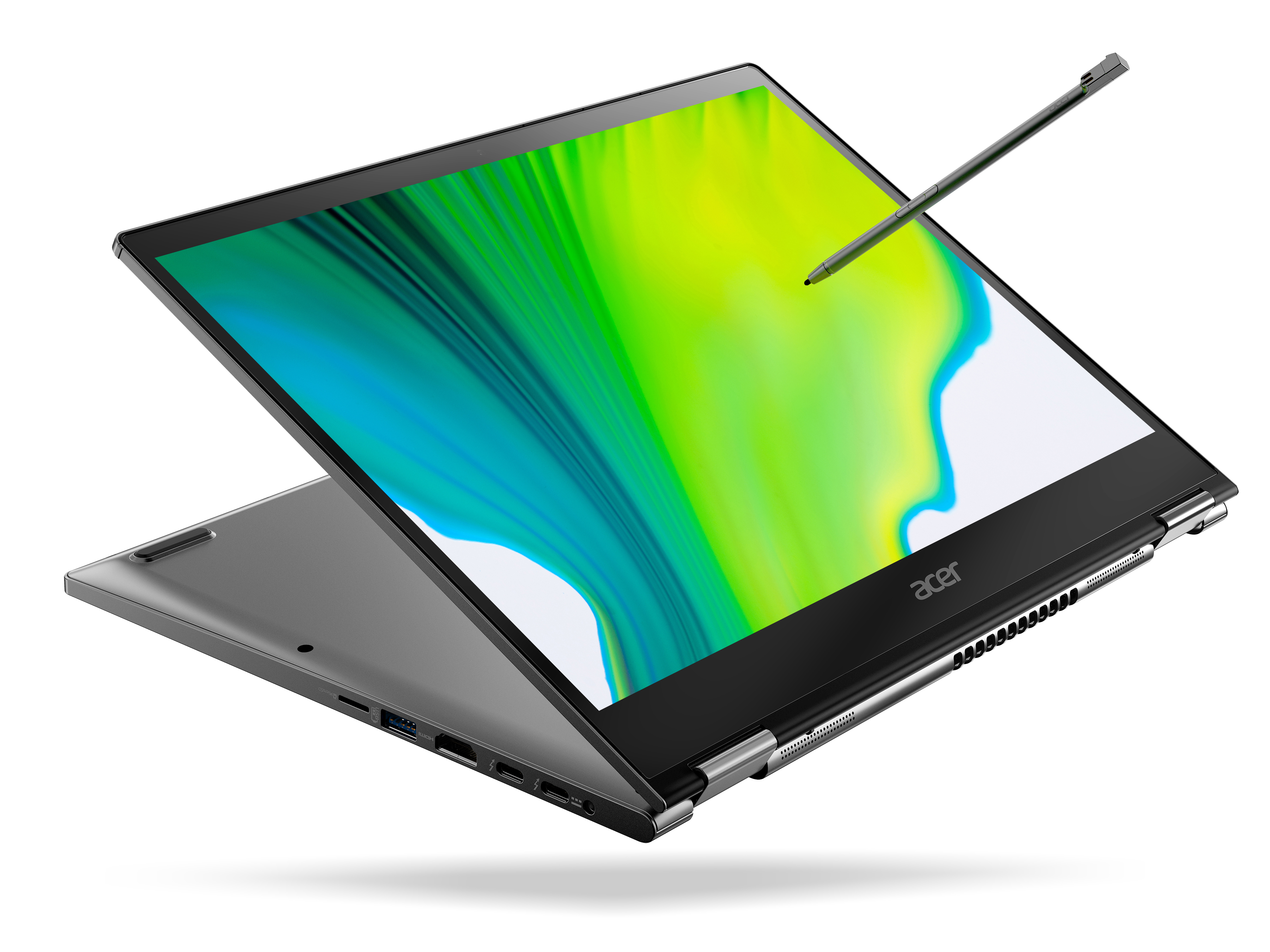 Acer unveiled a host of computing-related goodies at CES, including an updated Swift 5 ultraportable notebook that won a CES 2020 Innovation Award. Also honored were the Taiwanese giant's C250i projector and a mobile PC for digital creators.
We got a trio of new Predator gaming monitors. The 32in Predator X32 supports Nvidia's G-Sync Ultimate, the 37.5in Predator X38 features a curved UWQHD+ panel, and the whopping 55in CG552K is a 4K OLED display with Adaptive Sync and HDMI VRR (Variable Refresh Rate).
Also updated for 2020 is the Swift convertible notebook series. The Spin 5 comes with a 2K or Full HD touch display, a 360-degree hinge, a 10th Gen Intel Core processor, a rechargeable stylus and 15 hours of battery.
Samsung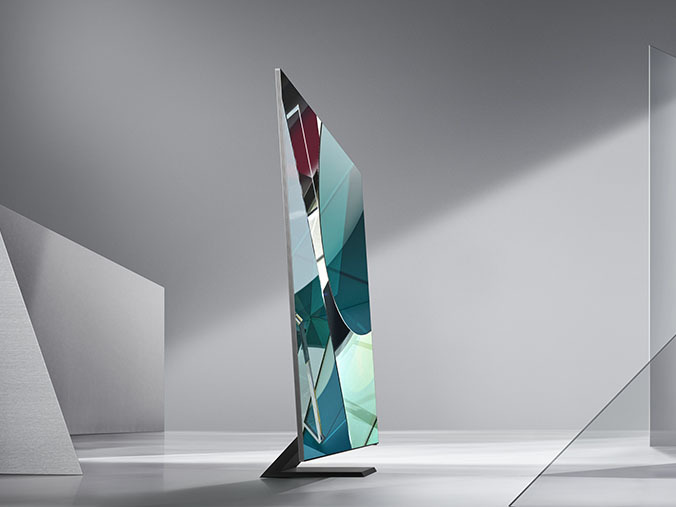 Samsung didn't wait for CES to kick off to announce a pair of affordable variations on its big-name flagship smartphones.
The Galaxy S10 Lite and Note 10 Lite have plenty going for them in the specs department, such as Super AMOLED Infinity-O displays and triple-camera setups (click here for more information), but will cost a lot less. We're still waiting for exact prices and a launch date.
CES is always a big date in the calendar for Samsung's TV business too. Even if it remains more or less useless given the non-existence of consumer-available content, 8K is a big talking point again. Samsung's new 8K flagship is the QN50TS QLED, which has virtually no bezel, nifty AI upscaling features and speakers on every side of the panel for a much-needed audio boost. We also got the Sero, a rotating TV that's designed for millennials and Gen Z types who spend a lot of time watching mobile video.
Samsung also showed off the evolution of its MicroLED screen tech, which is now much closer to consumer-ready. Available in 75in, 88in, 93in and 110in sizes, all models have a peak brightness of 5,000 nits and leverage deep learning for better upscaling. Also revealed were 88in and 105in models with ultra-slim designs and the same near-invisible bezel as the QN50.
Best of all, though, was Ballie – a spherical robot that looks a bit like a sentient tennis ball. Ballie will roll around after you like the world's most obedient/annoying pet, using its camera to take photos and Alexa-style voice recognition to listen for commands. It can even tell other smart home kit what to do. There's no pricing or availability info, so whether it ever makes it to homes is unclear, but if you've ever wanted an own-brand BB-8, things could be looking up.
And finally, Samsung unveiled the first ever Galaxy Chromebook.
Sony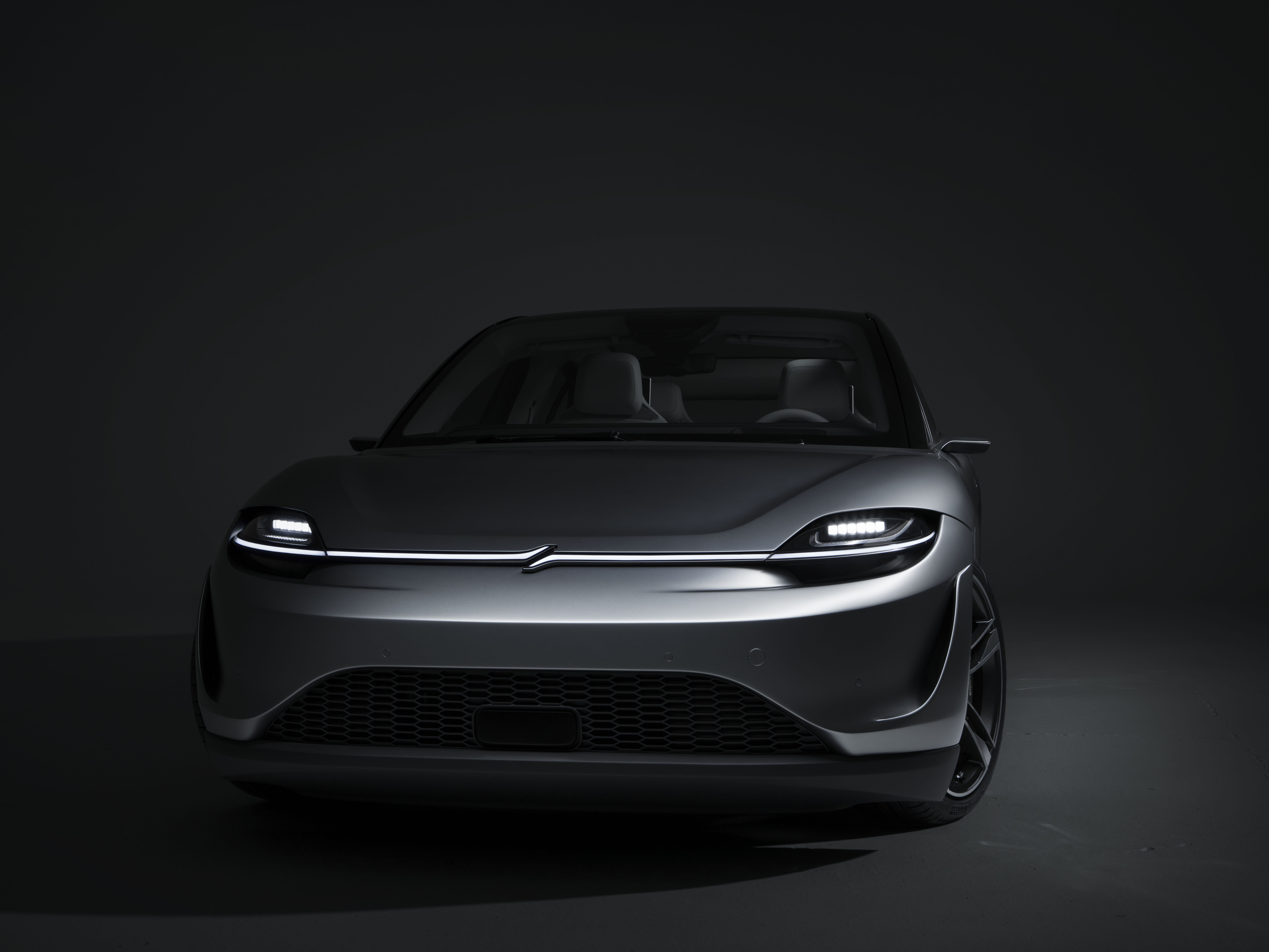 What's the last thing you expected to see Sony unveil at CES this year? A Wi-Fi cheese grater? A new type of yoghurt? A personal hot air balloon? We had electric car fairly high up our list but that's exactly what was wheeled out on stage at its press conference. The electric Vision-S is just a concept but with 33 sensors onboard to monitor the driver and the road, a panoramic touchscreen dashboard, plus Sony's 360-degree Reality Audio, some of the tech could find its way into other motors at some point in the future.
It was certainly more interesting than the reveal of the PlayStation 5 logo, which looks exactly like the PS4 one but with a different number tacked on the end. At least Sony had some new tellies to show off, so we can plan exactly which one to team the new console with. Pick of the bunch is probably the 75in KD-75ZH8 – an 8K LED that'll hopefully come in a bit cheaper than last year's offerings. The KD-48AH9 is a slightly smaller OLED than the rest of the Master Series, while the rest of its 4K range has also been upgraded.
OnePlus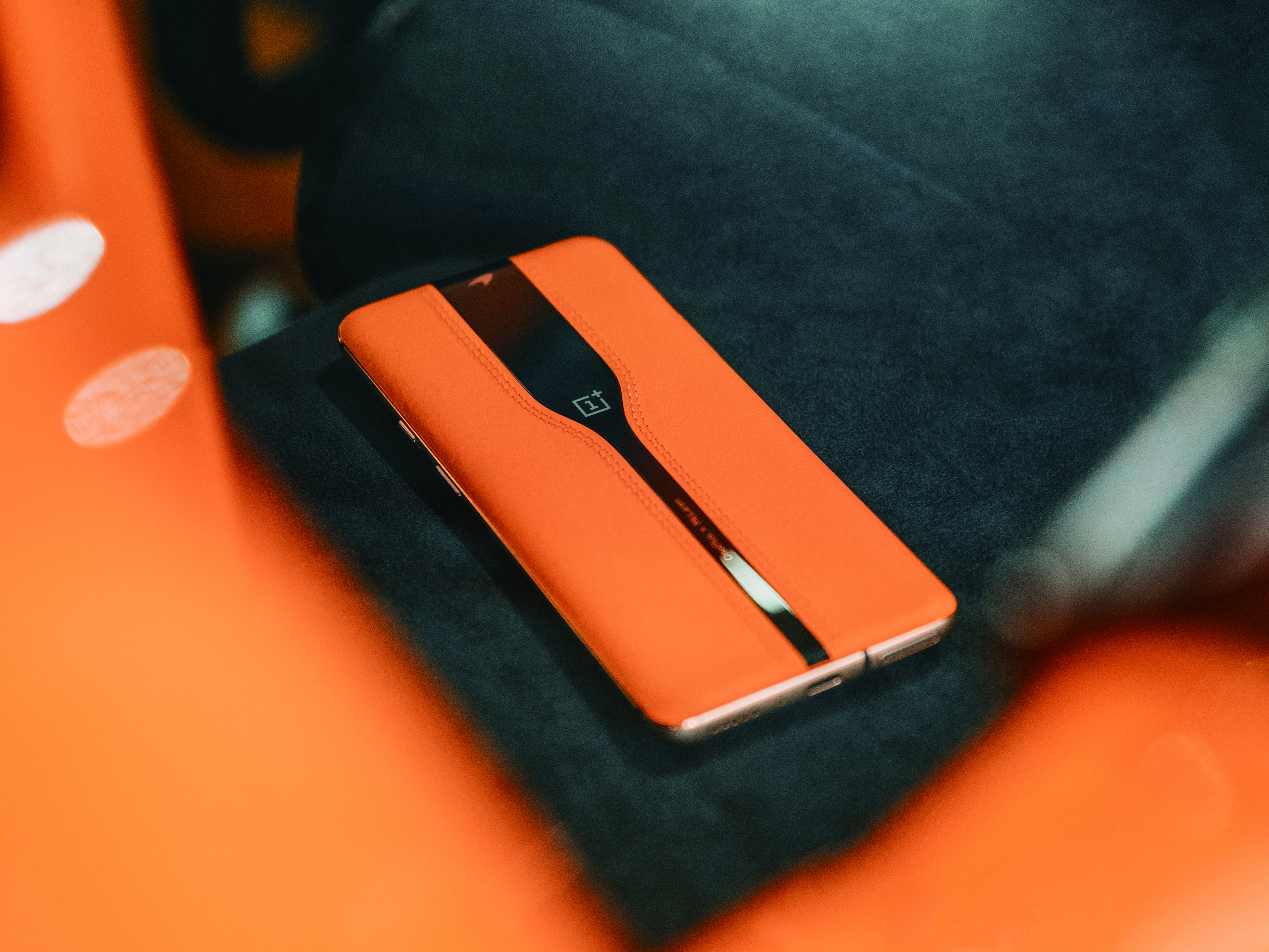 If CES is good for one thing, it's showing off, and OnePlus certainly did its Concept One phone.
The prototype device, which OnePlus has been teasing for a while and revealed at CES, features an 'invisible' rear camera. The lenses are cloaked by electronically tintable electrochromic glass, only appearing when in use.
Whether you should file that under innovation or gimmick is up for debate, but it's nice to see something new on a phone that doesn't involve it folding.
Dell
Dell had plenty to exhibit at CES, chief of which being the new XPS 13. The updated laptop has a 16:10 display and virtually zero bezels on any of its four sides. And despite the 13.4in lappy's larger screen, it's smaller and thinner than its predecessor, plus 25% brighter. All configurations offer 10th Gen Intel Core processors.
Also on show was the new Latitude 9510 business laptop and Dell Cinema Guide, a 'one-stop-shop for searching streaming entertainment'.
Meanwhile, Alienware (a Dell subsidiary) showed off a prototype called the Concept UFO, which is basically a Nintendo Switch for PC games.
Royole
Royole stole a march on tech's big names at CES last year when it unveiled a phone with a folding screen – but it's safe to say it never really caught on. The tech hasn't gone away, though, and this year Royole has used it for two new products.
Firstly there's the Mirage smart speaker, which has an 8in flexible AMOLED display wrapped around its chassis. Inside you'll find three full-range drivers, a passive bass radiator, two microphones and Alexa ready and waiting to fulfil your needs. There's also a 5MP camera for some reason, possibly to capture the look of amazement on your face when you find out that it'll cost US$899.
The other is an updated RoWrite – a digital notepad that's 40% lighter than its predecessor but manages to squeeze more from its battery. It comes with a special pen that charges wirelessly and allows you to transfer your handwriting to a mobile app. It'll set you back £129 and you can register your interest on Royole's website now.
Technics
True wireless headphones are in every earhole you see these days but there are some that still make us sit up and take notice. Technics could probably just slap its logo on any old pair and watch wannabe DJs snap them up, but the EAH-AZ70W have Sony's WF-1000XM3 and Apple's AirPods Pro in their sights.
With 10mm drivers, graphene-coated diaphragms, acoustic control chambers and dual hybrid noise-cancelling, they do everything they can to make sure your tunes stay unspoiled by the world around you, plus with IPX4 splash resistance and six hours of battery life (plus 12 more from the charging case) they're more than capable of withstanding the trials of daily life.
Lenovo
2019 saw the first wave of 5G smartphones emerge but 2020 looks like being the year of the 5G laptop – and Lenovo's Yoga 5G is the first. The 14in 2-in-1 folds back on itself to create a tablet, with a Snapdragon 8cx processor, Adreno 680 graphics and Windows 10 keeping everything ticking over. Now all you need to do is find somewhere with decent 5G coverage.
Lenovo also unveiled the 'world's first folding PC' in the ThinkPad X1 Fold, as well as the lightweight Yoga Slim 7, which offers up to Intel Core i7 processors with Intel Iris Plus graphics, and comes in either 14in or 15in screen sizes. Alexa is also onboard. There are also a couple of new Chromebooks, including the 10.1in IdeaPad Duet, which comes with a detachable screen, and the more powerful IdeaPad Flex 5, which comes with a 13in touchscreen, 128GB of storage and 10 hours of battery life.
Shure
Shure is one of the biggest names in headphones but it seemed to get a bit left behind when the Bluetooth revolution prioritised convenience over sound quality – but now it has its own pair of true wireless buds to compete with all the others.
Let's be honest, the Aonic 215 aren't the best-looking pair we've ever seen. In fact, they're pretty ugly, with very chunky appendages that hook behind your ears and hold the batteries and wireless gubbins. That does mean you can unscrew them and go wired if necessary, plus their size means you get eight hours of playback between charges, but if you're looking for a pair of buds to get you noticed, these will do it for the wrong reasons.
Razer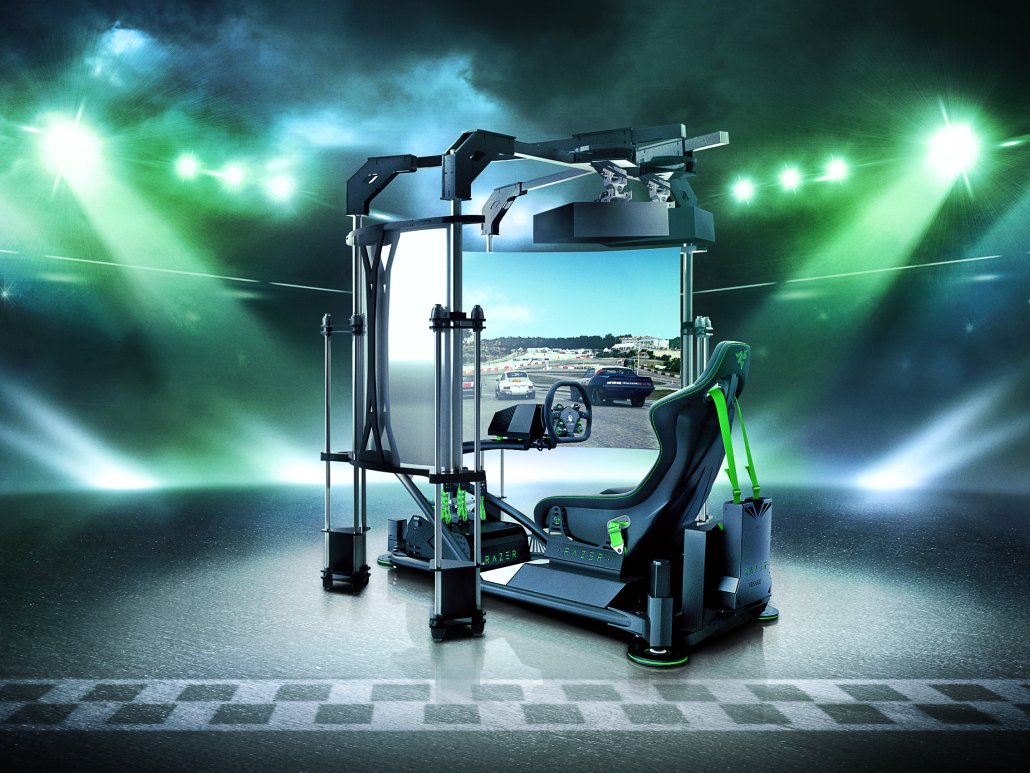 You can always count on Razer to announce something slightly bonkers at a tradeshow and this year it's the Eracing Simulator concept. Designed for people who spend more time behind the wheel than a mudflap, it includes everything you need to shave those all-important nanoseconds off your virtual lap times: a carbon-fibre steering wheel with paddle shifters, a hydraulic platform for next-level force feedback and a 128in, 202-degree Full HD projection system so you can see right into each apex. The harness even applies pressure to simulate G-forces as you brake.
For those without the space for something so extravagant, Razer also unveiled a modular desktop PC called the Tomahawk; a 5G home router so your fragging doesn't have to stop when your Wi-Fi goes down; and the Kishi mobile gaming controller that's compatible with both iOS and Android phones.
Belkin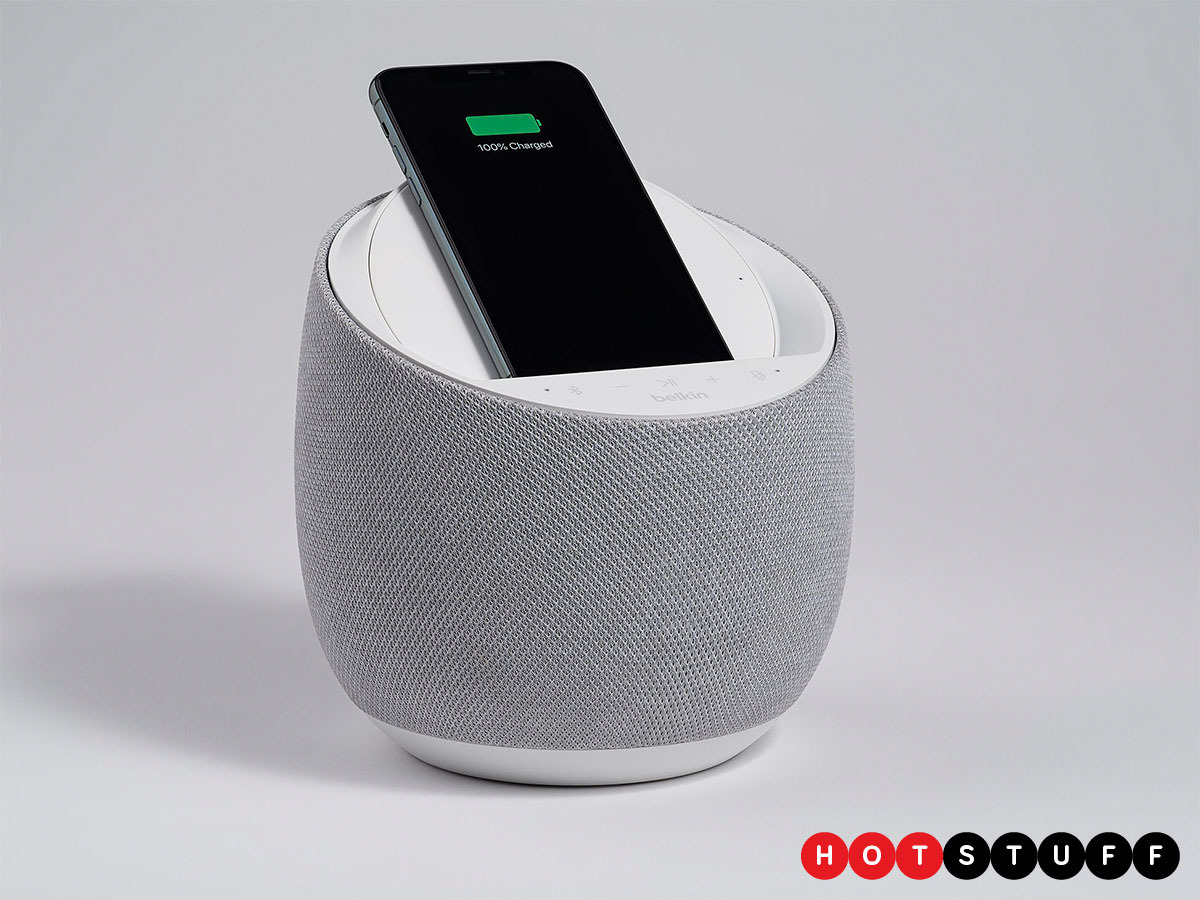 You probably think Belkin only makes cables, cases and keyboards but its new Soundform Elite speaker is one of the niftiest gadgets we've seen for a while. It looks a bit like a futuristic wine cooler but instead of a bottle of Sauv it holds your phone and uses Google Assistant to answer any queries and control your smart home kit while the wireless charging plinth gets to work.
Belkin tapped into Devialet's audio knowledge to tune the acoustics and stop the vibrations knocking your phone off its perch, so we're expecting something that sounds bigger than it looks. Considering it'll set you back £280 when it goes on sale next month, Belkin had better hope that turns out to be true.
Panasonic
CES is like the world's biggest Currys showroom so it can be almost impossible to make a TV stand out without making it the size of a small lorry or rolling it up inside an item of furniture – but Panasonic's gimmick-free flagship 4K OLED looks like the kind of telly we could happily take home.
Available in 55in or 65in screen sizes, the HZ2000 is big but not too big. It comes with Filmmaker Mode, which changes its settings to director-approved levels at the touch of a button, and it's not just the auteurs behind a load of straight-to-Netflix b-movies either – Martin Scorsese, Paul Thomas Anderson and Christopher Nolan are all onboard. It also supports HDR10+, HLG, and Panasonic's Atmos-compatible 360-degree Soundscape Pro audio system.
Nikon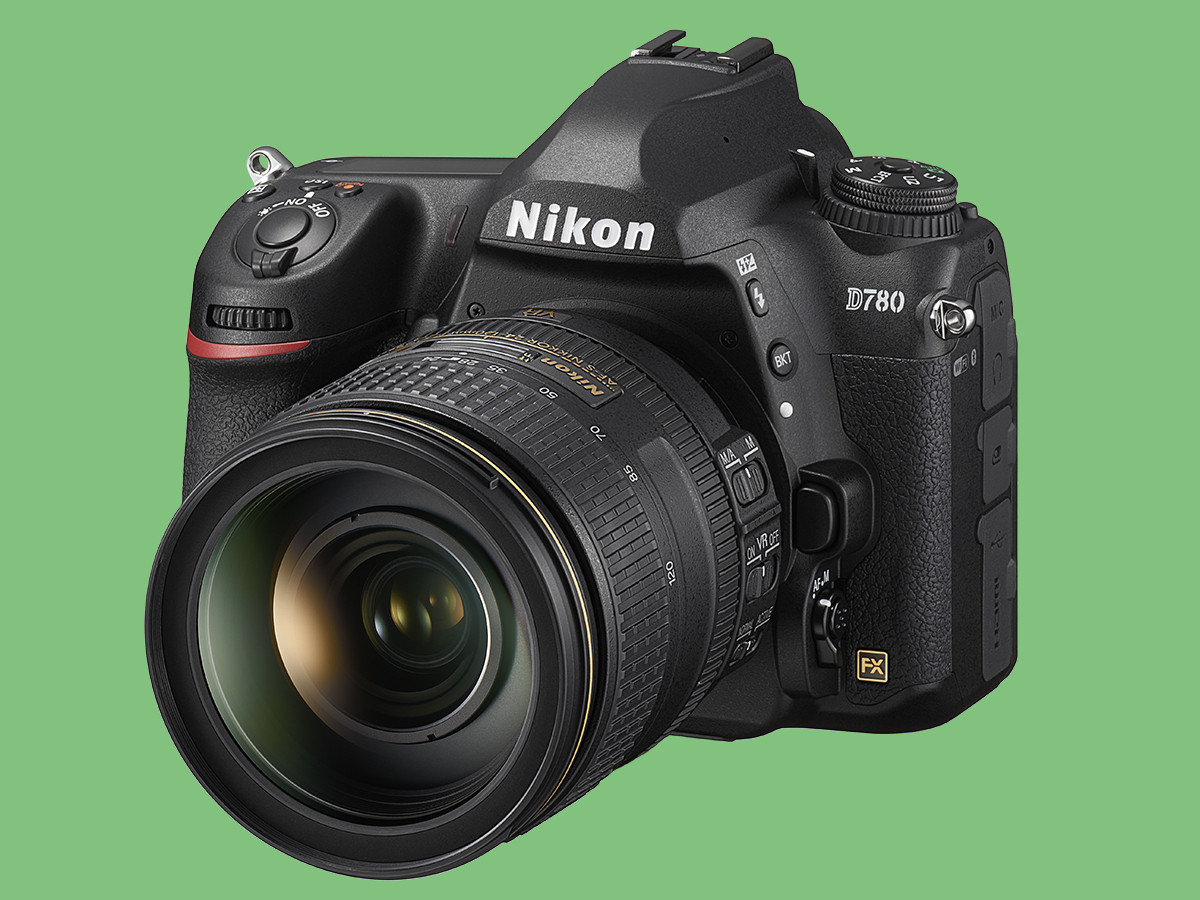 It's not just all about massive TVs this year, (although that is the main order of the day) Nikon has announced two very exciting cameras at CES. Firstly, there's the D780, a full-frame DSLR, successor to the D750 and similar to the excellent Nikon Z6 in a number of features. In Live View, you get 273-point on-sensor phase detection, shoot 12fps in silent mode also in Live View. Video performance sees the biggest boost allowing budding videographers to shoot 4K at 30fps.
Nikon also announced the P950, a bridge camera which is much like its predecessor with 83x optical zoom, but with substantial upgrades like shooting in 4K and supporting RAW format. Hurrah!
Canon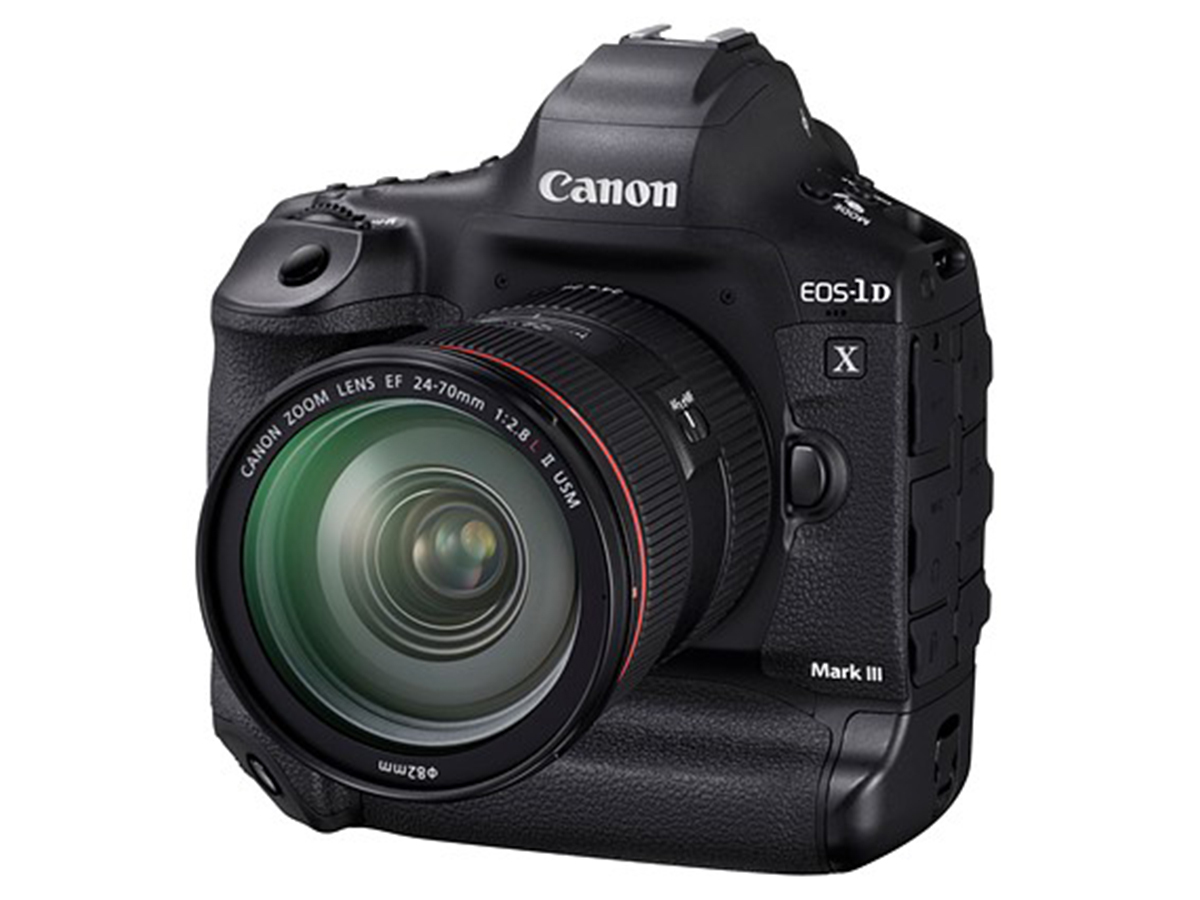 The 1DX Mark III is Canon's most advanced DSLR ever, aimed at pro sports photographers and at £6,500, it might be out of our price range. It also uses CFExpress cards which can manage read speeds of 1.8GB per second and don't come cheap. The 20.1MP full-frame sensor is joined by a new Digic X processor and offers 20fps burst shooting speeds with either the electronic or mechanical shutter. Expect to see them competing in the Tokyo olympics.
HP HP knows that frequently on-the-go businesspeople want laptops that weigh significantly less than a boulder, and they're also aware that they ideally don't want to lose them and risk all those confidential PowerPoints falling into the wrong hands. That's why it made the HP Elite Dragonfly, 'the world's lightest compact business convertible' with a built-in Tile tracker. It's also the first to be equipped with 5G.
We also got a new HP Spectre x360 15, which has been given a design overhaul similar to last year's x360 13. The bezels have been all but shaved off for a 90% screen-to-body ratio, so nothing is distracting you from the 15.6in 4K OLED. The Spectre x360 15 can be configured with up to a 10th Gen Intel Core i7 processor and Nvidia's GeForce graphics.
Rounding off the reveals was the new Envy 32 All-in-One (AIO), which features a 31.5in 4K display, up to a 9th Gen Intel Core i7 processor, Nvidia GeForce RTX 2080 graphics, up to 32GB of DDR4 memory, up to 1TB SSD, and speakers tuned by Bang & Olufsen.
Asus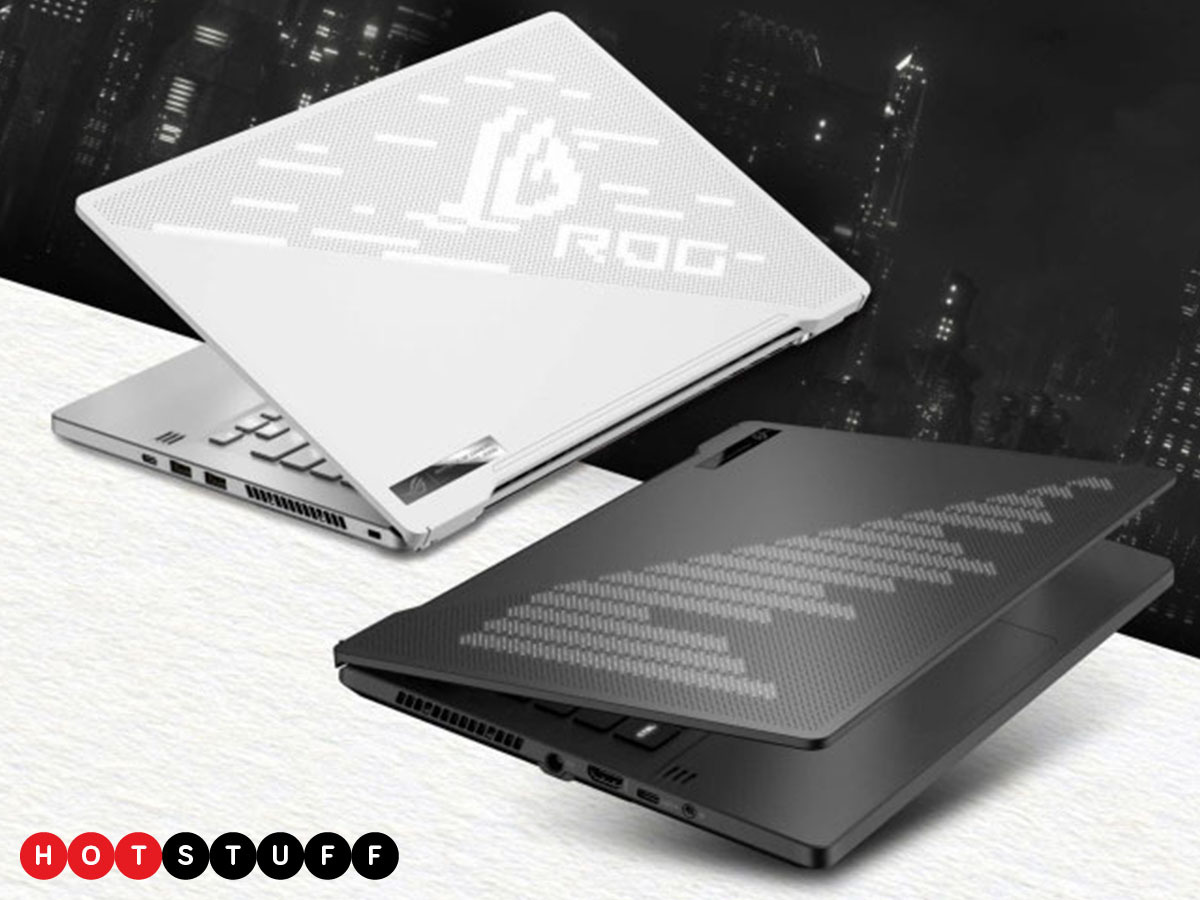 As per, Asus announced enough PCs, laptops and monitors to build a house with, but one in particular stood out to us. The ROG Zephyrus G14 continues the Zephyrus line's tradition of squeezing high-end gaming specs into an ultraportable package. Weighing in at a very backack-friendly 1.6kg, the new model runs on AMD's new 4th Gen Ryzen CPUs and gives you the option of a display with 120Hz refresh rate. Then there's the lid, which features an AniMe Matrix display adorned with 1,215 white mini LEDs that can be customised to display graphics, animations music visuals and even GIFs.
We also liked the look of the ExpertBook B9450, a superlight business lappy that's just 14.8mm thin with a 10th Gen Intel Core processor under the hood and up to 20 hours of battery life.
Everyone else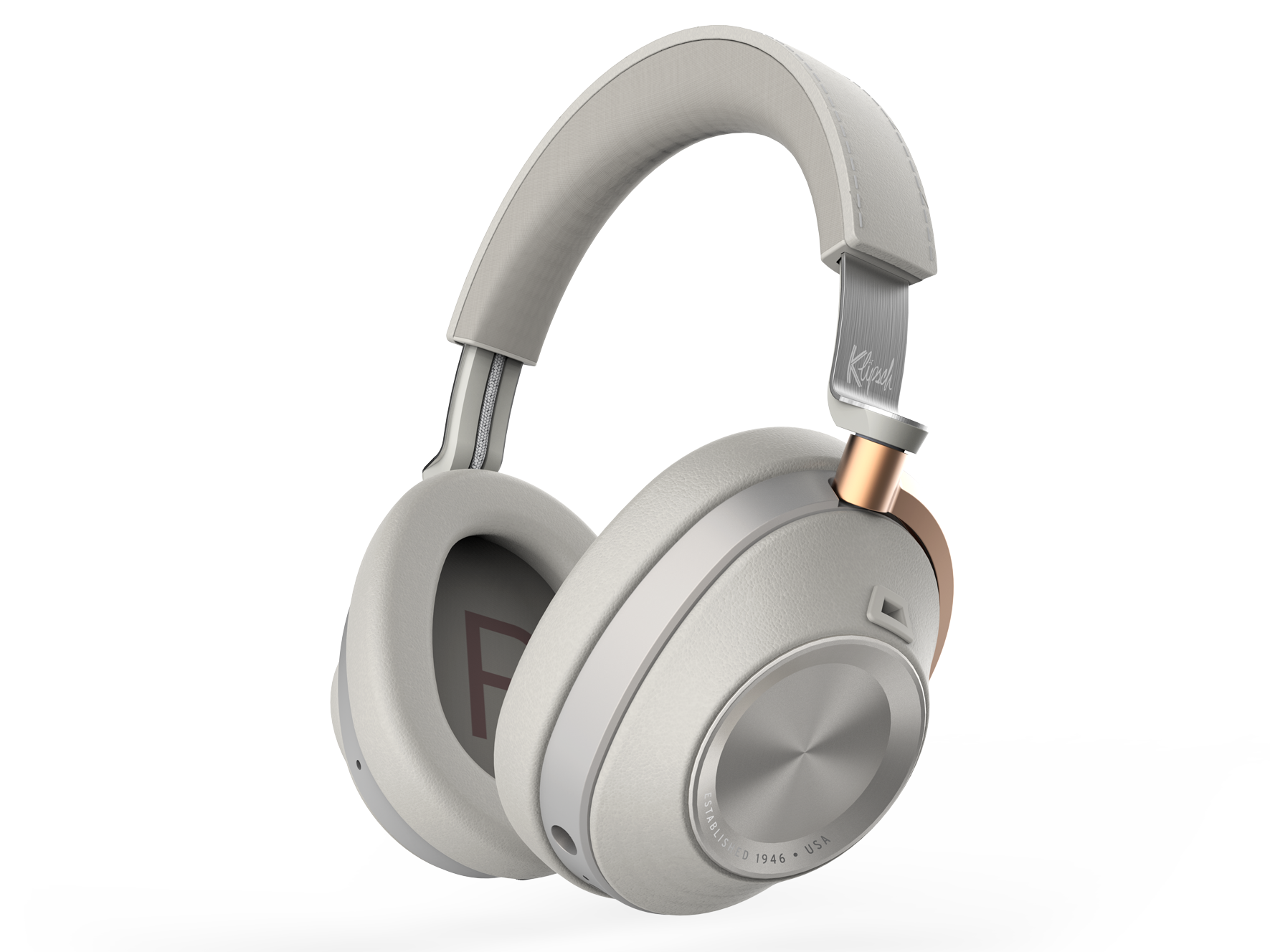 Elsewhere at CES, Nanoleaf has added a couple of new additions to its smart light system. The new hexagon-shaped panels can be integrated with its touch-sensitive Canvas lights, meaning more possibilities for your wall-mounted modular lighting setup, while its Learning Series is designed to make smart lighting more intuitive and cut down on your manual control.
If you've ever fancied owning a Segway but were put off by all that standing up, the new S-Pod might be exactly what you've been waiting for. Essentially an X-Men-style wheelchair with two wheels and the same weight-controlled movement, it's designed for airports and can scoot you along at up to 24mph.
If you're in the market for a new smartwatch, Amazfit has got a new rugged one that's rather excellently named the T-Rex, Suunto has unveiled a new Wear OS watch called the 7, and Skagen's new Falster 3 comes with a 1.3in OLED screen, a Qualcomm Snapdragon 3100 processor and 1GB of RAM. Meanwhile Withings' ScanWatch takes heart and sleep monitoring to new levels.
We've also seen Klipsch announce a range of ANC-enabled earphones and over-ear headphones, plus Bosch has revealed an AI-powered virtual sun visor for your car.
Jabra launched the Elite Active 75ts, which are smaller than the the Elite Active 65ts they replace, and offer audio tuned to your personal hearing profile.
JBL launched its first Dolby Atmos soundbar, the Bar 9.1.
Super Retro Champ is a Switch-style console for original SNES and Mega Drive carts.
Insta360 unveiled the One R, a modular 360 action cam.
Mobvoi's TicPods 2 Pro one-up the AirPods with nifty AI features.
Audio-Technica showed off its new noise-cancelling true wireless earbuds, the catchily named ATH-ANC300TW.
And finally, the super weird robot cat pillow Qooboo, which debuted a few CES' back, has been shrunken down to bag size.
The Amazfit PowerBuds offer more battery than the AirPods Pro for just $99.
Autel's Evo 2 is a foldable 8K drone.