Bose QuietComfort Ultra vs AirPods Max: which wireless headphones are best?
These top-of-the-line headphones go head-to-head – which of the over-ears will come out on top?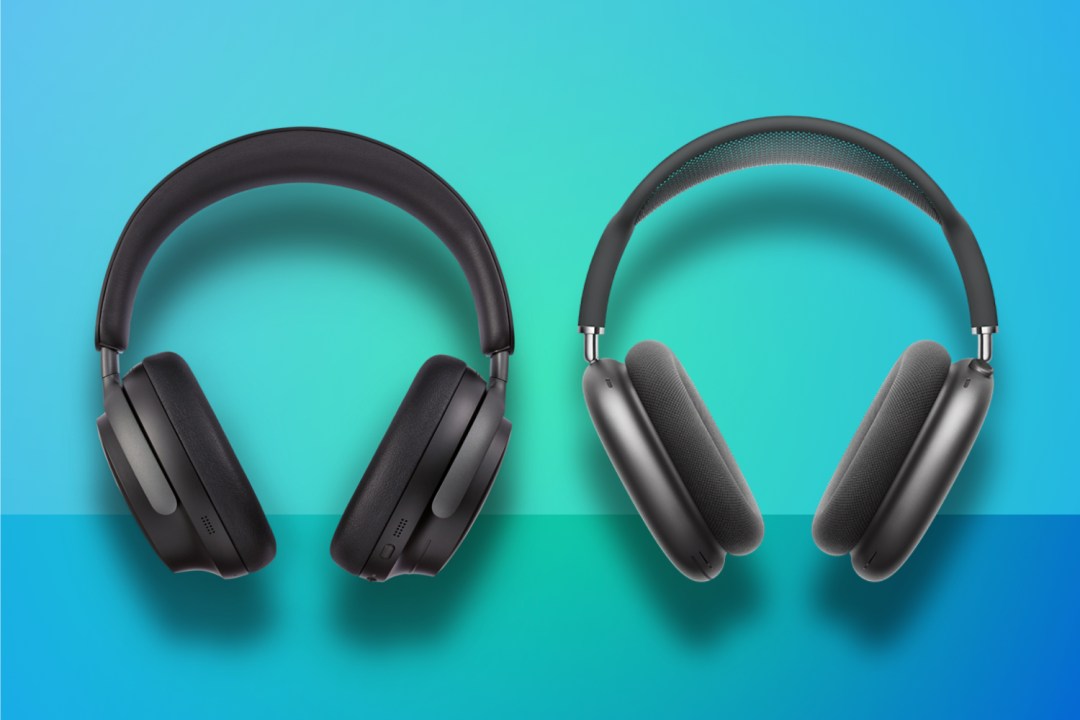 Not to put ourselves in the blue bubble camp, but AirPods Max are a great set of headphones. They're convenient, sound pretty decent, look rather snazzy, and pack a ton of top-notch features that blast out the competition. But the new kid on the block is Bose's recently released QuietComfort Ultra headphones – a set of over-ear cans that are set to impress. While they take on different form-factors, these two headphones are some of the top picks for audio.
While we've spent plenty of time with AirPods Max since their launch in late 2020, we've only had a short hands-on session with the QuietComfort Ultra Headphones. That means it's too early to say categorically which is best – but there's plenty of tech to talk about in the meantime. Here's how the two sets of headphones stack up.
Design and function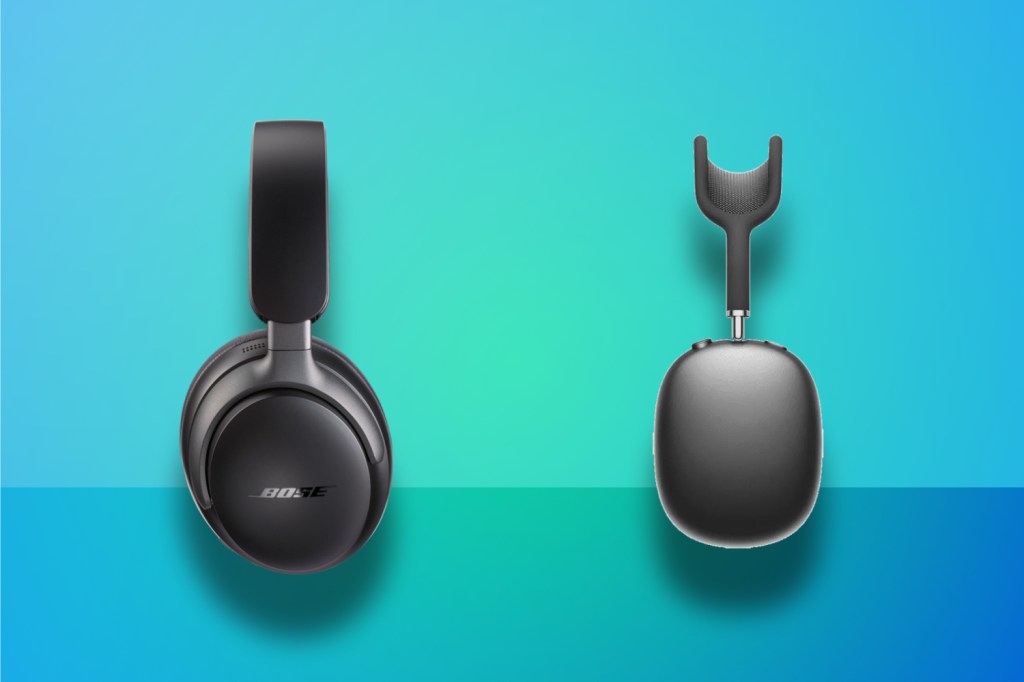 Bose revamped all things about QuietComfort Ultra headphones from the previous-gen model, including the design. They're chunky at first look, but do have a more minimal look with sleeker styling. There's a plain matte effect, but this seems to attract fingerprints and smudge marks. Thankfully, they feel strong in the hand, and are clearly made from sturdy stuff. The cans weigh in at 250g, which is lighter than other over-ear headphones.
AirPods Max look pretty different in comparison. They offer stylish aluminium ear cups with a brushed finish – you won't find any plastic on these bad boys. This extends to a metal connector that houses the adjustable mesh fabric headband. You may see fingerprints on the polished aluminium, but the rest is pretty resilient. However, the metal finish weighs heavy on the head. The over-ear AirPods come in at a whopping 385g, which is a lot heavier than most headphones, never mind just the Boses.
On the QuietComfort Ultra cans, there are physical controls, power/Bluetooth pairing, multifunction buttons and a handy volume slider on the right ear cup. AirPods Max offer an adjustable crown to play/pause music, adjust the volume, and reach Siri. There's a dedicated button for noise cancellation, but no power switch – the carrying case (love it or hate it) handles this automatically.
Bose claims that battery will last up to 24 hours on the QuietComfort Ultra Headphones, and takes up to three hours for a full charge via USB-C. We can't guarantee this claim yet, but that'll be the first thing to test once we can get our hands on a pair. AirPods Max, on the other hand, squeeze out a slightly lower 20 hours of listening time.
Features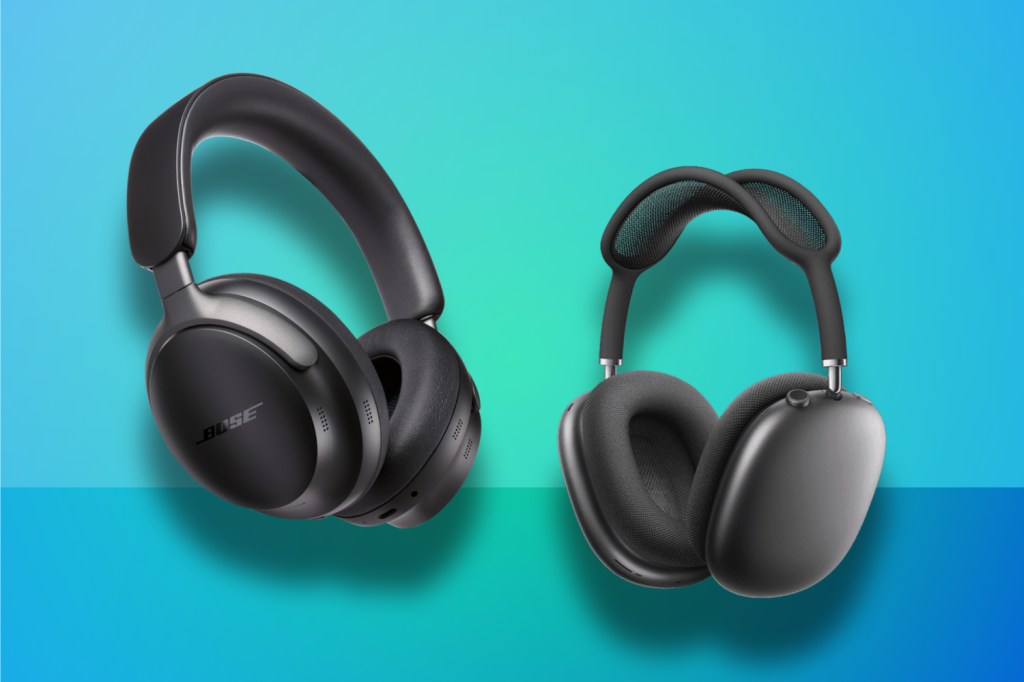 Bose is proudly touting its Immersive Audio tech as a top feature for QuietComfort Ultra Headphones. It's a version of spatial audio that makes sound appear from all around you. Music and audio has a wide sound stage in front and to the sides, mimicking the effects of stereo speakers. They're designed to put you right in the audio 'sweet spot' for a more authentic experience. 'Still' mode delivers a fixed sound when you're sitting down, and 'Motion' then moves the soundstage around based on head movement for when you're on the go. All adjustable EQing, custom modes and personalisation are done through the Bose app.
However, AirPods Max are arguably one of the founding fathers of Spatial Audio. Apple rolled out the tech back in 2021 with over-ear AirPods being one of the few models to support the feature, and has only improved it since. The feature is baked right into iOS for FaceTime calls and videos, as well as music and podcasts. They do a rather convincing job, and let you pick between head-tracked and still options.
Both headphones let you access a smart assistant depending on your device, but AirPods Max support you yelling out "Hey Siri". Of course, AirPods work best with iOS, but do support Android devices – the QuietComfort Ultra cans support both. Bose's headphones offer a customisable EQ, and while AirPods lets you fiddle around with bass or treble preferences, it's not quite the same. Neither of the headphones offer any IP water or dust resistance, but Apple claims it's offering can handle splashes.
Sound and noise cancellation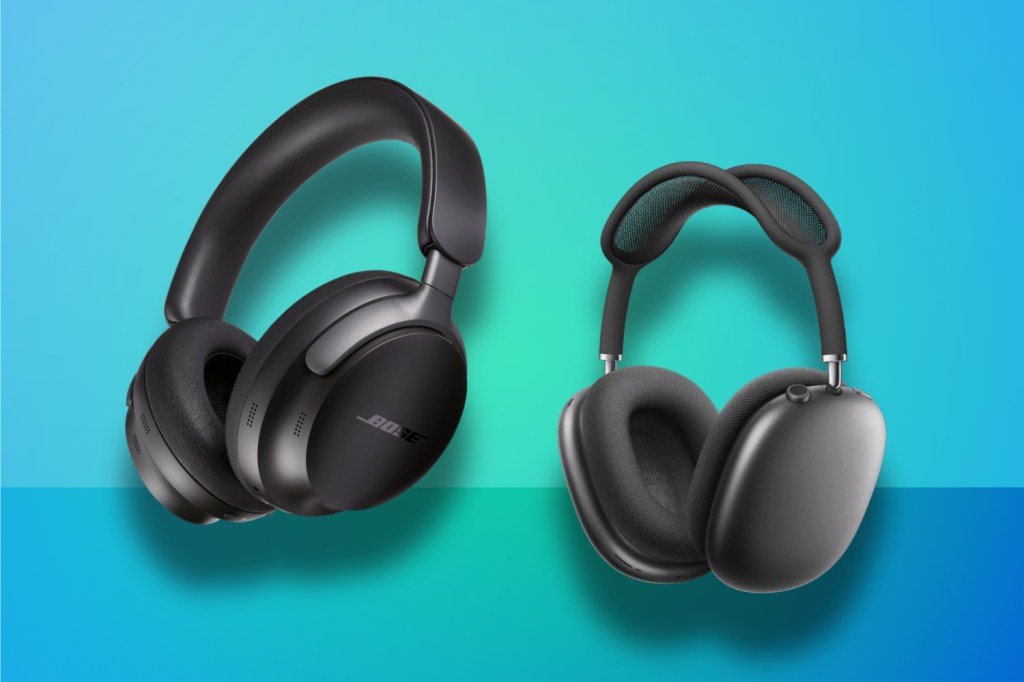 As Apple's first attempt at over-ear headphones, we wondered if AirPods Max could carry over the sound quality from other first-gen AirPods on offer. Getting our hands on the cans, it's pretty obvious that they can. Your favourite tracks are beefy, crystal clear, and pack a punch. AirPods Max tend to opt for a more balanced EQ, but can pump out the low end with ease. They're powered by massive 40mm drivers, which pump out sound directly into your canals. Until we can truly test the Bose QuietComfort Ultra Headphones, it's hard to give a fully accurate opinion on sound quality. However, our hands-on experience with the cans suggest that audio will sound clean, well-balanced, and immersive.
With AirPods Max, there's a dedicated chip to handle noise cancellation. The over-ears have a stellar reputation for blocking out unwanted noise, but can leave you with a slight hissing sound at times. If you're not a fan of noise cancellation, you can listen in Transparency mode, and the regular mode blocks out sound pretty well thanks to the ear cups. With the Bose headphones, ANC demos have been equally impressive, but how it copes with public transport will be the true litmus test. QuietComfort headphones have a stellar reputation for noise cancellation, as does Bose, so we'd expect similarly impressive results.
Price
The Bose QuietComfort Ultra Headphones certainly aren't cheap. Pre-orders are open right now on the Bose website for $429/£450. That puts it on par with many high-end ANC headphones in the US, but nudges them more into premium territory in the UK.
AirPods Max come in for a similar, equally high price. You can grab Apple's over-ear offering for a similar $549/£449 straight from the brand. It's pretty on par for premium wireless headphones these days, but you'll find the better deal in the UK this time around.
Bose QuietComfort Ultra vs AirPods Max verdict: which is best?
Both the QuietComfort Ultra and AirPods Max are very similar offerings. The biggest differences come in how the headphones look and feel, as well as the features they offer. Sound-wise, both sets of cans are pretty evenly matched. Apple's offering may feel slightly more premium than the Boses, if that's any factor in your decision-making. Until we can give the Bose QuietComfort Ultra Headphones a dedicated review, it's tough to say whether they're worth the hefty asking price.