Bose QuietComfort Ultra Headphones hands-on review: mind-blowing audio
Flagship cans pledge a sound like no other, thanks to new spatial audio tech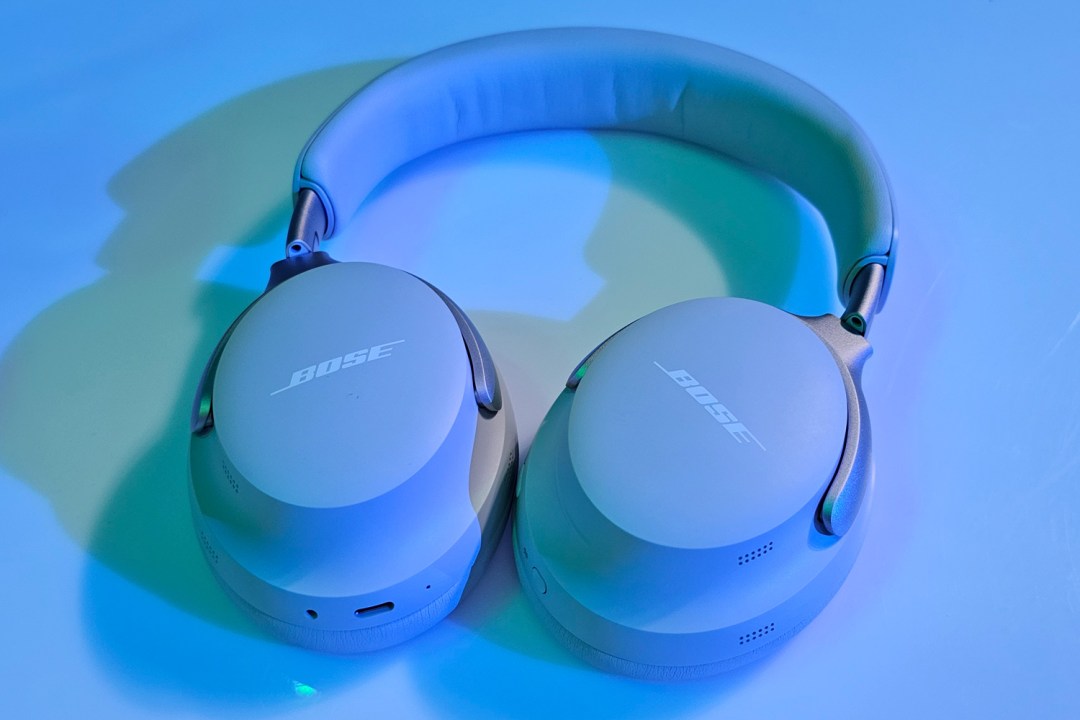 Initial Stuff Verdict
A little more cumbersome in design than their predecessor, and they certainly don't come cheap, but there's no denying Bose's latest spatial audio tech is a level up in sound.
Pros
Bose Immersive Audio is a show-stopper
Physical controls for easy use
Top-notch noise cancelling
Updated mics for better call quality
Cons
Design could feel more high-end
Most expensive Bose cans yet
Introduction
Whenever Bose brings along a new generation of noise-cancelling headphones, it's a big deal. And when the firm that effectively brought ANC into the mainstream promises an entirely new type of sound, you can bet we sat up and took notice. The QuietComfort Ultra Headphones also bring a fresh look and streamlined controls to rival the current crop of top-tier over-ears.
The replacement for the four-year-old flagship Noise Cancelling Headphones 700, the QuietComfort Ultra doesn't come cheap. At a whopping $429/£450 (yes, that's a considerable price gulf for Brits at the current exchange rate), can spatial audio and a few other upgrades possibly be worth the price of admission? We took a closer look at the firm's New York launch event to find out.
Design & build: chunky monkey 
According to Bose, the QuietComfort Ultra Headphones have been completely re-engineered from the last-gen model. Think proprietary signal processing, a more robust chipset than before, and more advanced microphones. All you'll see at first, though, is the dramatically shaken-up styling.
These headphones are a fair bit chunkier than the Noise Cancelling Headphones 700, and while the simpler lines give a more minimal look, they're lacking that sleek curved band shape the 700 was known for. They don't follow the same theme as the also-new QuietComfort Ultra Earbuds, which have a metallic finish that elevates their design; it's plan old matte effect plastic here. During our hands-on demo, the headphones were also keen to hang on to every fingerprint, displaying smudge marks that cheapened their overall look. Not good.
Build quality is at least as good as you'd expect from Bose, with the cans feeling sturdy and pleasant in the hand. But we do think they're missing a certain finesse or premium edge that you'd expect from a pair of headphones at this price point.
One area that has been improved is the new physical controls, which Bose reckons will make the headphones easier to use over the touch-sensitive 700. There's a power/Bluetooth pairing button on the left along with a capacitive touch strip for volume control, and a multifunction button. This toggles between listening modes, answers or ends calls, and playback controls. It's rather slick. On the other ear cup you get an LED indicator, a 2.5 mm jack, and a USB-C charging port.
So how do they feel to wear? The Bose QC Ultra Headphones are a great fit, fully enveloping your ears while leaving enough space to breathe. We can image you'll be able to wear these cans for long periods of time without feeling like they're clinging on to your head too hard, or causing a case of sweaty lugs like some pairs can.
Features and sound: All-encompassing
The design change might not please everyone, then, but Bose has really put its all into the QuietComfort Ultra Headphones' audio department. The new Immersive Audio is the biggest addition, using bespoke spatial sound tech to create a more expansive, multi-dimensional soundstage. Best case scenario, it's like your tracks are actually being played live in the room with you.
From just a few minutes of listening during our hands-on time, it was clear that this audio upgrade was nothing short of game-changing for Bose. Music felt super clean, well-balanced and all-encompassing with Immersive Audio enabled. The 'Still' preset places the sound in front of you, so when you turn from side to side the soundstage stays in one place. In 'Motion' mode, it moves with you. It's an incredibly impressive bit of tech – but is it any better than the spatial sound we've seen from rival headphones? A full review will decide a little closer to launch.
We got a better idea of how CustomTune dynamic equaliser and ANC adjustment worked during our short demo. Bose played external sounds that mimicked busy city streets and public transport, which the Ultra Headphones were able to completely cut out. We were impressed with the tech in last year's QuietComfort Earbuds II, but the effect feels even more pronounced here.
As well as being more customisable – with an all-new "Immersion Mode" for a complete escape from the outside world -, the noise cancellation in the Ultras is as effective as you'd expect from Bose, with no feeling of suction or unpleasant hissing to report.
The QC Ultra headphones also have uprated microphone tech in the form of a new beamforming array, which can differentiate your voice from 360 degrees of unwanted nearby sound. Bose says this will deliver crystal clear calls with "stunning accuracy", but we weren't able to test this out during our short time with the headphones.
When it comes to battery life, the QC Ultra Headphones promise up to 24 hours of battery life on a single charge while Bose Immersive Audio is turned off, and up to 18 hours when it's turned on. Again, this is something else to confirm in a full review later.
Bose QuietComfort Ultra Headphones initial verdict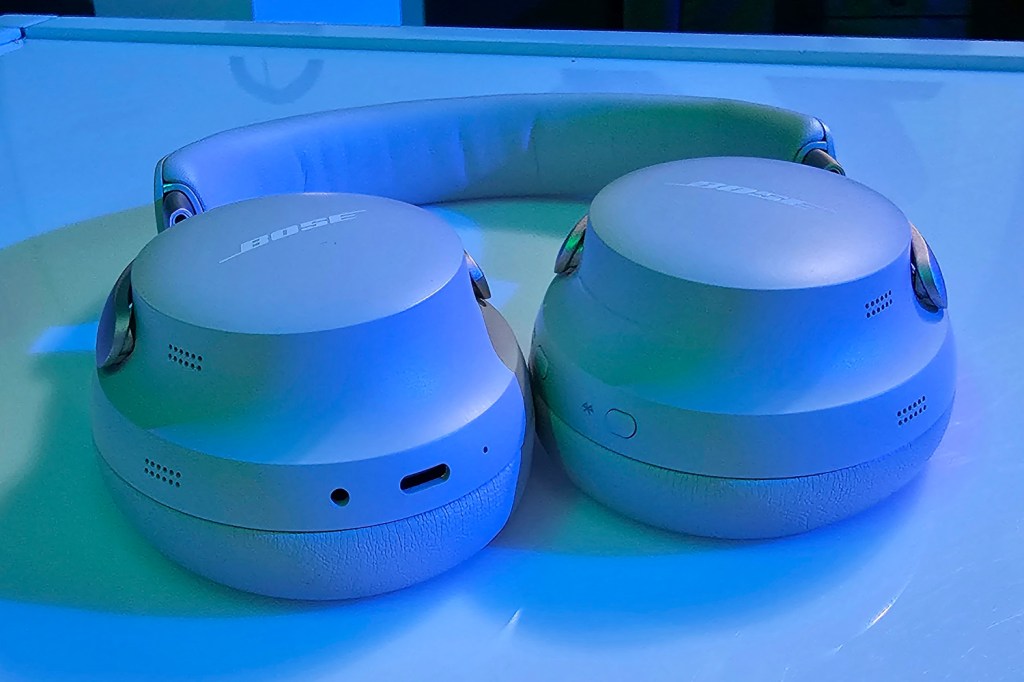 While there'll be much more testing needed to get a better idea of how good these headphones really are, there's no denying that Bose has really upped its game in the audio stakes.
It's not only noise cancelling we've got to look forward to here. The spacial audio upmixing from any device might just make your music more detailed, enveloping and thus realistic.
The QuietComfort Ultra Headphones will be available in Black and White Smoke colourways when they hit the shelves in early October. If you're worried about missing out, you can pre-order them now from Bose.com.