The Stuff Gadget Awards 2022: Headphones of the year
It's time to listen up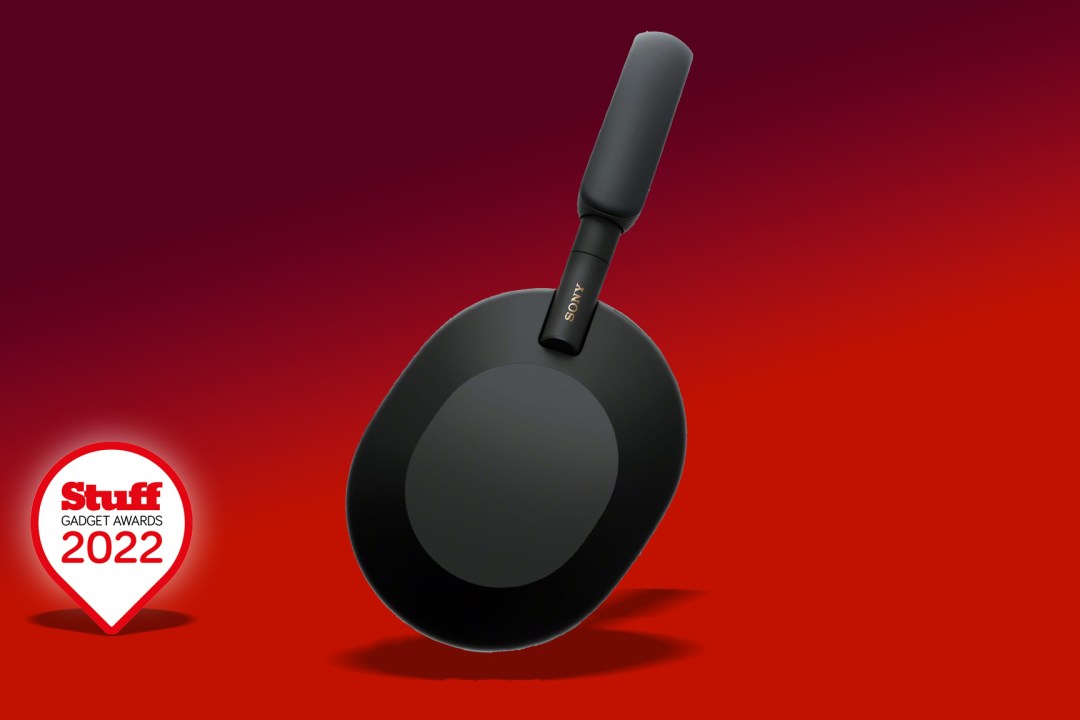 Here at Stuff, we collectively go through a lot of headphones of all shapes and sizes in any given year, so when the time comes to select the best of the bunch, it can feel a bit overwhelming. 2022 is no different.
That said, our favourite over-ear noise cancellers probably weren't hard to arrange, with the overall winner continuing a seemingly unstoppable hot streak. The true wireless category was a tighter affair, eventually a two-way fight between two tech heavyweights and their respective sequels to some of our go-to in-ears from the last few years.
Of course, not everyone wants to spend big on headphones, and we pay as much attention to what's going on at the cheaper end of the market, which had some brilliant new additions this year. And finally, all the runners are catered for in our best fitness headphones category, the winner of which has dominated this space for a long time.
There's a lot to get through, so let's get cracking.
Over-ear headphones of the year: Sony WH-1000XM5
Sony's WH-1000XM5s are our new favourite headphones, replacing the Sony WH-1000XM4s, which replaced the XM3s. But reader, when we learned that this time around Sony had decided to redesign its flagship cans, we were a bit worried. We needn't have been as the XM5s are just as supremely comfortable and lightweight as their esteemed predecessors, even after long periods. Do we wish they still folded? Possibly, but you get used to it.
The already exceptional noise-cancelling is somehow even better now, while sound quality has also gone up another level. Wear detection has been improved for the XM5s, and if you're a big smart assistant botherer the you'll be happy to learn that you can now summon either Alexa or Google Assistant handsfree with the required wake word.
All in all, the best got noticeably better with the WH-1000XM5s, and we'll be happy with these on our head until Sony decides to outdo itself again.
Highly commended: Bowers & Wilkins PX7 S2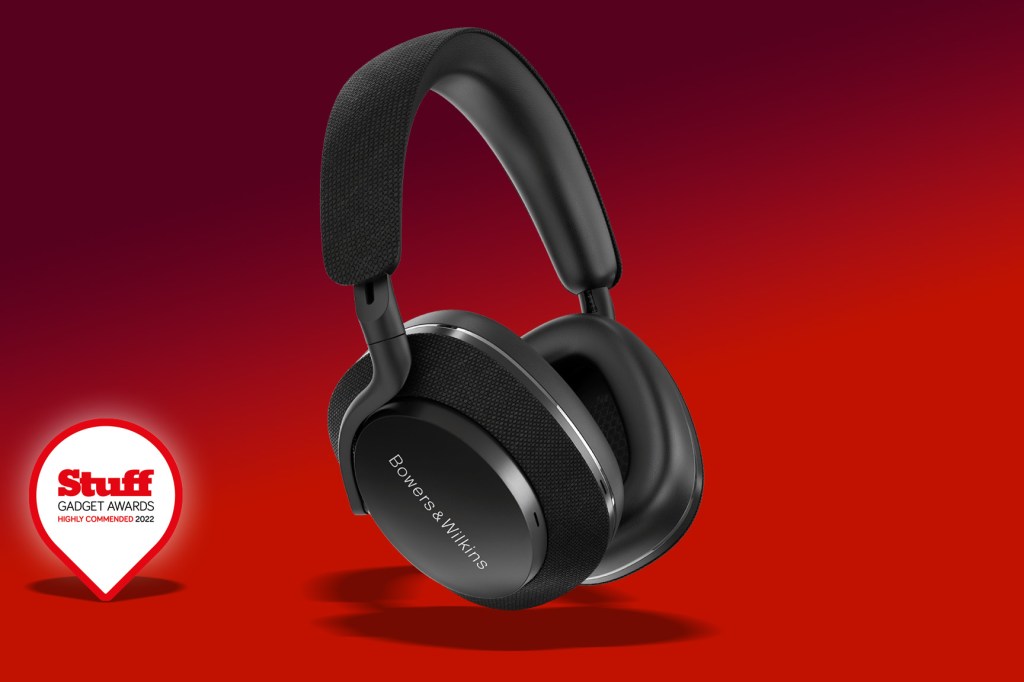 Bowers & Wilkins's PX7s have been a permanent resident in our headphones top 10 list for several years now (since 2019 to be precise), so we were always going to be excited about an updated version. The new 40mm angled driver units are mightily impressive in action, even if we did find the low end to be a teeny bit overbearing at times. Luckily you can tweak that in the EQ if you feel the same. Noise-cancelling is great too, so whether you go for these or the Sonys is really a matter of preference. You can't go wrong either way.
Also shorlisted: Sennheiser Momentum, RØDE NTH-100, Technics EAH-A800, B&O Beoplay HX
Most of the big players in the headphones space had an impressive 2022, so make sure you read around to find a pair that meet your specific needs.
True wireless headphones of the year: Bose QuietComfort Earbuds II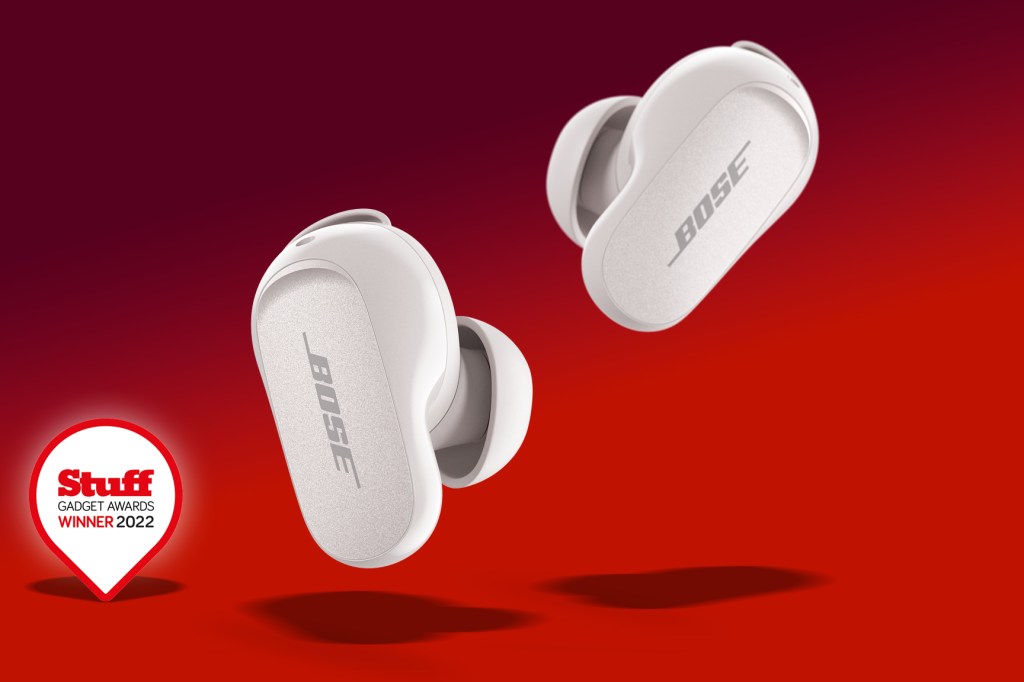 As the inventor of noise-cancelling headphones, nobody was surprised when the first Bose in-ears to bear the QuietComfort name were incredibly good at blocking out unwanted racket. They didn't sound half bad either.
Our big issue was with the design, the buds too chunky for our liking and the charging case even worse. So we were chuffed when Bose told us that it had streamlined the second-gen buds, which are smaller, lighter and simply more wearable than their forerunners.
The QC Earbuds II show their sonic strength whichever stop on the frequency range you choose to focus on, and once again the ANC is as close to flawless as you'll find on a pair of true wireless earbuds. We've encountered slightly better-sounding buds, and a fair few that last longer, but taken as a whole package, nothing could beat Bose this year.
Highly commended: Apple AirPods Pro 2
Apple struck gold with the AirPods Pro, which is probably why we had to wait a bit longer than we expected for a proper sequel. But it finally arrived this year, looking very similar to the OG model but boasting punchier sound and improved noise-cancelling. Battery life has had a boost too. The end result is headphones that earn the "2" at the end of their name, and even if you don't love the spatial audio features that Apple is now really pushing on its headphones, they're at the very least worth turning on when you're watching a movie.
Also shortlisted: Sennheiser Momentum True Wireless 3
It was a case of third time, still charming with Sennheiser's Momentum True Wireless 3, even if the all-round better buds couldn't quite make it into our top two.
Budget headphones of the year: Sony LinkBuds S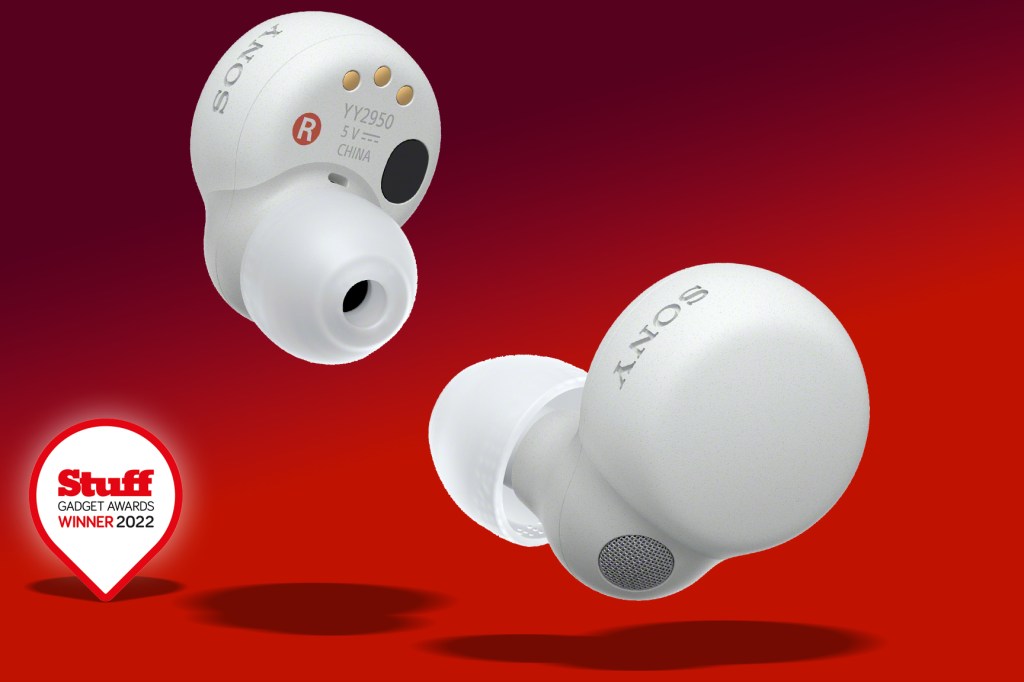 Sony was onto something with the LinkBuds. Rather than following the noise-cancelling crowd, these strange-looking buds were actually designed to let the outside world in. We liked them, but Sony was clearly a bit anxious about their niche appeal, as the LinkBuds S arrived in our lap only a few months later, and they're rocking a far more conventional look and feature set.
The ambient mode is still one of the best we've encountered, but in an admission that some people just want to be cocooned with their tunes, this time Sony added noise-cancelling too, the intensity of which you can tweak in an app. Features like Speak to Chat, which Sony is seemingly cramming into every one of its headphones possible these days, is still a hit and miss gimmick, but it's still good to see it in budget buds.
If you want the very best audio and ANC from Sony-made earbuds then you'll need to spend a bit more on the brilliant WF-1000XM4s, but you can't argue with what's on offer here, and the best thing we can say about the LinkBuds S is that they stayed in our ears long after we'd finished testing them.
Highly commended: 1More Sonoflow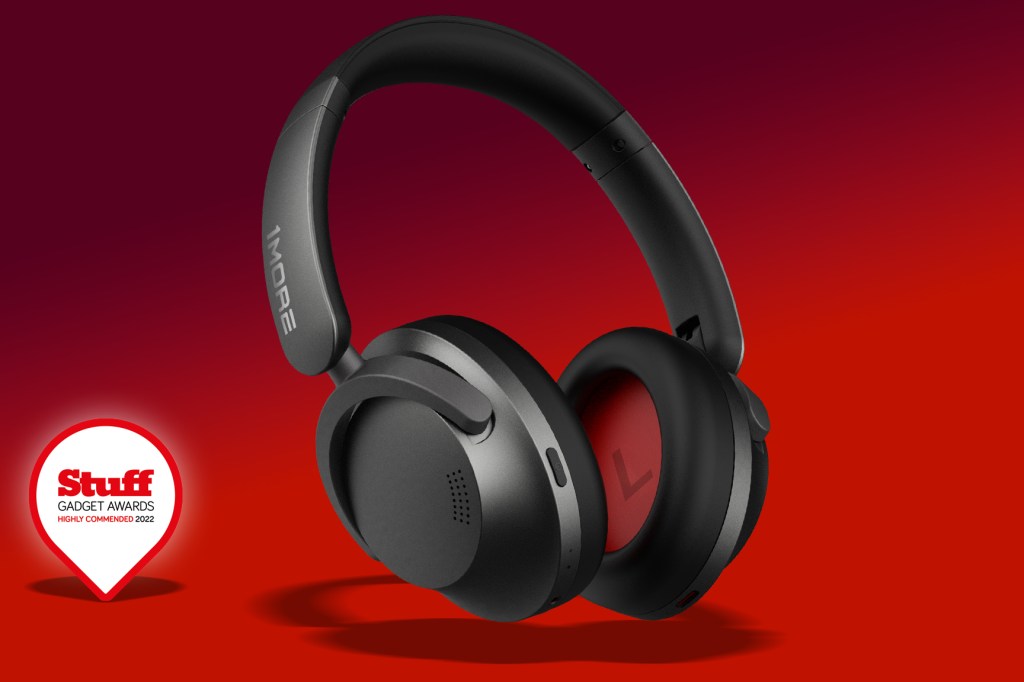 If you weren't paying attention you could very easily find yourself walking out of a shop with the 1More Sonoflow thinking they were Sony's flagship cans. And that would likely disappoint you later on, because while these headphones would probably get a job as a WH-1000XM5 lookalike, they certainly don't sound as good, nor are they as good at noise-cancelling. But at well under £100, that's not surprising. What is surprising is how enjoyable these headphones are to listen to for the money, and the fact they have functional ANC shouldn't be overlooked. A great bargain.
Also shortlisted: Denon AH-C830NCW, Sony LinkBuds
Denon's AH-C830NCW buds have a lot of competition and couldn't quite win out in this category, but there's a lot to like for the price. And we've already mentioned the Sony LinkBuds, which are fine headphones that were ultimately beaten by their more versatile follow-up.
Fitness headphones of the year: Beats Fit Pro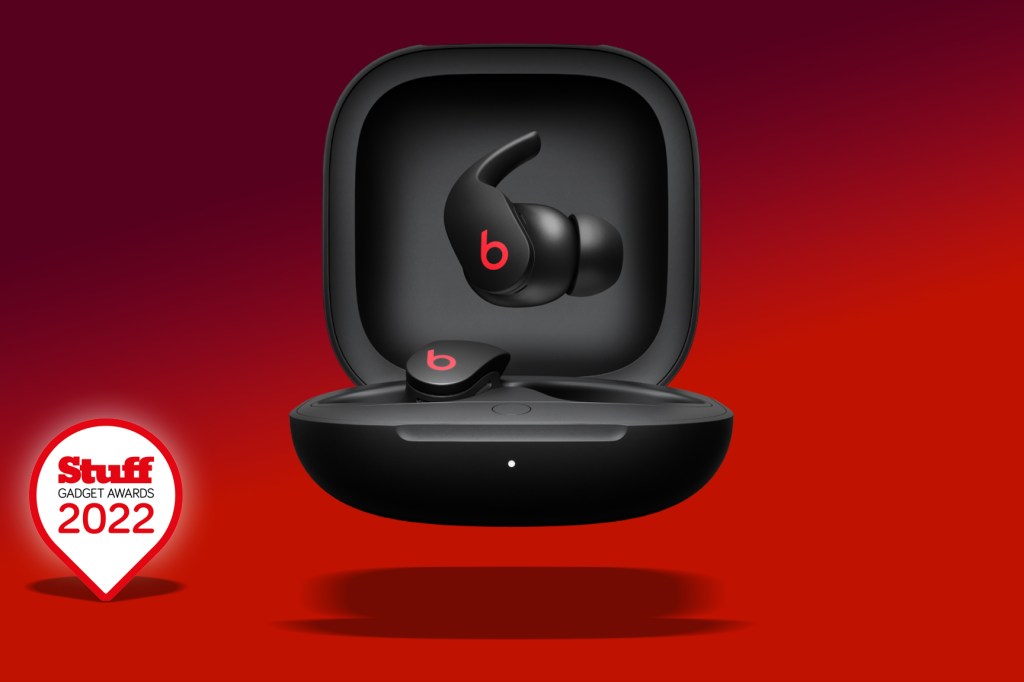 We reviewed the Beats Fit Pro way back in January, so it's a testament to their quality that nearly 12 months on they're still the headphones we reach for when the gym calls. Why? Well they stay in for a start, and you'd be shocked at how often that isn't the case with fitness-focused headphones. We like the new wingtip design and found the buds to be seriously comfortable, even 45 minutes into a run.
Powered by the same Apple H1 chip as found in the AirPods Pro, you can expect similar noise-cancelling and transparency modes, plus spatial audio and Apple's Adaptive EQ tech, which tailors sound to your environment. Performance is good across the board and the Beats Fit Pro get on as famously with your iPhone as you'd expect, but it's the fit that really wins out here, and our ears simply wouldn't let us choose another winner.
Highly commended: JBL Reflect Pro
With the Reflect Pro, JBL wanted to give its sweaty user base everything they need from a pair of fitness headphones, and it succeeded in pretty much every department. They fit well, sound lively, last for ages and cancel noise more admirably than you might expect. We're not totally in love with the design or the size of the case, but if you can look past cosmetics, it's hard to imagine you'll be unhappy with these buds accompanying you on a run.
About The Stuff Gadget Awards
The Stuff Gadget Awards are where we reward the best tech we've seen during the year with gongs that celebrate their status as the cream of the gadgety crop. Read more about The Stuff Gadget awards.