Bowers & Wilkins PX7 review
No-nonsense noise cancellers with excellent sound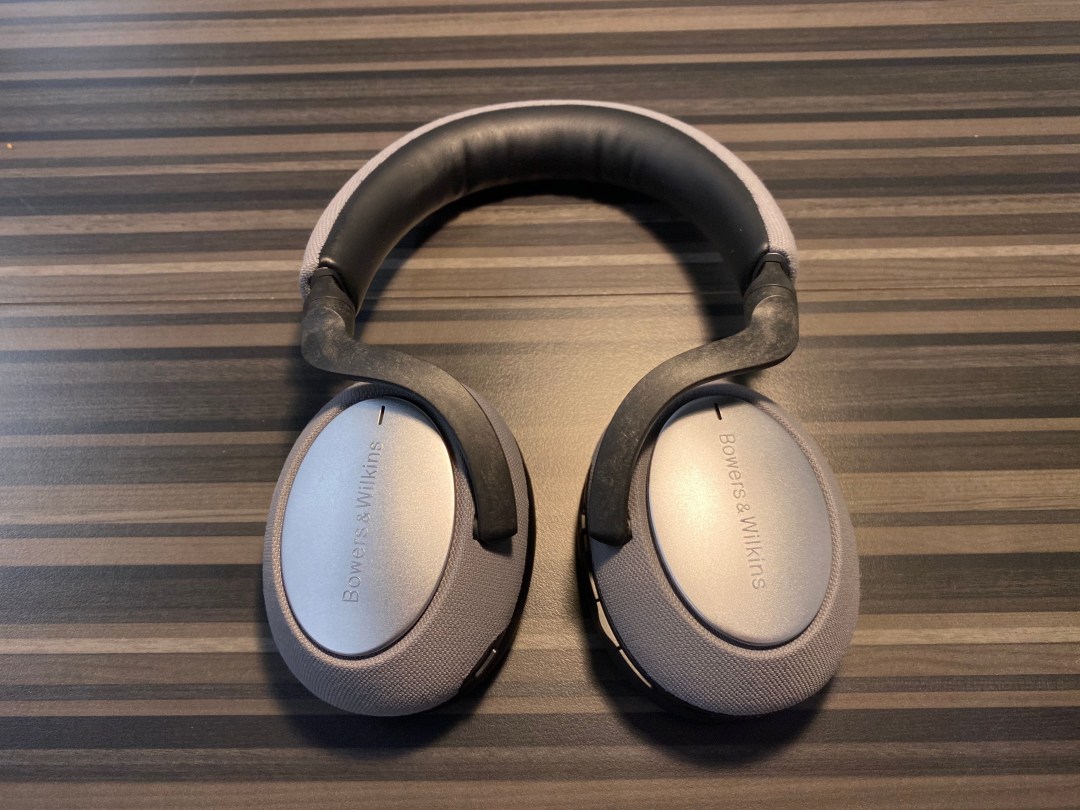 For most people, choosing a pair of noise-cancelling headphones comes down to a tossup between Sony and Bose.
But you'd be doing your ears a disservice if you ignore Bowers & Wilkins. And what have they ever done to deserve that?
B&W had its first crack at noise-cancelling two years ago with the PX, and immediately looked as surprisingly comfortable among its more experienced competitors as Sheffield United do on their return to the Premier League.
Fast forward to 2019 and we have a successor in the shape of the PX7. With improved noise-cancelling even better B&W sound, the new model easily keeps up with this year's flagship cans, and should give Santas everywhere something to think about.
Design: Grey matter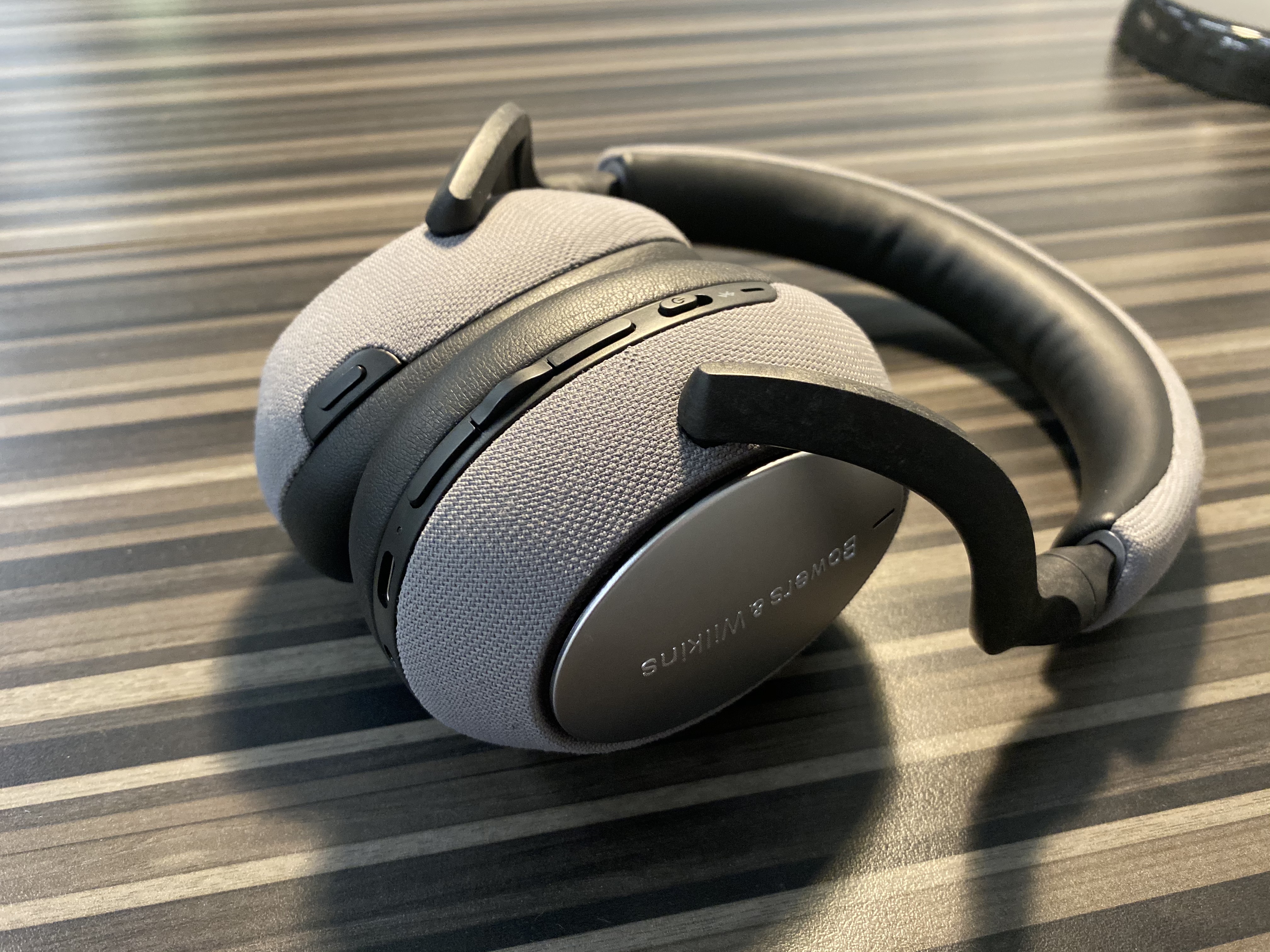 If the original PXs were business class-only headphones, the PX7s are happy to slum it in economy. That they look ever so slightly less sleek isn't meant as an insult though. Chunky, spongy and wrapped in a light grey fabric, there's little to dislike, and I found the earcups and lighter overall build far comfier on my head over a long listen than the PX's.
The metal arms, meanwhile, have been swapped for a carbon fibre equivalent, which helps the PX7s stand out from the crowd. The silver B&W badge is flush with the rest of the earcup and looks great.
Downsides? The headphones don't fold. Instead you twist the cups to lie flat in the relatively chunky carry case. It's hardly a deal-breaker but there are more compact travel options out there. And as a user of both Sony's WH-1000XM3 and Bose's latest Noise Cancelling Headphones 700, I've become quite fond of their touch-sensitive controls. You'll find no such witchcraft here, with B&O opting instead for traditional buttons.
No doubt some (maybe even most) people will be happy with that, but I prefer double tapping an earcup to pause a song than having to run my finger along a line of buttons to find the right one to press. I do, however, approve of the sole button on the left earcup, which is used to switch between noise-cancelling modes – something I've found myself doing a lot.
On the underside of the headphones you'll find a 3.5mm headphone jack and a USB-C charging port.
Features: Video star
What's perhaps the PX7's most notable feature is also the hardest to remember the name of after a few drinks. B&W's latest cans are the first to come equipped with Qualcomm's aptX Adaptive codec. As well as the hi-res Bluetooth audio streaming capabilities facilitated by aptX HD before it, the new codec also offers a dynamic low latency mode. This means that when you're watching a movie or playing a game with your headphones on, what you see on screen and hear in your ears should sync up without any jarring delays. During testing I watched a few episodes of Silicon Valley's final season on my phone and the tech didn't let me down. It's pretty impressive stuff.
Noise cancellation has also been improved. You can flick between low, high and an adaptive auto mode that adjusts itself according to your environment. The lowest setting is perfect for blocking out just enough of the office rabble while making it possible to hear someone trying to get your attention. On high, it's just you and The Monkees in your own musical cocoon.
Holding the noise cancellation mode activates ambient passthrough, the extent of which you can tweak in the Bowers & Wilkins app. Often passthrough can amplify noise too much, but it's handled really well here.
Like their predecessor, the PX7s can automatically detect when the wearer has removed them from their head, pausing music and resuming it when they're put back on. Again, the sensitivity can be adjusted in the app. When testing the PXs a few years ago, I found this functionality to be a bit buggy, but here it's worked perfectly, and it's a feature you won't find on rival headphones from Bose and Sony.
One thing you don't get with B&W's latest, though, is voice assistant integration of any kind. Whether that matters to you depends on how pally you are with Alexa and co., but it sort feels like at least having the option should be pretty standard now.
Performance and battery life: very hard to fault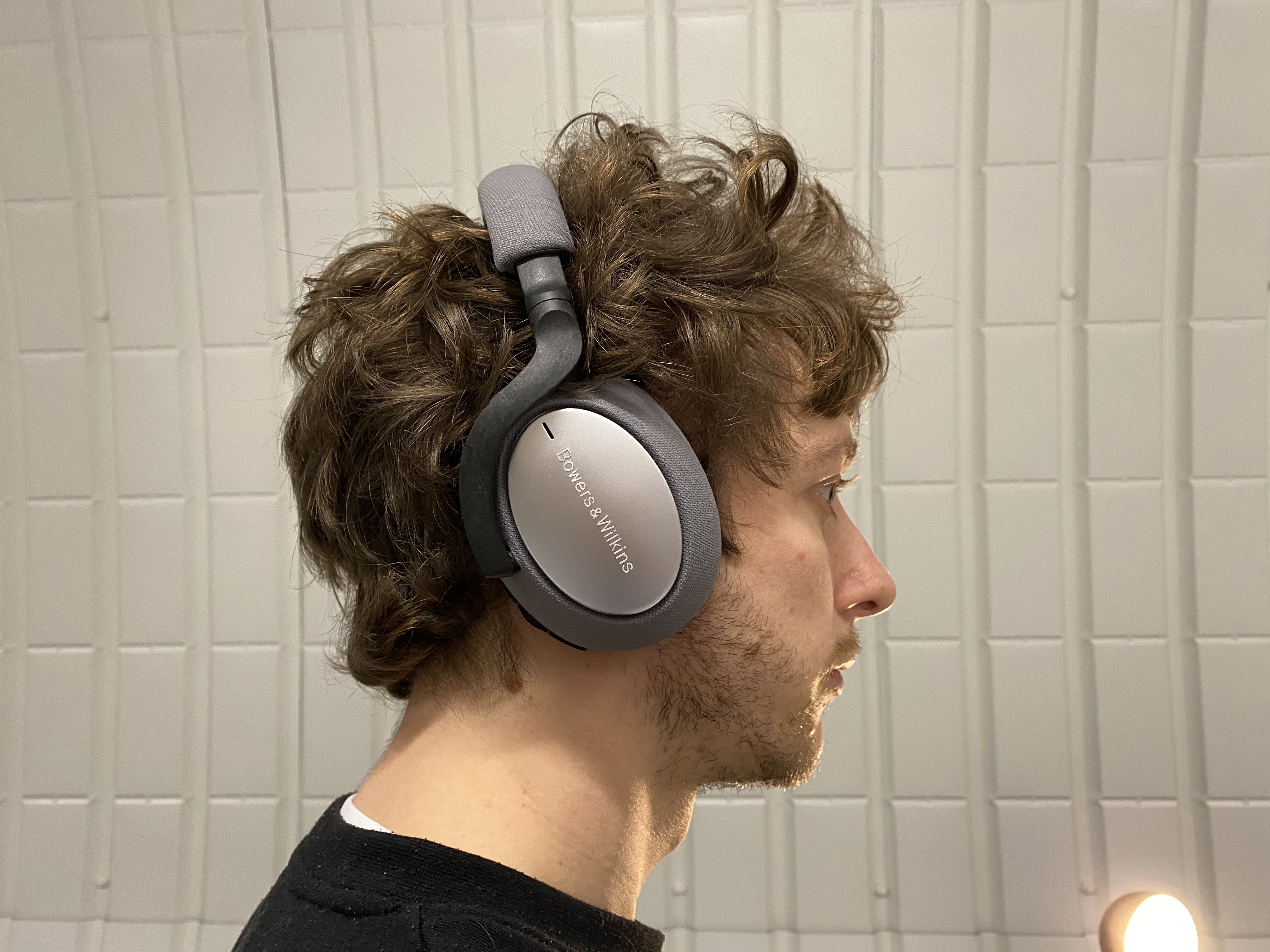 The PXs were among the best-sounding noise-cancellers on the market. Shock: the PX7s are even better. Their 43.6mm drivers are the largest in B&W's headphones collection, and it's immediately evident when you start listening.
The low end is incisive and energetic without overpowering, with the PX7s' bass prowess particularly evident in Haim's synthy new single 'Now I'm In It'. Sonically they're on the warmer side, but the high notes in Pizzagirl's 'Dennis' aren't lost in the delivery.
Feeling something a bit more seasonal, I fired up The Hives & Cyndi Lauper's 'A Christmas Duel' (the best Christmas song you've never heard) and the back-and-forth vocals soar above the musical racket.
If you want the most balanced and detailed performance, Sony's WH-1000XM3s still haven't been topped, but the PX7s are so much fun that it's hard to imagine anyone being disappointed. And if you're a bass junkie, B&W's headphones are the ones to go for.
Battery life has been upped to a very respectable 30 hours, so you'll easily be able to block out baby screams for the duration of a long-haul flight. A 15 minute charge affords you five hours of listening time.
Bowers & Wilkins PX7 verdict
The PX7s improve on B&W's maiden noise-cancelling effort in every way. The redesign places greater emphasis on comfort and the headphones are all the better for it, while noise cancellation is as effective as you'll find. Throw in the inclusion of aptX Adaptive and you've got quite a package.
Oh, and they sound pretty flipping good too.
Other brands might offer a few more features, but if you're looking to buy (or hoping to receive) some new headphones this Christmas, the PX7s are a superb choice.
Tech specs
| | |
| --- | --- |
| Weight | 310g |
| Bluetooth | aptX Adaptive |
| Battery life | 30 hours |
| Power | USB-C |
Stuff Says…
They're not cheap, but Bowers & Wilkins has produced another fine pair of noise-cancelling headphones
Good Stuff
Adaptive noise-cancelling works well
Fantastic sound
Solid battery life
Wear sensors more reliable than the PX
Bad Stuff
No Google Assistant, Siri or Alexa
Don't fold inwards