Apple AirPods Pro (2nd gen) review: a compelling upgrade
The second generation Apple AirPods Pro 2 promise a step forward in terms of sound quality and features. Do they deliver?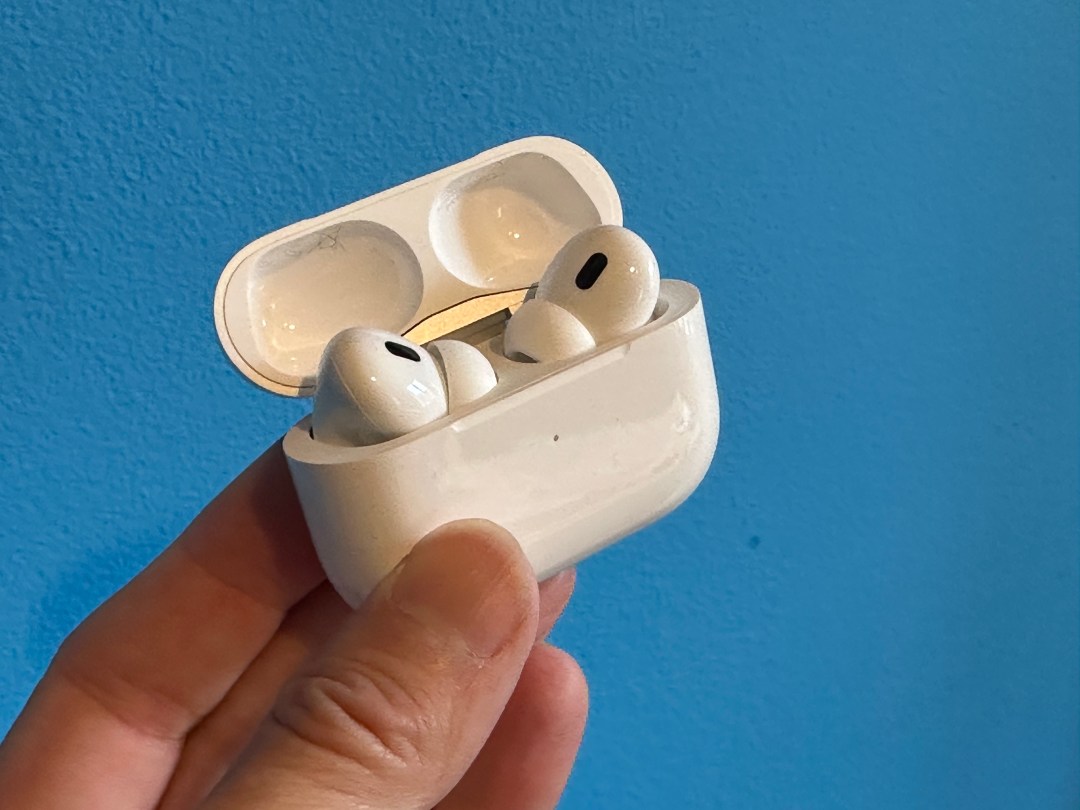 Although they're named the same as their predecessors and look pretty much the same, that's mostly where the similarities to the 1st generation AirPods Pro end. Apple has worked to improve the audio and noise cancellation while battery life is also improved to six hours. But they don't look much different from their excellent predecessors – so do the AirPods 2 deliver? The original AirPods Pro were one of our favourite products of recent years, after all…
If you want to see the difference between the first and second generation in detail, go and check out Apple AirPods Pro 2 vs AirPods Pro: what's the difference, and which one should you buy? Also don't forget to check out our guide to the best noise-cancelling headphones.
Design
If you've found that previous AirPods dropped out of your ears, a fourth, smaller, ear tip (XS) is also now included so you should be able to get a good fit for your ears. As with the previous generation, we found them to be super comfortable though which we hadn't expected when we put on the initial version. If you're coming to AirPods Pro fresh, you can always take the Ear Tip Test when setting them up to decide what fit is best for you.
What is immediately noticeable as you look around the charging case is that it now has a speaker, which initially comes across as a little odd, though comes into its own when you need to find your AirPods case via Apple's FindMy app as they can now emit out a welcome, shrill tone from the back of the sofa and they also support Precision Finding if your iPhone does (iPhone 11 and later).
The tones are fine most of the time, but if you charge them in a quiet environment – like a bedroom at night – you probably want to disable them.
Managing your AirPods is easier in iOS 16 thanks to the addition of a dedicated settings menu when you're connected. We had ours on charge on a pad and they kept pinging at us when they were fully charged. Fine, but we were watching TV at the time and it was a trifle annoying.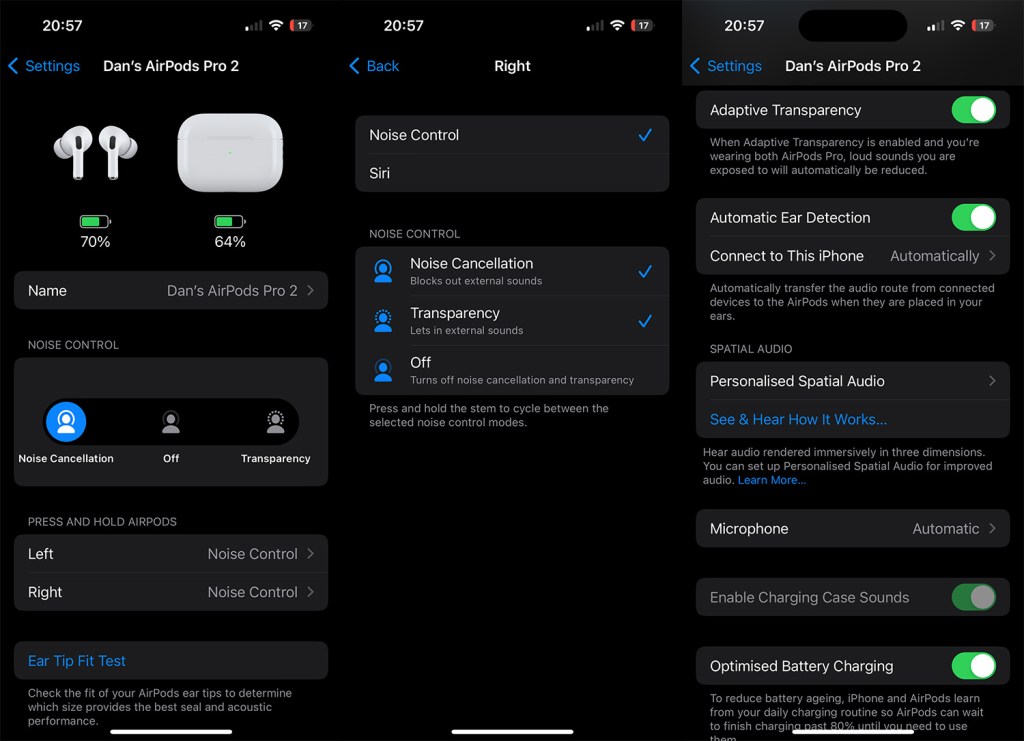 The charging case also now comes with a small lanyard clip so you can attach it to a rucksack or coat. It's interesting that Apple hasn't done this before but felt compelled to do it here. Coincidentally, the case is now sweat and water-resistant which is great – it wasn't previously.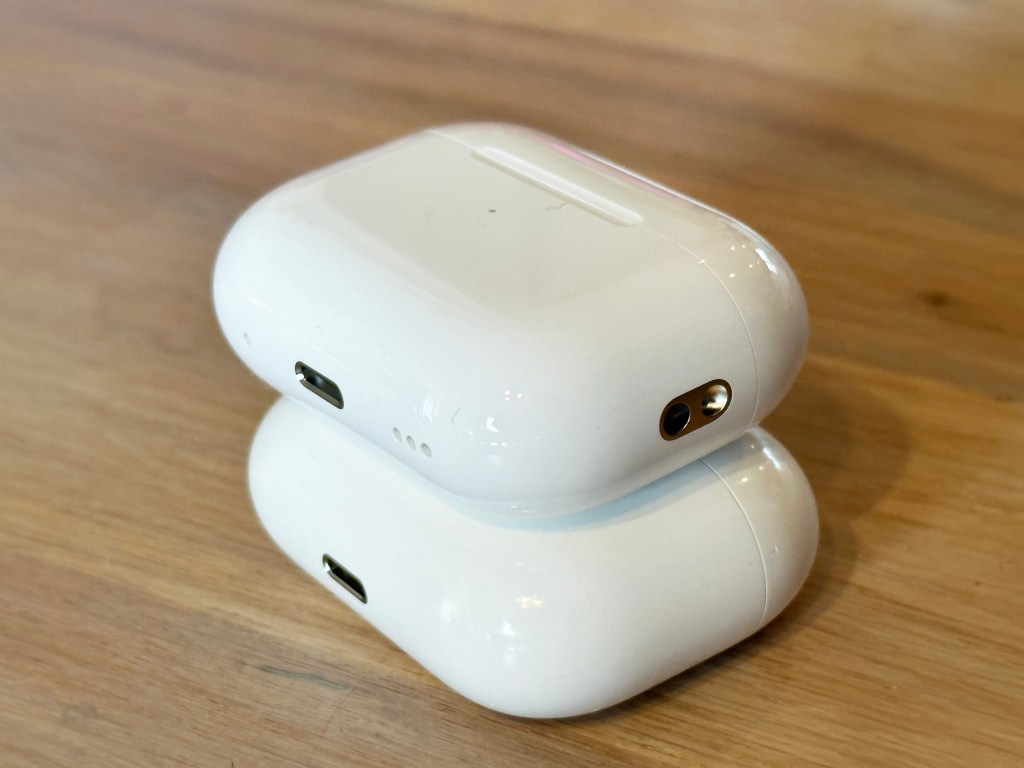 Sound quality and spatial audio
We were sceptical that these could be much better than the originals – the original AirPods Pro were genuinely impressive in terms of comfort and sound quality, but it is immediately evident that these provide much beefier and punchier audio than the 2019 pair.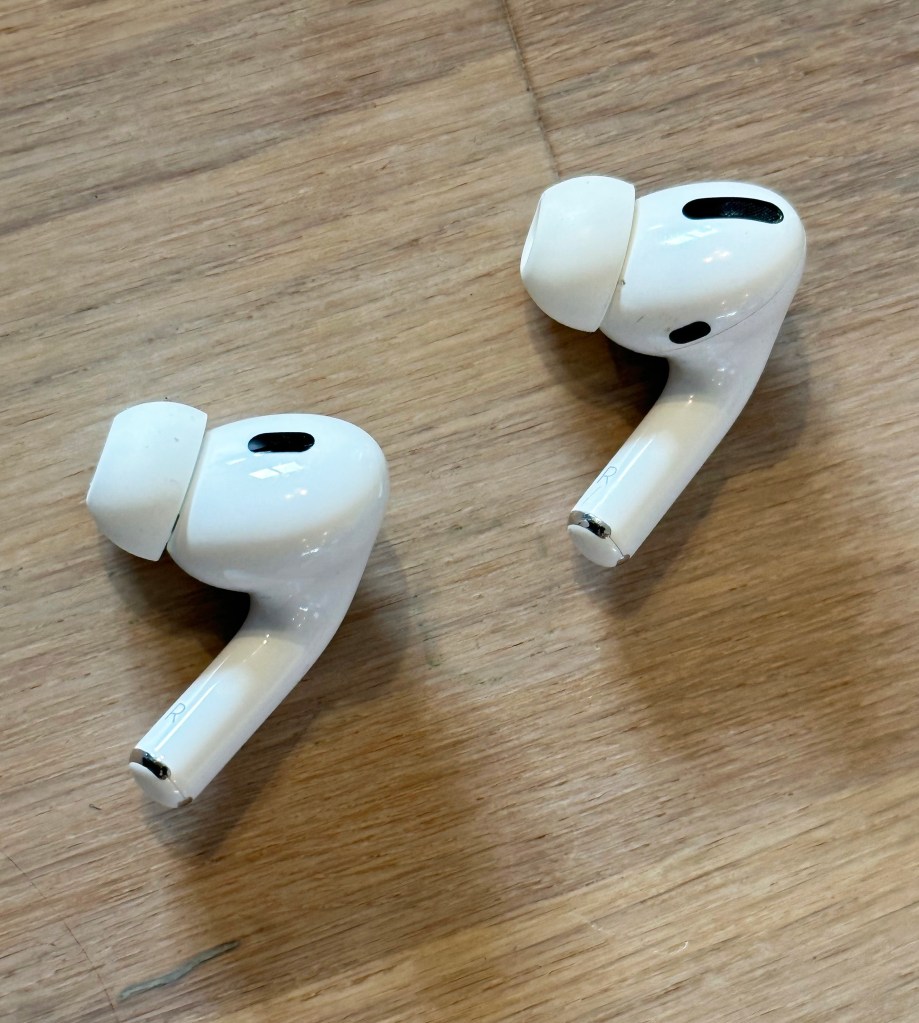 And the sound cancellation is also much improved, partly thanks to the new Apple H2 chip running the show. The upshot of this is that you actually need to be careful walking down the street with full cancellation (versus transparency) switched on. It's actually too good and you end up blocking out sounds you should be hearing.
You need to use Transparency (also adjusted to be more 'adaptive') a lot more, in other words. However, the change in the noise cancellation is very welcome – it had no problem blocking out our other half's TV watching while we watched the F1. The original AirPods Pro had problems blocking out conversation (especially from the TV) and while things aren't so different it's starting here, there's no doubt the cancellation is better.
Spatial Audio can now be personalised through analysis of your ears (you use your iPhone's TrueDepth front camera) but this is a software update and so it's also available on the older model, AirPods 3 and AirPods Max as well as Beats Fit Pro.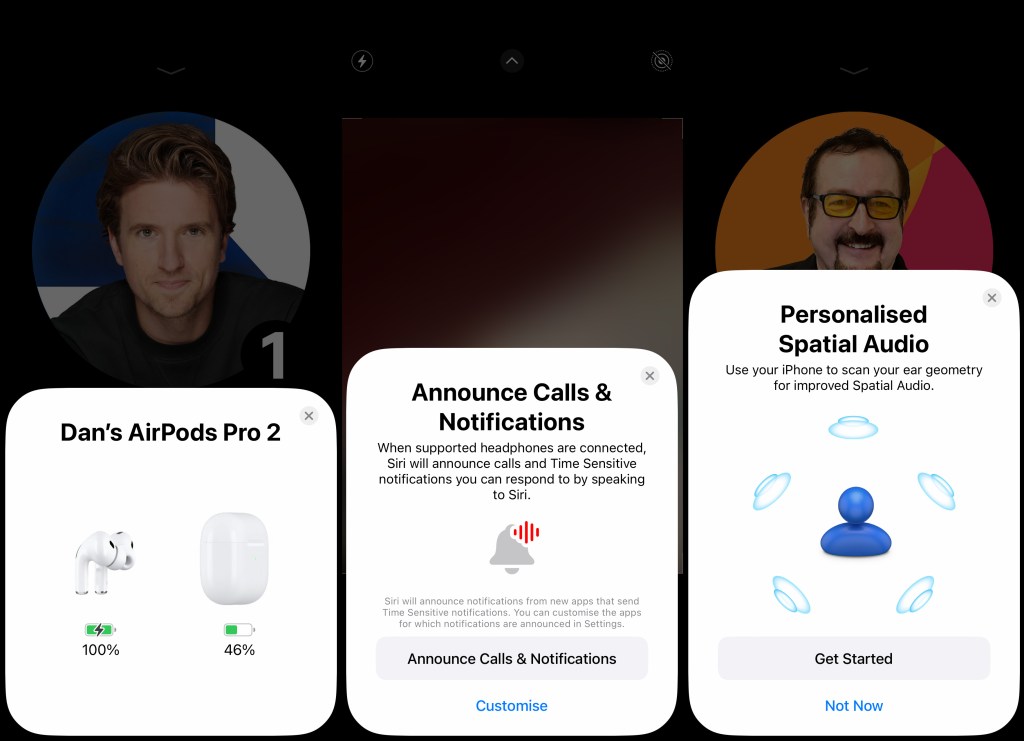 We have to be honest and say we're not the biggest fans of head tracking spatial audio – we know some are pretty keen, but we'd rather listen without. The personalisation is easy to do though – you do a front view and then turn to the left and then right using the guide and audio cues.
Other features
The boost to battery life is welcome though not immediately noticeable If you're coming from an original pair of AirPods Pro. You'll now get a little shy of six hours if you're listening to music and with the case there's a combined 30 hours of juice.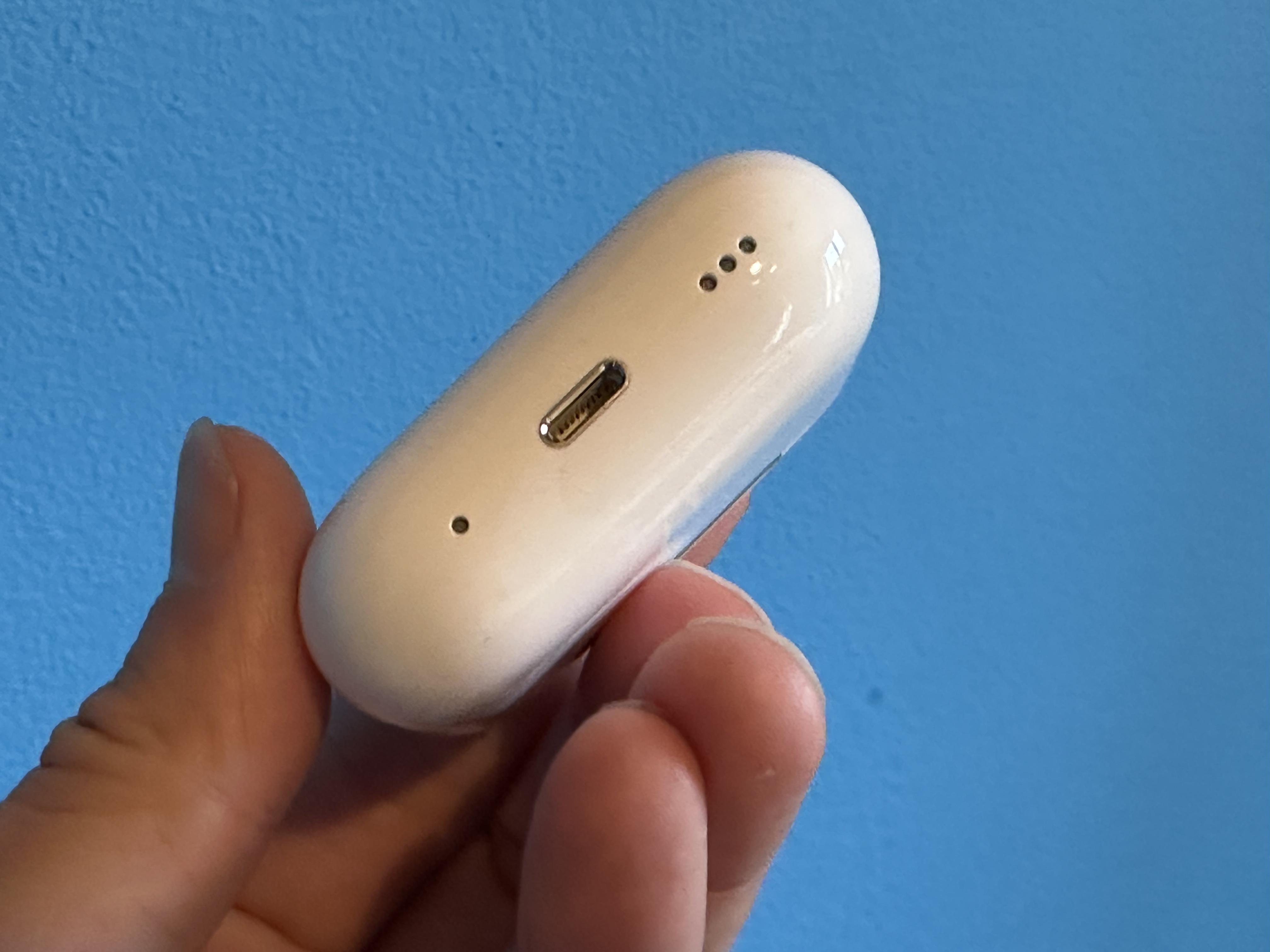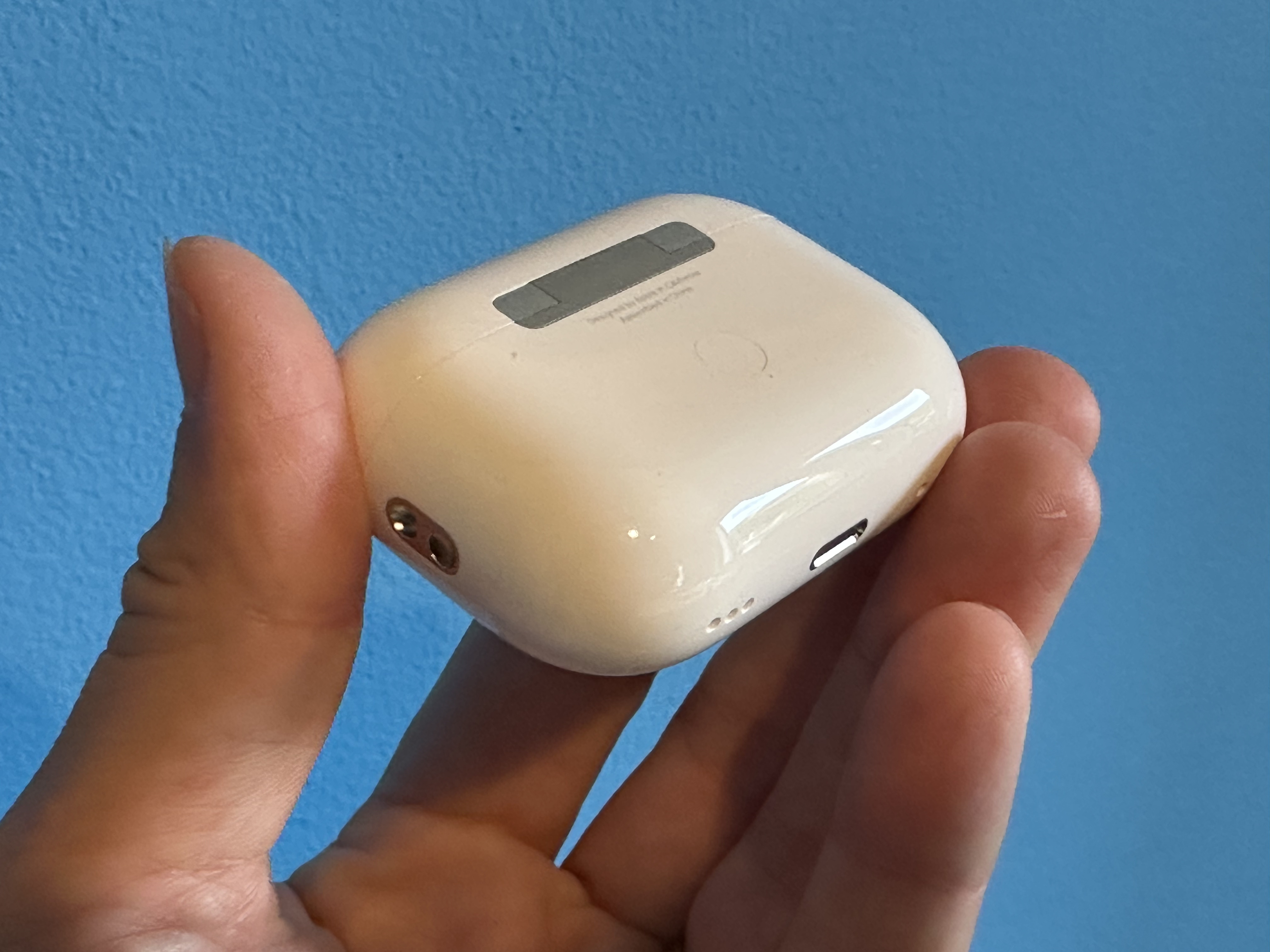 One design element we weren't so impressed with is the touch controls on the stem of the AirPods Pro 2 designed for changing volume. Like many earphone-based touch controls, it's easy to make the wrong adjustment – especially if you are moving – and we'd rather this wasn't added.
We're certainly surprised to see Apple add something that doesn't impress on numerous other buds. It does, however, do a great job of distinguishing between presses of the stem (to pause/play or take calls, press and hold to change noise cancellation) and swipes.
Apple AirPods Pro 2 verdict
If you're thinking about the merits of a pair of these versus the standard AirPods 3, there really is no contest; these are way better. Before starting this review, we were also expecting that if you could find a pair of 1st generation AirPods Pro at a discount, they would be a no-brainer purchase compared to these new buds.
But that would be to do these 2nd gen Pros a disservice – the move forward in sound quality, battery life and noise cancellation are worth the extra outlay without question and the addition of the case tones for use with FindMy is excellent (though you might need to turn the tones off as a rule). A really compelling upgrade.
Stuff Says…
Apple's AirPods Pro just got way better – as if they weren't enough of a must-buy already.
Good Stuff
Even better than the excellent originals
Sound quality is excellent
Nicely improved feature set
Bad Stuff
We don't like the swipe volume control
Might need to turn off case tones
Very Apple centric
Apple AirPods Pro 2 tech specs
| | |
| --- | --- |
| Driver size | Not specified |
| Mics | Three on each AirPod Pro |
| Connectivity | Bluetooth 5.3, Apple H1 |
| Codec | AAC |
| Water resistance | IPX4 (buds and case) |
| Battery life | 6 hours / 30 hours (buds/case, ANC on) |
| Dimensions | 31x21x24mm, 5.3g (buds), 45x61x28mm, 51g (case) |