Samsung Galaxy Note 9 preview: Everything we know so far
The Samsung Galaxy Note 9 is launching tomorrow - but what can we expect to see?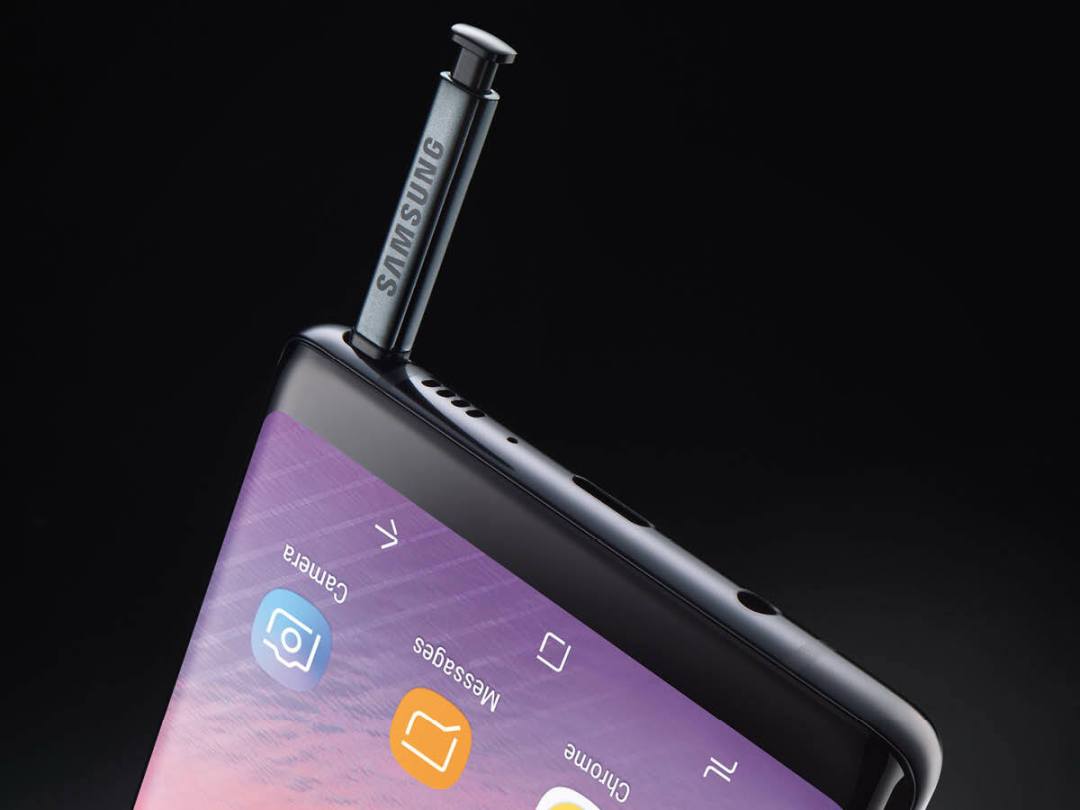 After the Galaxy Note 7's… erm, explosive debut, Samsung thankfully saved the brand with last year's drama-free Galaxy Note 8. Phew. So what's next, then?
Believe it or not, it's probably the Galaxy Note 9. And as ever, the rumour mill has been hard at work spilling details of Samsung's expected next super-phone.
We've heard everything from suspected specs to design and pricing – but will they turn out to be right? Thankfully, with the launch due on August 9th, the wait to find out is almost over. 
Until then though, read on for a quick re-cap on everything we're expecting to see in the Samsung Galaxy Note 9.
When will the Samsung Galaxy Note 9 be out?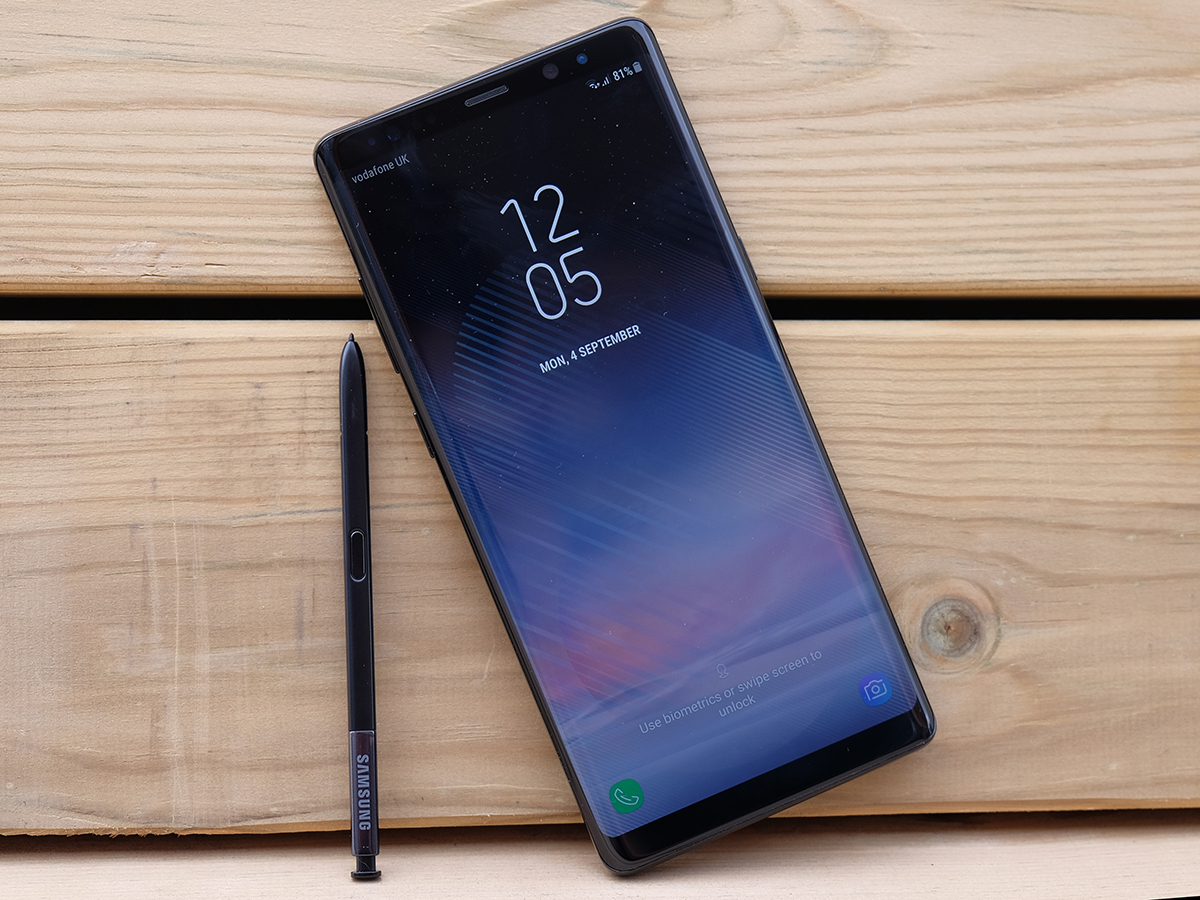 Samsung has announced its Unpacked event will take place on 9 August in New York, which is when we're expecting the company to announce the Note 9.
That falls in line with previous releases – the Galaxy Note 7 was announced and released in August 2016, while the Galaxy Note 8 (shown in photos here) was announced in August 2017 and released the following month. An early August announcement also gives Samsung a head start on Apple's expected iPhone XI announcement in September.
And it looks like the phone will actually release on 24 August, as rumoured. Samsung has already opened up reservations (not pre-orders) for "the next Galaxy" device, which you can do via the official Shop Samsung app on Android – at least in the U.S. It promises delivery by 24 August, and also offers up to US$450 in credit for device trade-ins.
Droid Life spotted the move, and while you can't select a colour or storage option yet, you can select your carrier or go for an unlocked model.
And the Note 9 really must be nearing release, since Samsung mobile CEO DJ Koh was spotted in mid-July using the device (below). That's according to SamMobile, who zoomed into this photo to see the tweaked back camera module and fingerprint sensor placement, which lines up with various recent leaks.
Fact or fiction?
Fact. The reveal date comes straight from the horse's mouth, and Samsung's own app says it'll be out by the 24th.
How much will the Samsung Galaxy Note 9 cost?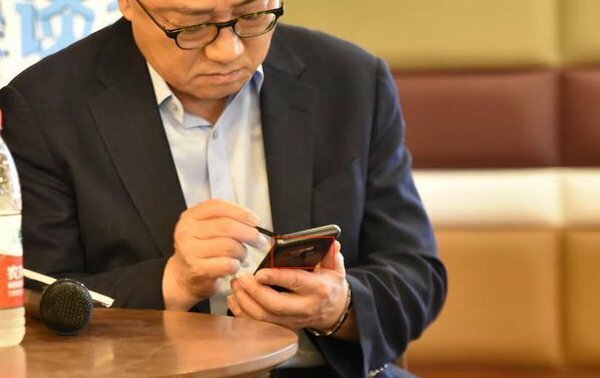 It will probably cost a whole lot of money, to be honest. Samsung's smartphone prices have soared on the top end over the last couple of years, and that won't change here.
The Note 7 launched at what now seems like a relatively modest £700, but then the Note 8 came out swinging at £869. With this year's Galaxy S9+ jumping up £90 to match the Note 8 at £869 and Apple making the £999 price point semi-acceptable with the iPhone X, what's stopping Samsung from pushing up past £900 for the Note 9?
For its part, Samsung believes that the Note 9 "offers exceptional performance for a reasonable price," as mobile business head KyeongTae Lee claimed at the end of July. Granted, we may have a different idea of "reasonable" than Samsung does, given its top-end price points.
Fact or fiction?
There aren't any solid rumours on this front yet, but an £899+ price point for the Galaxy Note 9 wouldn't shock us.
What will the Samsung Galaxy Note 9 look like?
History suggests that the Galaxy Note 9 will look a lot like the Galaxy S9. The S9 is identical to the Galaxy S8, which the Note 8 took its cues from. So will the Note 9 be just like the Note 8?
Yes, we believe so. Here are the latest purported leaked renders via Ice Universe, and you'd be hard-pressed to notice any real differences at a glance. The bottom bezel does look a bit shorter than on the Galaxy Note 8, although we need more angles to be totally sure of that.
We'd be surprised to see something much different than this at the official reveal in August. If you look below, you'll see another leaked purported render from notorious leaker Evan Blass, who has a very long track record of sharing early looks at big-deal handsets. We believe that it's legitimate, and it closely matches the other renders.
There's also this supposed leak of a prototype unit, which similarly shows a slightly slimmer bottom bezel.
In early July, retailer leaks suggested that the launch colours for the Galaxy Note 9 will include black, grey, violet, blue, and brown options, with the last of those reportedly called "Teddy Brown."
Fact or fiction?
Looks real to us! It's hard to believe that Samsung will do anything dramatically different with the Note 9's design.
What about the Samsung Galaxy Note 9's screen?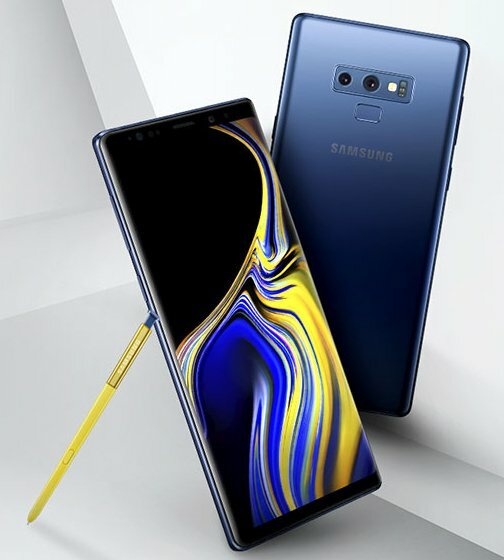 The Galaxy Note 8 boasted an impeccable 6.3in Super AMOLED display running at 2960×1440, and the Galaxy Note 9 will probably do much the same.
One rumour suggests that Samsung will nudge it up to 6.4in, which could help set it apart further from the Galaxy S9+… although 0.2in is hardly an obvious difference. In any case, it should be about the same as last year's display, albeit a little brighter – just like the Galaxy S9's screen is compared to the Galaxy S8.
The Korea Herald says that display industry sources claim that it'll be a 6.38in display, more specifically, but we can probably safely call it 6.4in.
Fact or fiction?
Samsung has the absolute best smartphone screens on the market today, and the Galaxy Note 9 won't be any different. It could be a smidge larger than the Note 8, but 0.1in more shouldn't affect the experience very much.
How much power will the Samsung Galaxy Note 9 pack?
Plenty, we assume! The Galaxy Note 9 is likely to use the same Exynos 9810 chip as the Galaxy S9, and right now it's the Android leader.
Apple's A11 Bionic chip scores higher on benchmark tests, but in everyday usage, the Exynos 9810 feels a fast as anything out there. In some territories, Qualcomm's Snapdragon 845 chip should sub in, like the Galaxy S9, and it's almost as powerful as the Exynos.
The Note 8 (shown) had 6GB RAM, as does this year's Galaxy S9+, and that's what we'd expect to see in the Note 9 as well. We suppose Samsung could bump up to 8GB, like the top-specced OnePlus 6 model will have, but that honestly seems like overkill.
A supposed benchmark test result for the Note 9 leaked, showing a Snapdragon 845 with 6GB RAM onboard, and the scores were just a bit under the Galaxy S9+. BGR suggests that further optimisations should put it about equal. However, SamMobile spotted a different purported Note 9 benchmark test in early July that shows a significant bump in single-core performance, so maybe it will be a bit speedier.
The Note 9 might get a nice battery bump, though: a rumour suggests a 4,000mAh battery pack, which is the same as Huawei's P20 Pro. That's a bump up from the 3,300mAh pack in the Note 8, which was about enough for a full day of action for most users.
Of course, the battery was the problem in the Galaxy Note 7, so we understand if Samsung wants to be careful about capacity. But as a productivity-minded handset, extended battery life should be a top priority.
Samsung, for its part, is happy to stoke the excitement over a potentially huge battery pack. The official teaser above suggests that "power will no longer be a problem" following the reveal event, all while taking jabs at other handsets. Sounds promising.
Fact or fiction?
Internally, the Galaxy Note 9 will probably be nearly identical to the Galaxy S9+, which isn't a complaint at all – but some extra battery life would be much appreciated.
What kind of cameras will the Samsung Galaxy Note 9 have?
With the Galaxy Note 8, Samsung embraced the dual-camera trend – and then they continued that with this year's Galaxy S9+.
Huawei's P20 Pro recently took the smartphone camera throne with a triple-camera main setup, but we haven't heard anything to suggest that Samsung is going in that direction.
Quite likely, the Galaxy Note 9's camera setup will be much like the S9+ one: two 12-megapixel back cameras, one at f/1.5 with adjustable aperture that can switch to f/2.4 for more detail when there's plenty of light. The other would have a fixed f/2.4 aperture.
The S9+ has one of the better camera setups out there today, but it's not the best – the P20 Pro and Google Pixel 2 beat it, and the Apple iPhone X is at least comparable. We'll see whether the Note 9 makes any further improvements.
Fact or fiction?
We don't expect any huge surprises on the camera front, since Samsung just innovated with the Galaxy S9's adjustable aperture setup, but tweaks and enhancements could be possible.
Is there anything else I should know about the Samsung Galaxy Note 9?
We've heard some rumours about Samsung implementing an in-screen fingerprint sensor on the Galaxy Note 9. Essentially, you'd be able to place your finger on the display instead of a dedicated sensor on the back.
However, a new report from analyst Ming-Chi Kuo from KGI Securities suggests that the tech isn't ready yet. Likewise, T3 claims that Samsung is likely to save that introduction for next year's Galaxy S10 instead.
Assuming Samsung sticks with a normal fingerprint sensor, then we expect that it'll be placed below the back cameras this time around, as on the Galaxy S9+. Korean publication The Bell reports that Samsung is sticking with a standard sensor on the back, as well.
Here's one thing we can expect from the Galaxy Note 9: Bixby 2.0. Samsung's maligned virtual assistant has been confirmed to get a big upgrade with the company's next flagship, according to the Korea Herald. The publication reports that the new edition will feature "enhanced natural language processes, improved noise resistance capability and quicker response times."
And here's something else interesting, as well: the Galaxy Note 9 will reportedly add Bluetooth connectivity to the S Pen stylus. That info turned up on the FCC's listing for the phone, as spotted by Droid Life.
Why would a stylus need wireless connectivity when you're just tapping the screen with the thing? Leaker Ice Universe suggests that it will allow for added remote features, such as controlling music or timers with the button. Doesn't sound terribly exciting so far, but we'll see what Samsung has cooking. As usual, we expect some other clever and hopefully useful new S Pen tricks in the mix.
And the Note 9 will surely work with both the Gear VR virtual reality headset shell and the updated DeX Pad, which lets you plug in an external monitor and use the phone like a proper desktop PC.
Lastly, noted leaker Evan Blass suggests that the Note 9's internal codename is "Crown" – so Samsung must think pretty highly of it.
Fact or fiction?
Will the Note 9 be the first consumer phone with an in-display fingerprint sensor? Recent reports suggest otherwise, and Samsung won't want to jump the gun if the tech isn't up to par just yet. Fixing the sensor placement on the back will be great, though.
What about Fortnite?
Fortnite? What about it? Well, the Android version has been MIA, while the iOS release is mopping up major cash. Along with the console and PC versions, it's the biggest game in the world right now.
And the Android version could be exclusive to the Galaxy Note 9 at launch, believe it or not. 9to5Google reports that the Android version of Fortnite could be revealed alongside the Note 9 and be exclusive to the handset for a month from release, which should mean from about late August to late September.
Better yet, Epic Games and Samsung hope to sweeten the pot by offering up free in-game V-Bucks for Note 9 buyers. 9to5Google pegs the currency offering in the US$100-150 range, which is pretty huge. Supposedly, non-Fortnite fans can opt for wireless AKG headphones as a replacement bonus.
Fact or fiction?
It's crazy to think that a video game would be a selling point for a super-expensive smartphone, but the battle royale sensation is absolutely enormous. This would be a really neat, outside-the-box launch perk for Samsung.