Stream on: the best TV streaming sticks and devices – reviewed
Connect your telly to better entertainment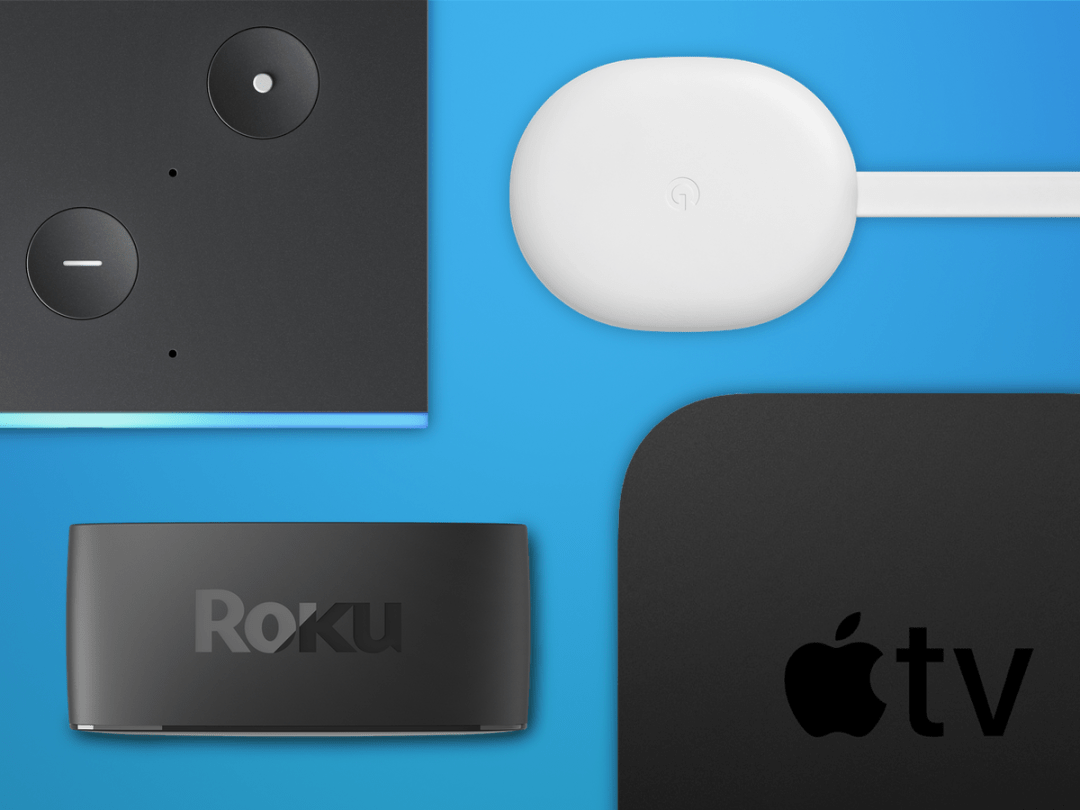 Binge-watching has come a long way from the days of Blu-ray box sets. Between gripping Netflix originals and remastered classics on Amazon Prime, entertaining yourself has never been easier. But with so many streams to pick between, what's the best way to get fresh shows on your screen?
From affordable 4K sticks to comprehensive home entertainment hubs, the top streaming devices in 2021 give you instant access to an arsenal of arresting telly. Just plug-in, sit back and prepare to please your peepers.
Whether you want a simple stick for easy streaming or a top-notch box with voice control smarts, the list below features our pick of the best streaming kit – all comprehensively tested from the comfort of the Stuff sofa.
Best smart streaming hub: Amazon Fire TV Cube (2nd Gen) (£110)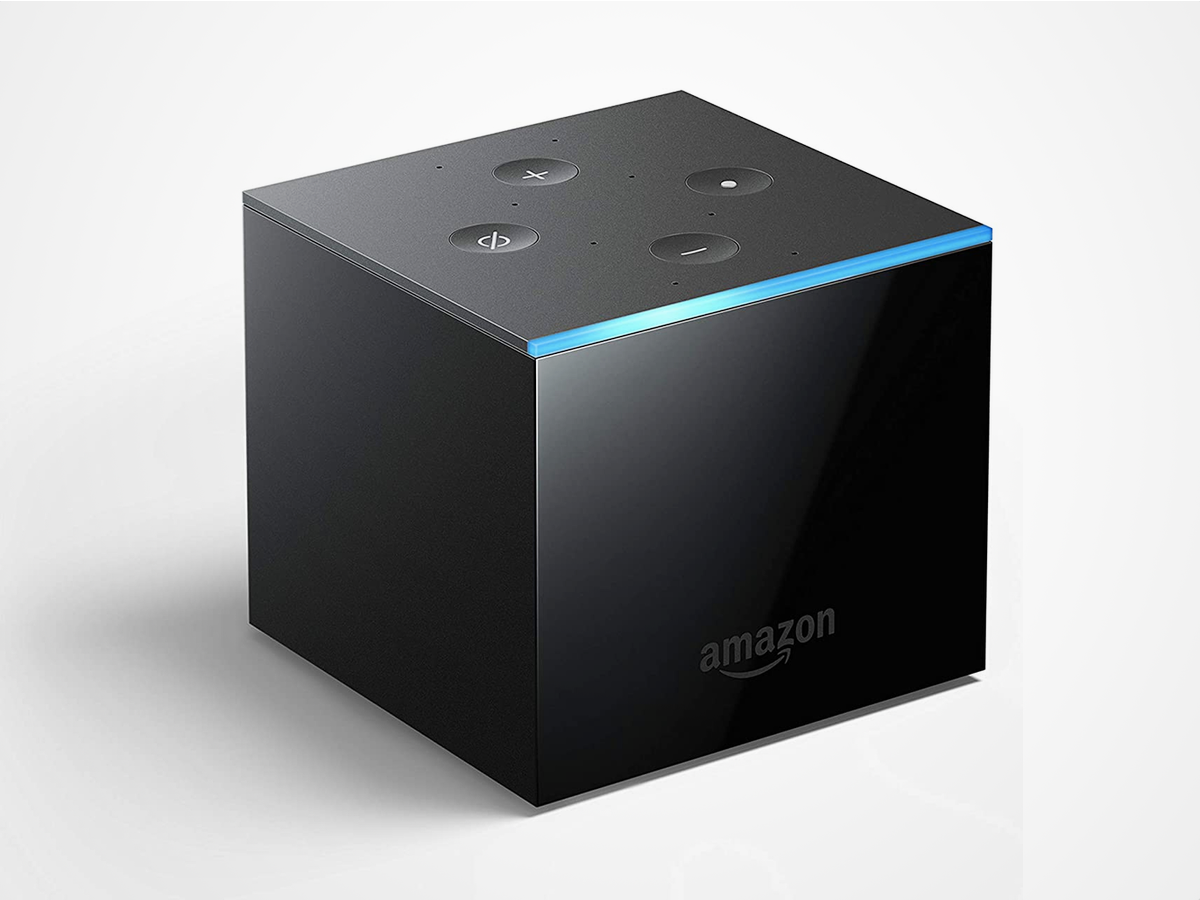 Technically a cuboid, Amazon's binge-watching box is a winner for high-res telly addicts. Twice as powerful and four times faster than before, the second-get Fire TV Cube feels noticeably quicker than the Fire TV Stick 4K when it comes to pulling up and buffering content. As with every Fire device, Amazon material is put front and centre – but the third-party app selection is comprehensive.
When you press play, content shines. It might not match the level of detail you'd get from 4K Blu-ray, but material streamed from Netflix and Amazon Prime Video looks absolutely gorgeous. Support for Dolby Vision and HDR10+ means you get the very latest visuals, too – as long as your Wi-Fi is quick enough.
Forever losing the remote? With Alexa built into the box, one vocal request is all it takes to load up a show, navigate apps and even control your smart home. Certain functions won't work with every set – such as input-switching with a Philips TV – and Alexa can't dig out content from the likes of BBC iPlayer. All the same, the ability to control the telly with your voice transforms the experience and makes the Fire TV Cube into a true entertainment hub.
Stuff says: ★★★★★
Amazon's Fire TV Cube offers a slick way to control your TV with your voice, while serving up the best streaming services and all the smarts of Alexa in one clever box.
GOOD STUFF
4K HDR content is superb
Alexa can control your TV
BAD STUFF
Some kit not fully supported
No HDMI cable included
TECH SPECS
Max resolution: 4K • Dolby Atmos: Yes • Voice assistant: Alexa • Connectivity: Wi-Fi, Bluetooth • Ports: HDMI, micro-USB, power, wired infrared • Internal storage: 16GB • Dimensions: 86.1×86.1×76.9mm • Weight: 465g
Best budget 4K streamer: Roku Express 4K (£40)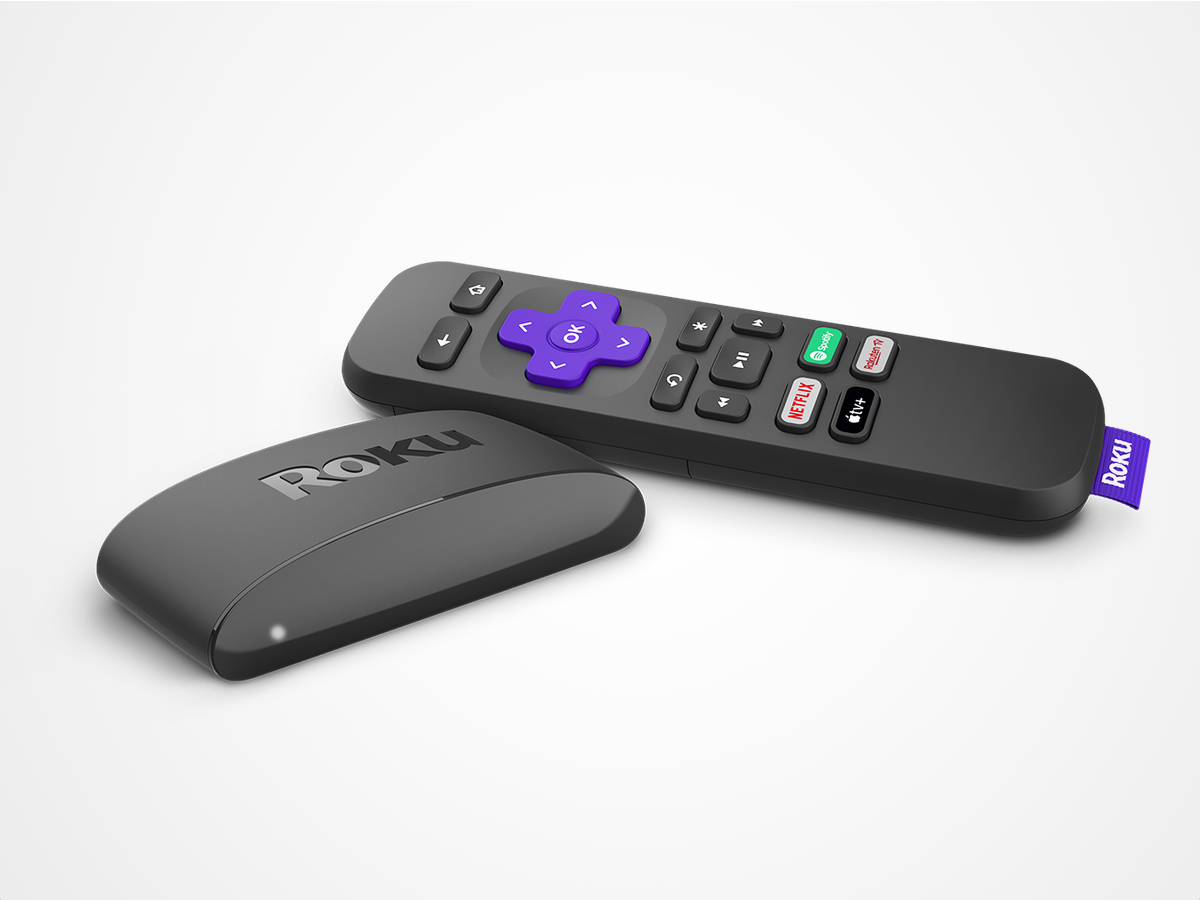 Don't let its affordability fool you: the Roku Express 4K is an impressively versatile way to consume 4K content. It borrows the best bits from Roku's premium streamers, yet undercuts every other 4K device in this list.
Not a stick to be hidden behind your box, the dinky domed receiver goes beneath your TV. And while its plastic finish reflects the price tag, setup is a cinch. Roku OS 10's tile-based interface is simple, clean and responsive, with a wealth of watching options.
The app list is truly comprehensive, featuring pretty much every major streaming platform. That means Netflix, Now TV, Prime Video, Apple TV, Disney+, BT Sport and more. All that's missing is a proper content hub. While 'My Feed' allows you to follow your favourite shows, it doesn't pull together suggestions from several services as seamlessly as some rivals can.
Navigation is straightforward with the simple remote, which features four handy channel shortcuts. What UK users don't get is a volume rocker. Nor does it have a built-in microphone for voice control, unlike the zapper shipped with the marginally more expensive Streaming Stick+. That said, you can talk to your Roku via the free smartphone app. Voice functionality isn't as smart as the likes of Alexa, but it's useful for swiftly loading shows.
Provided your TV has an HDMI port that works with HDCP 2.2, the Express 4K can serve up 4K HDR video at 60fps. It also plays nice with HDR10/10+ and HLG formats for maximum streaming compatibility. Quality is reliably excellent: vibrant, detailed and lag-free. With Alexa and Google Assistant support also in the mix, plus Apple AirPlay compatibility and Dolby Atmos passthrough for cinematic sound, the Roku Express 4K delivers outstanding bang for buck.
Stuff says: ★★★★★
Compellingly versatile yet surprisingly affordable, Roku's Express 4K is arguably the best value streaming device you can buy right now.
GOOD STUFF
Accessible and affordable 4K streaming
Supports every major streaming service
BAD STUFF