Amazon Fire TV Stick 2020 review
Some added fuel to the Fire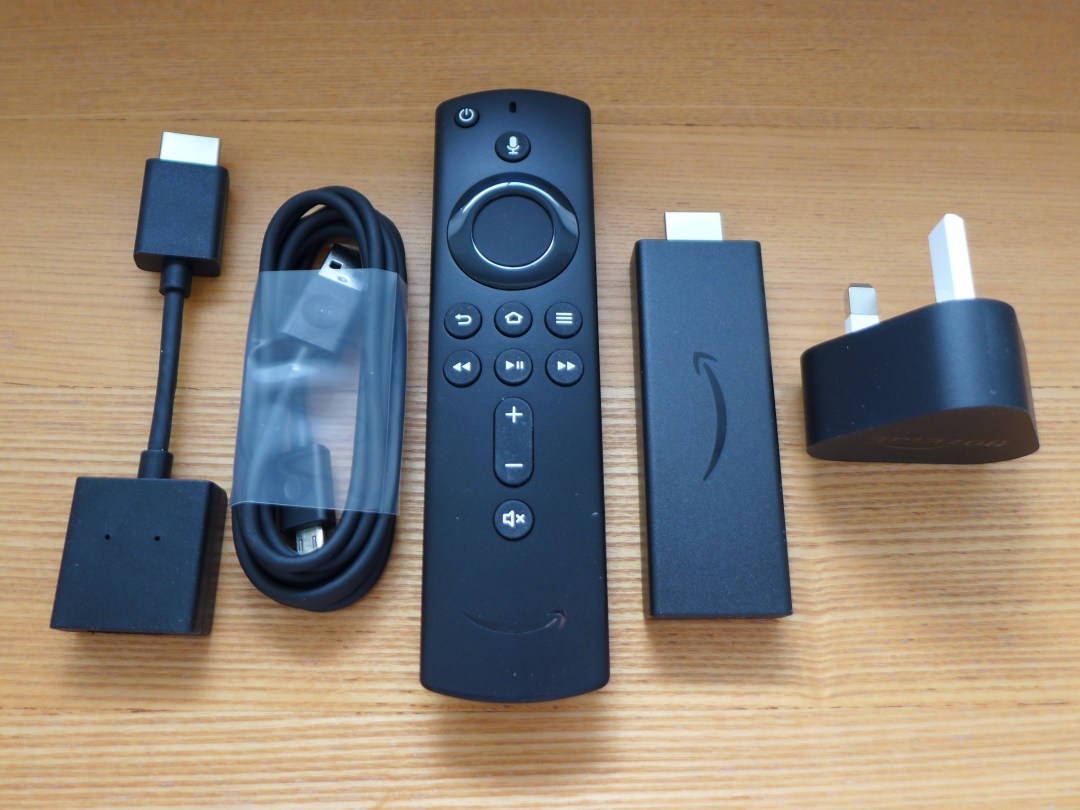 Amazon's tiny streaming stick now packs in Full HD pictures, Dolby Atmos audio and a 50% boost in power.
Planetary retail overlord Amazon has updated 2019's Fire TV Stick, adding both Dolby Atmos for immersive 3D sound (if you've got the right speakers) along with HDR support for deeper and more realistic pictures.
The all-new Amazon Fire TV Stick with Alexa Voice Remote, to give it it's full, garbled name, comes with a thrifty price tag of £39.99. Confusingly, the new third-gen Stick sports exactly the same name as its predecessor and sits below the 4K-toting model launched in 2018 and above the new Fire TV Stick Lite. The Lite is mostly the same as the mid-range Stick reviewed here but it comes in ten quid cheaper thanks to the lack of full Dolby Atmos support and only basic controls on the remote.
Amazon hasn't done anything revolutionary with the design here, sticking to the familiar tiny black HDMI stick form factor. This model is slightly smaller than the 4K-flavoured version so it's an even neater fit behind your telly box. It's also comes with a bendy little extender just in case your HDMI ports are in a hard-to-reach spot on your TV. There are also no surprises with the the Alexa Voice Remote, which is just as dinky as before, with a very basic and idiot-proof selection of controls. Unlike the remote that comes with the Lite version of the Stick, this remote has dedicated power, volume and mute buttons so you can easily control compatible TVs, sound bars and A/V receivers without having to dig into the baffling array of remote controls nestled on your coffee table. The new Fire TV Stick consumes 50% less power than the older model, says Amazon, so it's a winner if you're concerned about killing the planet.
SETUP: COULDN'T BE EASIER
Setup literally could not be simpler, just plug in the stick and follow the onscreen instructions using the remote. You'll have to do the usual stuff, like dredge up your Wi-Fi password from brain vaults and hook up to your Amazon Prime account, if you have one.
You'll even get to pick your favourite apps and they'll be added straight to your homescreen. However, there's only a small selection of the available apps offered here for some reason – you'll find more under the Apps tab once you're fully signed in.
The slick Alexa Voice Remote is incredibly intuitive to use once you manage to prise off the fiddly AF battery cover and get it powered up.
FEATURES: POKEY POWER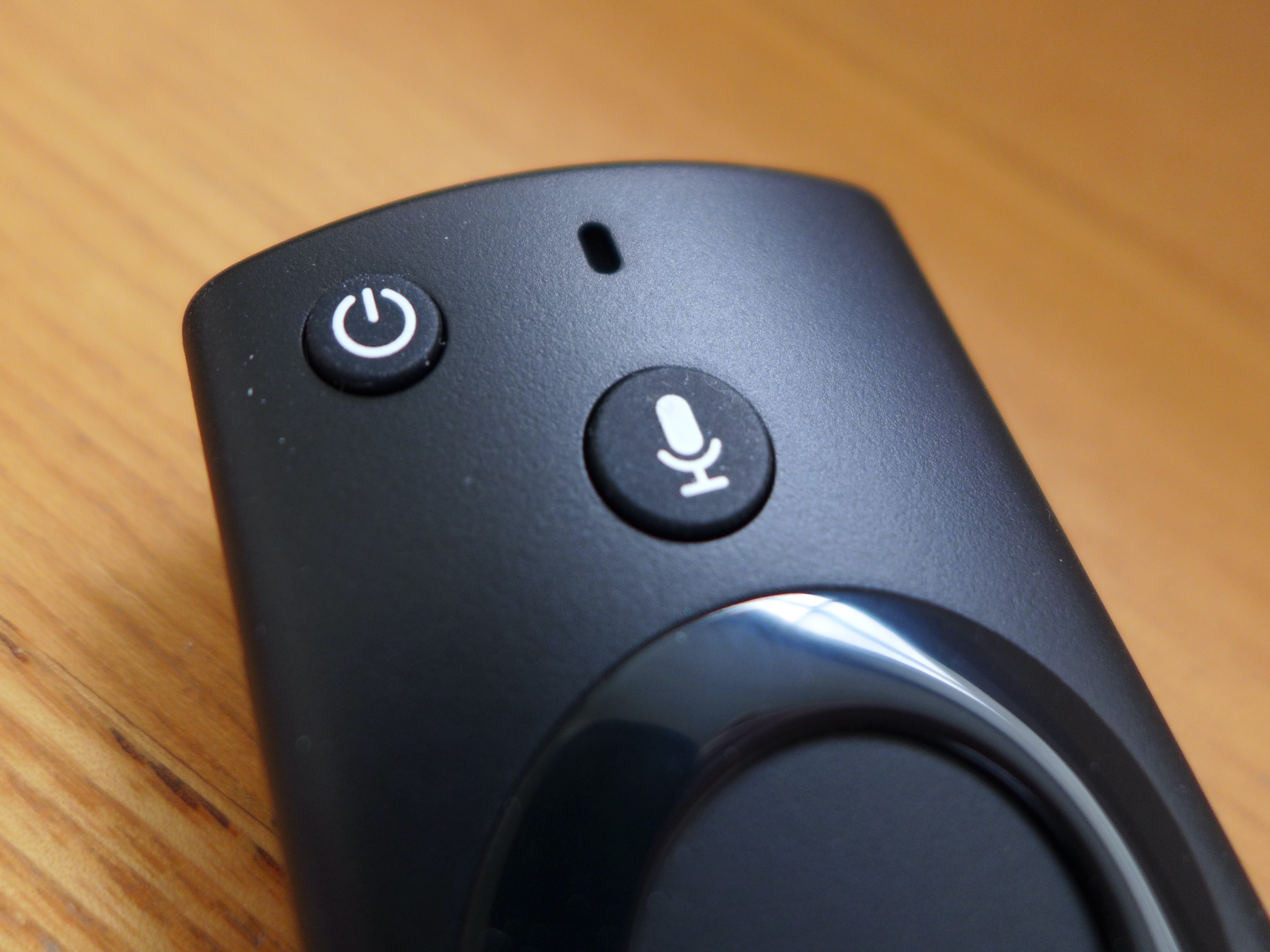 APPS: ALMOST EVERYTHING YOU NEED
PICTURE AND SOUND: HDR PACKS A PUNCH
With no 4K support, the Stick is all about the HD, streaming up to 1080p at 60fps. The pictures look ace, with no lag or buffering. And with more HDR content landing all the time, the newly added HDR support is also a nice touch, boosting the colour and contrast for a much more realistic picture.
Without any Dolby Atmos speakers to hand, we were unable to test the full audio capability of the Stick, but it's a great feature to have for when we can get our mitts on the necessary kit. In the meantime, the standard surround sound is excellent.
Amazon Fire TV Stick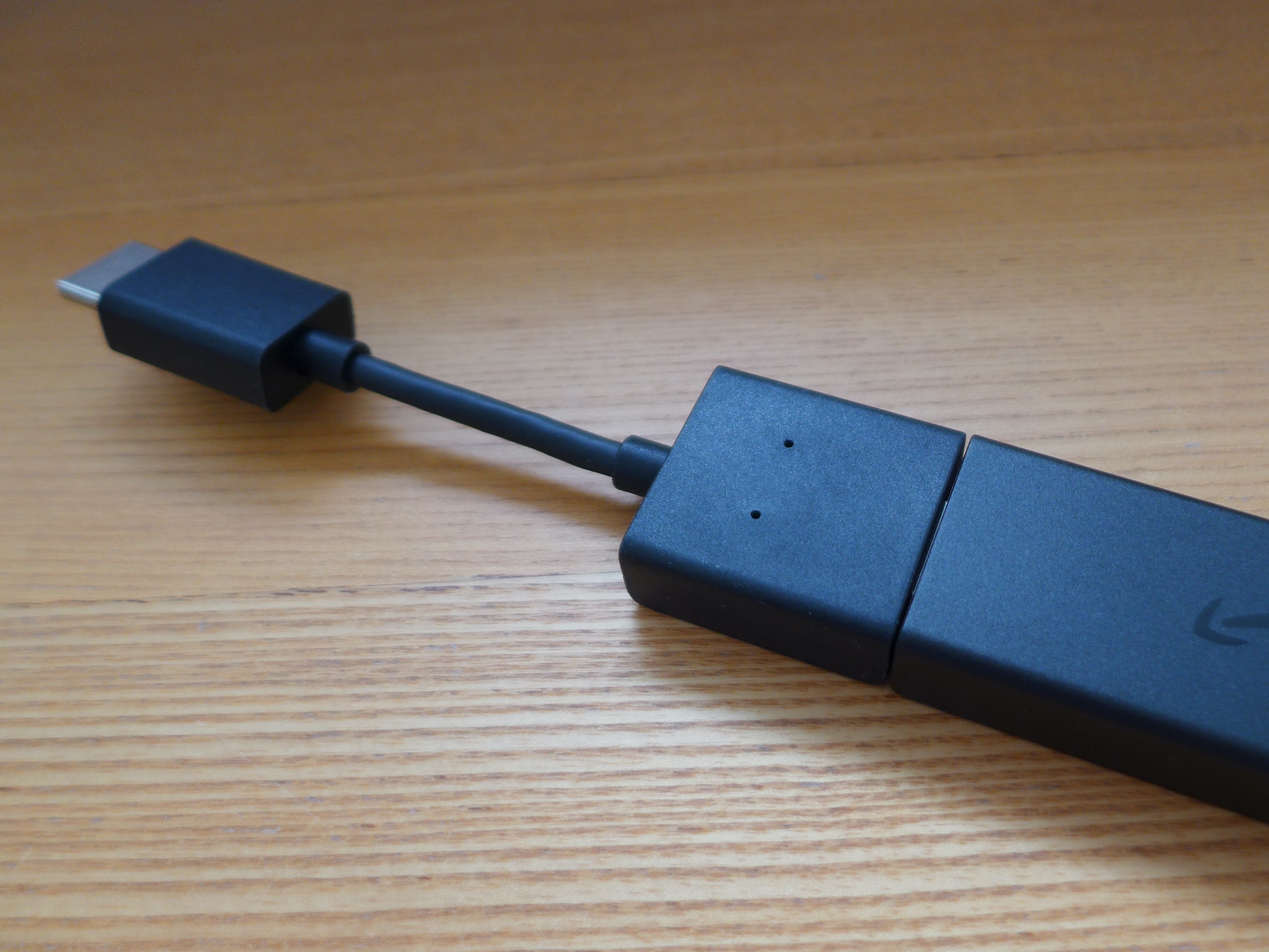 It's unusual to have three such closely priced versions of the same gadget available, but that's exactly what Amazon has with this Fire TV Stick (£39.99), along with the no-frills Fire TV Stick Lite at £10 less and the top-of-the-range 4K version at £10 more.
Having said that, this is another brilliant little streaming stick from Amazon, especially if you're a Prime subscriber. It's not vastly different from the older model, but the addition of HDR, Dolby Atmos support and a pokey processor make it worth the upgrade.
While spending an extra tenner will get you the 4K version, at a time when every penny counts, this is a solid plug and play streamer if you're not fussed about Ultra HD.
Stuff Says…
A solid little HD streamer
Good Stuff
Super speedy interface
Dolby Atmos support
Familiar compact design
Improved voice control
Bad Stuff
Upgrades are decent but not Earth-shattering
No Now TV app