101 best gadgets to get yourself in 2023
Computers
Don't actually put a laptop on your lap – it's terrible for the posture. Anyway, here are some nice new PCs and tablets…
Asus Zenbook Pro Duo
Is this the future of the laptop? It could be! Asus's dual-screen creation extends the display into the lower half of the device, delivering a huge touchscreen area right above the keyboard. Apple has apparently been making sly notes on a napkin – there's a MacBook with a folding display under development in its labs – but this Asus is available right now, and for less cash than any similar Mac is likely to cost. Even without the extra touchscreen this is an impressive laptop: think up to Intel Core i9 processors, dedicated Nvidia graphics, 32GB of RAM, and as much as 2TB of SSD storage.
Apple iPad Pro (2023)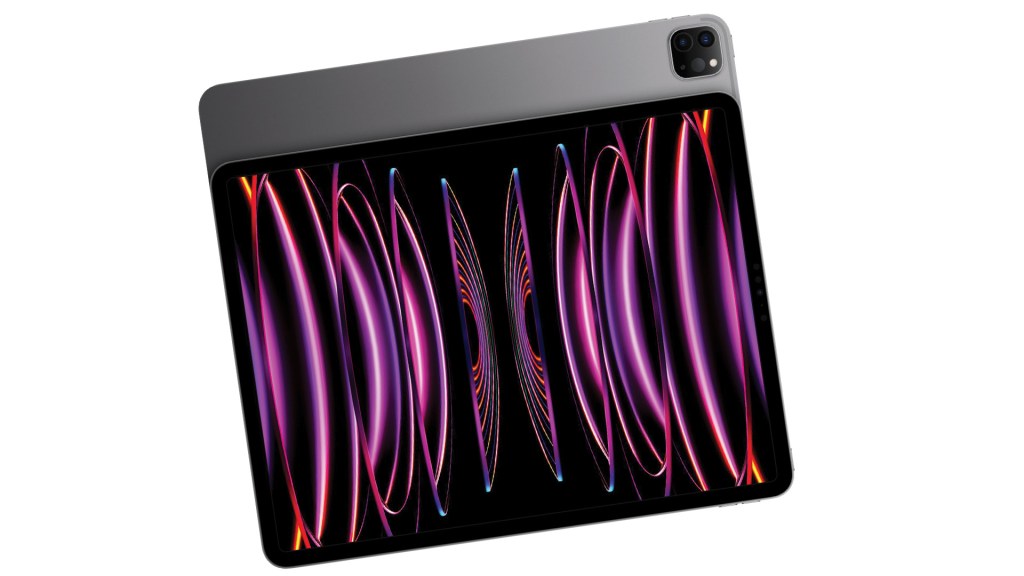 The current iPad Pro range tops out at 12.9in, but Apple is reportedly working on a 14in version and possibly even a 16-incher. The next-gen Pro should have the same Mini LED display tech as the pictured 12.9in tab (OLED iPads are on the way but we don't expect them this year) and an even more powerful chipset
Asus Vivobook Pro 16X 3D OLED
Glasses-free 3D is making a comeback – and this time it'll be good. Asus's lenticular OLED display has fast response times and epic contrast; 13th-gen Intel CPUs provide the zip, and Nvidia's 4000-series mobile graphics chips should be potent enough.
Samsung Galaxy Tab S9 Ultra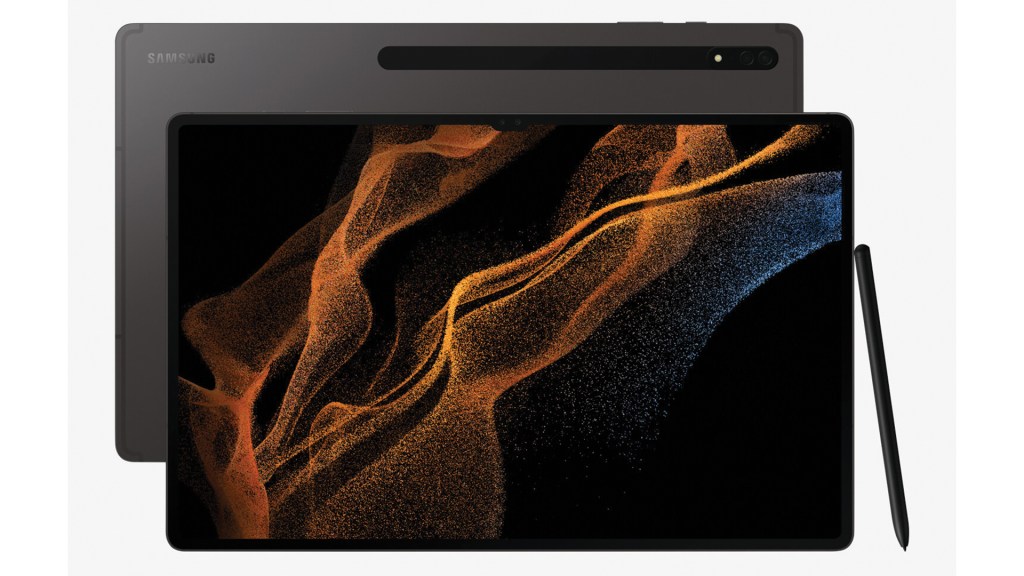 We're expecting a successor to the Tab S8 Ultra (pictured), Samsung's biggest and
best Android tablet, this year. The current model is massive, with a 14.6in AMOLED that makes even the biggest iPad Pro look titchy, and comes with the S Pen stylus.
Alienware x14 R2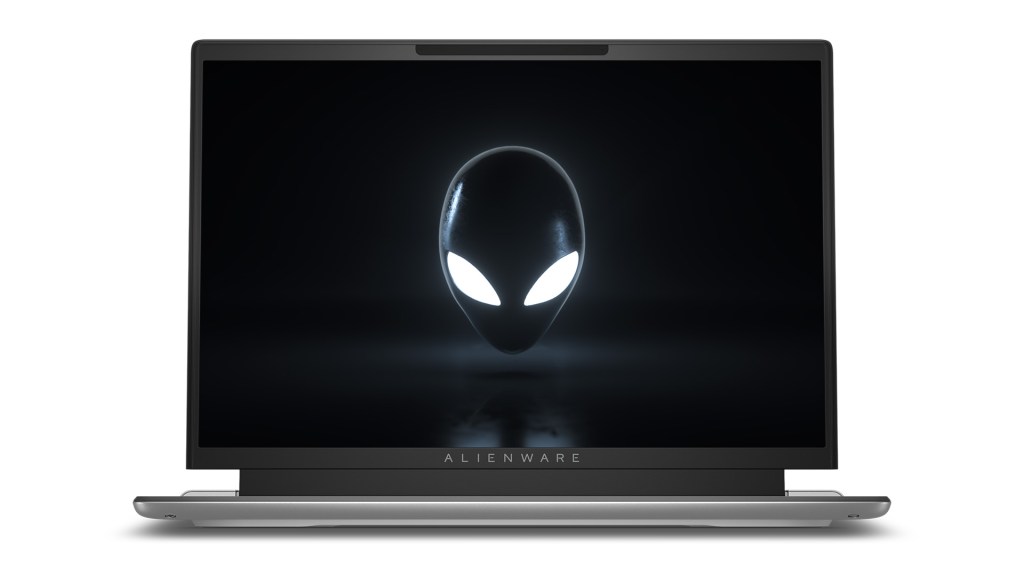 The skinniest ever Alienware laptop is a barely-there 14.5mm thick, but still finds room inside for a 13th-gen Intel Core i5 or i7 CPU and Nvidia 4000 series graphics. It steps up to a 16:10 screen with QHD+ resolution and a 165Hz refresh rate for smooth gaming, and the all-metal chassis adds a touch of class.
Razer Blade 16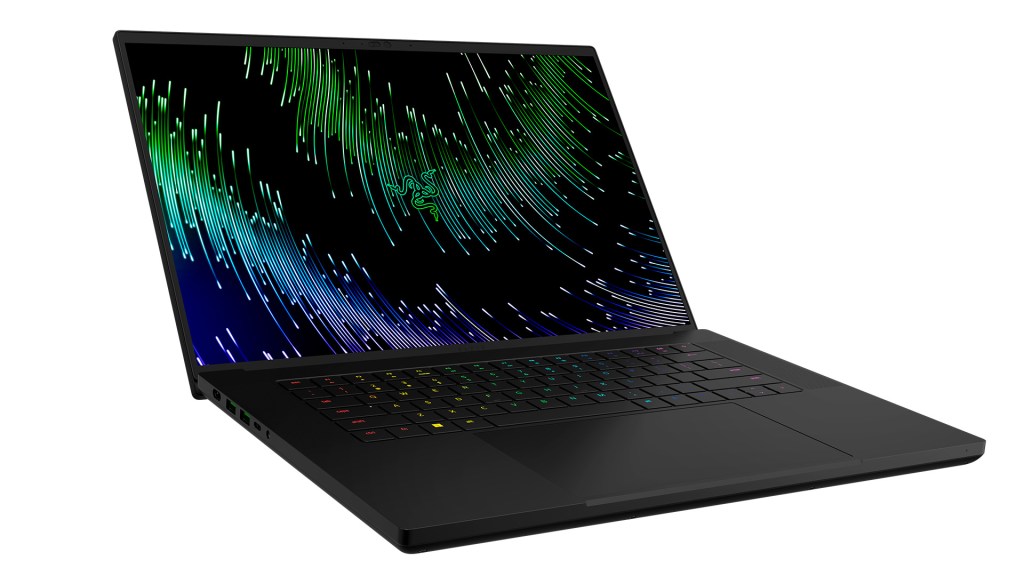 A new dual-mode Mini LED display sets the Blade 16 apart. It'll switch between 4K at 120Hz and 1080p at 240Hz, to please both creatives and gamers. You get up to 24 cores of 13th-gen Intel power, the latest Nvidia GPUs, and a speaker system ready for THX spatial audio.
Dell XPS 13 (2023)
This all-rounder has been a firm favourite of ours for years. Dell's lightest laptop is currently rocking 12th-gen Core i5/i7 brains, but Intel has just launched its fresher 13th-gen 'Raptor Lake' Core CPUs – and Dell tends to be an early adopter of processors, so surely…
HP Dragonfly Pro
Also available as an Intel-powered Chromebook, this 14in Windows wonder is all AMD, with a Ryzen 7 processor and Radeon graphics from the resurgent chip maker. With up to 16hrs of super-frugal battery life, Windows Hello and up to 1TB of storage and 32GB of RAM, it looks to be a superb everyday power-portable.
Microsoft Surface Laptop 6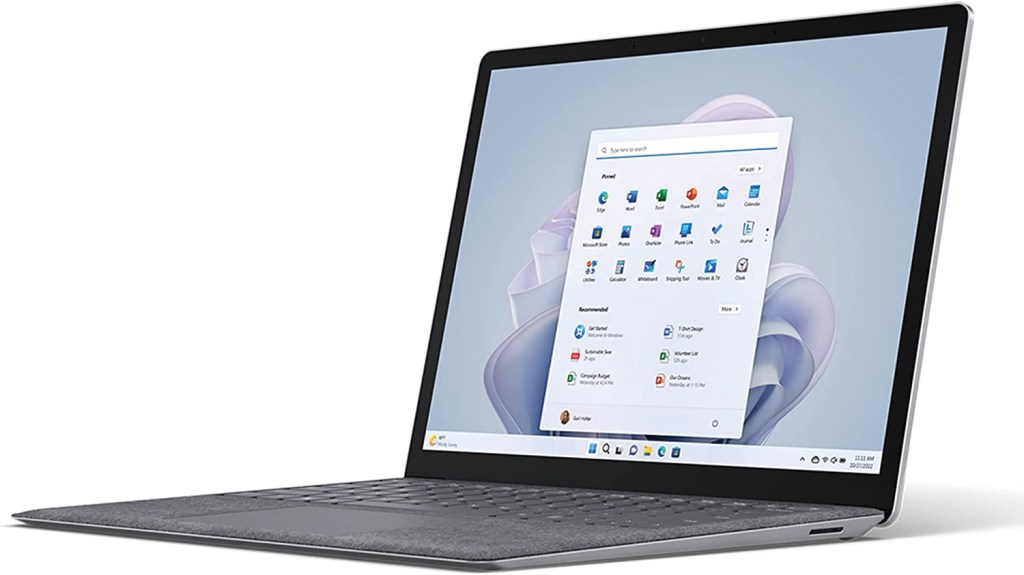 The Surface Laptop 5 (above) only launched in October, but it was a modest refresh that felt dull compared to the Surface Pro 9. So it could do with more than a processor bump this year: the current model feels dated in both design and performance.
Apple MacBook Pro (M2)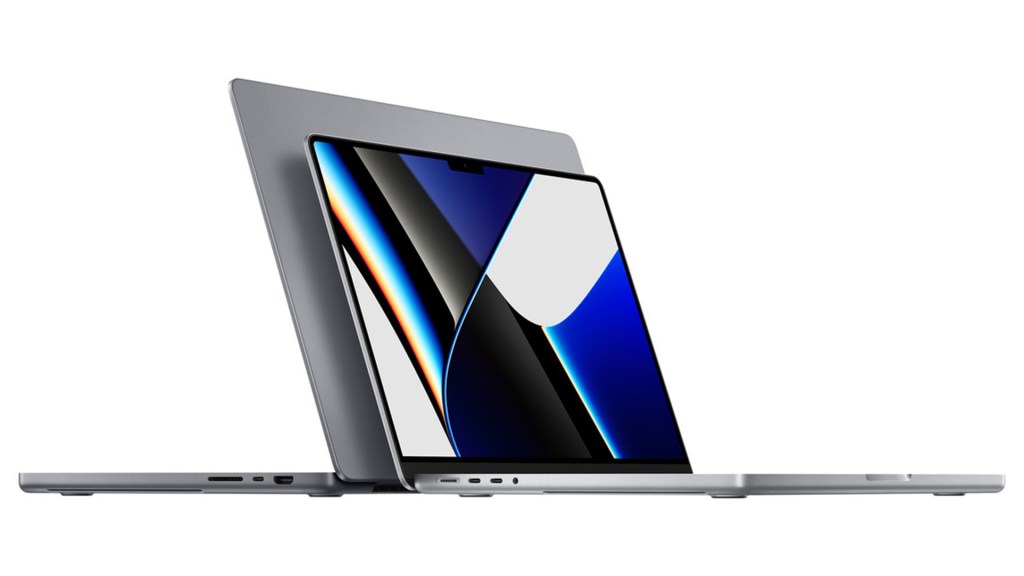 The current 14in and 16in MacBook Pros are incredibly powerful, and they're getting more powerful still in 2023. Yes, the larger Pros are getting Pro and Pro Max versions of the insanely good M2 processor – and while they won't be cheap, they will be utter beasts.